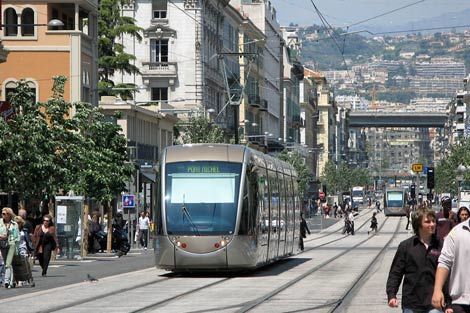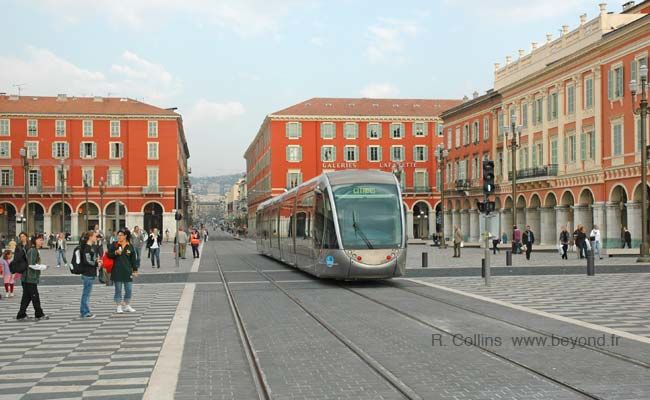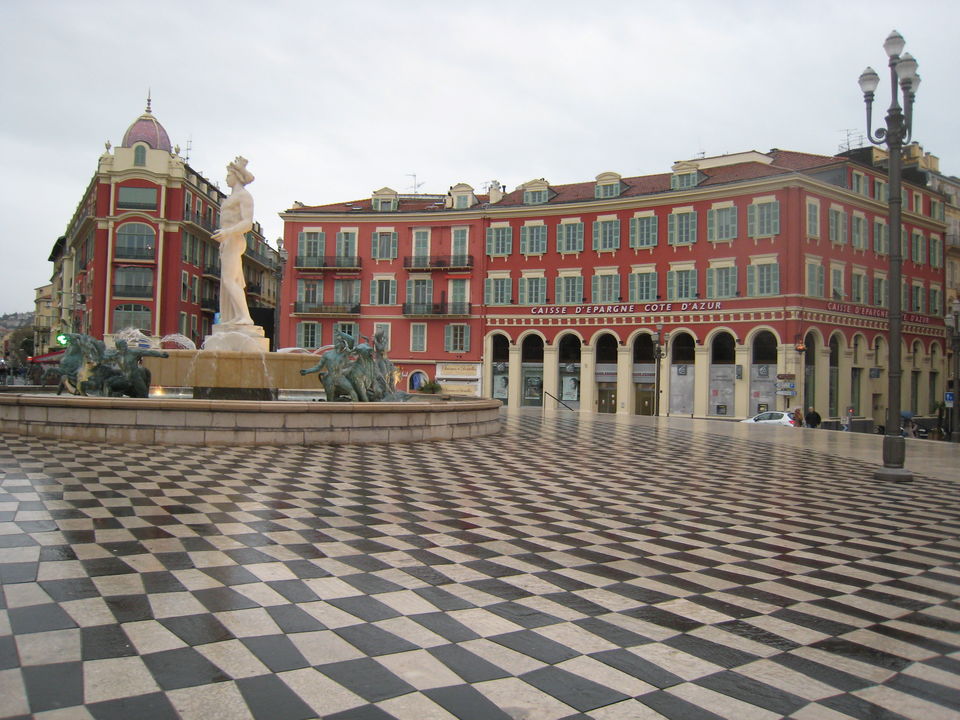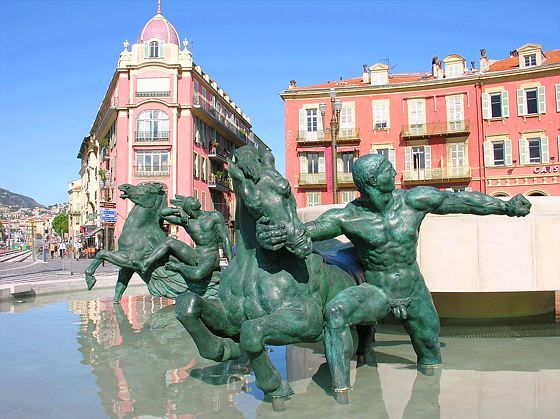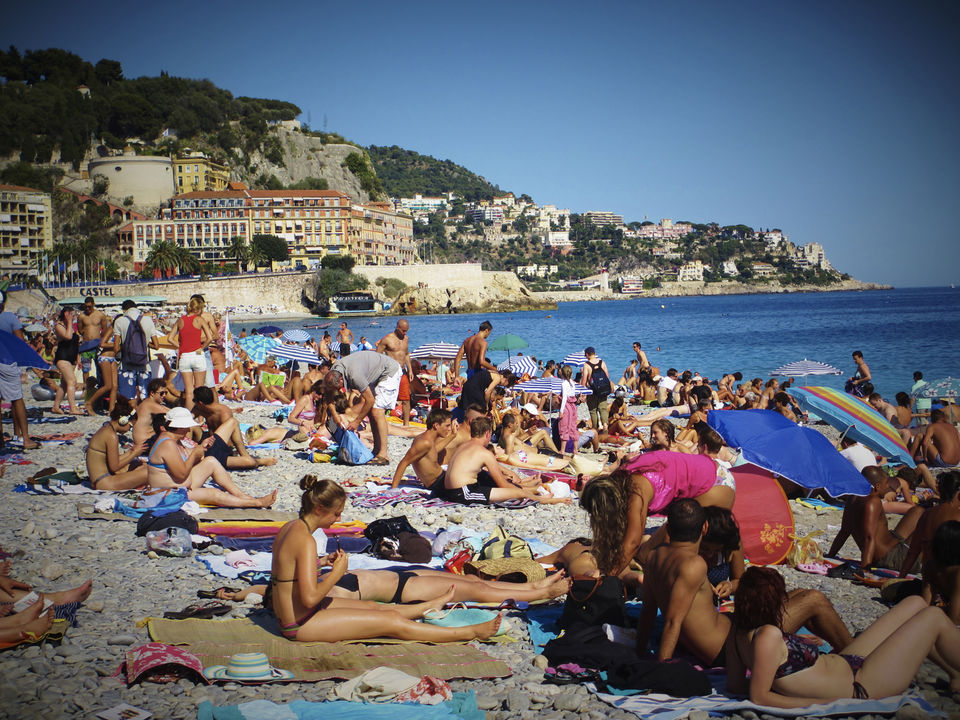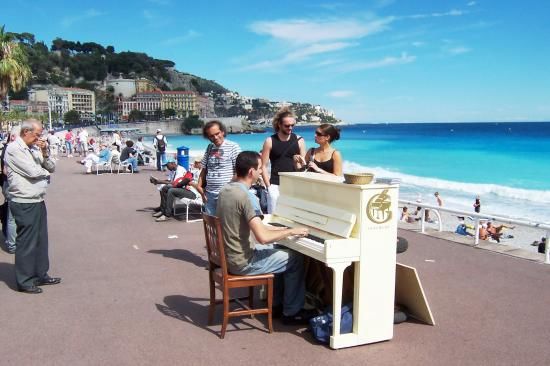 Nice as city allures people with its Mediterranean climate and splendour. The fifth most populous city of France it is mandatory in the itinerary of a traveler through France. Sunny boulevards, the breeze of the Mediterranean ruffling us and warm hearted people – all end up making Nice one of the nicest places I have visited.
We started from our hotel The Villa Rivoli in the morning after breakfast. Not Too extravagant one would spend at the most 250 USD for a nice room. Our sightseeing began at the Avenue Jean Medicine would not be amiss. Located at the center of the city, it is one of the main shopping centers of the place. People, shops and eateries abound. Even if one doesn't shop here whiling away the day will not be a problem. However, for the eager tourist it should constitute only a small portion of the itinerary. After a lovely breakfast we follow the avenue towards the north to reach Place Massena.
Place Massena is an attractive square surrounded by shops and architecturally beautiful buildings. Originally created in 1832 this square is named after Nice's most famous citizen Jean Andre Massena. He was famous as a military commander during the Napoleonic wars. Surrounded by gardens and fountains it is the place where the carnival is also held. However, to the ever curious traveler there are seven statues made of resin in the square. On inquiring we realised that this was a part of the monumental art called "conversation á Nice" by the Spanish artist Jaume Plensa, representing the seven continents in conversation. At night they are illuminated in the form of continents having dialogues. If only international relations were so easy! It would definitely be the end of all war. Yet for me these statues represented a hope within the rigmarole of hatred in the world.
The day finally ended in the beautiful Promenade des Anglais. Filled with strollers, beachcombers and skaters this has become the main center for day time merriment in Nice. The general air of enjoyment was contagious. No wonder that the annual carnival takes place here.
In all Nice was eminently Nice.
Filled with shops and people it proved its worth as the main shopping center. Boulevards restaurants and people in a holiday mood will never fail to lift one's spirits. It definitely brought out the "bon" in the "bonjour"!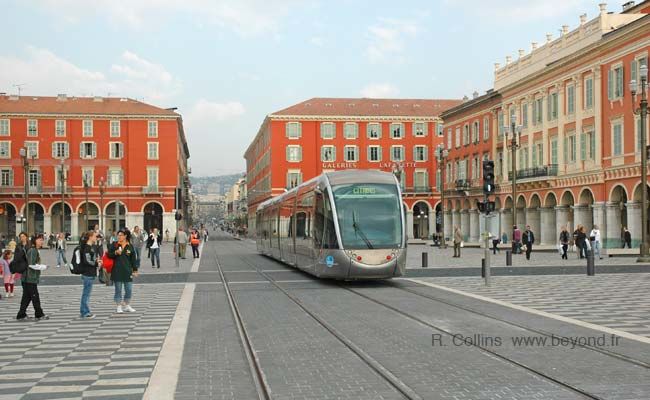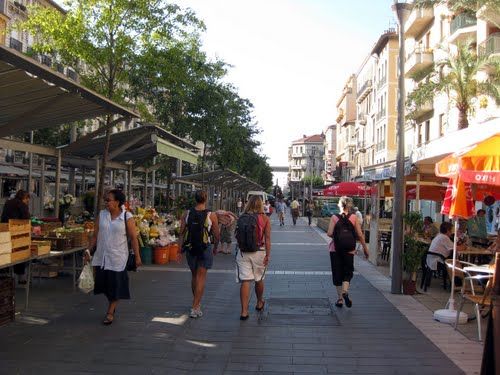 The Apollo fountain at Place Massena was exotic and beautiful. the Mediterranean feel was definitely present. Beautiful sculptures and red brick building appealed to my aesthetic senses. Enjoying the beauty of these works was a highpoint of the visit.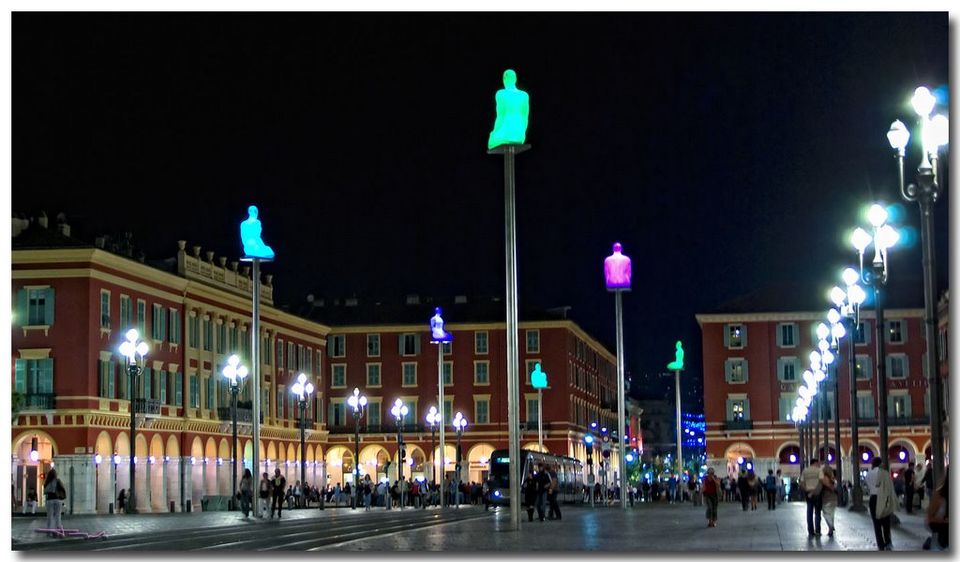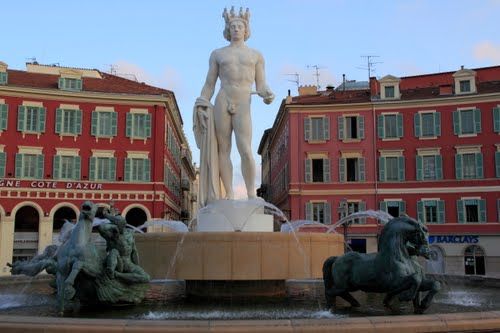 Beaches can never become stale. The promenade in Nice is especially exciting to the fashionista for its chic presence in beachwear. for the hardened beach comer, in line skaters provide excellent enjoyment. Aprt from that the traditional can stick to swimming or sun bathing.