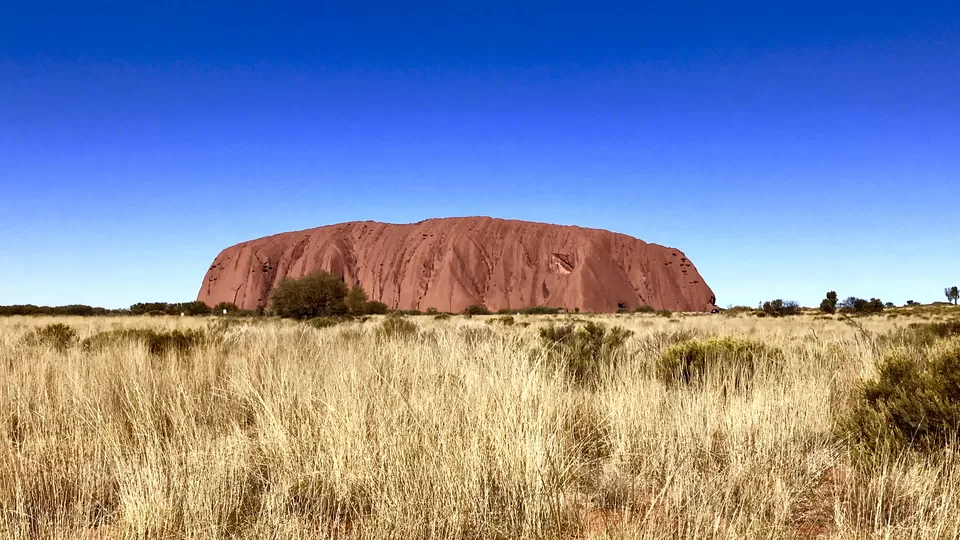 If you are in Australia, you can't escape hearing the word "Uluru."
My travel bucket list included visiting Uluru, and when I finally saw this enormous red rock, which is unquestionably one of nature's greatest wonders, it gave me shivers.
I scheduled my long-delayed vacation to the Outback for the end of August since it is stated that May to August is the optimum time to visit the Northern Territory. Take warm clothing with you if you intend to camp or sleep under the stars in swags during the winter because the temperature was only about 3-6 degrees at night while it was between 18 and 25 degrees during the day.
Upon our arrival at Ayer's rock airport around 12:30 PM, we were picked up by our tour (Mulgas Adventure Tours) and reached Kata Tjuta National park in 35 mins (distance from Airport to National park is 30 kms).Post paying the entry fees for National park ,we arrived the car park from where we started the Uluru base walk.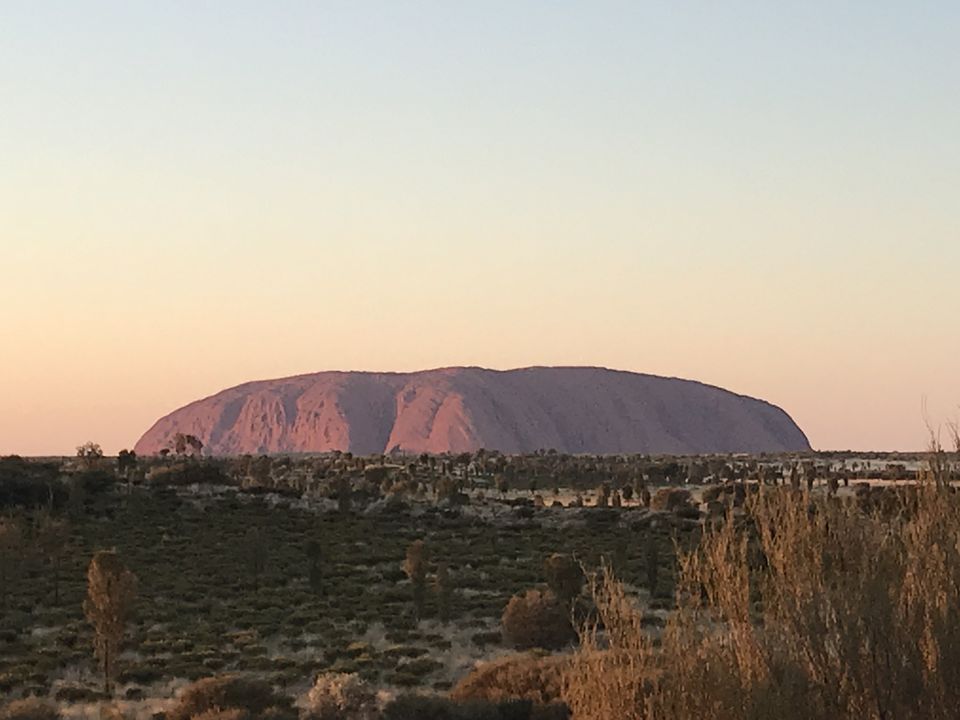 The perimeter of Uluru base is approximately 10.6km ,it takes approximately 3.5 hours to complete. We reached the Kuniya car park around 3:30 PM ,since we had to witness the sun set (6:30 pm) so we started the base walk from Kuniya car park and finished at the car park near uluru climb, took us approximately 2 hours in total.
Quick Tip :-
1. There are a few locations designated as "sensitive areas" where photography is prohibited.
2.At Uluru, using drones is likewise not permitted.
3. If you want to avoid getting lost when base-walking, just remember that "The rock is always on your right hand side" to guarantee that you are heading in the proper direction.
The base walk was incredibly amazing, with the rock's texture changing depending on the angle it is viewed from and its color changing with the light of the sun. Numerous indigenous tales, such Kuniya-Liru and Lungkata, are connected to the rock and are the inspiration for the hikes that bear their names. While strolling, it is possible to observe various locations on the rock that are significant to these tales.
The base walk is suitable for all age group,be in comfortable walking shoes ,wear hat/cap and shades.Would recommend to carry water.
One toilet place is approximately 200 meters away from the carpark which is near the climb point (from Oct 2018 its going to be officially prohibited to climb the top of the rock).
This world heritage site is 500 million years old and can not be missed if you are planning to explore the rugged outback of Australia.
#visitAustralia #Uluru #dotheNT #ayersrock #Australia #NorthenTerritory