Finally, my wish for seeing the snow was turning into reality. We were all set for our trip to Gadauri on our second day in Georgia. We started at 9 AM after the complimentary breakfast at our hotel. Gadauri is a ski resort located around 2 hours away from Tbilisi. The temperature there was estimated around 1 degree C without snowfall. We both were fully decked up in our winter suits. Our first stop was Jinvali water reservoir, which is on the way to Gadauri.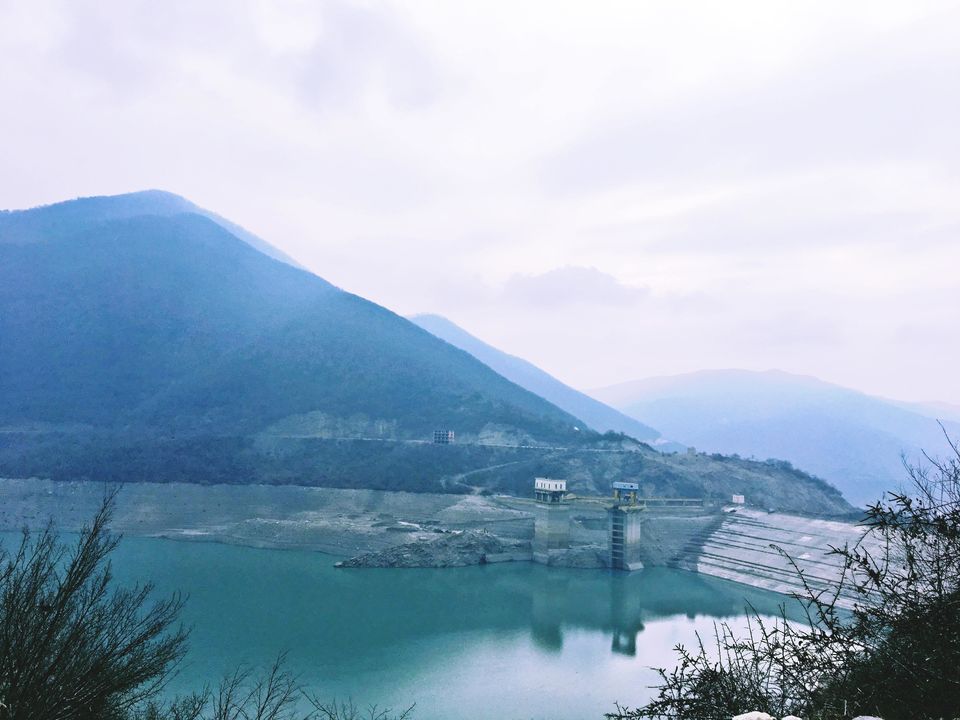 Jinvali/Zhinvali is an artificial reservoir located on the river Aragvi. It provides Tbilisi with drinking and utility water.The reservoir was only half filled as it was still winter in Georgia. It reaches its full capacity in spring, melt once all the snow from the mountains melts. After few pictures, we headed to Ananuri Castle Complex.
The entrance to the fortress is free. The Ananuri castle complex consists of a fortress and two churches. The fortress is on the UNESCO tentative list for the world heritage sites. The construction of this fortress dates back to 13th century. It was a beautiful structure. There was a small underground tunnel too. We went up the square tower for some snaps . The steps were too narrow and the landing at each floor was made of wood and too rickety. It was a kind of adventure going on to the top :P. Later, we visited the church in the complex. Once outside, we took some snaps of the amazing landscape and started towards Gadauri.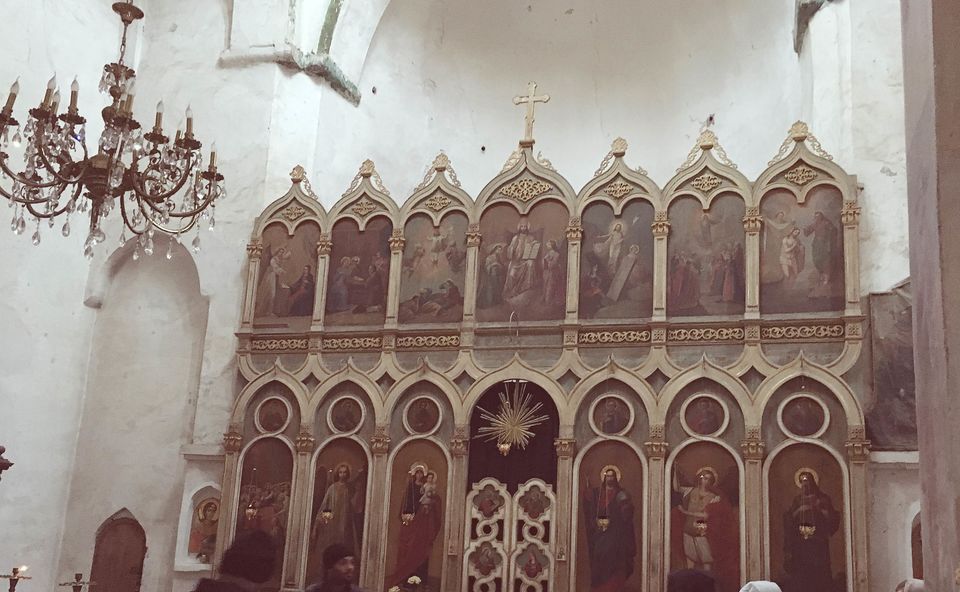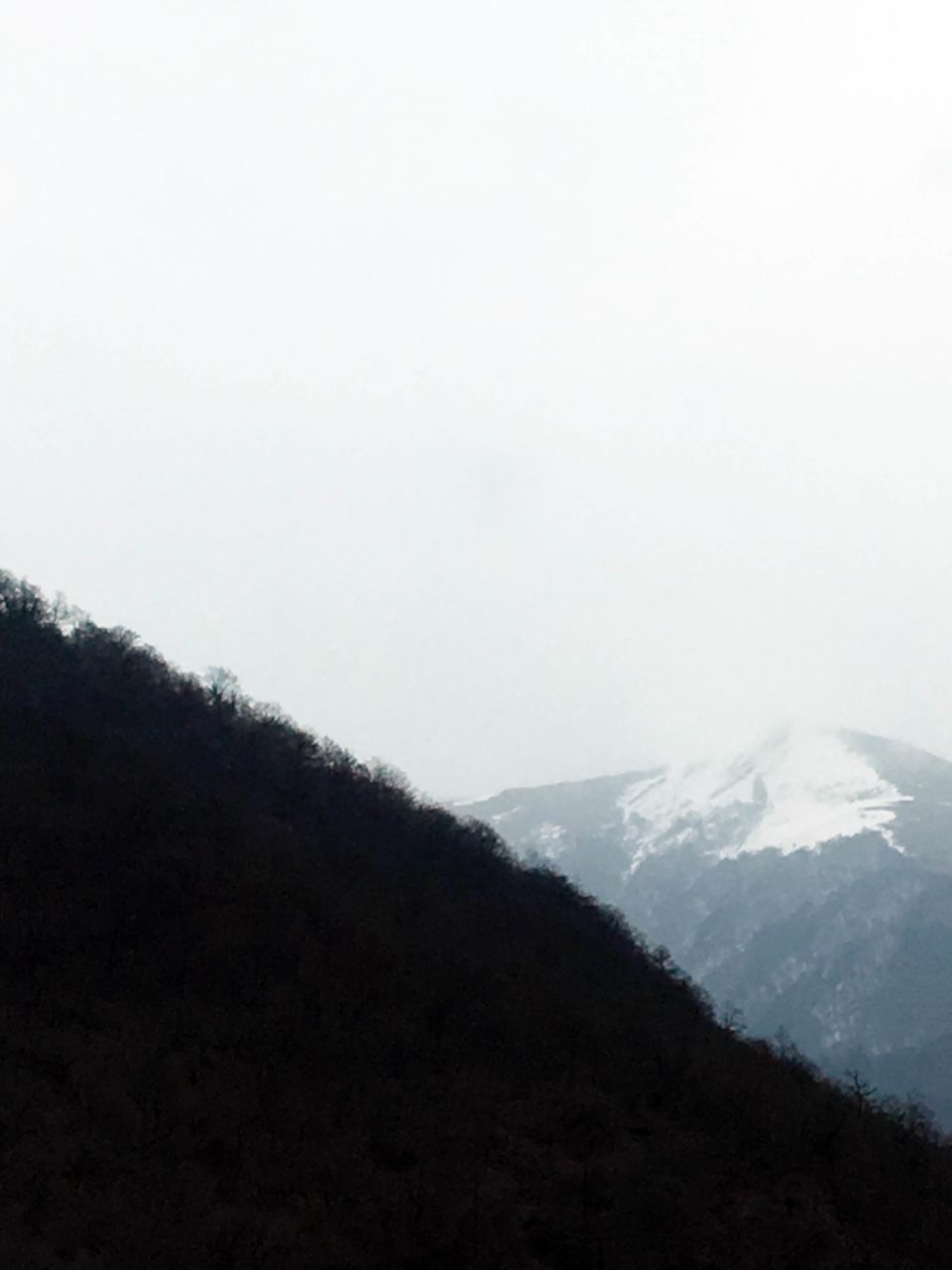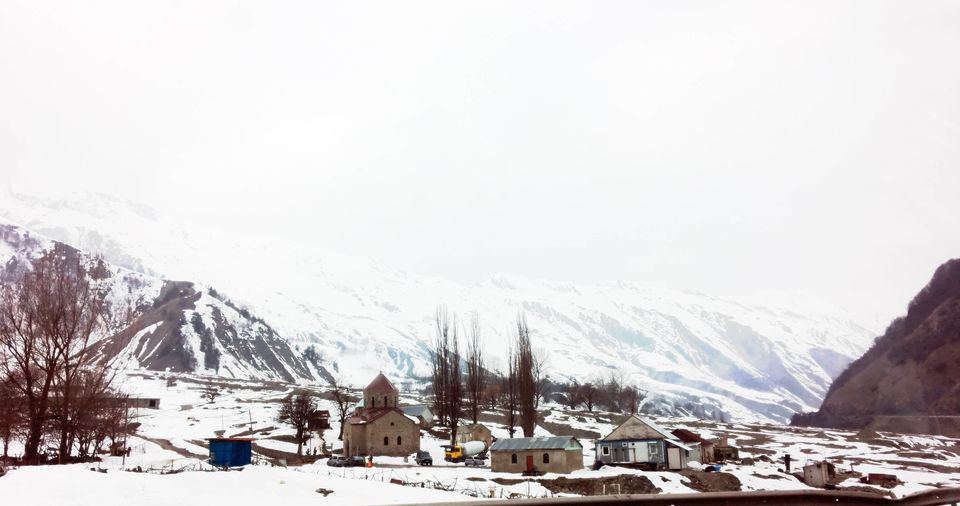 Around half an hour later, we had our first glimpse of snow.Yayy!! I was thrilled beyond words. As we moved ahead, we could see entire mountains covered in snow.Indeed a mesmerizing and an unforgettable view. When we reached Gadauri at around 12 PM, it started to snow (Thank God for fulfilling all my wishes that day :)) Then we quickly had our lunch at a local restaurant there ( some soups, Pizza, and lemonades). The plan was to spend the rest of the day there. There were options for skiing, paragliding and helicopter ride.Well, we did not opt for any of them but took a chairlift to take us to the 2nd level. Unfortunately for us, we were unaware that there are many levels that the chairlift could take you (5 I suppose), but since Sandro took just one ticket each, we couldn't go up any further.
We started for Tbilisi at around 4 PM and reached our hotel by 5:50 PM. Later we realized that we missed a visit to Russian-Georgian friendship monument which was a bit far from the resort area :(After a quick change( I hadn't realized my socks and trousers were wet because of snow ), we decided to explore the city and grab some dinner.
The city looked very beautiful in the twilight. As we walked, we found a tattoo studio. I had been long planning to get a second tattoo done. Until that day, I was not sure of what the tattoo would be. At that moment, it had to be a snowflake. I was totally and irrevocably in love with the snow *blush*. That was my first travel tattoo ???? We were surprised when we saw the Georgian tattoo artists watching a Telugu Movie. Later we got to know that one of them had worked in Tollywood industry and had widely traveled across India. 50 laris and 20 minutes later, we were back exploring the streets of Tbilisi.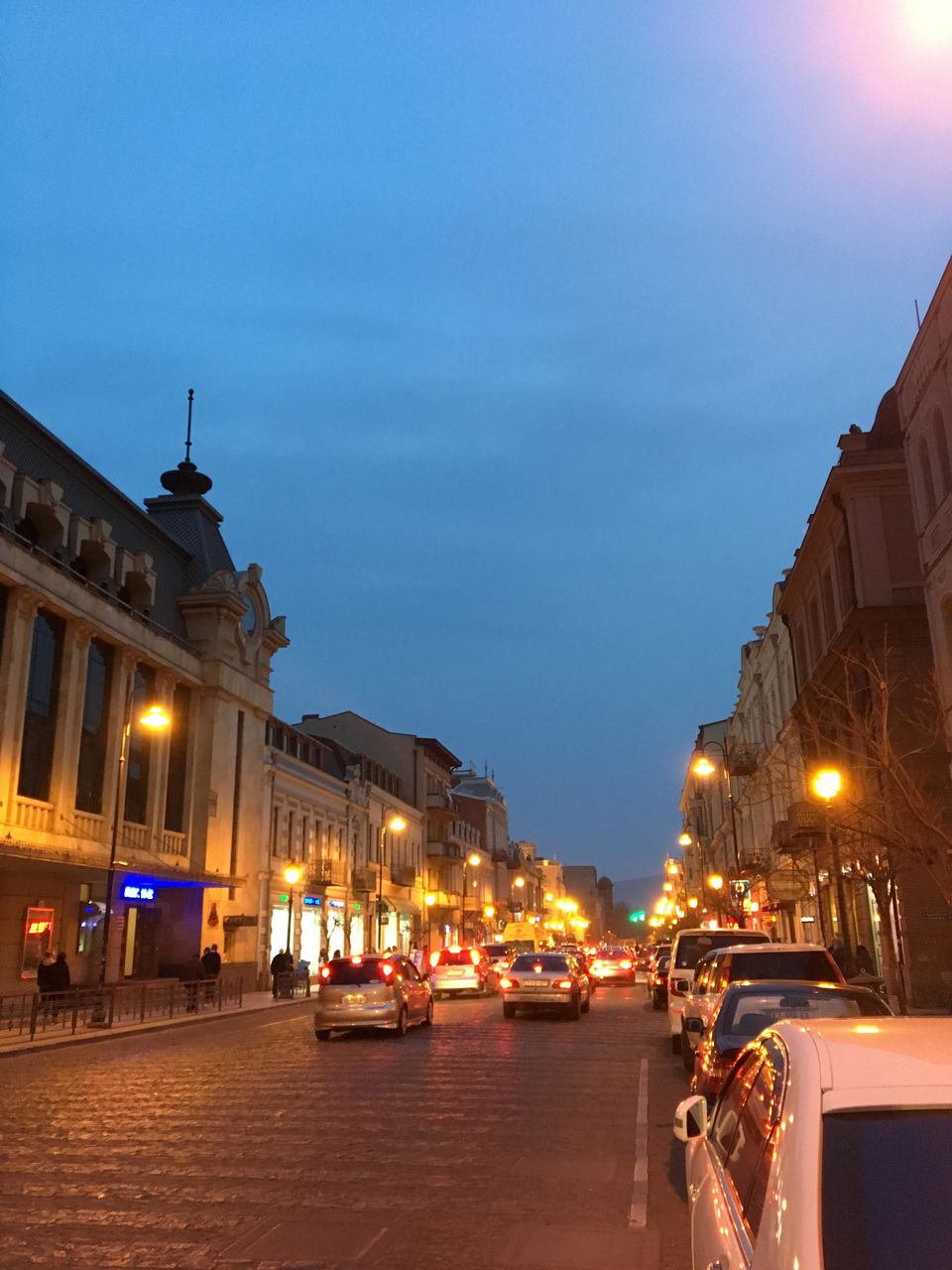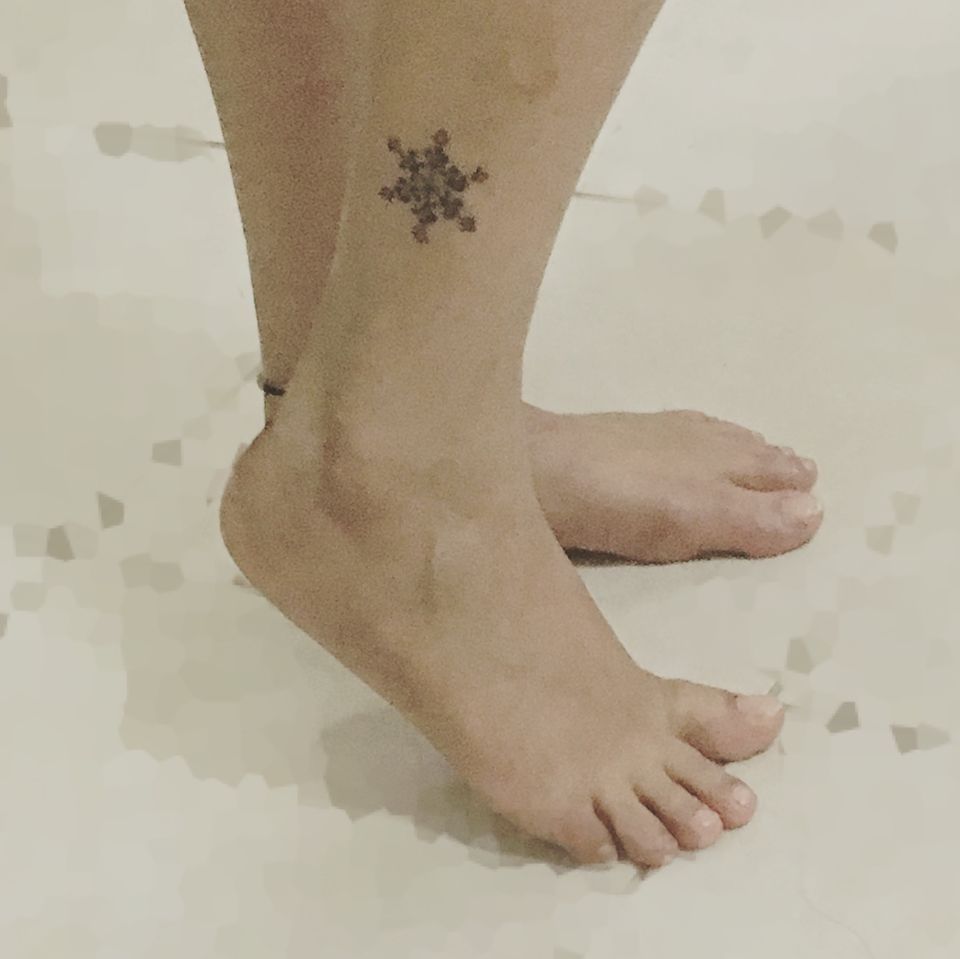 We had our dinner in one of the Indian restaurants and headed back to the hotel for a quick nap. Our driver picked us up at 2:30 as our flight was for 4:40 AM. We were back in Dubai at 8 AM, the next day. That was the end of a memorable and awesome journey.