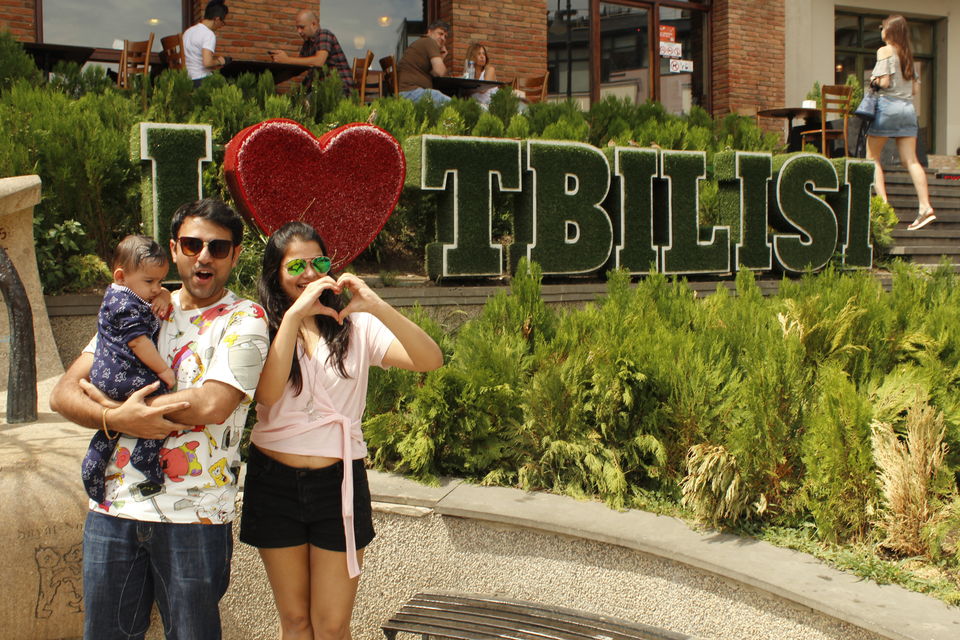 Who doesn't love travelling….Who doesn't want to escape from the regular life and explore the nature, wander new places, chill out & relax. As a couple, you wouldn't have issues visiting the places but once the kids enter our life, it all changes.
Yes, infants cry a lot, behave cranky, mess up things but still it would be a really good experience to travel with them. The country we travelled was Georgia and this trip was very special to us. Earlier we visited many places in & outside India, but what makes this one so special is we defied the opinion that it is difficult to travel with infants & confronted this idea from our parents, relatives & friends who opposed it and badly we wanted to take a break as we were completely exhausted taking care of the child since the birth.
So, I coined the term myself "Infantmoon" for this trip and the title I want to keep is "Infantmoon @ Georgia – who said travelling with infants is difficult :P ". Dedicated to all the couples who travel with their infants. The two major factors that aided us in this successful trip are:
(a) It was summertime in Georgia, so from 5.30 am to 9 pm, sunlight was available, and all the sightseeing places are open. Leisurely & relaxed way we visited the places without hurrying with the infant child.
(b) We booked a customized package (thanks to Paata Lepsaia) which included a big vehicle (Toyota Noah), an exceptional tour guide cum driver. So, we didn't have to worry about going from one place to another and took power naps in between & made sure the kid had proper rest during the day.
That's it, I will cut the infant difficulties part right here and get back to the main plot, our Georgia country tour followed by the gorgeous & stunning pics of this country.