Gili Islands are located near Bali, Indonesia. These are a group of 3 tiny islands. Gili Meno, Gili Air and Gili Trawangan. These islands are totally pollution and car free. You can experience the best sunsets on these islands. You can rent a bicycle, a horse ride or just walk on the islands, to go from one side of the island to the other.
The most fascinating thing about these islands are the coral life, underwater statues, structures and most of it all their natural beauty!
During the day time you can enjoy the activities under the sea. Swim with huge turtles, take pictures with the underground statues, go scuba diving to see an underwater wrecked ship or just do snorkelling. You can also take surfing classes or scuba diving classes if you wish to.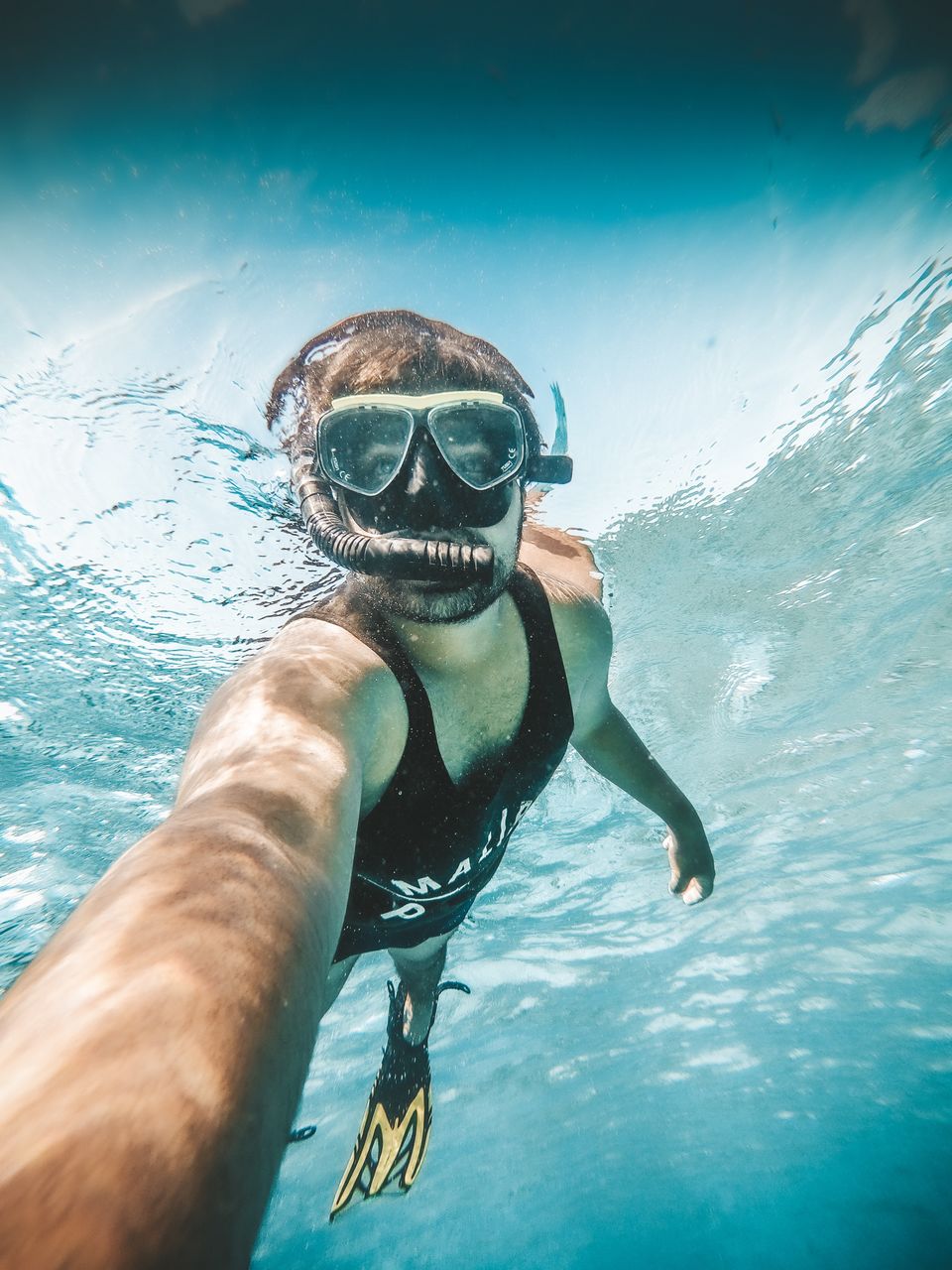 Snorkeling at Gili Islands
There are many shops that offer a boat ride with a guide who'll take you to the underwater structures and swim with the turtles. Don't worry if you don't know how to swim. They'll provide you with lifejackets and all the essential equipment. The price for this per person varies between 200,000 and 400,00 IDR (approximately Rs 1,000 to Rs 2,000). If you're good at bargaining you'll easily get it under 200,000 IDR.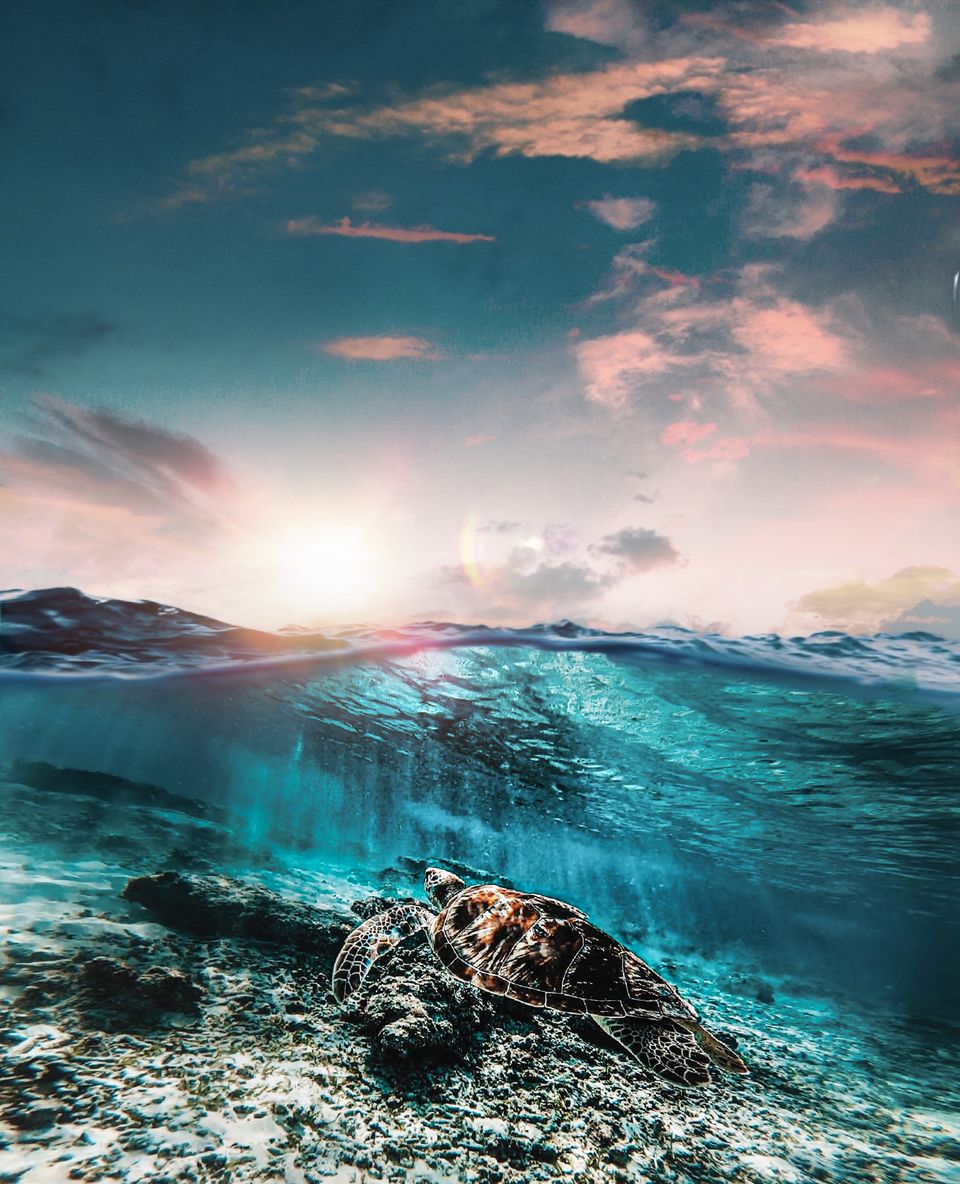 Swim with huge turtles and a school of beautiful fish!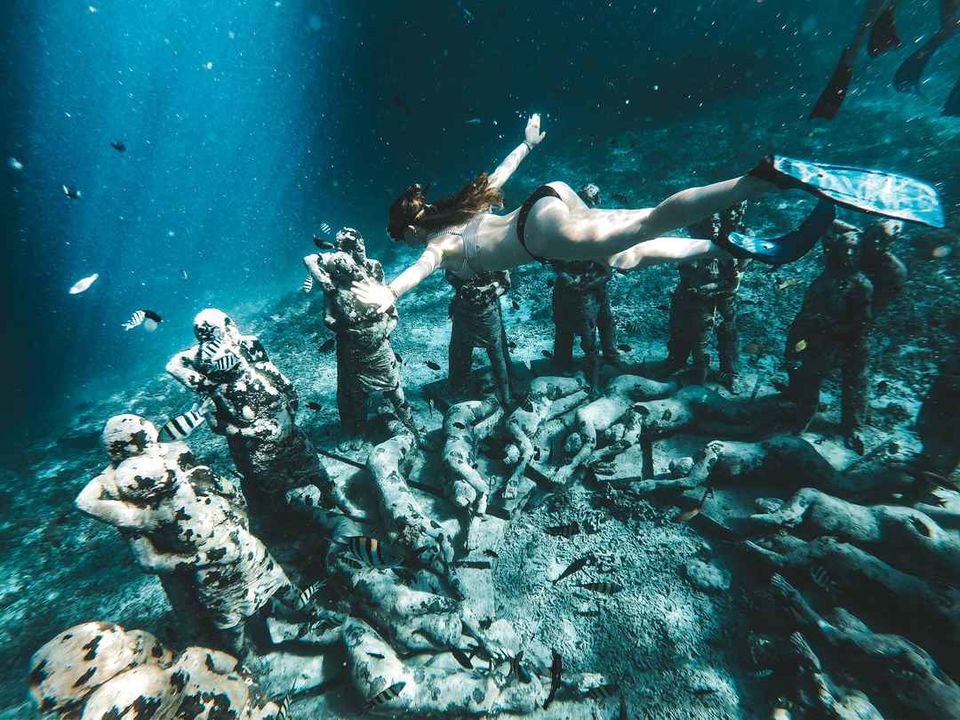 Explore the underwater structures
Due to its popularity, a lot of people come to explore this spot. Make sure you go here in the morning to get the perfect pictures without the disturbance of other people photobombing your shots.
These spots will be included in your scuba dive.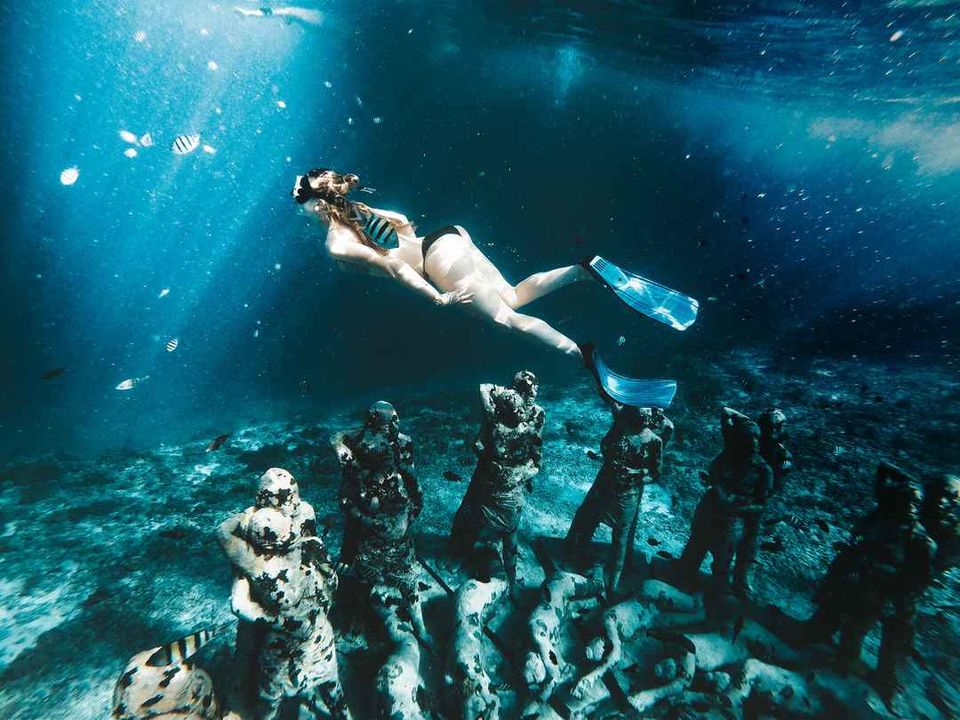 Put on your fins and explore the depths of the ocean.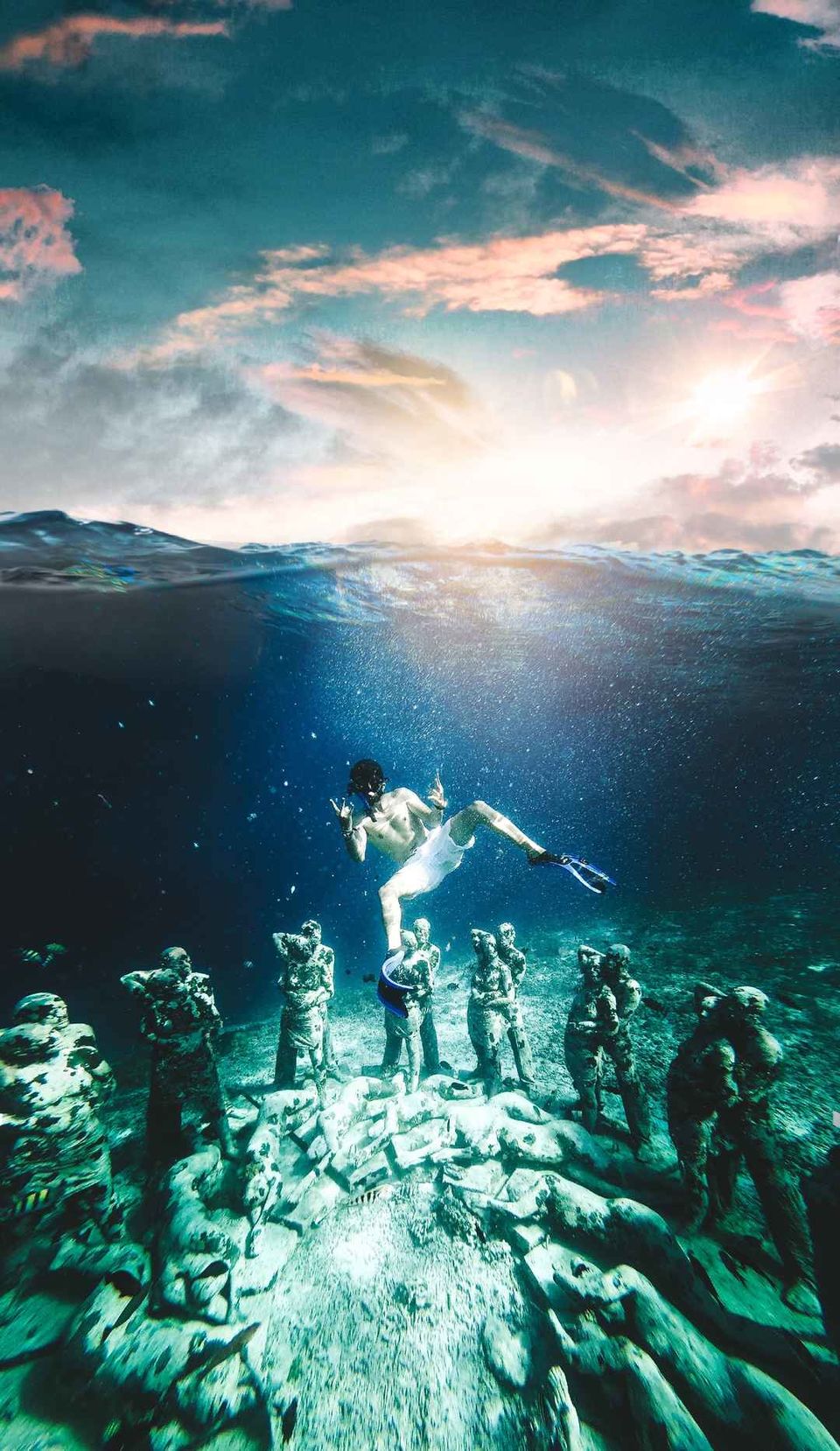 The contrast of the sky and sea are like no other vista.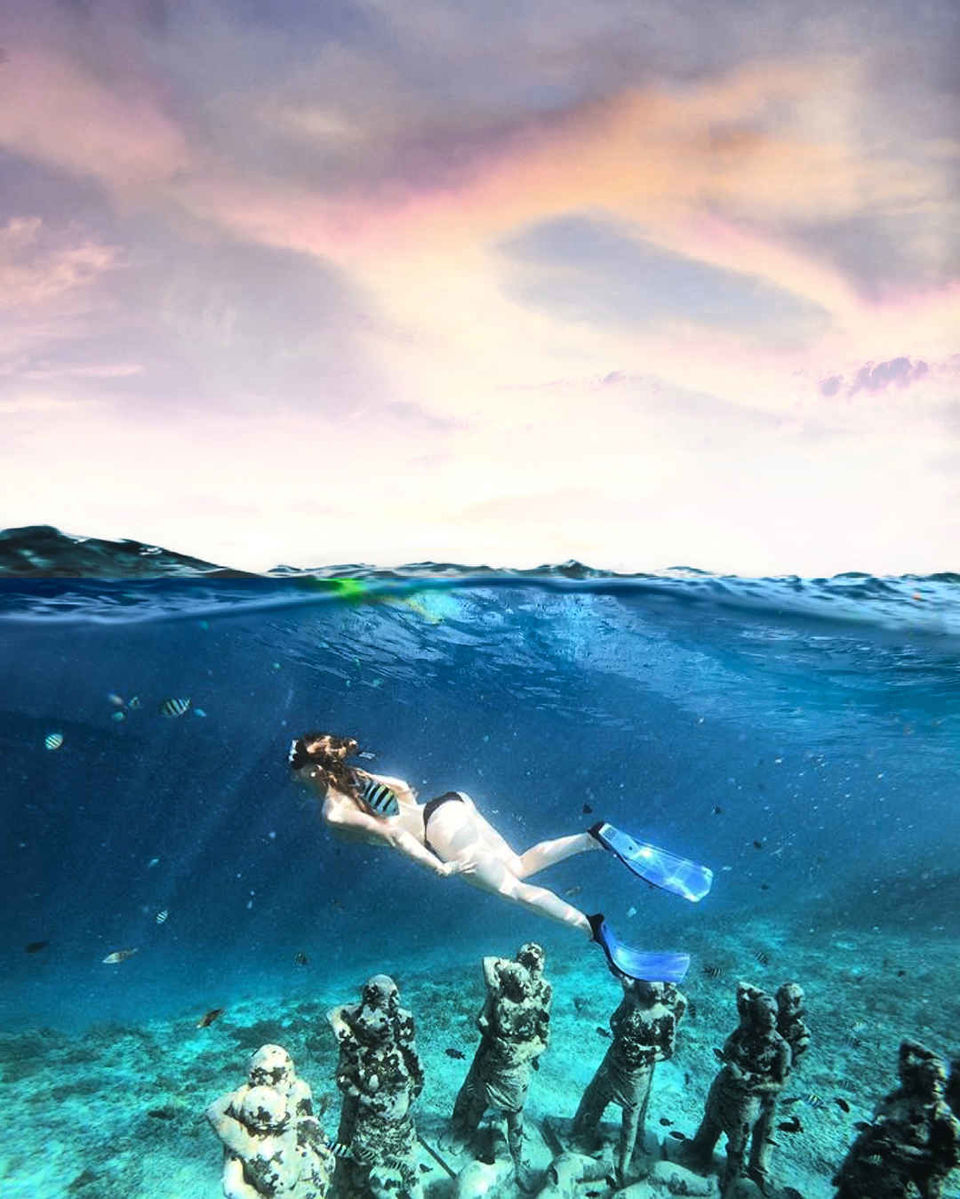 Your Instagram is sure to go viral with the snaps clicked here!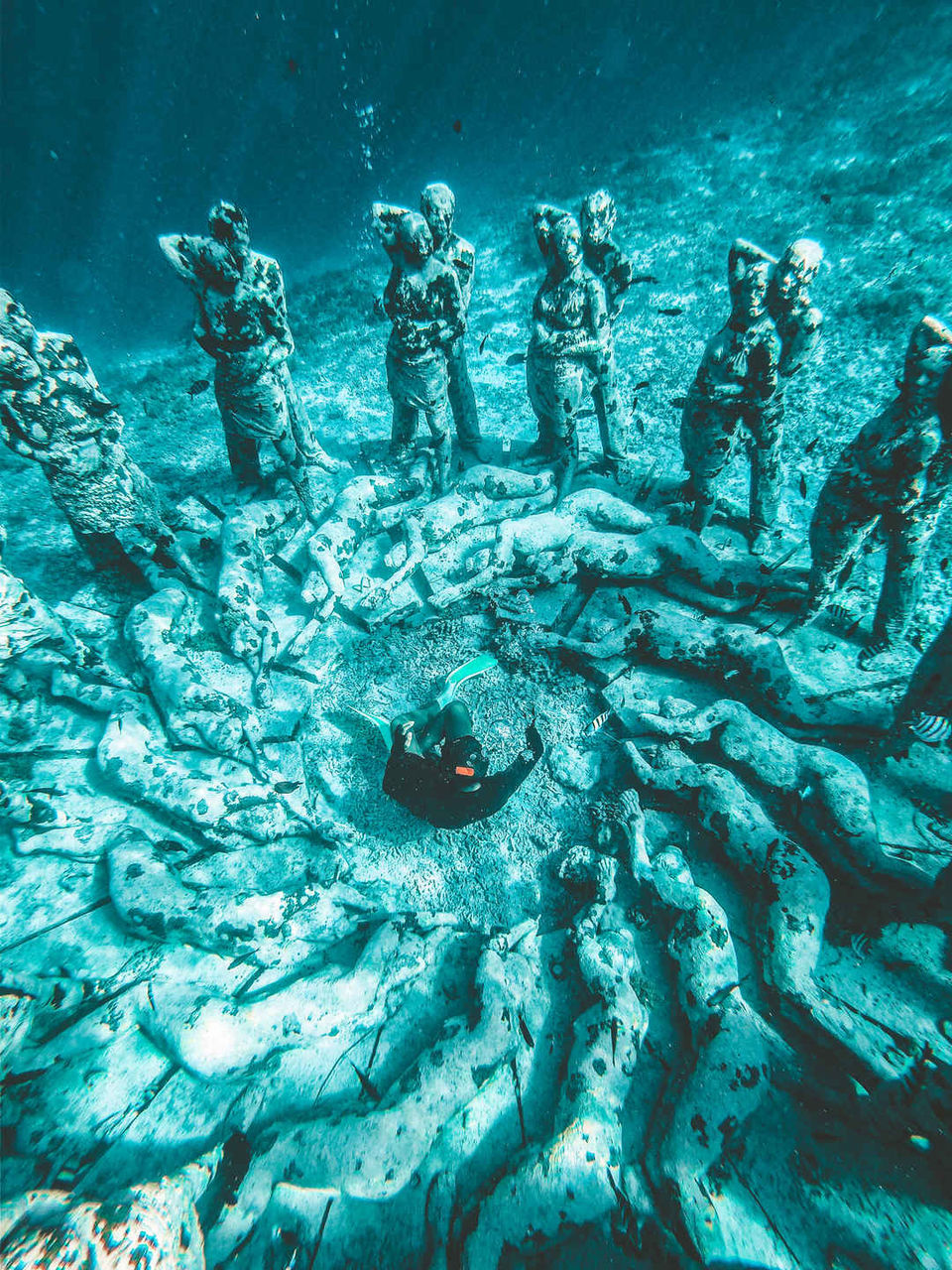 Once it's the time for sunset, sit at the beach, enjoy a peaceful sunset with some snacks and drinks!
Once the sun sets, you have plenty of options for dinner. Each place has a different vibe to it. From Indian to reggae to Italian, you name it.
How to reach Gili Islands
To get to gili islands, you can take a fast boat available from Bali. It is a 30-minute-long fast boat ride that will drop you to the Gili Islands. The price for a fast boat rise is 750,000 IDR.
Once you've reached Gili Islands, you can find cheap hotels or villa, the prices of which range between 40 USD and 200 USD per night.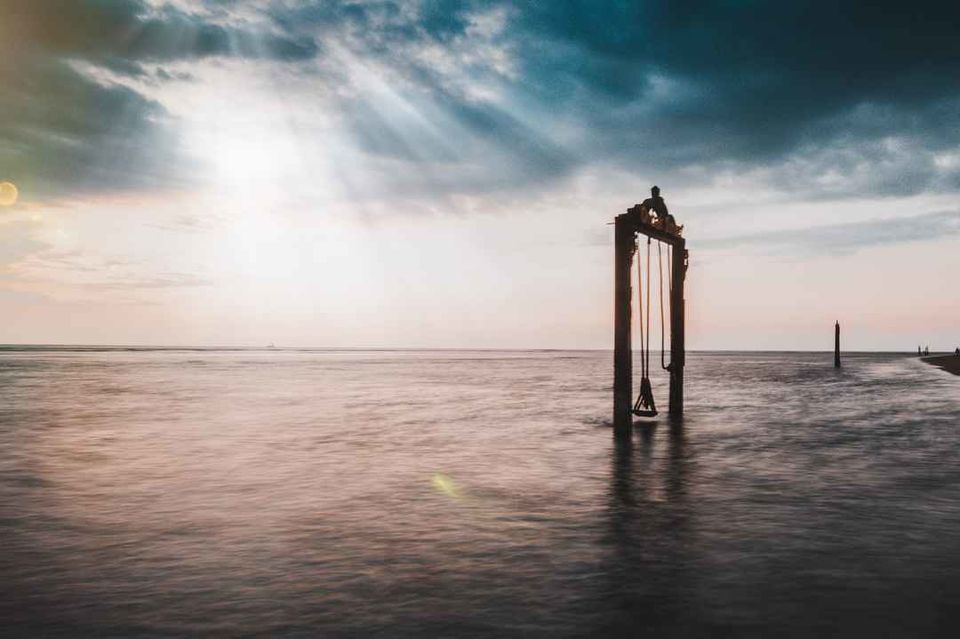 Enjoy the sunsets, while swinging into the cool breeze with your feet in the water.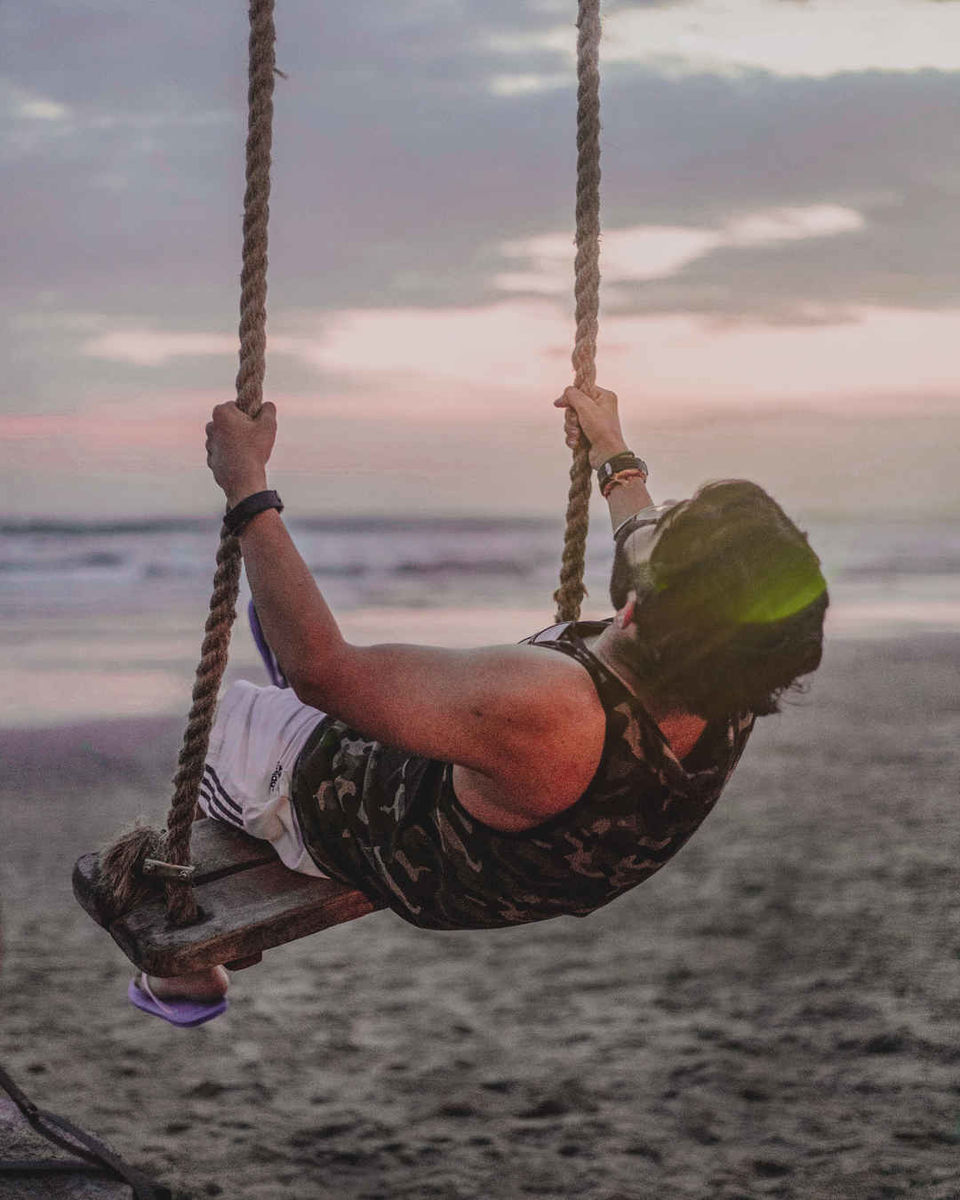 Sunsets never fail to impress here!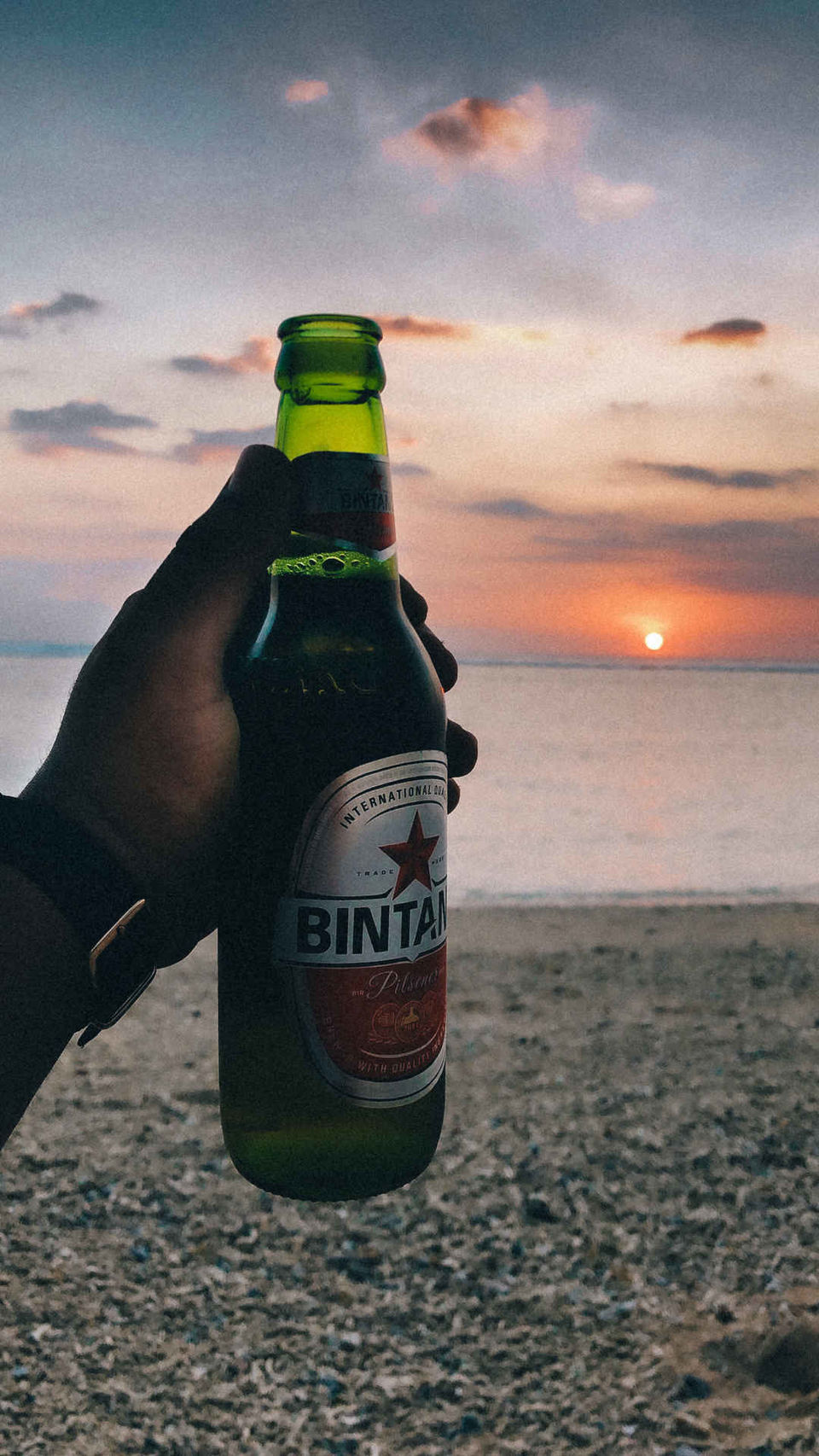 This place is a must visit for someone looking to relax and unwind. You can go here with your friends, family or your partner. You can also go here solo, make new friends and learn scuba diving or surfing.
If I get a chance to go here again I definitely would. The vibes are totally different and unique on this small island.