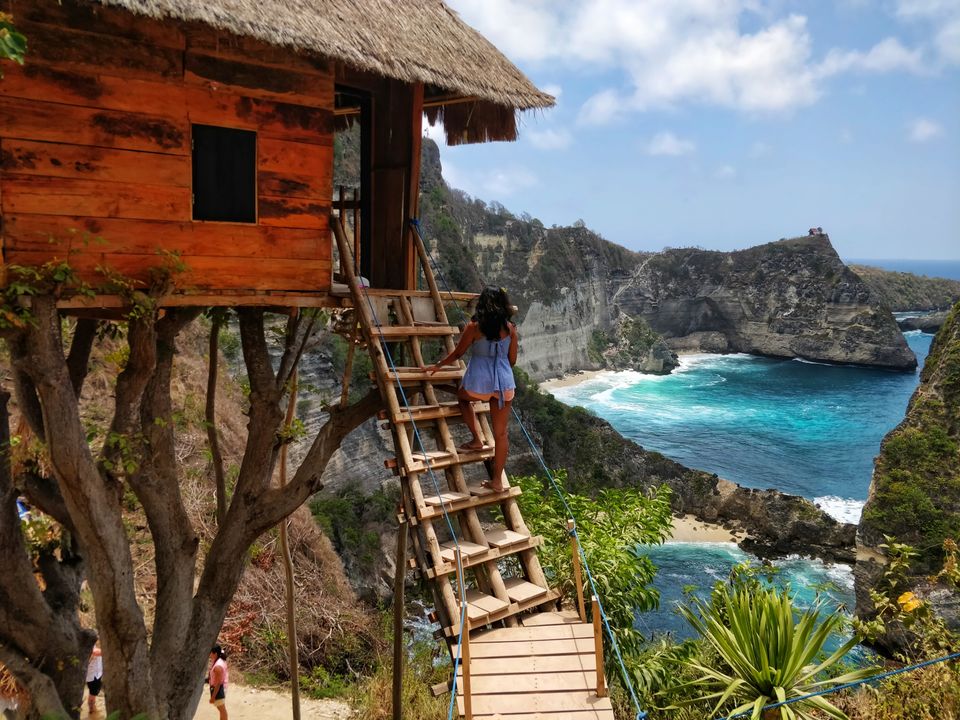 When to visit Bali:
Best time to visit Bali and the surrounding islands is April, May, June, September, October.
July, August is peak season. So its better to visit here either just before or after peak season, in the dry months.
This is my September visit to Bali and the neighboring islands.
My Short itinerary:
Day 1 & 2 - Seminyak
Day 3 & 4 - Nusa Ceningan
Day 5 & 6 - Gili Islands
Day 7 - 9 - Ubud
Day 10 - Fly back home
General tips:
. Use Grab taxi app to reach to hotel from airport for cheapest price.
. Currency - Carry USD and exchange at local Bali shops with good rate.
. Sim card can be bought from the airport. We bought Telkomsel (only 4G data) and it has a good 4G coverage.
. Average price of Bintang beer in entire Bali and islands is 25K IDR. So if you are buying from a shop or having at a very basic hotel or restaurant, you may keep this in mind while comparing prices.
. One dish that I would recommend is Soto Ayam, a traditional Indonesian dish - soupy noodles with chicken and egg.
Day-by-Day itinerary breakdown and tips:
Day 1 & 2 (Seminyak Stay):
We checked in to our Seminyak hotel, near Ku De Ta beach, late noon. First day we just rested at the hotel. In the evening we strolled through the streets up to Seminyak Square and pub areas at night, where in at a pub we enjoyed live music performance.
Day 2, We hired a scooty from our hotel. I was looking for a beach with less crowd, towards south of Seminyak and found this beach, Balangan. Turned on the GPS to reach to the beach view point. The view from the point is beautiful. We climbed down the beach and also had our lunch at a shack. If you like surfing, you can surf at this beach. Surf boats with trainers are available at the shacks.
Later after lunch we reached Uluwatu temple, further south. Before entering this temple one has to wrap a Sarong available at the temple (free of cost). The view from the cliff is beautiful. We spent some time there before heading back to Seminyak. Although sunset from Uluwatu would be beautiful but we did not want a scooty ride after the sunset.
For sunset bar experience, reached Potato Head Beach Club of Seminyak, which was super crowded. To get better seats it has to be booked in advance. The infinity pool overlooking the sea along with the sunset and good music made the ambiance beautiful.
Tips and prices:
. Cheapest way to reach Seminyak from airport is Grab. You can download the grab app and reach the grab pick up point of airport. The ride costed me 120k IDR to Seminyak which is way lesser than hotel taxi price and all other price that I was offered.
. Scooty standard price - 50k IDR
. Uluwatu temple entry fee - 50K IDR
. Beware of monkeys at Uluwatu temple, they can take away anything, inclusive your sunglasses.
. Potato Head Beach Club - Entry fee - 150K IDR per person during 4-7 pm, inclusive cover charge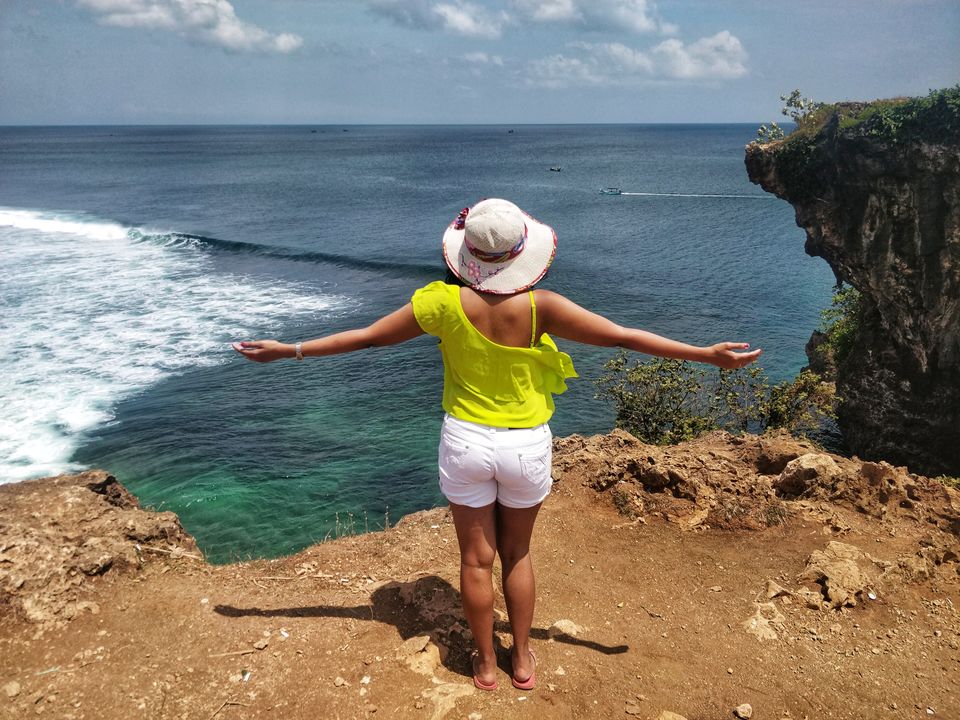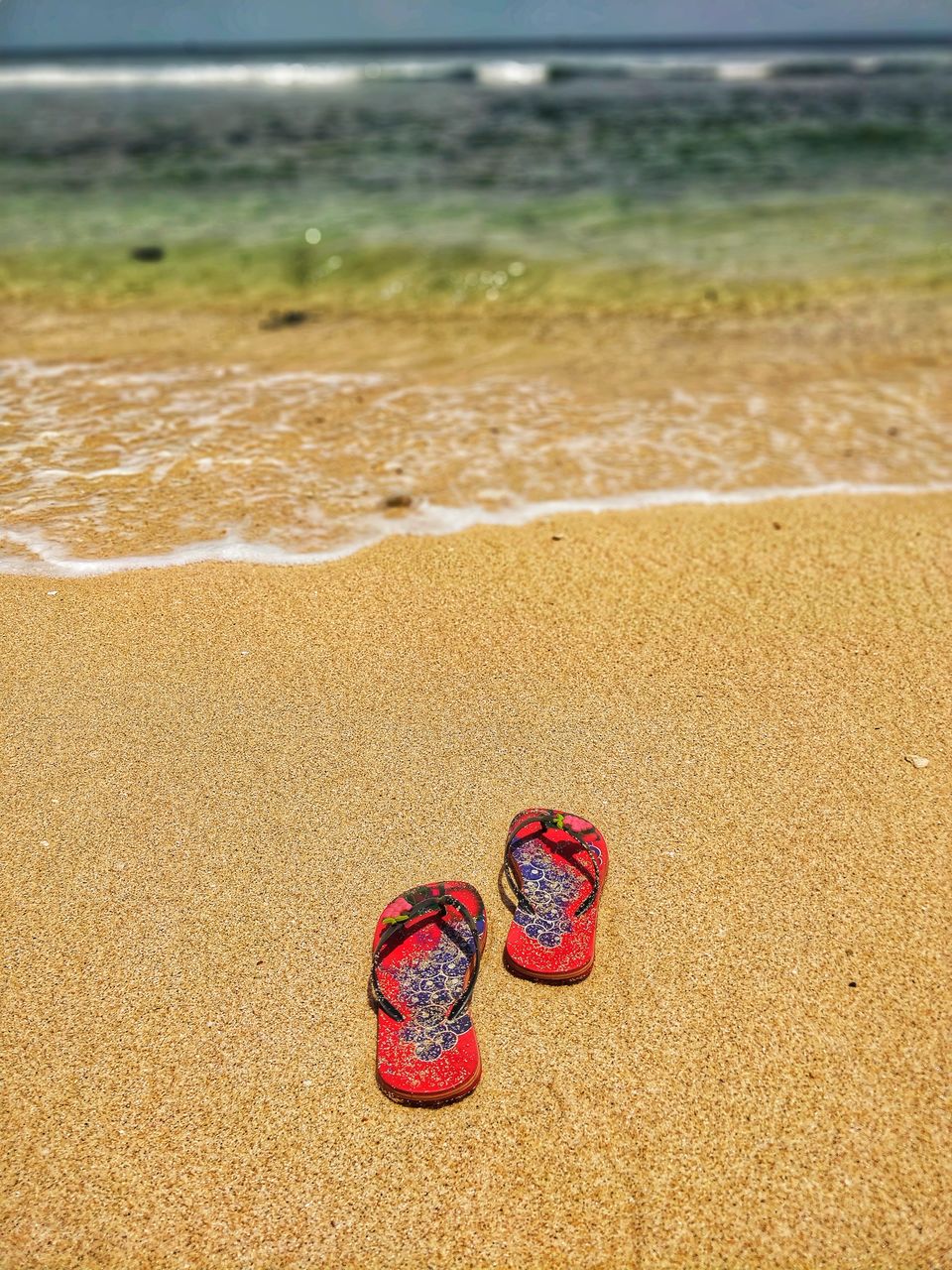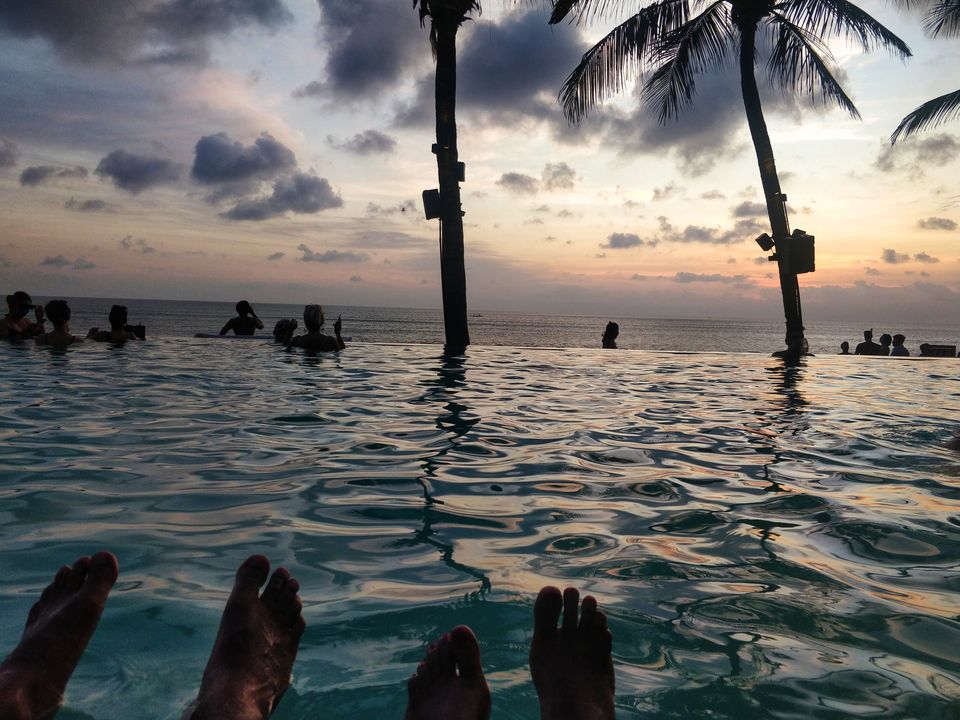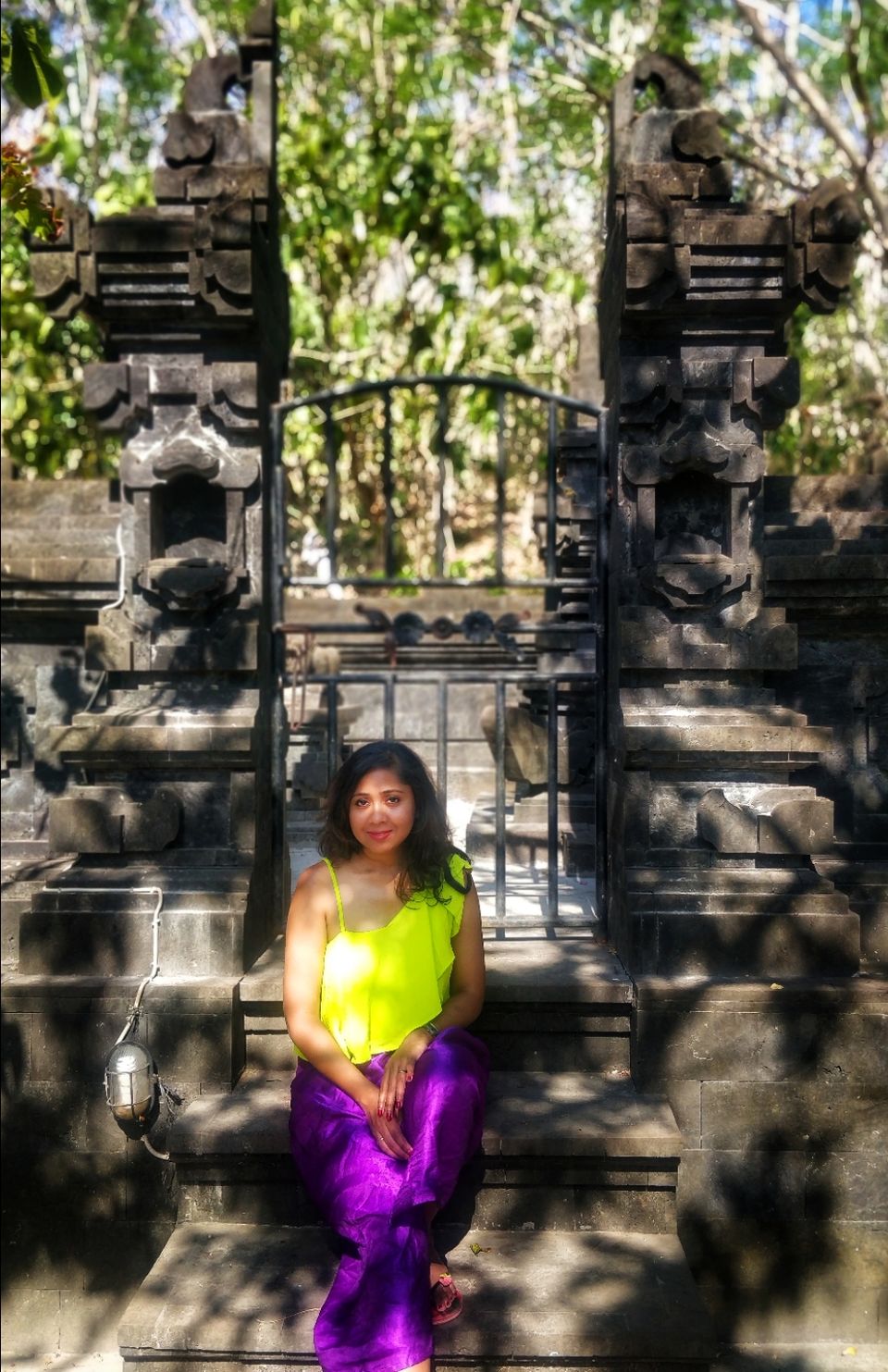 Day 3 & 4 ( Nusa Ceningan Stay):
Today we were heading towards Nusa Ceningan, for the next 3 days. We took the 11 am fast boat Dream Beach Express from Sanur port. It takes 30 mins to reach Mushroom Bay of Nusa Lembongan from the port. Ticket can be booked in advance or from the port. When booked in advance they include transfer in Bali and also Lembongan. After reaching Lembongan we crossed the yellow bridge to reach Ceningan. No four -wheeler can cross this bridge to this island. The drive in the island along the coast with greenish blue ocean already mesmerized us.
We hired a scooty from the hotel and started exploring the 2 islands, Nusa Ceningnan and Nusa Lembognon. Devil's tear, Dream Beach, Blue lagoon and secret beach were our destinations. Secret Beach is actually at a secret location through a private property/hotel and there was hardly anyone around. In between had lunch at a cute beach shack named Sea Breeze and sunset was spent in our little infinity pool overlooking the sea.
Day 4, we booked Nusa Penida Day trip, covering both east and west Penida from Ceningan. Our destinations were Klingking Beach, Tree House, Atuh Beach, Diamond Beach. All the places are surreal. There are nests, swings at most places to click pics for an entry fee. You can hike down to all the beaches. We got down at the Diamond Beach. The driver was too sweet to click many photos of us.
Tips and prices:
. Fast boat cost 200k IDR. You can bargain at the port. You can even buy tickets from Bali so that you can include transfers, if you stay far from port in both the places.
. Nusa Penida trip for both east and west with transfers from yellow bridge costed us 100k IDR for 2 . We booked from Ceningan itself to avoid hassles. You can take boat transfer from yellow bridge and search a taxi at Penida as well. It takes 15-20 mins for the boat transfer.
. Tree house entry fee : 50K IDR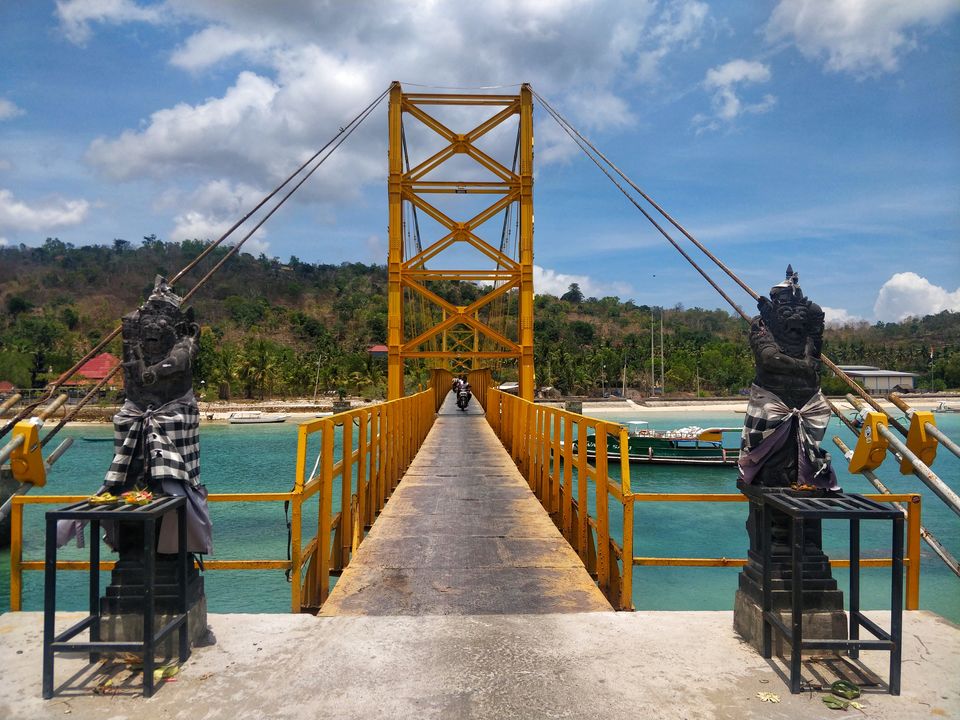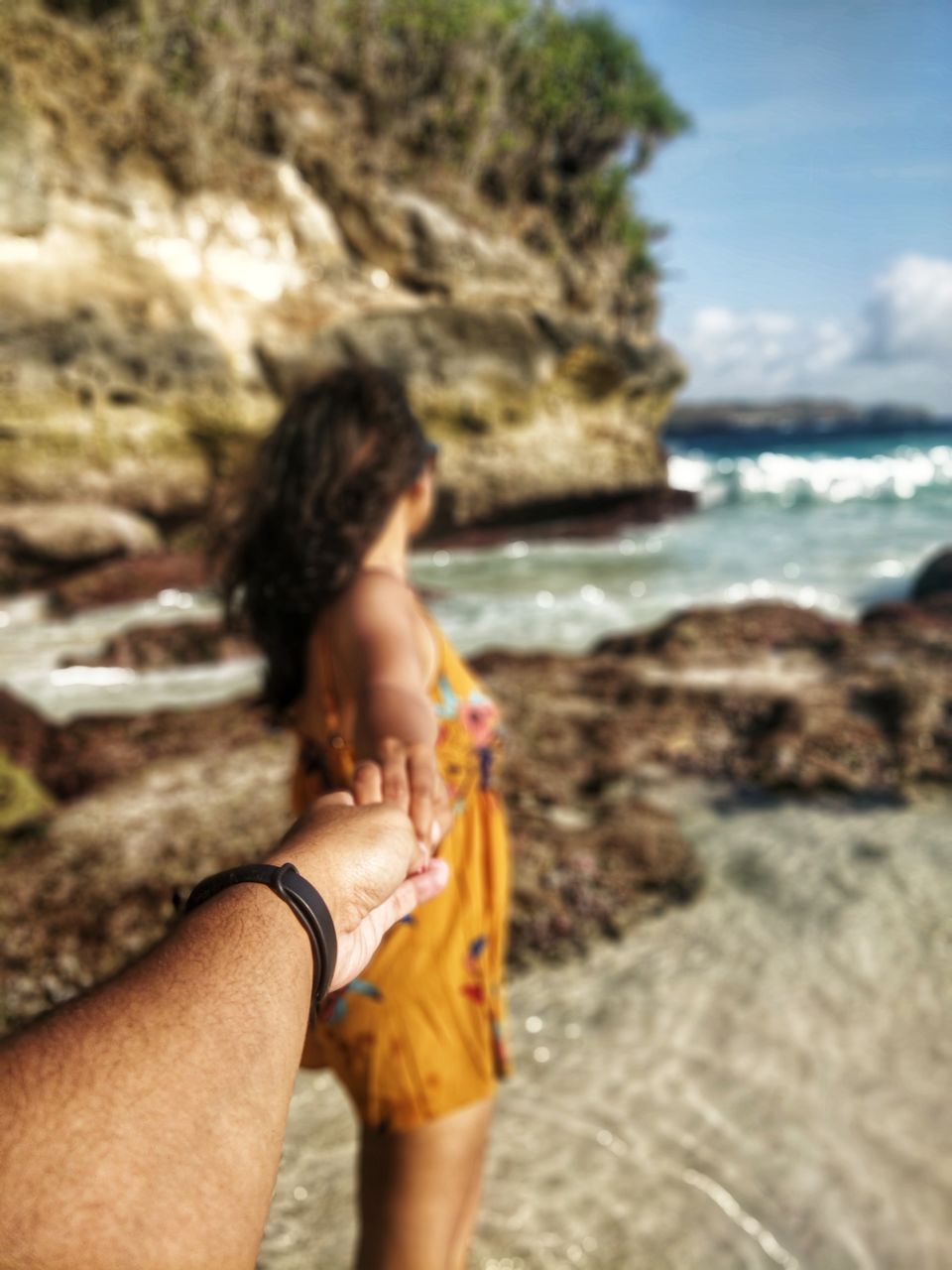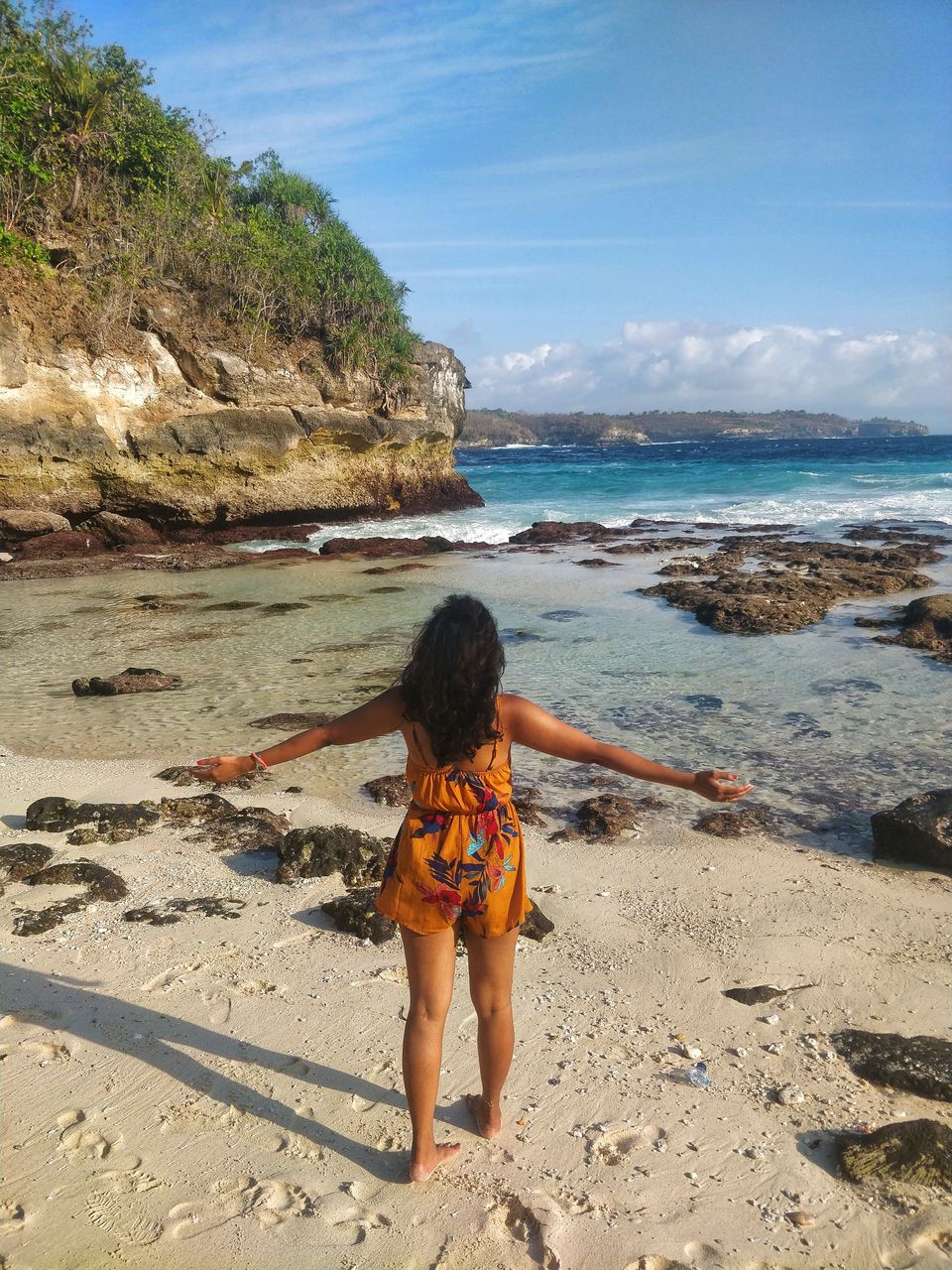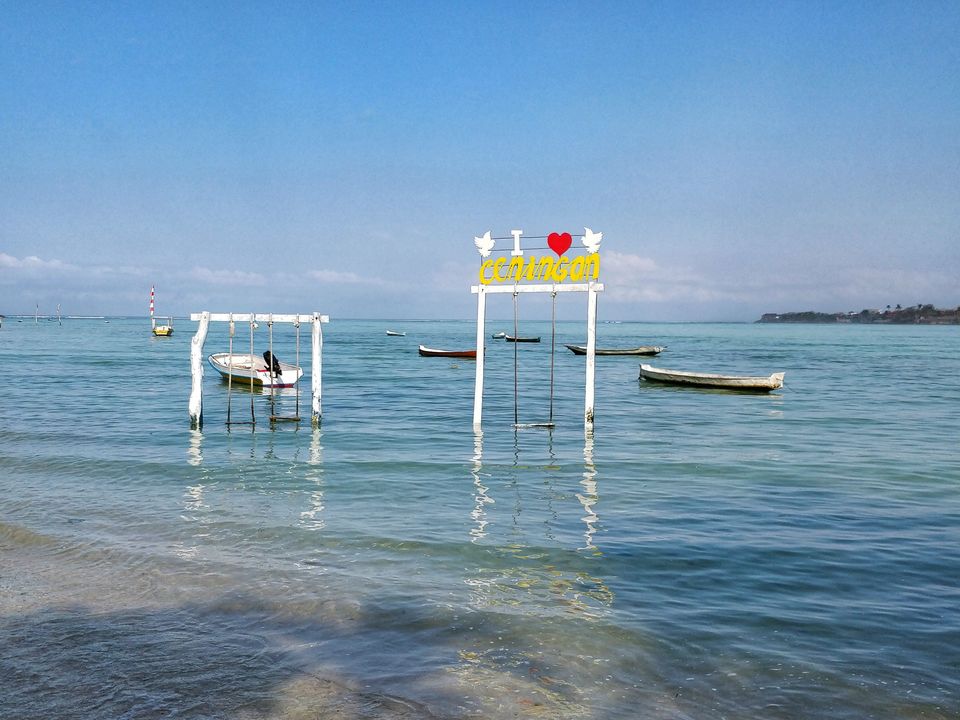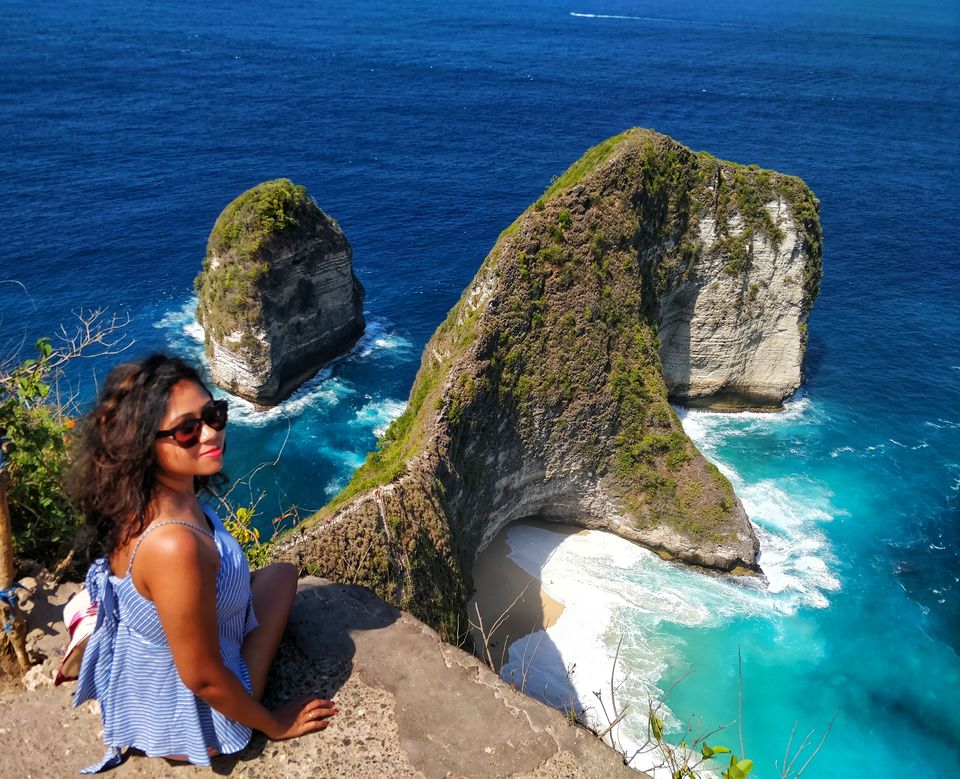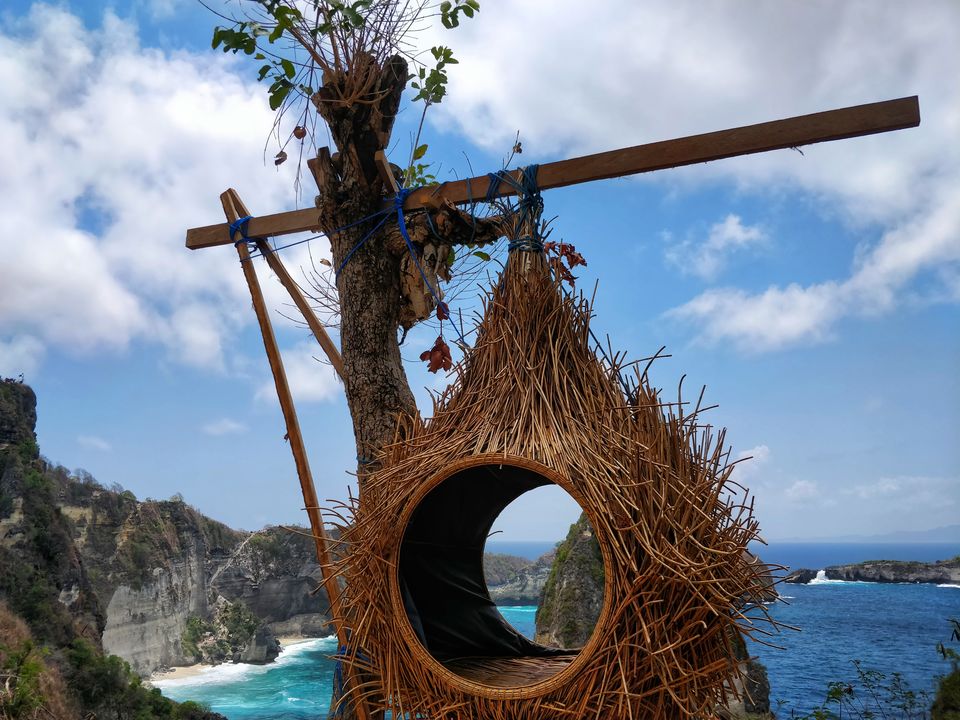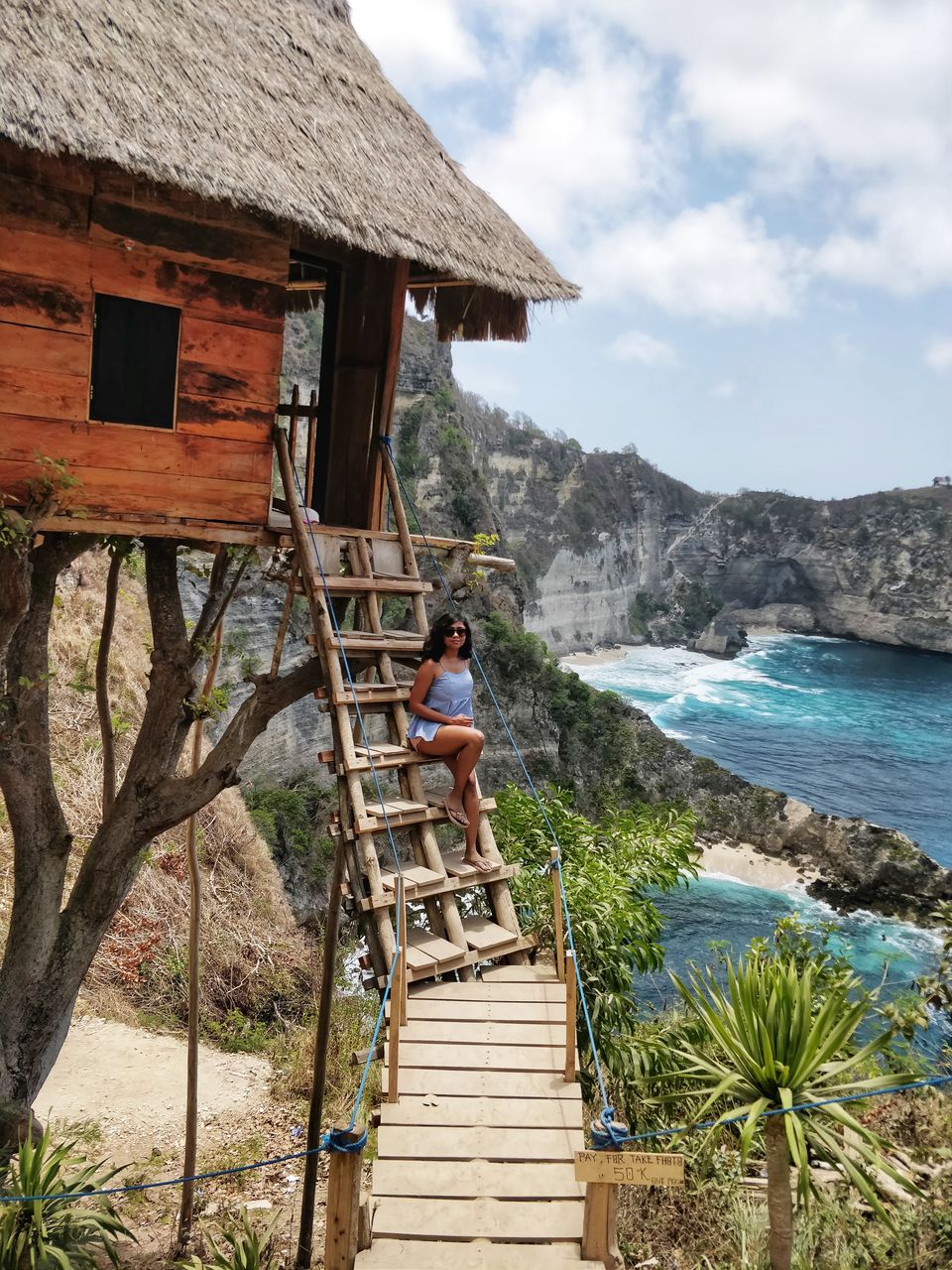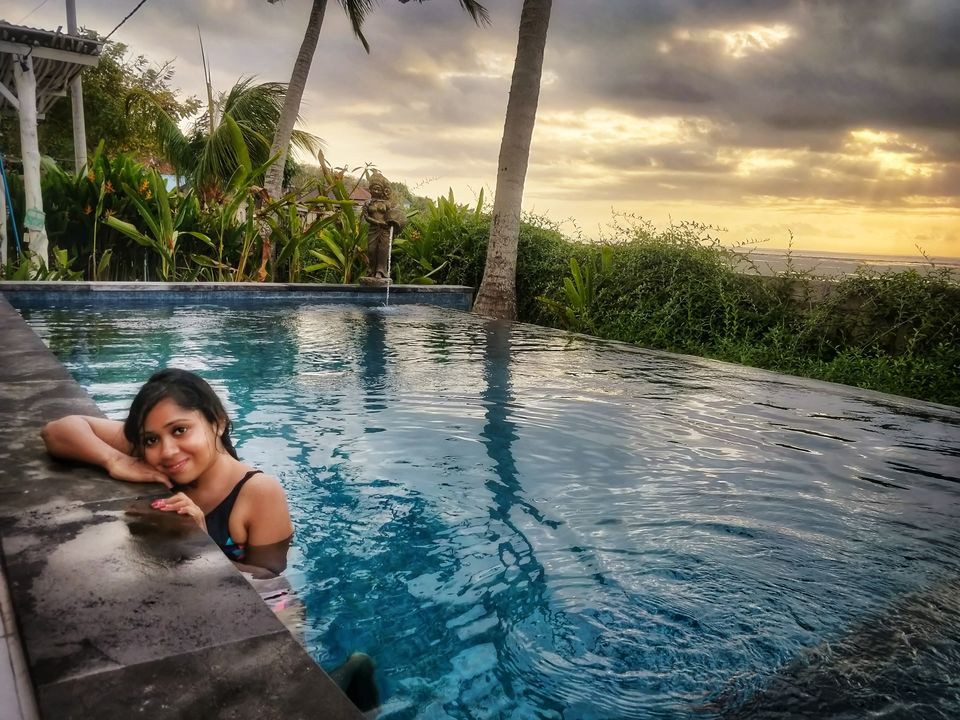 Day 5 & 6 ( Gili Island Stay):
Crossed the yellow bridge up to the Ekjaya Boat counter to buy tickets to Gili. We got the tickets in lower price compared to online price. It's a 2 hours long journey by fast boat which first took us to Padang Bai ( Bali port) and from there to Gili Trawagnan.
The first look of Gili already impressed us so much. Gili is an island of no motorised vehicles, only cycles and horse carts. We walked to our hotel through the road along the coast with pretty shacks and blue ocean.
These 2 days were spent in a cycle circling the entire island, relaxing in the shacks, taking Balinese massages, enjoying the sea and the swings. You can spend your day snorkelling in the sea and also can visit the other Gili islands islands like Gili Meno and Gili Air.
Gili T has a rocking night life. You can spend your evening with a drink, enjoying a live performance at a pub or dancing the night out at a night club. You can buy a pub crawl too.
Tips and prices:
. Ekjaya boat price from yellow bridge 400k IDR
. Bicycle price: 40K per cycle/day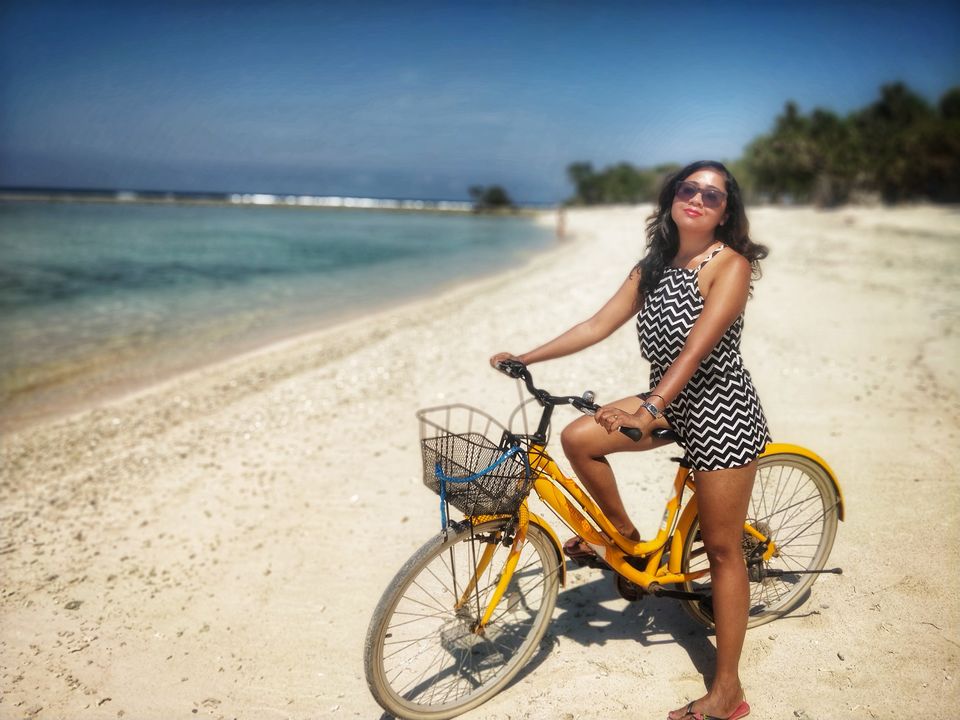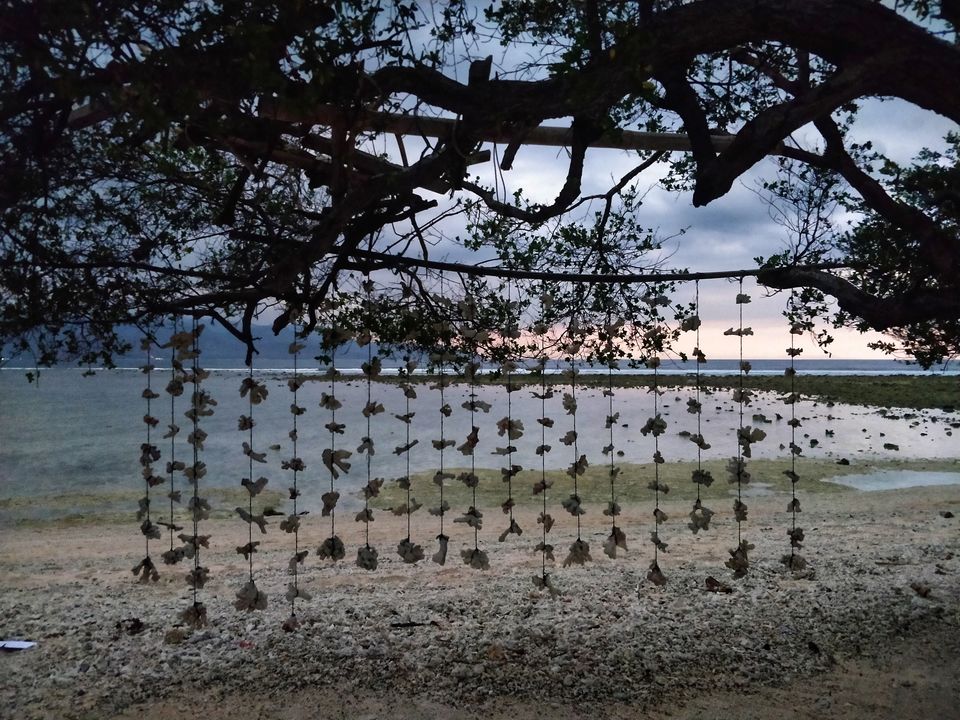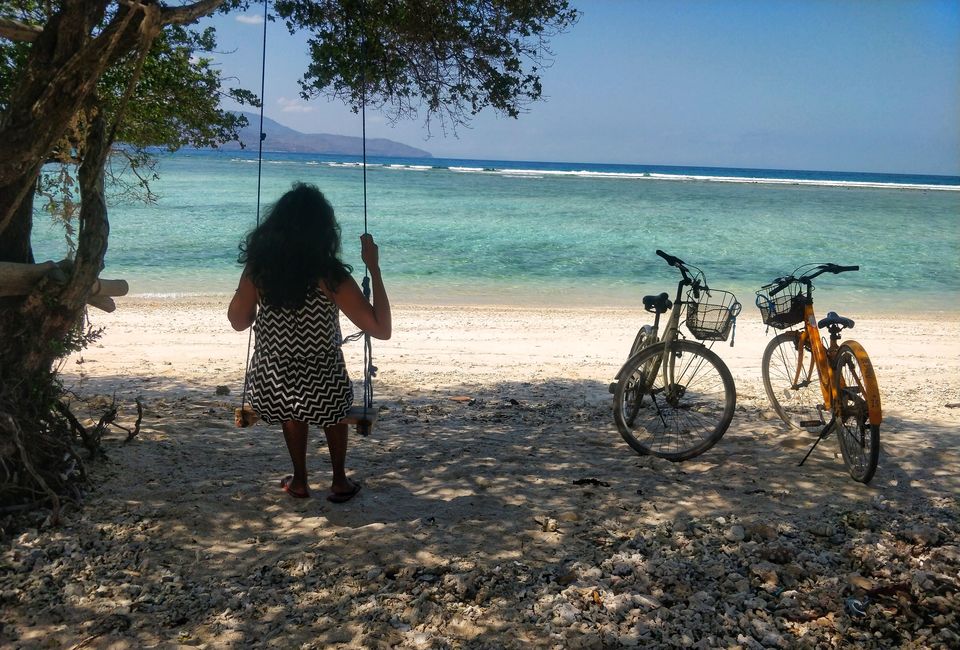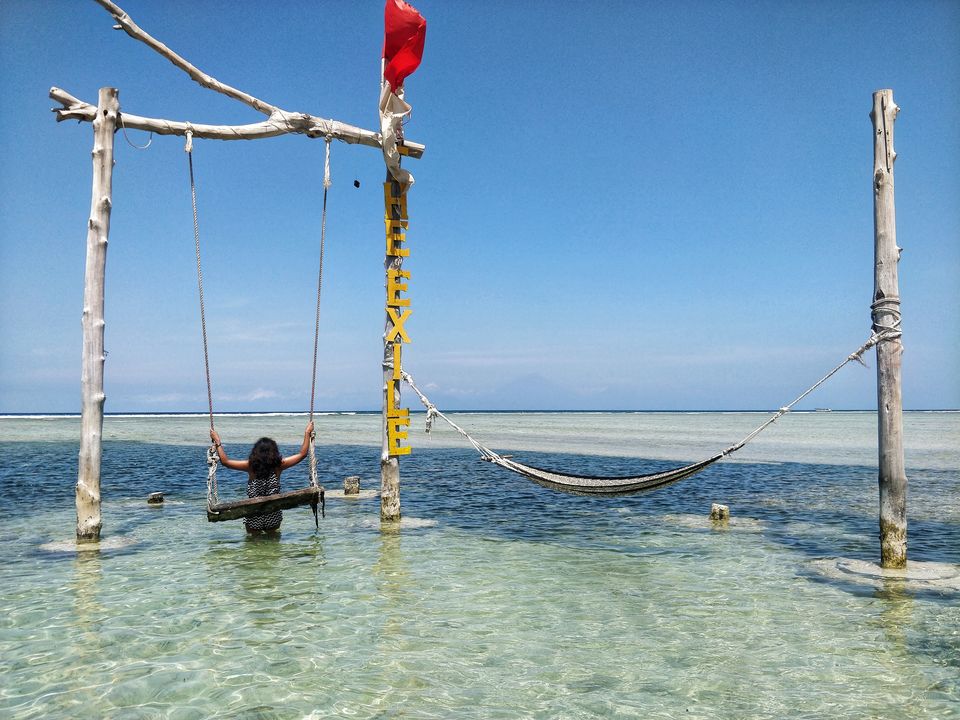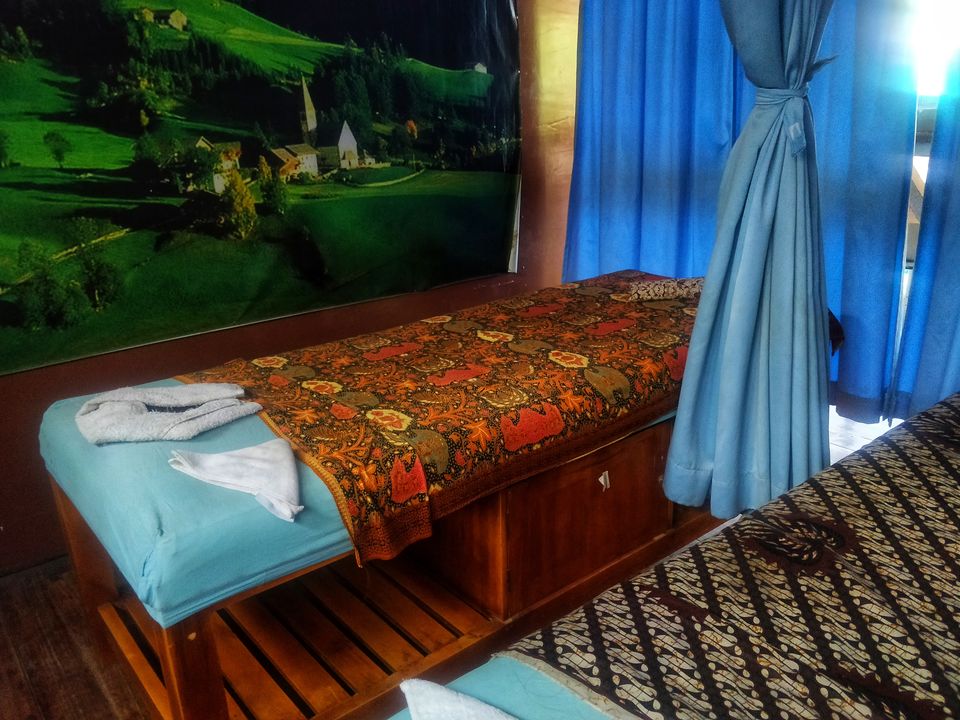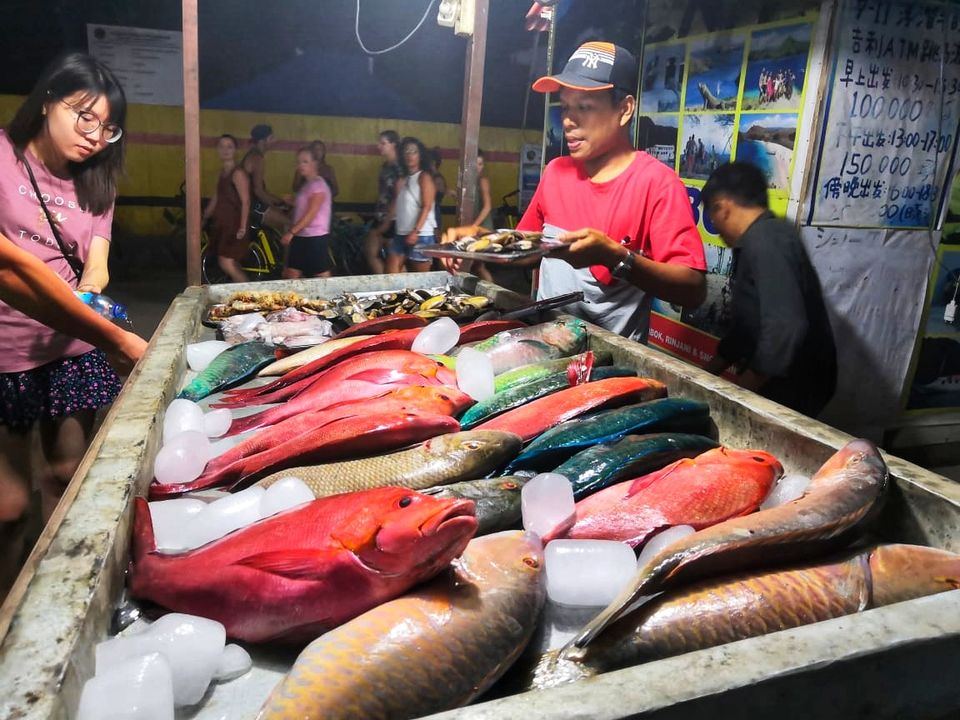 Day 7 - 9 ( Ubud Stay):
It takes about 2-3 hours to reach the Bali port, Padang Bai, from Gili Trawangan. After a long journey we reached our hotel which is around 3 kms from Ubud Market. The view from the hotel overlooking hills and river along with an infinity pool made us happy and relaxed. Ubud has many cute lil restaurants with soft romantic music playing, in one of them we had our dinner.
Next day, we started our day trip covering Ulu Danu Beraton Temple, paddy fields and Tanah Lot Temple. Ulu Danu Beraton is located at a very scenic location with a beautiful lake. Next was paddy fields. We loved hiking around in different directions at this world heritage site. There are maps with directions everywhere denoting long/medium/short routes, which you can choose depending upon your time. Our next stop was a little quite restaurant with coffee plantation, where we had Luwak coffee and tasted different flavors of coffee. The soft music playing there with the setting hue of sun surrounded by rice fields made this place magical. We then proceeded towards Tanah Lot to watch a good sunset before retiring back to our hotel. This day trip we had booked from Klook, although we had booked a join-in tour but we got a private car ,with pick up and drop from hotel in a very good price.
Last day of our trip, we didnot want to travel much. We took the free drop service of our hotel up to Ubud market. Visited the Ubud palace and monkey forest. Monkeys of this forest were perhaps the most decent and well-behaved monkeys I have ever seen in my life. We then walked through the Ubud Art Market for shopping.
Last evening was spent relaxing at the infinity pool with the nature, followed by a candle light coffee date, discussing how Indonesia has captivated us through out this beautiful journey.
Tips and prices:
. EkJaya fast boat from port costed me 350kIDR along with Ubud transfer from the port.
. If you have sea sickness, its good to get a bigger fast boat to feel better in transfers, since the sea can become violent sometimes.
. Try to include transfers since Padang Bai is far from Ubud. You can save on Taxi price.
. In Ubud, book a hotel surrounded by forest/hills for a beautiful experience.
. The price for the join in tour for 2 people is less than 600K IDR from Klook with hotel pick up/drop. Although it turned out to be a private taxi trip for us.
. Ubud Monkey Forest entry fee : 80K IDR
. Ubud Palace : No entry fee
. If you are shopping from Ubud Market, bargain hard. The asking price might be about 10 times higher.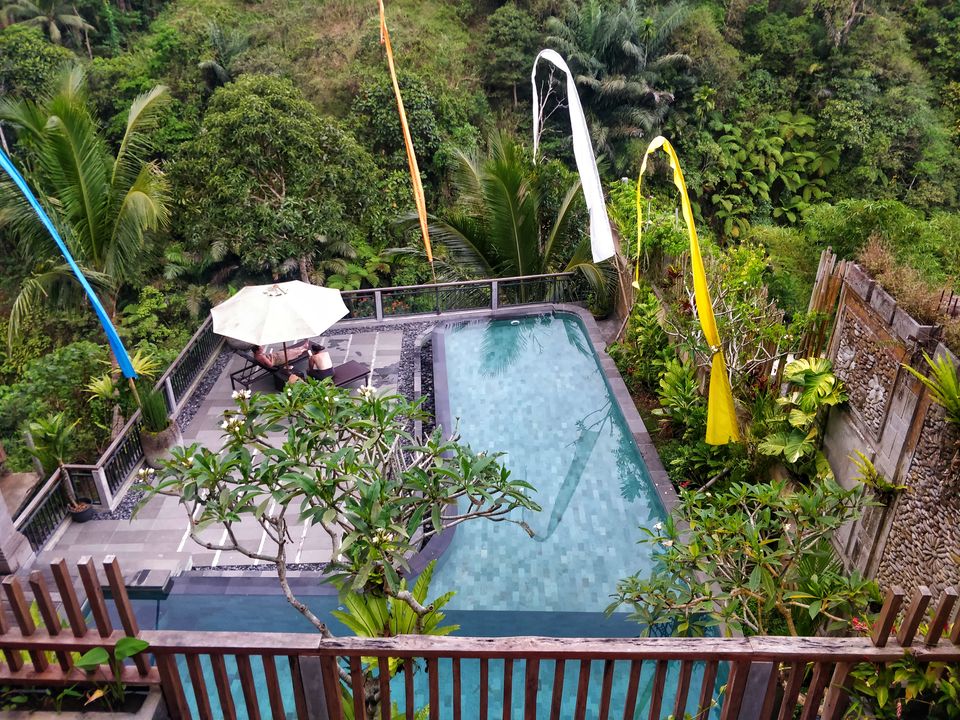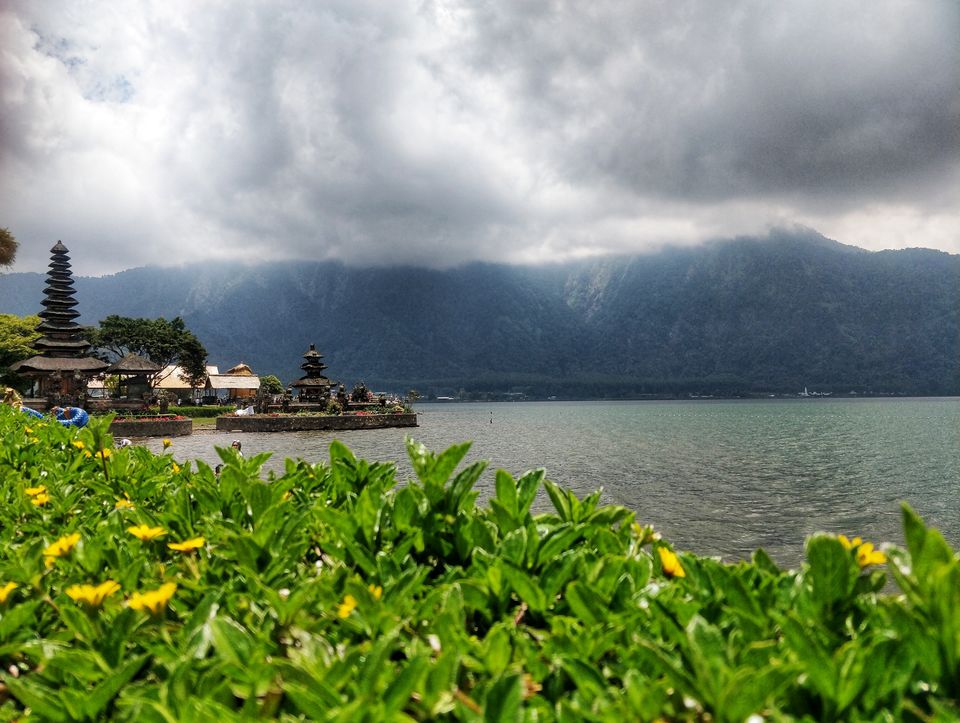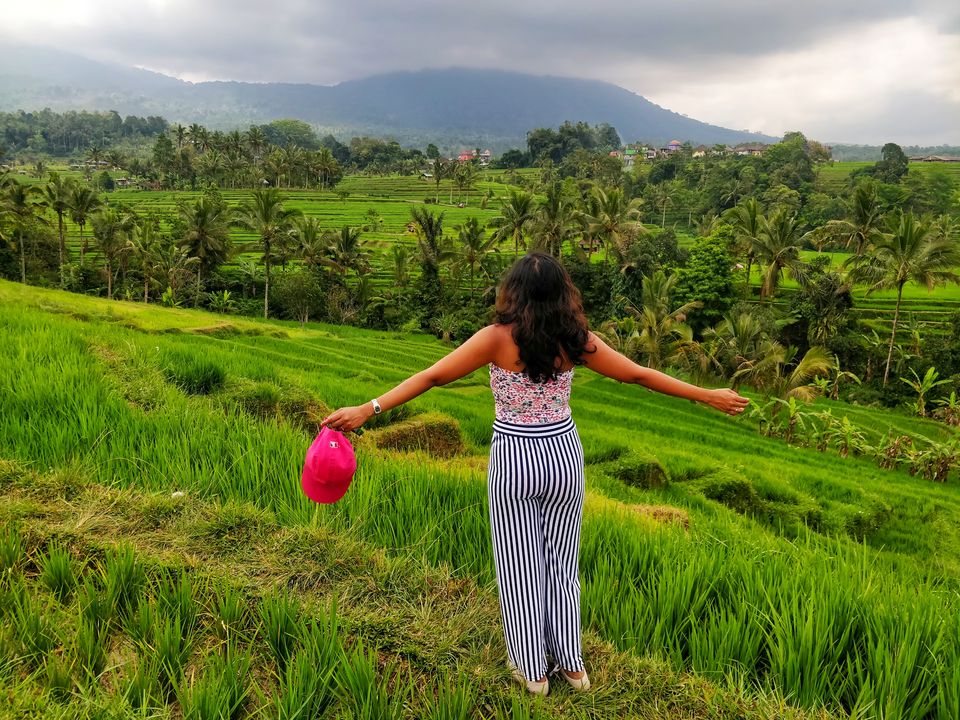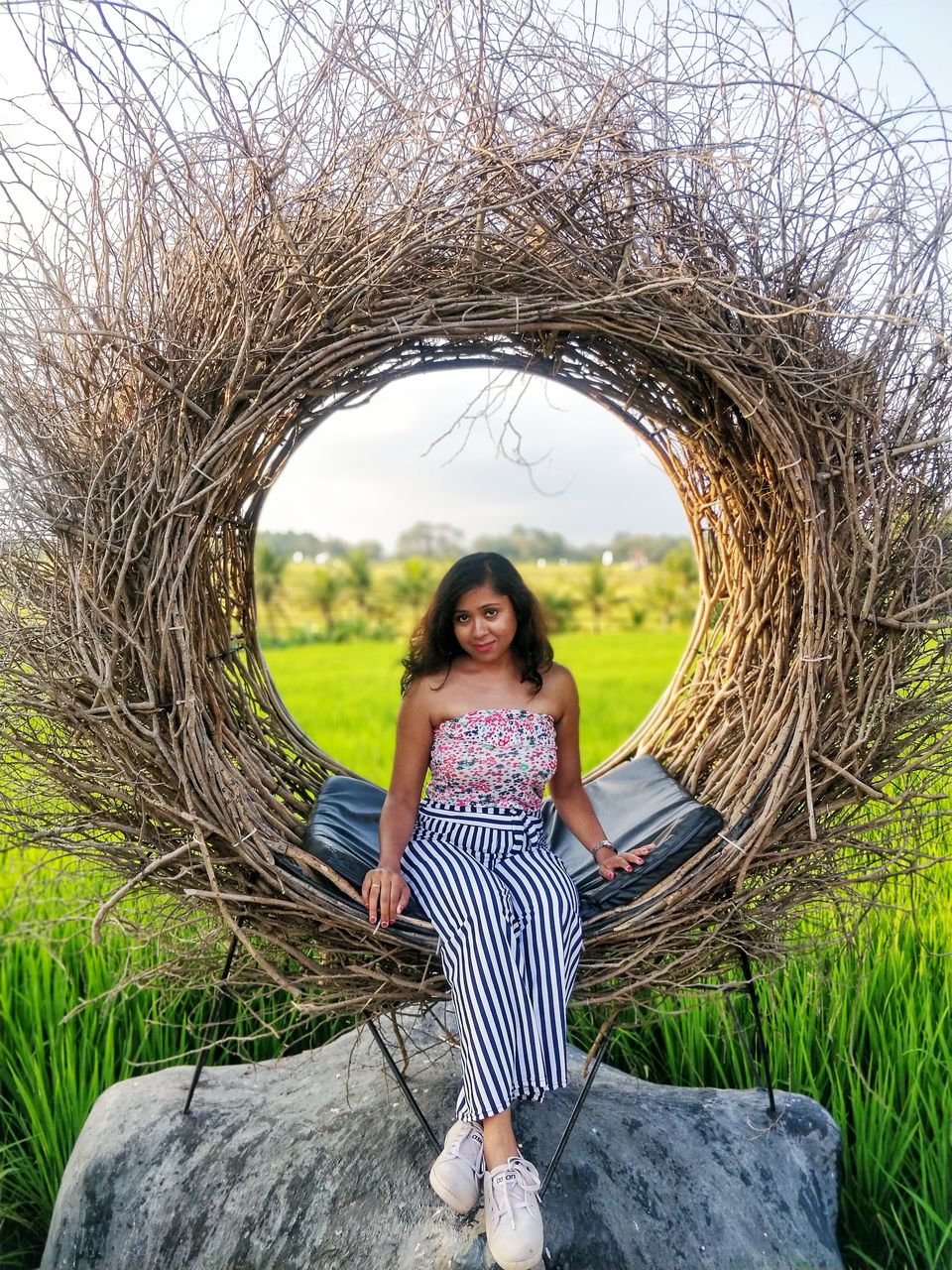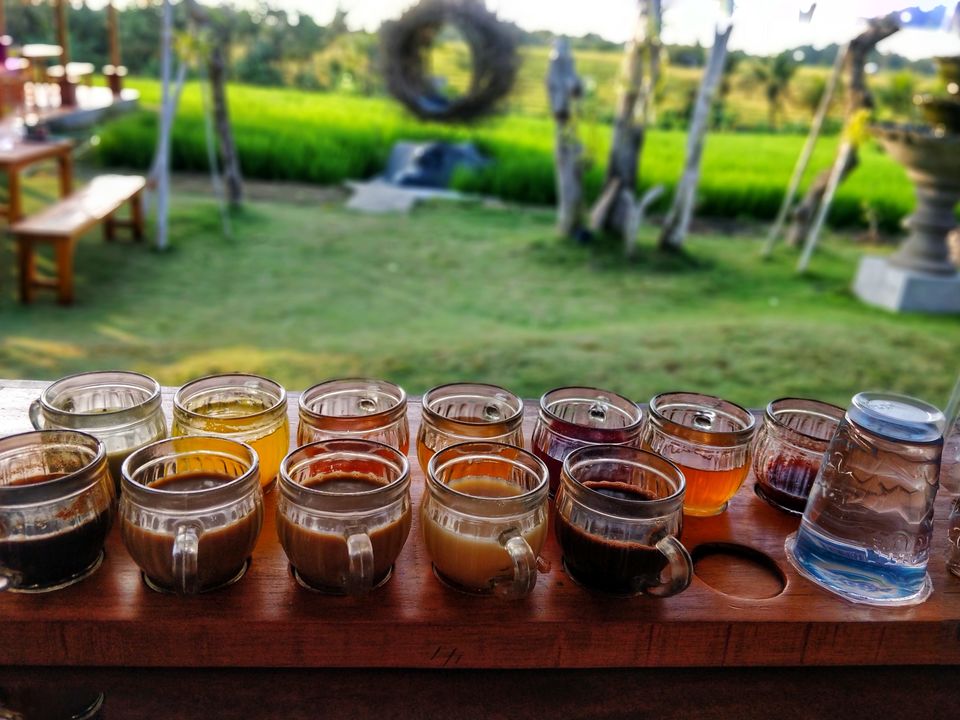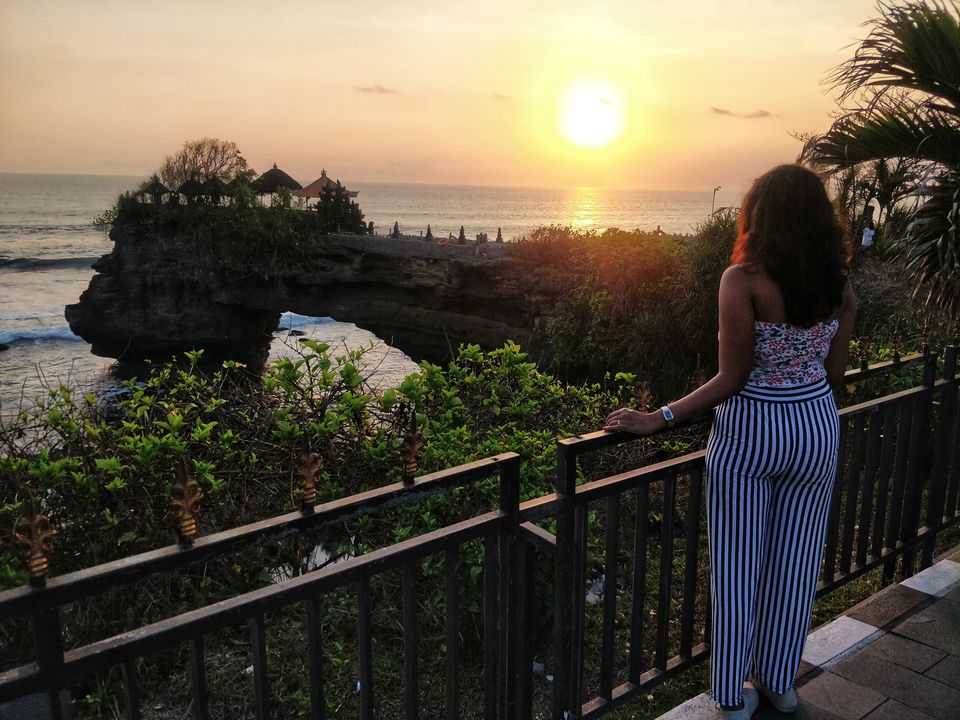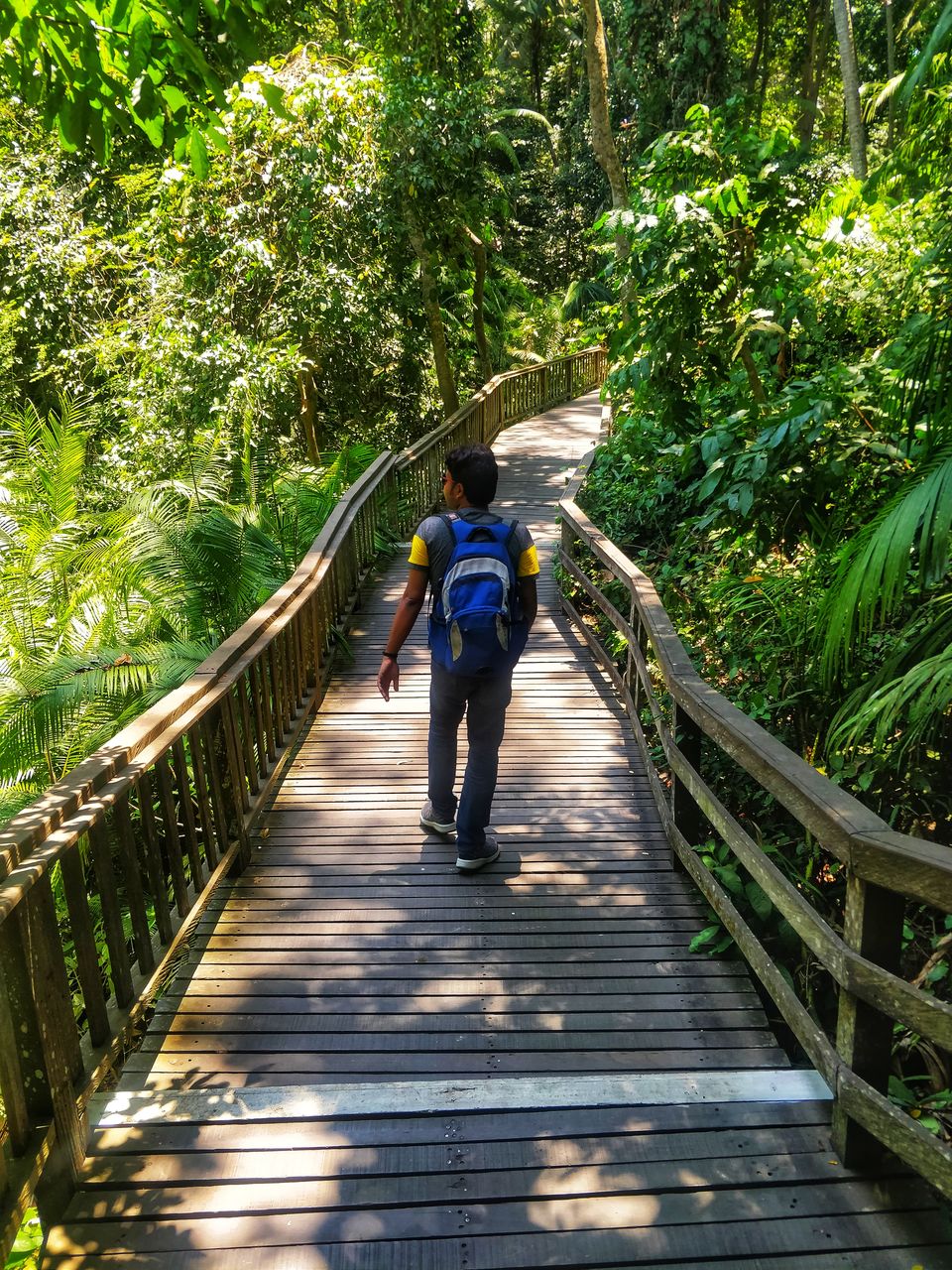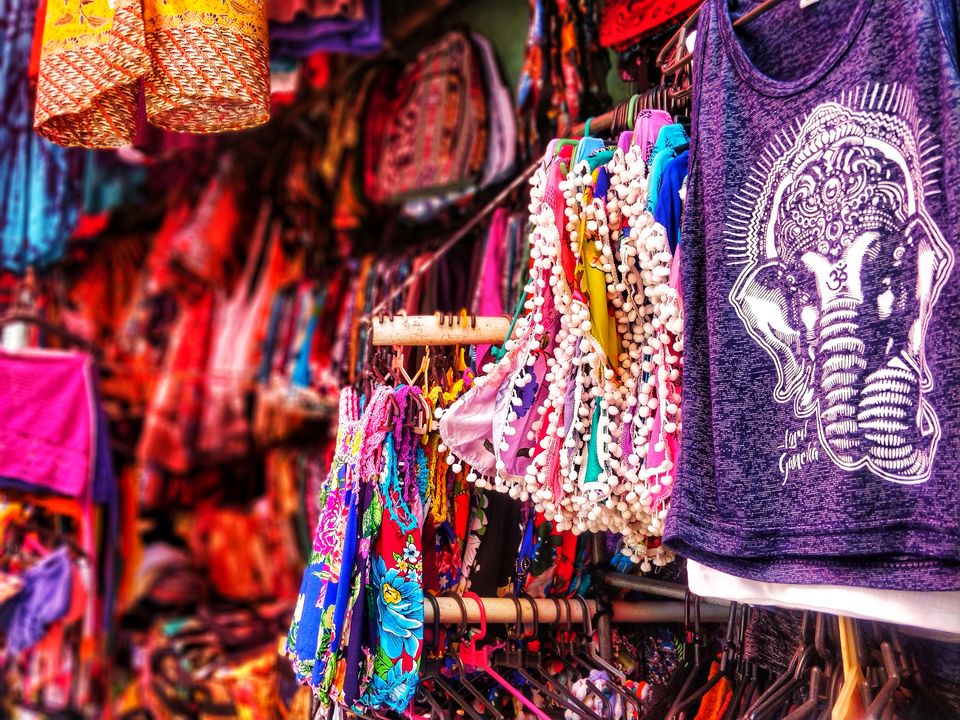 Day 10 (Home-Sweet-Home):
Fly back home with memories.
Tips and Prices
. Booked the cab to airport from hotel itself, since didnot want to rely on Grab for the fear of getting late - price - 350k IDR