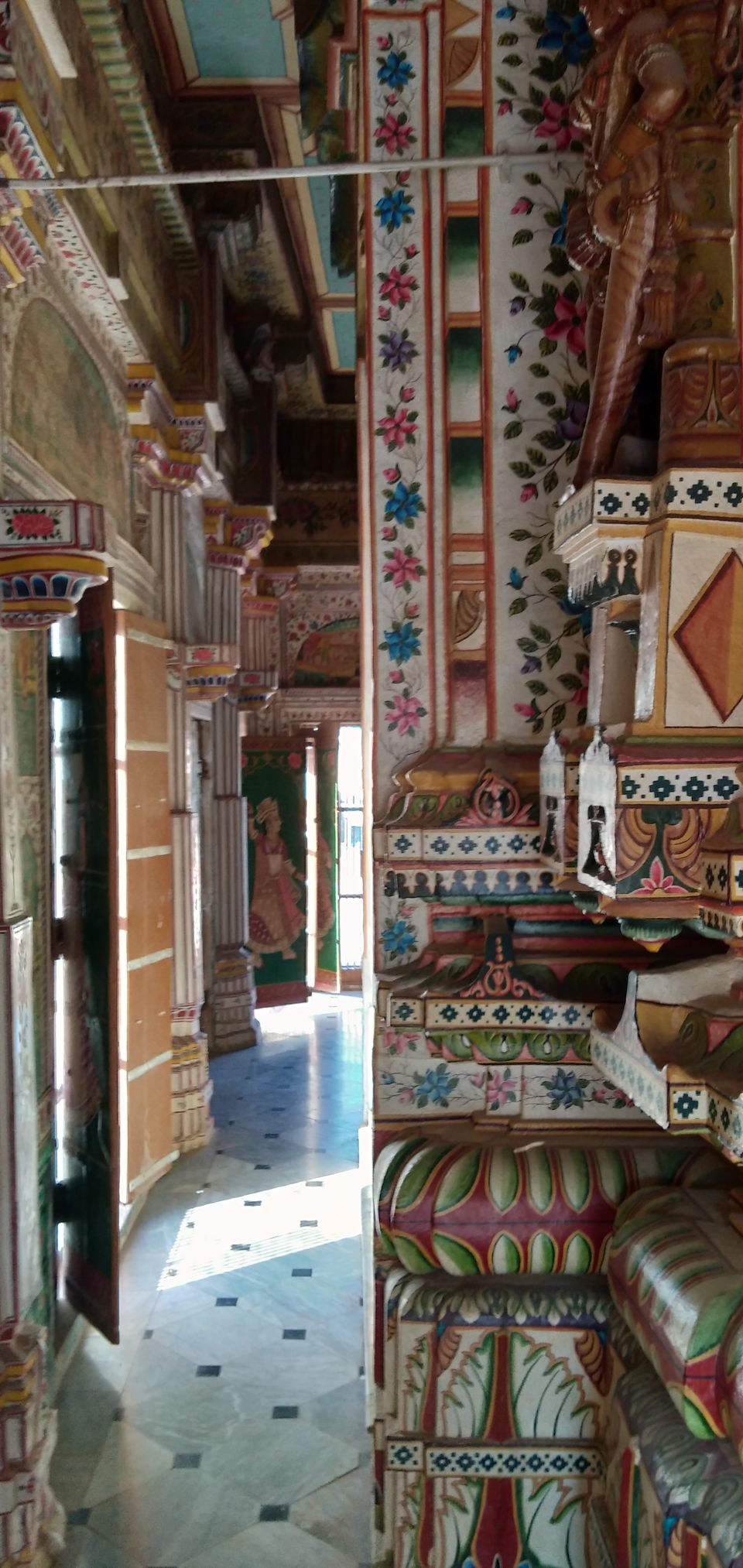 Bhandasar Jain Temple or Banda Shah Jain temple, is situated at Bikaner, Rajasthan. This temple is famous for wall painting and art work.
This temple is protected by Archaeological Survey of India.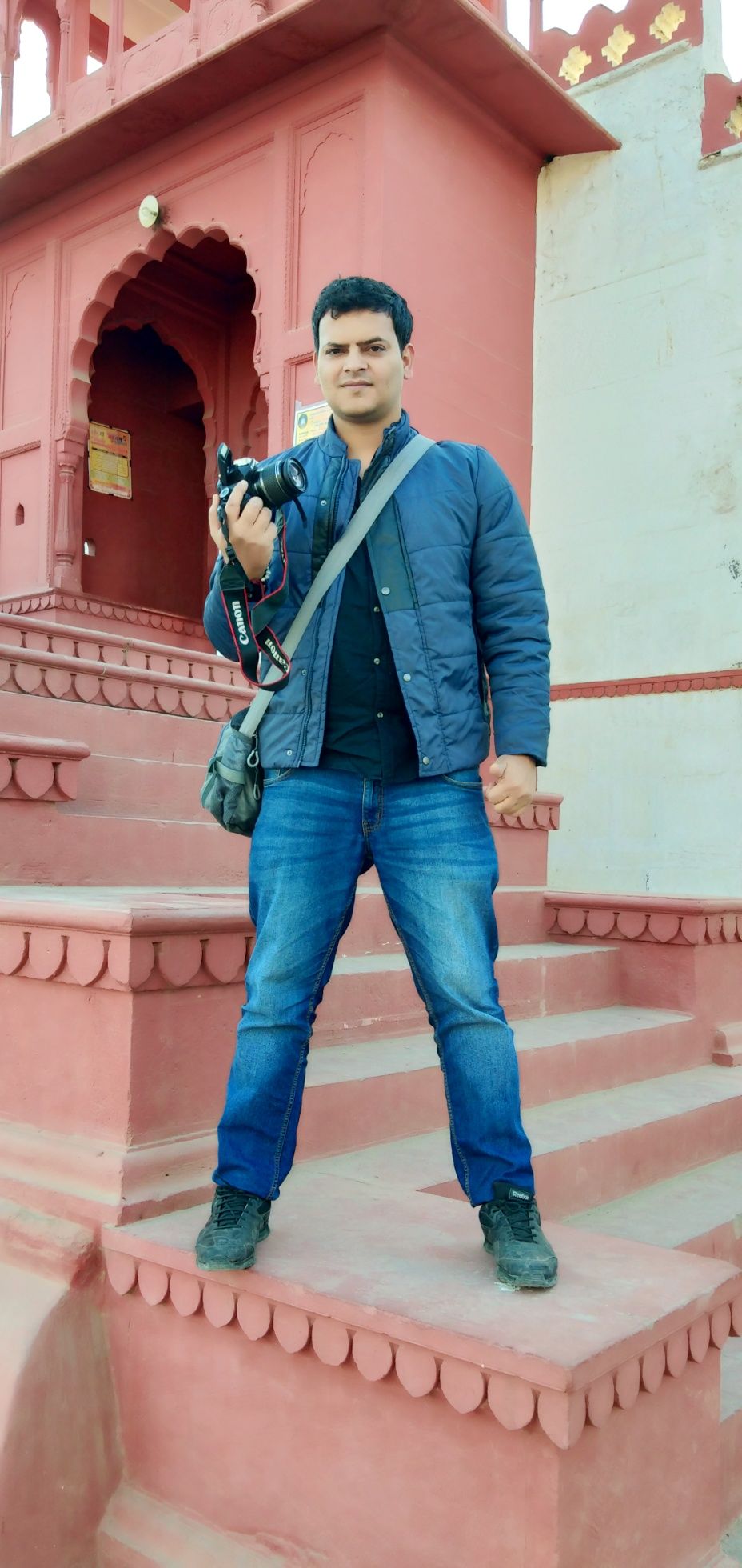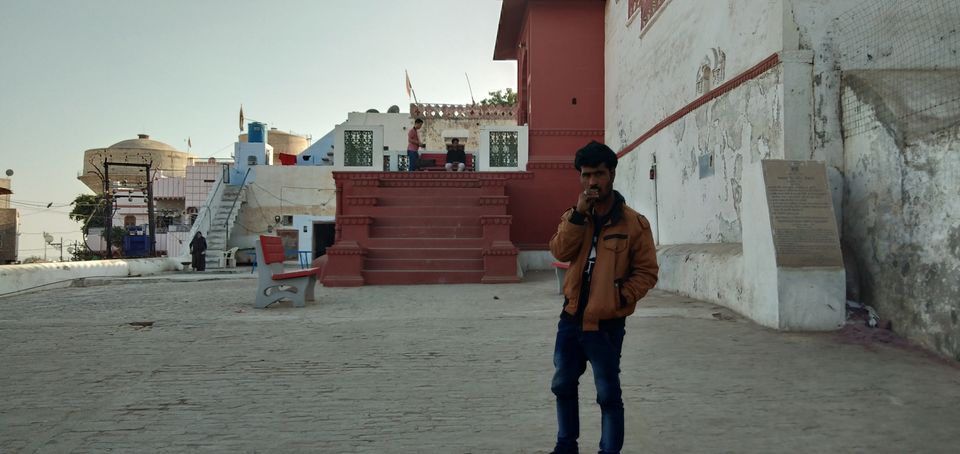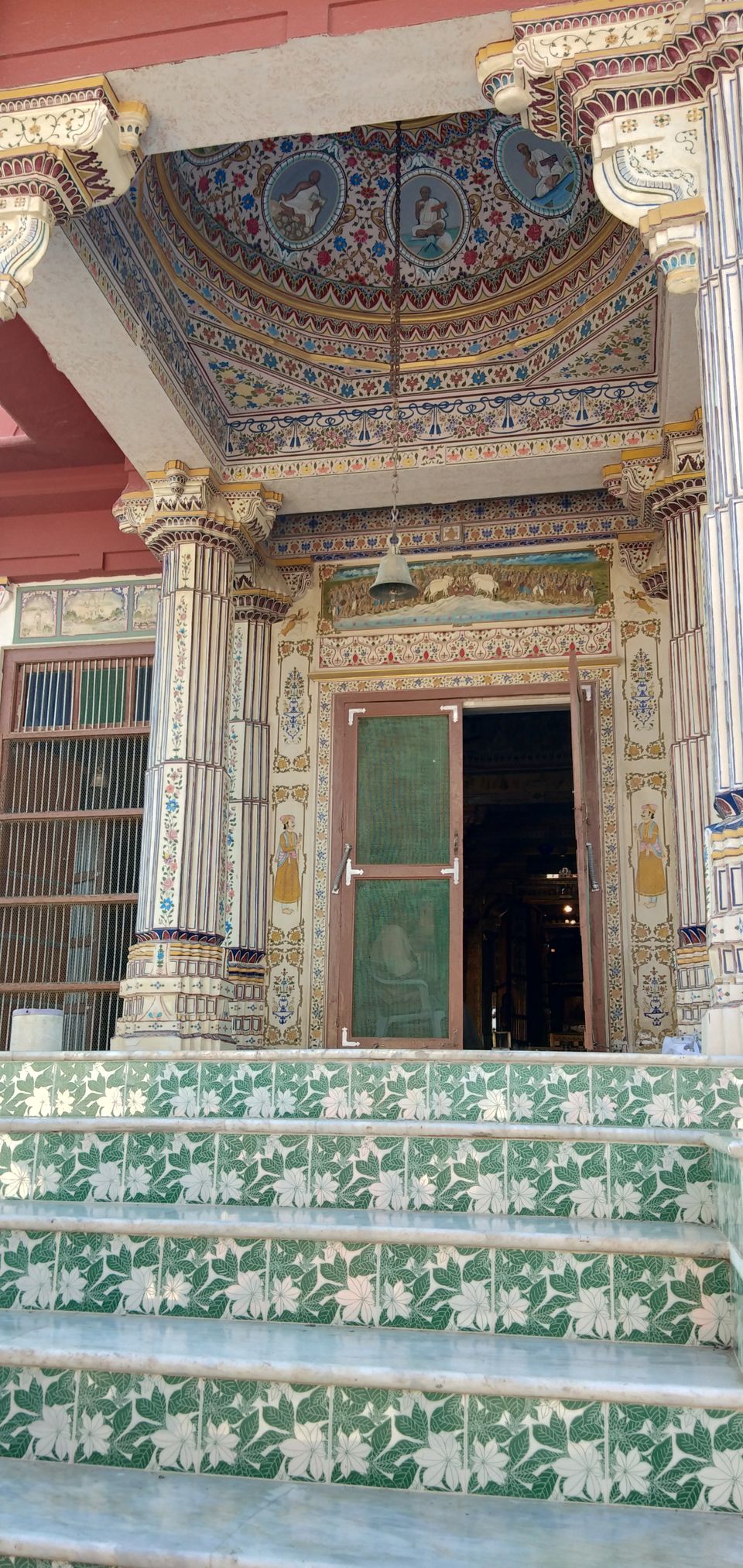 This temple was constructed by Bhandasa Oswal in 15th century. The temple is dedicated to the 5th tirthankar Sumatinatha. According to legends 40,000 kilograms of ghee was used in the construction of this temple instead of water in mortar.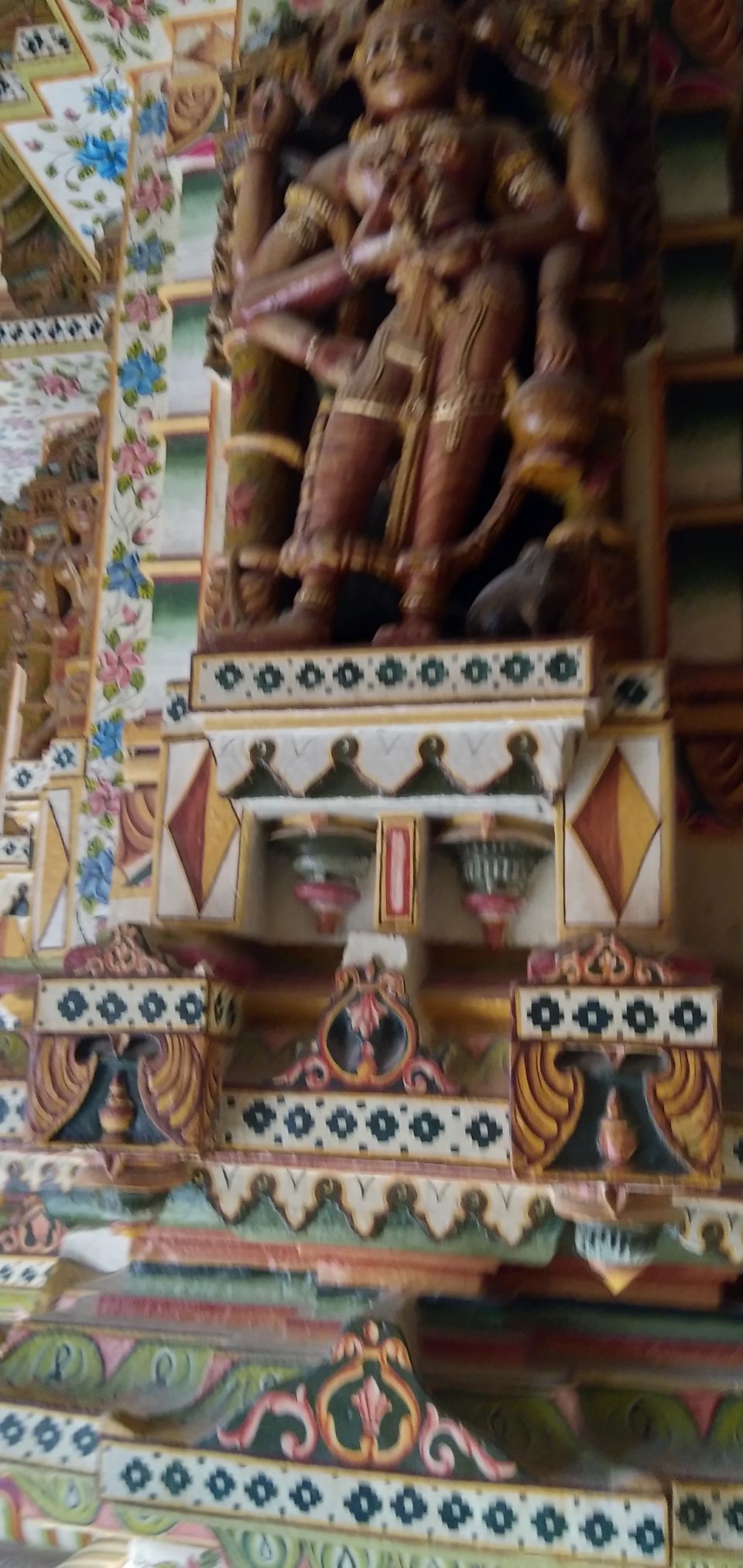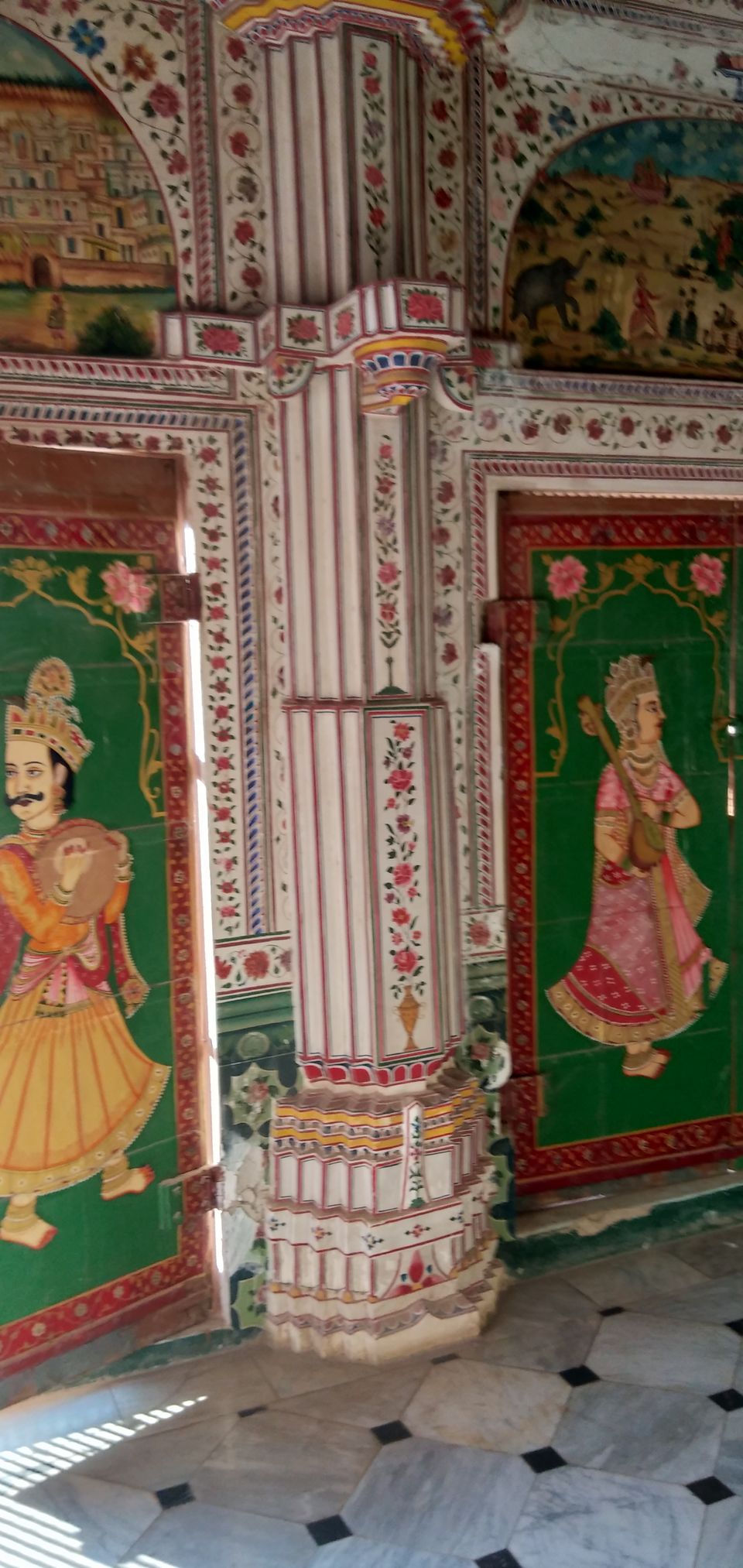 Bhandasar Jain Temple is a three-storied shrine that dates back to the 15th century. Dedicated to Sumatinath, one of the Tirthankaras of Jainism, this shrine is an epitome of Rajputana architecture and intricate design works. Marble pillars, gold leaf walls, intricately decorated ceilings and massive halls mark the presence of the temple.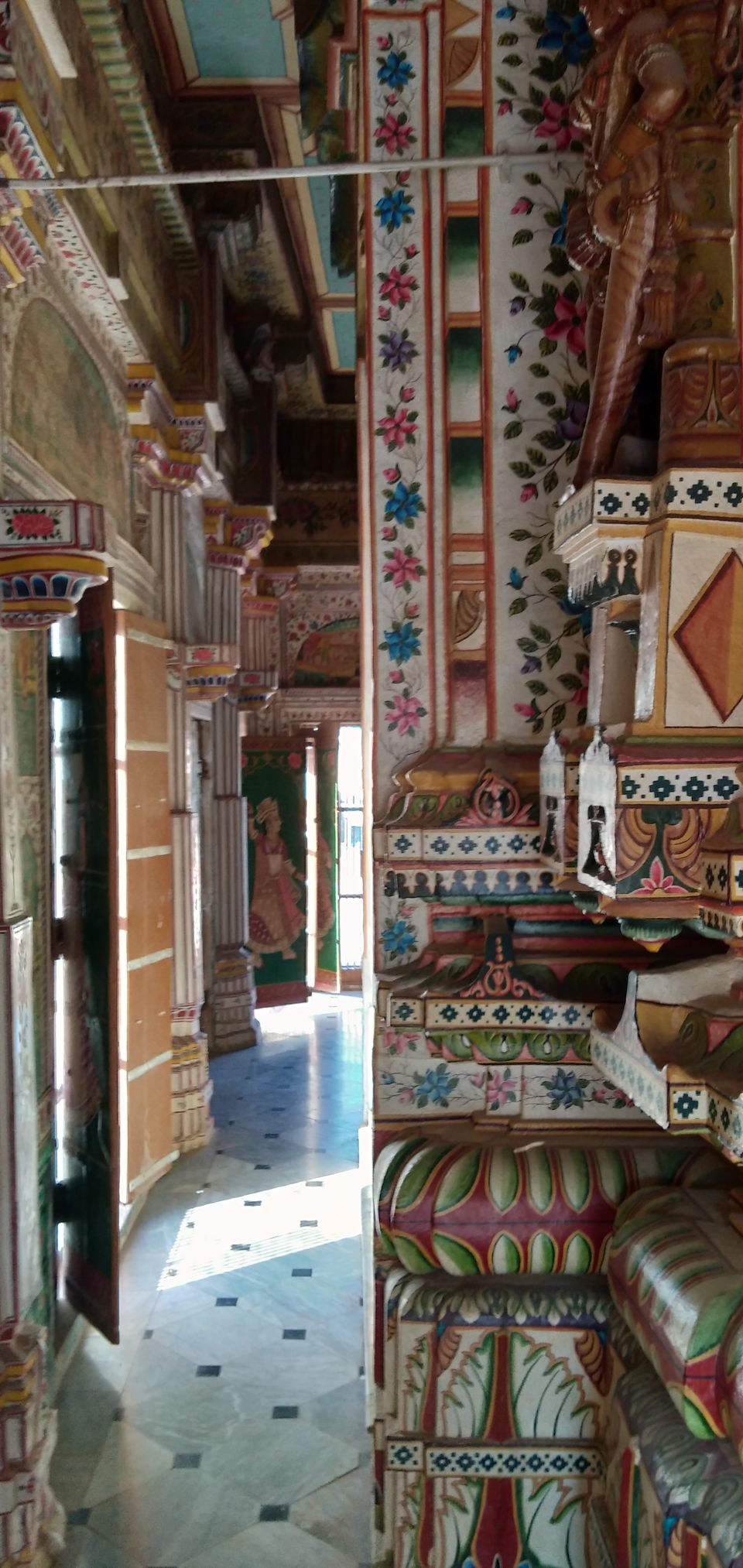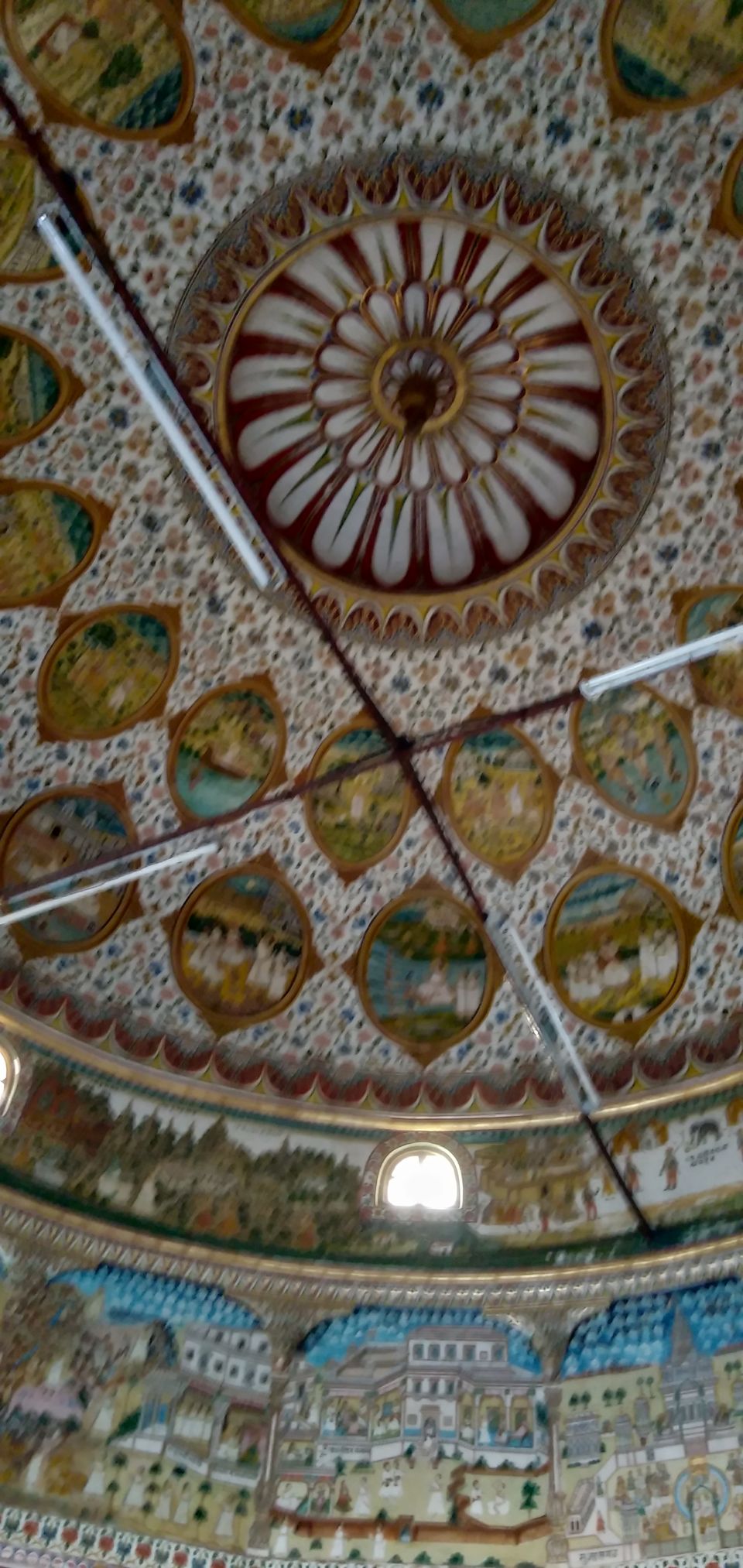 The beautiful mirror work deserves special mention here. Besides its architectural elegance, the absolute silence and peace in the ambience is what makes it a great place to visit and find spirituality. Be here to come face to face with peace and tranquillity.