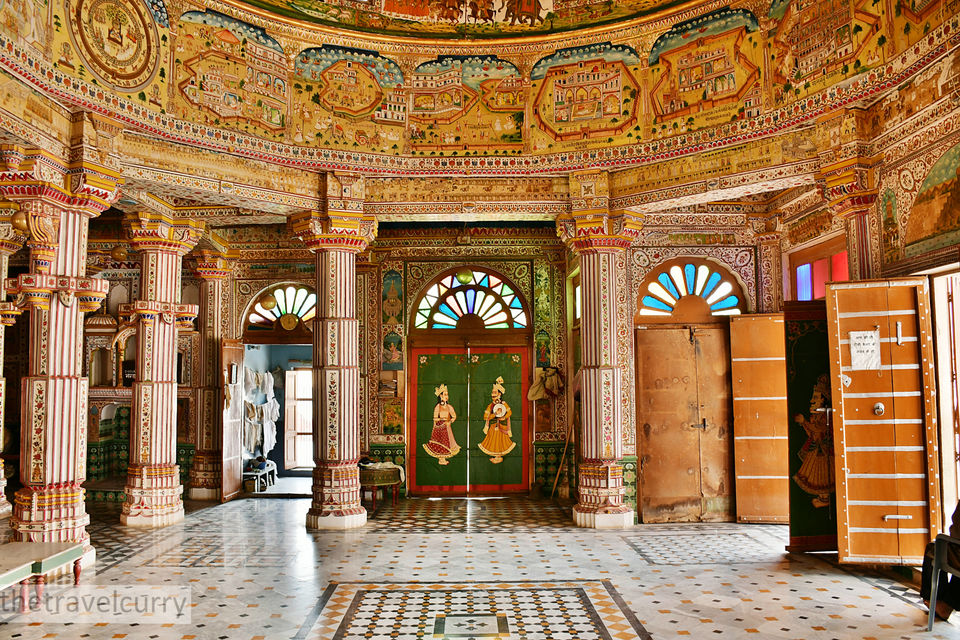 Among the most toured and well known places of Rajasthan, Bikaner features in the list of potential tourist destinations. Placed close to Jodhpur and Jaiselmer, the city has several activities and places to indulge in. Here is an account of touring Bikaner in one day and making the most out of your short holiday.
1. Junagarh Fort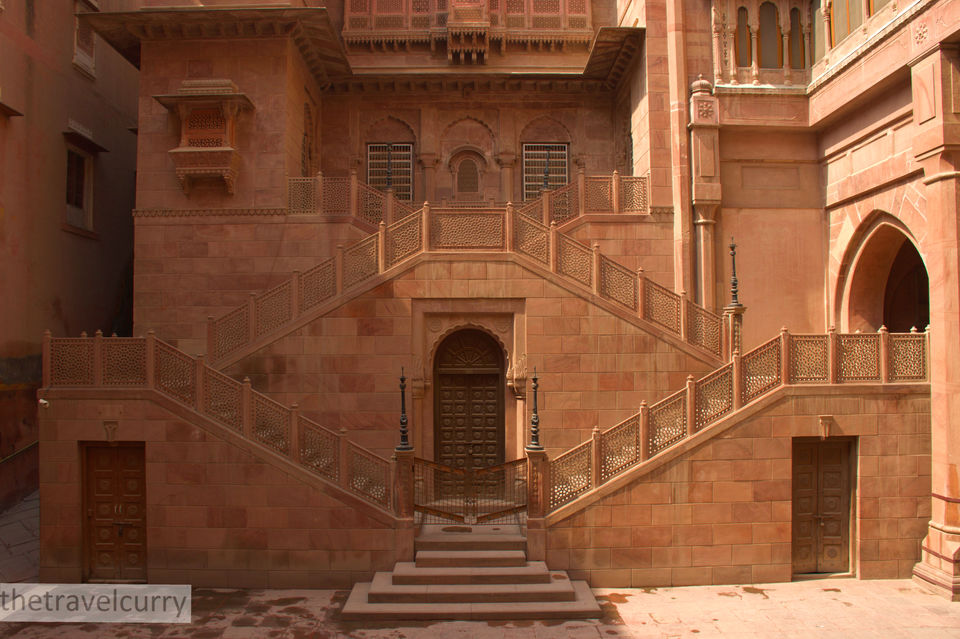 A popular location for film shoots, Junagarh Fort is the only non-hill fort of Rajasthan. Majestic and magnificent, the fort has preserved the historical artifacts with with care. From gold plated walls and weapon rooms to royal assembly halls and air-craft collection, Junagarh fort is home to Bikaner's long history. This is infact the first place that tourists are suggested to visit.

Where: Junagarh Fort Fort (New Bikaner)
How to reach: Hire an auto, taxi or hop onto a bus. You can also drive in. The motor-able roads are in good condition.
Entry fee: Rs 50 for Indians.
2. Rampuriya Havelis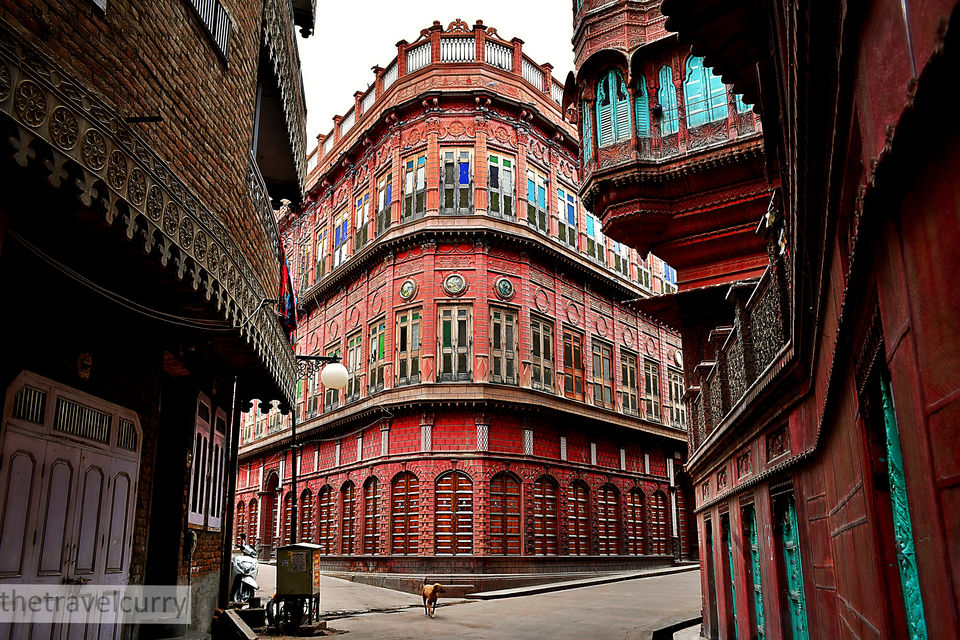 The rich merchants of Bikaner had beautiful homes to themselves known as the Rampuriya Havelis. The spacious houses with colorful glass panes, intricate carvings and vintage designs on the exterior draw tourists to indulge in their rich history. Now under the protection of the Government of Rajasthan, the abandoned havelis stand tall in the alleys of Old Bikaner withstanding the weather of time and shining in full glory. It is an extravagant treat to eyes and heaven for photographers.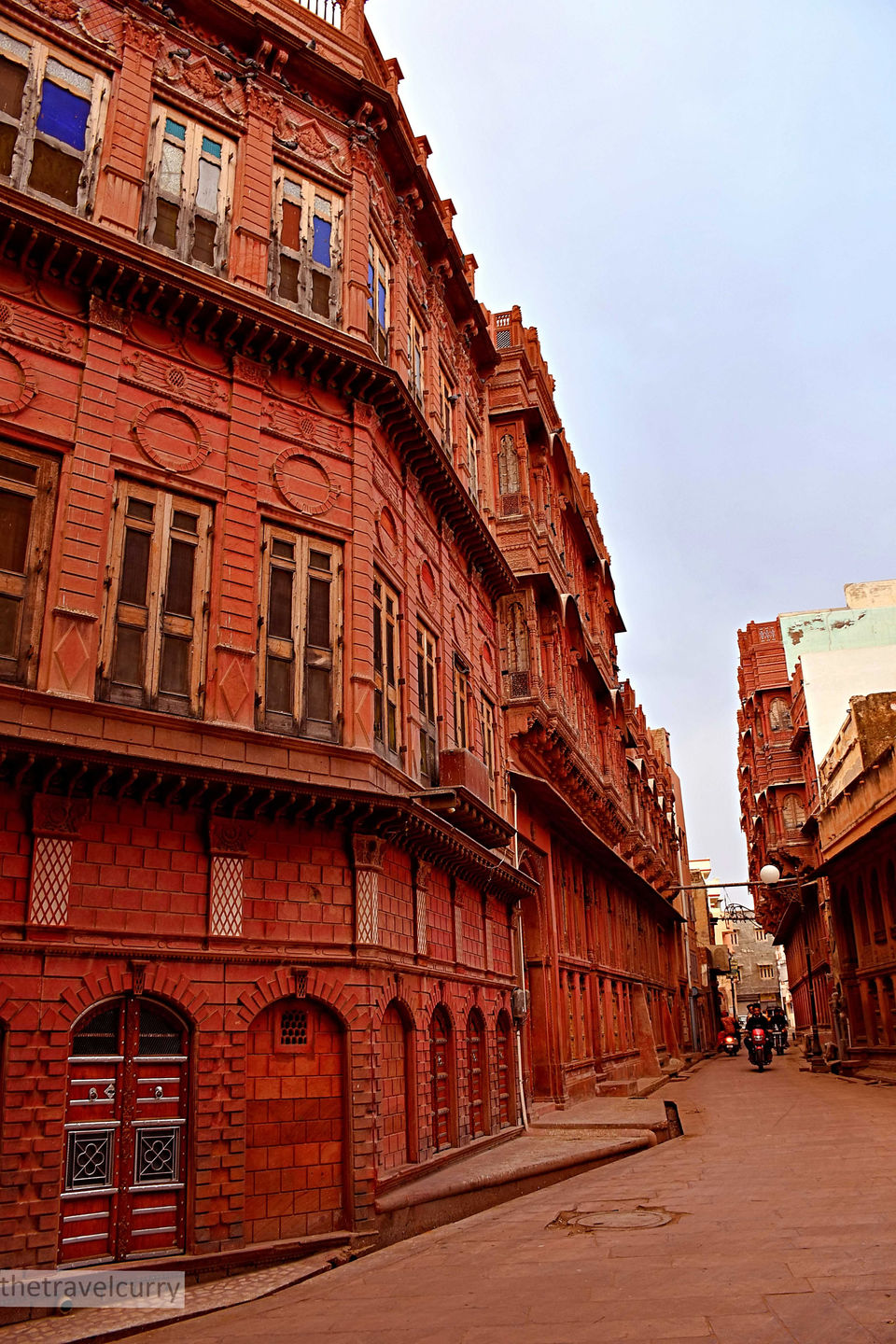 Where: Old part of Bikaner city, 2 km from Bikaner Railway Station
How to reach: One can easily reach the place via auto or taxi. If your hotel is close by in the old Bikaner city, you might was well walk.
Entry fee: None
3. Bikaji ki Tekri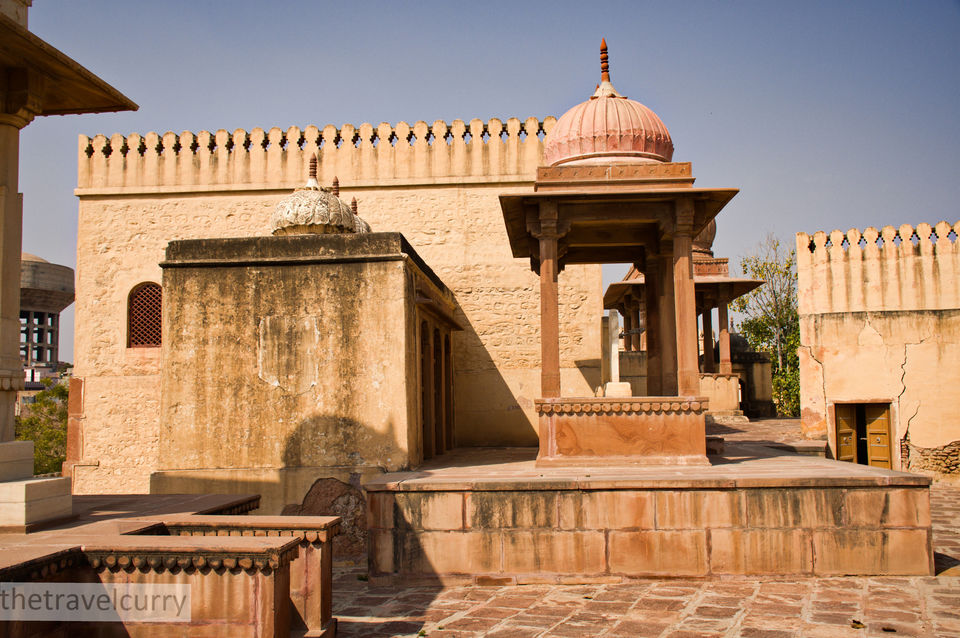 This is an ode to the founding fathers of the 500 year old city. This was the first humble fort he had built in the city. The outer wall with chhatris and a small temple inside the fort are among the few remnants of the structure. Lying in ruins, the place hardly has any visitors. However, the guard might apprise you of interesting stories related to Bikaji ki Tekri.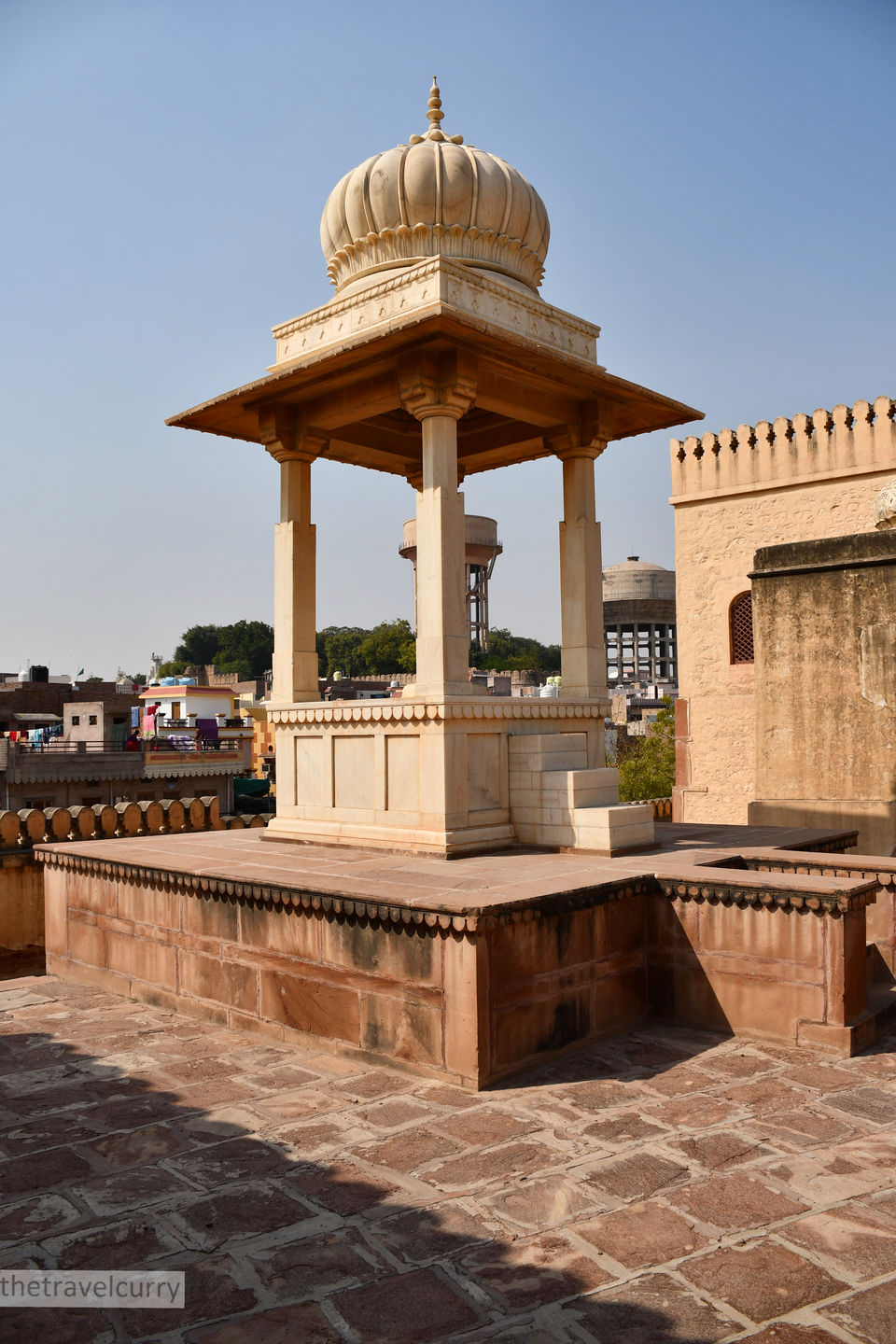 Where: Old Bikaner, 3kms from the main city
How to reach: Do not drive your car in the congested lanes. Hire an auto or walk.
Entry fee: None
4. Bhandasar Jain Temple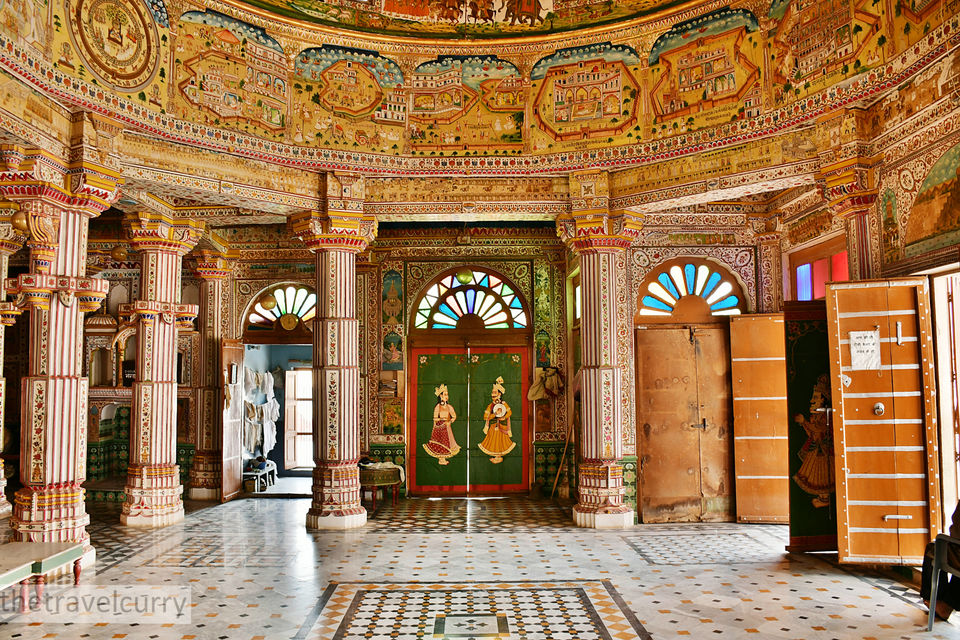 After seeing the splendid beauty of the Dilwara Jain temple in Mount Abu, we could not resist visiting this one in Bikaner. In the old part of the city, very close to Bikaji ki Tekri, Bhandsar Jain Temple is absolutely enchanting. Known for its ornamented mirror work, beautiful leaf paintings and frescoes , this 15th century temple is under the protection of Archaeological Survey of India. The best part is photography is allowed inside. You cannot miss this beautiful gem of Bikaner.
Entry fee: None
Where: Old Bikaner, walking distance from Bikaji ki Tekri
How to reach: It is foolish to take your car in the narrow lanes of old Bikaner. Hire an auto or rickshaw to reach here.
5. Karni Mata Temple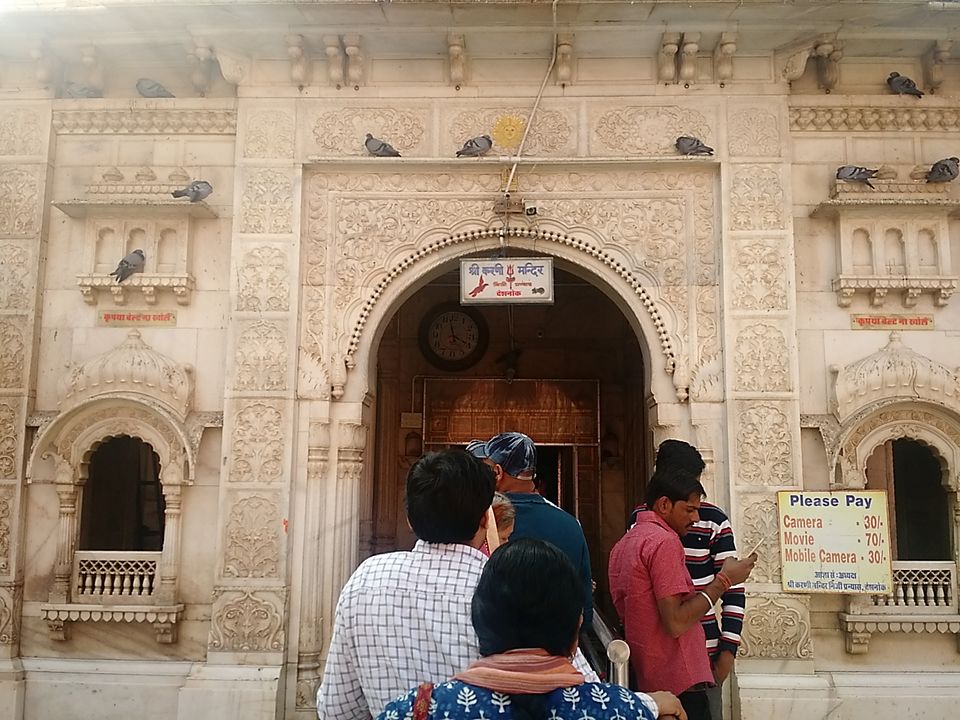 That's one adventure you can indulge in, and you need a brave heart for it. Dedicated to goddess Karni (an avataar of goddess Durga) this is also known as the rat temple. Home to thousands of rats, every corner, hole, wall or gate has several rodents running around. The strangest thing as the legends has it, that the residents of this place have never been affected by plague or any rat-borne disease. Leave these rodents undisturbed and they do not harm you. The temple attracts thousands of tourists everyday who come for this unique rat-experience.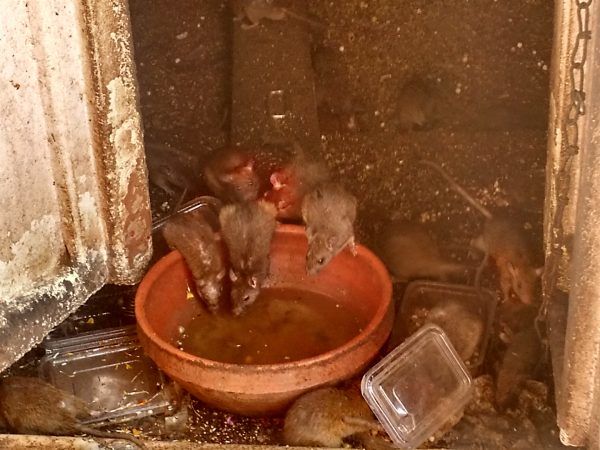 Where: 30 km from the main city
How to reach: Hop onto a local bus from Bikaner bus stand or highway. Taxis or autos do ply on the roads but their charges are extremely high. The best way to commute is to self drive on the highway.
Entry fee: None
6. National Research Center on Camels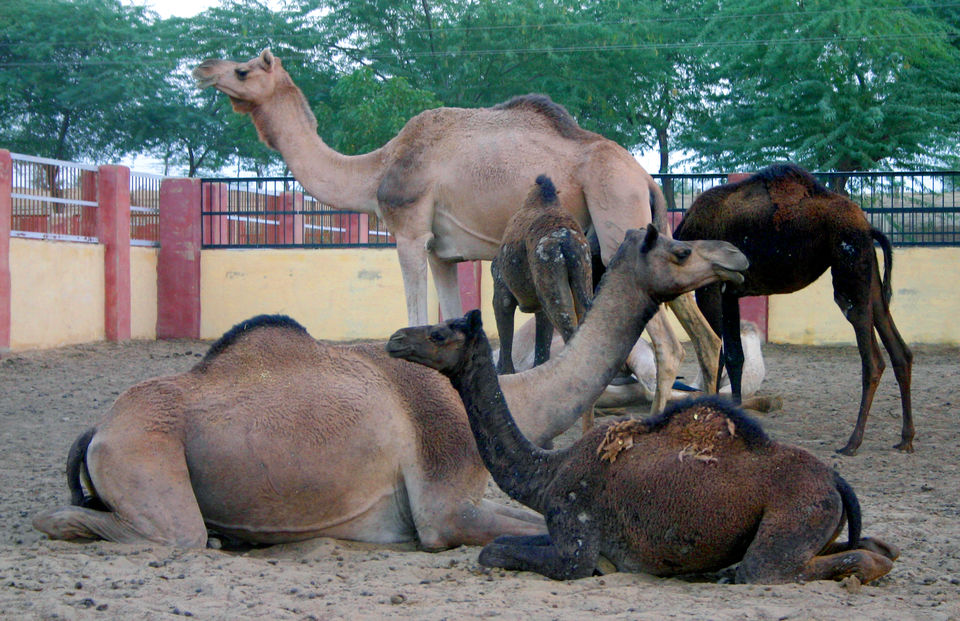 Established by Central Government under Indian Council of Agricultural Research, the National Research Center on Camels promotes research and development on camels. Tourists get to see different breeds and their behaviour. Camel riding, safari, photography and a camel museum draw lot of attention. Camel milk parlour is a special attraction as it vendors unique value added camel milk products like ice-cream, hot and cold beverages.
Where: Jodhpur Bypass, Bikaner, 8 km from the main city
How to reach: Better to drive rather rely on public transport.
Entry fee: Rs 20 for Indians, Rs 50 for foreigners
P.S- This trip of ours was in March 2019. It was a three city tour of Bikaner, Jaiselmer and Nagaur. If you need help in planning your itinerary or knowing more about the place, do drop us a line.