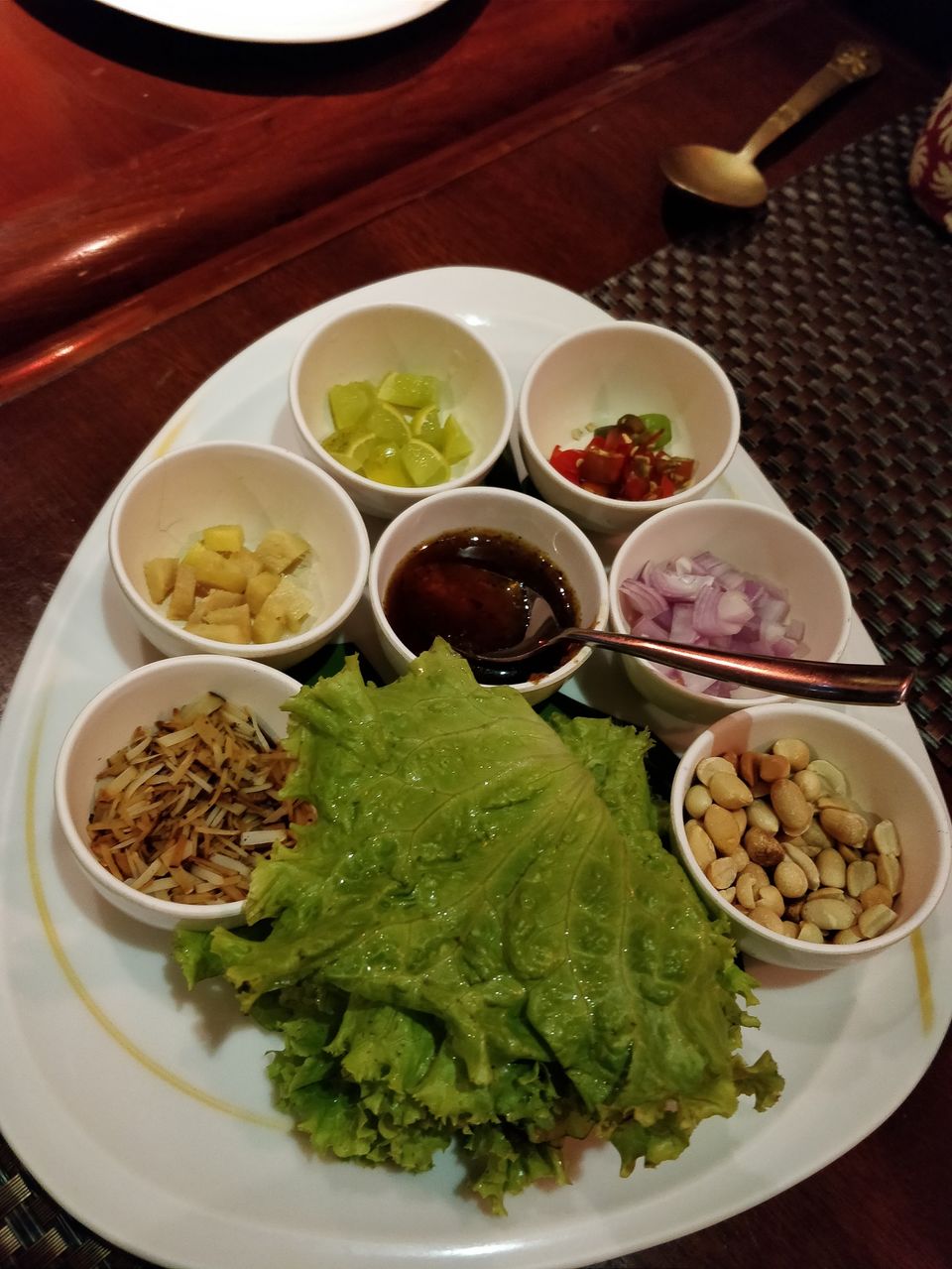 With so much walking and standing, we were tired, and returned to hotel. We relaxed and freshened up, and headed to our favorite Thai restaurant 'Benjarong'. It was here when we were introduced to Miang Kham, a traditional Thai snack. It is Betel or Lettuce leaves wrapped with coconut shavings, ginger, lemon, chilly, onion, peanuts and sauce. Essentially, the blend of these gives a fantastic flavor, and this snack is ideally shared with friends.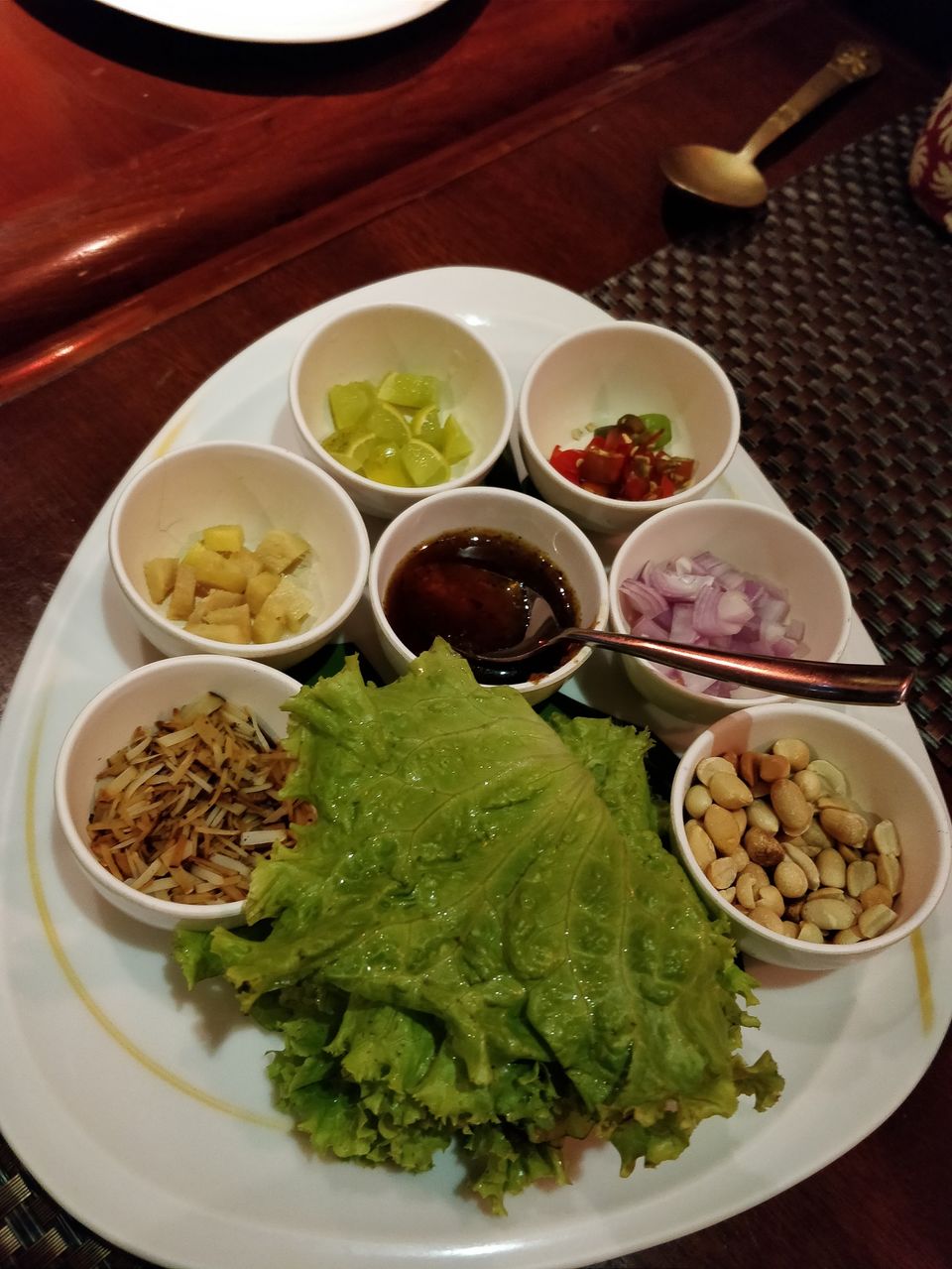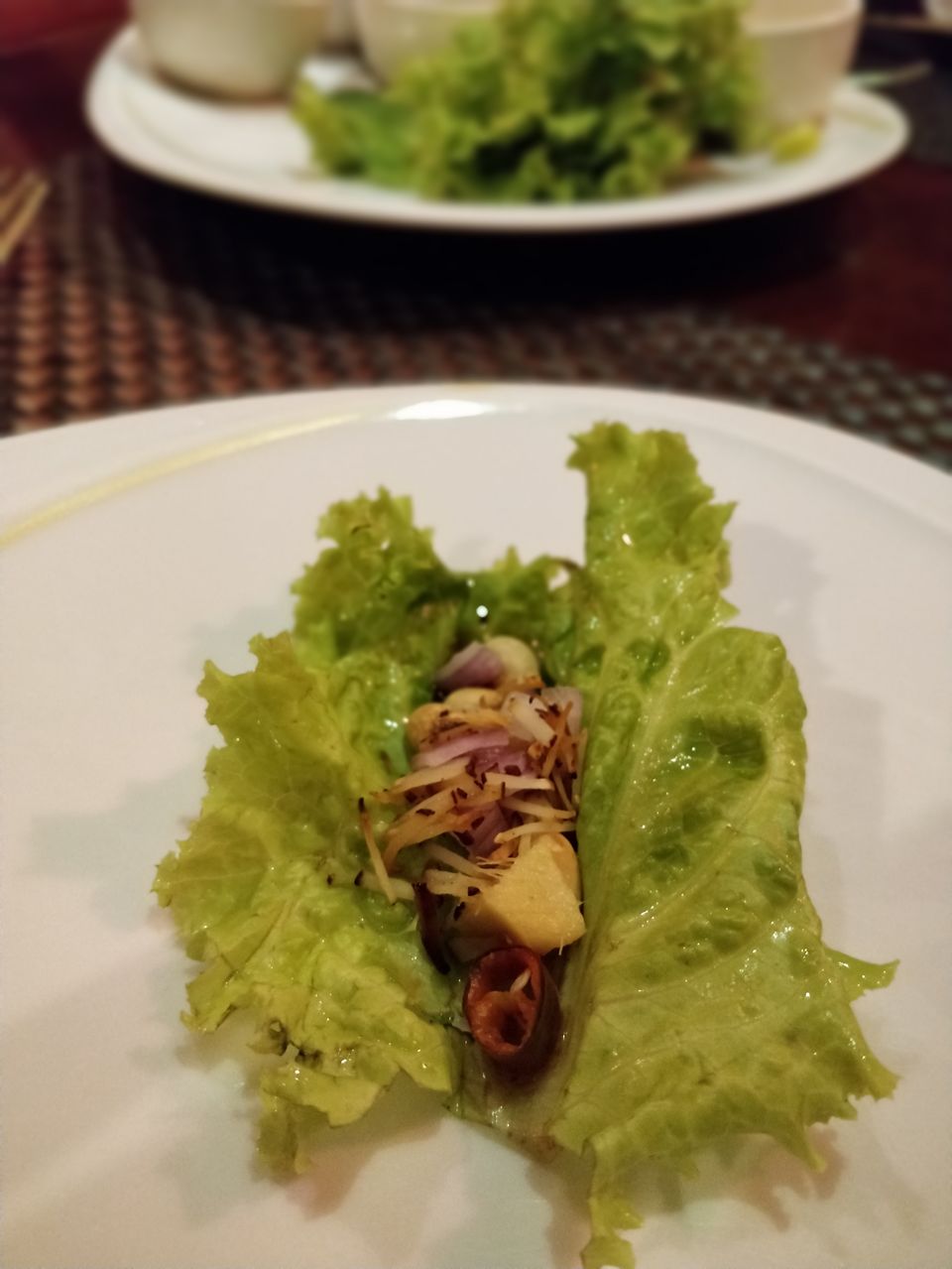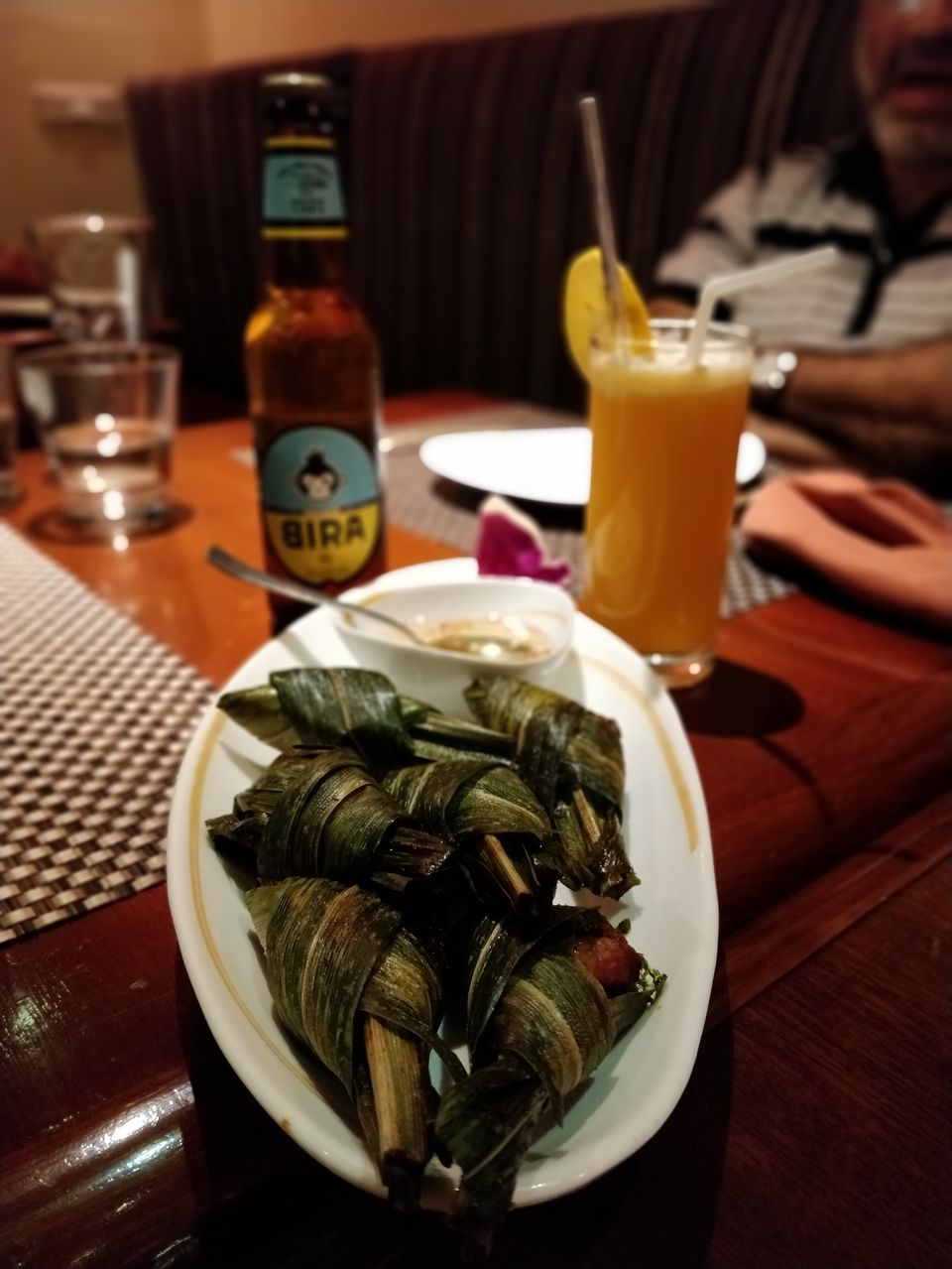 When I am new to the cuisine, I let the waiters suggest me their delicacies, so I save time on checking the menu. We were delighted with the succulent Pandan Leaf Chicken, something we couldn't have just one.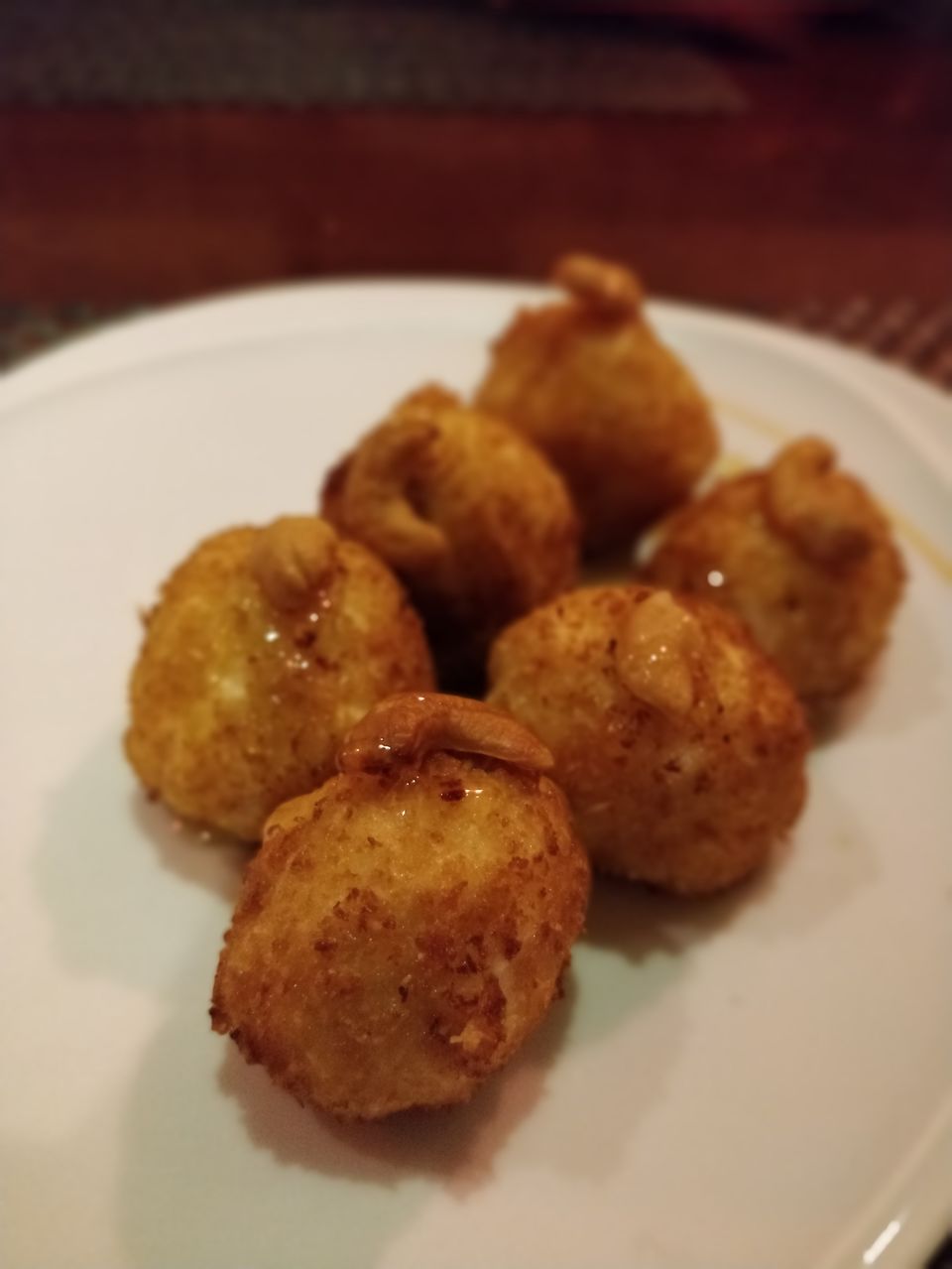 We also ordered Burnt Garlic fried rice and spring rolls and ended the affair with fried ice cream balls.