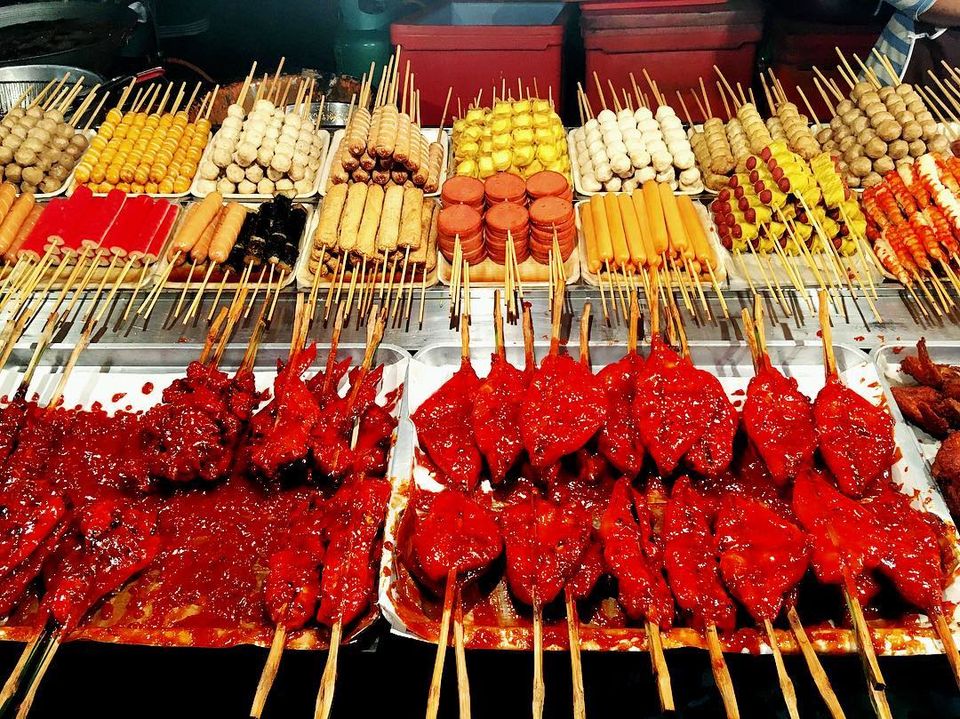 Right now, I am sitting at the Bangkok's Don Muang Airport waiting for my flight to Phuket & contemplating what to eat.
A food lover's paradise, I could think of nothing but food when started typing about this country.
Honestly, I don't know where to start. So lets go city-wise!
Reached late at night. Every place was closing down and I was hungry like hell. After hearing 'We Are Closing' almost 5-6 times, one kind lady decided to give me some food. Though I could hardly make her understand what I wanted to eat, but she got the point that I was hungry.
She quickly made some home style egg noodles soup with fish dumplings and veggies with a mix of different sauces.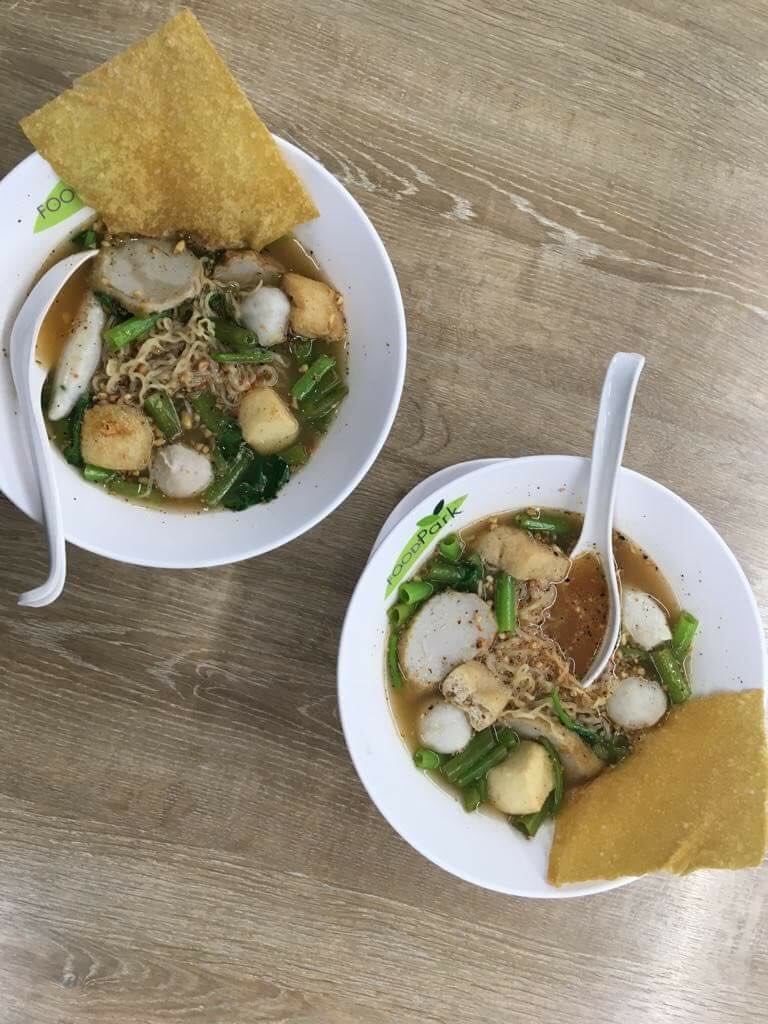 It was one of the best thing I have had for a long time.
While taking a leisure walk along the Ratchada streets, I found hoards of street vendors selling fried Quail eggs, Chicken drumsticks, deep fried shrimps, crab claws, prawns and many other things that was difficult for me to understand.
What grabbed my attention was a teenage girl who was selling some real Thai snacks, that includes grasshoppers, bamboo worms & different variety of insects. I could not stop myself from trying and trust me its worth trying.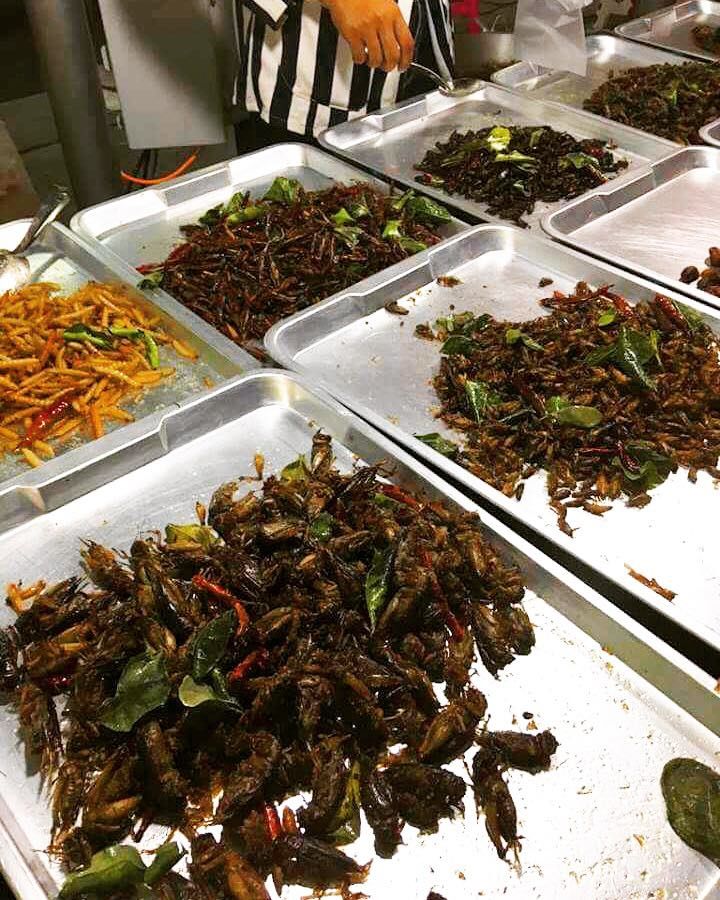 P.s. - Everything starts to close down (specially the eating joints) after 9:30/ 10.
Woke up to a nice Bangkok weather. Rushed to the hotel restaurant. They had pre breakfast sets (around 10) & I wanted to try all of them. They not only looked good on the menu, but they tasted damn good too.
Ordered a plate of fried noodles with chicken and veggies along with a plate of fruits and coffee. A good dish to start a good day.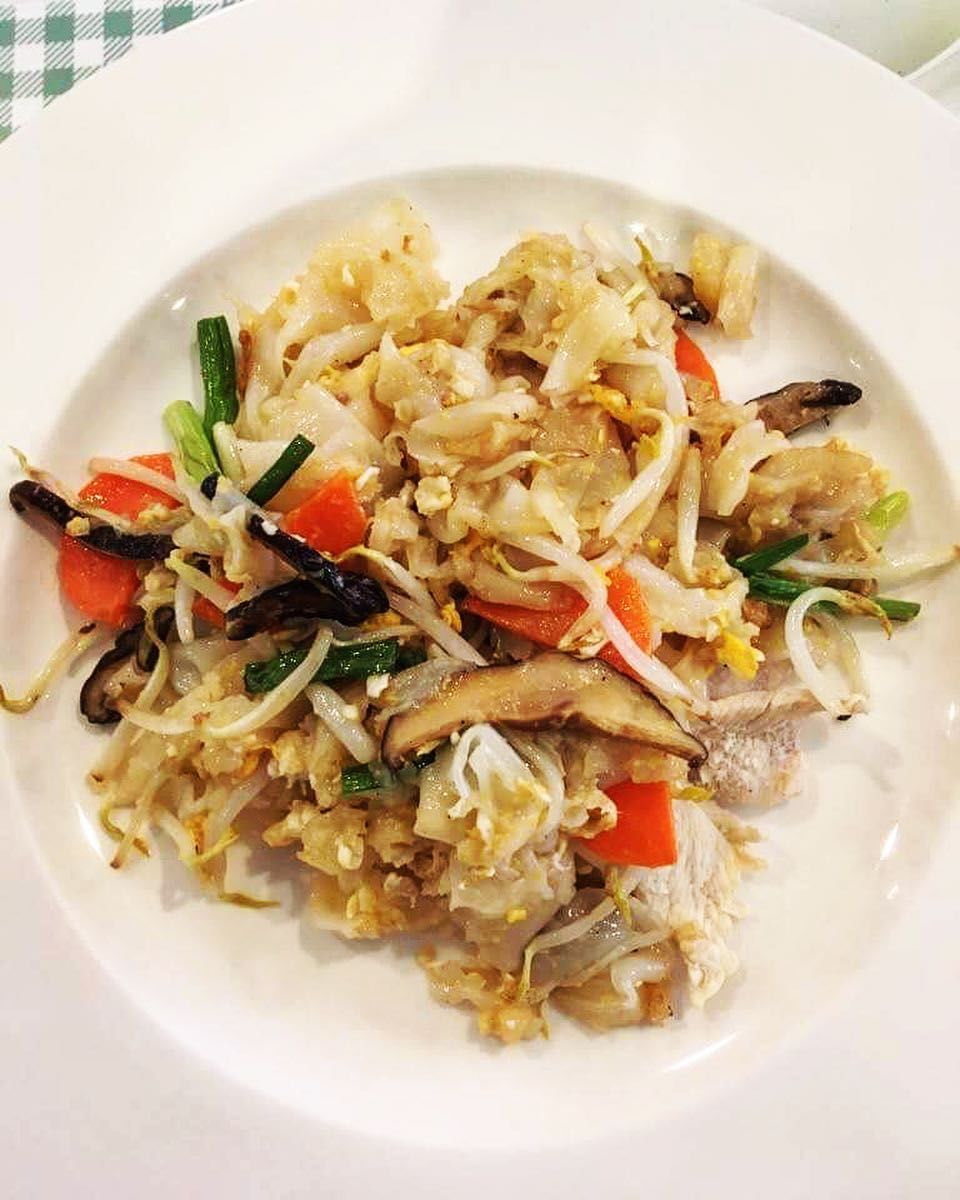 After I went out to roam the city, doing touristy things, visiting the famous landmarks and it was time for lunch. Bangkok is full of streets that serves you amazing food. If you happen to visit the Grand Palace, there are many street food options around that area which serves amazing local Thai food.
I walked around the area figuring out where and what to eat.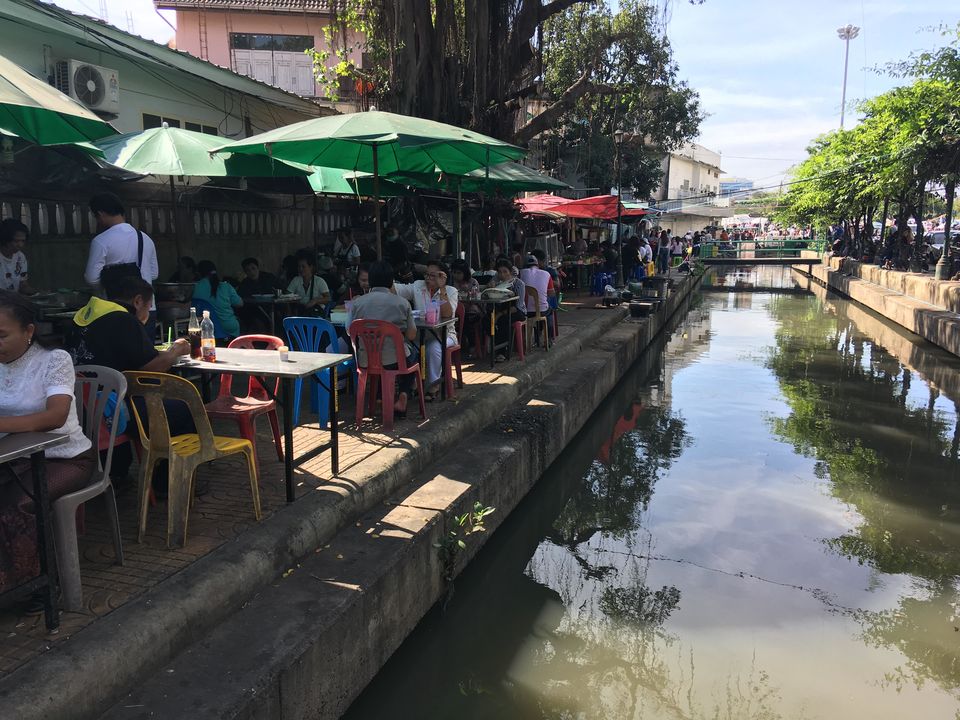 Since I was late again, many a places were closing down. Finally saw an open restaurant with a lady trying to tell us something. I think maybe she was inviting us for lunch...
After I saw the options available there, I knew that this is the place where I want to eat. I picked rice with fried fish, sautéed vegetables, fish pickle & a ginger lemon tea.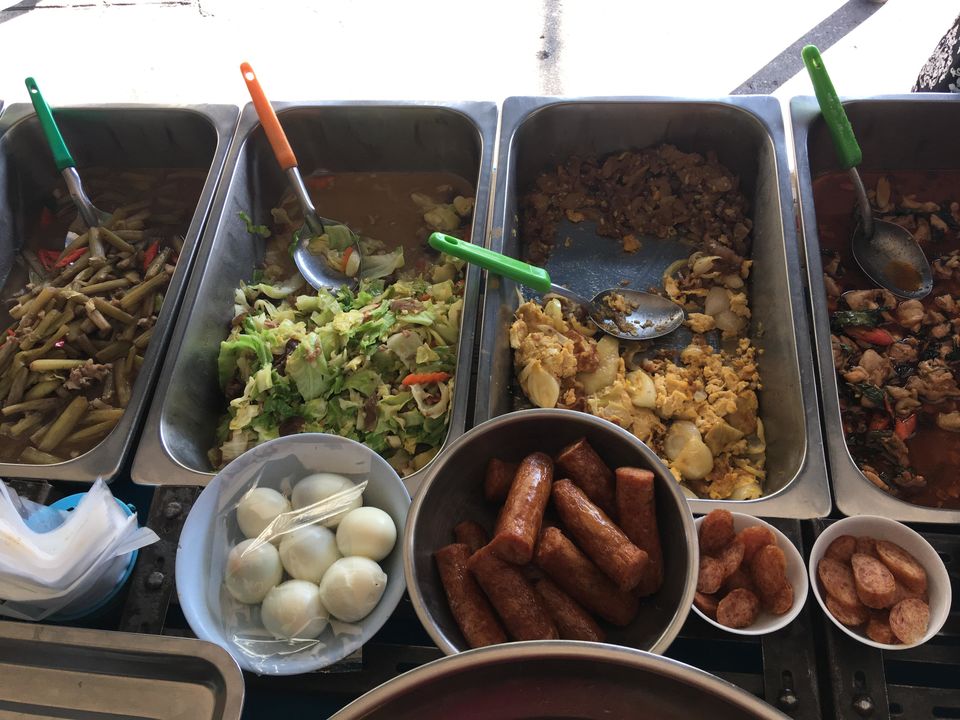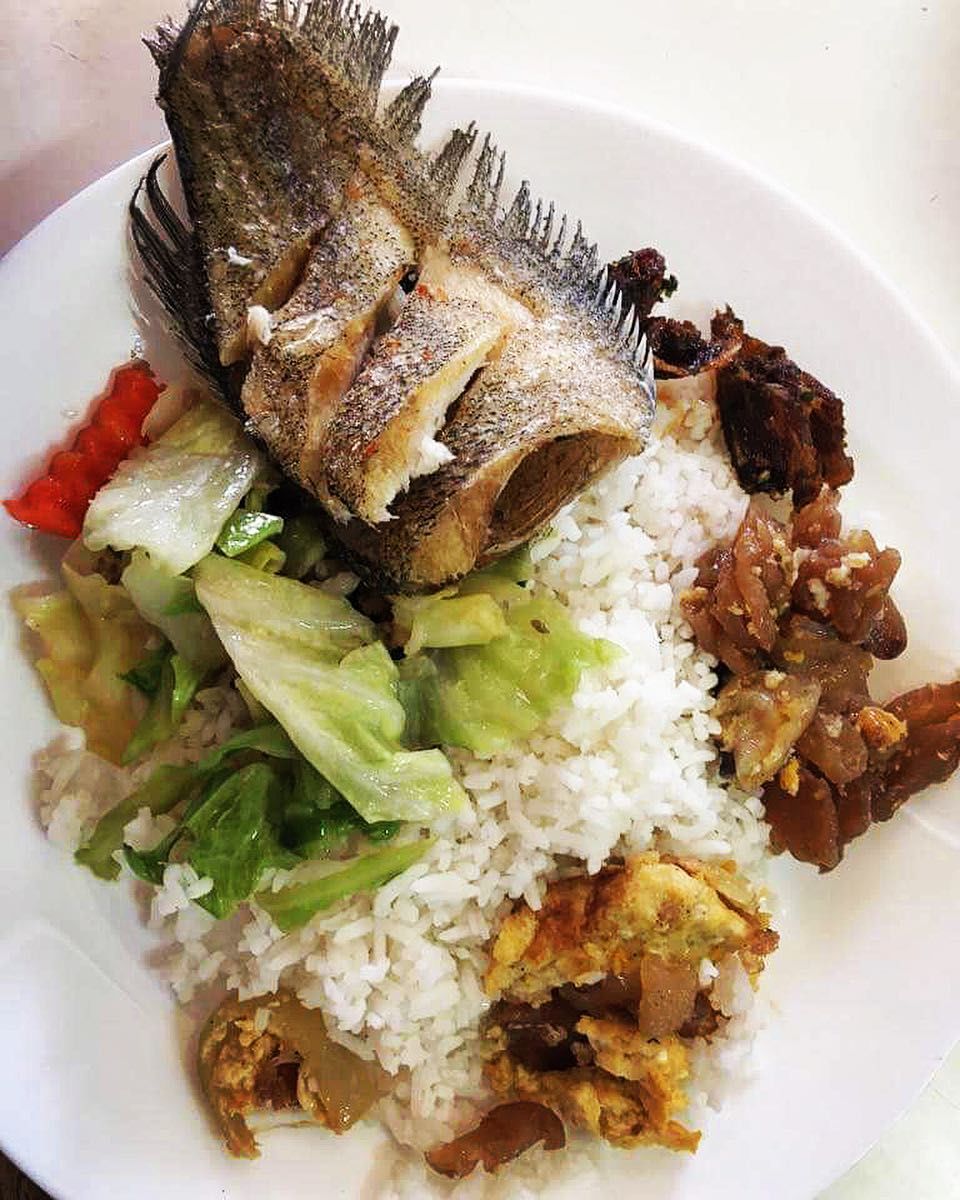 After doing the usual touristy staff, I headed for Chinatown. Heard its the perfect place for food, shopping and nightlife. The moment you step into these lanes, all you see are people and more people and lot of food. This lane can solve the problem of world hunger all by itself & I am not joking.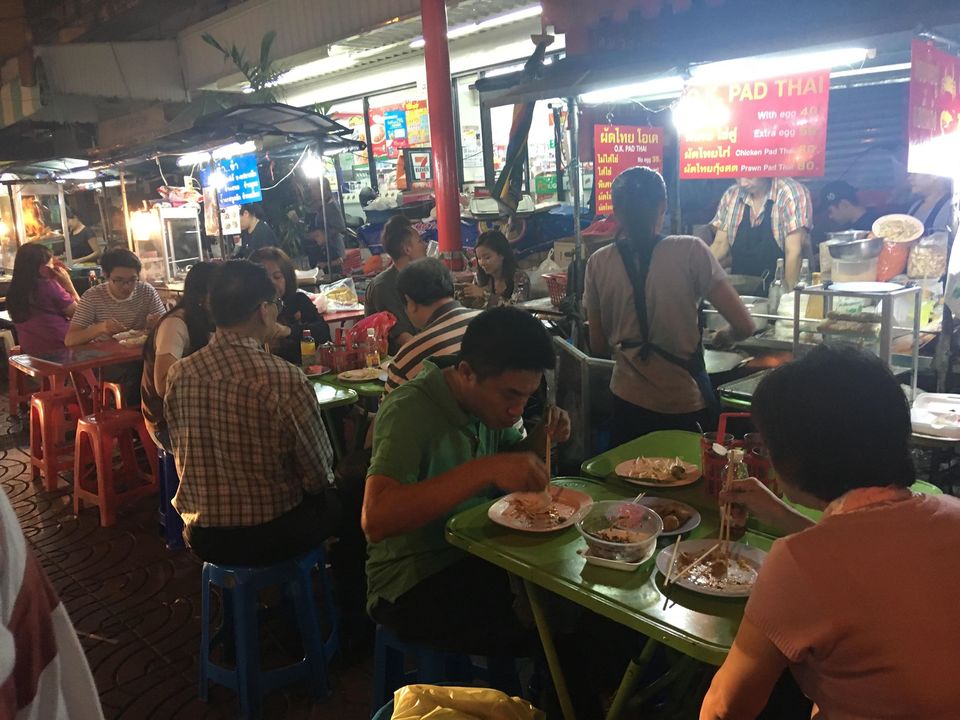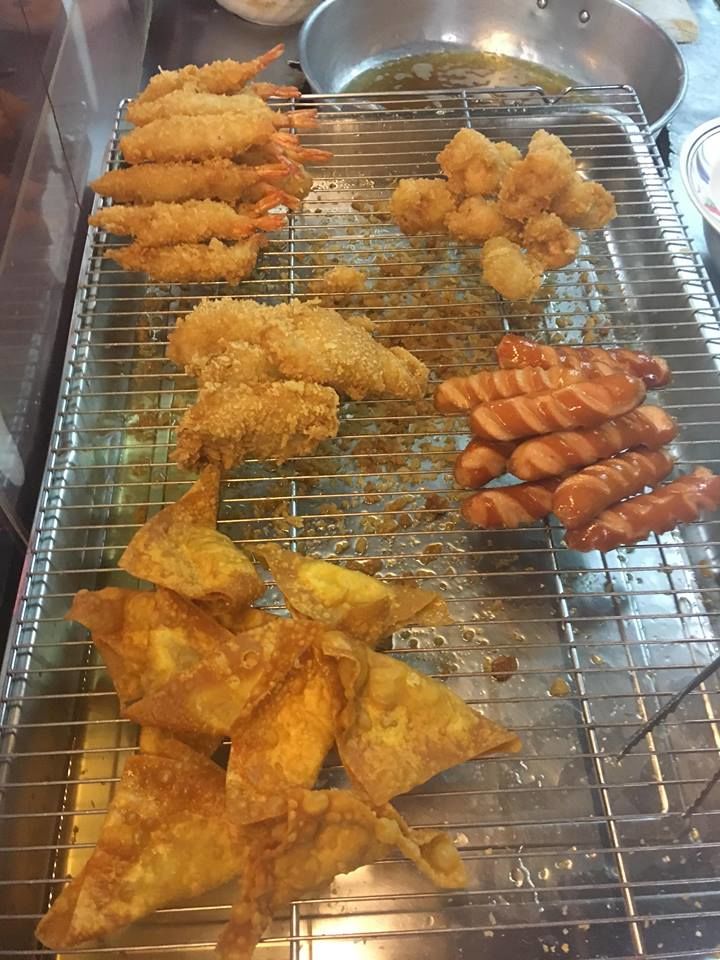 After tasting bits & pieces from every possible stall, I decided to go for a proper meal. I read a lot about this place in Chinatown called 'Chinatown Scala Original' & this is what I ate...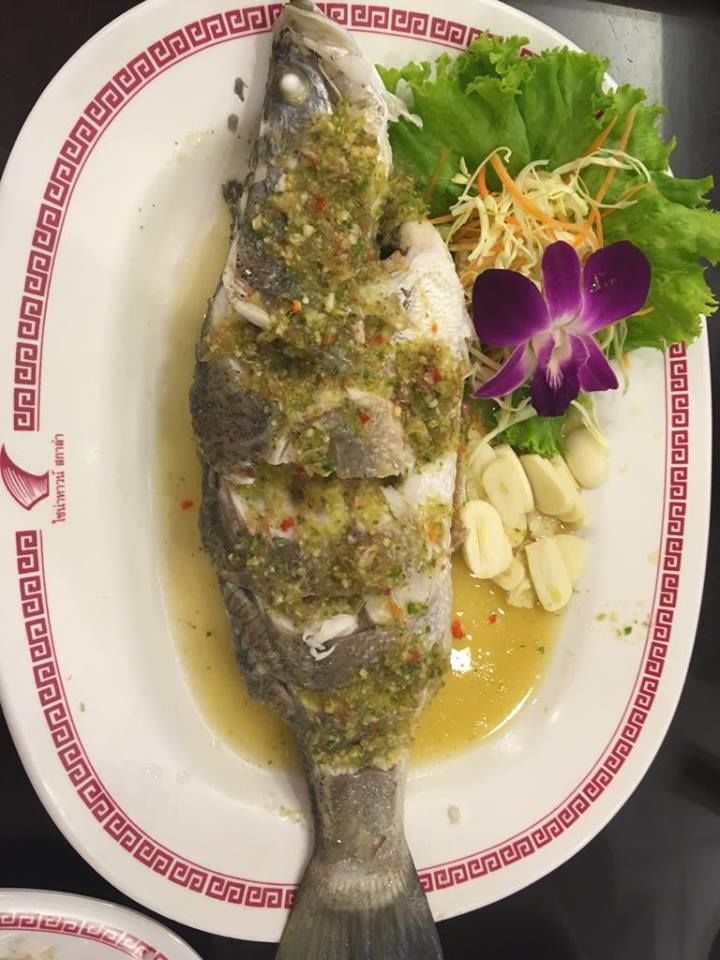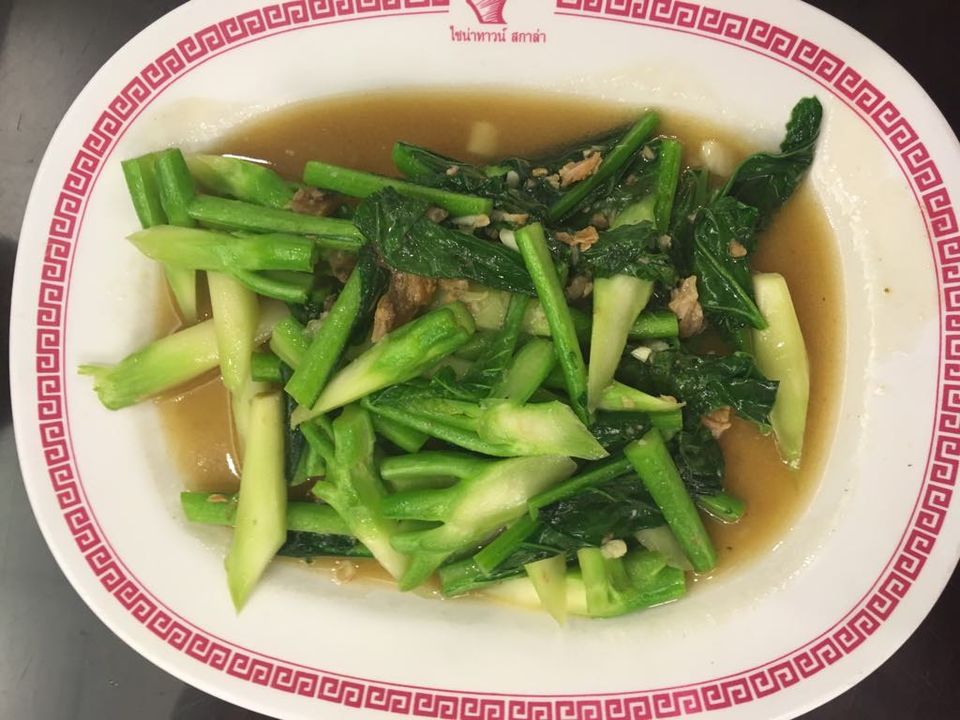 After eating a lot of Seafood, I decided to give my stomach some rest and so the next day I opted for a simple American breakfast.
Went out again in the search of something new & exciting & I landed in this heaven.
After feasting, time for lunch...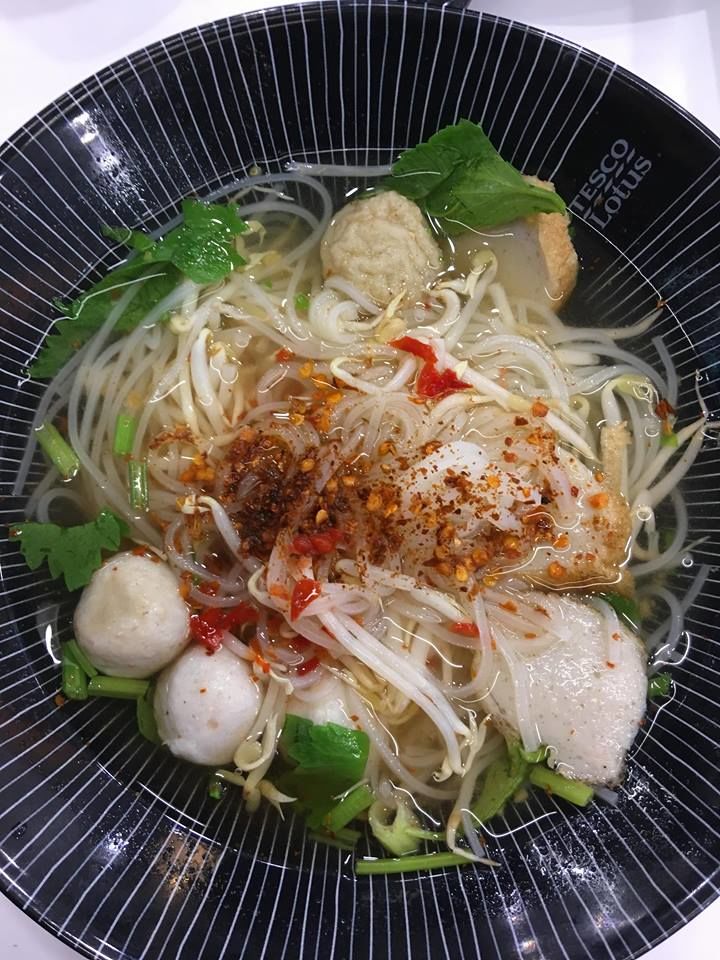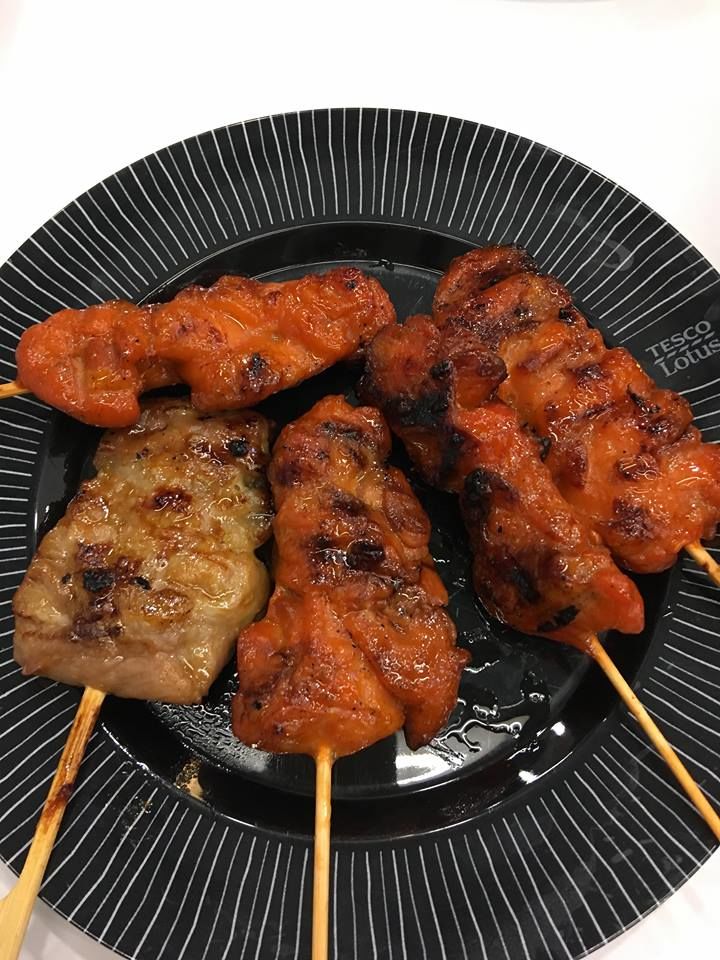 After lunch, I took off to Phuket. The flight was delayed & we reached past midnight. Much to my surprise a couple of good restaurants were open and they warmly welcomed us for a good meal.
Phuket is a small town with a lot of eating options. After eating Thai for almost 3 days for all the 3 meals of the day, I decided to go for Japanese.
After exploring Phuket for 2 days, I headed for Krabi. Can't believe my luck, but Krabi was celebrating some kind of street food festival. I think I will let pictures take this ahead...