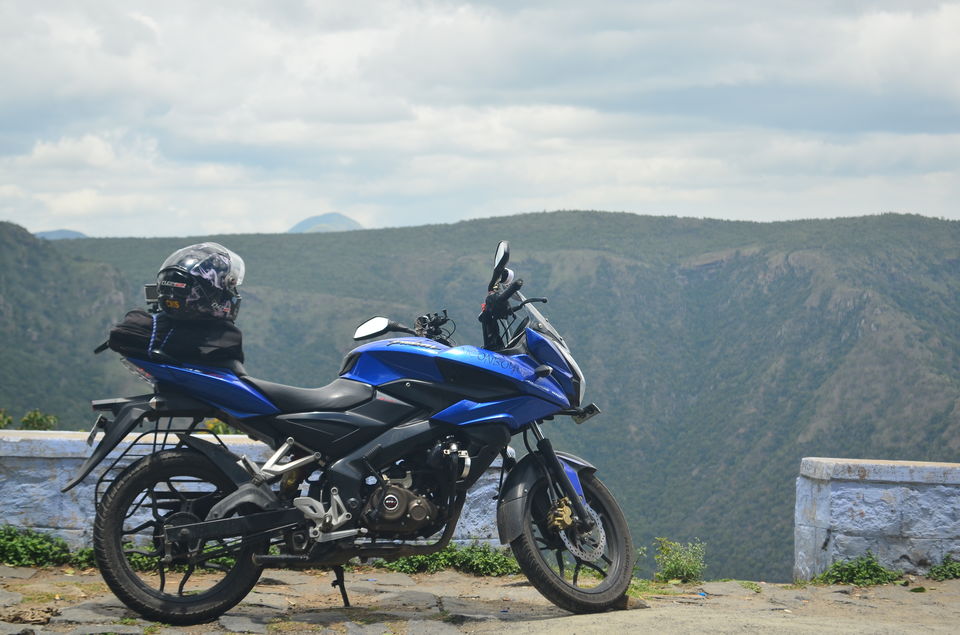 Travel is always a bliss, for all the stress can be busted. You tend to feel free. The plan was to basically roam somewhere nearby as I am currently working in Bangalore, and not much do we get off's. so I left Friday night to my brothers place in Chamrajnagar. It is a small town situated near B.R.Hills, a place not much known. I started at 9:30 pm to avoid the traffic and reached there by 1:30 am, covered mere 200km approx. The roads were clean, with some broken patch ofcourse, but not much of a trouble. after reaching there I called it a night.
"The actual trip begins"
Day 1: The next day was full of plans! Ooty was very near! But I am a guy who like less crowd and peace of mind. My plan was to just ride and feel the roads. So I headed further south to Mettupalayam via Dhimbham ghat and then towards Kotagiri. Hilly roads start from about 6 km form Mettupalayam and then, magic happens! You get to feel the chill in the air. After all that tremendous amount of work, you feel alive again. Many parts of the road were animal crossing zone, so be careful. You dont want a elephant running at you. :P While heading towards mettupalayam, I stopped for a break, because the views were outstanding! Look for yourself...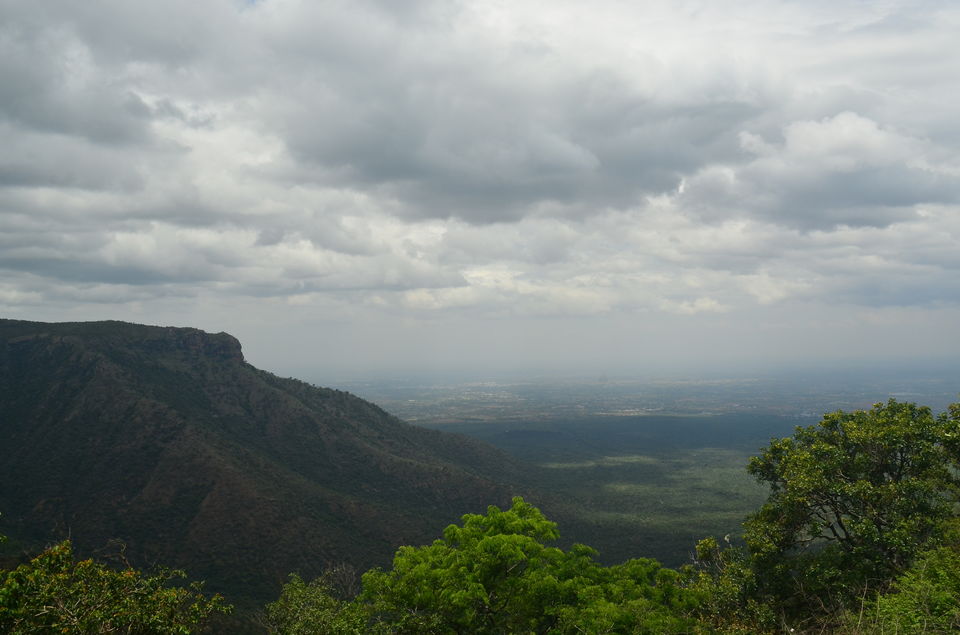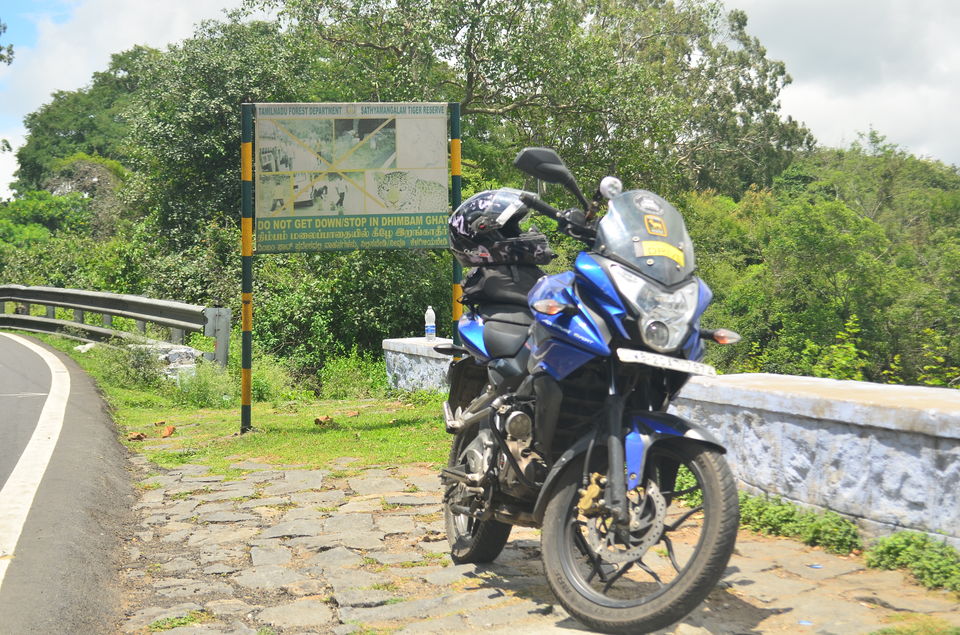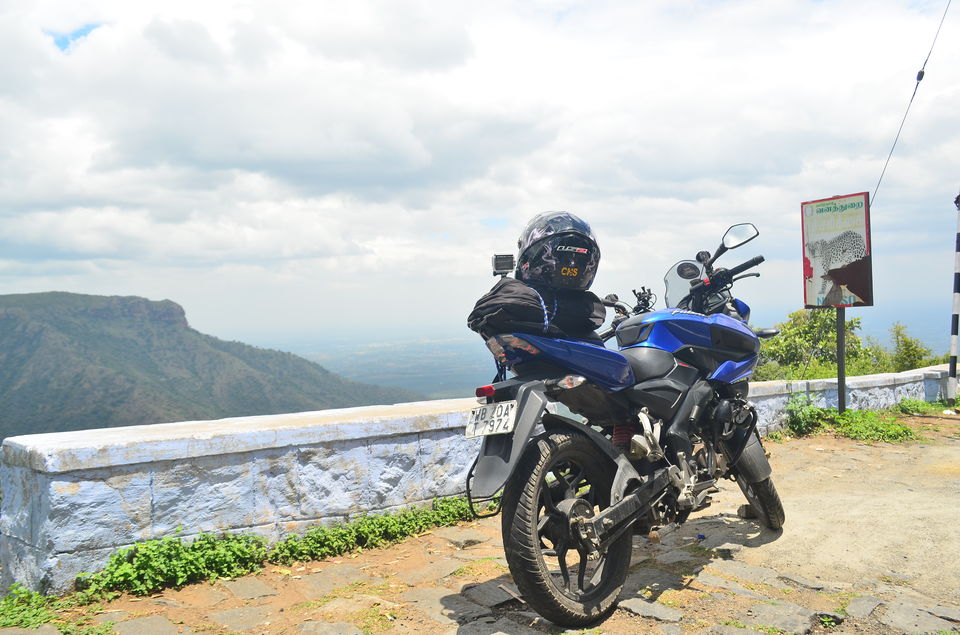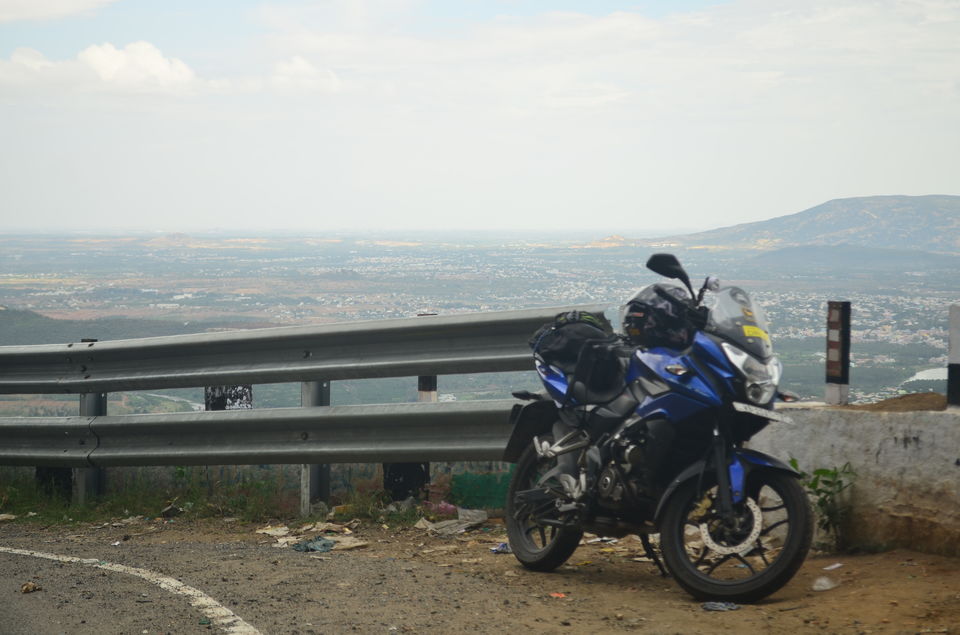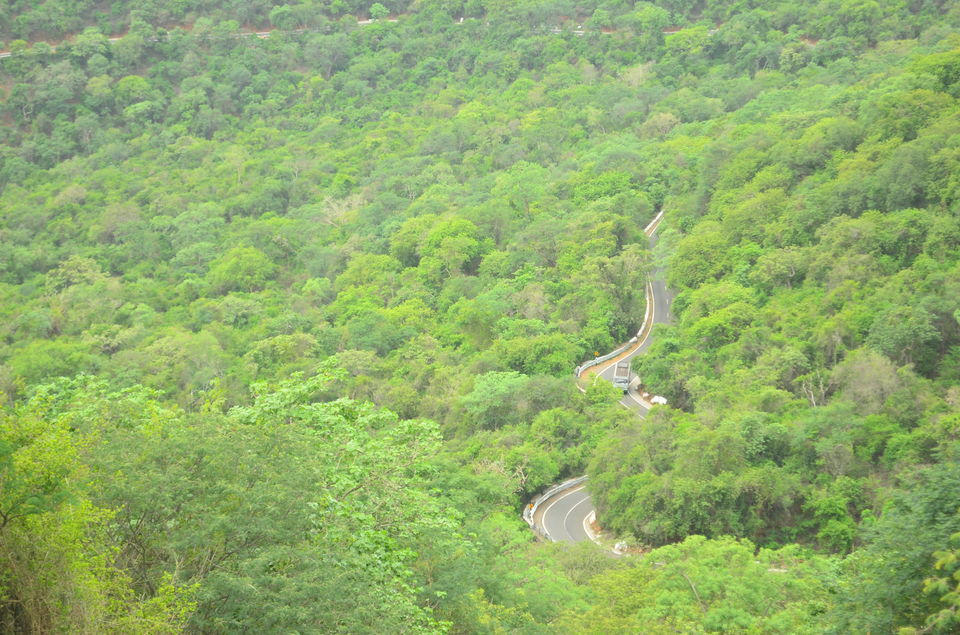 Stopping for a few minutes, I decided to move on. The curvy roads were pretty amazing! taking every corner was a bliss. with lush green all around, I kept riding and enjoying the beauty around me. At a certain point I saw a few school kids standing, waiting for their bus, they kept staring and some waved at me. Felt really overwhelming. At 1793 mtr above sea level Kotagiri is a nice place to be. Not so crowded, but a lot of attraction around, the most famous being Catherine Falls, Dolphine's nose, Nehru Park, Lamb's rock, Bison park, Ralliah Dam etc. Kotagiri also poses a few offroad trails too, you know, if you want. You Just got to find them!
It was 4 kms to Ooty, I stopped at a roadside shop for a cup of tea. But I couldn't believe what I actually found out there. The sky was getting cloudy, and the tea plantation around was adding to the beauty of it. While I was sipping the cup of tea with a smoke, I happened to see a staircase going up behind he building, on inquiring, I found out it was the way to their own Tea estate. Gosh, I had to go! The entry fee was only 10 bucks, and after I finished my drink, fully re-energized, I took the stairs. Guess what I found?! Again, see for your self!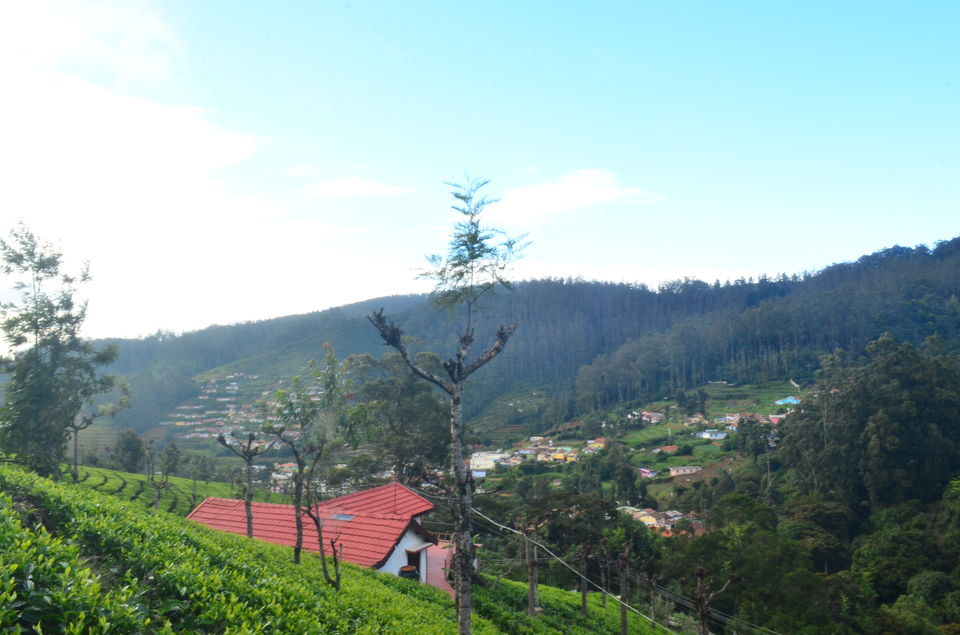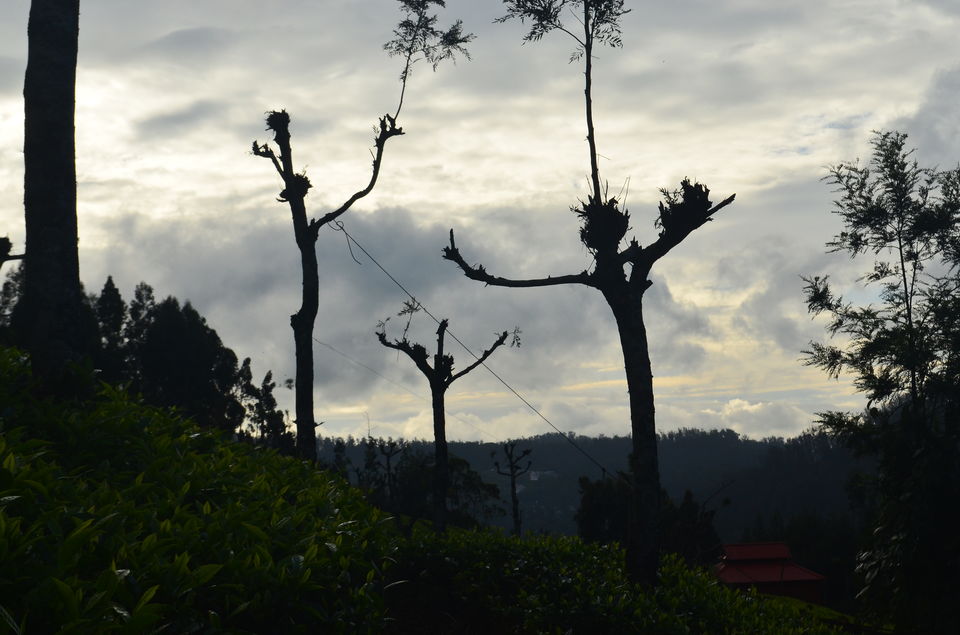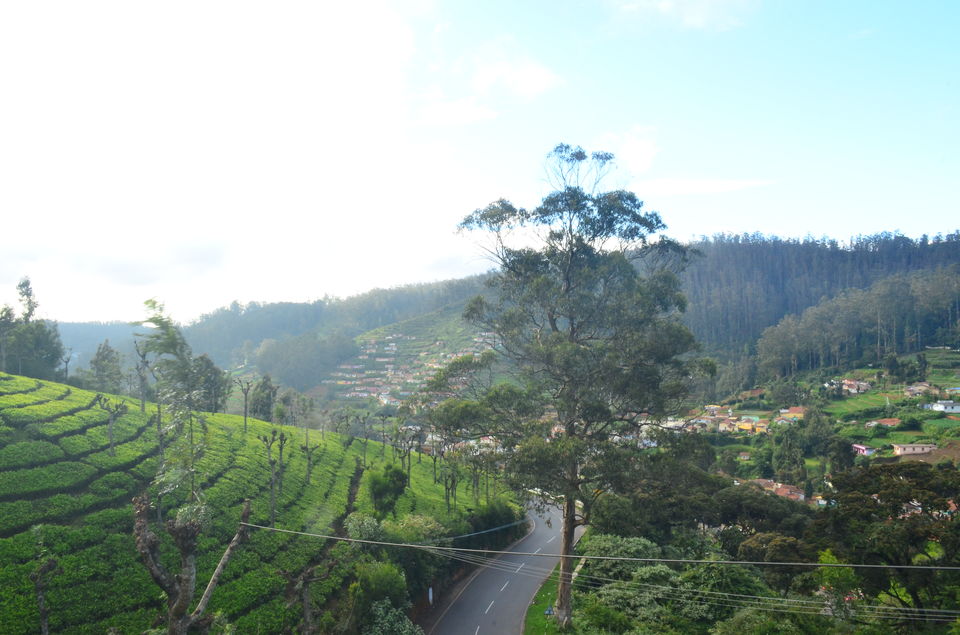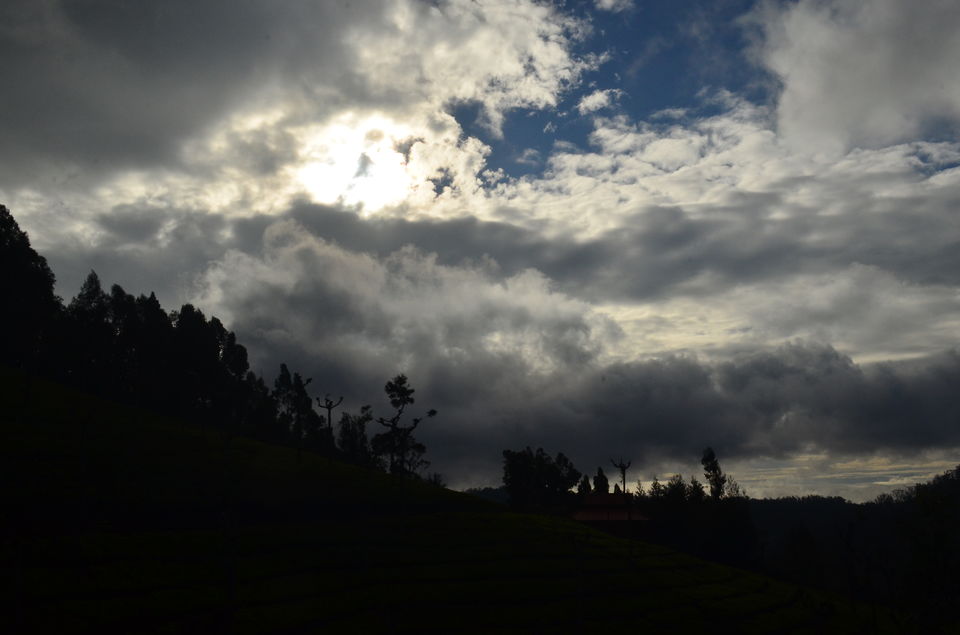 "HIGH HILLS TEA" was the shop. They also retail variety of tea, coffee, chocolates, spices, and goodies too. Grab them when you go!
After crossing Ooty, I had 2 route I could take, the long one via Gudalur to Theppakadu to Gundulpette, which was, again, a highway. Another, just after crossing Ooty, take a turn to Mysore-Ooty road which went through the Jungle,As I had less time, I decided to hit the Jungle with the knowledge that I have to cross two Forest Reserve in two different state, namely Mudumalai national park in Tamil Nadu and Bandipur national Park in Karnataka. This route was almost 40Kms shorter than the other option I had. So I rolled on! Everywhere a board was to be found informing it was a active wild life zone! DO NOT STOP!
Almost 20 km after I took the turn through the forest, I saw aboard saying "WILD HAVEN RESORT" in the middle of nowhere. I decided to find out. Heading inside, I found a property which was located in the Jungle. Having encountered a huge herd of deer en route this place, I could imagine what would it be like spending a night, where wild animals actually roamed around in the place. The place was a bit costly, around 3500 a night, but totally worth it. imagine sitting in front of a campfire with a beer, and all you can here was the wind, the animals, the insects! Hills were over and I was in the plains. But from there I could see the Hills being lit up. I stood amazed!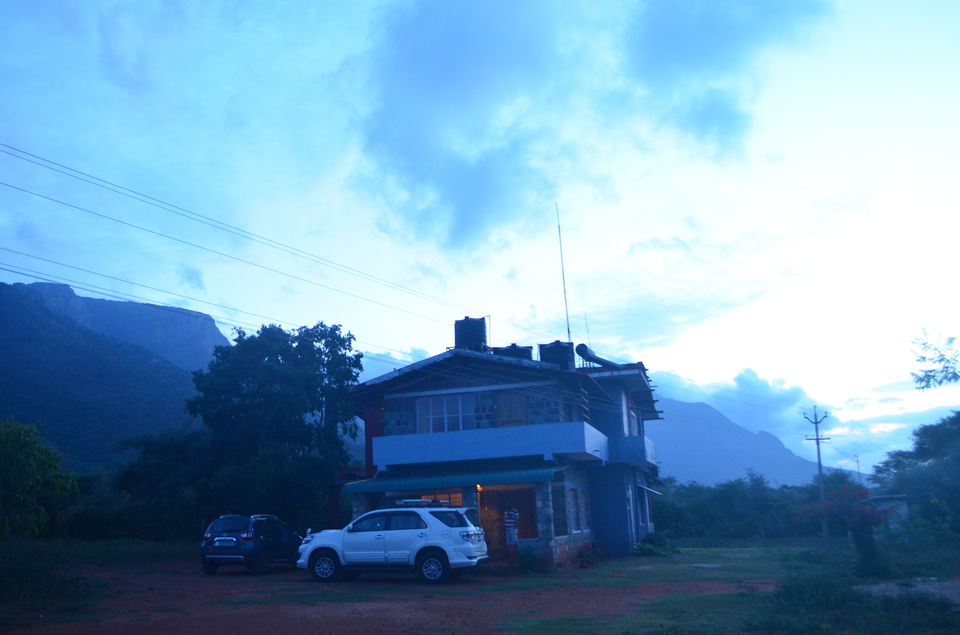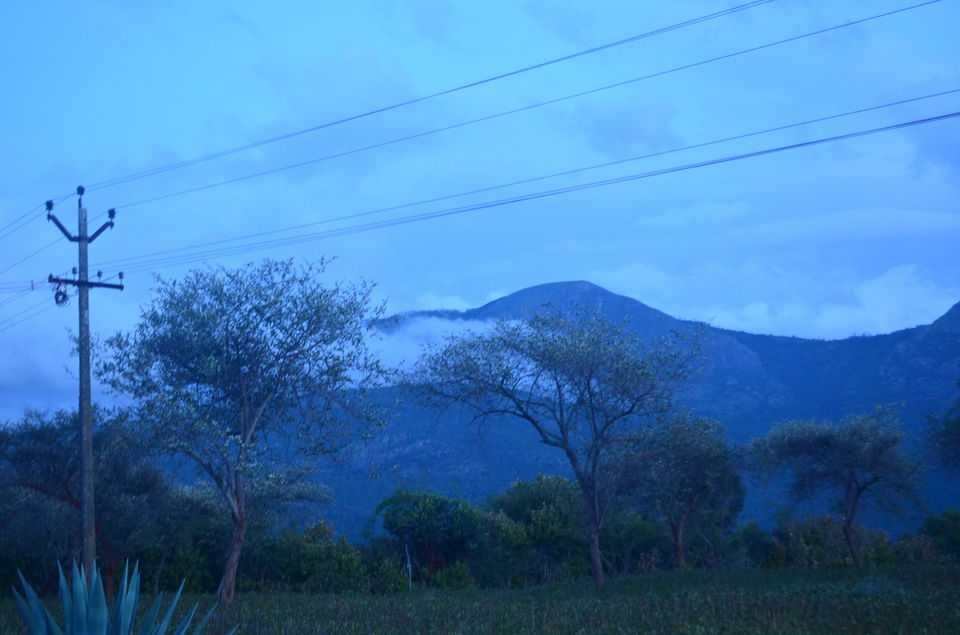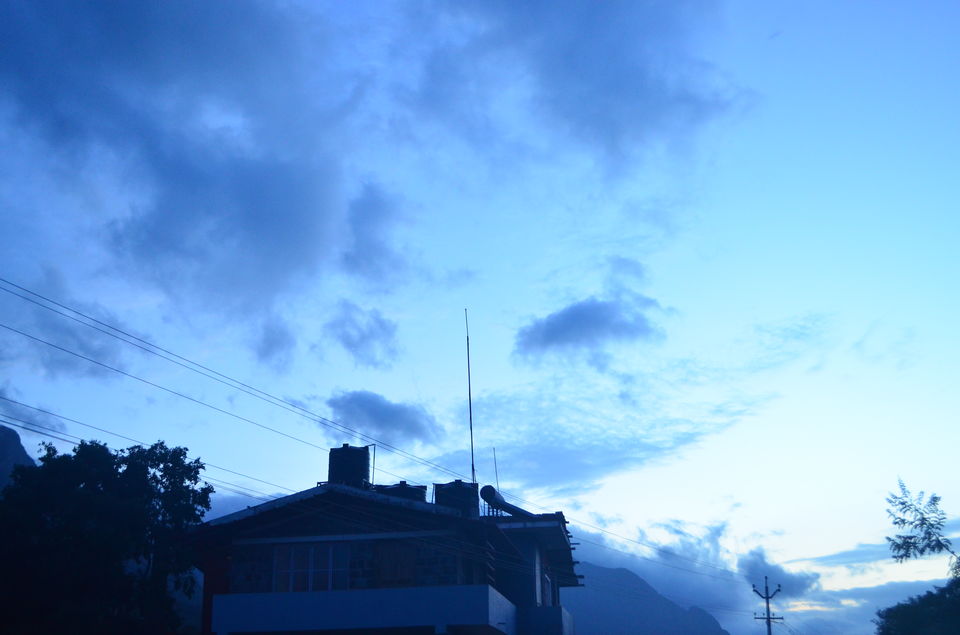 A guy there notified me that the Bandipur National park had a check-post and because of active wildlife activity, they do not allow any vehicle to cross after 9 pm, and it was 7:30 pm there. Yes, I did spent nearly an hour there just capturing the beauty! I had nearly 10 kms to cover before I enter the forest, and another 12 km after that. These distances sounds very puny, until you are all alone, its dark, and you know there could be a big cat sitting behind the bush, or a bison staring at you. I did as fast as I could, thanks to my aux lights in my bike, which made my visibility awesome. I didn't stop anywhere till I reached my brother's place in chamrajnagar at 9 pm. With a little drink, I called it a night.
"The last leg"
Day 2: I had to return. My vacation was almost to an end. But before I headed towards Bangalore, I and my brother decided to visit the B.R.Hills which was very near. So off we went. It started with a glimpse of the hill at a far, and slowly it came nearer. Now this place is again a forest reserve, and we had to cross a check-post stating where we were heading and the reason to do so. There is a temple in the top, that the locals visit, and so we said were visiting. but we had different plans! As we entered the forest, everything turned green again, the air was cleaner, and lots of ant colony around. In a few kilometers we started the up climb. There is a small lake which is a popular picnic spot for the locals. We could see faces there. And chameleon too.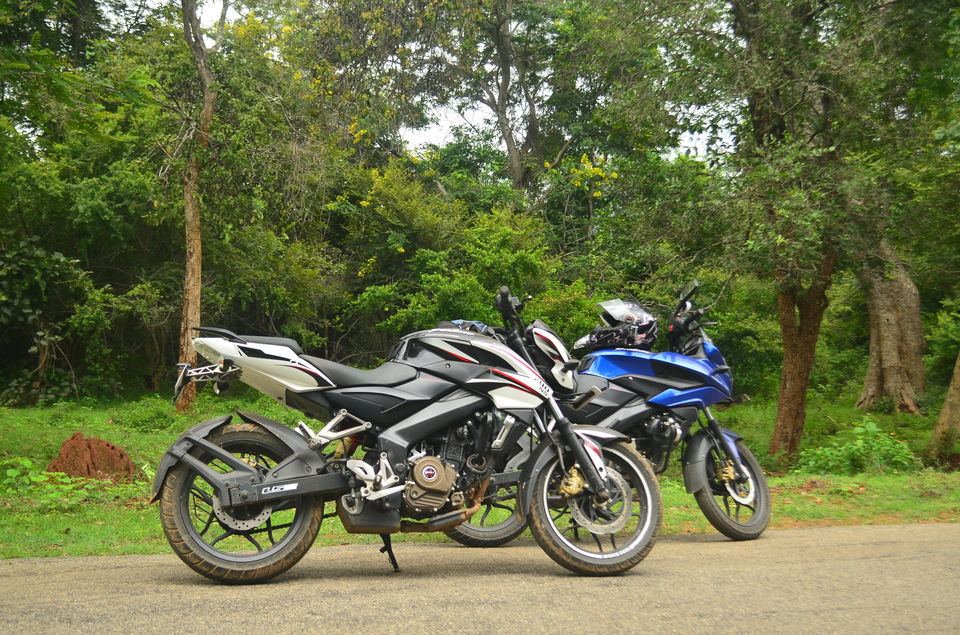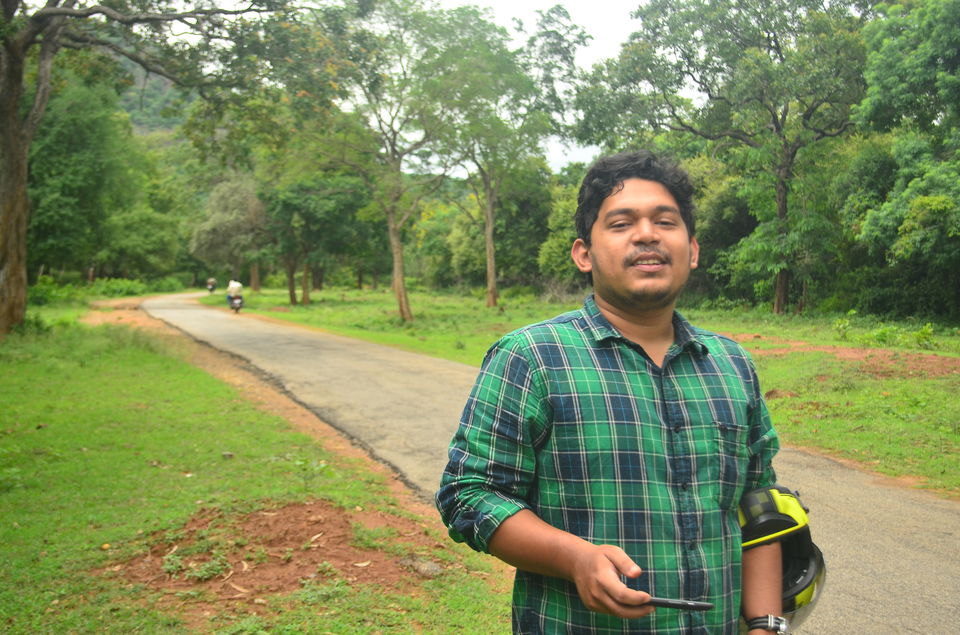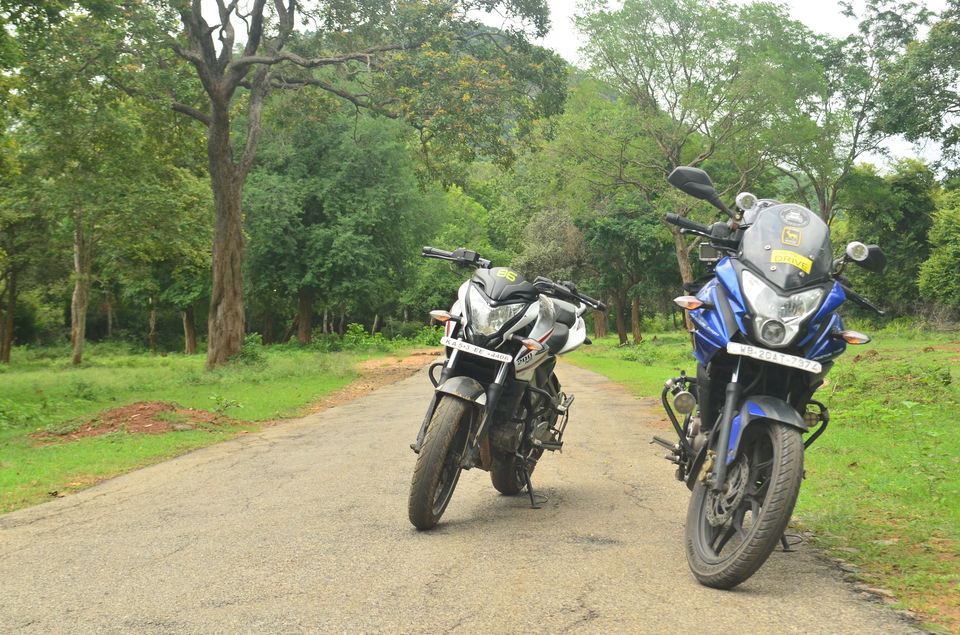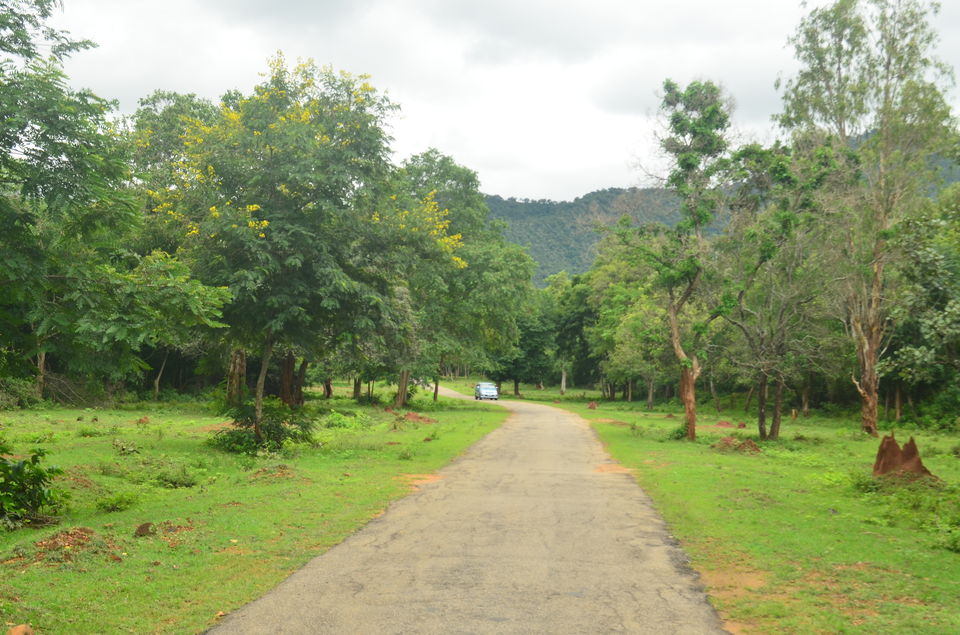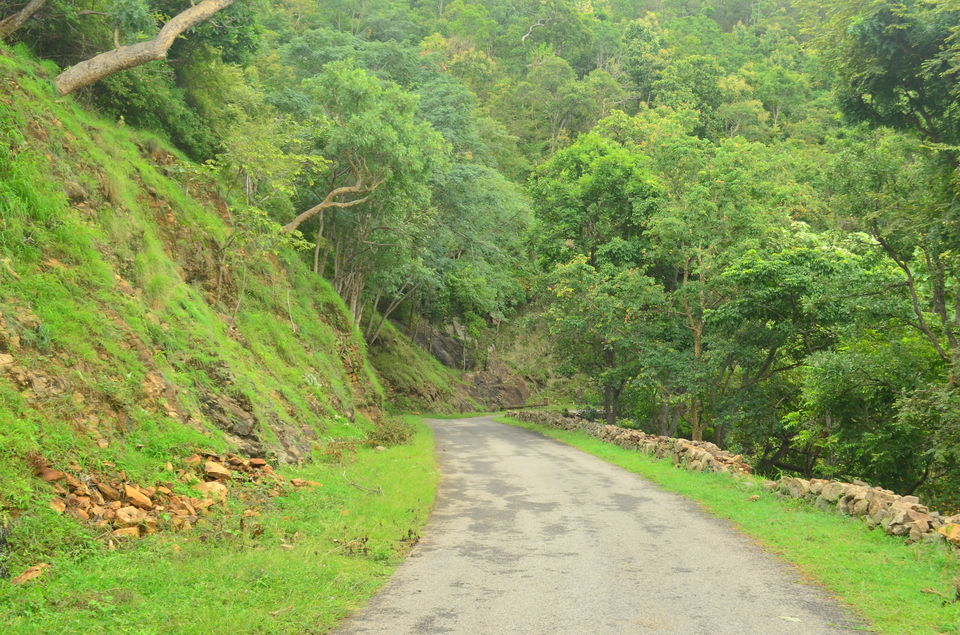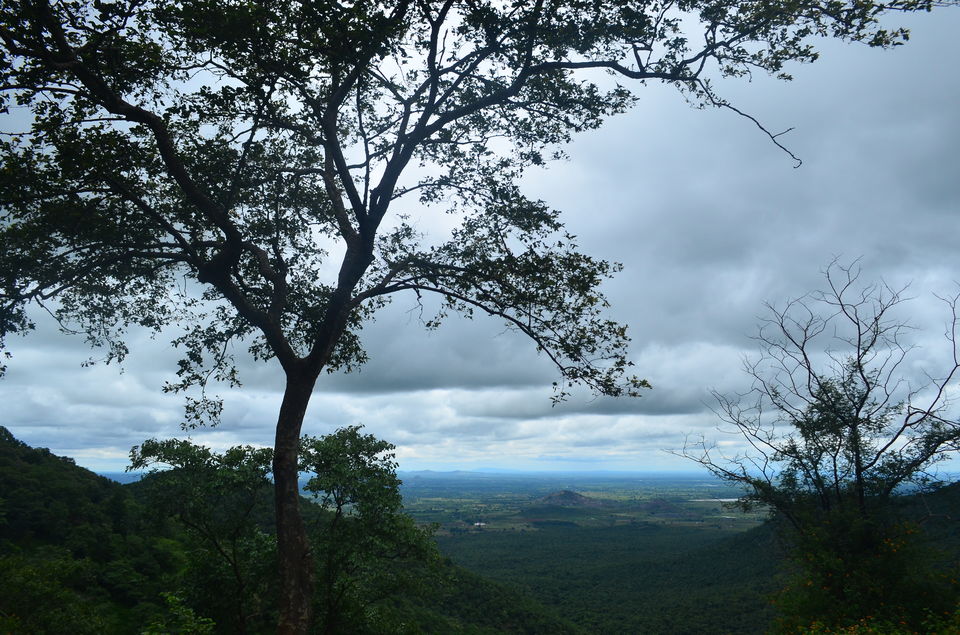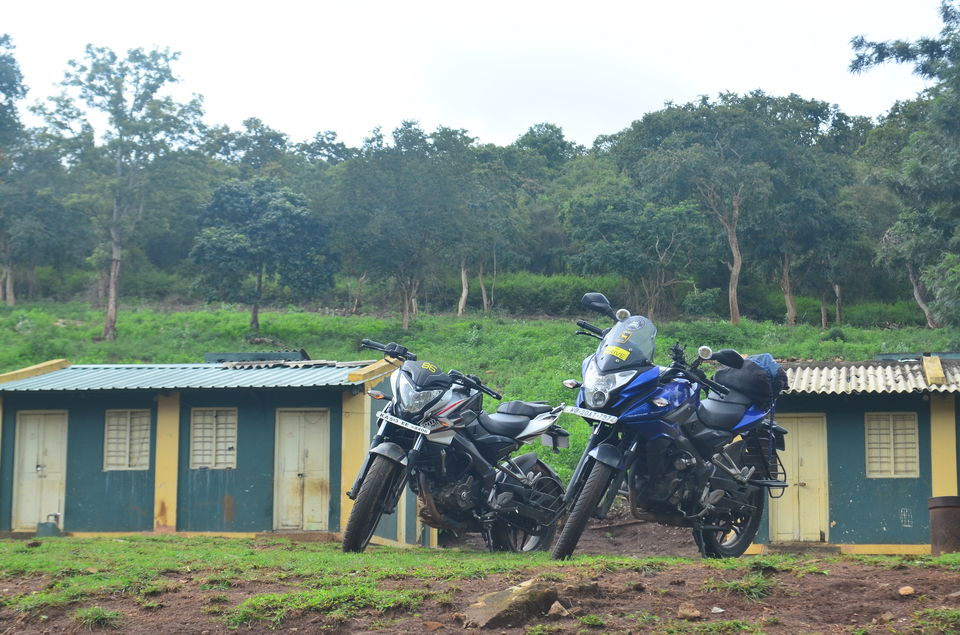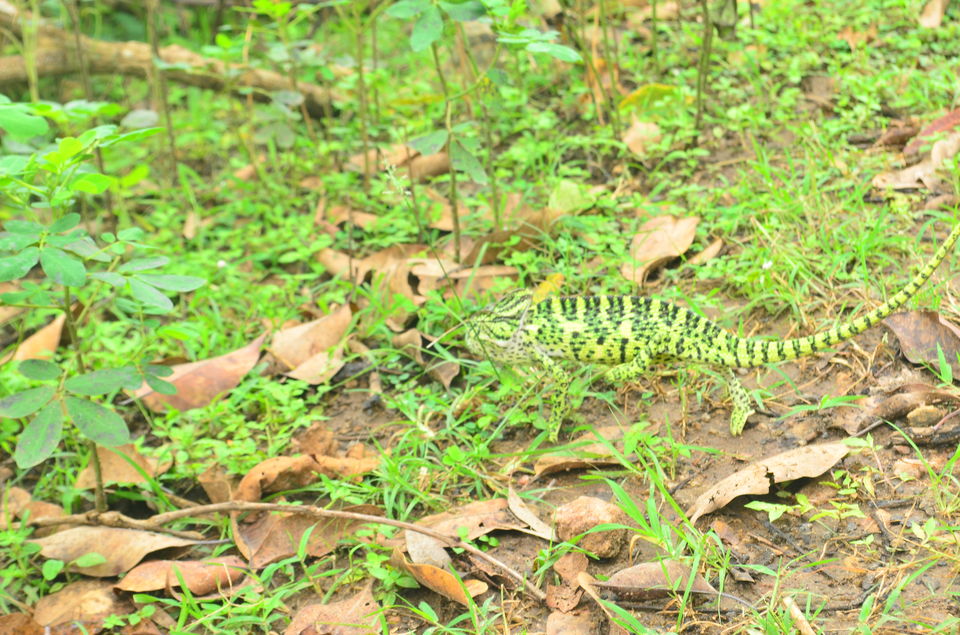 After a while we reached the top, where the temple was. To my surprise, the view was outstanding! In the rear were the Nilgiris, some covered in clouds, the distant landscape was pure blue. I got to know why it is called the Nilgiris! and in front, the valley. I could see the farming lands, of different colours, just like we used to draw in our childhood! Allow me to show you, else its hard o believe!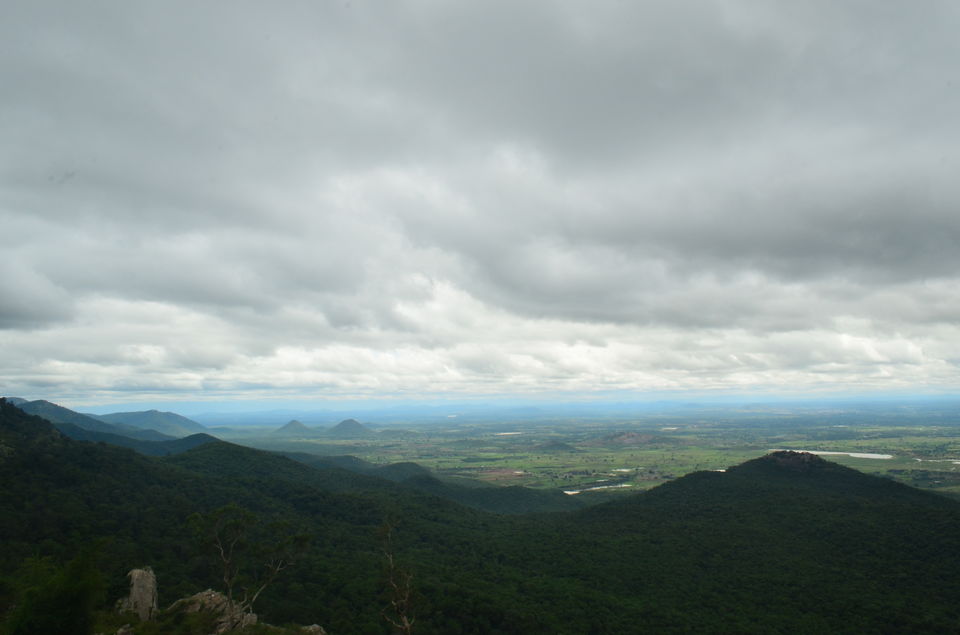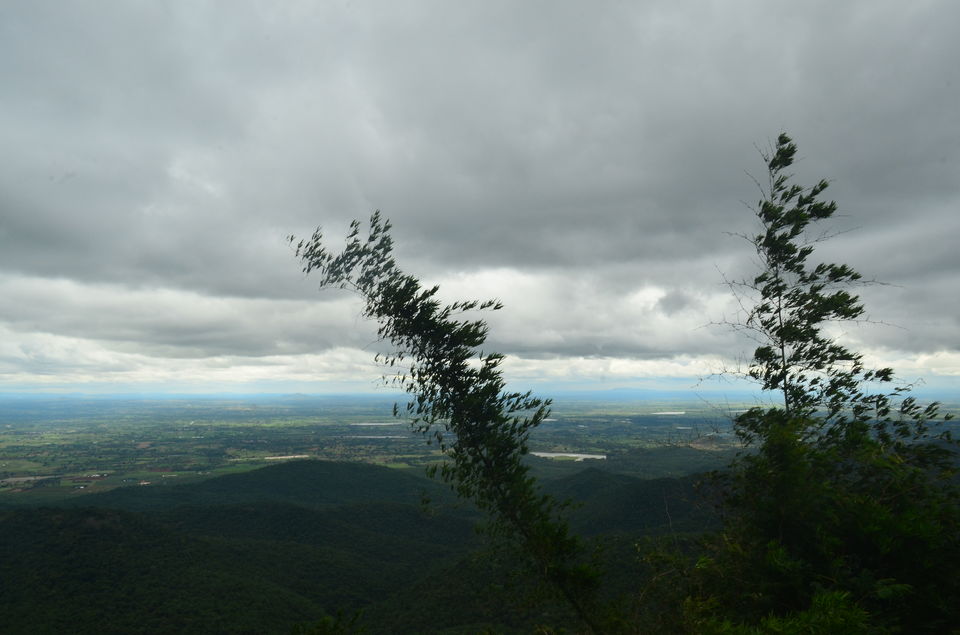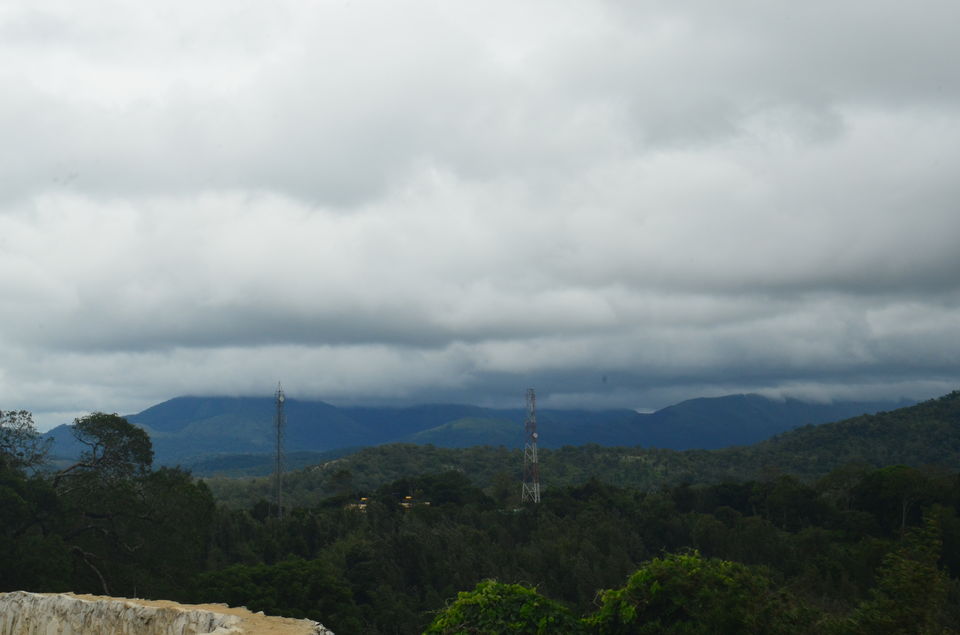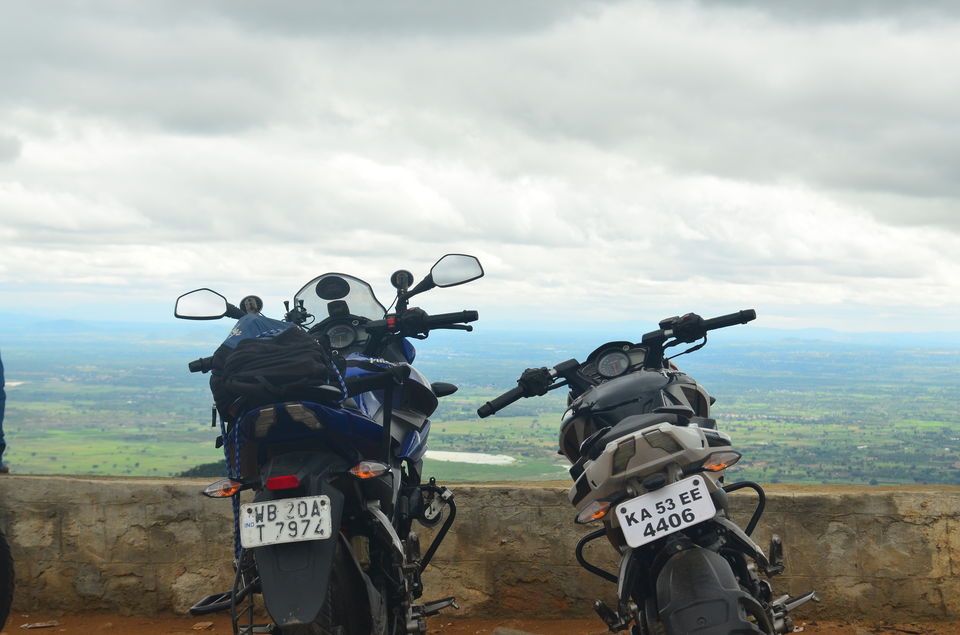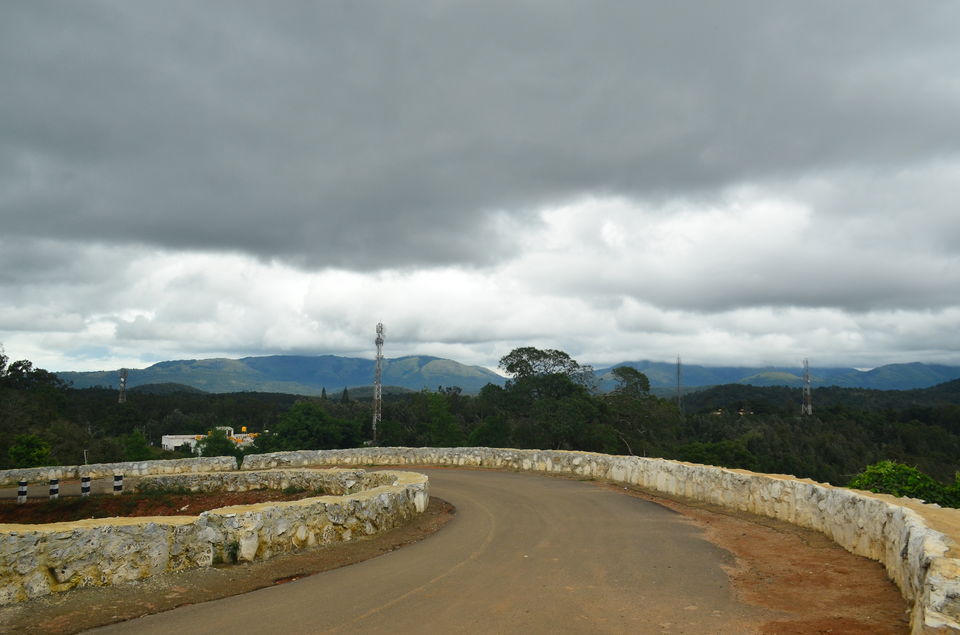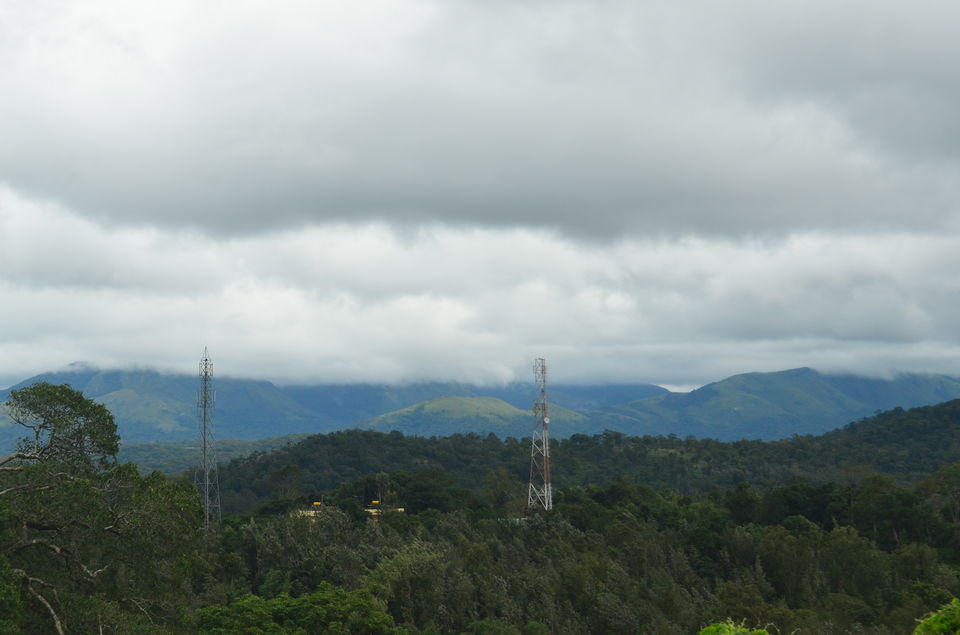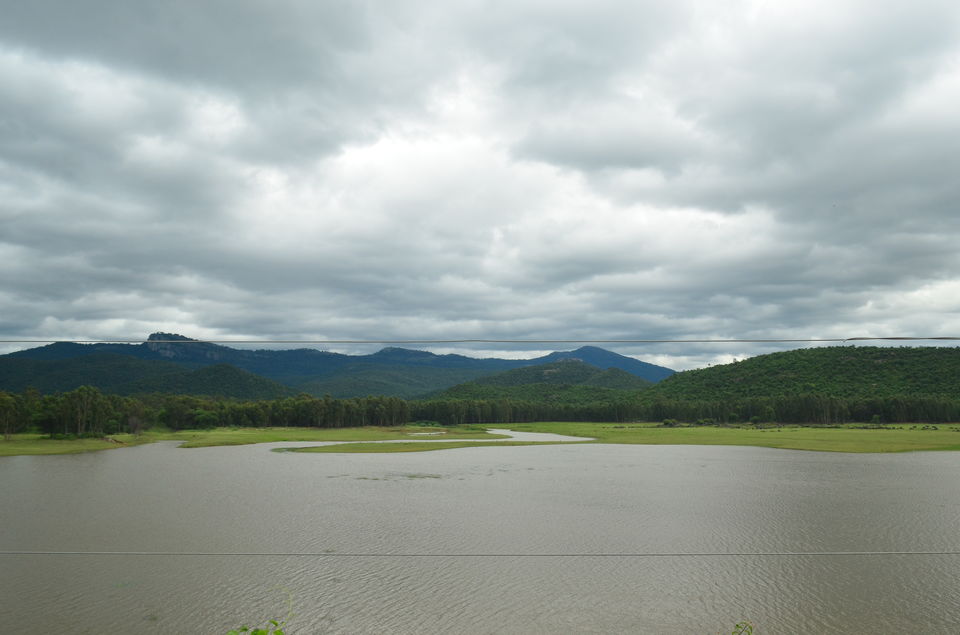 "Home coming to the busy life"
Spending almost an hour or two, we started the descend towards Yelandur, where I departed with my brother and headed toward Bangalore, ready to dream another dream.