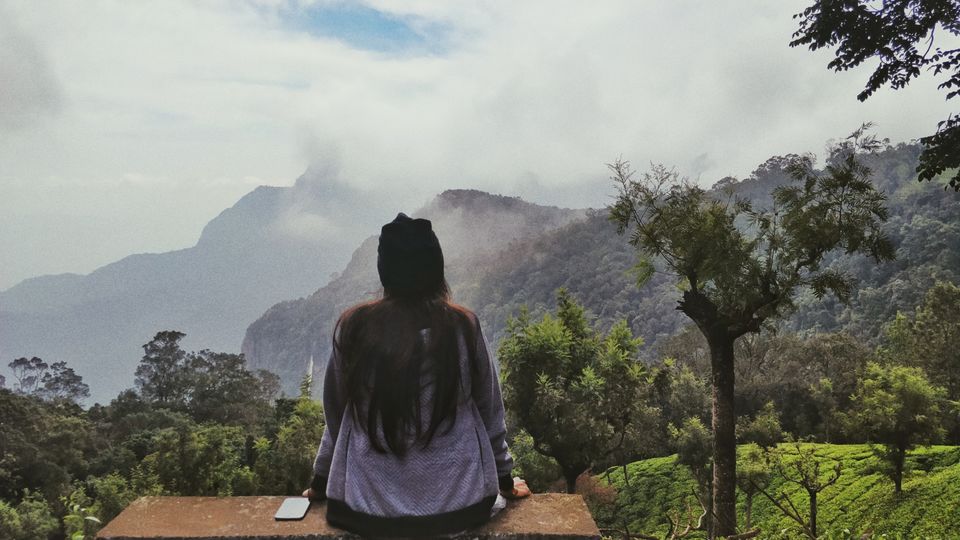 Coonoor and the toy train ride to Ooty was always in my travel list from a very long time and made it there along with a friend in December of 2019. This trip gave me a different perspective about hill stations unlike the very popular Ooty and Munnar which are everyone's go-to destination.
I'll narrate the trip in 2 stages- Planning stage and execution stage.
Planning stage
Planning stage includes all the prep works like booking tickets, research and making the itinerary. As the main motive behind the trip was to experience the toy train ride, rest all plans were secondary. I thought the best option to experience it would be from Coonoor to Ooty which is a 1 hour 15 mins ride and rest of the time we could spent in exploring Coonoor.
So the booking was done 3 weeks prior the trip using the IRCTC app. There are 4 trains daily from Coonoor to Ooty. I booked the one at 4.30 PM. You can find the details here.
Ticket cost-
1st class- Rs 290
2nd class- Rs 85
You can also take tickets from the counter on the day of travel but it's tiring and all about luck.
Once the train ticket is confirmed, you can book the tickets to Coonoor immediately or later. I booked it only 1 week prior. There are a lot of KSRTC buses to Coonoor from Bangalore which you can book through the KSRTC website and the return was booked from Ooty. It costed me Rs 1450 for round tickets. Make sure to book overnight buses so that you get good sleep and can wake up fresh the next day.
As we all know, Coonoor is situated in the Nilgris state of Tamil Nadu and is popular for it's tea estates. It is one of the 3 hill stations of Nilgris-the other 2 being Ooty and Kotagiri. I did a little research on Coonoor, the places to explore, how to commute, where to eat so that we can make our day worth the visit. I found out most people hire autos from Coonoor town to roam around from different articles and vlogs (Of course we have to bargain:D) so kept that as an option as most places don't have public transport accessibility.
Execution stage/ The day of travel
We started our journey on 14th night from Shanthi Nagar bus station at 10.00 pm. We had booked a sleeper bus and slept comfortably until the hair pin roads woke us up the next day to the serene views outside. It's a 1o-12 hours journey and by around 9 am we reached Coonoor town. We decided to have breakfast and freshen up before starting off. Found this veg restaurant called Hotel Shri Lakshmi, an average decently priced restaurant with restrooms.
Next plan was to hire an auto to explore the places around. We moved towards the auto stand and started bargaining. They started off with Rs 900 for 4 hours trip which will cover 4-5 places around with 15 kms. After showcasing some great bargaining skills, we finally found our Ibrahim bhaiya who agreed for Rs 700. He was so kind and patient enough to tolerate all our endless question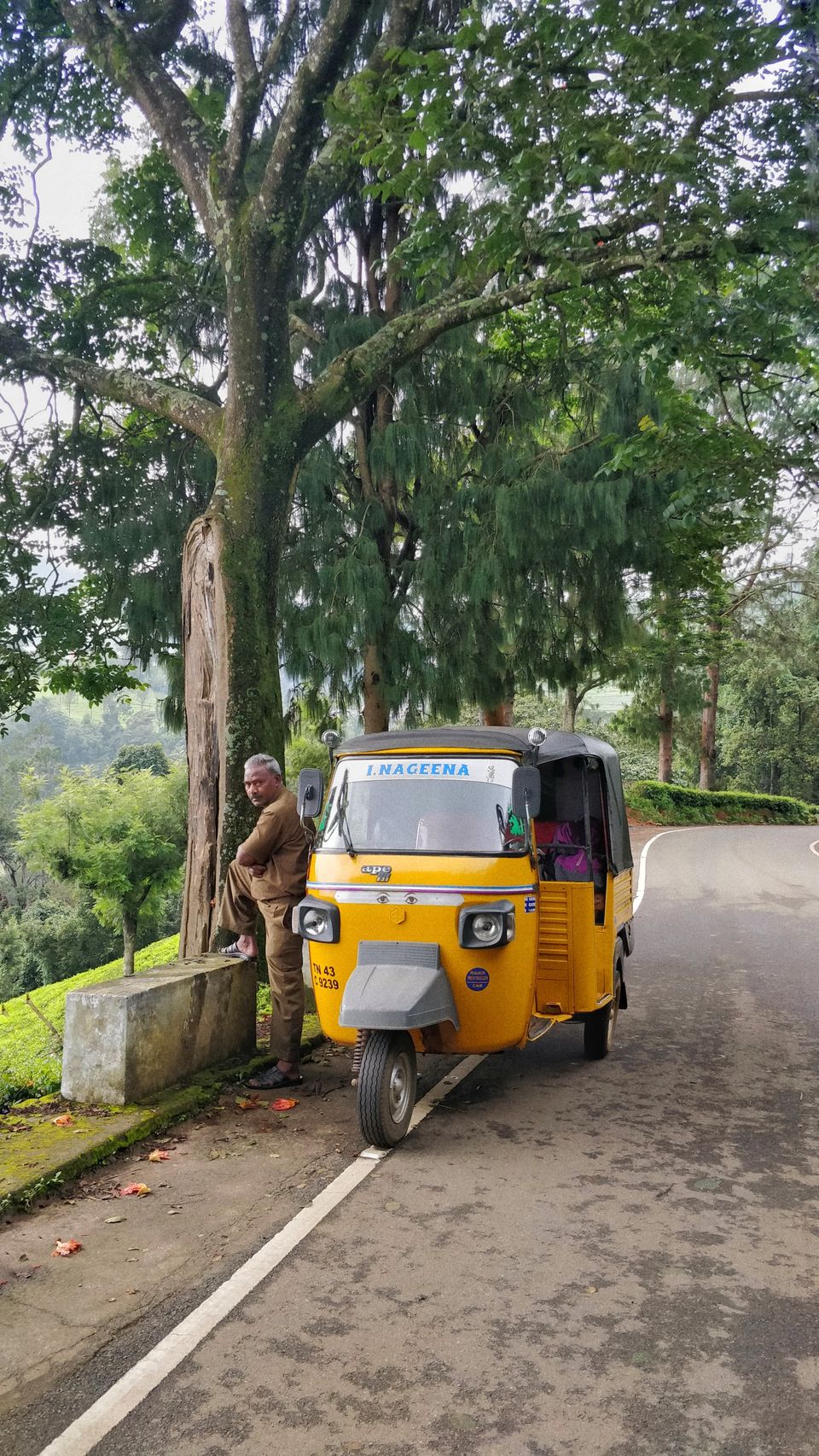 The fact that makes Coonoor unique from other hill stations is the tranquility it beholds. It is calm, quiet and not crowded with tourists. We initially stopped at a tea estate just to take the cliché photos but trust me it is not like any other place. It was beautiful and fresh.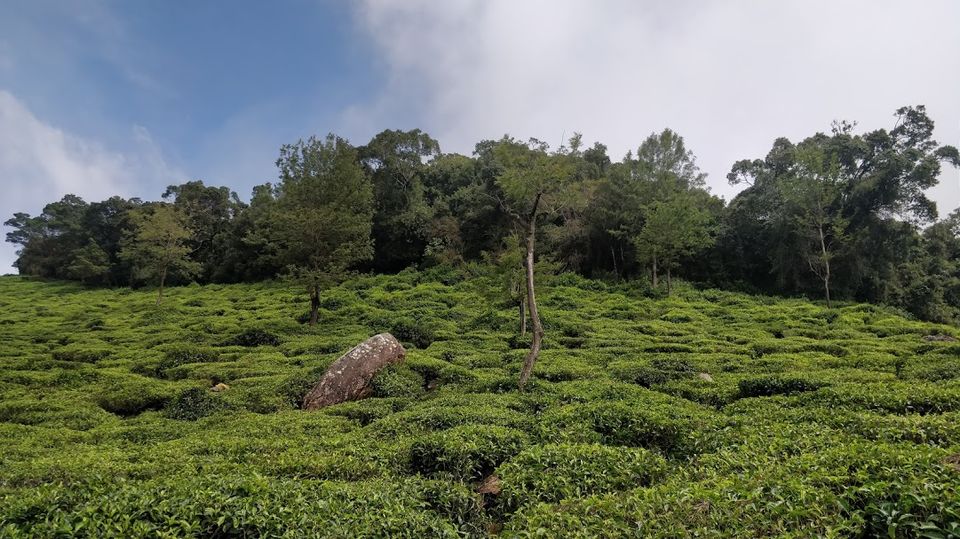 After spending some time there, he took us to a tea shop near by. How can a trip to a hill station be complete without taking back some tea leaves ? Impossible! We did buy some and also got to taste some amazing flavored tea. As we were moving we found this surprisingly quiet place with a spectacular view. Bhaiya stopped even before we asked him to. We sat there for a while. No honking of vehicles, no chatters, it was just us and the nature. We also walked around, jumped and crazily enjoyed each and every moment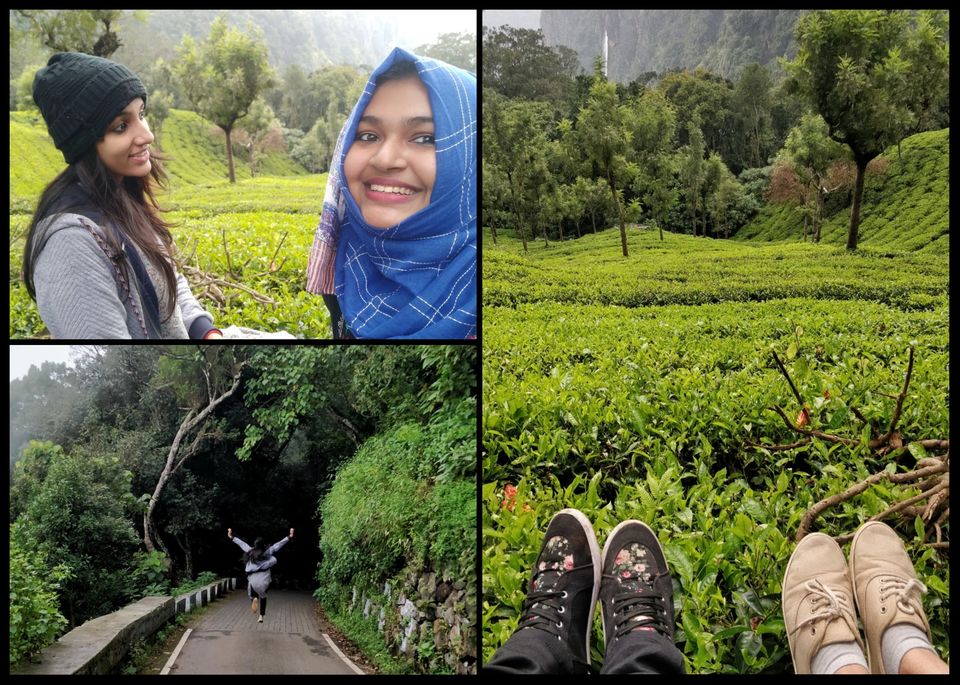 Next we headed to Dolphin nose where you can also enjoy the view of the Catherine falls. We saw some small waterfalls here and there and Bhaiya would stop whenever we asked him to without any hesitation :). It started getting foggy as we went by and it was the cherry on the cake.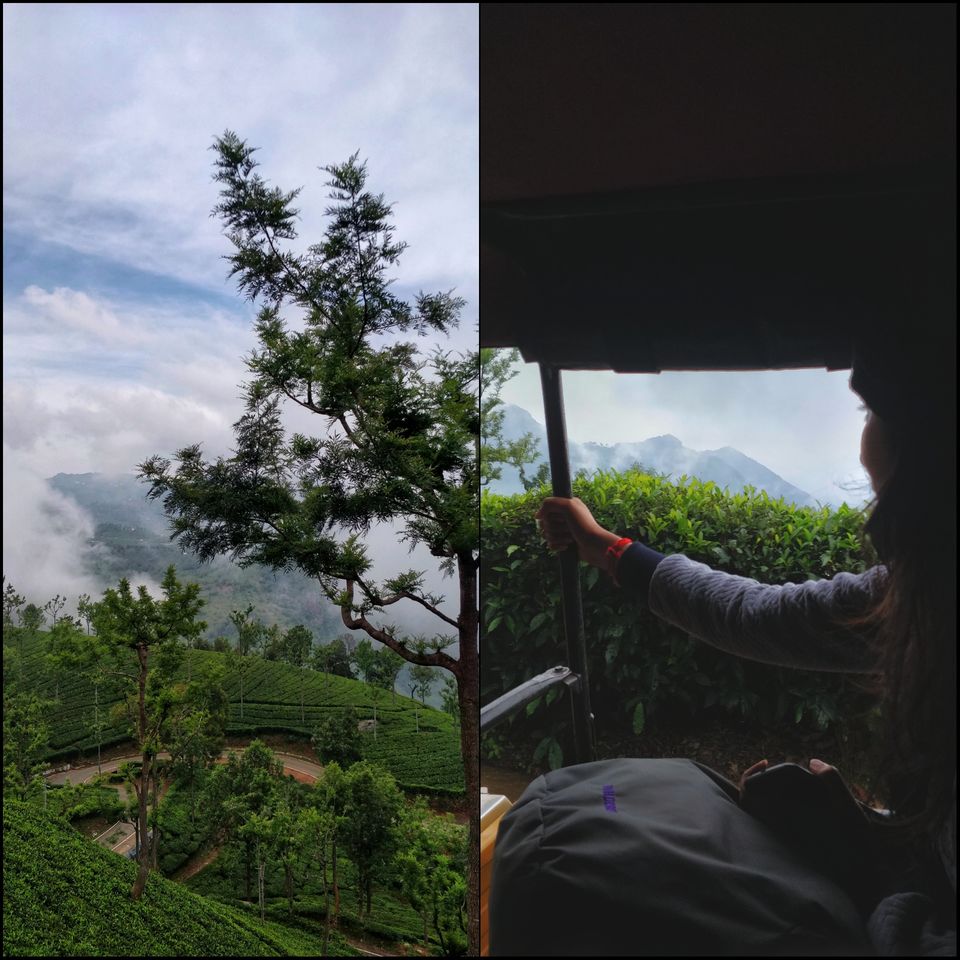 Catherine falls is a double cascaded waterfall situated in Kotagiri- another hill range of Nilgris but you get to see a beautiful distant view from the Dolphin's nose.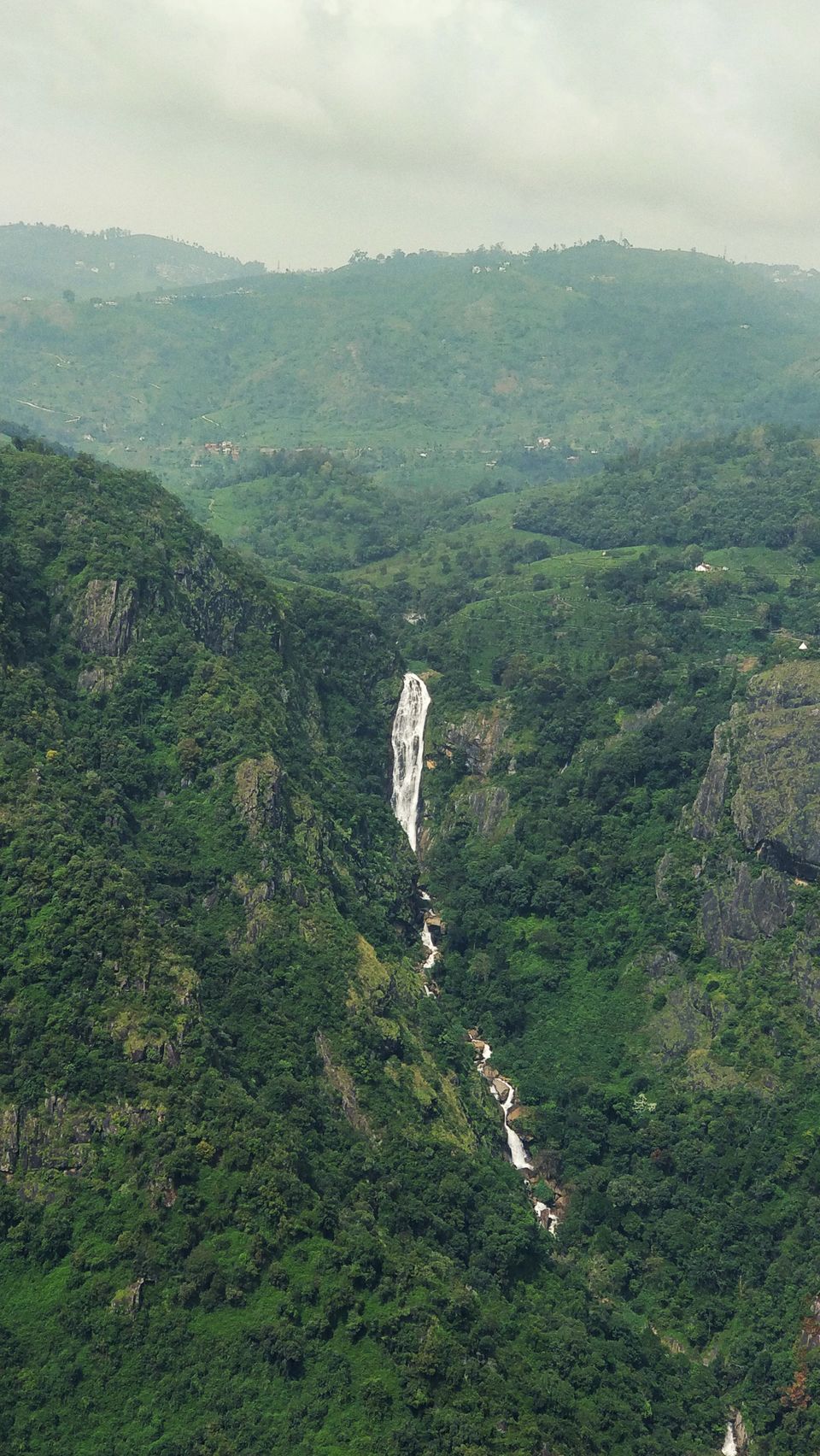 Dolphin's nose is a view point which is just a below average one and to my surprise there were quite a few people unlike the other places. It has an entry ticket of Rs 10 as well. The name Dolphin's nose came as the peak resembles that of a Dolphin's nose (I didn't feel so :/)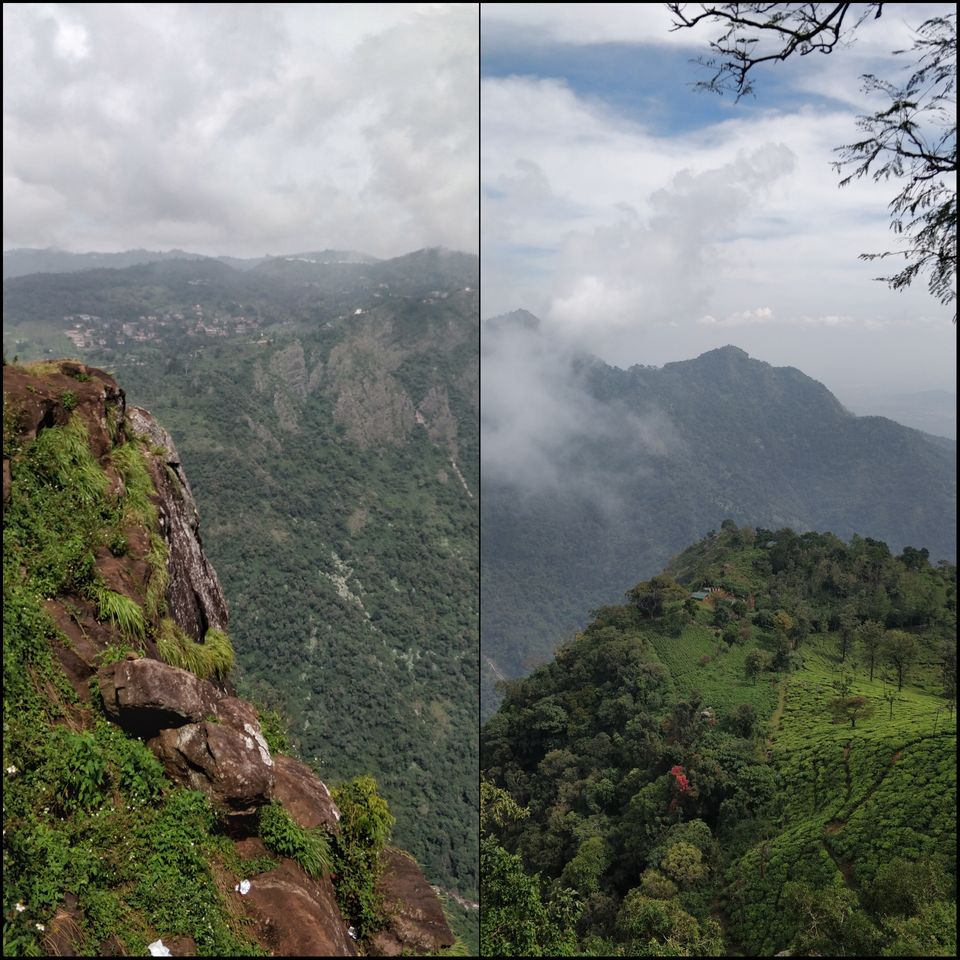 Next destination was Lamb's rock which was around 7 kms from where we were. It is one of the most popular places in Coonoor as it offers some great views of the surrounding valleys and is a must visit. It is a very foggy place with cold breeze blowing your soul and is a great place to spend some quality time with your best ones. They also have an entry fee of Rs 10 along with camera and video camera charges.It was 3 pm so we decided get back to Coonoor as we had our train at 4.30 pm and didn't want to take chances because we were very excited about it. On the way back we had our lunch from a restaurant call #TN43- average food and clean washrooms but with great view around as it lies amidst the tea plantations.
We reached the railway station in sometime and felt great about booking tickets online as the queue was looooong. Never take risks especially on weekends. Sat there adoring the beauty of the station and mountain trains. It was small, vintage and different. I have only seen such stations in movies.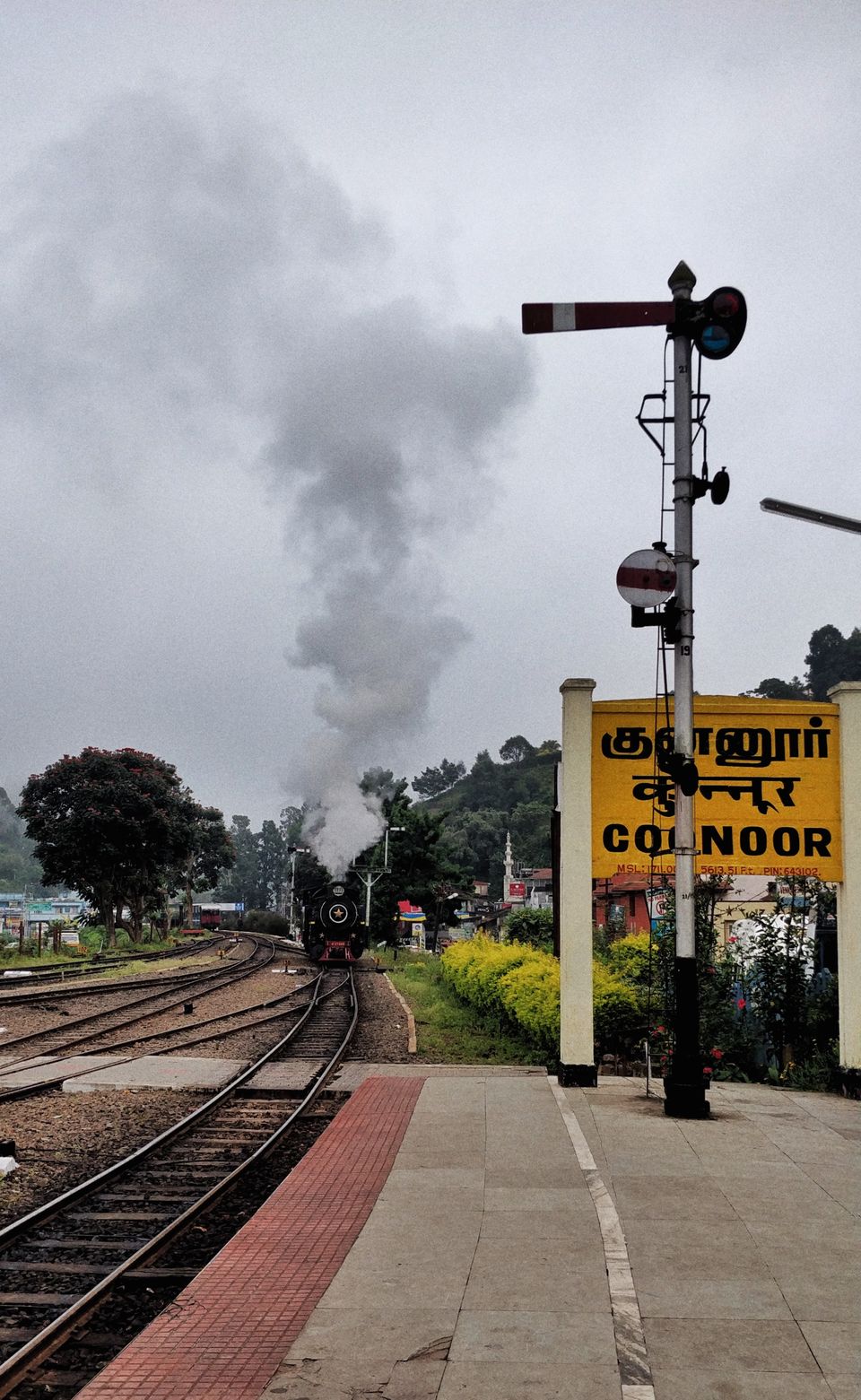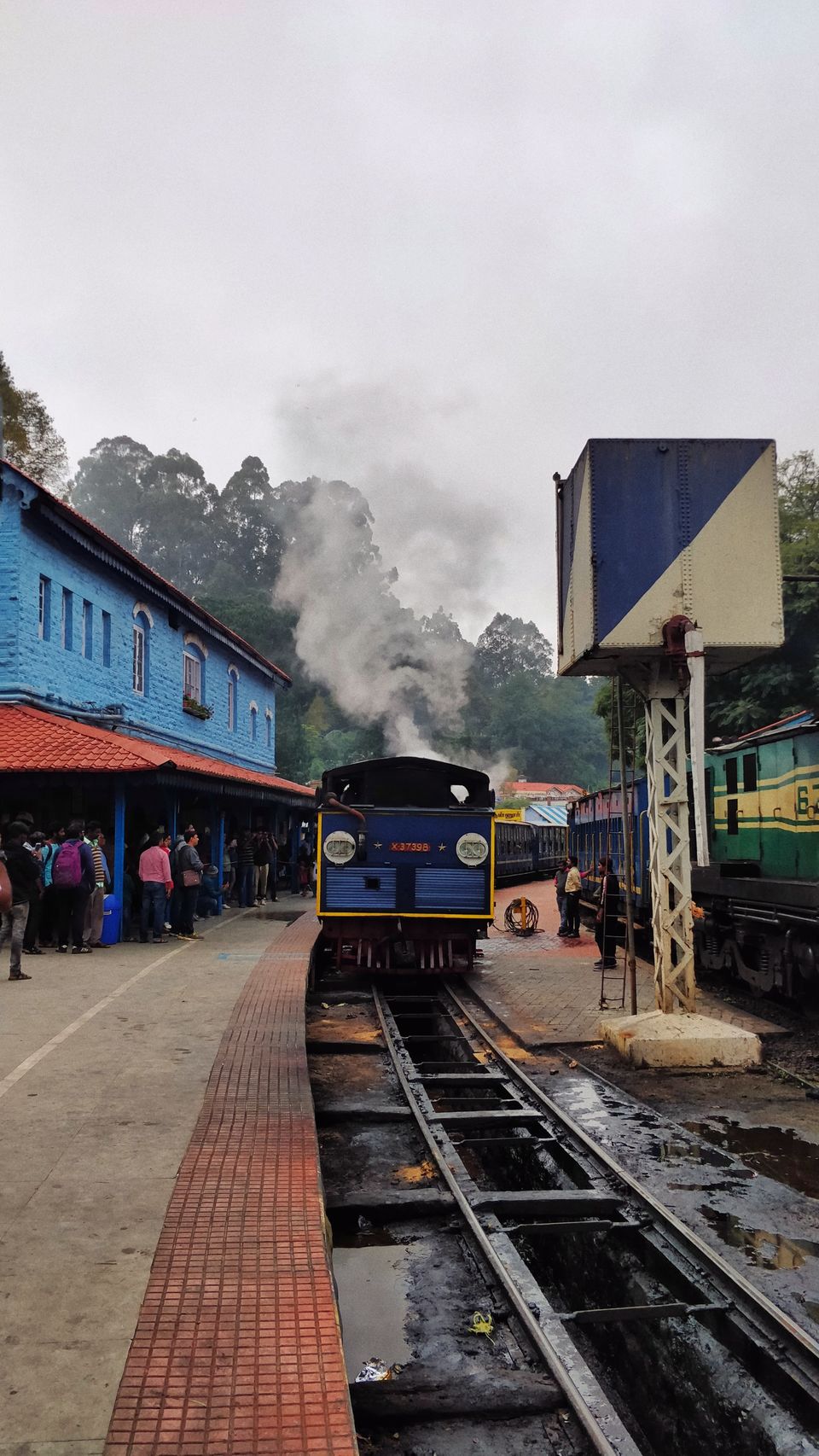 Our train arrived much earlier than the scheduled time. It was the train coming from Mettupalayam. Usually people start from Mettupalayam to experience the ride but we were afraid we would get bored sitting for 5 long hours and wanted to make it short and interesting. So I would suggest people to start from Coonoor so that you can reach Ooty before your excitement gets saturated.
Train started moving, slow and smooth. Our's was a diesel locomotive so it was pulling quite efficiently. This 45 km railway runs completely through the scenic Nilgris mountains and is worth every penny you have paid. You pass through the endless tea estates and gigantic eucalyptus trees with the mountains around. We were also fortunate to experience the beauty of the setting sun. It was magical. Everyone must experience this at least once in their lives because it cannot be put in words as it must be endured in real.
Reached Ooty around 5.30 pm. Spent some time in the station clicking pictures and also they have a dummy train exhibit there for the visitors to explore. Our return bus was at 9 pm and we really didn't have any plan on what to do in Ooty. So decided to simply walk around and the temperature was decreasing tremendously as time passed. It was 13'C and we were already shivering. Luckily we found this cafe called Place to bee which is just 1 km away from the main center. Unfortunately they still had 30 mins to open, but they allowed us to use the washrooms and space outside. Our only intention was to kill time and it was working well. We ordered a Margherita pizza and some drinks. They follow the slow food concept which was new to me then but found it very interesting and the food tasted amazingly fresh. They promote the values of slow food and connect the activities of the Bee museum. You can find a lot of Bee exhibits there and hence the name place to bee.
We boarded our bus back to Bangalore with a heavy heart filled with happiness and the laziness to go to work the next day. But that's how life is no :)