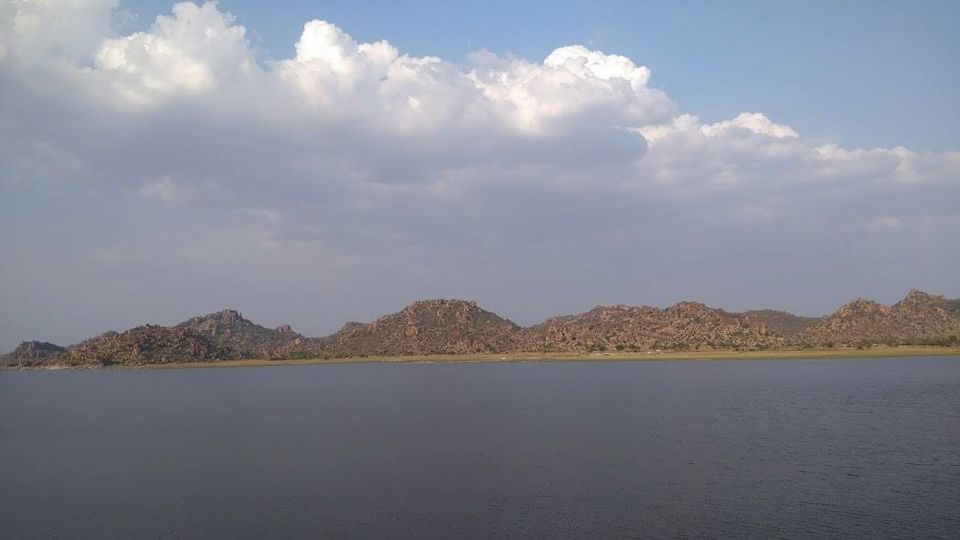 For a motorcycle traveler, it was not the appropriate time to tour in the middle of scorching heat of May! But for love of motorcycle & travel, we had to ride somewhere.
Lot of research was done in search of a place to suit both, the pleasure of riding & the excitement of destination.
Finally, the plan was on table & it was a NIGHT CAMPING at Koil Sagar Dam. Read some travelogues to know more about the place.
It was a Saturday evening, we (group of 5 travel freaks) reached our meeting point at Mehdipatnam (Hyderabad) at around 6 PM (which was 5 hours behind our planned starting time - Better late than never). We readily packed our bags with lots of water bottles, pair of comfortable clothes, cooking & camping requirements.
Riding on NH44 is always a bliss. As we set off for our ride, the weather showed mercy on us & it started drizzling. It drizzled for a very short time. We continued our ride on a cloudy windy weather. The route was quite simple - Airport > NH44 > Mahabubnagar > Devarkadra > Koil Sagar. After taking a small tea break and lots of fun on the highway, we finally reached Koil Sagar Dam. There comes the most difficult job - to find the camp spot. With great difficulty & some serious fun, we made it to the right camping spot. Distance covered was 140 Kms in the odo, it was already 10:00 PM.
FUN BEGINS...
We had picked some firewood & hay for our campfire on our way. It was a crazy no-moon cloudy night. We set up our tents and managed to fire the wood in an hour or so. Tutorial of how to set up a tent & how to start a campfire is a must for first timers.