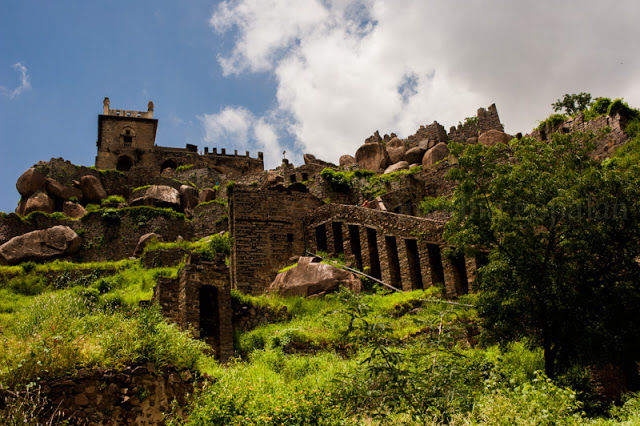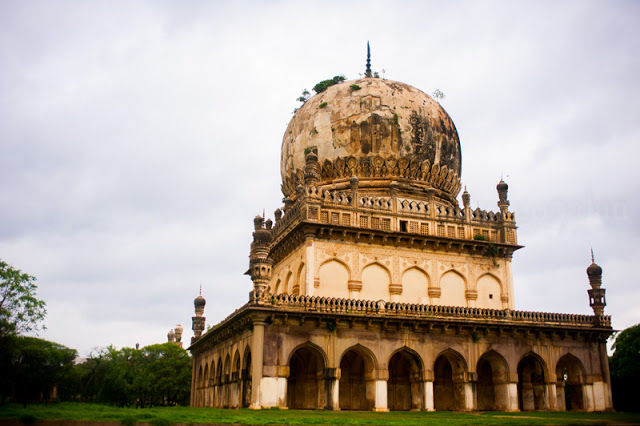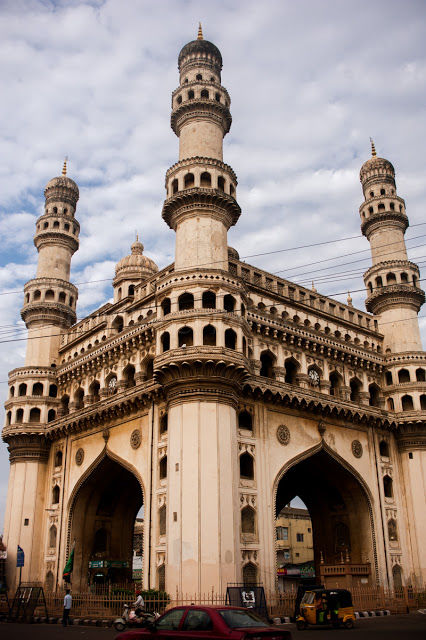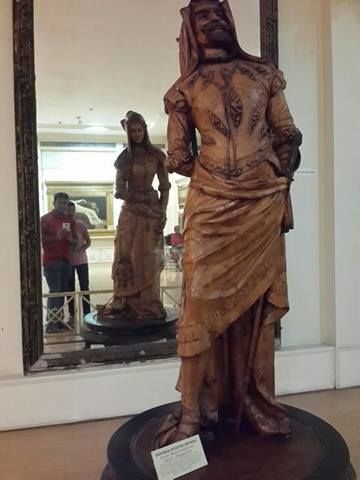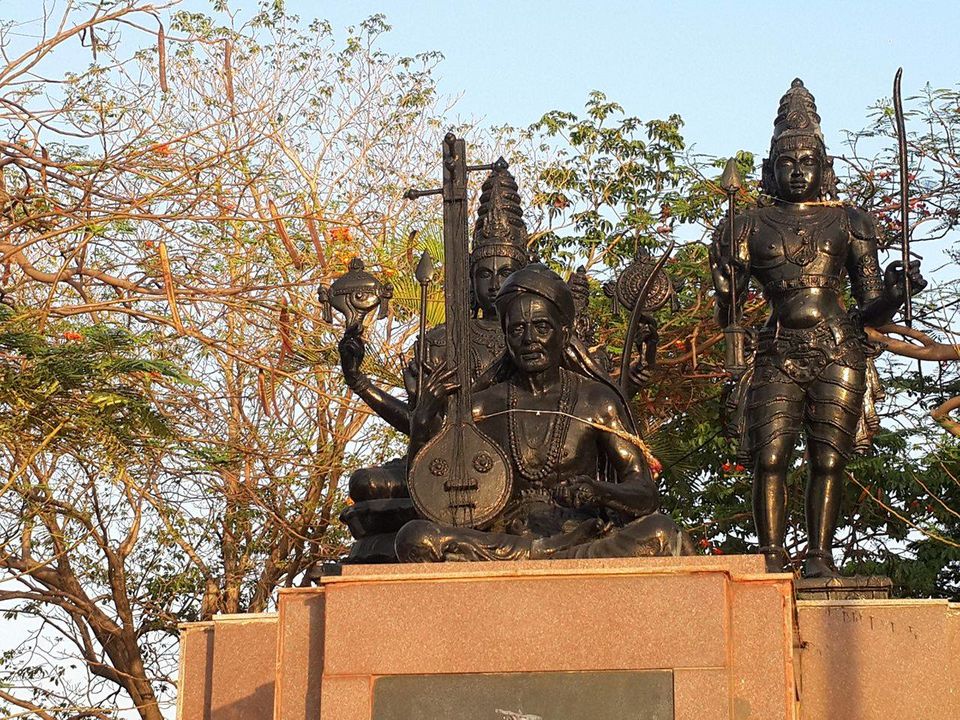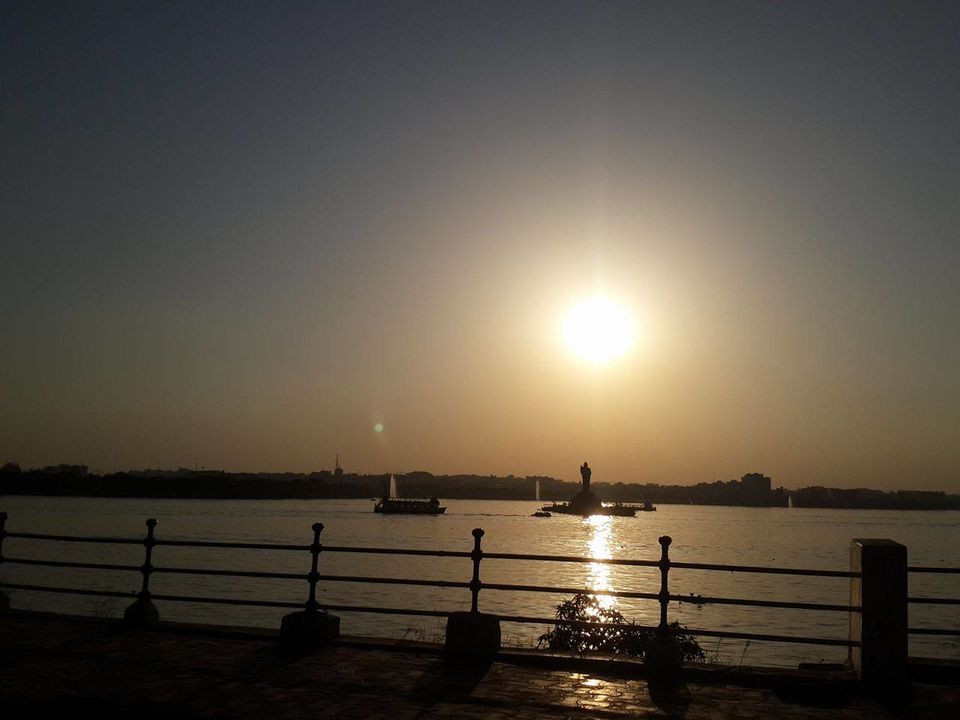 It was Saturday 1:30pm when we decide to go for Hyderabad. It was just an abrupt plan.
Around 3 pm we were on our way to Hyderabad. But the unpredictable weather of Bangalore impelled us to put a break at our ride that fortunately happened at McDonalds near Yahalanka. As we finished our burgers, the Rain stopped. We finally decided that now we have to keep on moving, whatever situation arises. We geared up on NH44 – 568 Kms. Midway it kept on raining, the heavy breeze was making it heavy to ride in proper speed. But then also we kept on moving with pace. Finally we took our first halt at Mahabhubnagar around 8 pm to sip in some tea. Still 100 Kms were left to be covered, were fully drenched and riding against the breeze, Gosh! Exhausted! We had to even stop for dinner as well, (on the whole way you won't going to find a proper place to sit and eat).
At 11:30 we stopped at one of the Punjabii dhaba for dinner. Food was toothsome. Afte half an hour's ride after dinner it again started raining heavenly and we reached hotel around 1am.The time itself I guess would give you an idea, of the weather at that time.
Alright so our quick tour of Hyderabad started the very next day :
6:00 AM: Start your day at the gorgeous The perimeter of the walkway is about 5 kms - walk around it and see if you know the names of the exotic flora and fauna that the park is home to. If you tend to get tired easily, don't walk about too much - just hang out on one of the benches, because it is going to be a long day.(Photography is not allowed inside)
7:30 Am: Enjoyed South Indian breakfast
9:30 AM: Go straight to the Golconda Fort, the seat of the Qutb Shahi Dynasty that ruled this region for close to two centuries. Wear sensible shoes, because you'll want to climb up to the Bala Hisar at the top! The view from there is breathtaking - try to spot the golf course, Taramati Baradari and Premamati Mosque nearby.
11:30Am: Although the Qutb Shahi Tombs ( very close to the fort) deserve at least an afternoon to themselves, make do with a quick visit to these stunning examples of Qutb Shahi architecture.
1:00 PM: Head to Charminar taking the Karwan route. This ancient highway is dotted with very very old buildings on both sides, including some beautiful mosques. So keep your eyes open and enjoy all the colours and the beauty. You will reach Charminar via the historical Hussaini Alam road . Buy a ticket and climb up the Charminar and check out the view of the surrounding monuments (the government Unani hospital, the Jama Masjid, the Mecca Masjid) from the top. If you'd rather shop, Laad Bazaar (Hyderabad's famous bangle bazaar) is right there - go play :) Orrrr do both if you are super-fast
2:30 PM: Have a quick lunch and head towards Salar Jung Museum, the visual treat. The complete glimpse into the rich heritage of Nawabs, covers a lot of things from artists across the globe. Some paintings, ivory works, marble works are totally exceptional. The clock working without any battery is the main attraction.
3:30 PM: The clichéd thing to do now, to go to Chowmahalla Palace. The museum in the palace is definitely not as impressive as Salar Jung, but the sprawling palace is extremely beautiful!
5:00 PM: I didn't explicitly mention it because OF COURSE you stopped several times for Irani Chai, right? Good. Now stop for one more and then head to the Hussain Sagar and walk about Tank Bund and Necklace Road and watch the sunset. If you want to ride on a boat to the Buddha Statue in the middle of the lake, the Lumbini Park nearby is where you need to go, but it might take a long-ish time.
6:30 PM: Time to have some spiritual and visiual treat at Birla Temple since its at the centre of the city, for its architecture and the fact that it was built on top of hill, and the view of the city that one gets from there Beautiful creation. It looks like a typical residential area, once you reached there, great marble work. The view from the top is serene....Nicely administratively managed....Cell Phones not allowed inside (better to keep it in car or at the facility provided there).
7:00 PM: It's been a long day, and you probably cannot wait to unwind. Hang out at Karachi Bakery for some refreshments and follow it up with dinner at Paradise
for delicious Hyderabadi biryani.
So this was my list of things to do if you have just one day to spend in Hyderabad. I tried to choose a mix of Qutb Shahi (Golconda Fort, the tombs and Charminar) and Asaf Jahi (Chowmahalla Palace) monuments and also some newer parts of the city.

Mind It:
Many tourist places in Hyderabad are closed on Fridays and the rest on Sundays, so this list doesn't apply to those two days and national holidays :)
Never visit Hyderabad in summers, the scorching heat would be terrible to bear specially when it's a bike yatra.