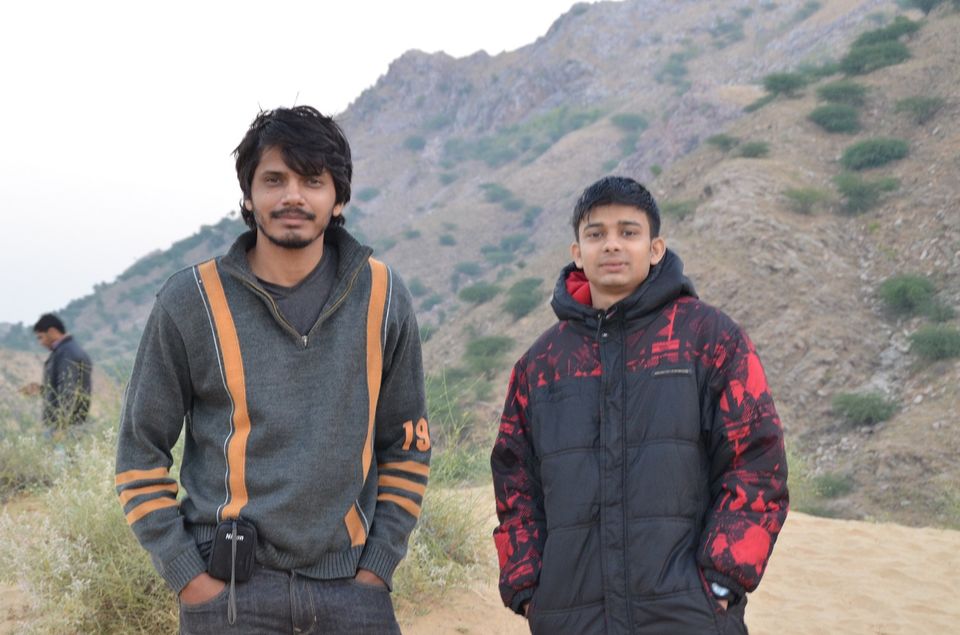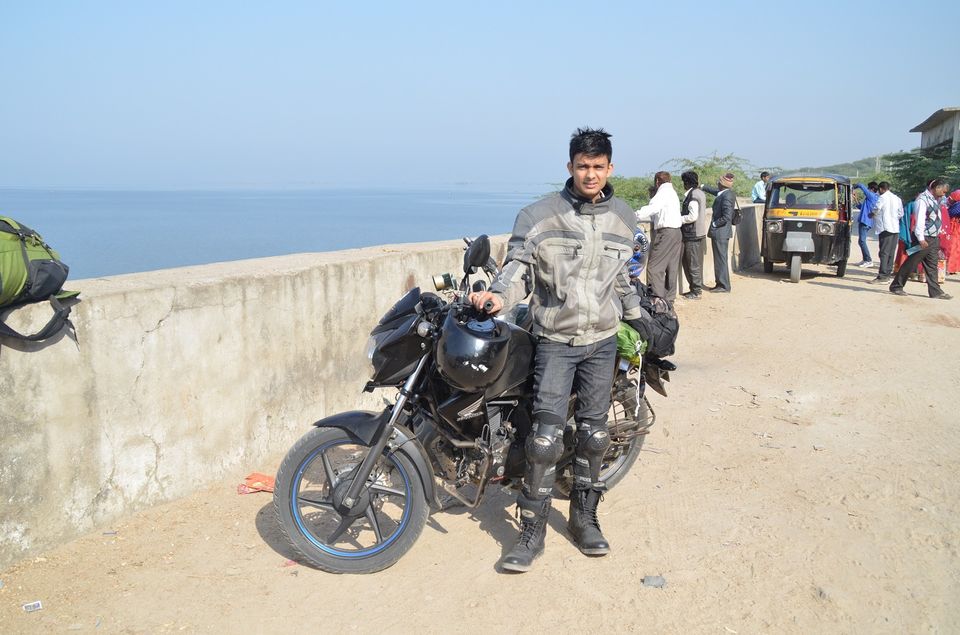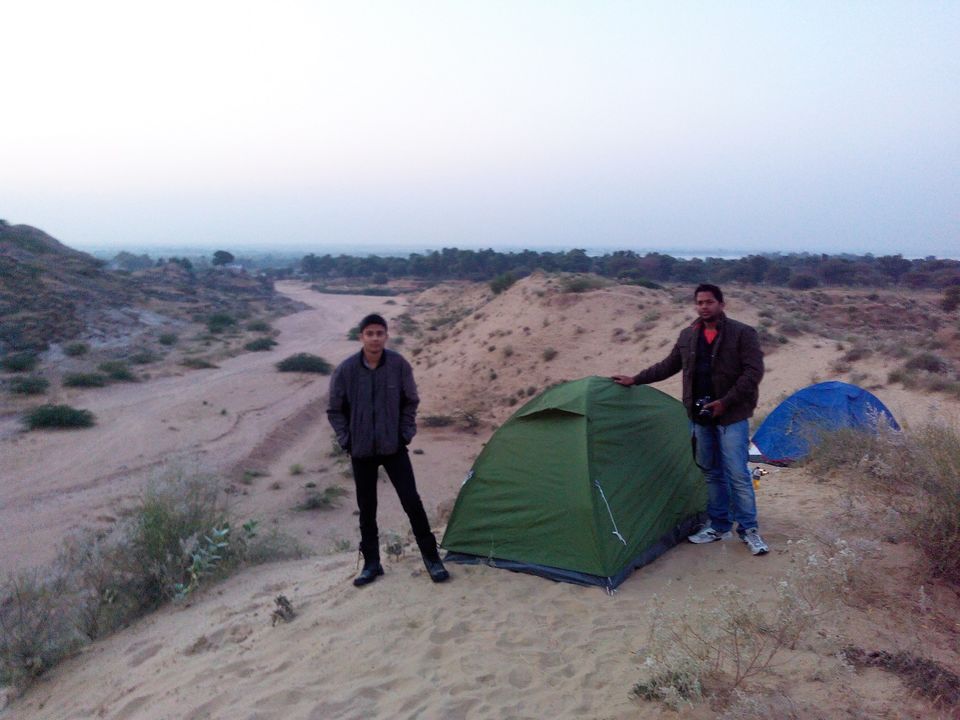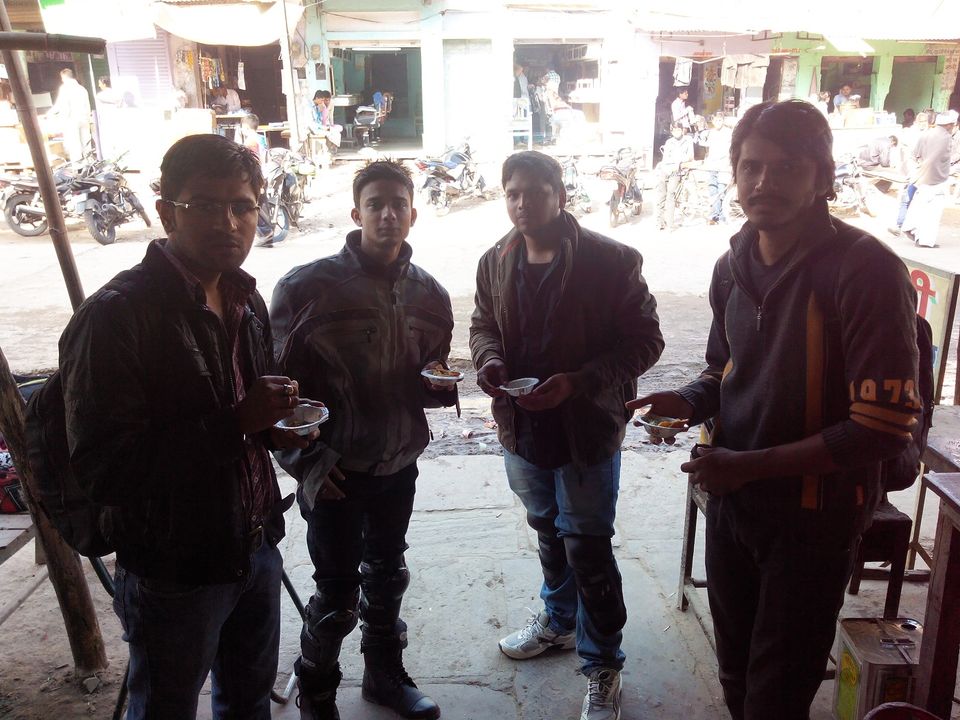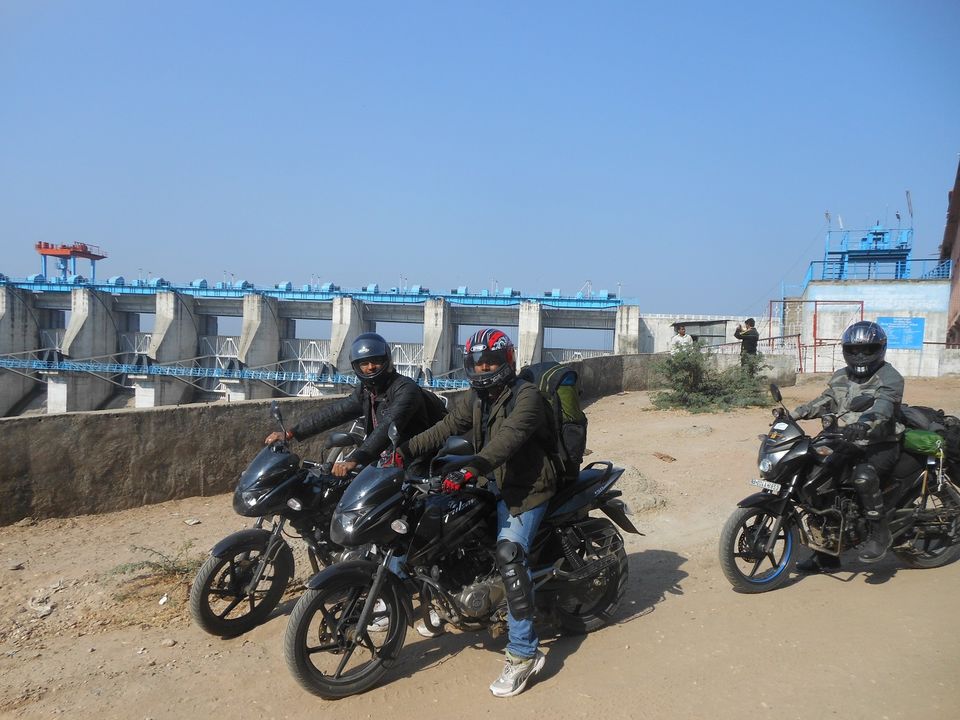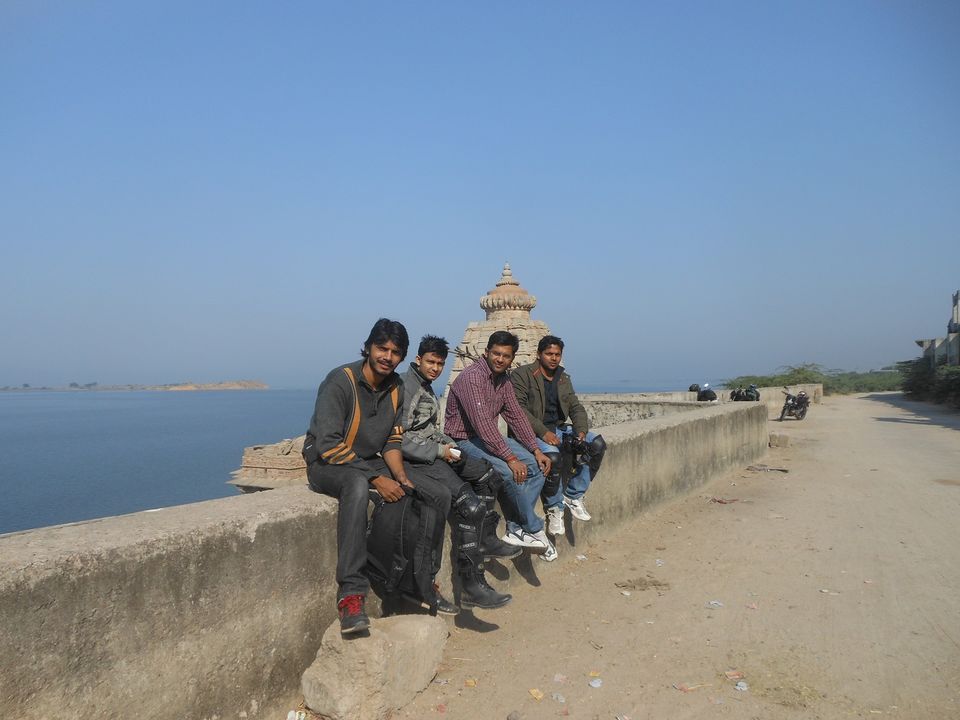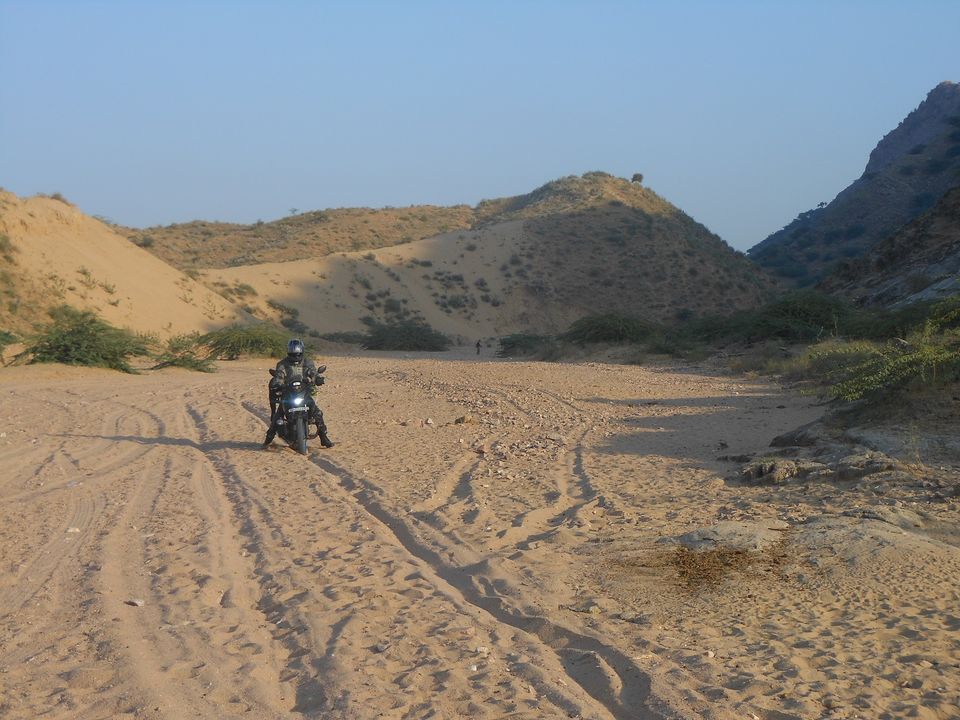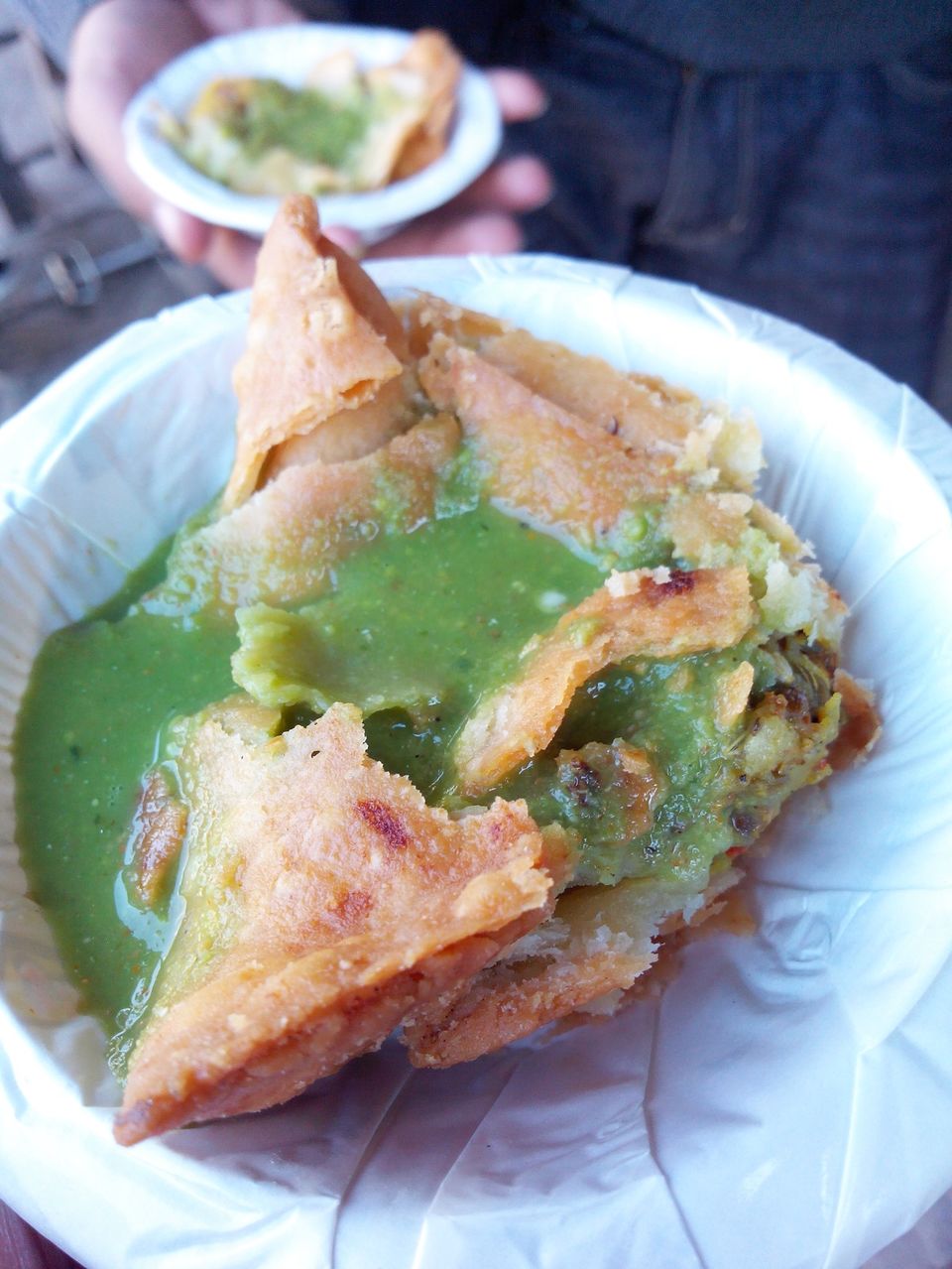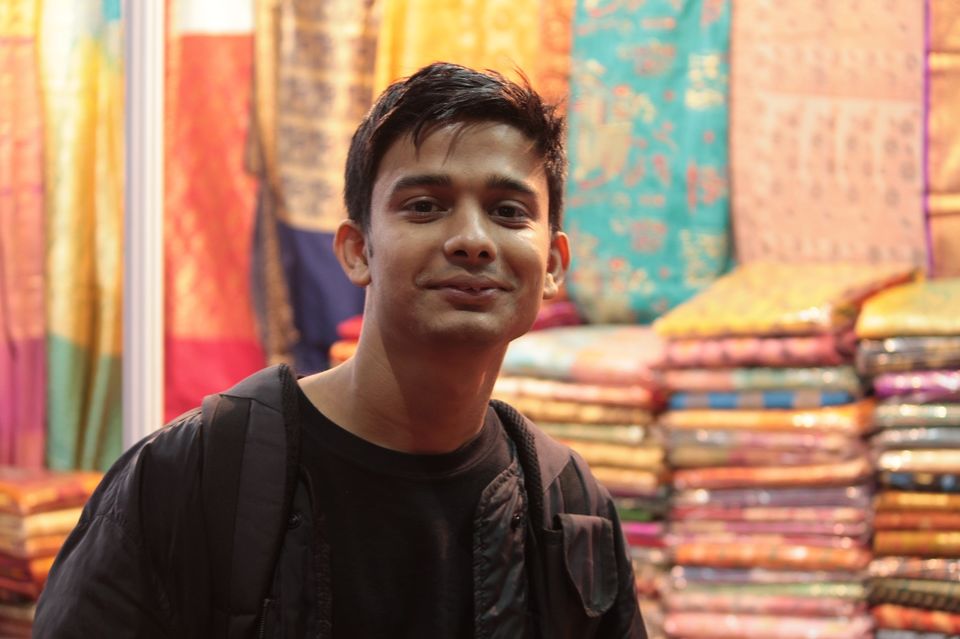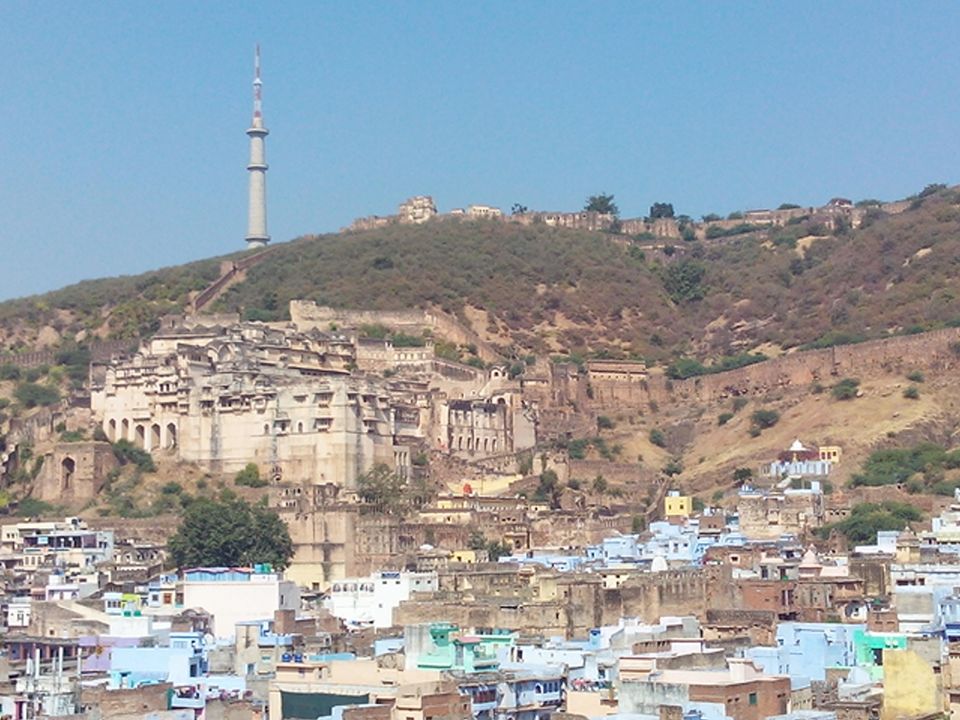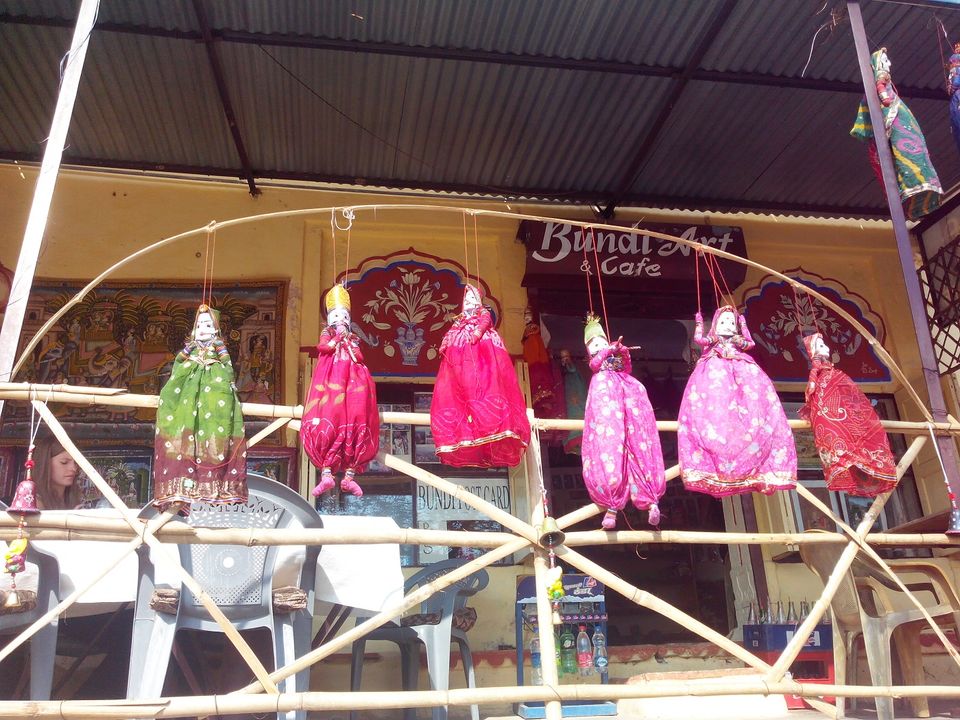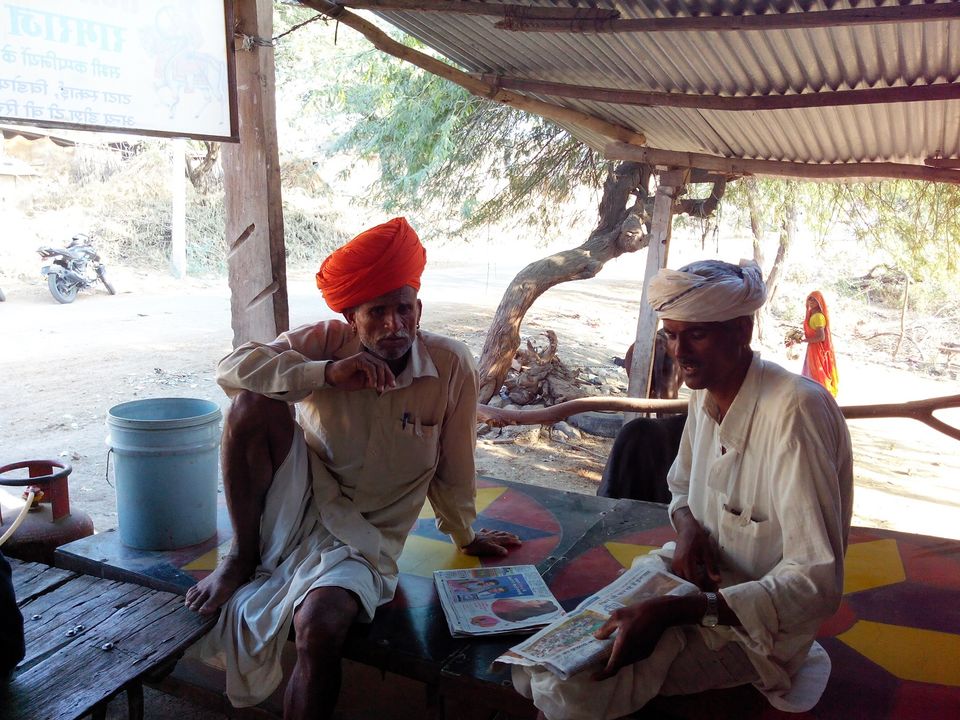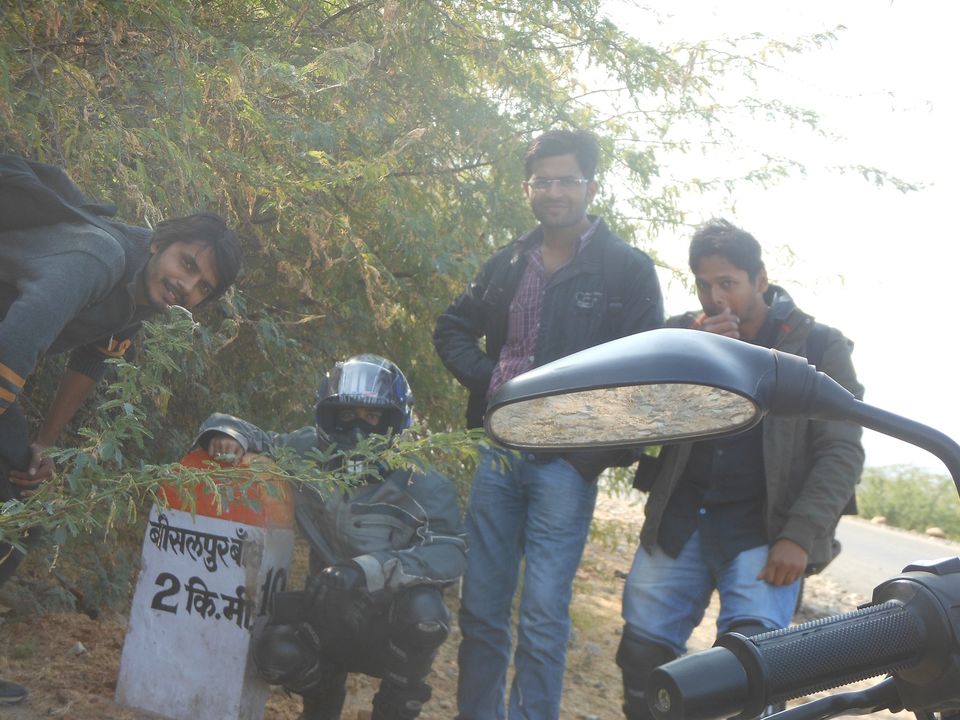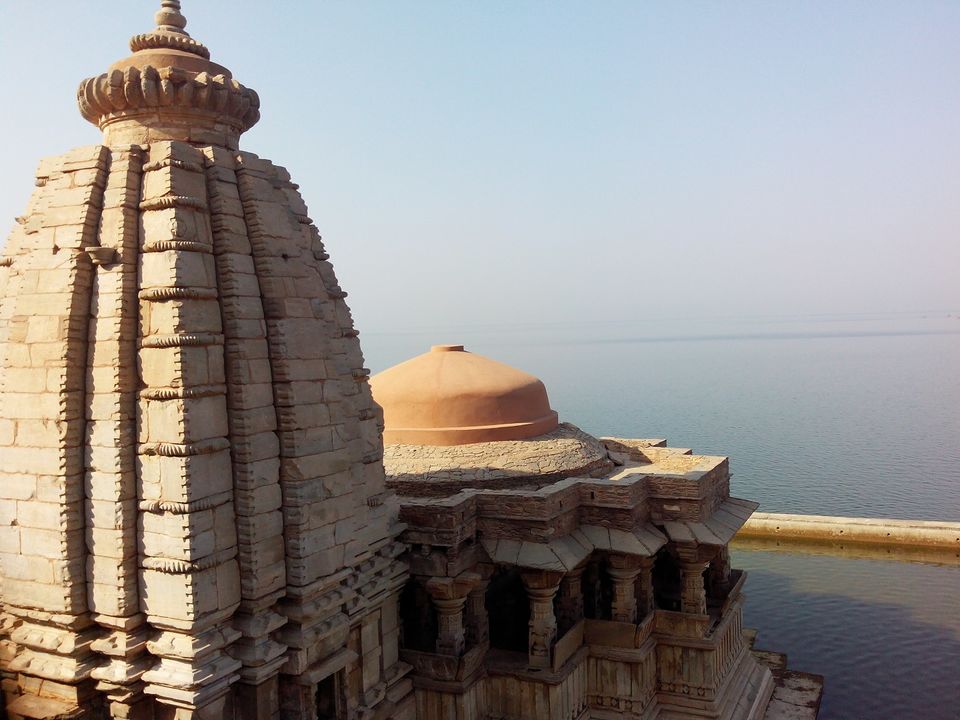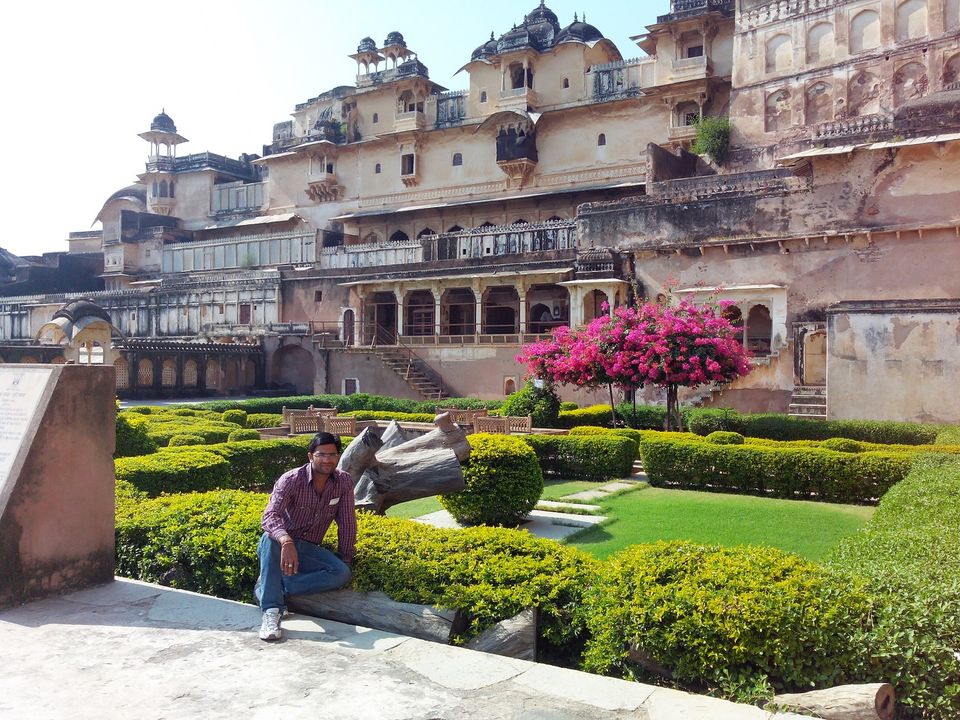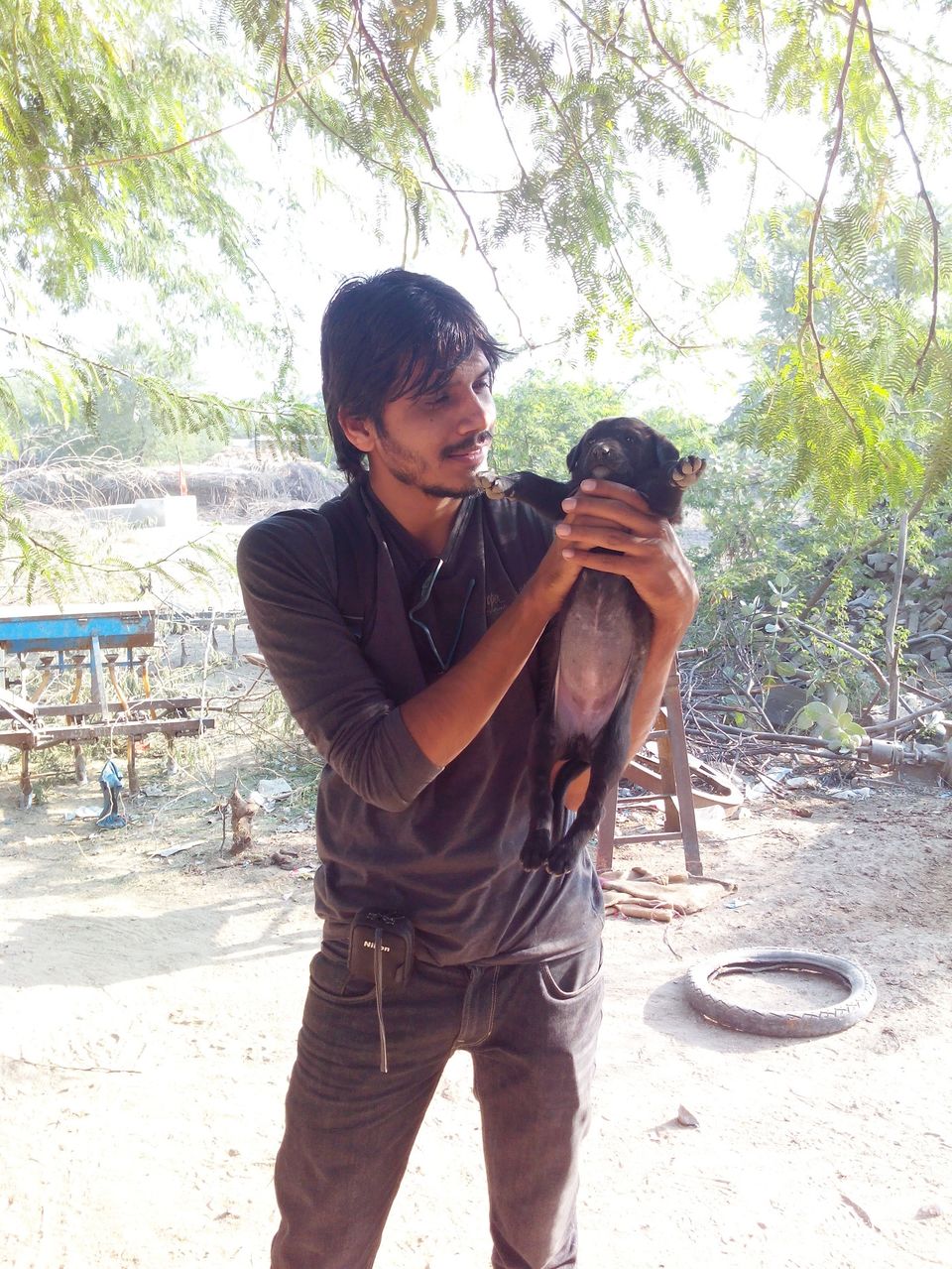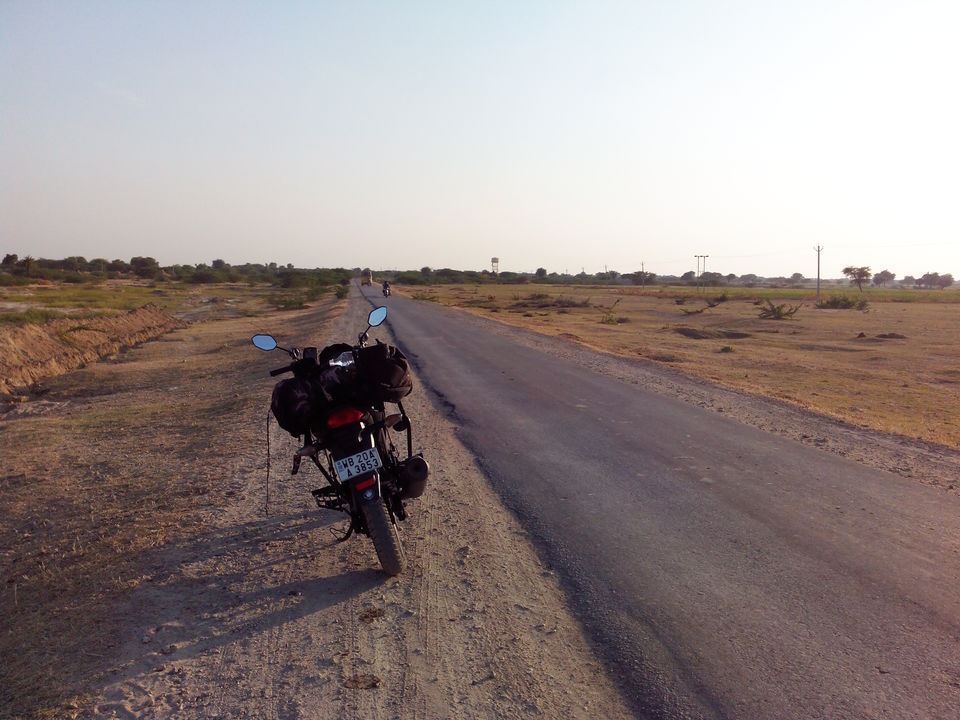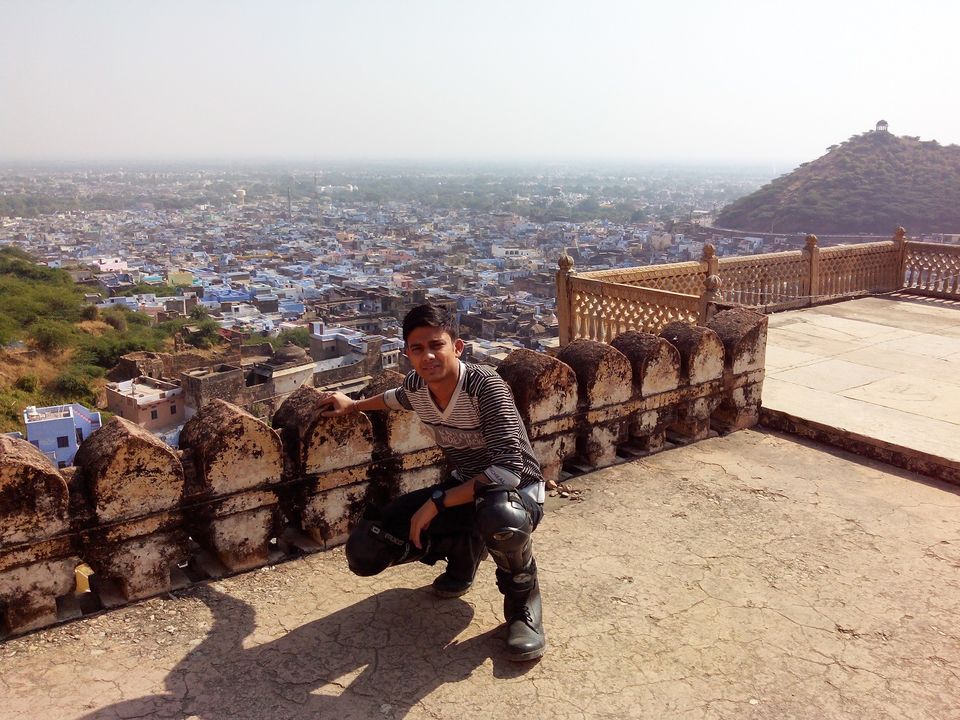 "All journeys have secret destination of which the traveler is unaware" - Martin Buber
When I had posted the trip details in our office bulletin board, I thought, this time also I may be riding alone. But travelling is a path to find the inner peace, and when travel calls there will be no one who can stop you to take a break from your activities.
This time I had a plan to make a road trip to an unexplored place. I met with Apoorva, my travel partner to discuss about the unexplored places near Jaipur.
The impressive fort & Garh of Tordi is situated in a cozy village 120kms from Jaipur, with a back drop view of Arravalli Hills and Tordi Lake.
It's a small village which will give you a feel of a desert. When we mentioned desert we found Sumant & Utpal as our co-rider which gave us a huge satisfaction to make the trip successful. Apoorva & Utpal took the responsibility to bring coal and wood for bon fire & cooking in the desert. Meanwhile, I & Sumant took the responsibility of bringing knife & other food items.
I packed my ruck sack in the back of my motorcycle. In the meantime Apoorva, Utpal & Sumant was also joined me at our meeting point. We started our road trip at sharp 2'o clock.
On the way, after 74kms, near Dudu, the place where we took the tea break having a beautiful panoramic view. After a quick photo session, we start our journey to the beautiful village road of Malpura. After 18kms from Malpura we finally reached our destination. Tordi Village in one of the fiefdoms of the Khangarot Clan-an offshoot of the Kushwaha dynasty that ruled Jaipur and Amer. In 16th century Sawai Akshay Singh, one of the descendants of Khangar Singh (the founder of Khangarot clan) overthrew the regional chief and built a fortress on the top of the hill which one can see even today though in ruins.
As the dawn was started we were aggressively looking for camping site. But the local villagers helped us and show us the way to our beautiful camping site.
Our Camping site was having beautiful view of Tordi Garh Fort and a view of Tordi Garh Dam. But to reach to the camping site was bit difficult as the sand was very deep and our bikes were not at all ready to go. But still somehow we managed to reach the spot.
The site where we placed our tent was 400ft high sand dunes from the place where we kept our bike. And with luggage in the back it was nearly an impossible task to reach the top. But when we decide to do something we never give up. Finally we reach the site and ready our tent and settled down for a beautiful sunset.
Now, we have a bigger task to do, which is to create fire for night as well for cooking. But my previous experience came handy. After 30mins the fire heated up and we started cooking. Meanwhile, Apoorva & Sumant went to local police station for the camping permission as it was forest area and no one allowed without permission. At 7.30, when they came back we started to prepare our dinner. Our chef were Utpal, Sumant & Apoorva. We chopped vegetables, washed them properly and Sumant prepared a mouthwatering Aloo-Pyaz ki sabzi which we finished within a min.
After Dinner, we didn't waste time and took a good tight sleep inside the tent. In the night, the place started to give us a feel of desert. The temperature was falling and chilled wind was blowing outside.
In the morning, we woke up very early as we had a long way to go. Till now, we had covered only 120 kms of the trip. 370 more kms were left for the ride. We packed our belongings and freshen up little bit and start our bikes for the next destination Bisalpur Reservoir. Bisalpur Dam is a gravity dam on the Banas River near Deoli in Tonk district.
The road was very harsh on us, as several places there were no road at all, we had to ride our bike through the gravels & stones. After 139 kms of riding from Tordi Garh, we reached Bisalpur Reservoir. It was a beautiful place surrounded by hills and forest. We took a break there to take pictures.
Keeping the moments alive we started our journey to Bundi, home to magnificent palaces and imposing forts, it has witnessed great battles and legendary tales of velour. Blessed by the bounty of nature, the land is crisscrossed with sparkling rivers, lakes. We reached Bundi around 9.30 in the morning and kept our bike in the entrance of Bundi Palace and decided to do trek till Tara Garh fort. After 30 minutes of trekking we reached the top of Tara Garh fort. The view of Blue City Bundi from the top of the fort was spellbinding. After quick photo session by Utpal we came down to had our lunch at Bundi city.
Our journey was about to end, when we headed back to our home, Jaipur, But we were not returning empty handed, we had some beautiful memories, some great pictures and excellent experience to share.
I hope our journey will encourage you to join us someday to go some new unexplored destination for another exciting adventure.
Trip Details: Jaipur – Tordi Garh Village – Bisalpur Reservoir – Bundi – Jaipur
Sumant (Bajaj Pulsar 150cc) with Apoorva as pillion.
Utpal (Bajaj Pulsar 150cc).
Saurav (Honda Unicorn Dazzler 150cc).