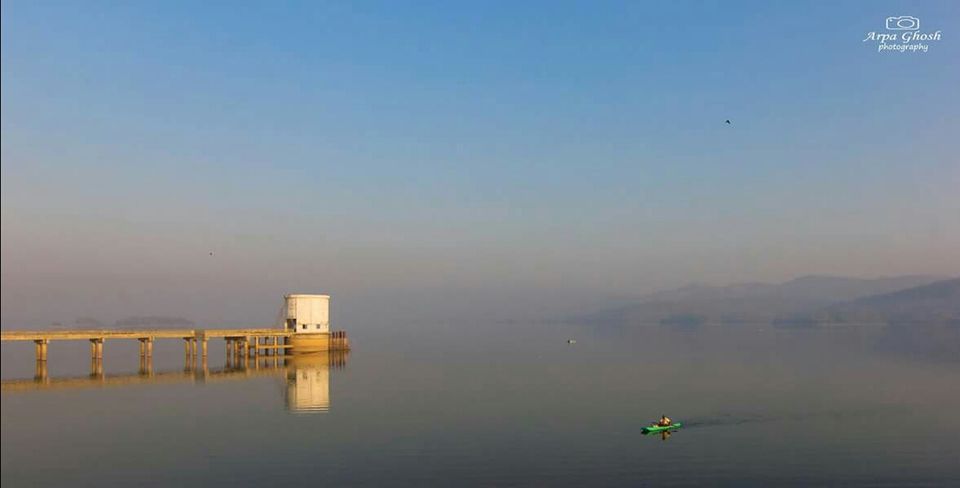 Now that winter is all set to bid us bye and spring is round the corner, we thought of having a quick short weekend getaway. One 4th February 2017, we, a group of 6 members, started our journey from Hyderabad as early as 5:30am. We chose the route -ORR->NH44->Nirmal Mancherial Road->Haritha Resorts,Kadam. The road condition was awesome hence the road trip was smooth and fabulous. The journey was scenic. The full bloomed flowers added charm to the scenic beauty on our way to Adilabad.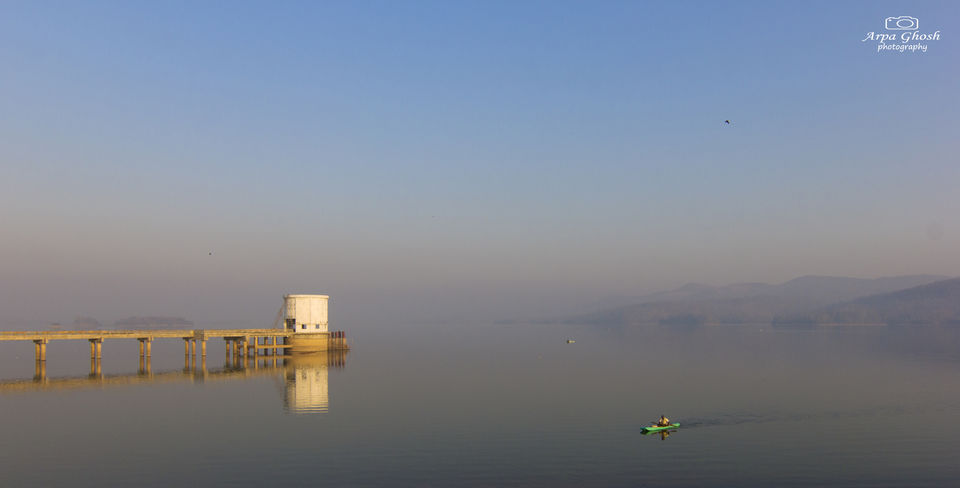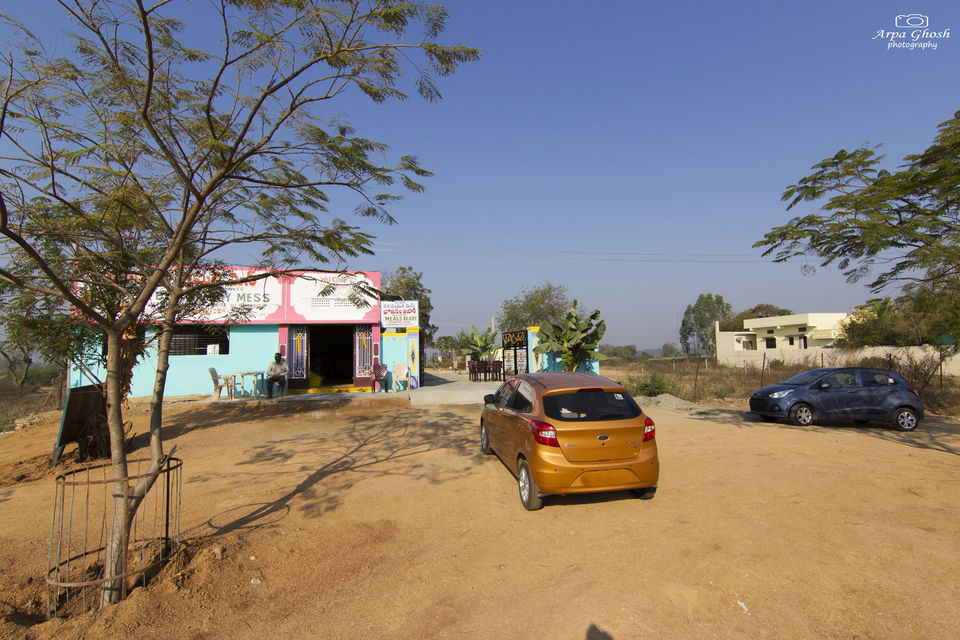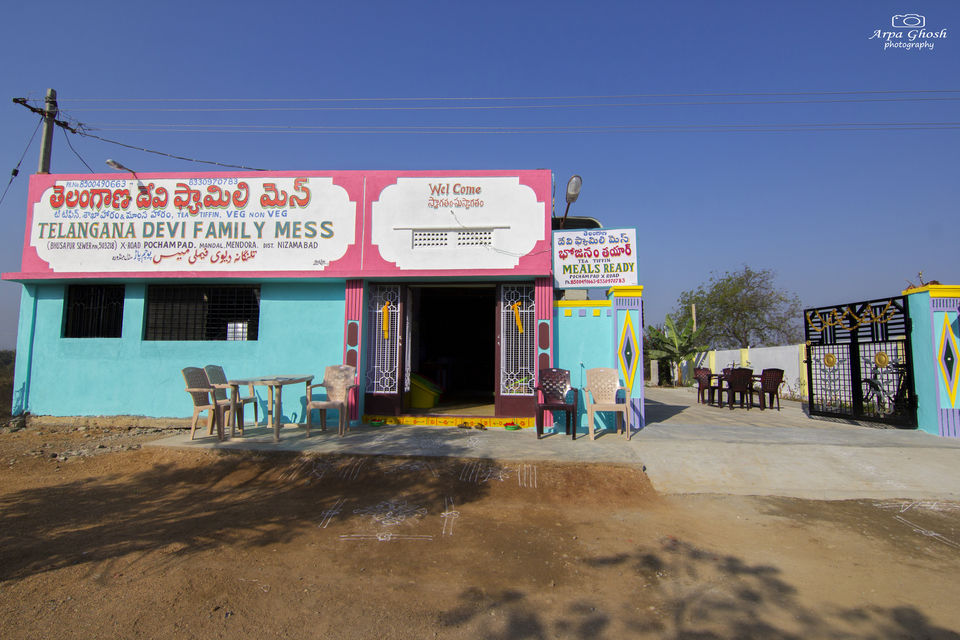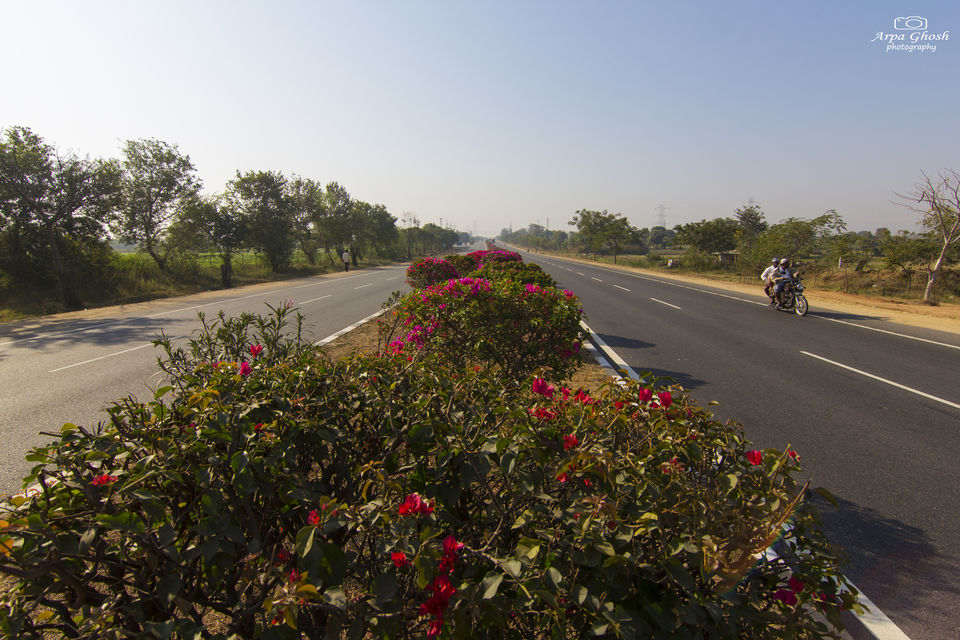 We took our first stop at Nirmal for breakfast. Having done with our breakfast with Idli, Dosa and "garmagaram" chai, we again headed towards Haritha Resort, Kadam, where we had made our hotel reservation.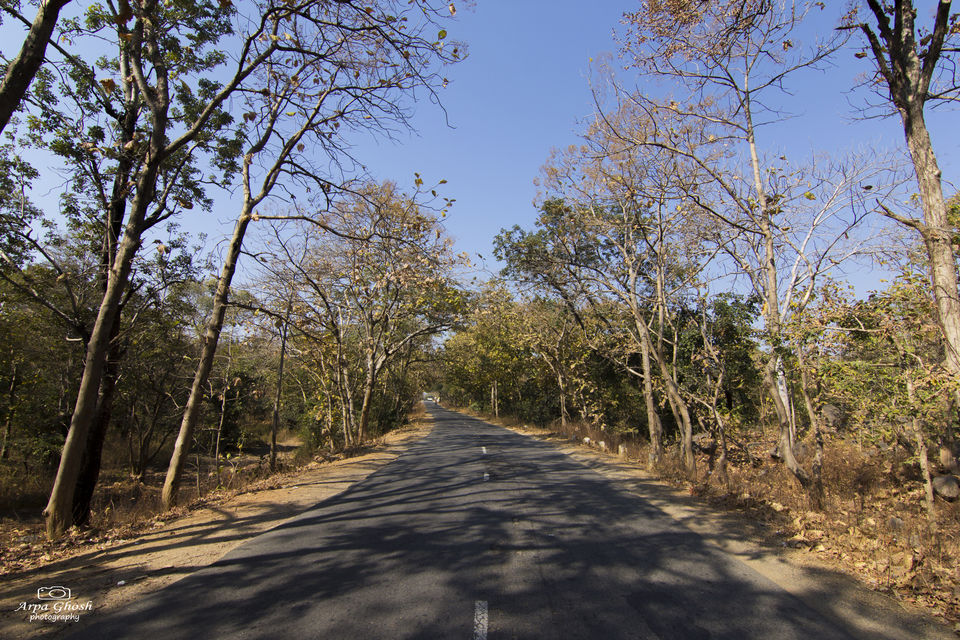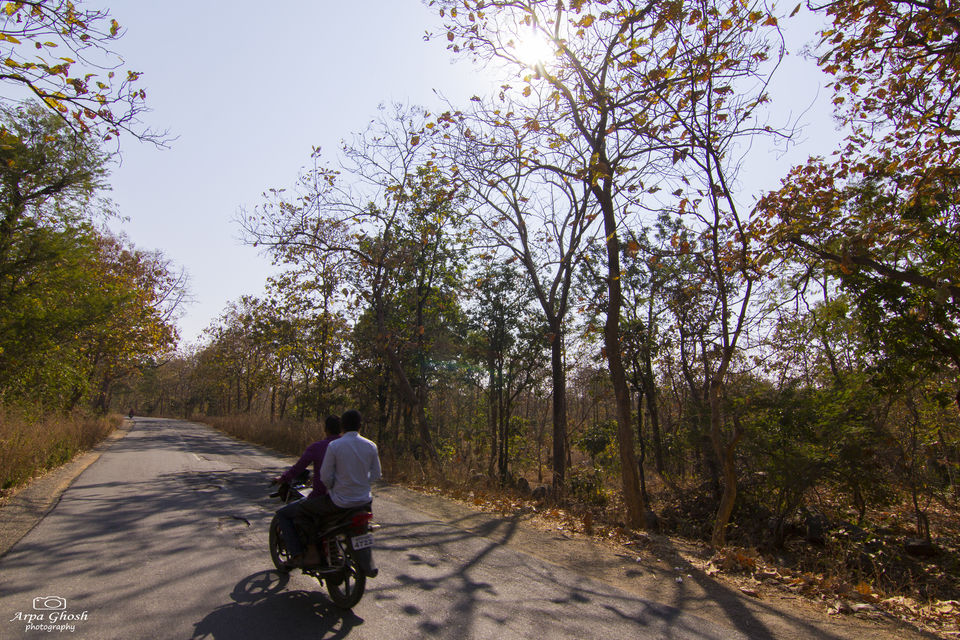 The first sight of Haritha, Kadam impressed us. It was a clean and scenic property right on the bank of Kadam Dam. The backyard of the hotel gives clear view of the lake. The Receptionist was courteous and helpful. He suggested us to have early lunch and head to Jannaram for Jungle Safari in Kawal Tiger Reserve. He called up Jannaram Haritha and made booking of our Safari trip. We quickly got refreshed and had lunch. The Haritha Restaurant offers vegetarian meals in lunch. However, Eggs were available in lunch. The food was decent and tasty. Non vegetarian food was also available. It's better to order in prior. We ordered our Dinner right after lunch for their convenience.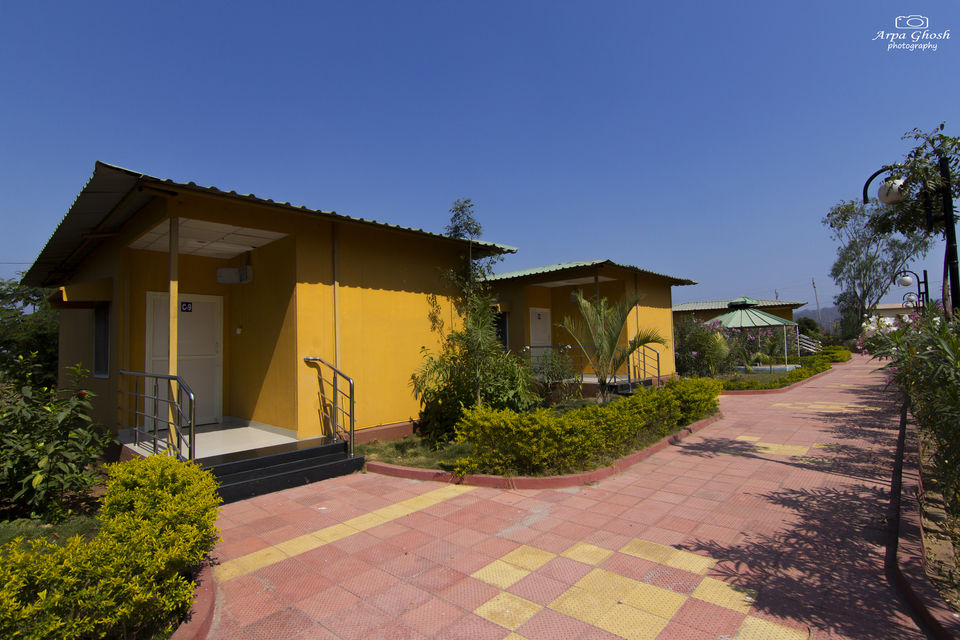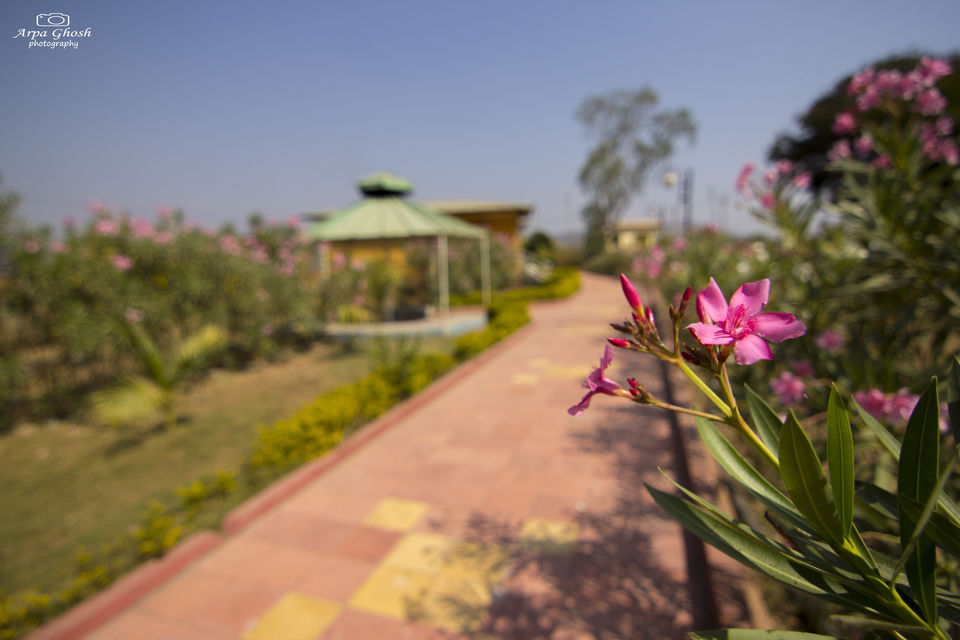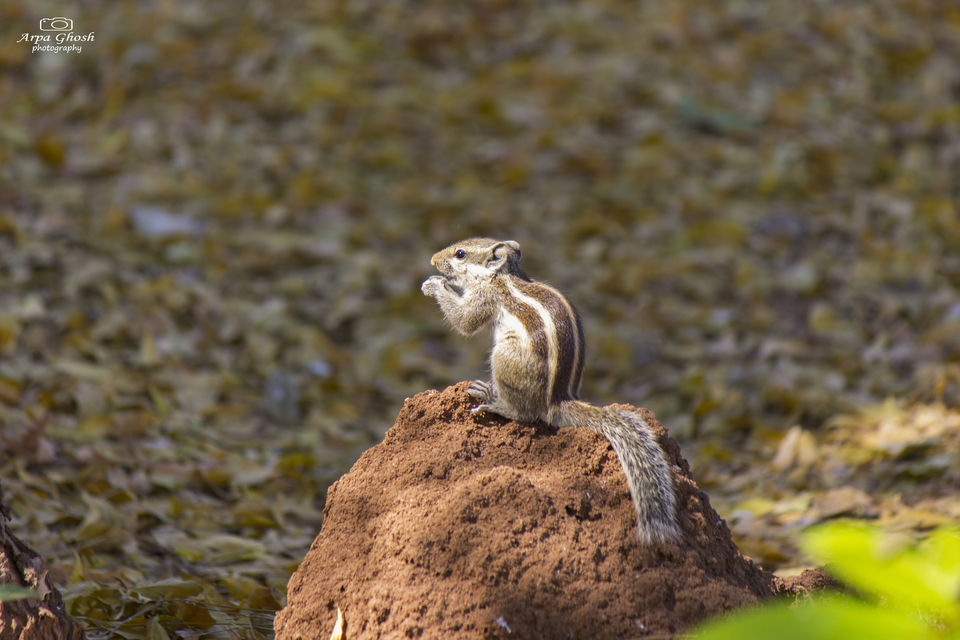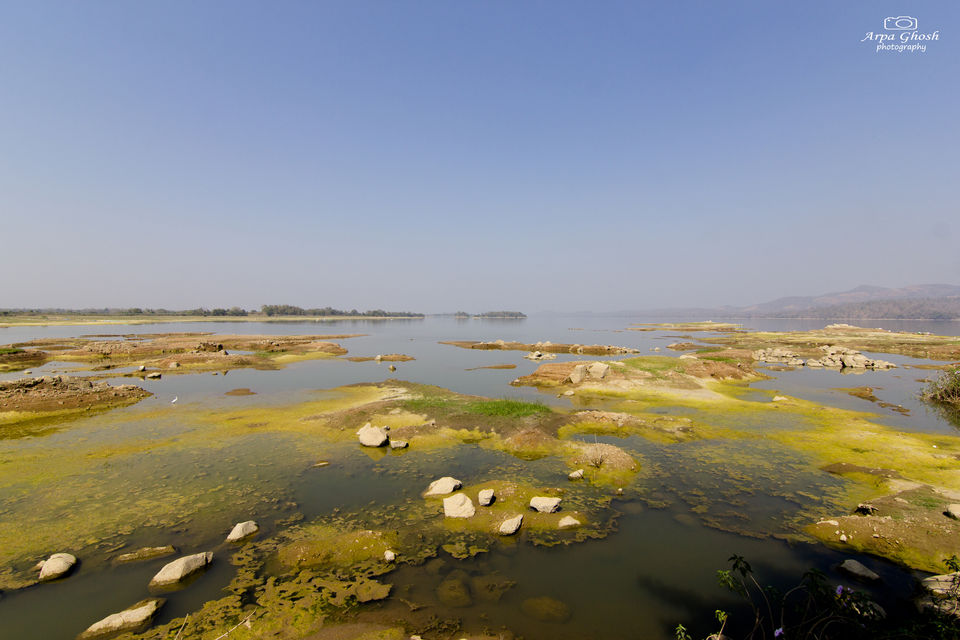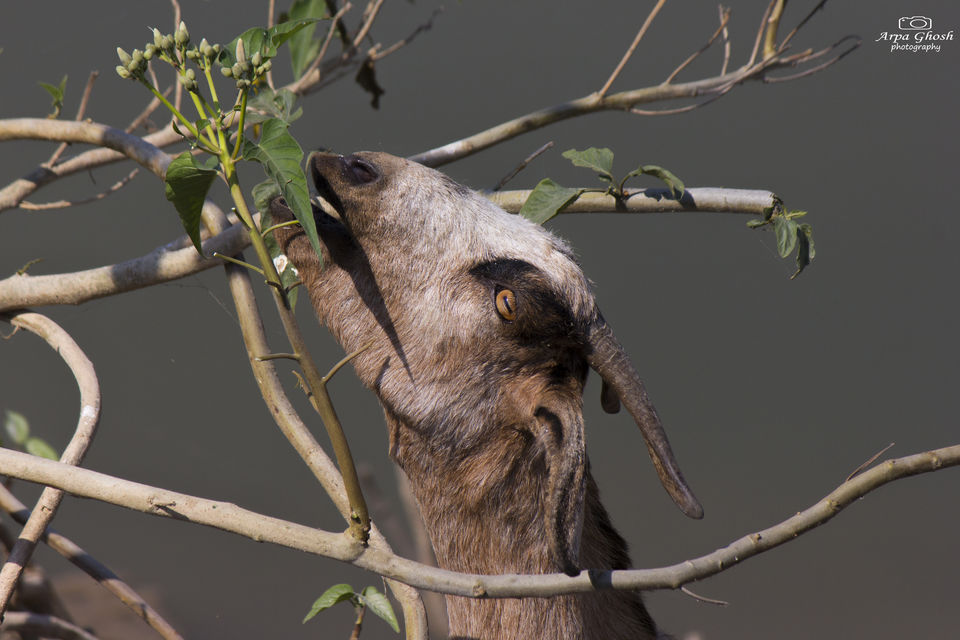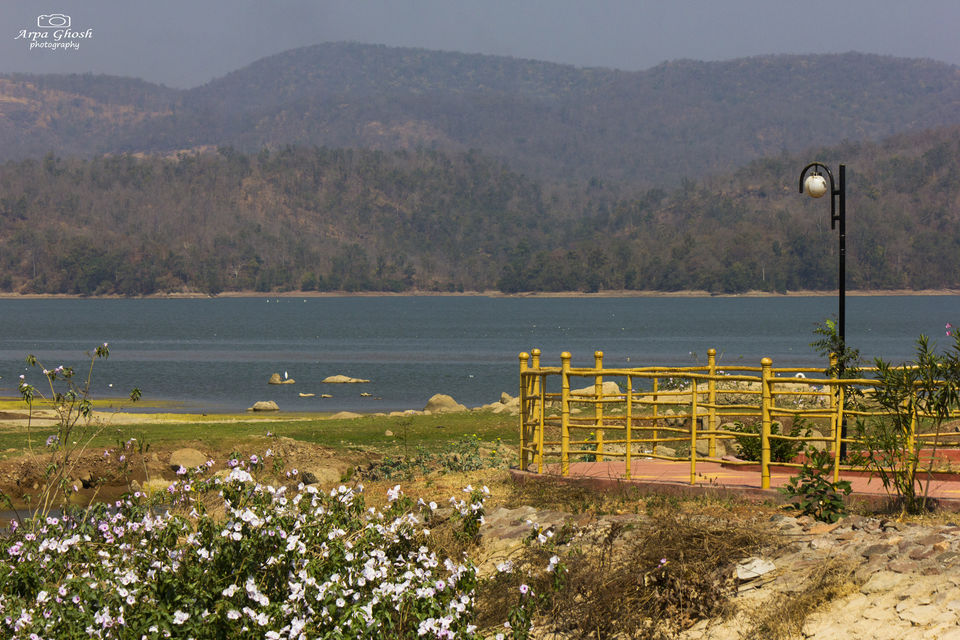 Anyways, after lunch, we started heading towards Jannaram Haritha, which is situated at 30 minutes distance from Kadam. We parked our Car in Haritha Jannaram. We made requisite payment for Safari- Rs.200/- per head and you need to pay Rs.150/- at the entrance of Jungle.We boarded our Safari Car and started from Jannaram Haritha itself.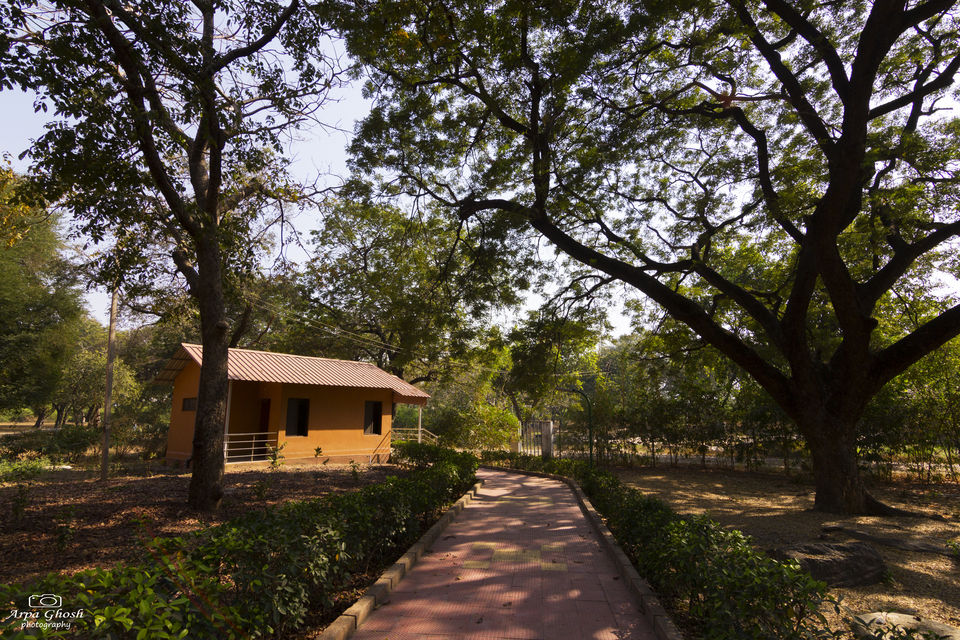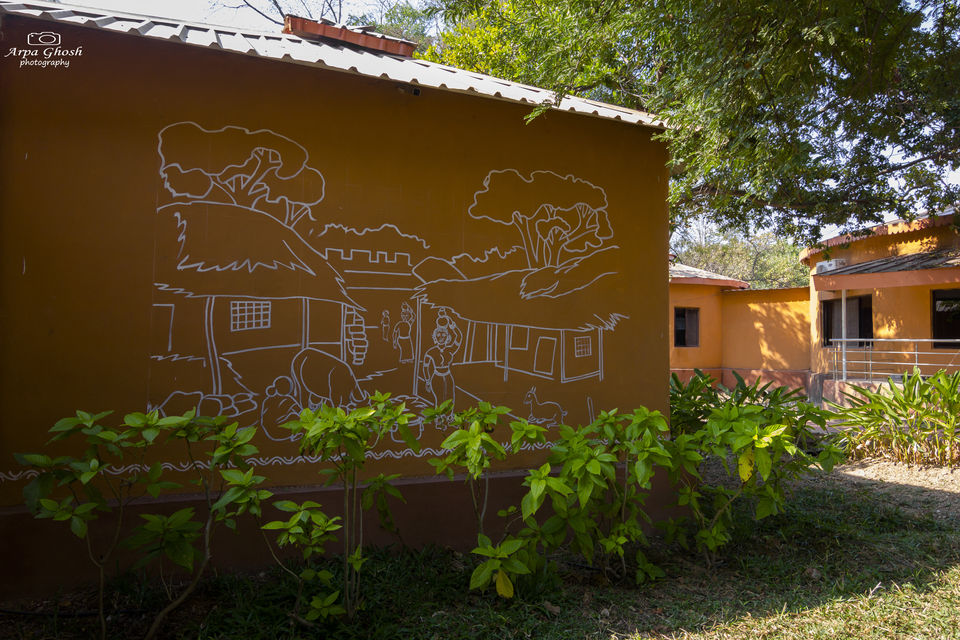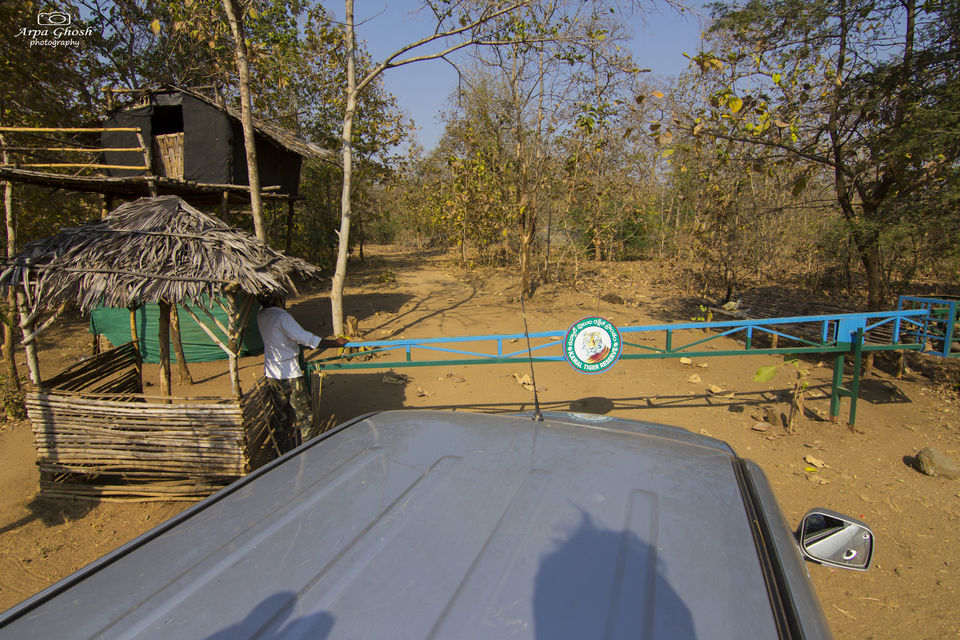 The Safari lasted for 1.5 hours. The driver was really efficient. The Safari through the Forest was exciting. The Jungle wasn't very dense. It was very dry. We managed to spot few Nilgai (Blue Bull), few herds of deer, peacocks in the Forest. We didn't find tiger in Kawal Tiger Reserve. The Safari Driver didn't confirm us about the presence of tiger either.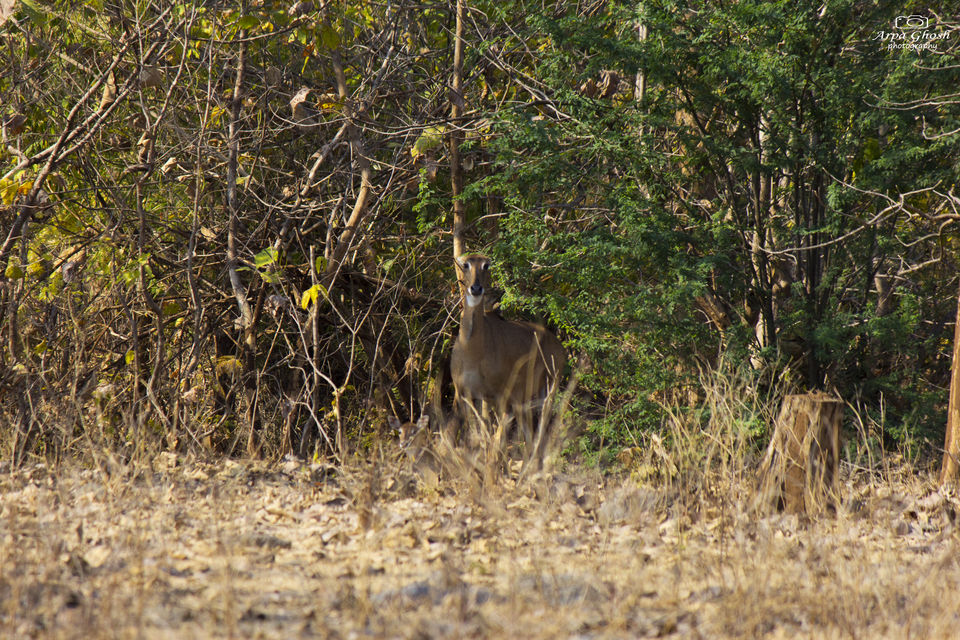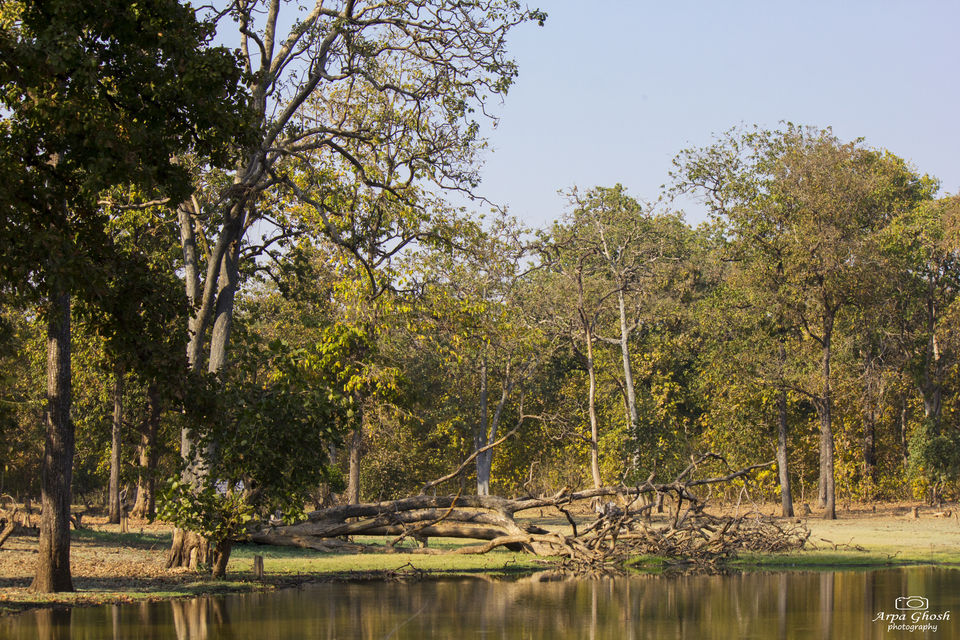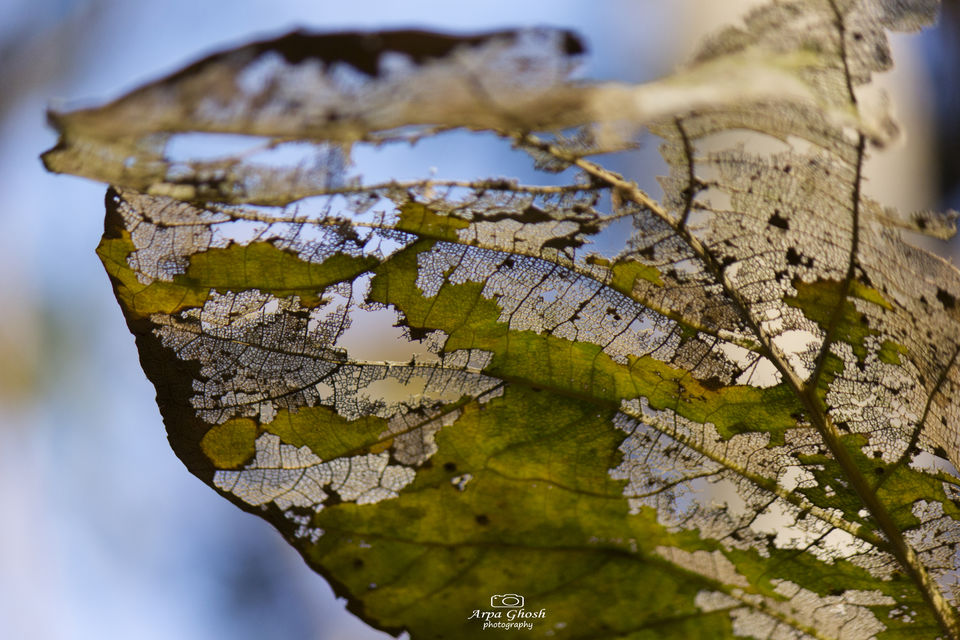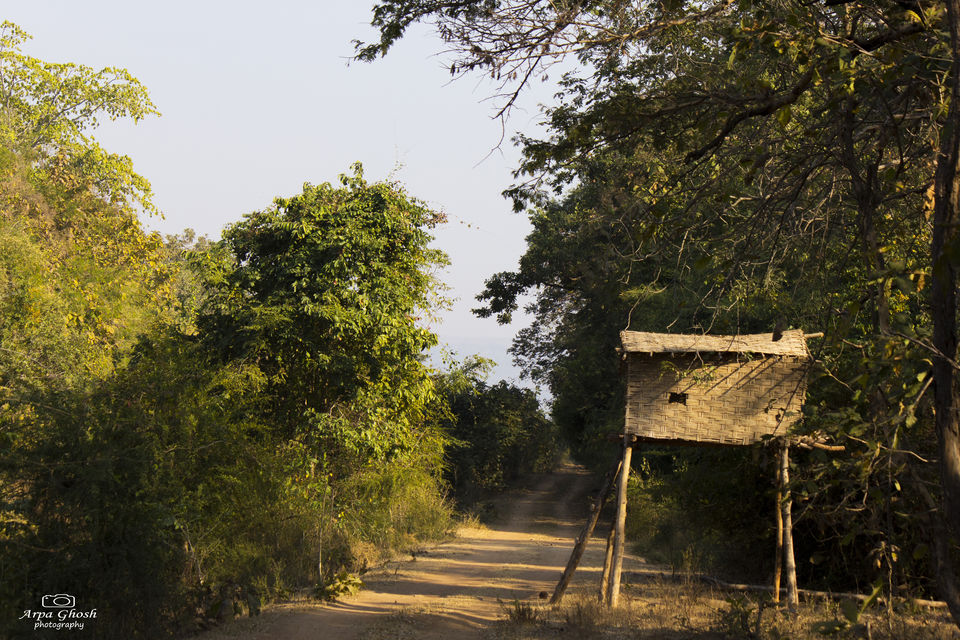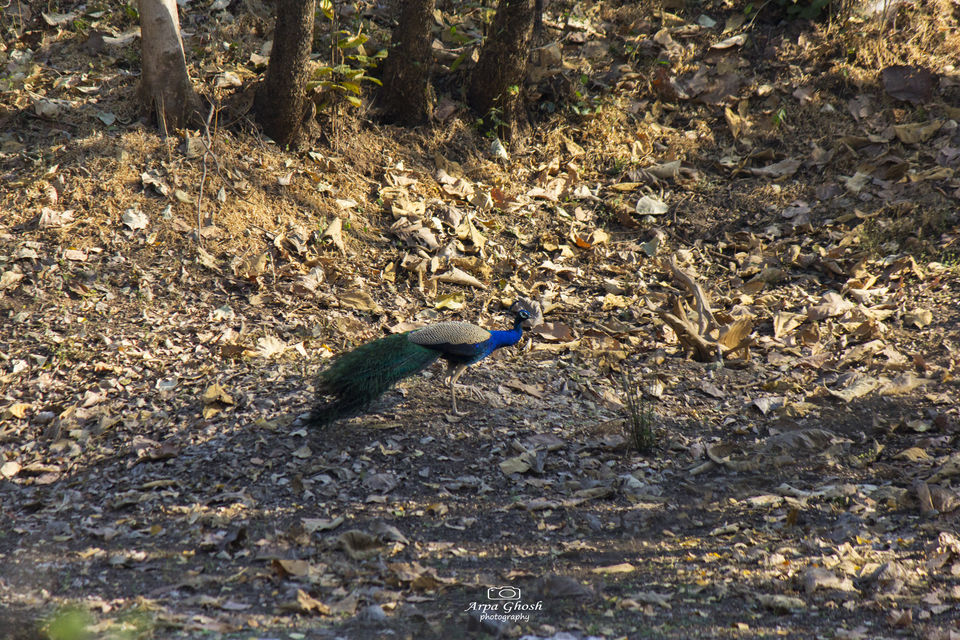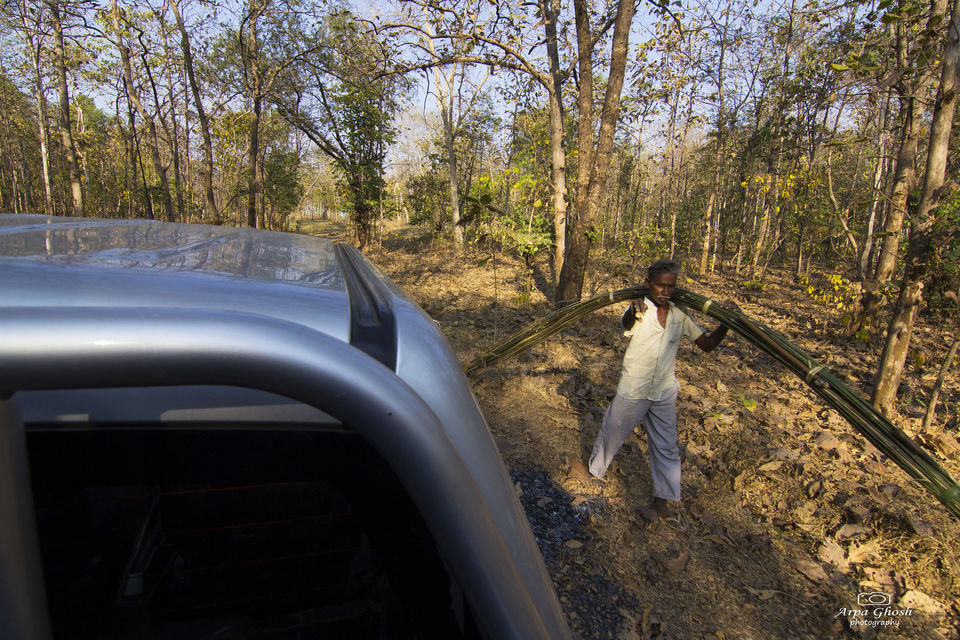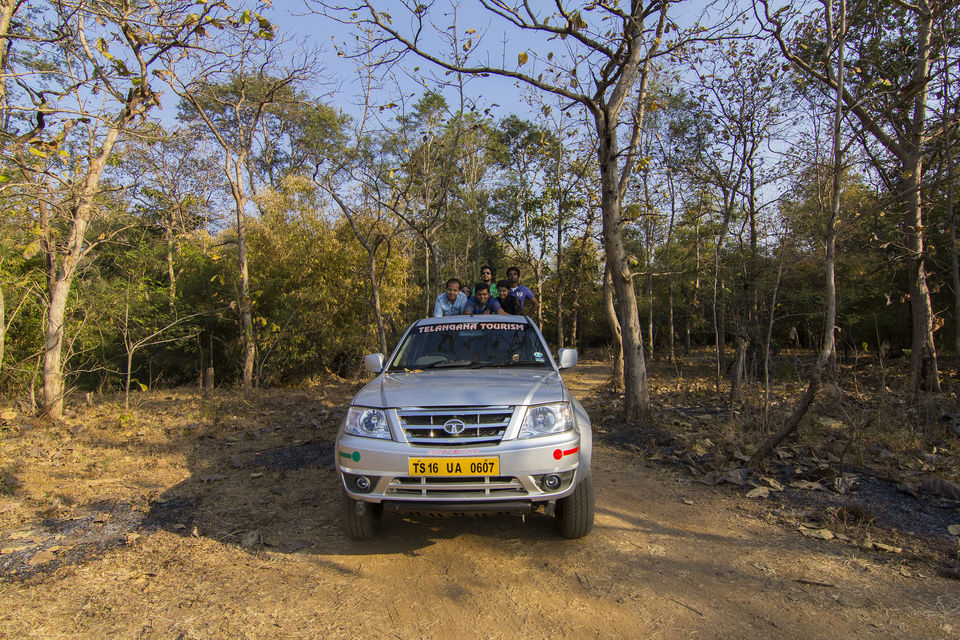 Having done with our Safari, we returned to our Hotel. It was almost 5pm. Sunset time was approaching. We planned to enjoy Sunset while boating on Kadem Reservoir. We went for boating. Normal boating costs Rs.30/- per head. They have speed boating option as well. The boating time span was extremely short. To be very honest, didn't enjoy the boating much. Infact, we had a bad experience. It was a motor boat having as many as 15 members on board. The boatman was experimenting and swinging the boat constantly as speedboat on few public's demand for fun, which was horrible and kind of dangerous. There was no life saving jacket in the boat. In-spite of several requests from our side to stop such dangerous game, he didn't stop. So, from my personal experience, I would suggest if anyone is interested to have normal boating, make sure to warn in prior not to experiment in the middle of reservoir without any life saving jacket for your personal safety.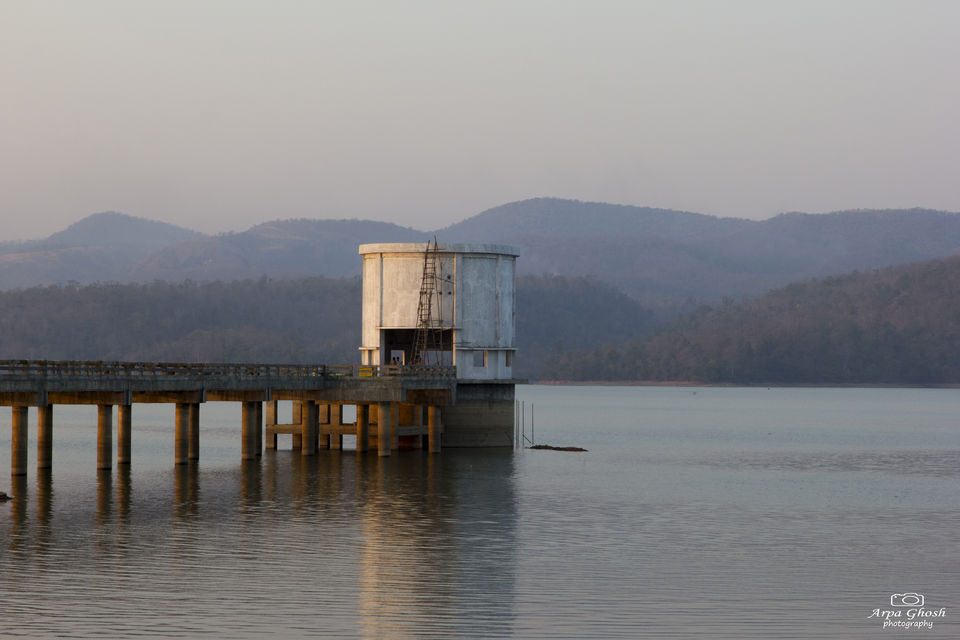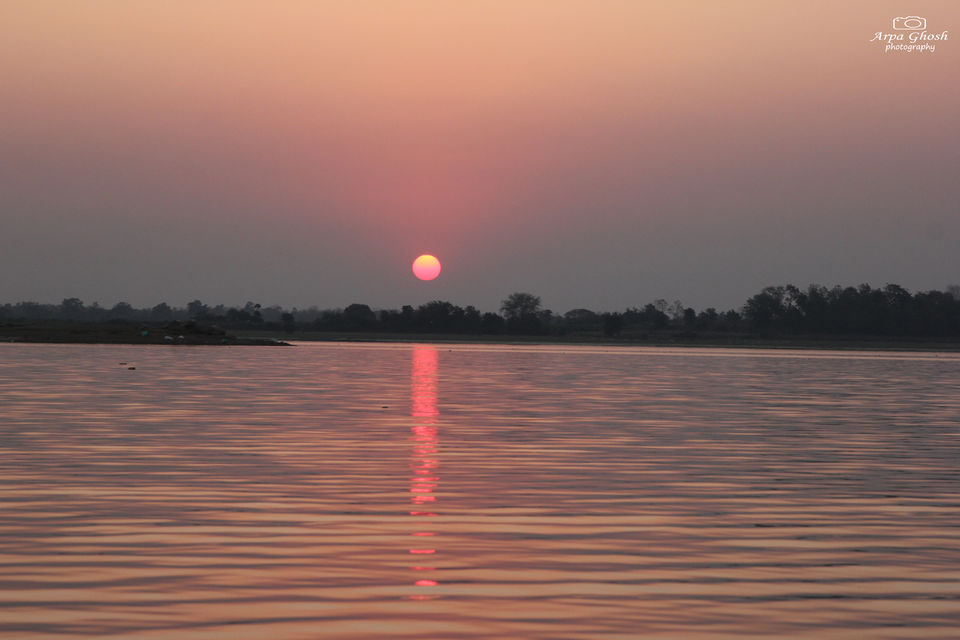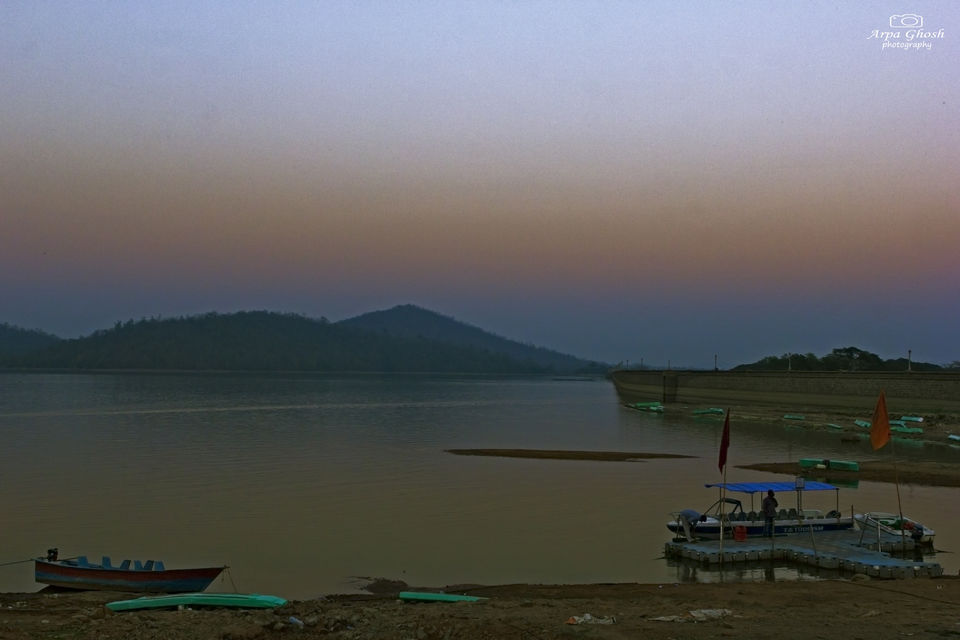 Having done with the terrible boating, we spent some time in the Dam enjoying Sunset from the land. Thereafter, returned to our hotel and got ourselves refreshed with hot tea and tasty Veg Pakodas! Dinner was served around 8:30pm. Food was really tasty! Chicken Fry was awesome! Having done with our dinner, we went out for walk. The area outside the Hotel Compound was quite dark and was only illuminated by Moonlight. The cool breeze of departing winter, the starlit sky, the darkness and silence around was so intoxicating and refreshing. I thoroughly enjoyed star gazing there. The place is so pure! Pollution level is low. Hence, the whole sky was twinkling with bright stars! One can spend hours gazing at stars! After spending considerable time outside, we returned to our hotel only to witness the beauty of Kadem Lake on a moon lit night. It was indeed calm and beautiful! We loved spending time by the lake but it was getting late and we had plans for the following day, so went to sleep early!
The next morning was fun! We enjoyed the Sunrise by the Dam.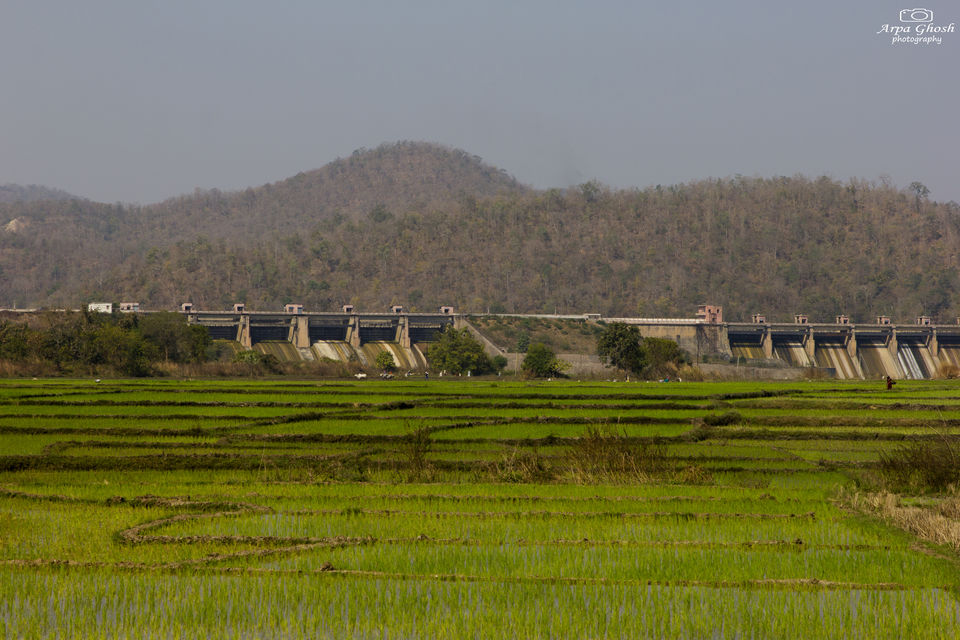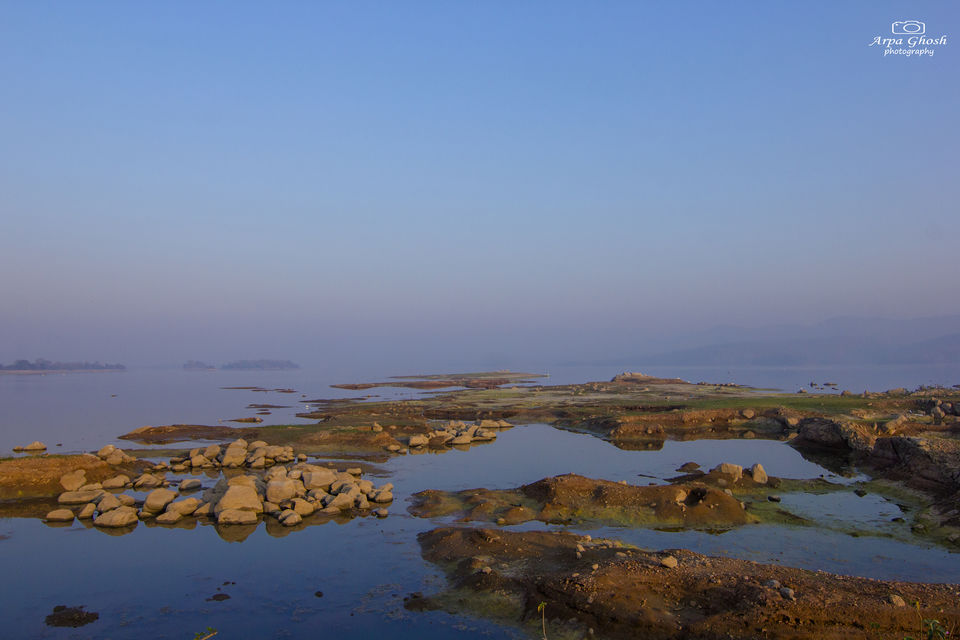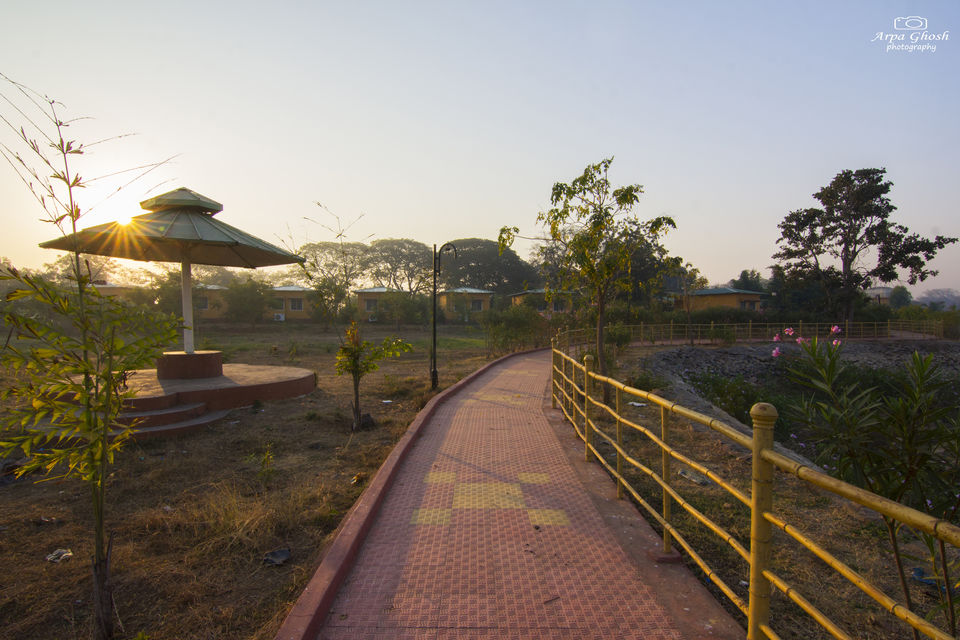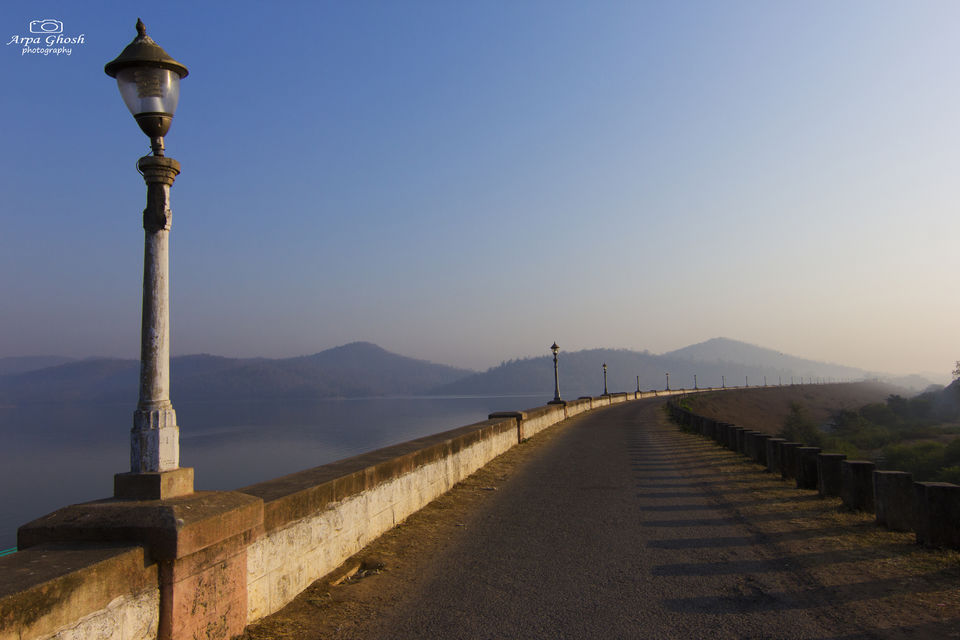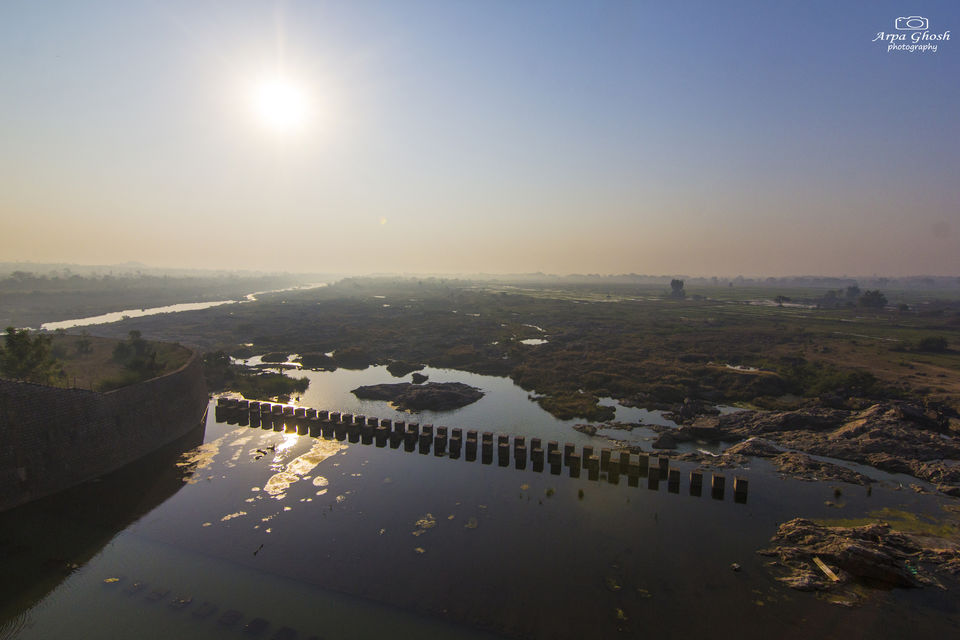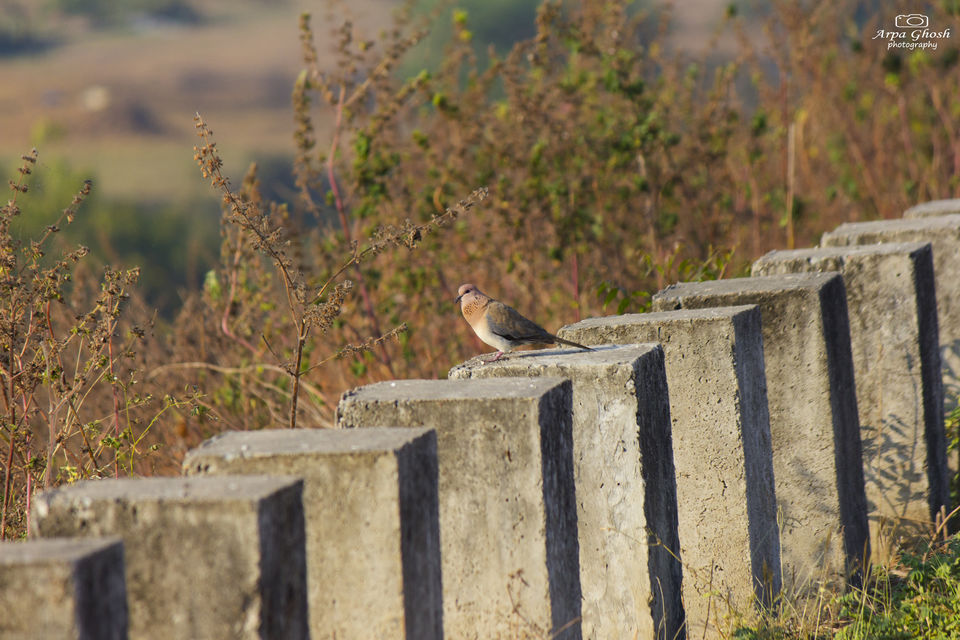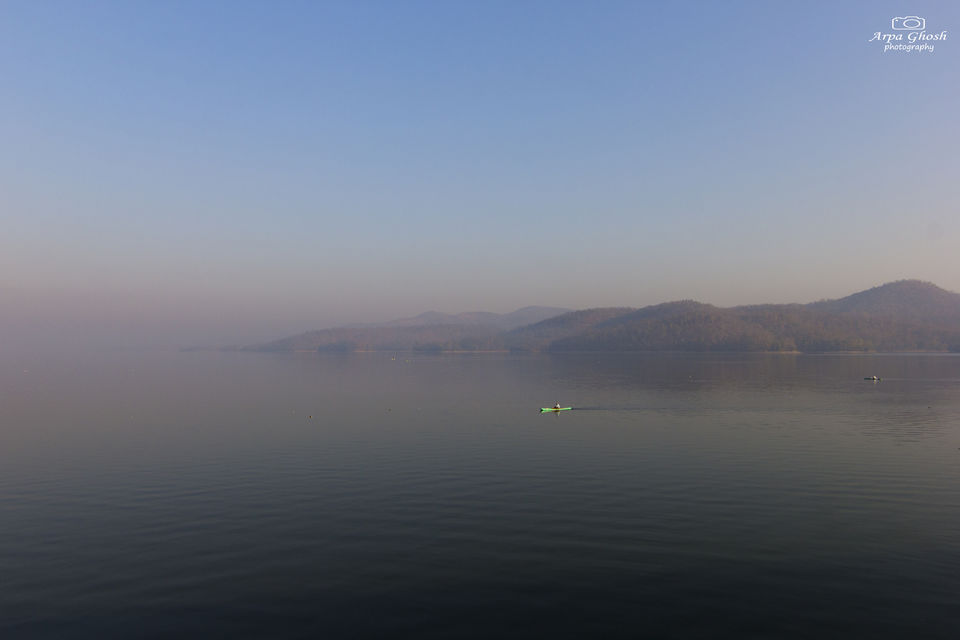 Haritha Hotel offers complimentary breakfast. After having breakfast, we friends spent some quality time playing badminton in the Badminton Court within the Resort premises. We checked out around 11am and headed to Pochera Waterfalls first.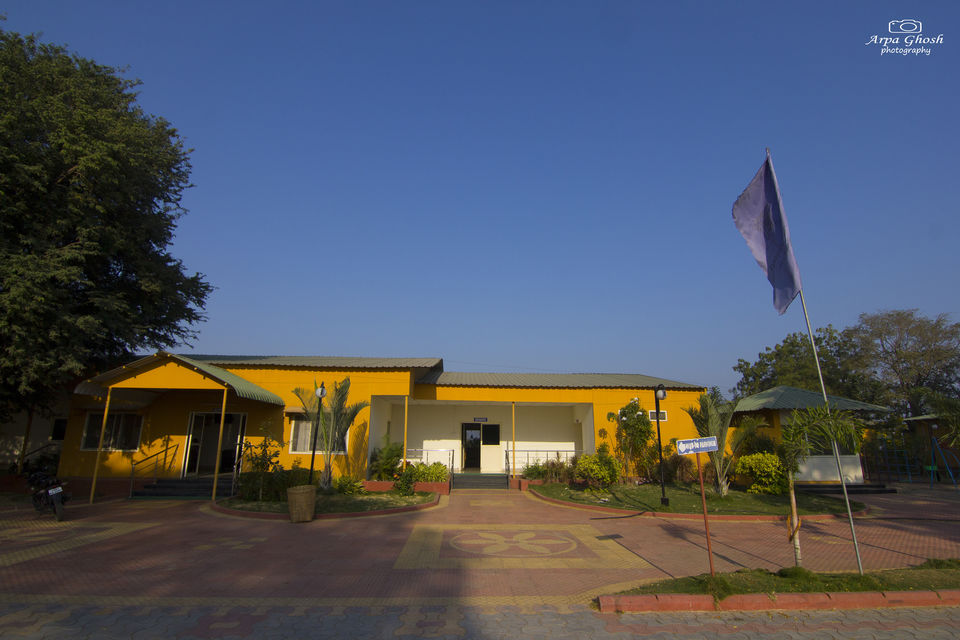 Pochera Waterfalls is a wide waterfalls situated in midst of forest. The forest trees were extremely dry! There was scarcity of water in the Waterfalls, which was kind of disappointing. We didn't enjoy the proper beauty and fun only because of our wrong time selection. Had we visited the Waterfalls right after the Monsoon, we would have enjoyed better view. We spent hardly 30 minutes in Pochera Waterfalls, then headed to the famous Kuntala Waterfalls of Adilabad District.
Kuntala Waterfalls is situated in the midst of Forest. After parking your Car, one has to walk around 500 mtr to reach Kuntala Waterfalls. The Waterfalls can be enjoyed in two step- one from above itself. The other- you have to step down 408 steps to enjoy the cascading Waterfalls. The view from the above was so disappointing for us that we didn't get the enthusiasm to step down 408 steps under the scorching heat of the Sun at 2pm. There was hardly any Water.
However, Kuntala Waterfalls really looks beautiful after monsoon. The whole area was extremely dry! Hope to visit again after Monsoon to taste the different beauty of Waterfalls.
By the time we had reached Kuntala Waterfalls, it was already afternoon and we were hungry. There aren't many eateries around. However, there is one- which offers basic Bread-Omlette; Jeera Rice, Egg Fried Rice for lunch. It's a very basic small shop which can provide an immediate relief to your hunger. Having spent some considerable time in and around Kuntala Waterfalls, we started our journey for Hyderabad. We took several stops on our way back home. We ended our trip with a sumptuous dinner at a roadside Dhaba near Medchal. #
Overall, the trip was nice and refreshing! The beauty of night by the Lake and the star gazing was very soothing to the soul! Hope to visit again after Monsoon.
Frequent Searches Leading To This Page:-
road trip to adilabad, adilabad tourist places, tourist places in adilabad telangana, adilabad tourist spots, hyderabad to adilabad tourist places