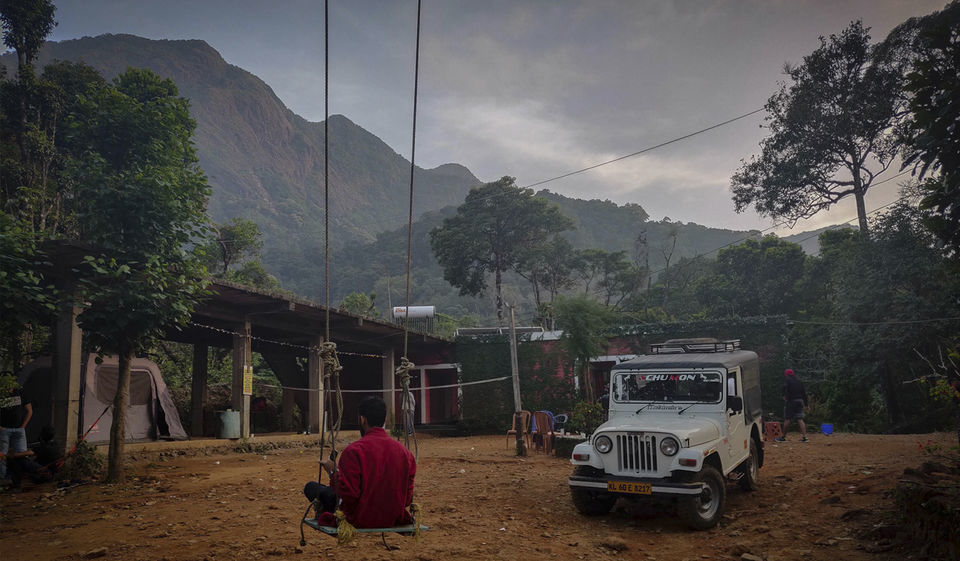 Storming out of my HODs room, I know my days there are over. But that doesn't matter. I'm glad that I don't have to go to that place again. I'm someone who believes in 'give respect-take respect' concept, and I have never got that from that company. Of course, Shekar Chandran is jobless today. For others, I am stubborn who left a well earning IT job at Bangalore, having no plans for future. Yeah, I don't know what happens tomorrow. So I don't care. All I wanted was a break. A worthy break from all these chaos. And I started looking for camping near Bangalore. That's when I came across Campper and their 'Wild Hush 900 Kandi' at Wayanad.

ADVENTURE BEGINS
A new coat of wax set ashine my mate. That was the go green signal. Kicking my RX100 alive after a long time, I felt the energy surge... I am a free man...
A 7 hours ride, through plains, mountains and forests... That was something beyond the words can express. 4 pm was the check-in time given. "After that, it will start getting dark here. And it will be hard" said Emmanuel, the caretaker of the campsite. By 4:30, I reached the base camp of Wild Hush 900 Kandi. Emmanuel has arranged a Jeep from there to the campsite. I meet Chandran, my Jeep driver. Parking my bike there, I boarded the Jeep. Two more people were there in that Jeep. Gokul and Ananya, from Bangalore. They were also heading for Wild Hush for a night's camping. A search for calm and composed camping near Bangalore took them here. Gokul and Ananya were so lovely and friendly. I liked that couple so much.
An off-road ride of 16 km is what waited for us on the way to the campsite. And of course, that was awesome. Chandran proved to be a great driver and a nice guide too.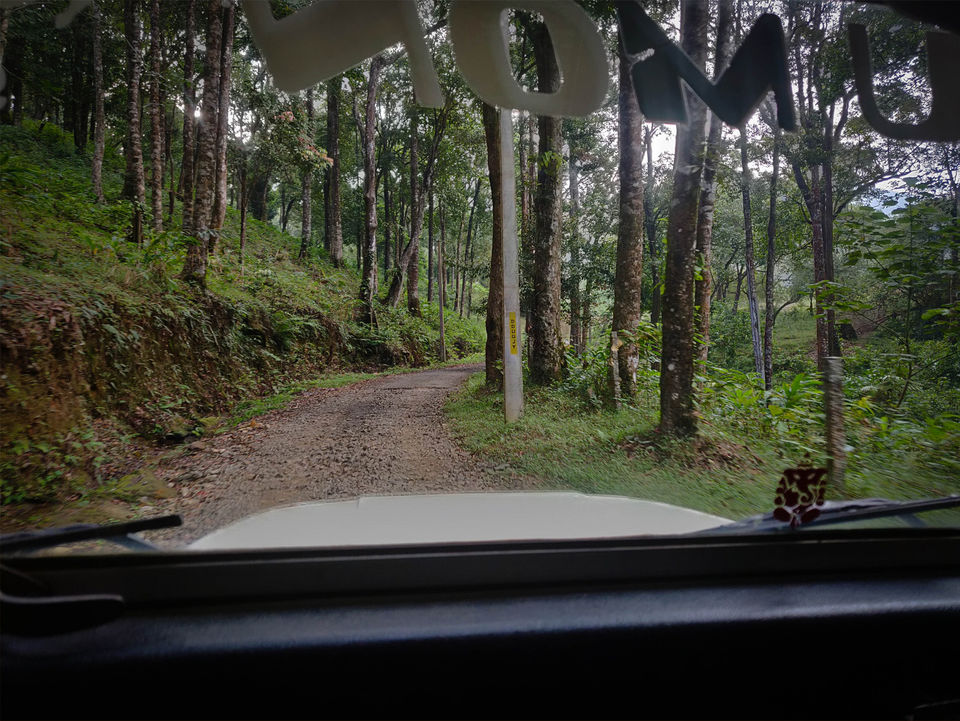 HUSH...IT'S WILD
Terrifying silence is what welcomed us to Wild Hush 900 Kandi. The distant bird cries and sounds from the bushes made a forest-like feel. The whole campsite was covered with thickly grown trees, leaving no room for light to filter down to earth. Emmanuel welcomed us with hot black tea and some local snacks. He then lead us to our tents set up on a rooftop. When asked about it, he replied, "grounds won't be that safe, you know?" Ananya seemed to be a bit shaken. But there was a cunning smile on our face. This is going to be real fun, I thought.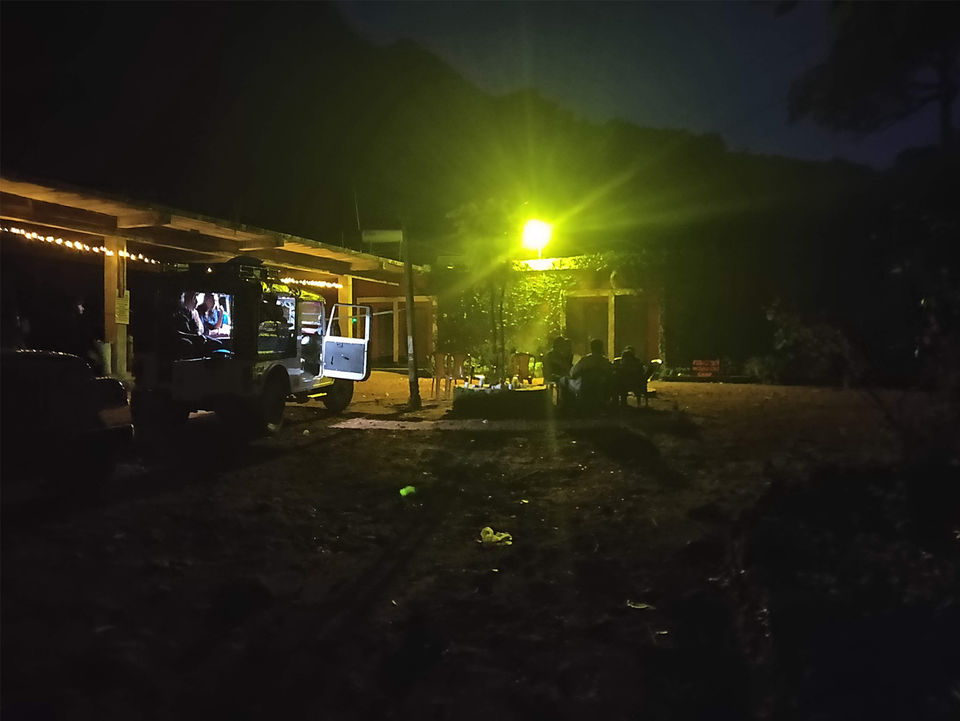 Emmanuel set the campfire. It's around 15°C at 900 Kandi, Wayanad. The campfire brought all the campers together. There were around ten campers on that day including me. Camping was an escape for most of them. We spend a great time under the warmth of the campfire.
After the dinner, I set out to my tent. I want a peaceful sound sleep. I know, I'm in the right place for that.
SUNSHINE PAT
Mornings are always awesome while camping. Walking up in a tent is something I always loved from my previous campings. Sunlight was filtering down through the thick canopy like slender golden treads. Emmanuel greeted me good morning handing over a hot mug of black tea. This man is deeply in love with black tea, I thought. He enquired how was the stay. 'It was great'; but I didn't tell him that. I just smiled.
"How about a trail into the deep forest?" he asked me. I was surprised. 'Hell...yeah!' I thought, but didn't tell him that. "OK," I said. What?!!!
An hour later, a group of six started for the jungle trekking. Emmanuel was there up front. Chandran, our jeep driver was also in the group leading us. We trekked for almost one hour, covering cardamom plantations, streams, natural caves, hollow trees, 'ganda'- the forest border etc... and that morning was great. Back at the campsite, its time to say goodbye.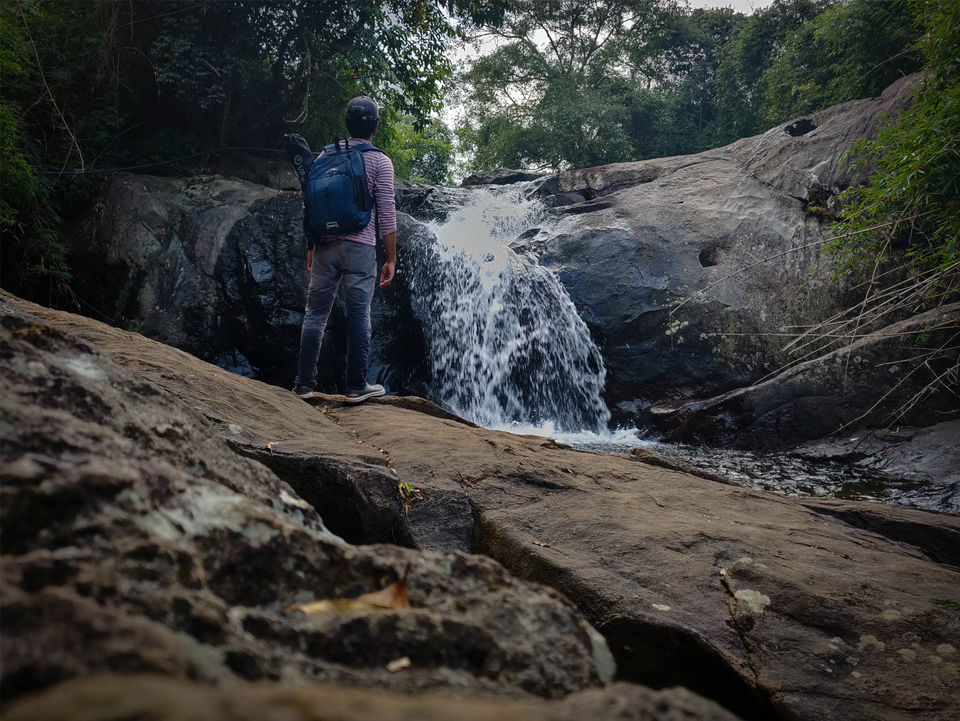 JOURNEY STARTS
After freshening up, we had our breakfast. Packing up for my trip back, it felt a bit hard to leave. I was looking for a perfect break, an escape to unknown. And here, at Wild Hush 900 Kandi, nature bestowed herself with her magical cures and refreshers. I choose Wild Hush 900 Kandi as an escape camping near Bangalore. But this trip inspired me to move much further...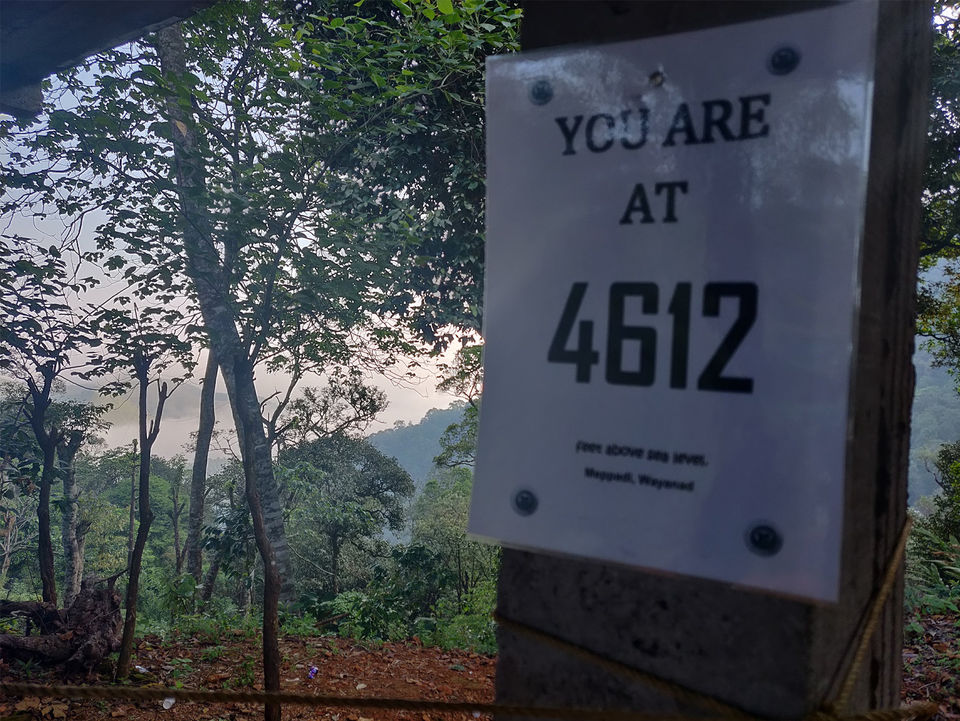 Resigning from my job, I turned out to be a camping entrepreneur. I contacted with Campper to turn my land at Ponmudi, Kerala to a campsite. Their assistance was really worthful. The campsite will be up and running within a few weeks. I do travel a lot nowadays... And I'm living a life I wished...
In search of camping near Bangalore, I came to Wild Hush 900 Kandi... I left 900 Kandi in search of new horizons far away... and the journey still goes...