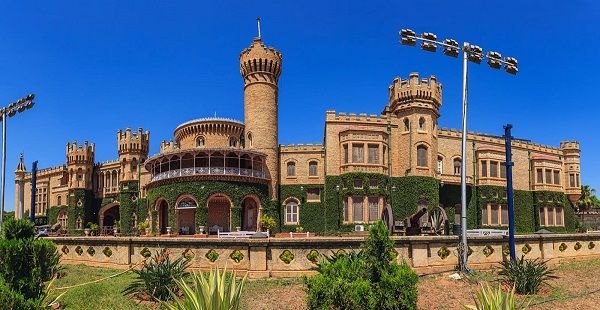 The Garden City as you call it is not just a pretty landscape of all things green. To be precise, Bangalore has more than 900 parks and gardens. They are those neatly done green spaces sprinkled throughout the city. From local parks to the most famous gardens, Bangalore is a city that breaths green at every step. But, that's not all. Bangalore is one of the most progressive and leading metro cities.
This is one place where people never hesitate to experiment, try out new things and come up with novel ideas. A great city that has everything for everyone. You have beautiful gardens and parks if you are in search of some quiet. There are innumerable happening places like shopping malls and cafes if you are out there to explore. Looking for some history and architecture? That's there too!
In this article, we would go through a journey to explore this beautiful city. We all know that Bangalore is also known as the Silicon Valley or the IT Capital of India. In the past decade, this city has evolved to be home to so many others who come down from different cities all over India. This city offers income but that's not the end of the story. Apart from the places to visit, Bangalore has a lot of other activities for people and this keeps the city going. You can say. It helps the city to breathe. From trekking to yoga, music, marathon, workshops, meetups. The list is endless. Let's take a deep dive into what the city has to offer.
1. Lalbagh Garden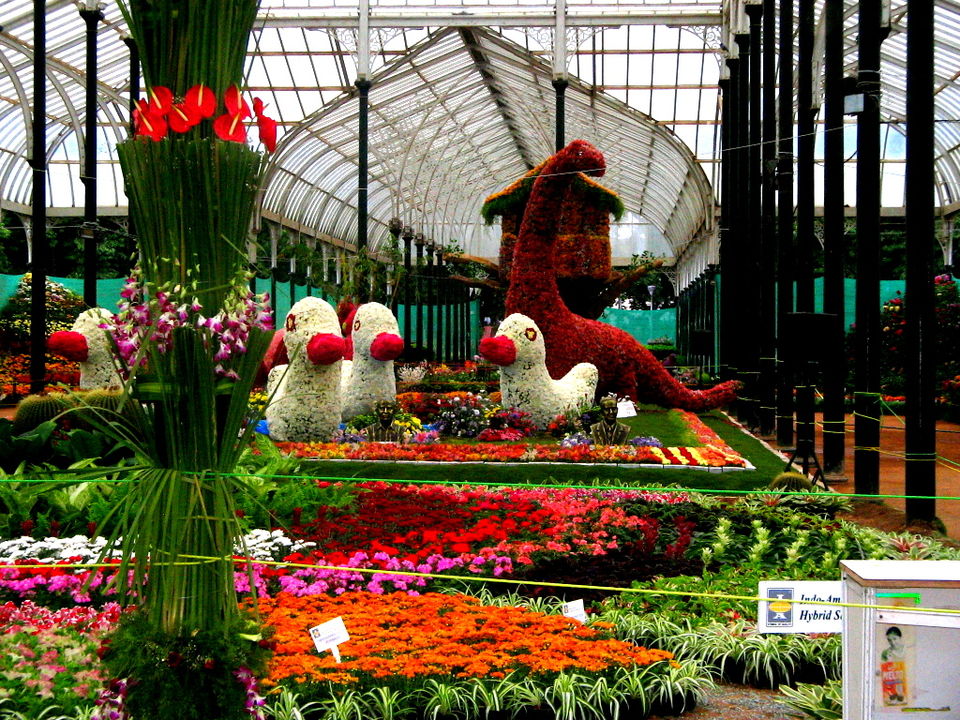 Located in the southern part of the city, it is one of the most prominent tourist attractions of Bangalore. Spread over an area of almost 240 acres, this garden forms the heart of Bangalore city. True it is indeed that the city breathes in through this gorgeous and huge green space.
2. Cubbon Park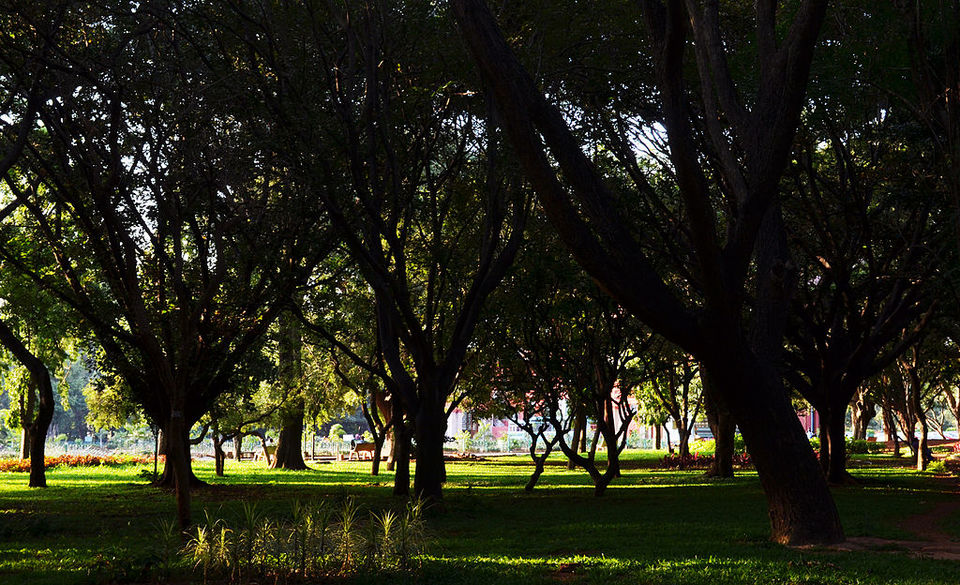 A major sightseeing attraction of Bangalore, it is no less beautiful than Lalbagh. You would find the most unique and interesting species of plants scattered all through the park. It's the perfect place to go for a morning and evening jog, plan family picnics or just while away your time.
3. Freedom Park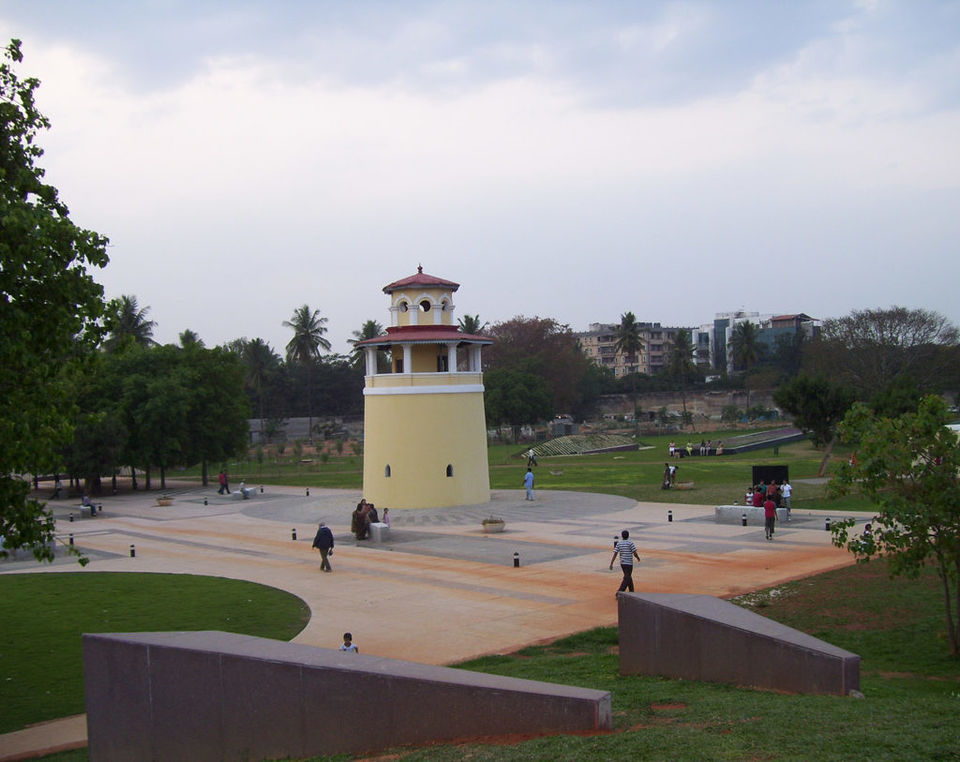 Did you know that the once-famous Central Jail of Bangalore which was the former prison has now been revamped and turned into a beautiful park? Well, that's Freedom Park. It was back in November 2008 when the park was inaugurated and opened to the public. Apart from being just a tranquil garden, the park also boasts of a library, a jogger's area, and a children's play area.
4. Bangalore Palace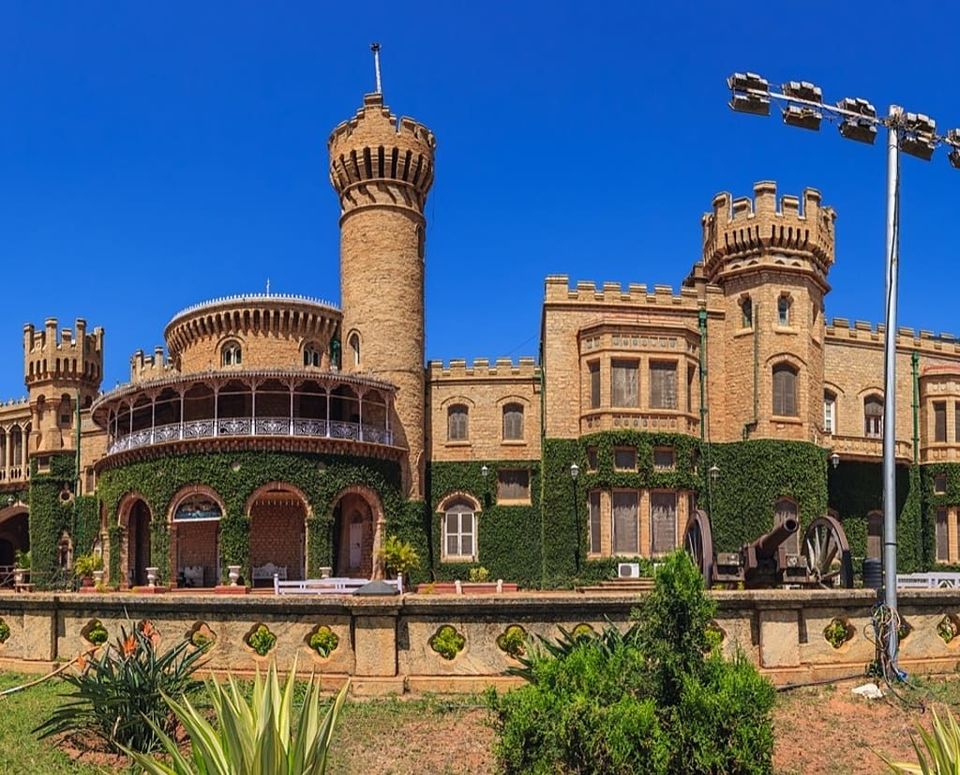 History and architecture lovers, this is the perfect go-to place for you. Built-in the year 1878, this palace is now the central attraction of the city. The old majestic richness is still preserved and as you enter this palace, it's a feeling as if you have gone back in time. The palace gates are open to tourists every day from morning 10 to evening 5:30.
5. JP Park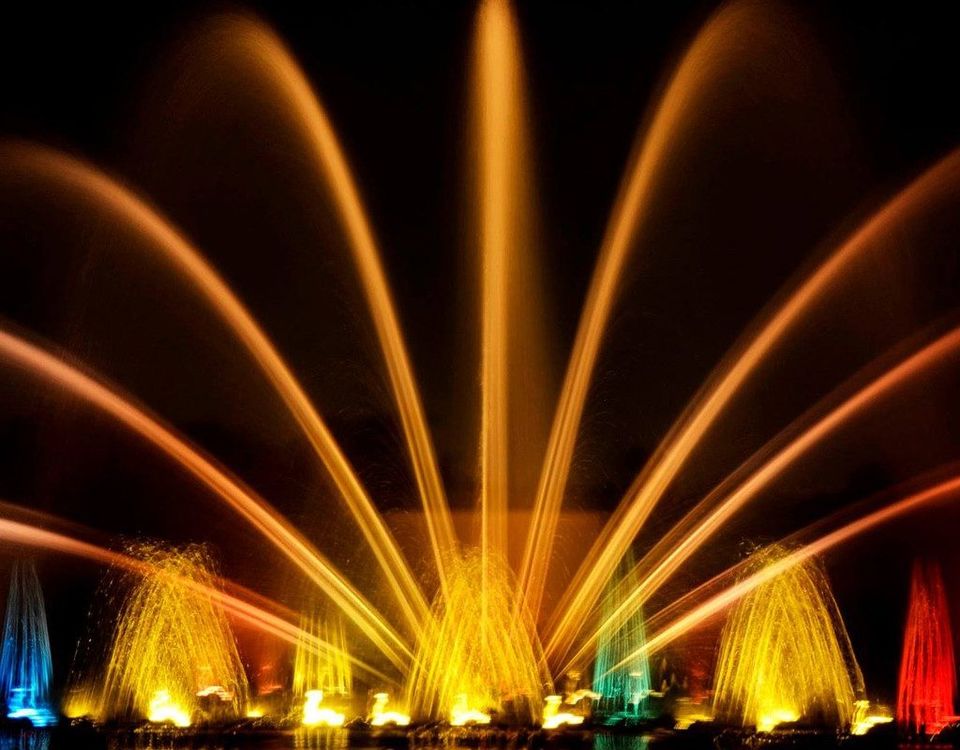 Jayaprakash Narayan Biodiversity Park. Yes. That's quite a long name but spread over 25 acres of land, the park is home to various plants and migratory birds. Also, there are four lakes, an amphitheater and a nature house which adds to the beauty of this place.
6. Agara Lake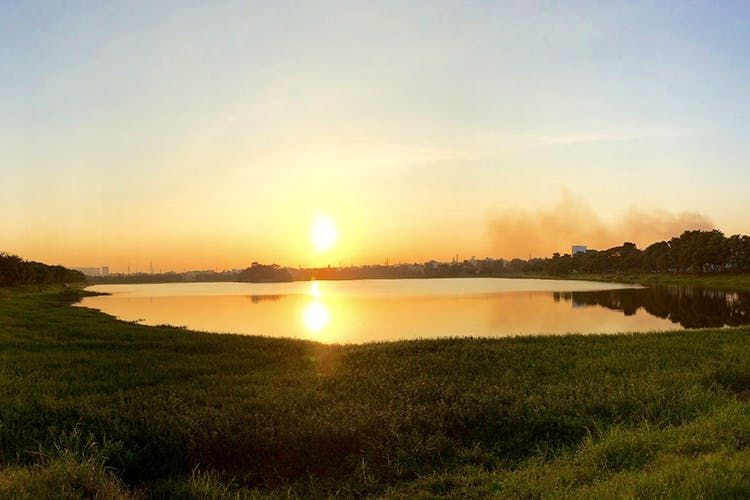 - Bangalore does have it's share of lakes. Big and small, the whole city starting from north to south is scattered with these pristine water bodies. While some are man-made and artificial, there are few which have formed naturally. One of them is the Agara Lake. Located in HSR Layout, this lake cum park attracts a good deal of morning joggers as well as migratory birds. As the sun goes down, it's a pretty sight to watch the birds, all grouped together to bid the day a farewell.
7. Ulsoor Lake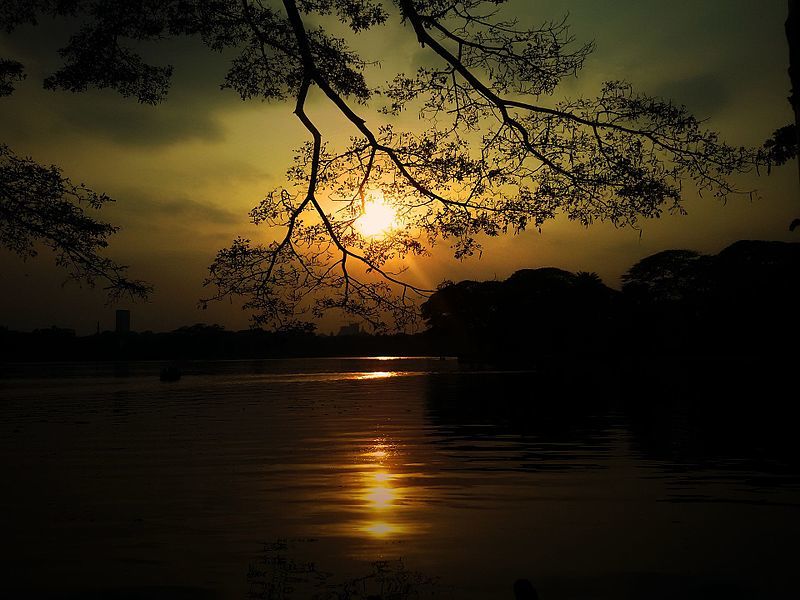 When you talk about the famous lakes in Bangalore, this is the first name that crops up in your mind. Also known as the Halasuru Lake, this beautiful place is spread over 120 acres along with a pretty garden of its own. It's one of the oldest and largest lakes with tiny islands scattered throughout. There is also provision for boating if you wish to go around the lake.
8. Sankey Tank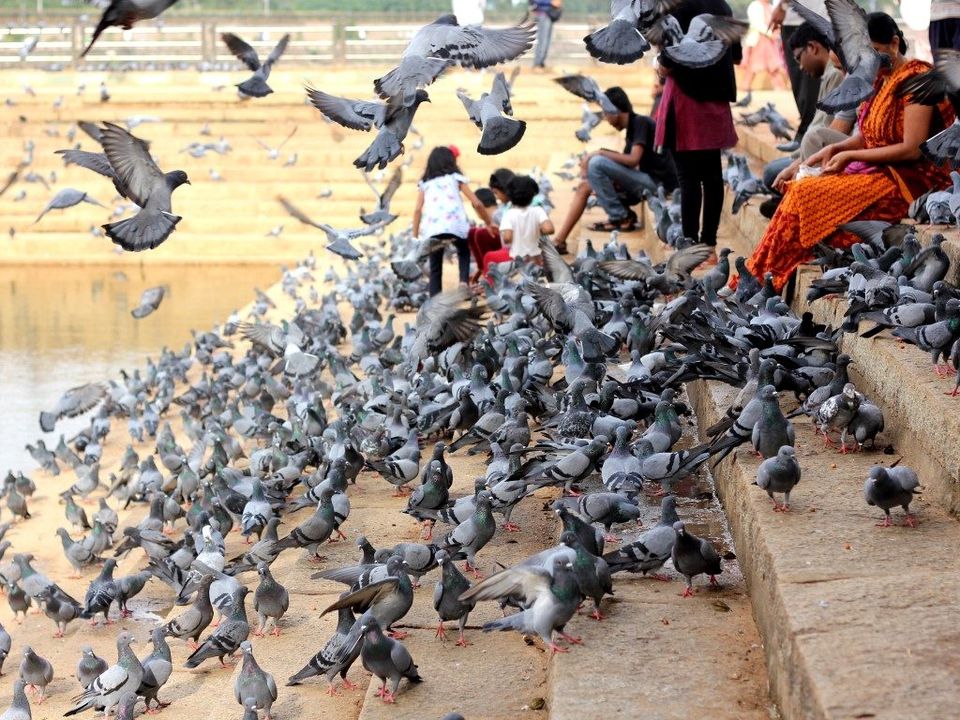 Situated in the western part of Bangalore which is known as Malleshwaram, this lake is a man-made one. But, it still does appeal to a large number of visitors every day. Weekends are the time when the place is completely packed up. The most interesting sight here is of the white swans taking a whole tour of the lake in a group. A perfect place for nature-lovers who would love some peace.
9. Hesaraghatta Lake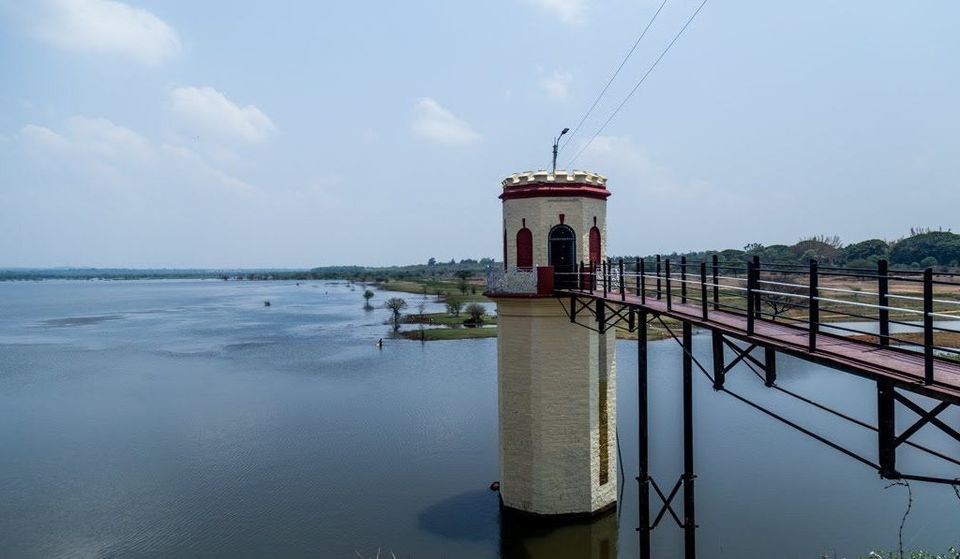 Enormous and home to a variety of birds, this lake is a man-made reservoir. Numerous migratory birds come here during the winters to make this place their home. Harries, Quailes, Flycatchers, and Robin. Yes. These are the species of birds who fly down here. This lake is also a favorite amongst bikers and cyclists.
10. Pottery Town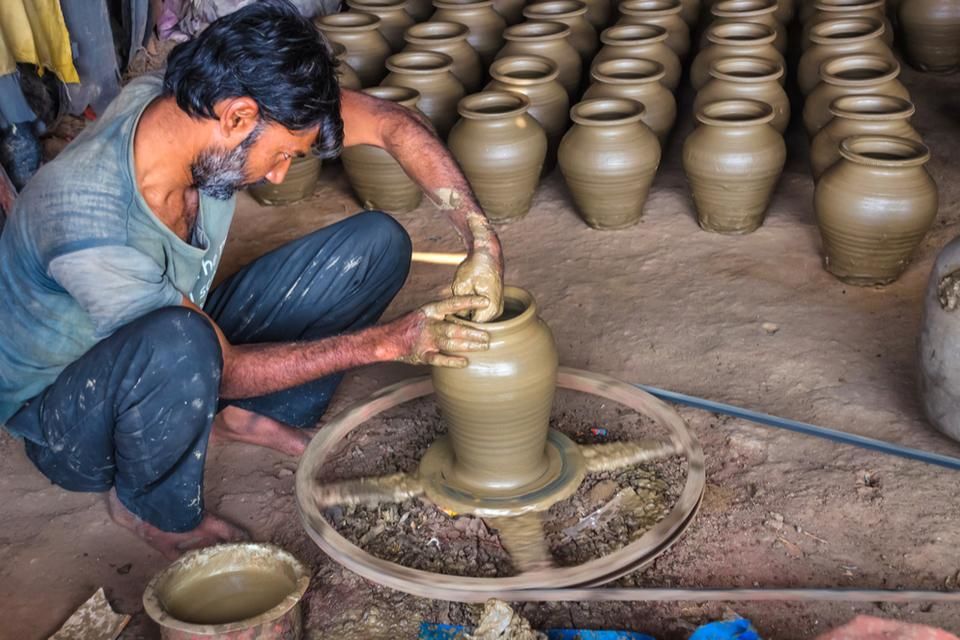 - This is definitely one offbeat destination but quite famous for sure. Every weekend this place is crowded with tourists and photographers alike. Home to some of the most talented artisans, you would find some of the best handmade clay products here. In the most humble setup, these potters who are locals have set up their own studio in front of the homes.
11. KR Market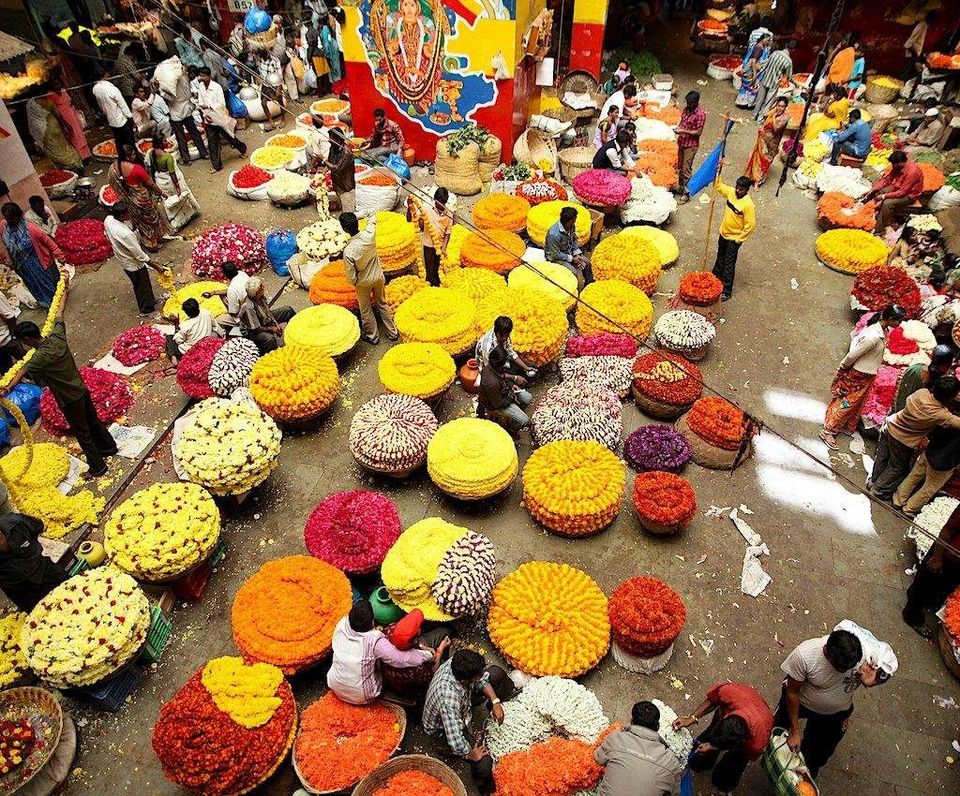 Popularly known as Chickpet, this is one place every Bangalorean or the ones who visit the city needs to take a look. Basically a wholesale market of all things good and gorgeous, there's nothing you wouldn't find here. Name it and there, in some alleyway, you would find a tiny shop selling your preferred stuff. Vegetables, furniture, clothes, metal, utensils, and whatnot. The list is quite long.
12. Majestic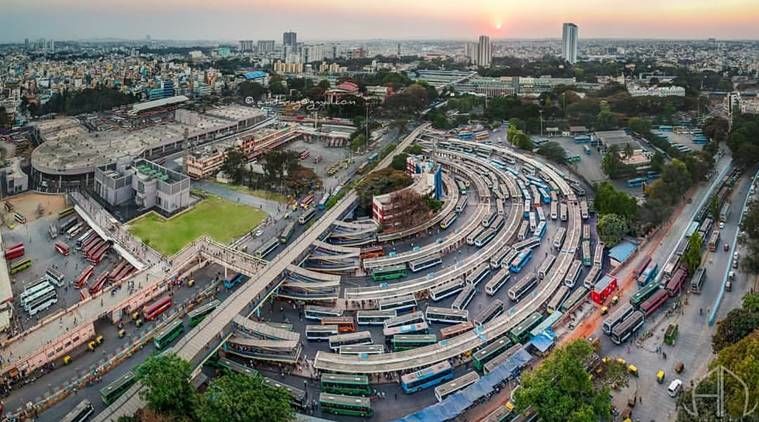 The central point of the city from where you can find transport to all parts of the city and everywhere else. There's a metro station which is connected to all parts of Bangalore. Apart from providing easy transport to the local areas, you would also find innumerable outstation buses regularly plying from Majestic.
13. Commercial Street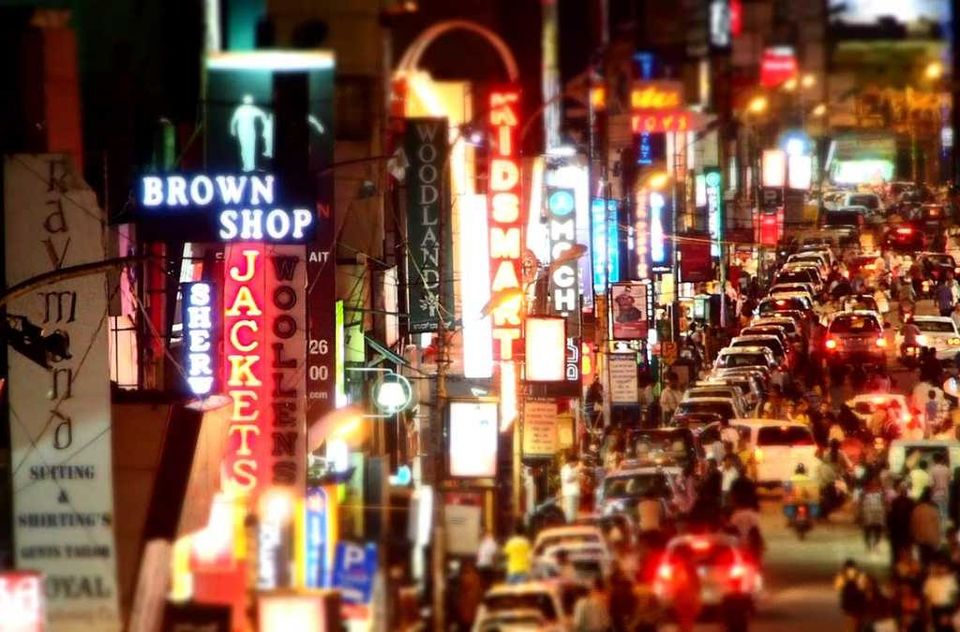 In the mood for some shopping and that too without burning a hole in your pocket? Commercial Street is that perfect place which has some of the best places to shop. There are also quite a few eateries which offer really good food of your choice.
14. MG Road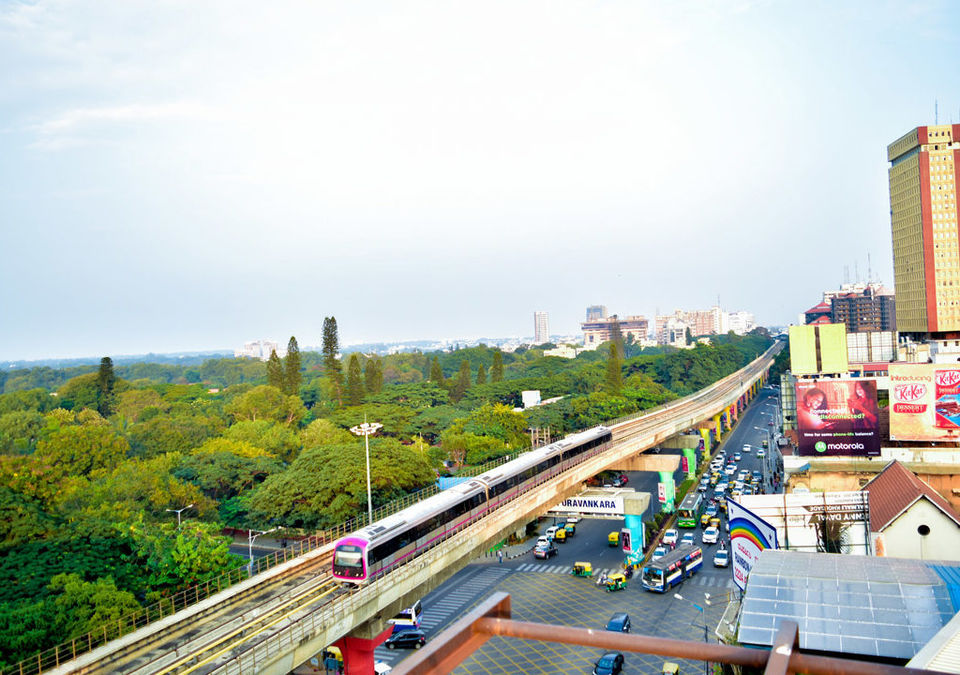 This is yet another shopping destination much favored by the Bangaloreans. Elite and uptown, you can shop from some of the best-known brands, dig into really good food or just take a stroll around the streets. You might feel that you are not in Bangalore when you walk down the well-paved roadways of this posh location.
15. Brigade Road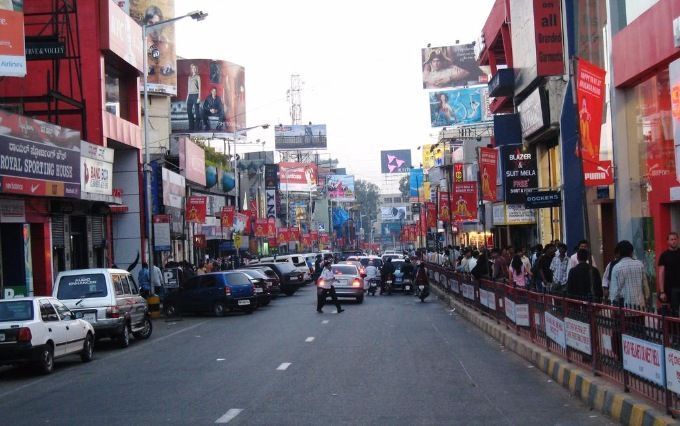 Situated close to MG Road and just a few minutes away from Commercial Street, this place is the commercial center of Bangalore. The first-ever high rise and offices had been constructed right there. Brigade Road also has it's fair share of shopping areas like the Central or Brigade Central. Just a few steps away you would find the Garuda Mall, which is one of the oldest shopping malls in Bangalore.
16. Electronic City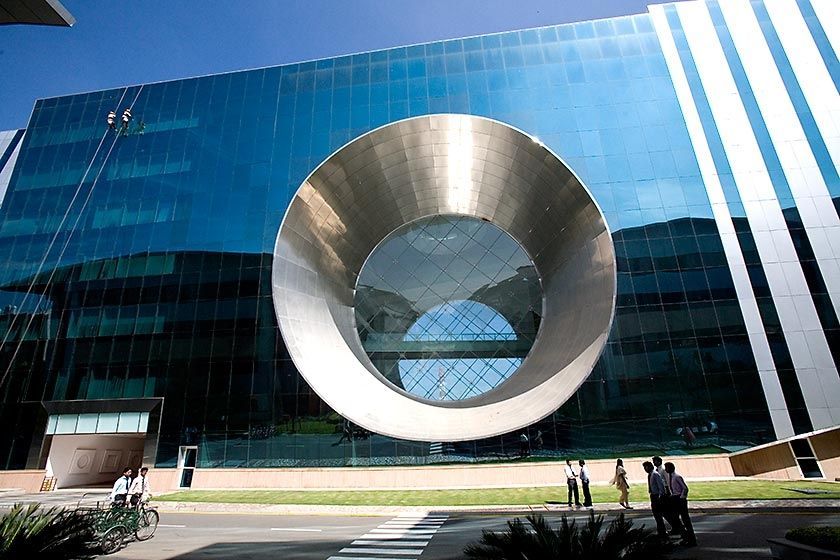 This newly developed township is home to all those who come down to Bangalore for work. You would find a diverse crowd here staying together in close-knit groups and trying to make this city their home. Electronic City is the IT and Tech hub and you would see some of the most bright and intelligent minds staying there.
17. Koramangala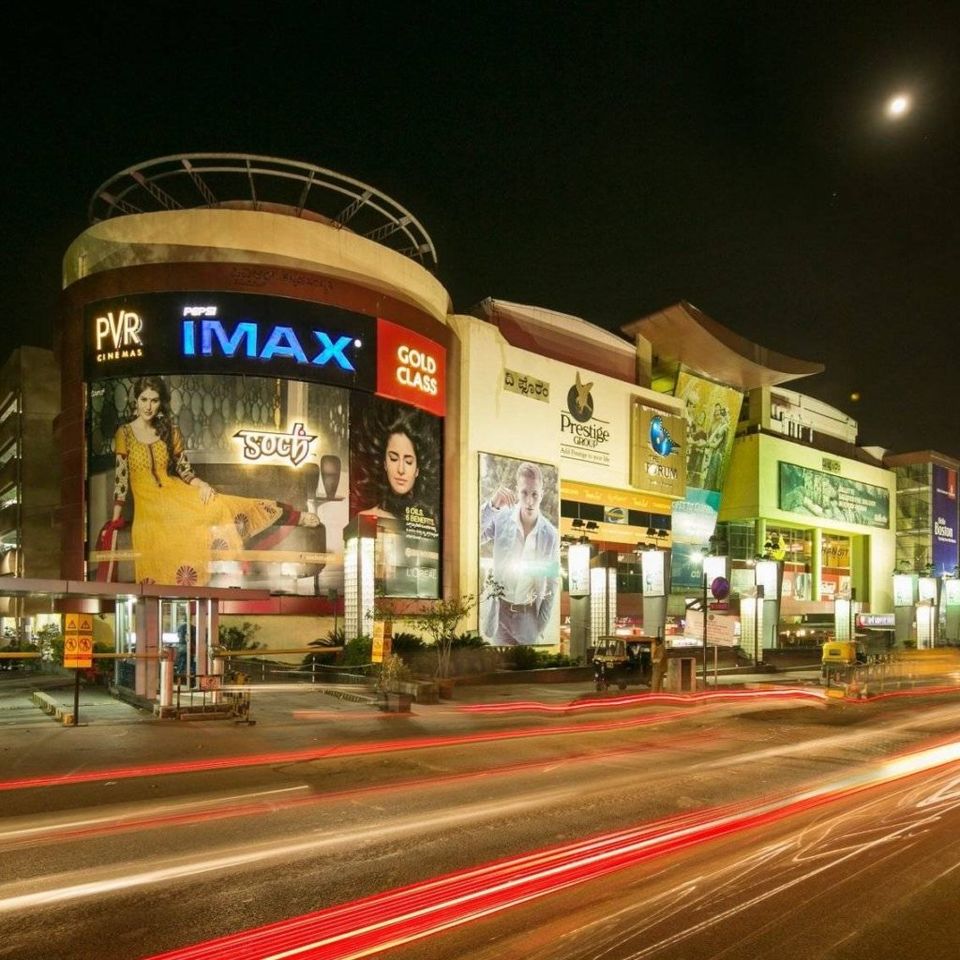 One of the most happening areas of Bangalore yet one of the oldest as well. Home to locals as well as people from other states, this place is full of life on all days. The young, hip and happening crowd love to hang around in the coolest eateries in Koramangala. There's a certain road in 5th Block where the whole place is just filled up with the best restaurants serving diverse cuisines. Something to really look out for.
18. Indira Nagar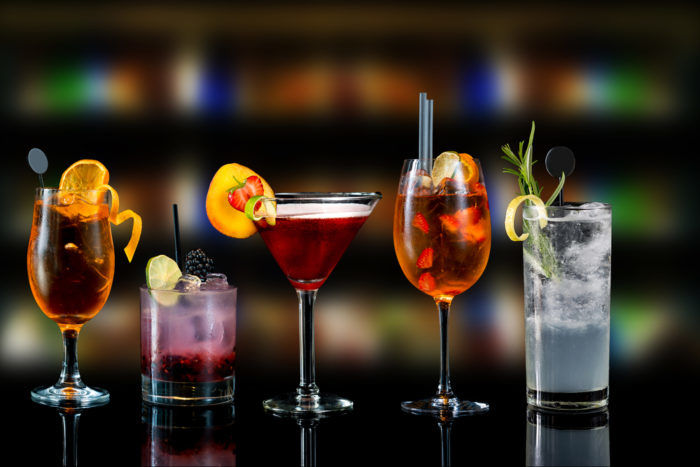 Definitely one of the poshest locations in the city, India Nagar is a kind of startup hub. Most of the budding, as well as old startups, have their office spaces set up in this area. Even though it's a bustling locality, it has still managed to maintain a certain kind of calm and doesn't become too crowded at any time of the day. Morning walks around the lovely roads is something many people love to do.
19. UB City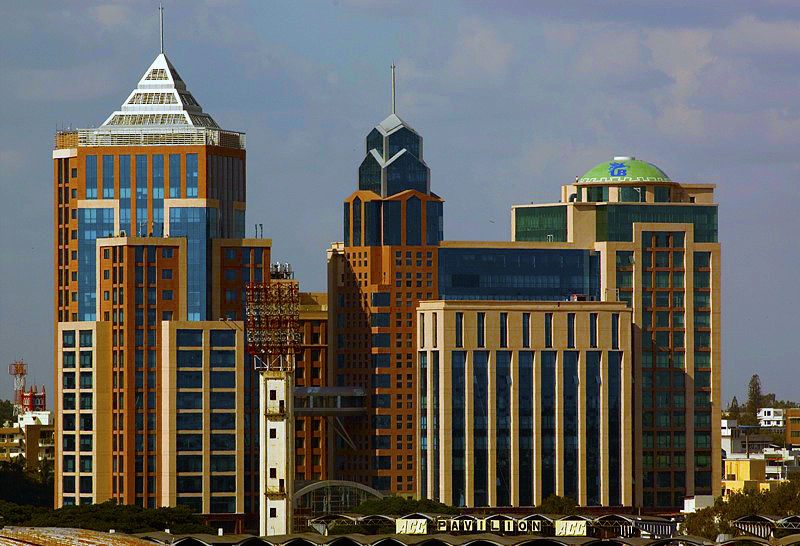 This is like that one-stop destination for all your high-end needs. UB City is the first-ever luxury mall in Bangalore. Find the best brands, the best eating joints and everything dazzling right there. Also, the architecture of this place is something to look at.
20. GKVK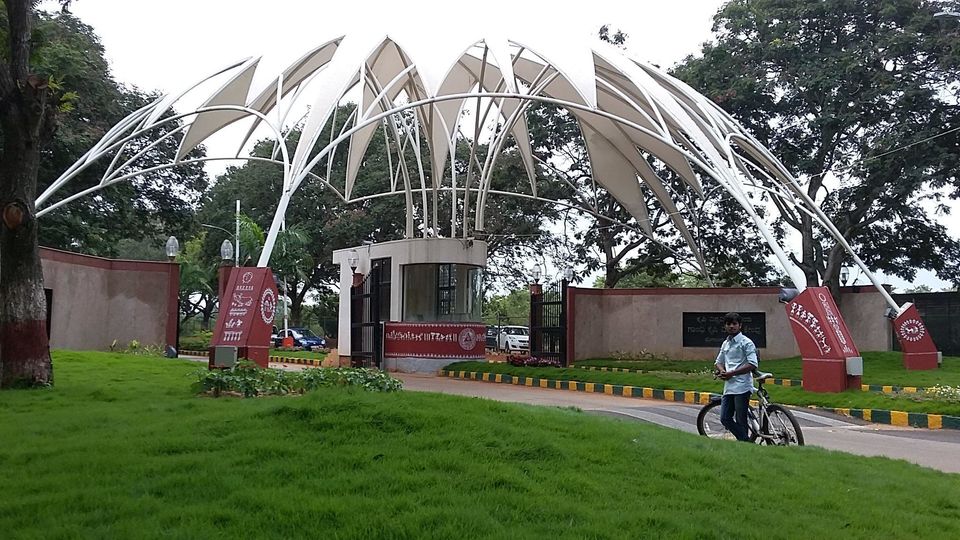 This is yet another locality towards North Bangalore. The University of Agricultural Sciences is located in GKVK itself. The whole area is basically an educational center and you would also find some of the best hospitals like Columbia Asia near GKVK.
21. Karnataka Chitrakala Parishath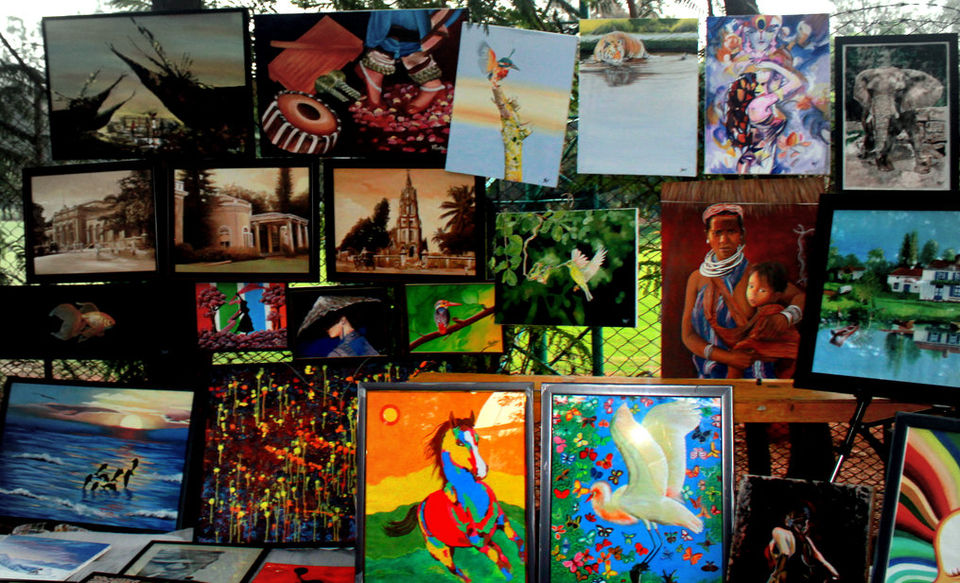 For all the art lovers there, this place is a real treat for you. This place is basically an Arts College cum exhibition center. So, every week you would find exhibitions of new and emerging artists.
22. V V Puram Chat Street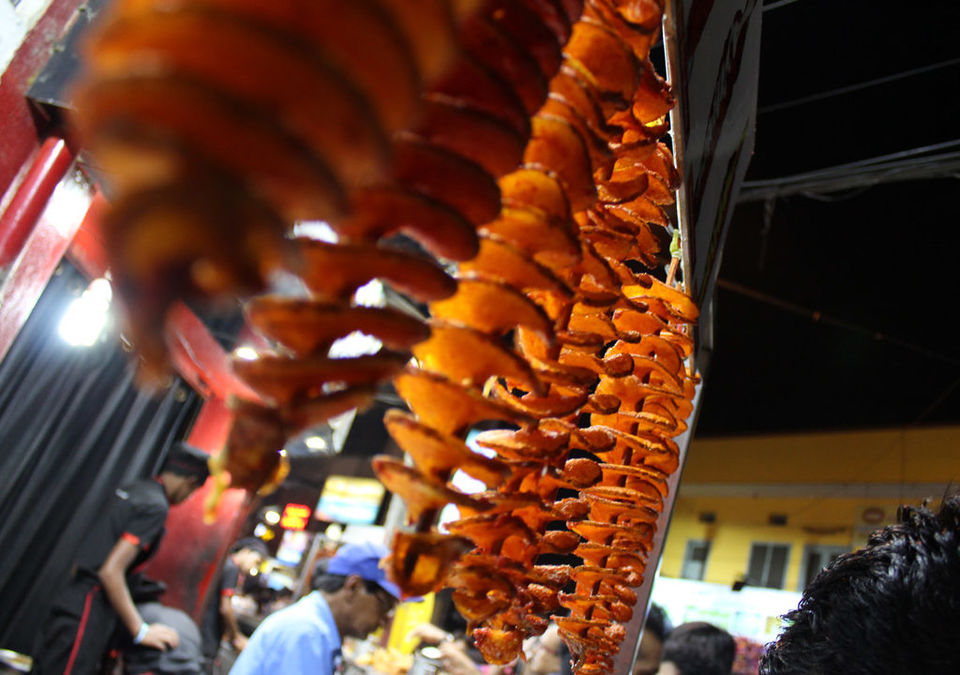 Also known as V V Puram Food Street and Thindi Bheendi. It is Bangalore's only place which serves completely vegetarian fast food. It's a medley of restaurants, kiosks, stalls, carts and yes a whole lot of crowd! Make sure to try out the Gobi Manchurian Roll, Bath Masala Dosa, Bajjis and Bondas and so much more.
23. Murgeshpalya Shiva Temple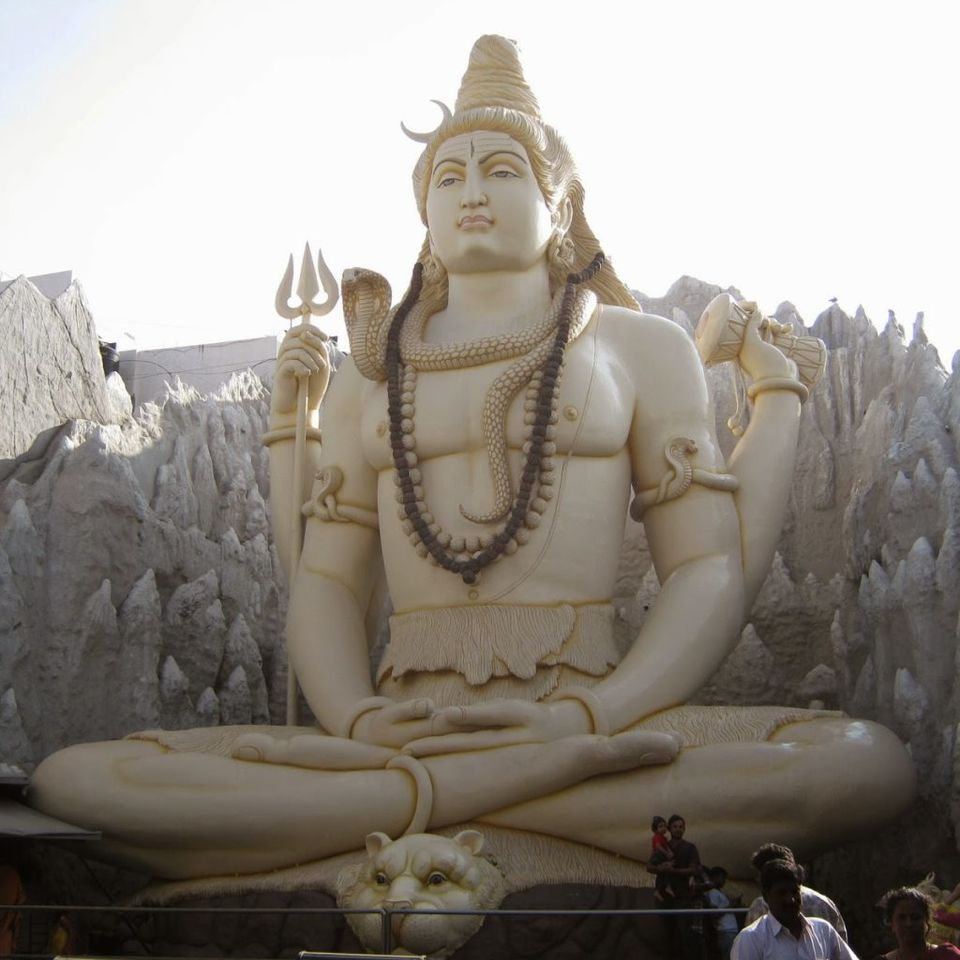 Did you know that this temple is considered as one of the most beautiful Shiva Temples in the whole of India? The gigantic yet amazing statues of Lord Shiva and Lord Ganapati are the main attractions for which people pour over the place every day. Made of white marble, the figurine of Lord Shiva is almost 65 ft tall. It's a ritual and tradition to hold festivities and chant mantras every day in the temple.
24. Iskcon Temple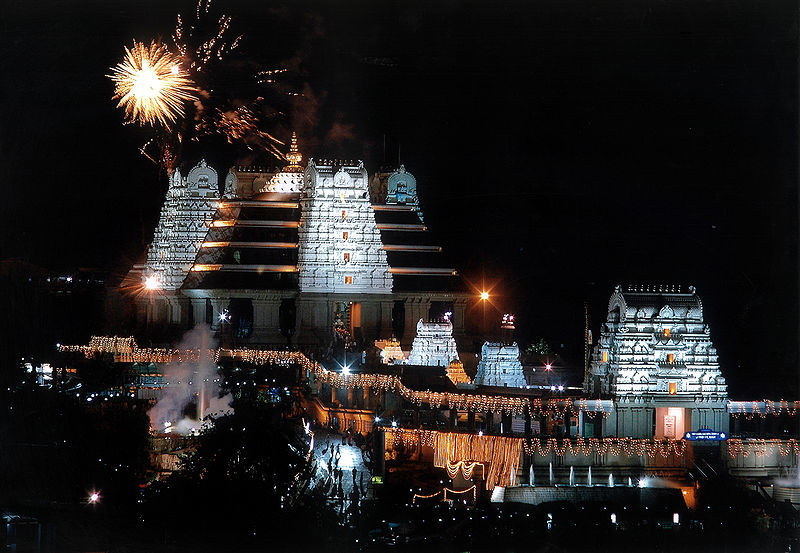 Located at Rajajinagar, it's one of the largest Iskcon Temples in India. Every day lakhs of devotees come to worship the deities Krishna and Radha. It's the Hare Krishna Hill, a hillock atop which the holy temple is located. Inaugurated in the year 1997 by Shankar Dayal Sharma the temple accommodates deities like Shri Prahlada Narsimha, Shri Shri Nitai Gauranga, Shri Shri Radha Krishnachandra, Shri Shri Krishna Balarama and Shri Srinivasa Govinda.
25. Vidhana Soudha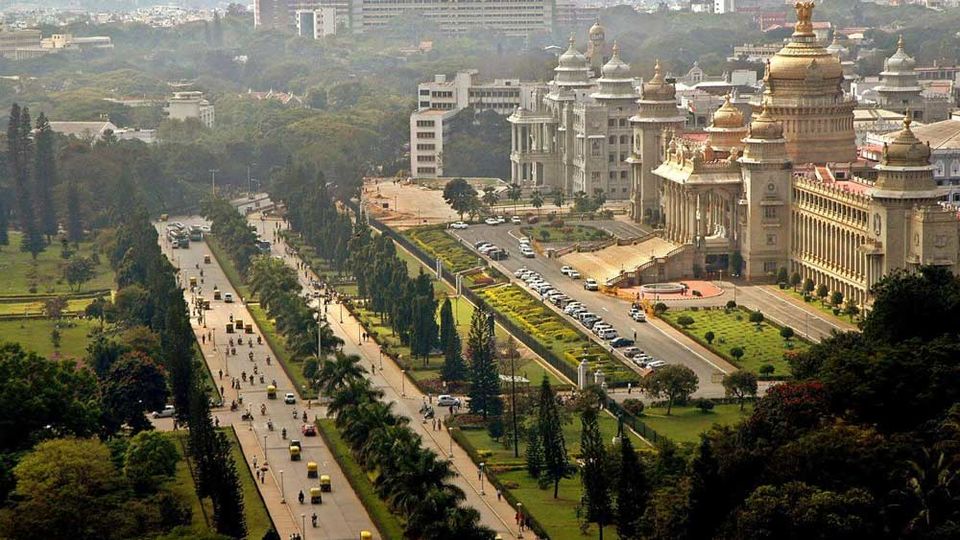 That one factor which appeals to all Bangaloreans and tourists about Vidhana Soudha is the majestic architecture. One can see from far how glorious it looks under the morning sun. Guarded by huge black gates and tight security, it is known to house the Legislative Chambers of the state government. Considered as one of the most imposing structures of the city, it is known to be at a height of almost 46 meters.
26. Bangalore University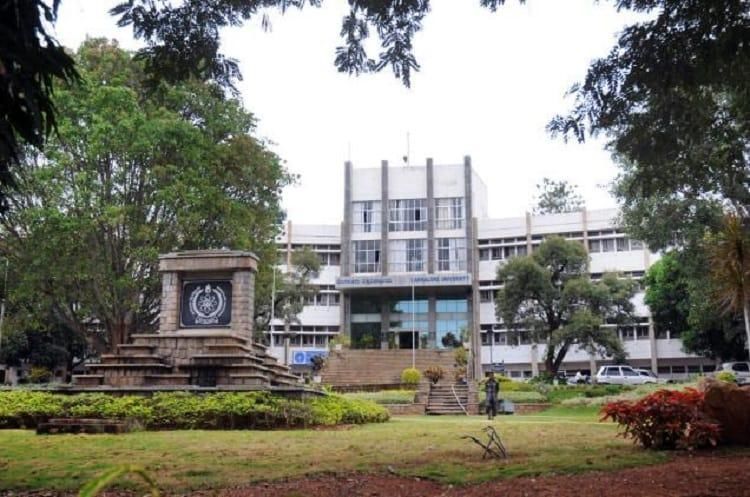 The name says it all. With two campuses, it is considered to be one of the largest universities in South Asia. City Campus: central College and Jnana Bharathi (JB) Campus are namely the two grounds. Proud would be the alumni who have got a golden opportunity to be a Bangalore University pass out.
27. Visweswaraiah Industrial & Technological Museum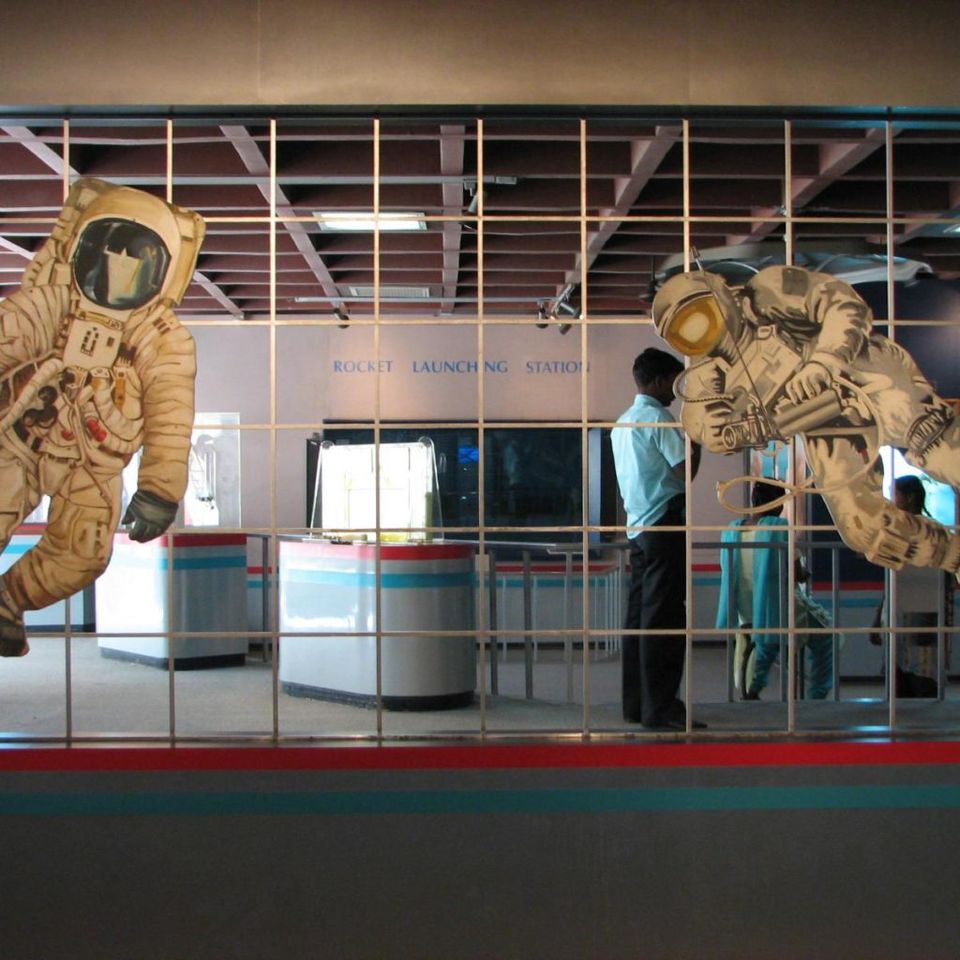 Located on the Kasturba Road, just at a distance of 5 km from Bangalore City Railway Station, it is one of the prominent Science museums in India. Especially it's a must-visit location for children. Inaugurated by Pandit Jawaharlal Nehru in the year 1962, the museum houses various industrial machines, products, and engines. The very first noticeable thing would be the airplane and steam engine displayed on its premises.
28. Tipu Sultan's Palace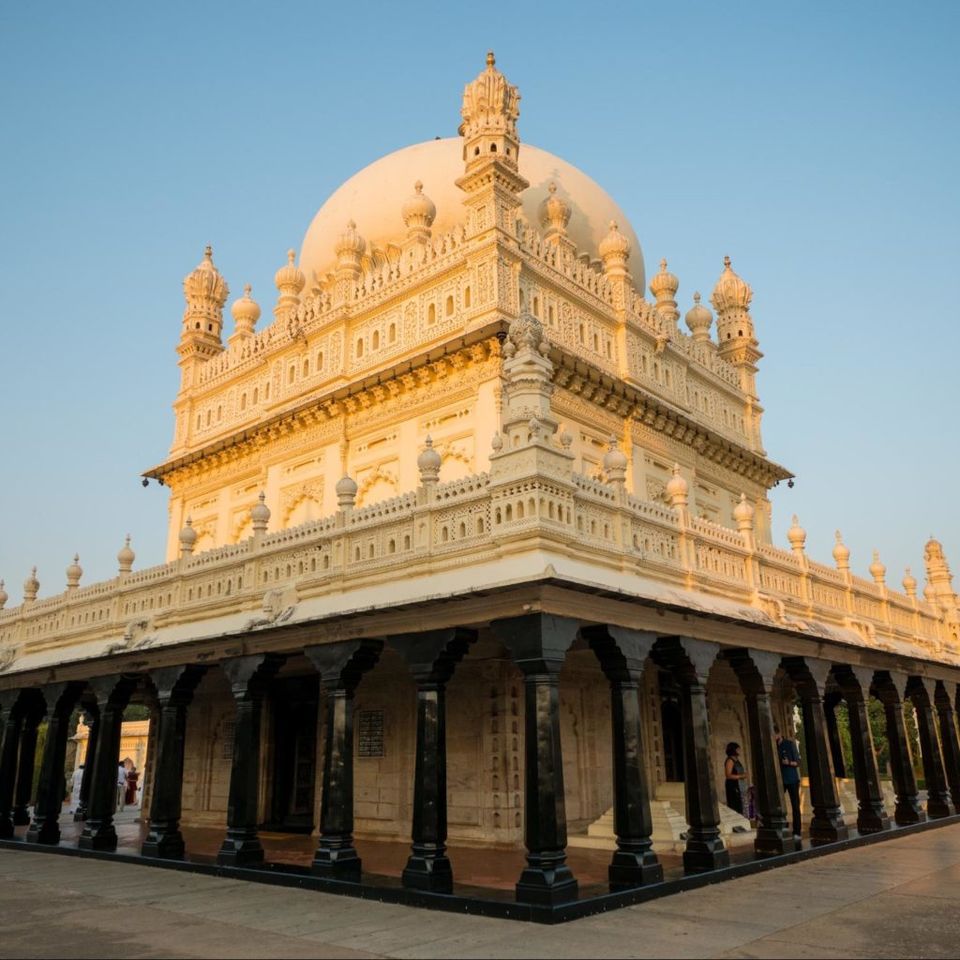 Also known as Tipu's Summer Palace, it is situated near Tipu's Fort at Albert Victor Road. A famous and notable structure, the palace is a must-visit for locals and tourists alike. It was adoringly called Raash-E-Jannat (Envy of Heaven) by the Sulthan and used it as a summer retreat.
29. Basavanagudi Nandi Temple
Situated atop a hill at Basavanagudi, the temple is dedicated to Nandi (the sacred bull) or the vehicle of Lord Shiva. It's one of the top pilgrimages and oldest temples of Bangalore and a frequent place to visit for spiritual people.
30. The Government Museum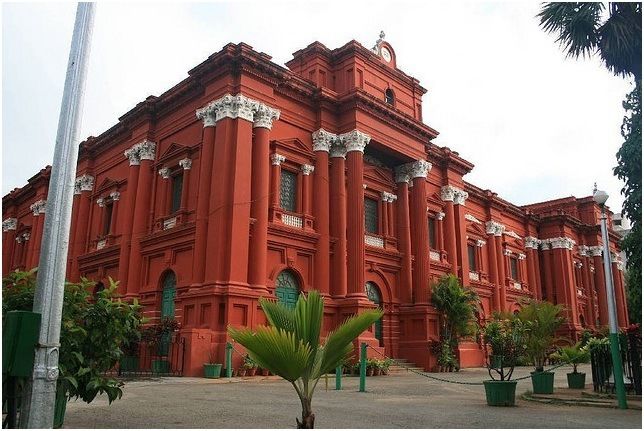 Located at the Kasturba Gandhi Road, the Karnataka Government Museum was established in 1886. One of the oldest museums in India, the artifacts collection it holds is something to boast about. For art and history lovers, this is kind of an ideal place to visit. The museum has precisely 18 galleries that hold rich collections of coins, remains from the Mohenjodaro, Halebidu, and Vijayanagara.
31. Venkatappa Art Gallery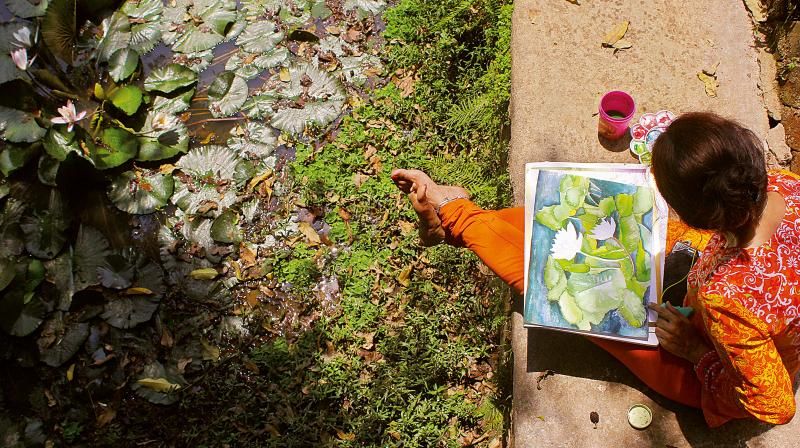 Two floors and a display of 600 paintings. This is one art gallery that art lovers surely cannot miss. It is situated in the Karnataka Government Museum and also houses the amazing works of artist K.Venkatappa.
32. Banashankari Temple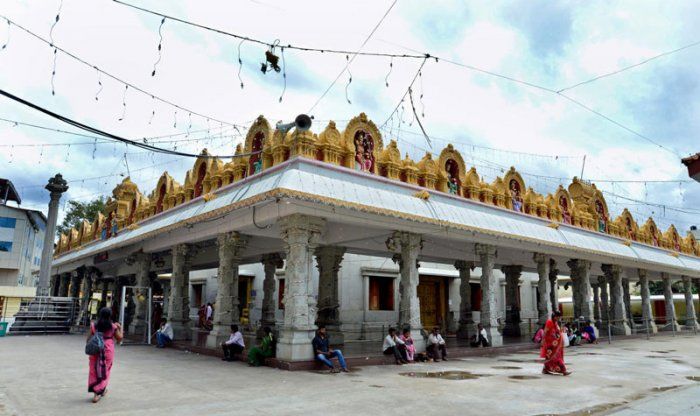 Situated on the Kanakpura Road, the temple is dedicated to Banashankari Amma. Basically, she is an incarnation of Goddess Parvati. The most unique thing about this temple that the holy deity is worshipped during an inauspicious time according to Hindus. Known as Rahukala, special puja is performed only on Tuesday, Friday, and Sunday.
33. St. Mary's Basilica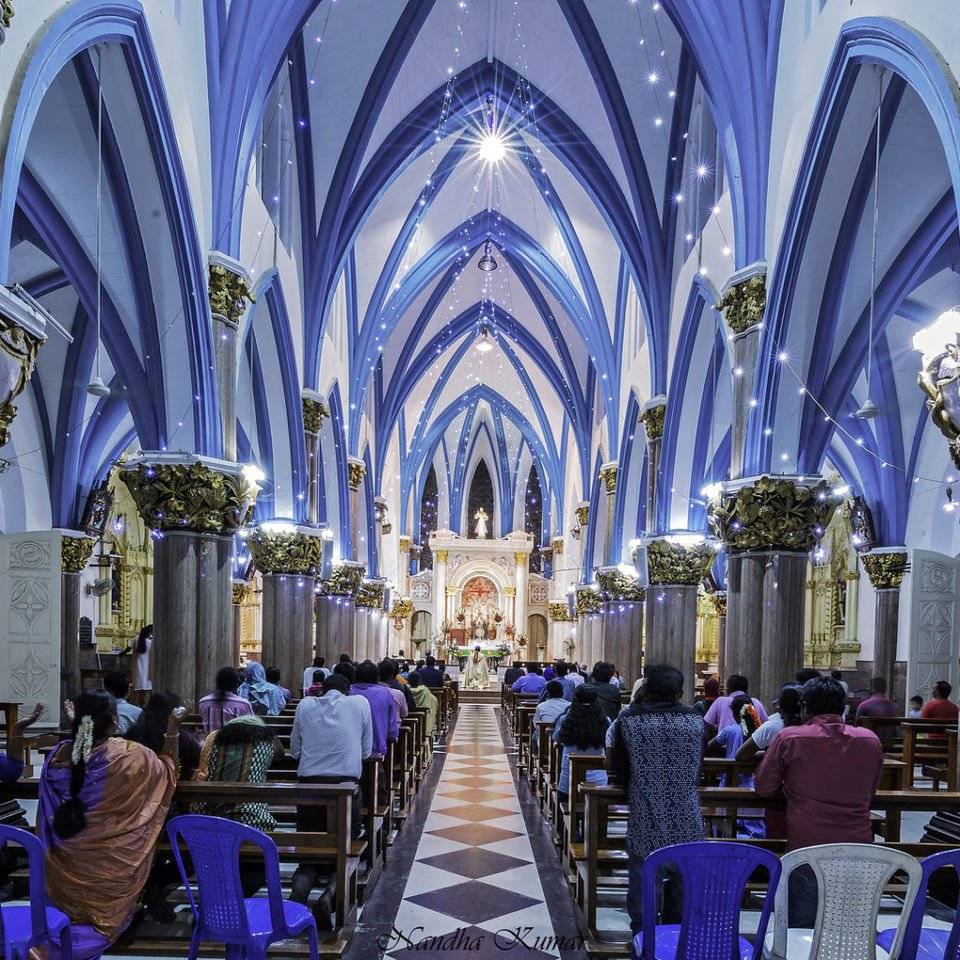 Elevated to the status of a minor basilica, it is the oldest and the only church in the city. Situated near the Russell Market Square, the chapel was built by Abbe Dubois in 1818. The tall spires and the multiple columns of the church are visible even from a distance. Also, it is the sixth basilica in India.
34. Bannerghatta National Park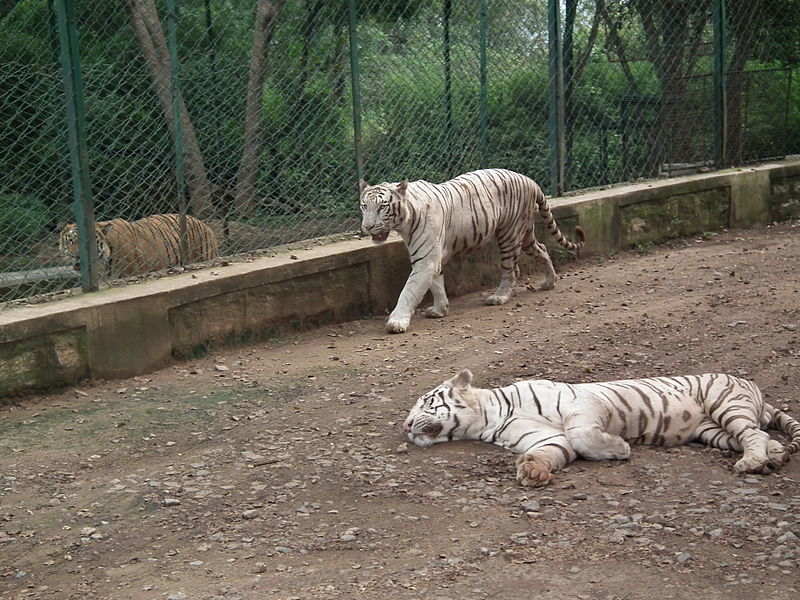 Not exactly situated in the city but at a distance of just about 23 km, it's one of the largest wildlife parks in India. It is located in the reserved forest of Anekal Range. This park is also connected to the BR Hills and the Sathyamangalam forest. Founded in 1971, it was announced as a national park in the year 1974. Bannerghatta is spread over almost 25,000 acres of land and in the year 2002, it elevated to being a biological reserve as well.
35. Nandi Hills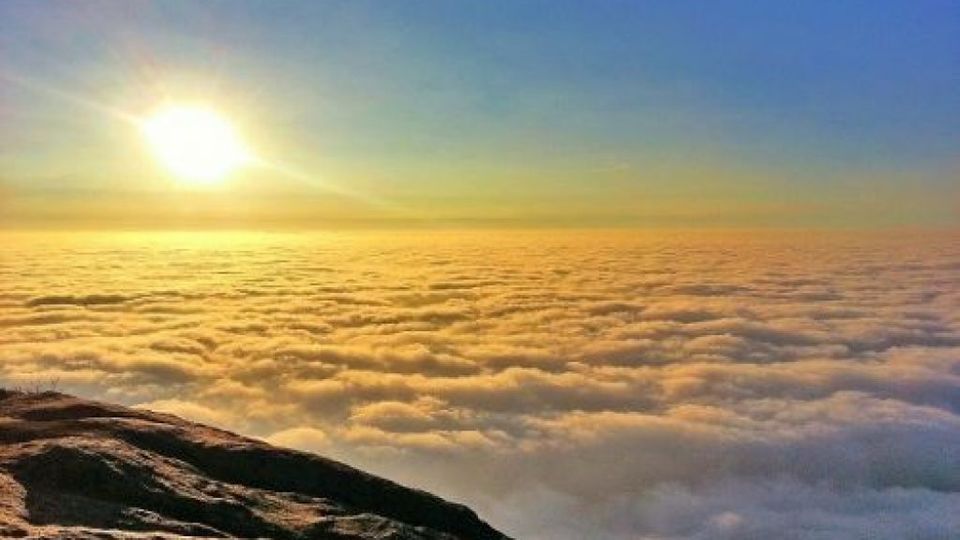 Located at a distance of about 60 km from Bangalore near Chikballapur, Nandi Hills is a popular trekking or biking destination. Come weekends, you can see people in huge and tiny groups crowded near the foothills, and most of them are trekkers or trekking enthusiasts. The name of this place is derived from Nandi (the sacred bull) and is the source of the rivers Palar, Arakavati, and Pennar.
36. Devanahalli Fort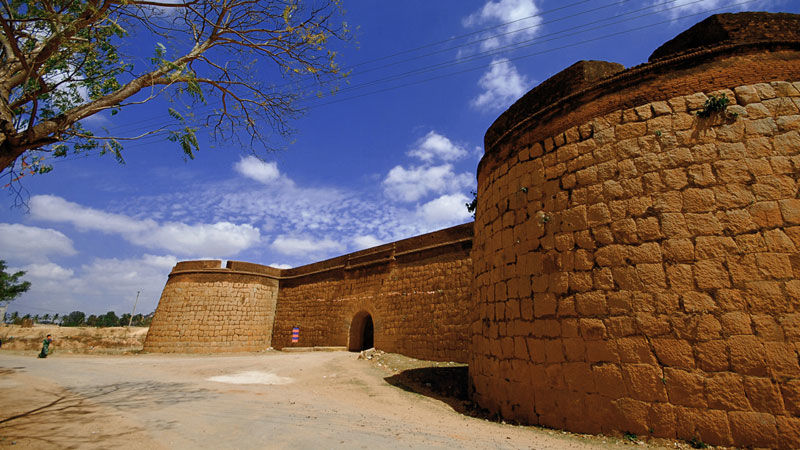 Known for its archeological grandeur, you just need to take one look at it to understand that the structure is a work of a genius. Located almost 35 km away from the main city, the fort is spread over an area of 20 acres. Essentially made of stone and mortar, the fort was the birthplace of great warrior Tipu Sulthan.
37. Nrityagram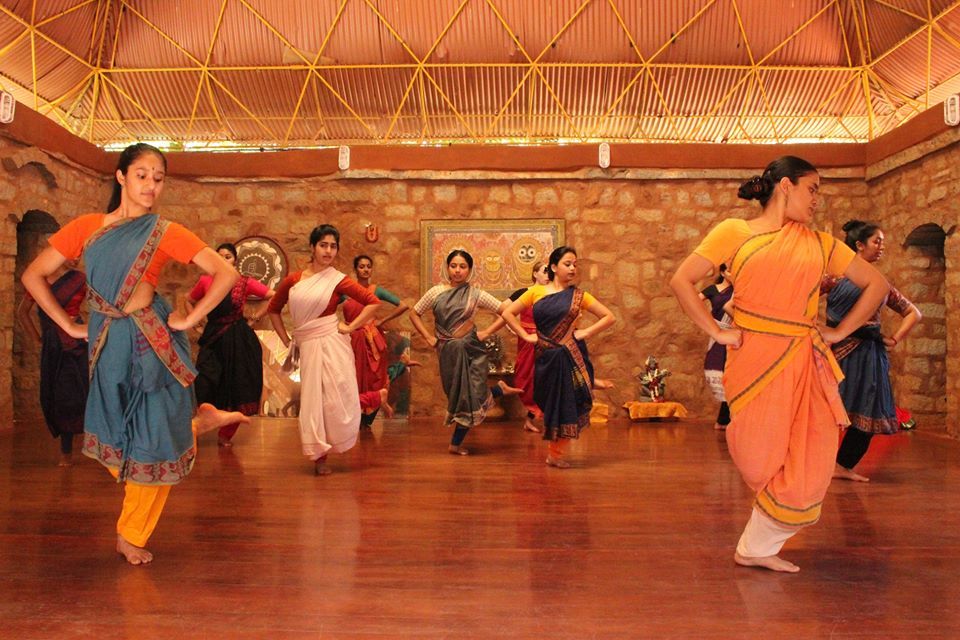 Located in Hesarghatta which is at a distance of about 35 km from the main city, it is a community of dancers. Conceptualized by Odissi dancer Protima Bedi, it is a beautifully made rural area with mud houses amid nature.
38. Omkar Hills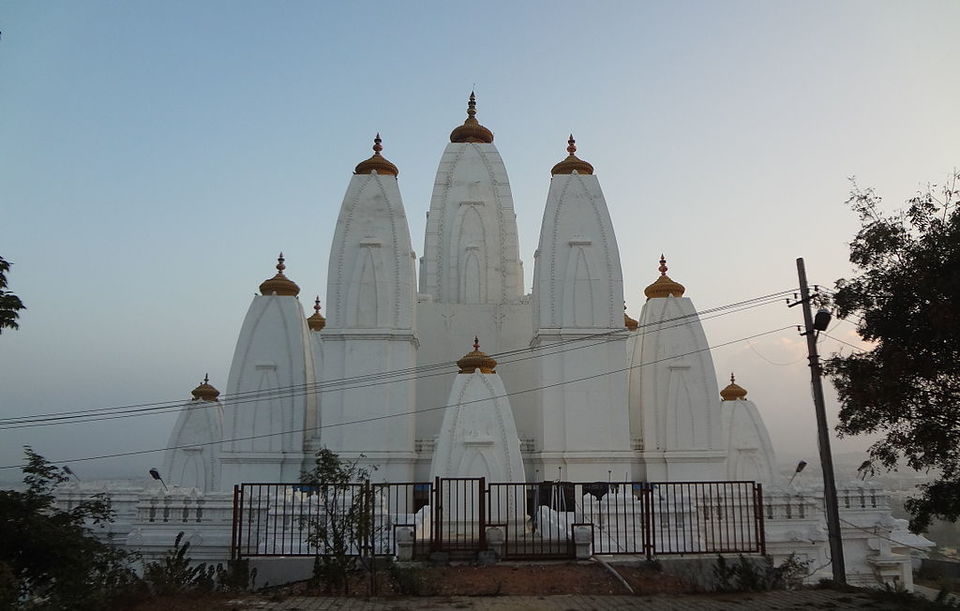 Situated almost at about 2800 ft above sea level, Omkar Hills is one of the highest points in Bangalore. There's also a clock tower atop the hill which is the second largest in the world.
39. Trekking Clubs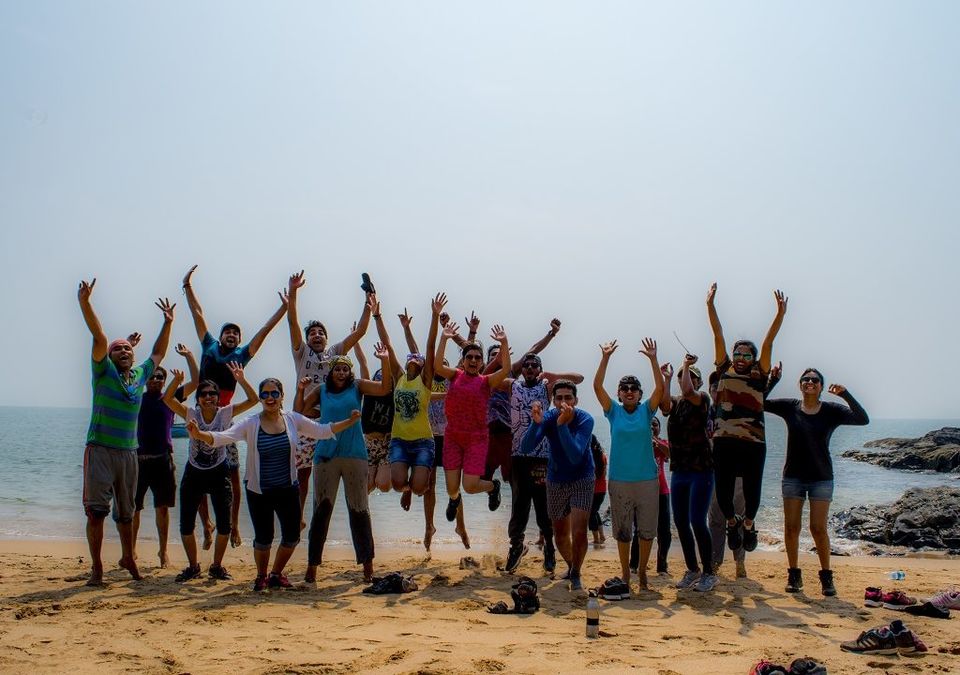 With a number of hills and forests situated at a few kilometers away from the main city, it's not a surprise that the number of trekking clubs Bangalore has is quite envious. Weekends are the time when trekkers from all around the city have their names signed up with various trekking groups like Nature Walkers and others and head to different locations around Bangalore. That's how the city breathes.

40. Turahalli Forest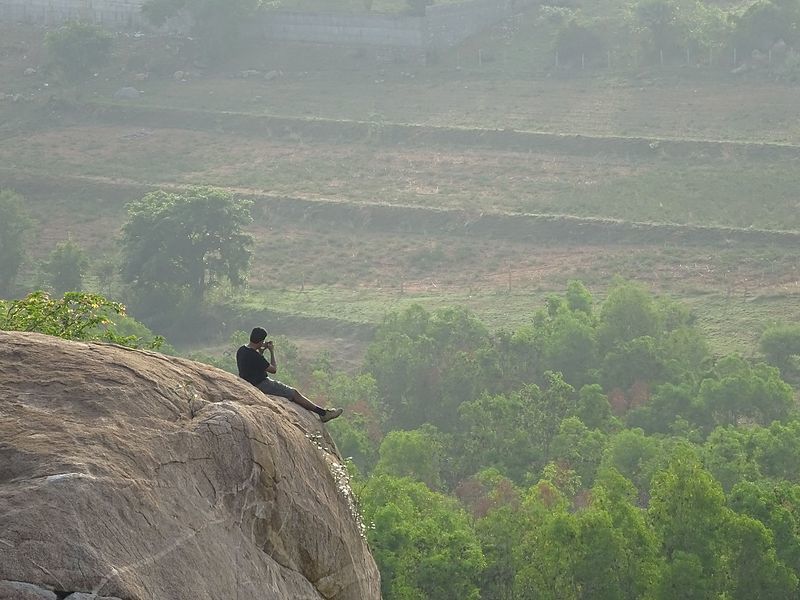 Need some fresh air and wish to leave the hustle and bustle of the city behind? Hikers and cycling enthusiasts, this place is definitely for you. The forest is located just 20 km away from the main city and is a much-loved destination for cyclists, hikers, trekkers, and nature lovers. It is also considered as the only surviving forest in the city.
Bangalore has too much to offer for a searching soul. 40 places cannot do enough justice to how much the city holds within itself. Enclosed by everything beautiful, this is one city that every individual should live in at least for a few years. Just to understand the city well and soak in a completely different culture.