I'm one of those people who "needs" a trip every 1-2 months. However, as a working professional, it's not always possible to go on a trip for a week or 10 days. Sometimes, asking for an extra day's leave from your boss will feel like asking for gold and diamonds.
But Bangalore is blessed with many places which can be covered in just a day (I'm not talking about Nandi Hills). So, if you are in need of a holiday, but have no leaves to spare, here are 9 ideas, which can be done in just a day:
1. Shravanabelagola, Belur and Halebidu
Shravanabelagola, Belur and Haebidu will give you a perfect taste of history. However, you have to start really early and end very late to cover the entire circuit.
Shravanabelagola is an important pilgrimage centre for Jains, and is famous for the world's largest free standing monolothic statue. The giant statue of Bahubali is on the VIndhyagiri range and the opposite Chadragiri mountain has a stunning view of the statue.
Belur and Halebidu hold gems of temples. The intricate Hoysala architecture of Shri Chennakeshava Temple in Belur and Hoysaleshwara Temple in Halebidu will leave you spellbound.
If you have more time, you can also visit Yagachi Dam and indulge in watersports.
Distance: 444 km
Bangalore-Shravanabelagola: 140 km (2.5 hrs); Shravanabelagola-Belur, Yagachi Dam: 87 km(2 hours); Belur-Halebidu: 17 km(30 min); Halebidu-Bangalore: 200 km(4 hours)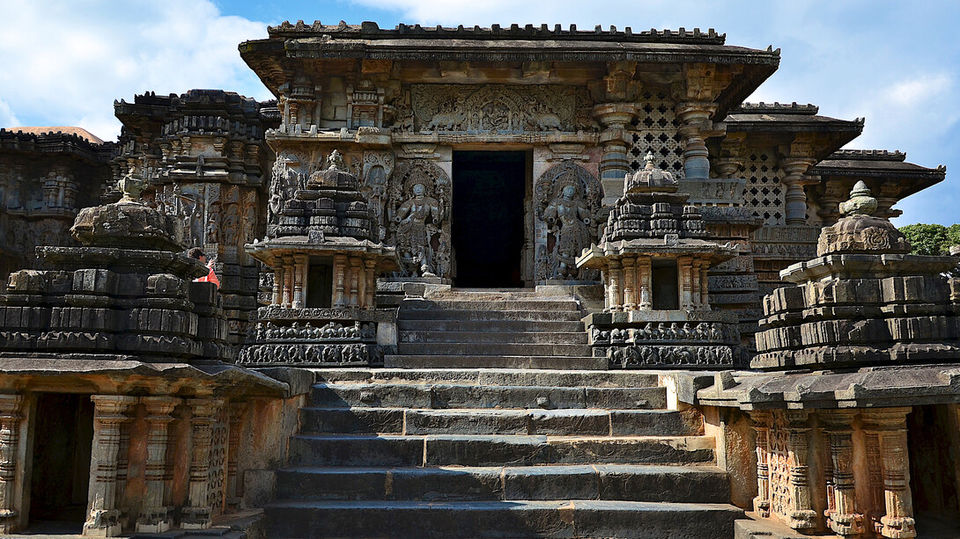 2. Shivanasamudram, Talakadu and Somnathpura
This is another circuit where you have to start very early and end very late to cover everything. However, for your troubles, you will be rewarded with some stunning offbeat locations.
Shivanasamudram has 2 waterfalls, Gaganachukki and Barachukki, located around 15 km apart. These falls are a sight to behold in the monsoon. It is also home to Madhya Ranga Shri Ranganathaswamy Temple, an important pilgrimage site.
Talakadu is nestled on the banks of the river Cauvery. It is home to a beautiful river beach and ancient temples. It is said to be cursed to become a desert town. Today, it is also famous for producing Artisanal Cheese and Wines.
Somanathapura is famous for Chennakeshava Temple which is a beautiful example of Hoysala architecture
Distance: 349 km
Bangalore to Gaganachukki Falls: 135 km(2.5 hrs); Ganagachukki Falls to Barachukki Falls: 15 km(30 mins); Barachukki Falls to Madhya Ranga Shri Ranganathaswamy Temple: 4km (10 mins); Temple- Talakadu: 30 km(45 mins); Talakadu-Somanathapura: 25km(40 mins); Somanathapura-Bangalore: 140 km(3 hrs)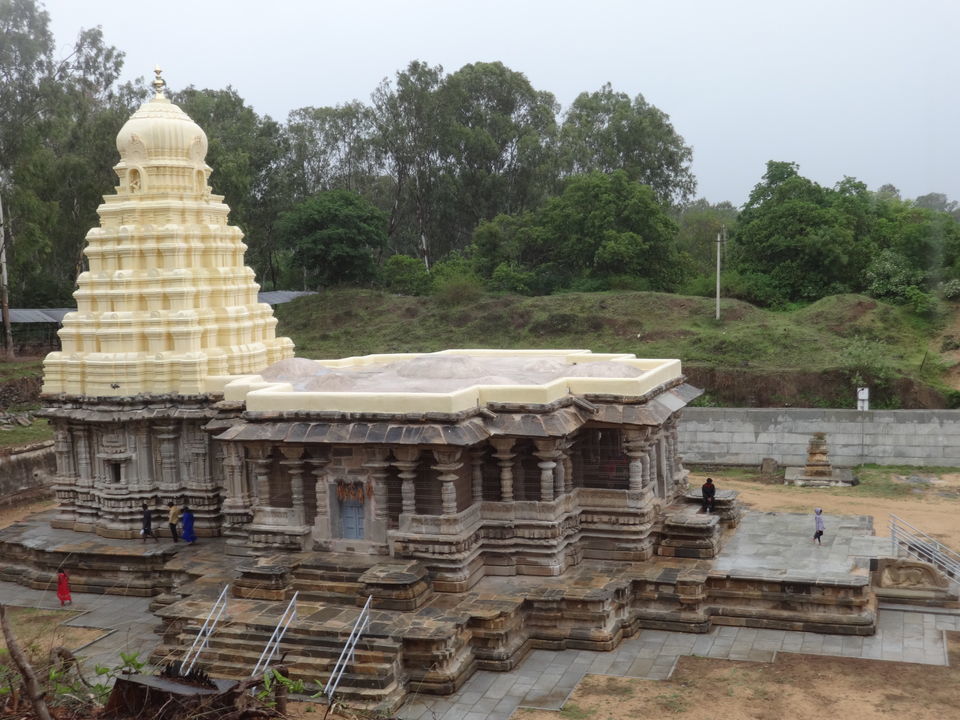 3. Horsley Hills
Horsley Hills is a quaint little hill station in Andhra Pradesh. The AP Tourism Haritha Hotel is at the centre of this tiny place. There is a view point with a beautiful view of the valley below. The weather here is very pleasant, and so are the walks. There are a few more points developed by AP tourism such as the environment centre, and the forest rest house used by Horsley, after whom the place is named.
Distance: 330 km
Bangalore-Horsley Hills: 165 km; Horsley Hills-Bangalore: 165 km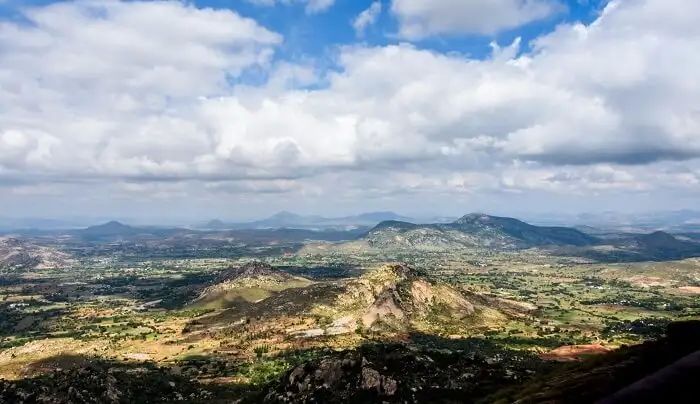 4. Dhondeling Tibetan Settlement
Many of us have visited Bylakuppe on our Coorg visits. But did you know that there's another beautiful Tibetan settlement in Karnataka? Dhondeling Settlement is located in Kollegal, Karnataka and houses five beautiful monasteries. Among these, Dzogchen Monastery is the most well-known, and surrounded by an impressive mountain range, coffee plantations, and an animal reserve. THe other four are- Taksham Monastery, Tana Monastery, Dhargyal Monastery, and Bayoe Monastery. You can also have simple and tasty Tibetan food at one of the small eateries here.
Distance: 385 km
Bangalore- Dhondeling: 190 km; Dhondeling- Bangalore: 195 km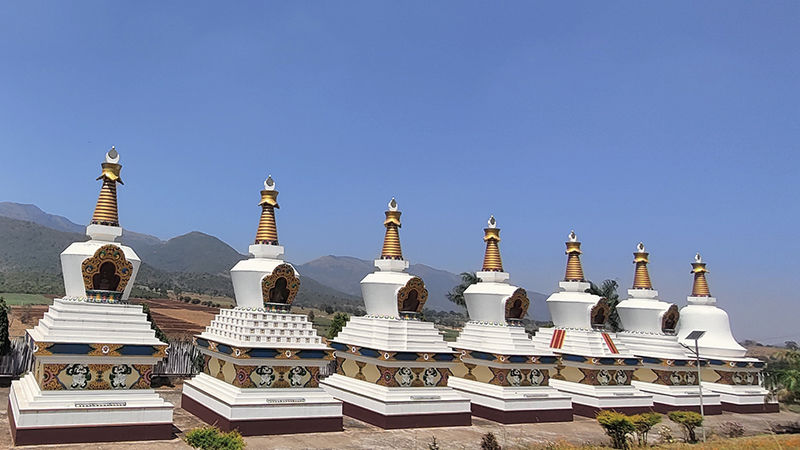 5. Lepakshi
Lepakshi is a sleepy little town in Ananthapur district of Andhra Pradesh. It houses a stunning temple, the largest monolithic statue of Nandi and a statue of Jatayu. The carved serpent in Lepakshi temple is one of the most iconic spots here. The floating pillar, a foot imprint, and the unfinished Mantapa are other fascinating spots are the temple. It loos ike a miniature version of Hampi and is worth a visit. We combined Nandi Hills sunrise with Lepakshi tour long back. It can also be visited on the way to Gandikota and Belum Caves.
Distance: 250 km
Bangalore-Lepakshi: 125 km; Lepakshi -Bangalore:125km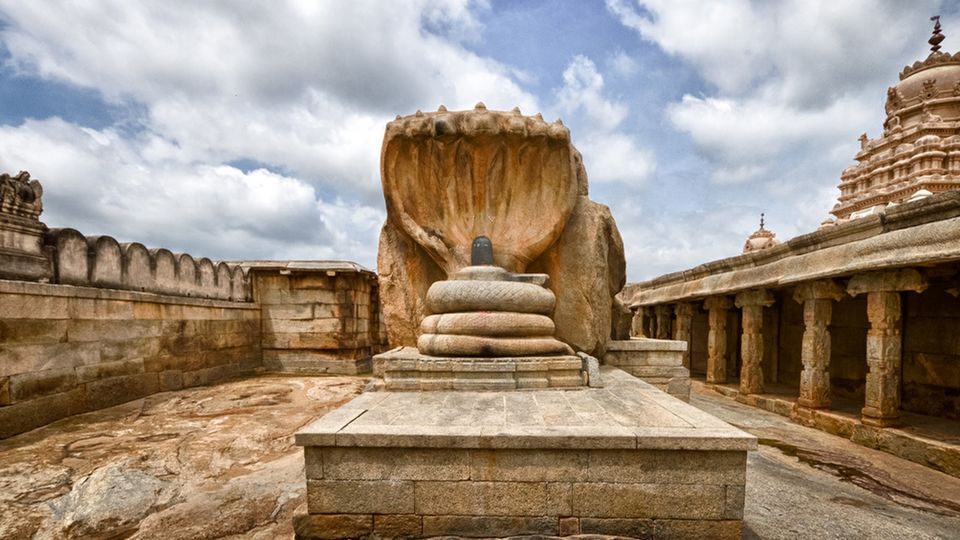 6. Yelagiri
Yelagiri is a tiny hill station in Tamil Nadu. The hairpin bends leading to the destination make it a favourite among bikers. It has a lake in the centre, where you can go for boating and a kids park surrounding it. Yelagiri is also famous for adventure activities particularly paragliding. The nature park hosts a musical fountain show in the evening during the weekends. You can also choose to hike to Swamimalai hills for a breathtaking view of the valley below.
Distance: 380 km
Bangalore-Yelagiri: 190 km; Yelagiri-Bangalore:190km.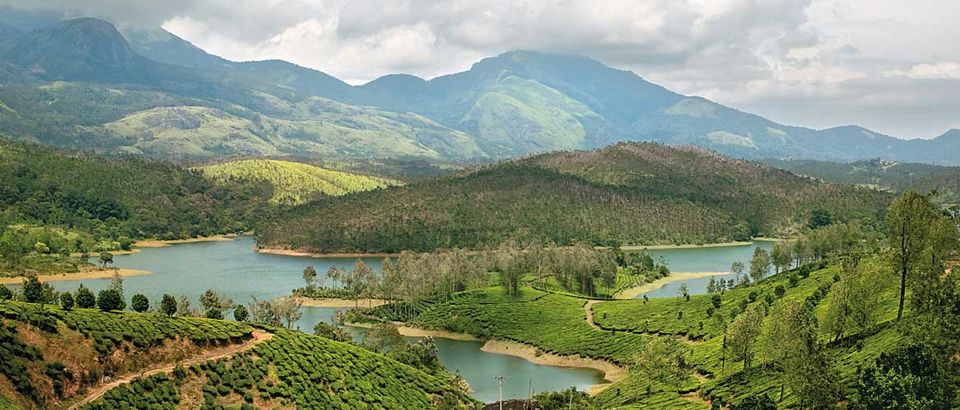 7. Srirangapatna
It is a small river island located 20 km from Mysore. It is famous as the final resting place of Tipu Sultan. It is also famous for the numerous temples dotting its vicinity, especially the Ranganathaswamy Temple which also gives Shrirangapatna its name. One can also visit Ranganathittu Bird Sanctuary, Karighatta hill and Temple, Nimishamba Temple on the banks of the Cauvery river, and various monuments from Tipu Sultan era such as Daria Daulat Bagh and Gumbaz.
Distance: 270 km
Bangalore-Shrirangapatna: 135 km; Shrirangapatna-Bangalore: 135 km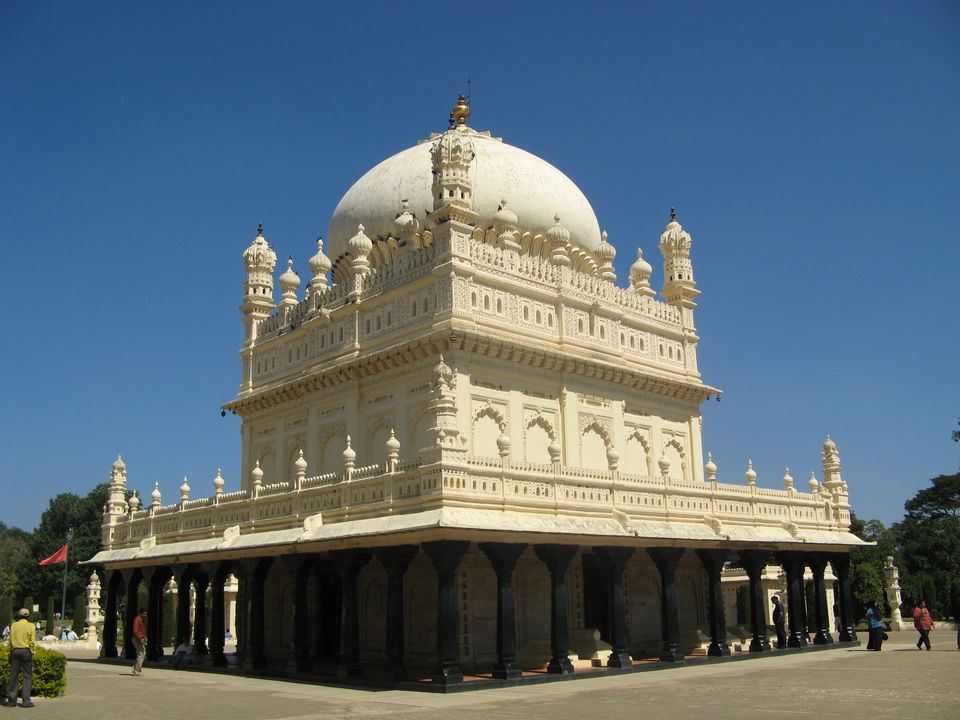 8. Melukote and Tonnur Lake
Melukote is a sleepy little temple town which is rich in heritage and culture. The main Cheluvaraya Swamy temple has beautiful sculptures and a pushkarni or tank, which makes it a photographer's delight. Climb up the Narasimha Swamy Hill to reach the temple, and get a bird's eye view of the valley below.
After this visit the sprawling Tonnur lake and spend some time in the serene environment.
Distance: 296 km
Bangalore-Melukote: 135 km; Melukote-Tonnur Kere: 16 km; Tonnur Kere-Bangalore: 145 km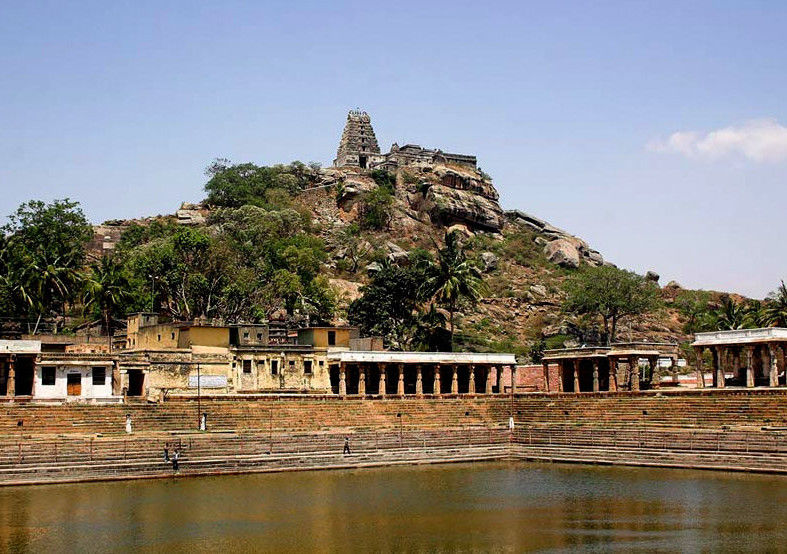 9. Mekedatu, Chunchi Falls and Sangama
This is a trip which will take you through a gorge, a stunning waterfall and a river crossing all at once. Mekedatu is a place where the Cauvery River passes through a narrow crevice where it is believed that even goats could leap across; hence the name Mekedątu (Goat's leap).
Sangama is the confluence of Cauvery and Akravati rivers. Nearby is a Shiva Temple locally called as Sangameshwara Temple. From here you can even trek to reach Mekedatu.
Chunchi is a short waterfall that gushes out from between the rocks. It is located amid rocks and outcrops, so have some comfortable shoes for the hike.
Distance: 230 km
Bangalore- Chunchi Falls: 100 km; Chunchi Falls -Mekedatu:18 km Mekedatu-Sangama: 7 km; Sangama-Bangalore:105 km