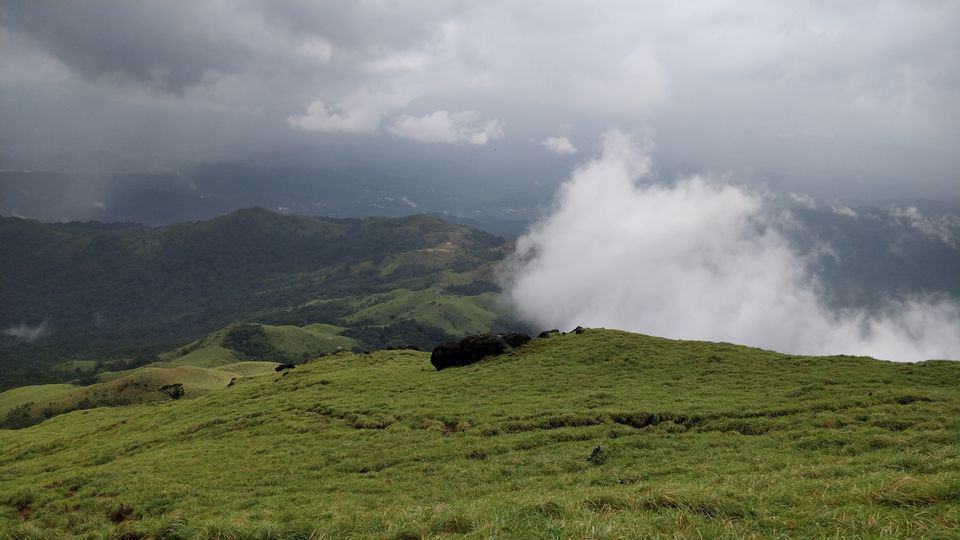 If you want to test your fitness and stamina, there is no better trek than Kumar Parvatha. Even after going for multiple high-altitude Himalayan treks, this one showed me just how difficult any trek can be in monsoon season.
Ideally Kumar Parvatha is attempted post monsoon or during winters so that you don't have to face the wrath of rain gods while scaling the already difficult terrain. I decided to do this just after the monsoon in September to get a taste of how the most difficult South Indian trek looks like.
The journey started from Bangalore in a minibus which covered the distance between Bengaluru and Kukke Subramanya in an overnight journey. On reaching Kukke, we freshened up in a lodge and started our ascent at 7 AM.
The initial portion of trail is well marked, and it takes you through a gradual ascent. Since I was doing this in September, the weather was humid and within minutes of starting the trek, everyone in the group was feeling dehydrated and tired. To make matters difficult, we couldn't stop anywhere for breaks because of leeches. Anywhere you stop, a couple of leeches would find their abode on your shoes and gradually make their way up to the legs where they would start their blood draining procedure. Although not extremely harmful, it is advised to carry some salt so that you can get rid of the leeches if they latch on.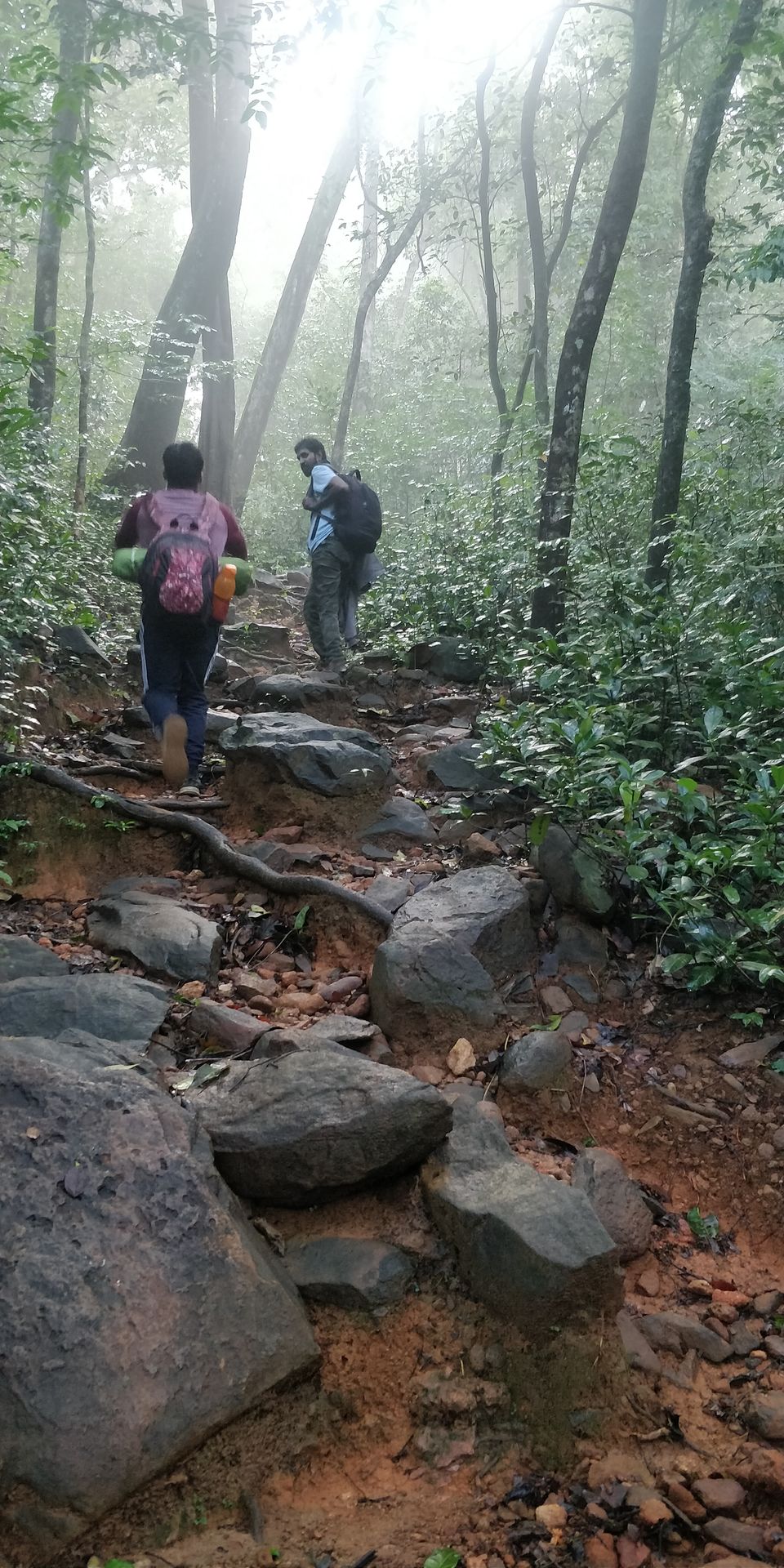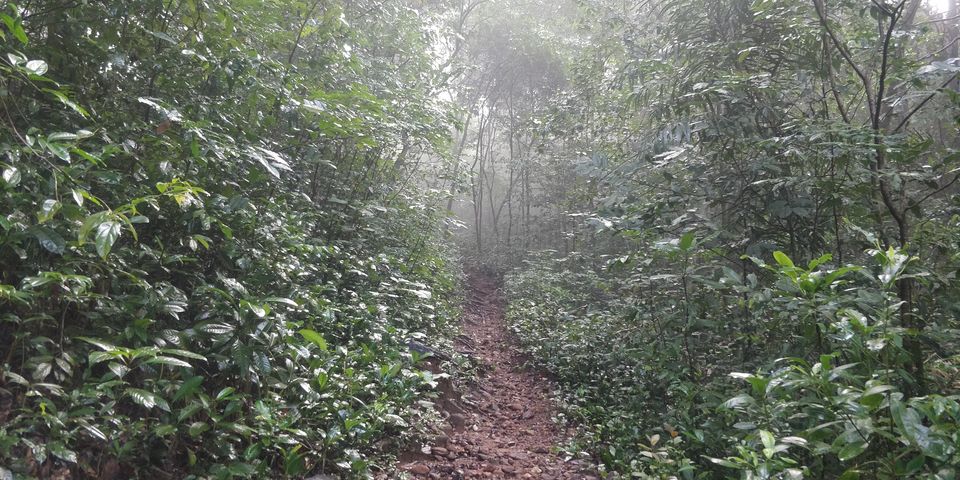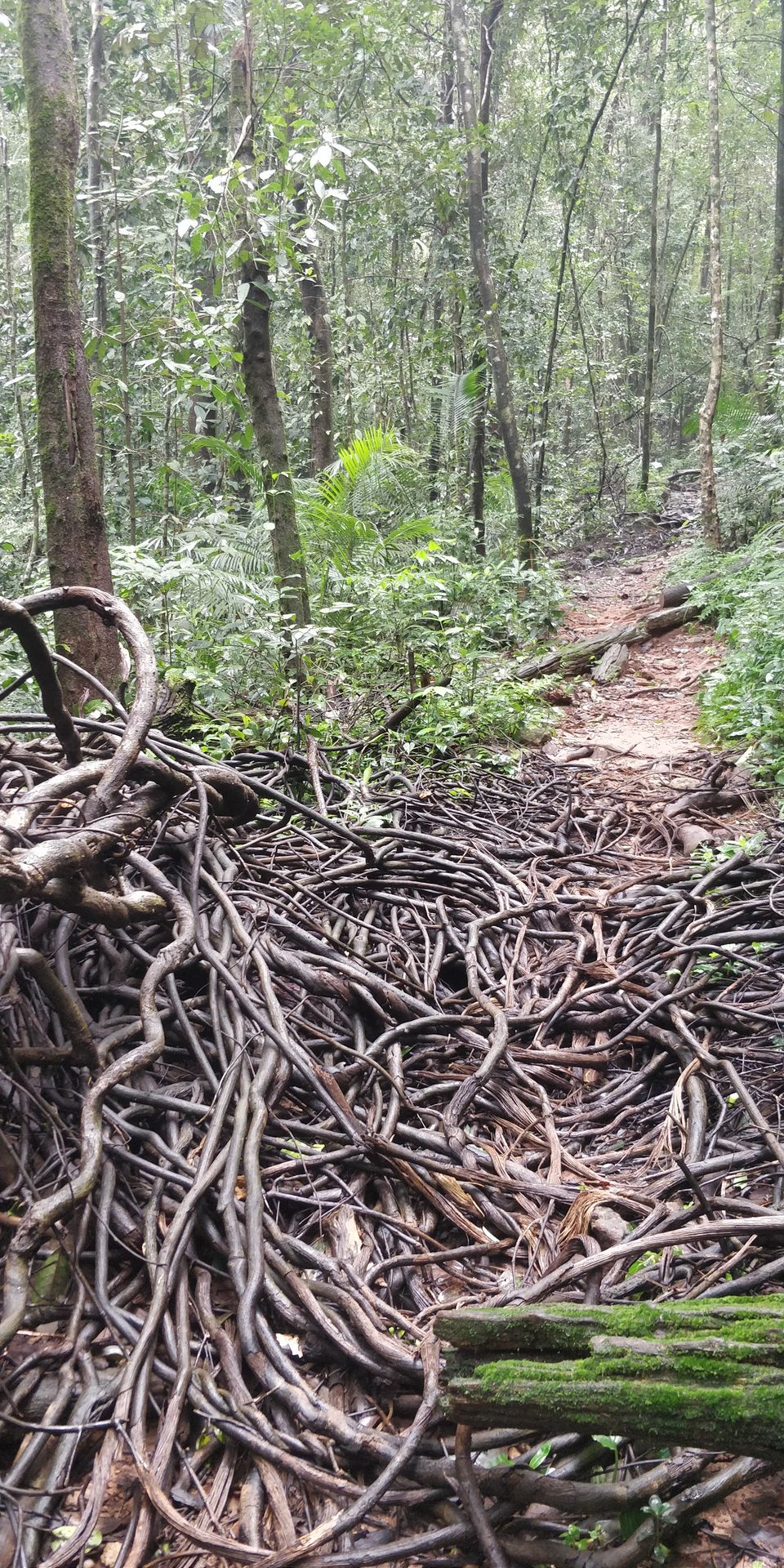 After a couple of short water breaks and 4 hours of hiking on the trail, we reached Bhattarmanne. Although Bhattarmanne is the half way point of this trek, the actual difficulties and steep incline comes after Bhattarmanne.
You get lunch at Bhattarmanne and the guy who runs it doesn't ask for money. Whatever amount you feel appropriate, you can pay and have the food. You can even rest here for a while and then begin your ascent to Shesh Parvatha.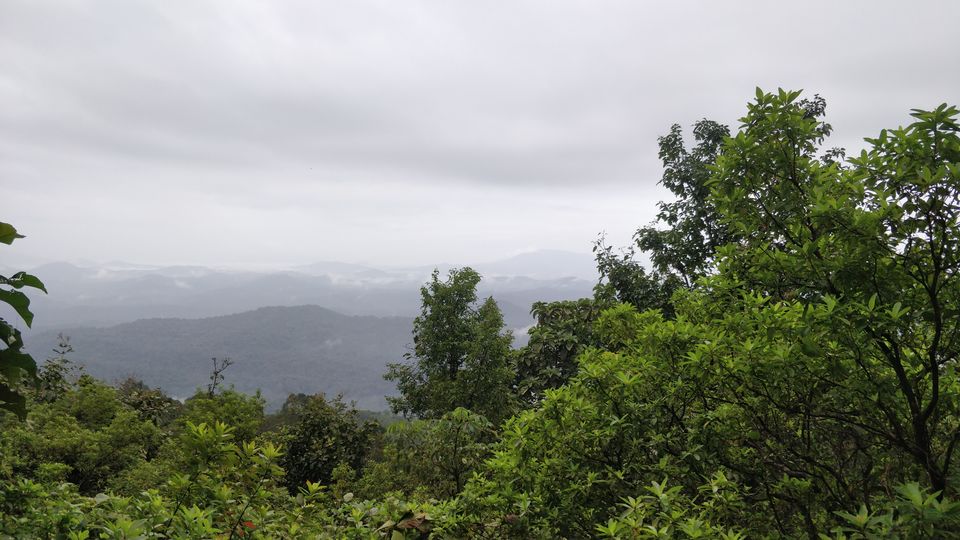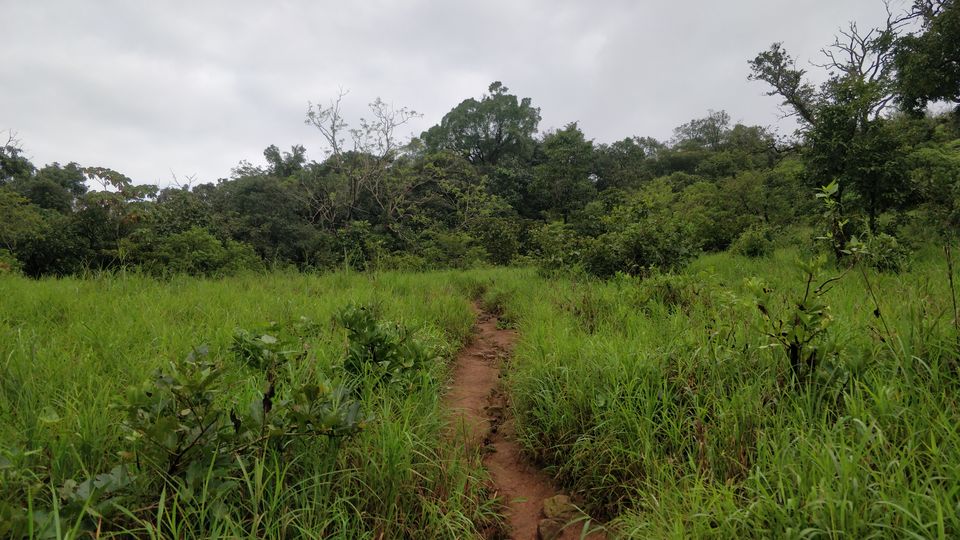 From here, you need permission from the forest department, and you need to show that you aren't carrying any kind of plastic. If you are, a count of all the wrappers will be taken and you would have to show them on return. Also, post this point, camping is not allowed, and you must return till here by 6 PM so that you can camp for the night. There is a small flat area just near the Forest Department office where you can pitch your tents.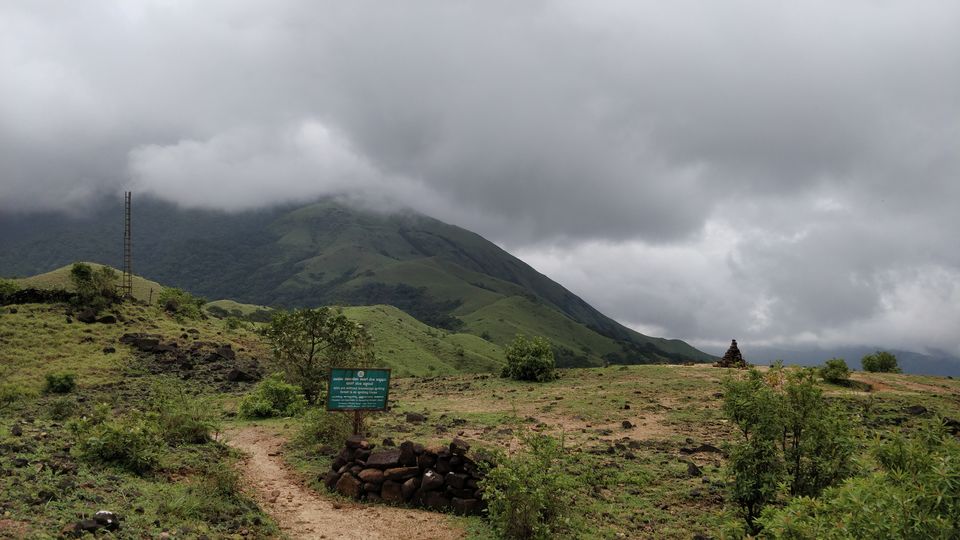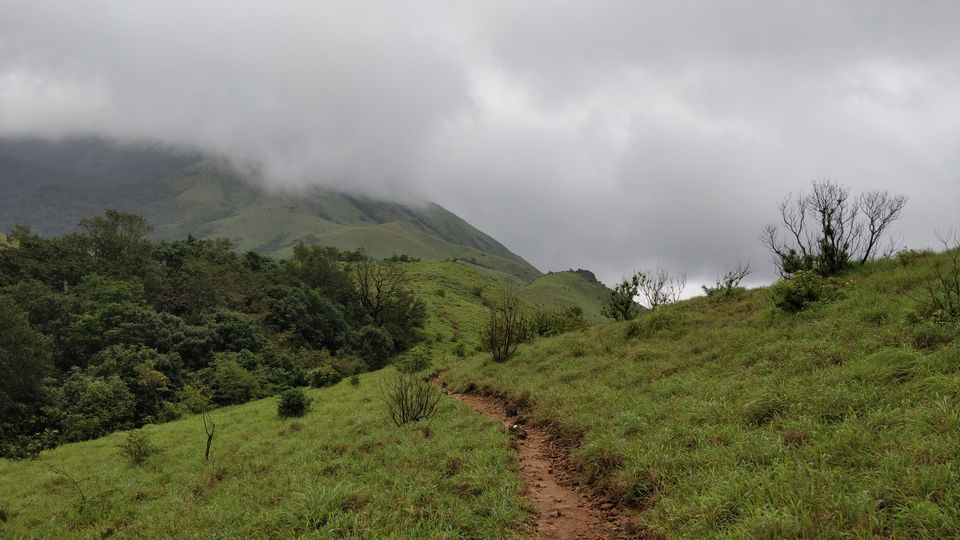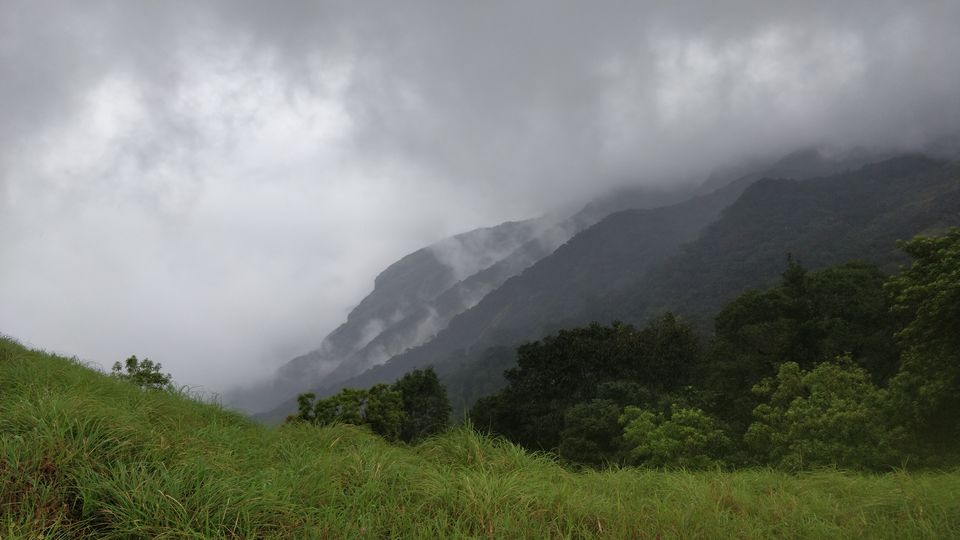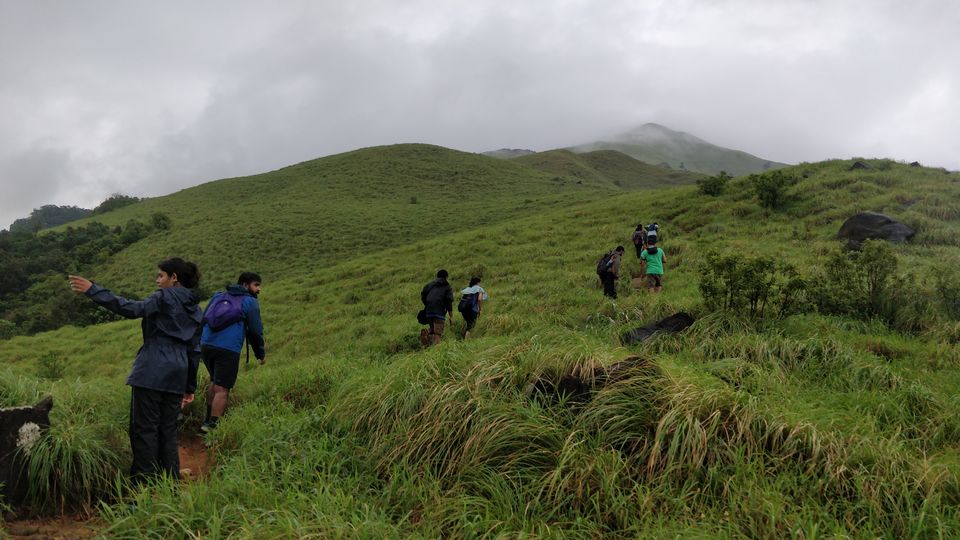 As we started our hike from the checkpoint, the weather took a turn for the worse and it started raining. With the rain, there was water everywhere. The entire trail had started looking like a stream of water. Still determined to complete the hike, our group pushed on. After hiking for around 3 hours, we reached the peak of Shesh Parvatha. This is like a false summit where on reaching you realize that the actual peak is still quite far.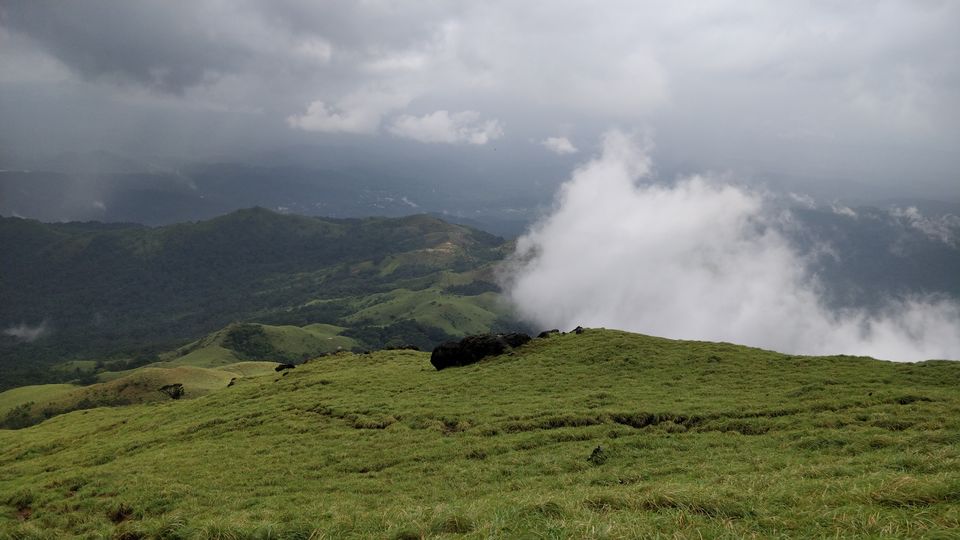 From here, it was just a test of patience, stamina and pushing your body in an extreme weather situation to reach the summit. After crossing Shesh Parvatha, the gradient became flat and the trail led us in a forest.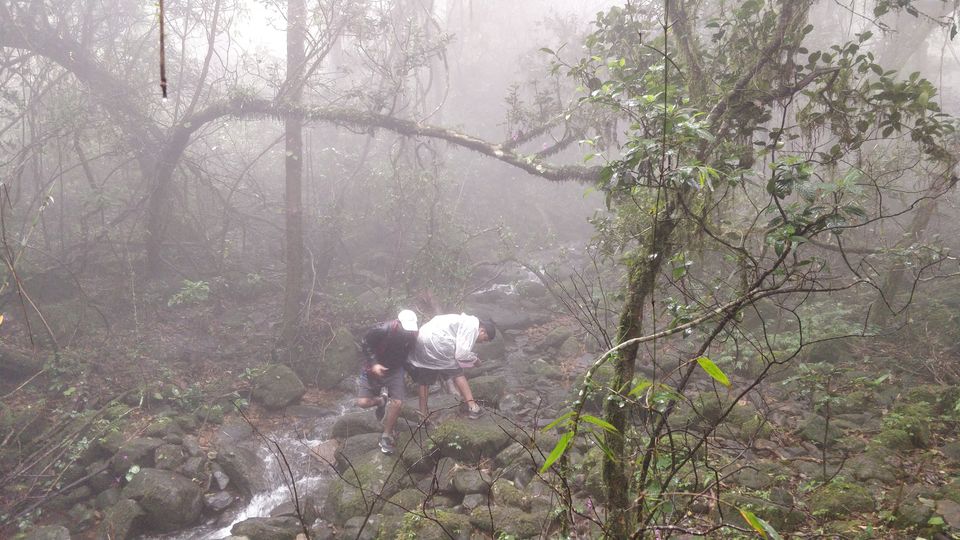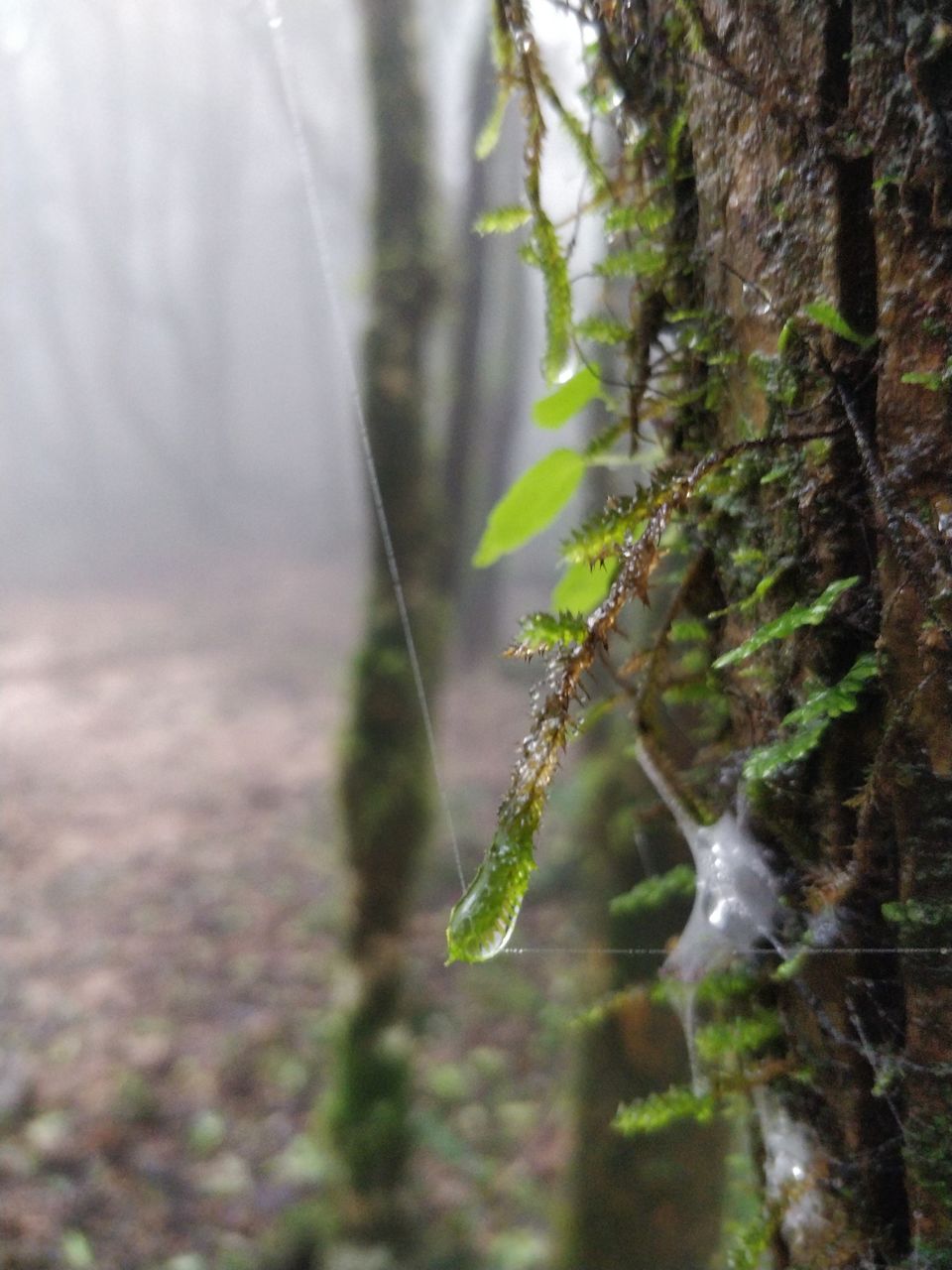 Because of the adverse weather condition, not a lot of people were hiking to summit that day. We did meet a group of trekkers with local guide who told us that the last leg of this hike, popularly known as the Spider wall is un-climbable due to incessant rain and slippery slope. After coming this far, we weren't going to take someone for their word and leave the summit. Our trek leader decided to keep going on and deal with Spider wall situation as and when we face it. The forest which we crossed looked like something directly out of an exotic movie, shot in the Amazon rain forest. It was misty because of the passing clouds and the trail going alongside a flowing stream made for a magical experience. Although extremely tired, all of us just paused there for a moment to absorb the beauty of nature.
After hiking through the dense forest for about 15 min, we finally reached the dreaded Spider wall. The situation was indeed as dire as the other group had told. It was an almost vertical stone wall. With rain and a stream flowing in the middle, it was extremely risky to climb. With guidance from the group leader, we started scaling the wall from the edge where we could find some grip. After struggling for almost half an hour on the 100 m stretch, we finally made it to the top.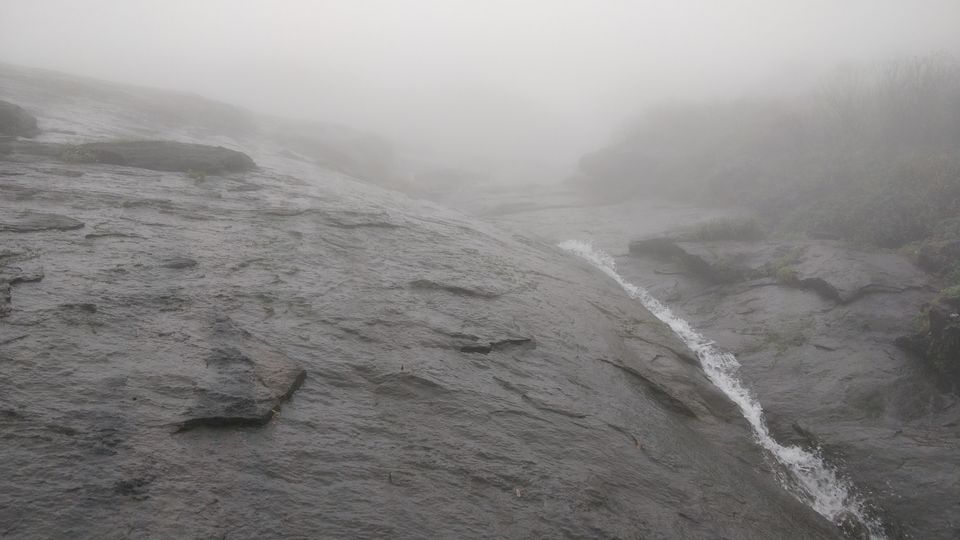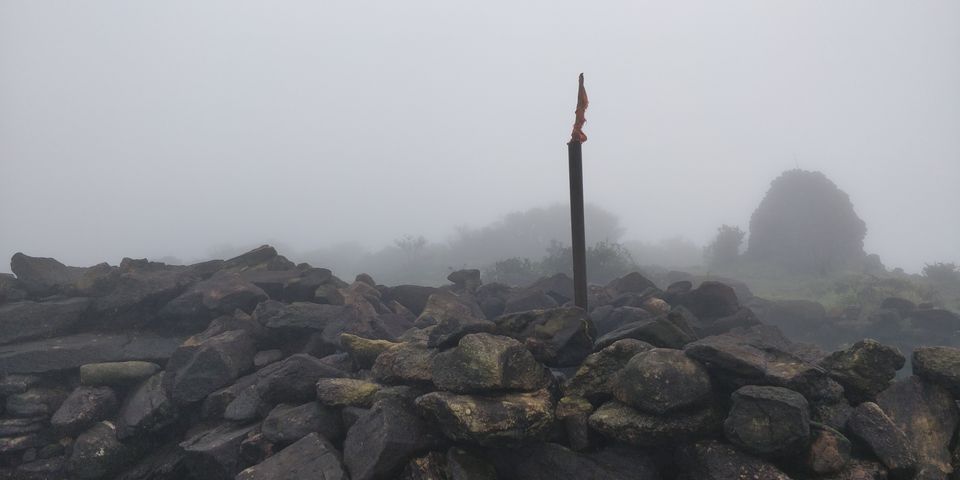 This entire experience just infused so much confidence in all of us that the emotions which we were experiencing are almost impossible to pen down. After enjoying the summit for a couple of minutes, we started heading down towards Bhattarmanne.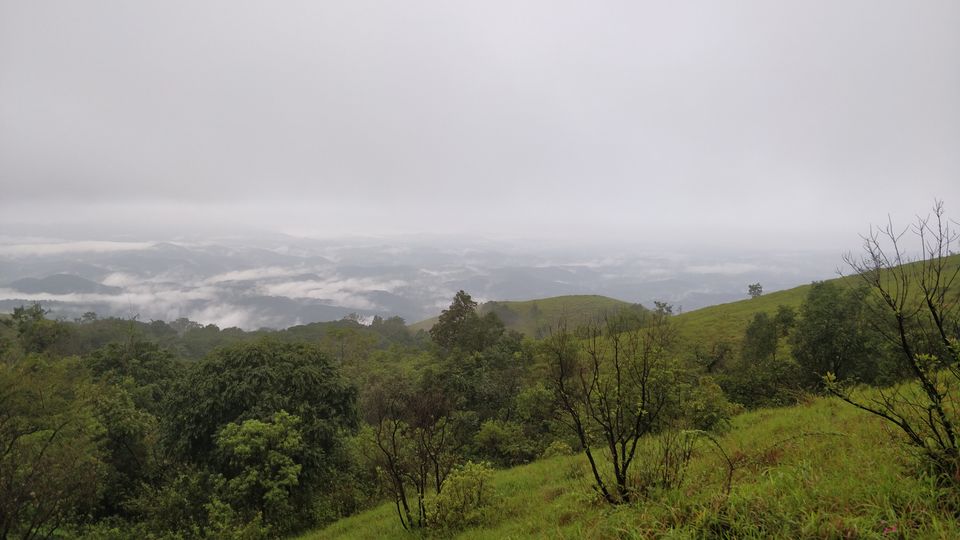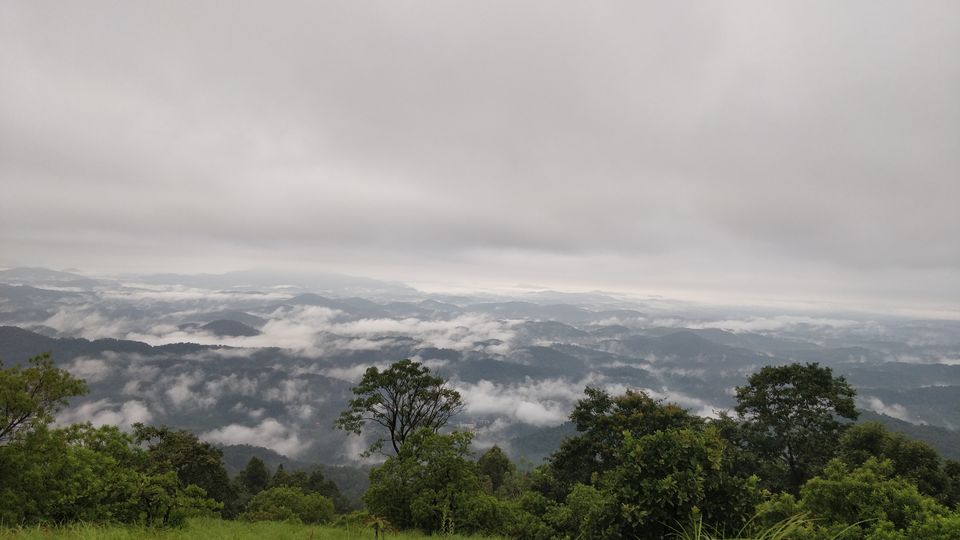 After having dinner, we retired for the night in our tents near the forest department office. The next day, we came back to Kukke Subramanya and started our journey back to Bangalore.
How to reach:
Kukke Subramanya is around 280 km from Bangalore. You can either go one day in advance and stay at a lodge or you can do an overnight journey in bus and reach there by dawn.
Things to be careful of:
Leeches! I can't emphasize enough on being careful around these little blood-suckers. Carry a packet of salt and keep checking your legs for any leech bite. These aren't painful, so most of the times you won't even realize when a leech has latched on you.
Carry enough water (3L per head) from base and refill them near Bhattarmanne.
If going during after monsoon, be ready to face the true wrath of rain gods and carry a rain suit.
Prefer trekking in sandals if it rains as the water will simply overflow and go inside even waterproof shoes.
If you are not sure of the route, hire a guide from base who can take you to the summit. During adverse weather conditions, navigating can be difficult and tricky.