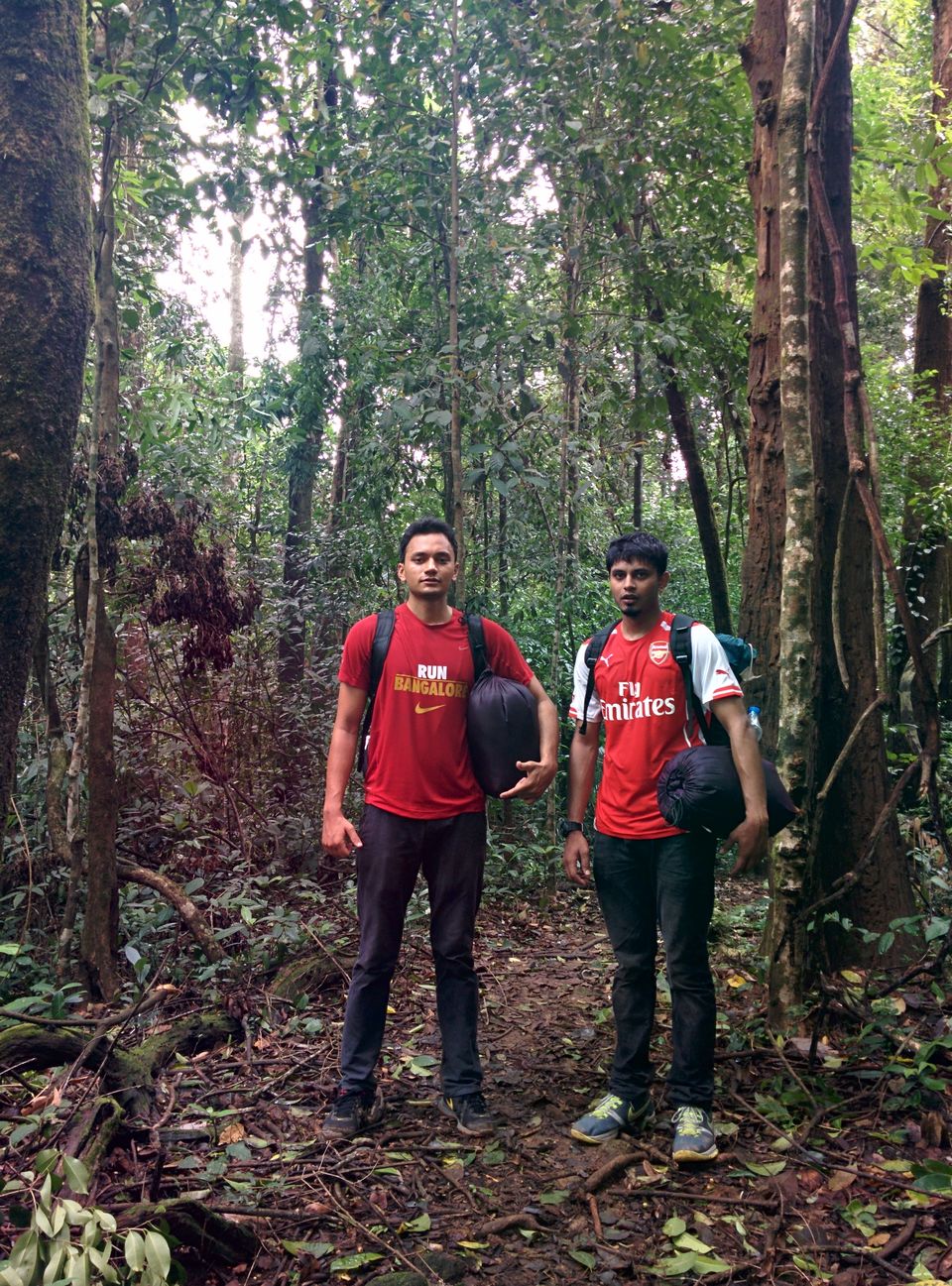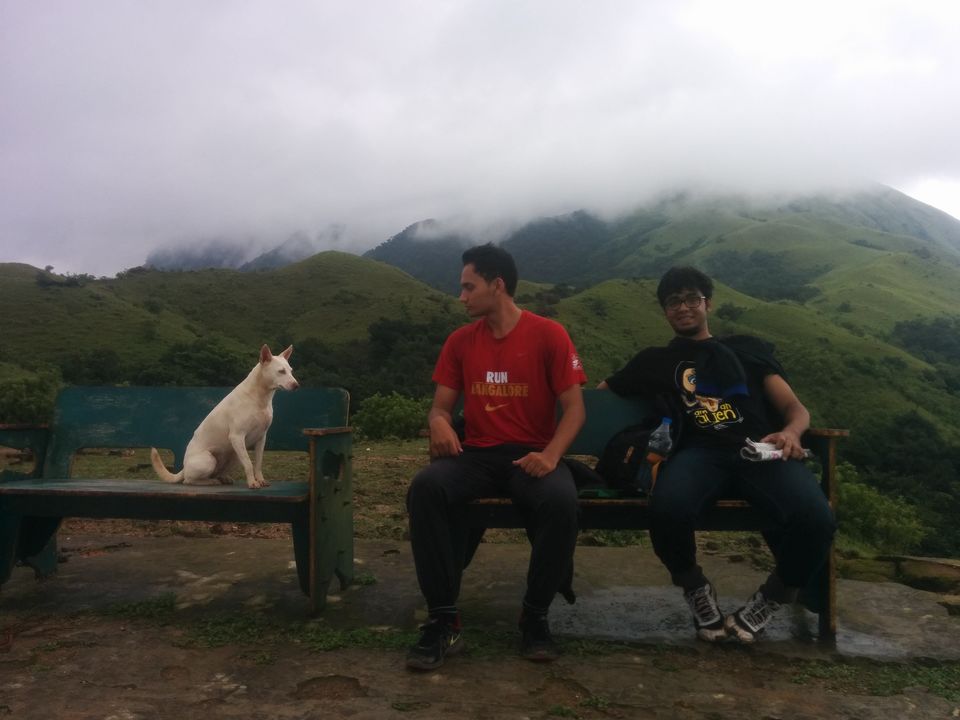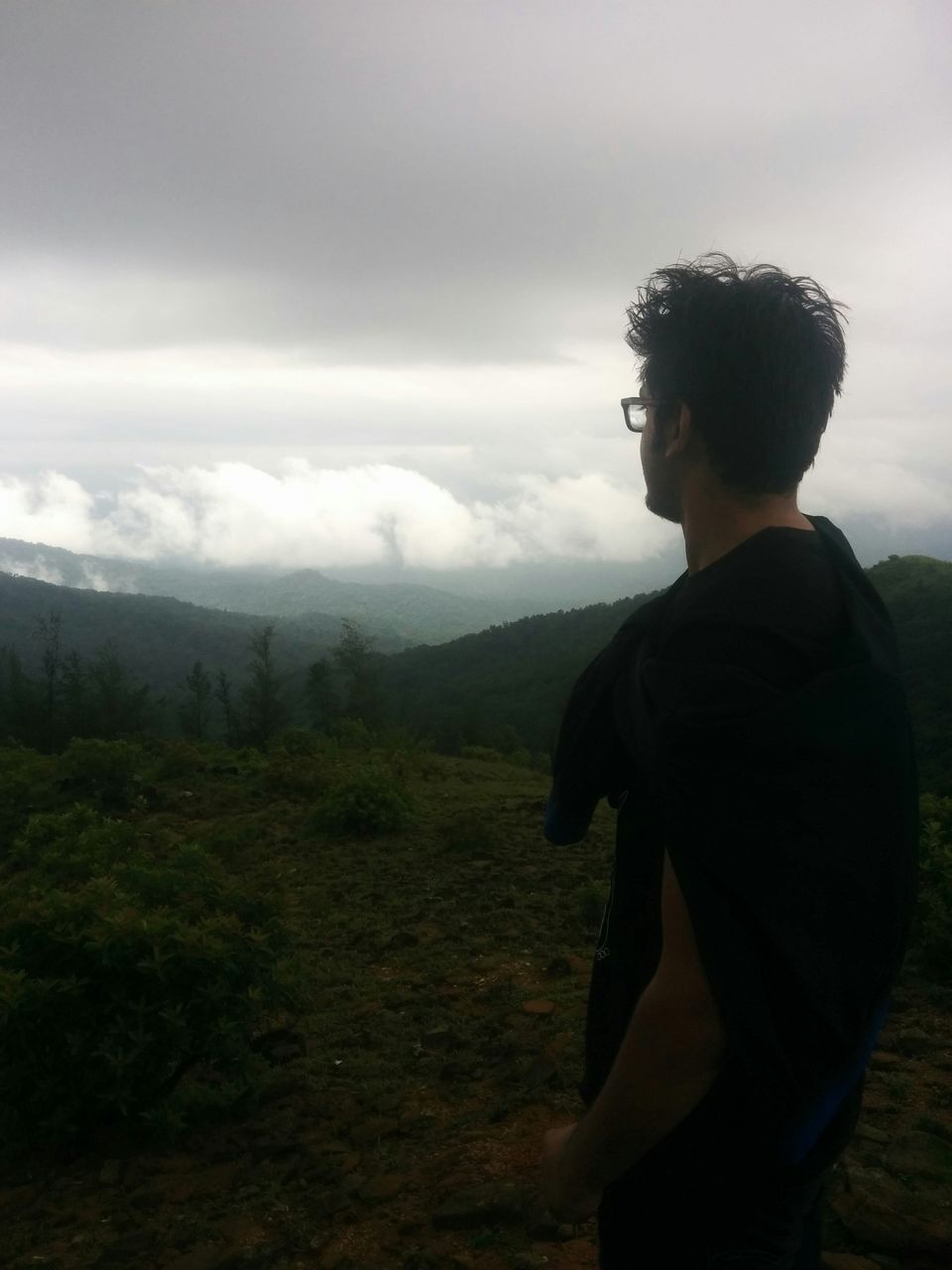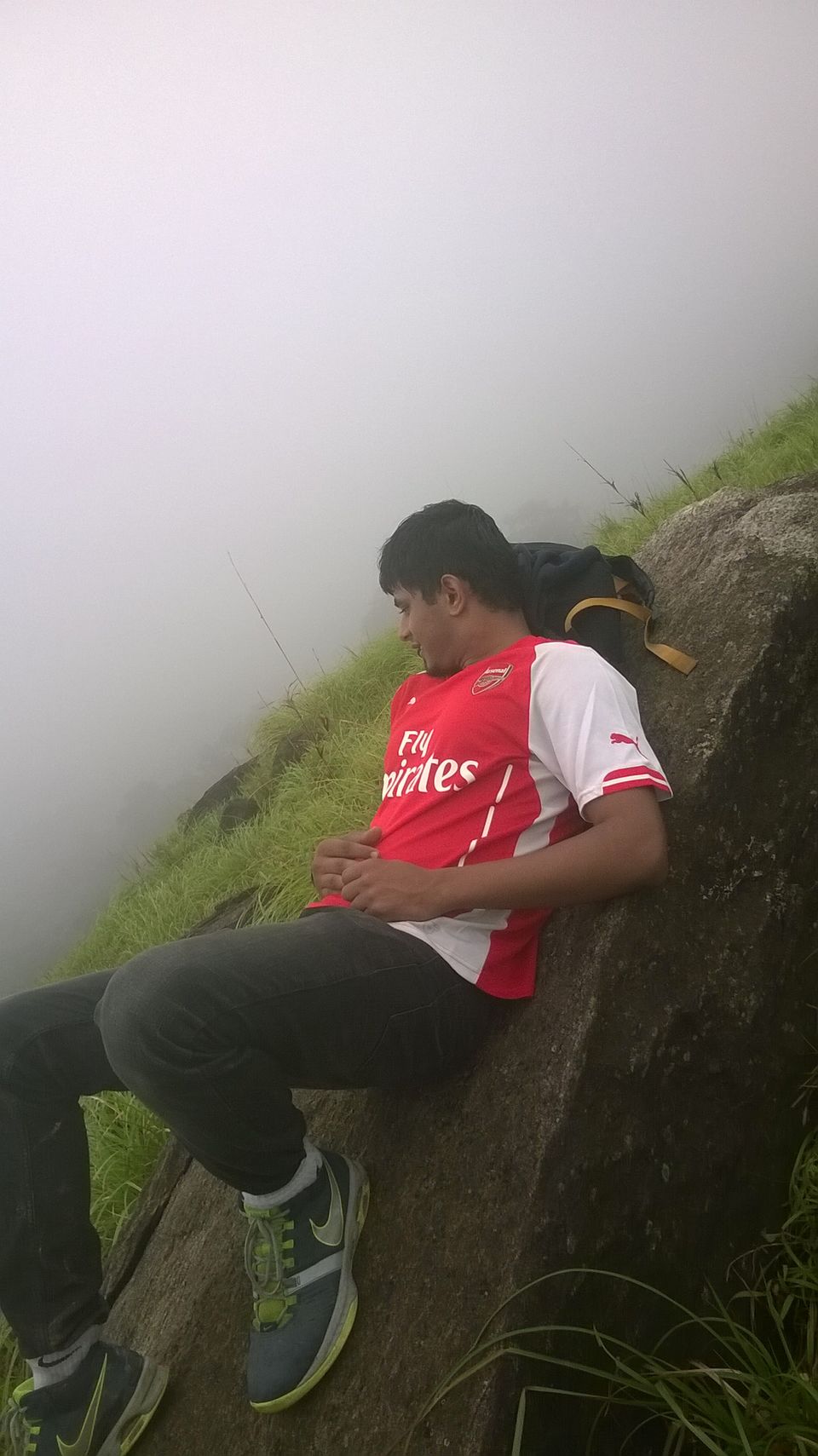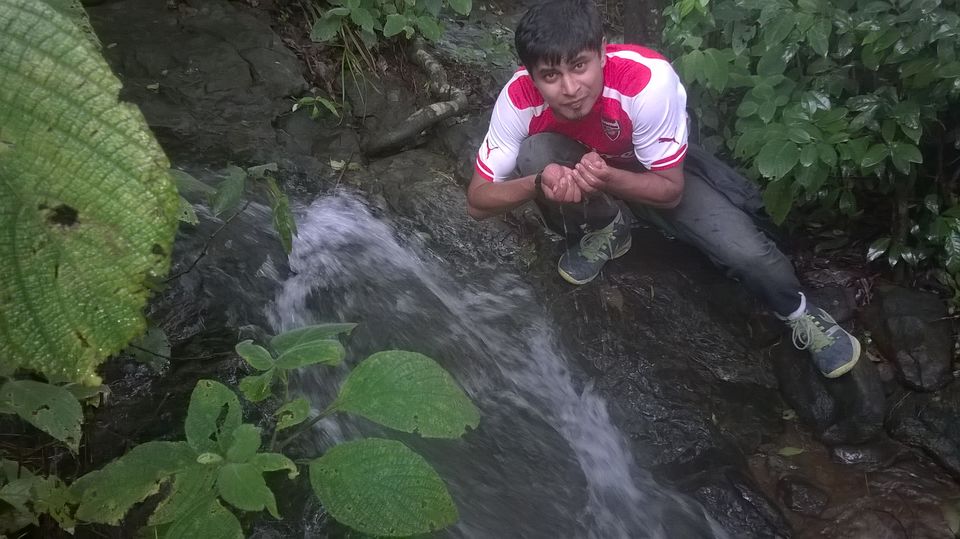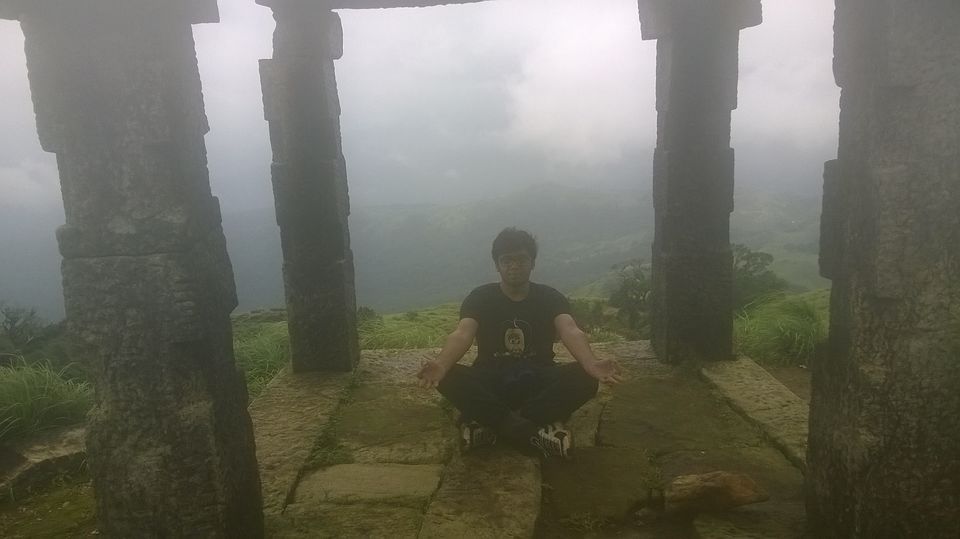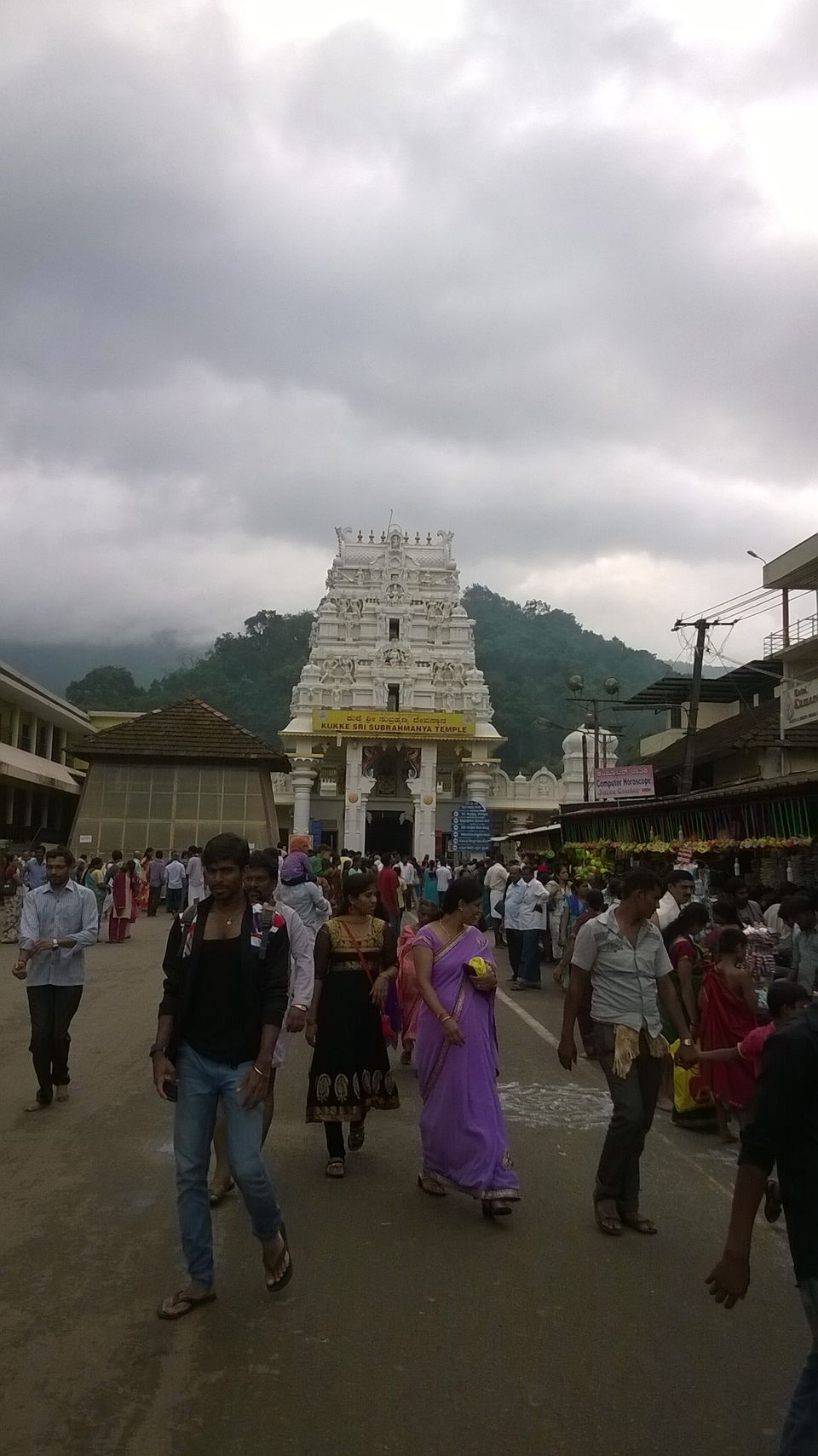 Travel Itinerary :
Friday 3rd July 2015 : 11:30 p.m. - Boarded bus from Majestic Bangalore
Saturday 4th July 2015 : 9 a.m. - Reached Kukke subramanya
Saturday 4th July 2015 : 10 a.m. - Started the trek after breakfast
Saturday 4th July 2015 : 1 p.m. - Reached Battermane (first half of the trek where u can camp)
Saturday 4th July 2015 : 2 p.m. - Had lunch and started for Kumarparvatha
Saturday 4th July 2015 : 4:30 p.m. - Reached Sesha parvatha (had to return due to low visibility)
Saturday 4th July 2015 : 7 p.m. - Reached Battermane base camp
Sunday 5th July 2015 : 7 a.m. - Started descending from Battermane
Sunday 5th July 2015 : 9 a.m. - Reacched Kukke Subramanya
Things to carry :
Torch
Sleeping bag and Tent.
Salt (to tackle leeches)
track pants (don't trek wearing shorts as there'll be leeches)
Water & energy drink (to replenish electrolytes)
Food (can get lunch aand dinner at Battermane)
Located in the western ghats of Karnataka. Starting point for the Kumarparvatha trek.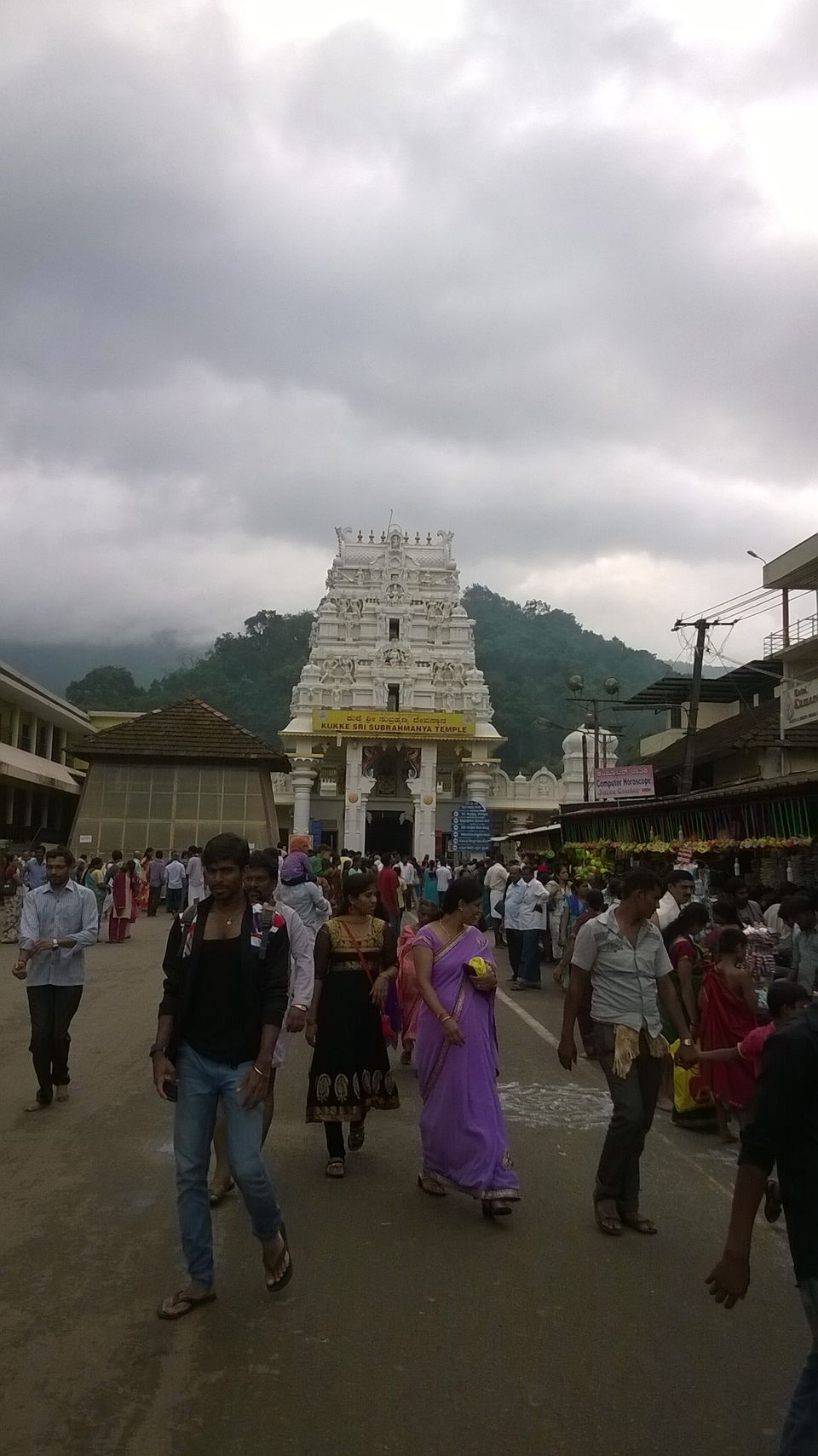 Trekking as a hobby just happens to you, u never try hard to pursue it. We had covered all the major treks near Bangalore in our 2 year stay here. But the Kumar Parvatha Trip was long due. We planned the trips couple of times in a month and I'd already given up on the plan. One fine weekend we(My roommate and another friend) decided to finally give it a shot and just do it.
But it did not start the way we'd planned it to. First, I got free from my office pretty late on a Friday(which is unusual) due to a Production issue(IT people will relate to me). We rented the sleeping bags and tents(Last minute arrangements). Finally boarded the last minute bus to Kukke subramanya(the starting point to Kumarparvatha) from Majestic bus station. So we were finally doing it! Kumar Parvatha: Here we come!
Journey to Kukke Subramanya from Bengaluru was relaxing, nothing unexpected. We were amazed to to see the greenery and what the mother nature had for us en route to Kukke. For a random weekend getaway, the greenery was a pleasant change. A much needed break from the concrete jungles we stay in.
We reached Kukke subramanya around 9:30 A.M. After getting fresh and power breakfast, Started for the trek around 10 A.M.
First half of the trek to Battermane is challenging. The entire stretch of 7 Kms uphill through the forests will surely take a toll on your feet and lungs. mBeware of the leeches which are everywhere(If u are visiting the place during monsoons). cover your body appropriately. We were lucky enough to witness a snake too! once your cover the forest region and reach the top, u'll wonder how far u've climbed and it'll give u a sense of satisfaction and energy to keep moving. It took us 3 hours to reach Battermane, the only place where u'll find food and water, before reaching Kumarparvatha. There is only one home there which serves food and provies water and shelter to the trekkers. There was a trekking group already having lunch there, so we joined them and kept our luggage there.
After a short break, we started for our final climb to the mighty kumar parvatha. You'll have to pay a fee to the forest department people for the trek. They warned us that the time was not right for trek as it was monsoons and instructed that we return by 7 P.M. We started climbing around 2 P.M and the view was amazing. Found a dog sitting on the bench near battermane and managed to click few pics with him :p .
So we finally started to climb toward Kumar parvatha, met few people who were returning and asked them whether they were able to reach the top. Most of the people couldn't make it as it was getting darker and the fog was making it difficult to explore the hills. Still, we continued to climb and reched the Mantap. It was a small structure(pretty old!) surrounded with lush green grass. Halted there for a while, clicked few pics :p . It was a proper place to meditate i must say. Took some time to appreciate the beauty of the nature. The strong winds and house music gave us the required pump to climb! . Started climbing again and finally we reached Sesha parvatha around 5 P.M. It was getting dark and were were trekking without t a guide. It was a difficult decision but we decided to return back to Battermane. I know that after travelling so long, so much of planning since a month, and walking non stop since the morning, it was a difficult decision to return; but a wise one.
We reached Battermane around 6: 30 P.M and started to camp. All our other stuff was still at the only house that was there in battermane(i'll refer it as the base).
After setting up the tent we decided to have dinner at base and bring back all our other stuff to the tents. It was pretty dark and due to the fog, the visibility was as low as 5 metres. Even our torches were of no use. We somehow managed to reach the base(with extreme difficulty) follwing the trail(hardly visible due to fog). We had our dinner there, Jackfruit samba and rice, decent enough( cant complain at that altitude and time). We packed our bags and started to move towards our tents. I had a felling that we wont be able to make it to the tents as looking at how we reached the base from tents. Still, we continued to move, and as i was expecting, we lost the trail and were stranded at the middle of nowhere at around 9 P.M. It was damn cold out in the open, and were were carrying all our stuff including the sleeping bags(luckily). After struggling for 2 hours to find the trail we finally gave up at 11 P.M. Found a big stone and decided to sleep there in our sleeping bags. Initially it sounded like a foolish idea, to sleep out in the open with all the vulnerabilities, but as they say - Beggars can't be choosers. We had no other choice but to sleep out in the open. Luckily we were carrying Rum(old monk) with us, so i've realized this thing in life - whatever be the situation if u have the company of the Monk, U'll feel like u have everything! Drank whatever we had decided to sleep.
In that situation, taking the decision whether to sleep or not was a big one! there were all the possibilities of getting bitten by the wild insects, snakes or getting hunted by the animals(we were too afraid basically) . But finally the Monk helped us to make the right decision and we slept. Everything was going well till it started raining(as if we were not suffering enough already). So as it turned out, our sleeping bags were not water proof and in few minutes we were drenched. We knew that this was the last possible obstacle and we'll be witnessing the sunrise in a while. We survived the rainfall and it was the brightness of the morning that woke us up! I don't remember when was the last time i was this happy. I shouted with excitement saying it's morning fellas! lets go find our tents.
As it turned out, our tents were hardly 300 metres away from where we spent our night. We saw people staying in adjacent tents with camp fire and preparing tea. we went there simply to pack our tents and leave for Kukke subramanya again. Anyhow, we learnt how to camp and fix tents(this was the first time i was carrying tents in a trek). We descended in couple of hours. Did leech checks every 15 minutes when we were passing through the jungle stretch.
So we boarded the bus back from Kukke with a heavy heart, we were not able to reach the peak, Kumar Parvatha. But this experience gave us all the more reasons to come back and conquer the Peak! I'll see u soon, Kumara Parvatha ! Hasta la vista!