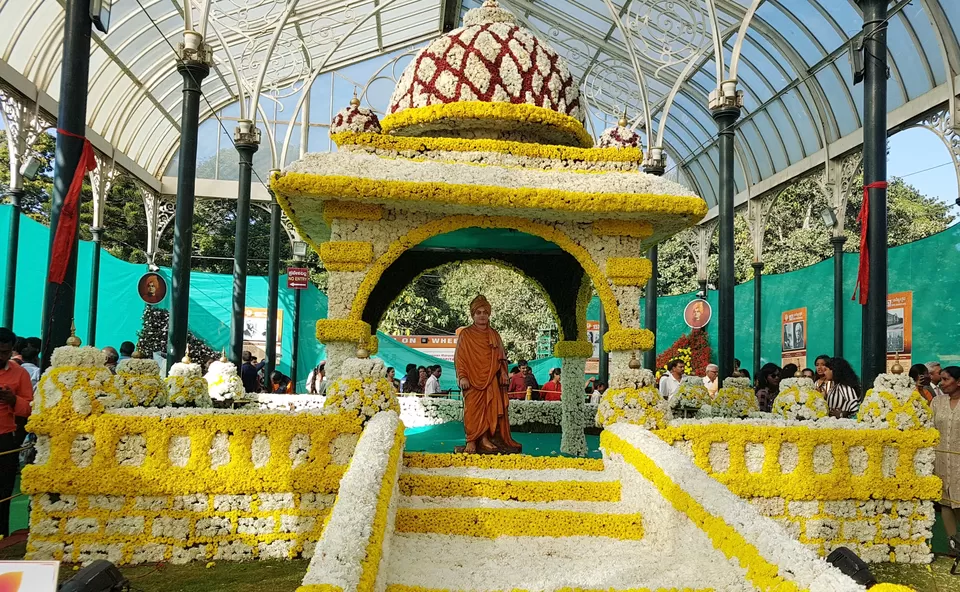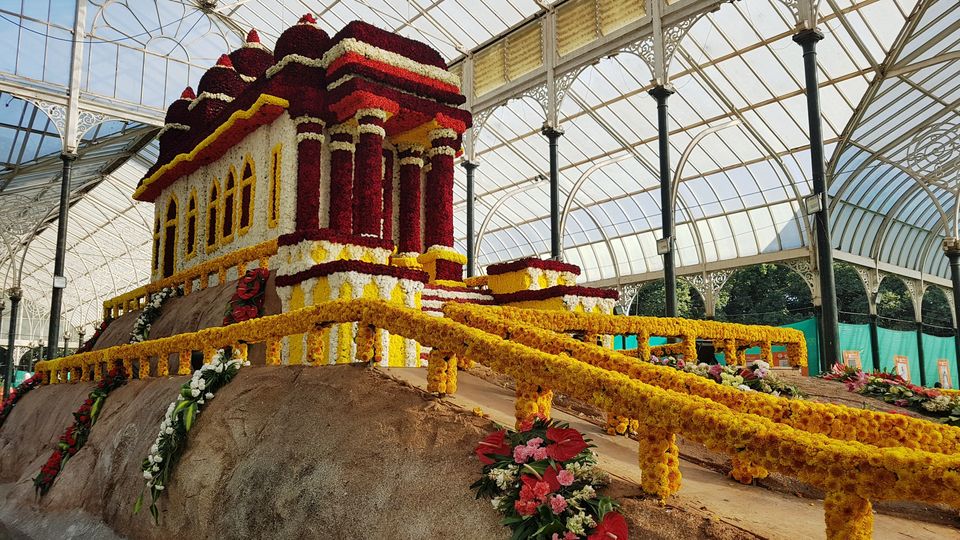 To commemorate the 75th Indian Independence Day, the famous Lal Bagh flower show is back this week and with a bang! The arrangements are underway in full swing to welcome the public with open arms.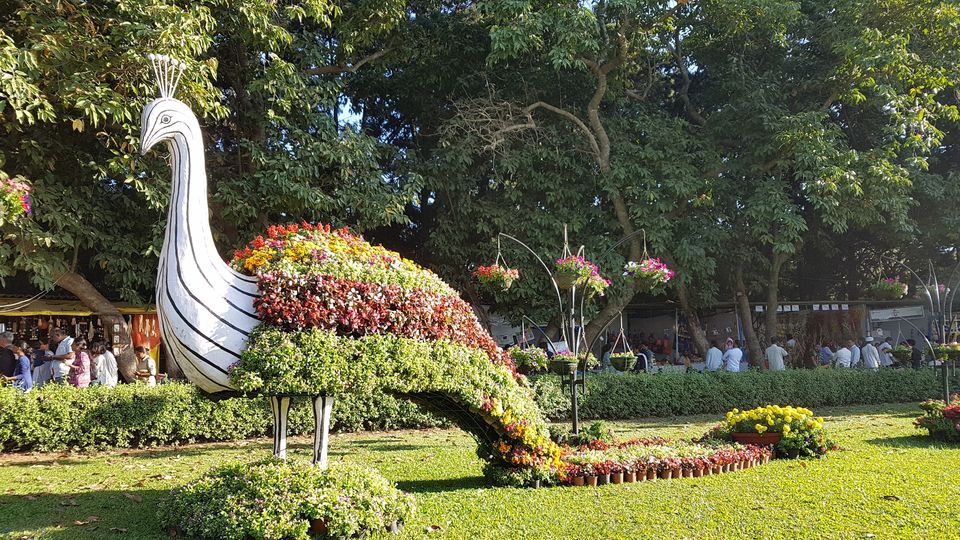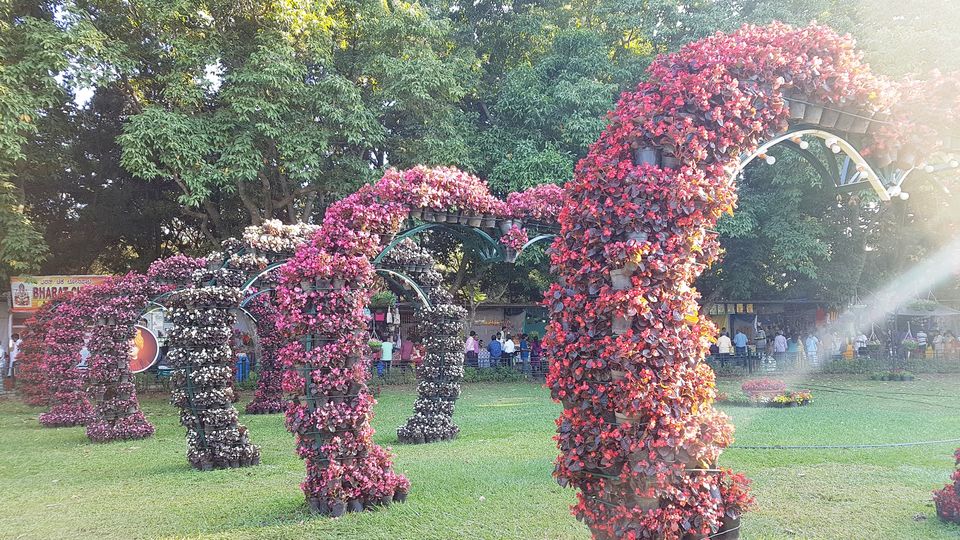 The Lal Bagh flower show is hosted twice a year i.e., during Independence Day (August 15) week and on Republic Day (January 26) week. Due to the obvious reasons, the show was cancelled for the last 2 years, mehh. But this year, the flower show is back to celebrate Independence week starting from tomorrow i.e., August 5 - 15. This 10-day flower feast is open for the general public and is one not to miss.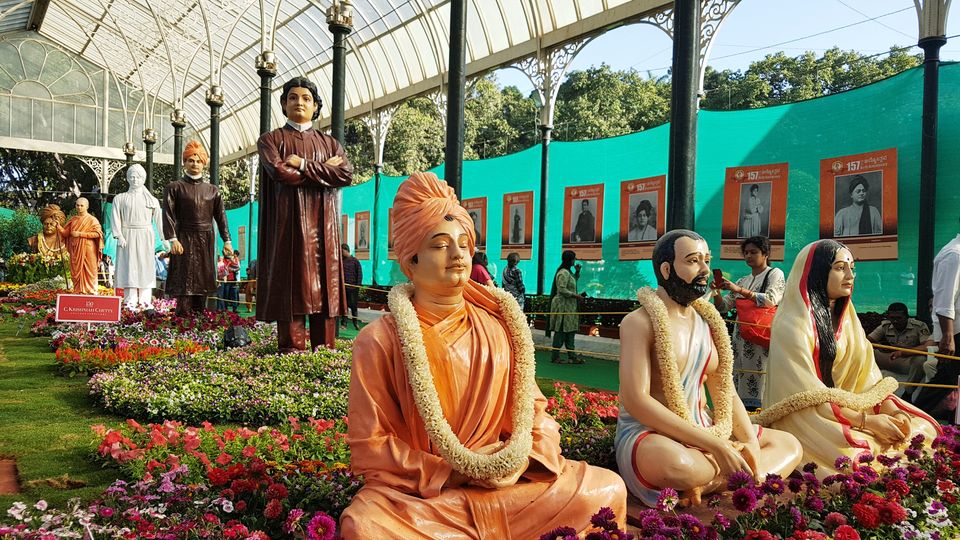 The park will be decked with decorative flowers and plants - showcasing prominent people and places. This year, the focus is on the famous Kannada actor Puneeth Rajkumar who sadly passed away last year on October 29. To celebrate his journey and his contribution to the Kannada Film Industry and his life in general, this flower tribute is all underway and competitions like essay writing, painting are held. Other contests like Rangoli, Ikebana, Vegetable carving and so on are also held. To participate, register by August 6.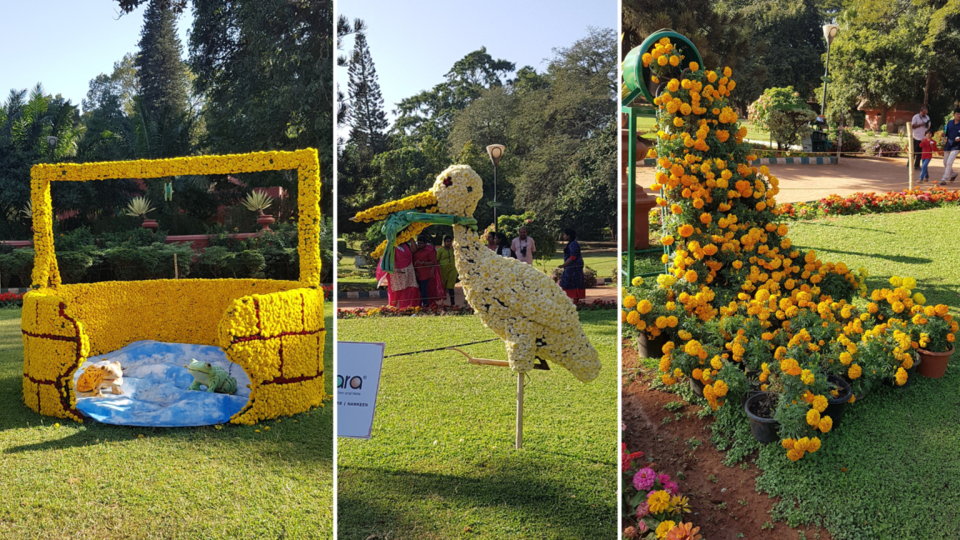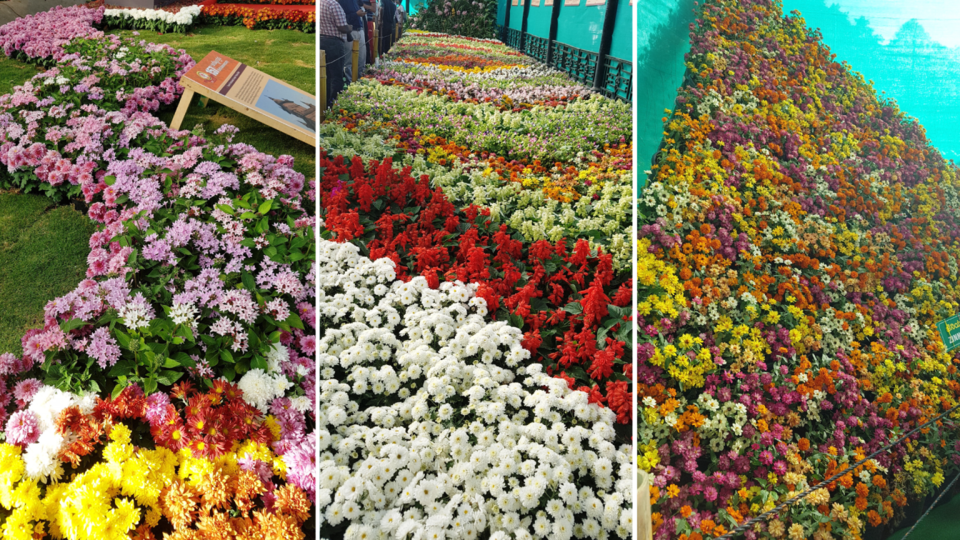 Key things to look for:
- Flower statue of veteran actors - 'Power Star' Puneeth Rajkumar and Dr. Rajkumar,
- An imitation of their ancestral home in Gajanur,
- Mysore's Shakti Dhama,
- Exotic flowers from different parts of the world and more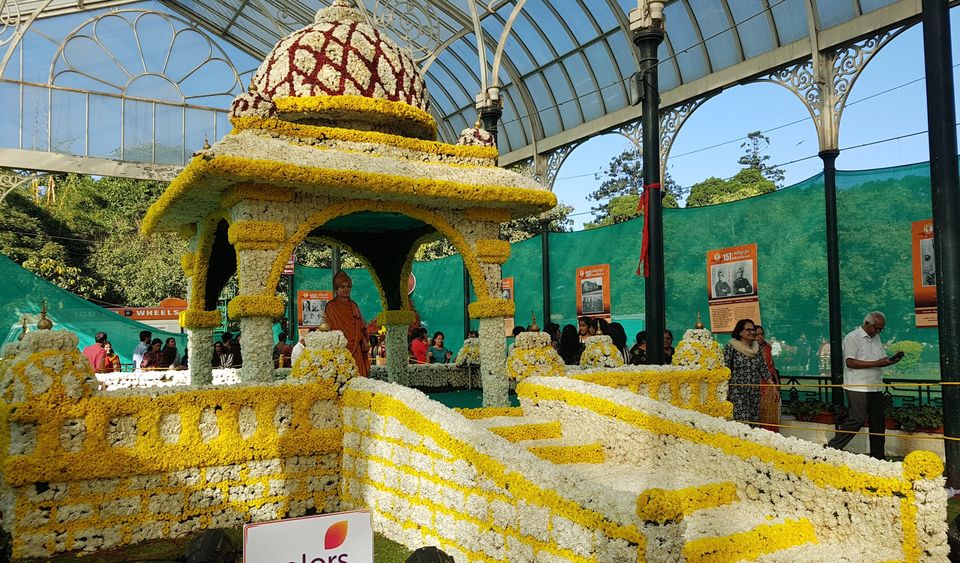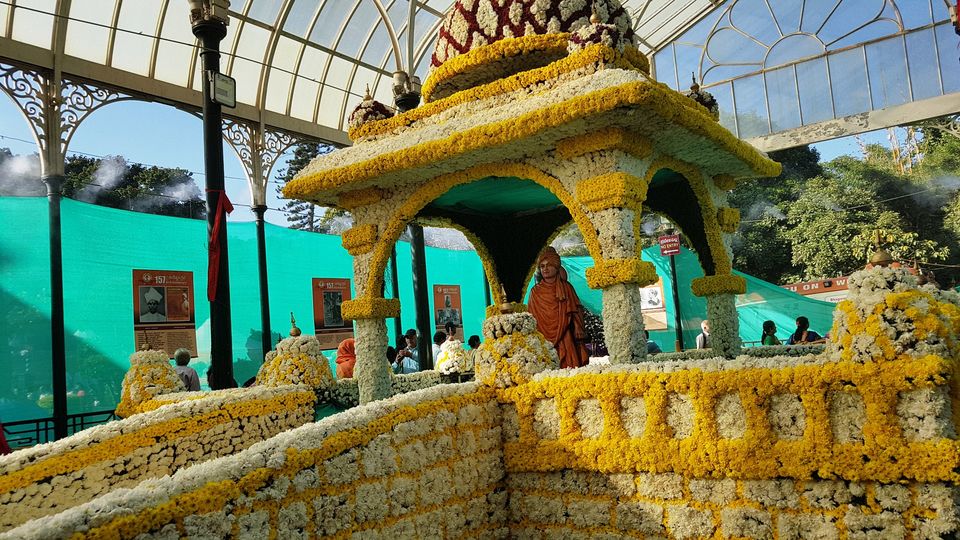 How to get there:
Connectivity to Lal Bagh is easy as it is situated at the centre of the city. Public transportation including Metro (Lalbagh Metro Station - Green line) is available to the park.
Entry fee during the flower show:
The entry fee (currently) for an adult is ₹ 100 on weekends and holidays and on normal days is ₹ 80 and for children is ₹ 30. School students from class 1 - 10 have free access as announced by the officials.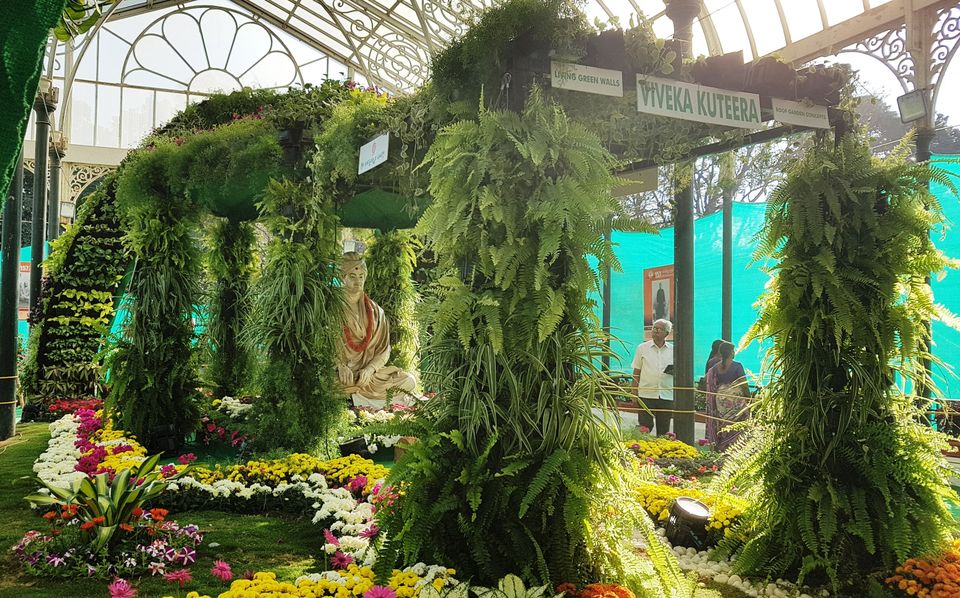 NOTE:
- Due to large gatherings, it is still advisable to wear a mask and follow protocols
- Do not carry water in single-use plastic bottles as it is generally not allowed inside the park
- Food stalls would be set up inside the park (behind the Glasshouse) and saplings, seeds, fertilizers are also usually available for purchase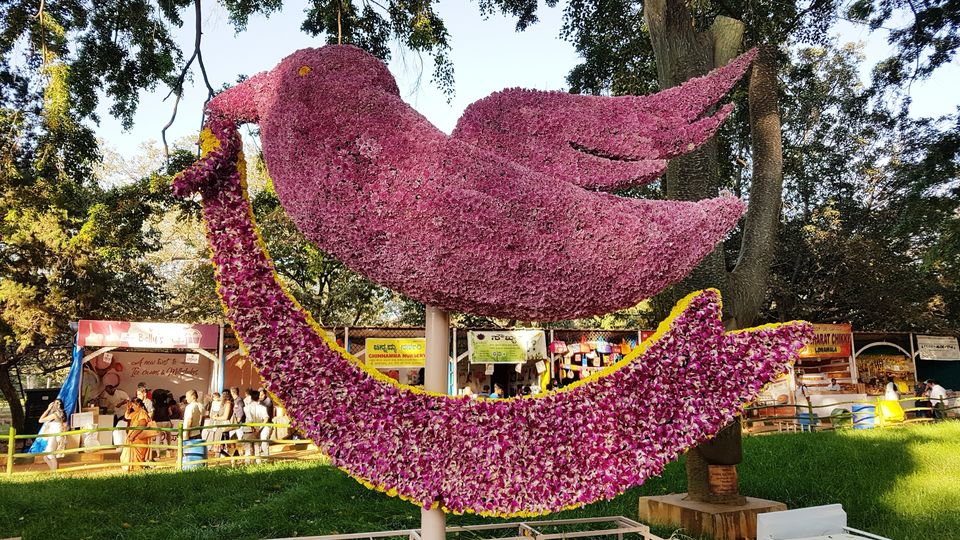 So if you are in and around Garden City during this long weekend, make sure to grab this wonderful opportunity to experience this grand flower show and get mesmeried.
All pictures are from Republic day flower show of 2020 and the theme was 'Swami Vivekananda' in memory of his 157th birth anniversary.