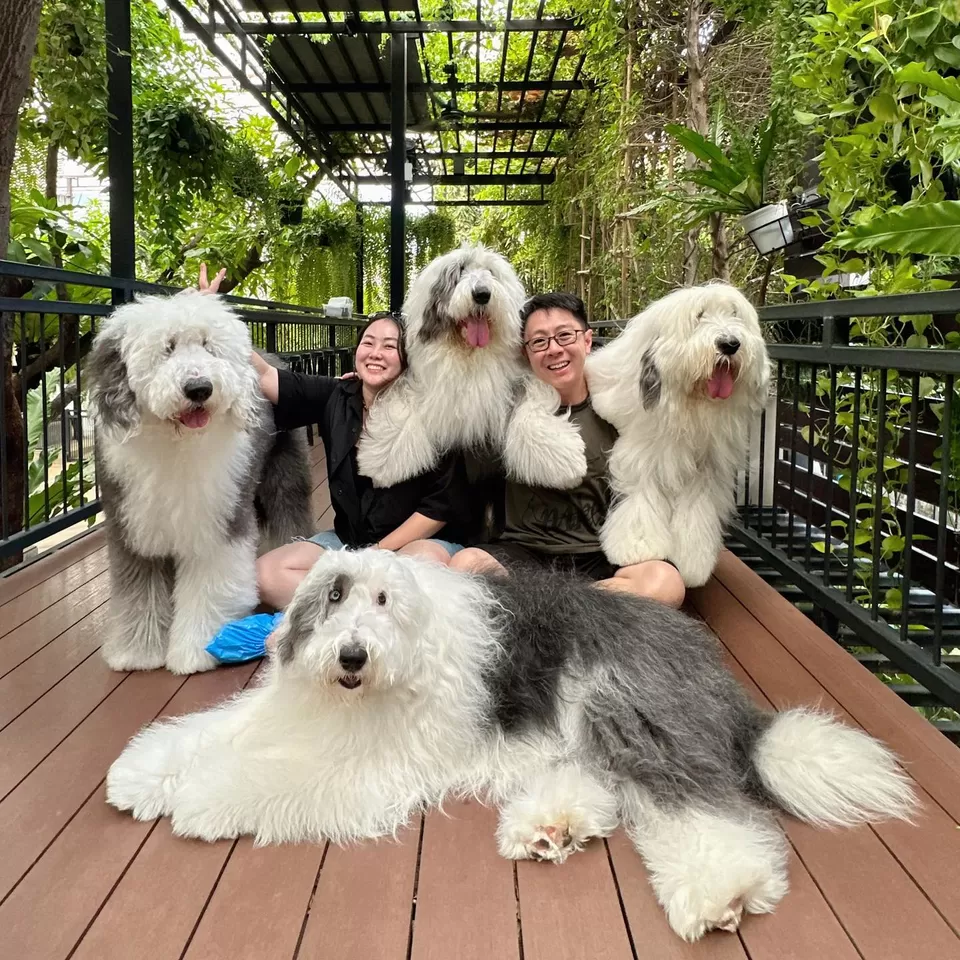 Do you dream of a world where you can cuddle with Siberian Huskies all day, every day? Where the only decision you have to make is which fluffy pup to play with next? Well, pack your bags, because your fantasy has become a reality. There's a place on this planet where huskies roam free, and you can spend a full hour frolicking, petting, and snuggling with them to your heart's content. No, it's not a dream, it's True Love Café at Neverland in Bangkok, Thailand. And trust me, the experience is even more magical than it sounds.
For those who have a special affinity for these majestic dogs, the mere mention of a husky café may bring tears of joy to their eyes. And rightfully so. Who wouldn't want to spend a blissful hour surrounded by playful, happy huskies? But what makes this café truly unique is that it is the only Siberian Husky café in the entire world. Yes, you read that right. All the huskies you will find in this café are purebred and more than 20 strong, making it a haven for husky lovers everywhere.
How to get there
The most convenient BTS station to reach TrueLove @ Neverland is Ari Station. It takes approximately 20 minutes to walk through residential streets covering a distance of 1.6 km to reach the cafe. As the cafe is situated in a residential area, you might feel like discovering a hidden neighbourhood. However, the lively sounds of huskies playing and barking will assure you that you have arrived at the correct destination!
Here's all you need to know about the cafe
For a modest fee of 500 Thai Baht, which is approximately Rs. 1150, you will have the opportunity to spend an entire hour with these gorgeous creatures. But before you get to meet and greet the huskies, you will need to follow a few safety protocols. As these dogs are highly valuable and cherished, the staff ensures that they are kept healthy and safe at all times. Hence, you will be required to wash your hands and wear plastic booties before entering the play area, to protect the huskies from foreign bacteria.
If you're wondering how the huskies tolerate the intense heat of Thailand, the staff has taken special care to keep the dogs comfortable at all times. The play area is covered with a roof and fans run above to keep the temperature at a bearable level. Visitors are also encouraged to give the dogs ice chips to help them stay cool. And after a fun hour of playing and cuddling, the dogs are escorted to their air-conditioned indoor kennels where they can take a well-deserved nap.
For those who are worried about their safety or the safety of other guests, fret not. The owner has implemented strict protocols to ensure that everyone, both humans and huskies, have a good time. Visitors must be at least 15 years old to interact with the dogs, and there are outdoor enclosures for huskies who prefer some alone time or are simply not feeling social. And for the huskies who love the limelight, they are more than happy to pose for pictures with their adoring fans.
But the fun doesn't end after an hour with the huskies. Guests can then head to the café where they can indulge in mouth-watering treats like iced coffees, sodas, teas, fruit juices, cakes, cookies, and savoury dishes. A cup of coffee with a husky by your side? That's a level of cuteness you never knew you needed.
As you leave True Love Café at Neverland, the sound of the happy huskies and the gentle rustle of leaves will stay with you like a sweet melody. True Love Café at Neverland is not just a place, it's an experience that will leave you with memories to cherish for a lifetime. So the next time you find yourself in Bangkok, don't forget to make a stop at this magical place, where love comes in the form of fluffy, playful huskies.
Ready to travel for free? Earn credits and redeem them on Tripoto's weekend getaways, hotel stays and vacation packages!