I came to China three months ago and I live in Shenzhen, which is a very modern, young, green and hi-tech city in Southern China. But Beijing, located in North China, is the city of long history and political importance. It fascinated me deeply for long time by its ancient stories, numerous poems and profound culture I read in the book . My dream when I was a kid in Yemen was to visit The Great Wall in Beijing in snowy days! Haha, but after the trip in Beijing, I realize it is a city far more than The Great Wall, and that you can never taste enough with only one trip. My main destinations are in Huairou this time and it impressed me sooo much by very hospitable people, astonishing natural scenery as well as profound history and arts.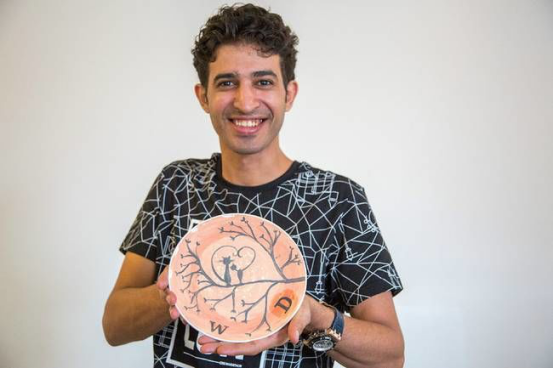 Erguotou Baijiu Museum.
The first place we visit is Erguotou Baijiu Museum. It's said that Beijing has around 170 museums, second only to London in its number of museums in the world. Various museums of the capital provide a window to not only the country's profound history, culture and civilization, but also some of the little known but very interesting facts. Erguotou Museum is one of such interesting museums.
Erguotou is a famous Beijing brand of throat-burning, strong liquor. In the museum, We saw the Erguotou's brewing process and even we tried the working process under the local guide, and each of us even sample a bit. Take a sip, throat burning, then I feel the fragrance of the liquor. Gan Bei (Cheers)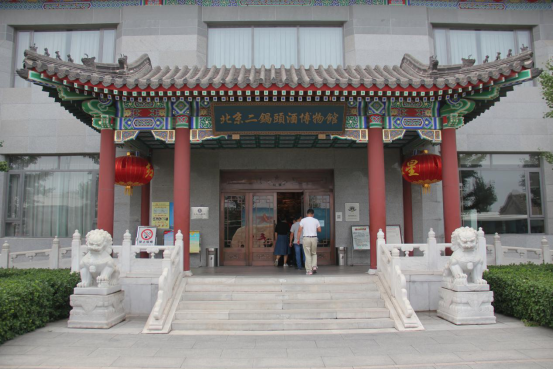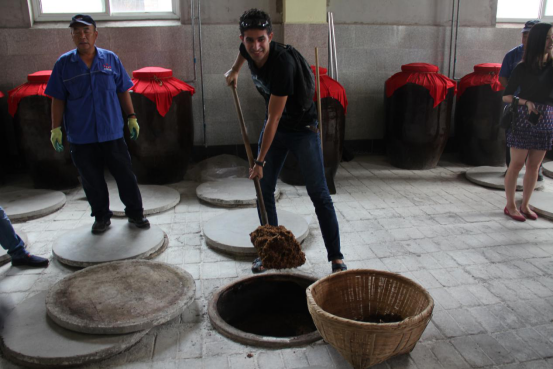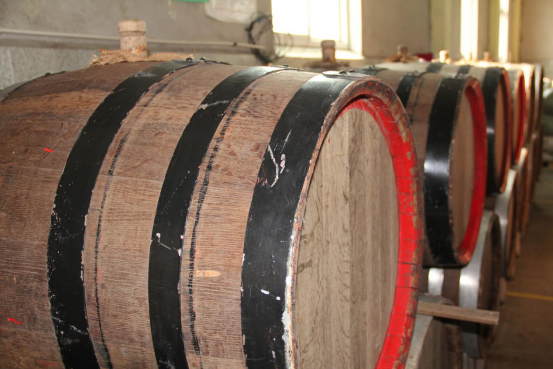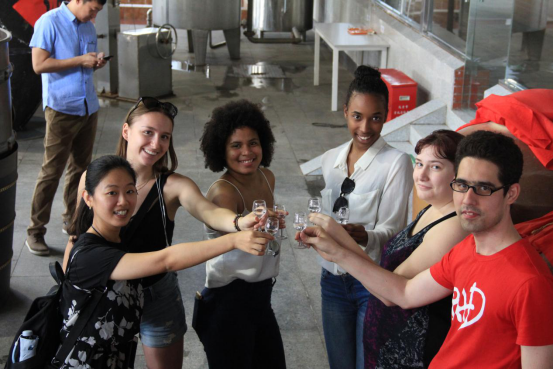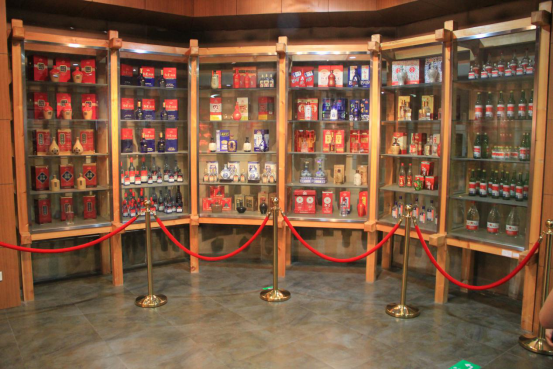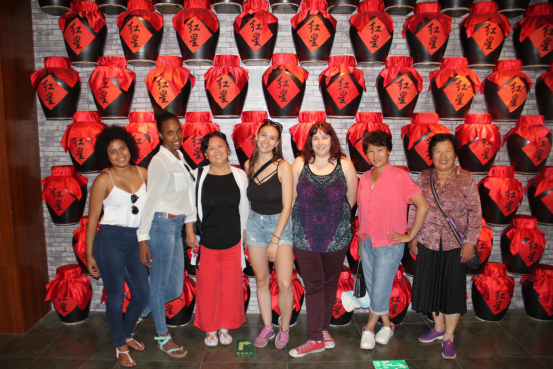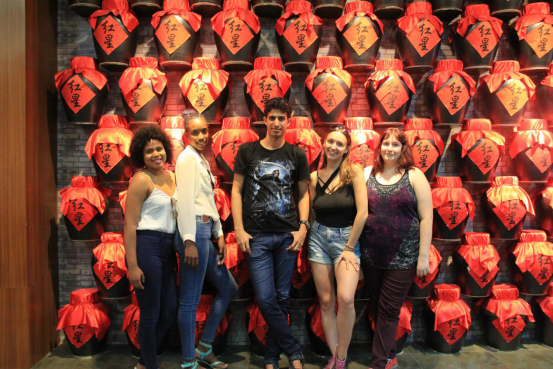 Emperor for one day in Stellar Mega Jincheng Movie-Making Base
Anyone wants to be someone or something else from time to time. We need to escape from our own identity and feel what it is like to be "someone else". We visited the Stellar Mega Jincheng Movie-Making Base and I was playing the emperor for one day with several wonderful ladies. How lucky I am. I can't help but wondering what it feels to be the most prestigious, powerful, famous man in the largest country in the world. Happy? or stressful ? What should I do if I have the power to change civilians life? Do I need to sacrifice my personal life for public good?
I bet many friends like me have been attracted by Chinese KongFu or Martial-arts movies. Kongfu Panda, Exit The Dragon, Enter The Tiger, IP man, you name it. And many wonder how these movies are made of. Are there some magic or secret or special training on the actors? How does those Kongfu stars look like in real life? Well, maybe you can meet into Jack Chan or Jet Lee next time when you travel.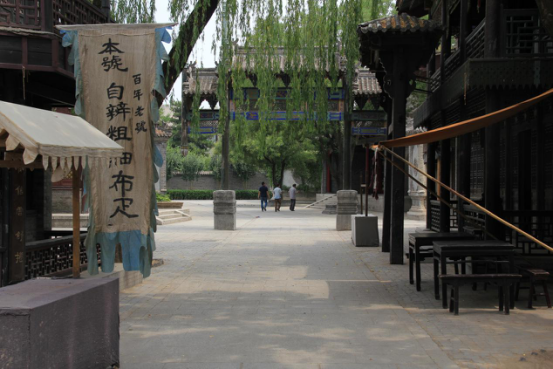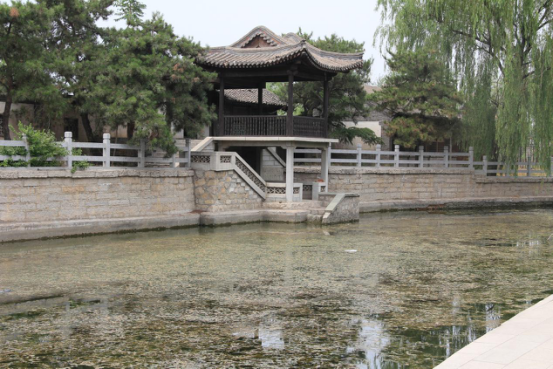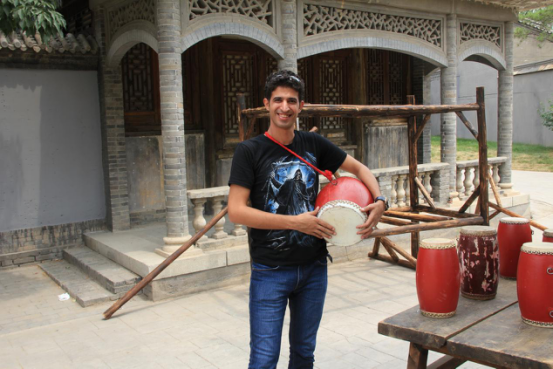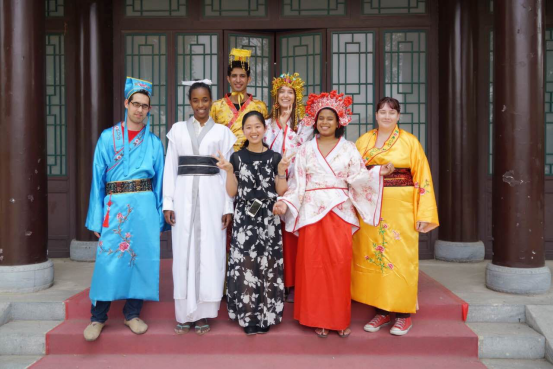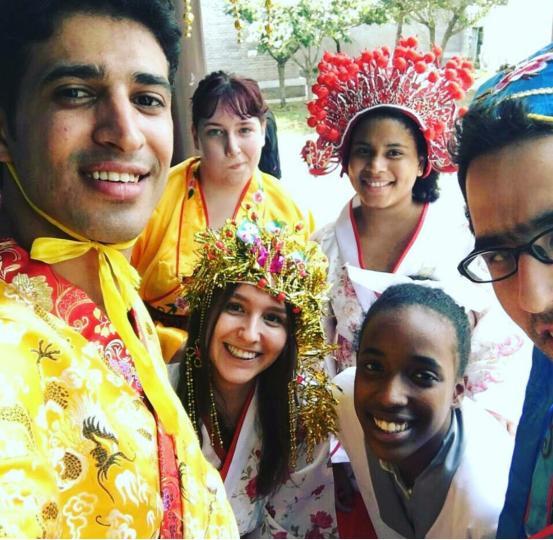 Classic Car museum (老爷车博物馆)
In this museum, there are more than 200 vehicles, ranging from a jet black stretch limo made for Mao Zedong to an enormous red fire truck. Classic, Fancy, Rare, it blows my mind away.
I'm quite interested in why the owner of the museum started the collection in the first place. Actually, he told us his collection began in 1979, when he first became what was very rare in China at the time: a private imported car owner. And unlike nowadays when cars are so common and affordable, at that time, only government officials and military leaders used them. It was so hard to see a car on the roads and there were no traffic lights, just police officers giving signals.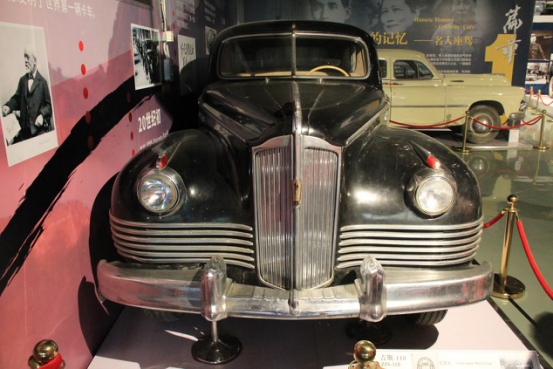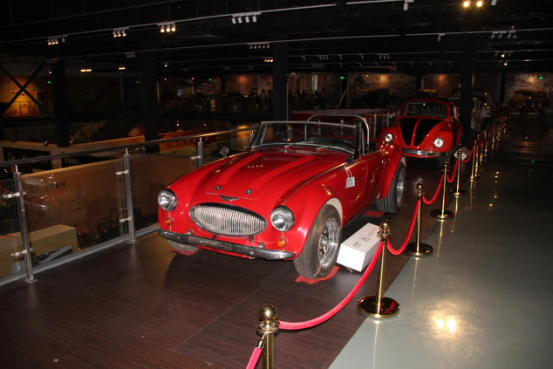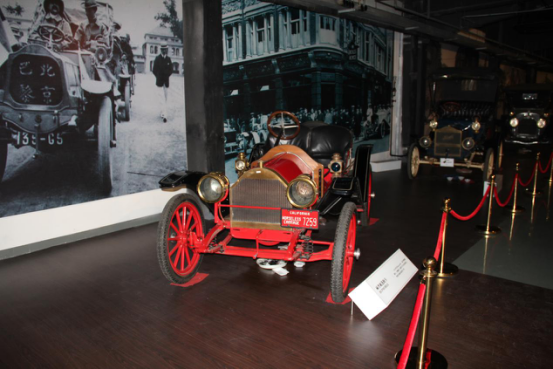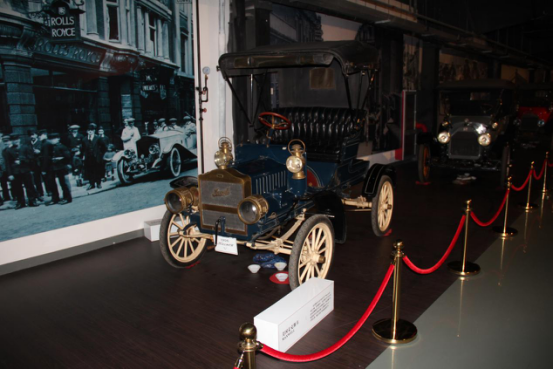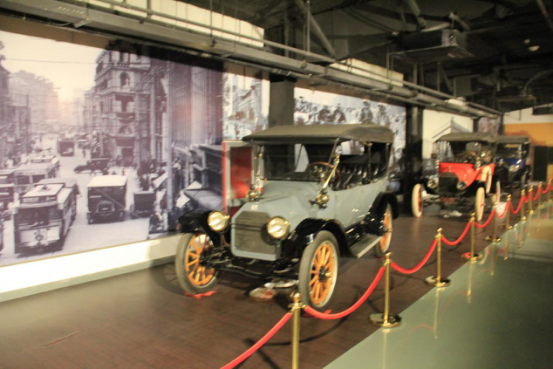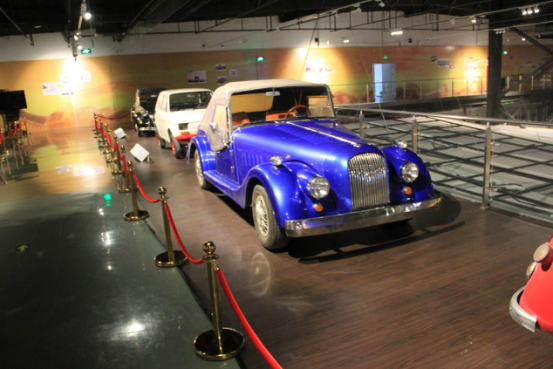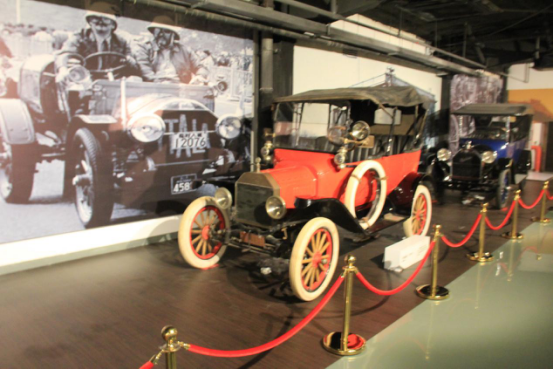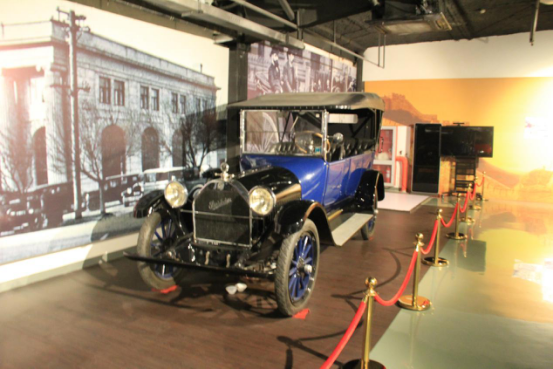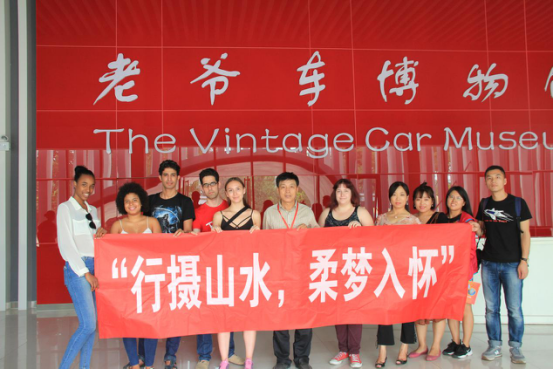 Qinglong Gorge (青龙峡)
To be honest, I'm not an outdoor person who likes to walk or go hiking usually because I feel it boring. But when we are together and hanging out in Qinglong Gorge with verdant mountains, clean water and fresh air, it 's a very pleasant surprise. I took lots of selfies. Haha. As I mentioned, Huairou is featured in its natural scenaries. When it's in summer, lots of local people or travellers come and chill here. A summer escape. We went boating, and I can see people swimming in the lake. There are even people playing volleyball on the beach along the lake. Above all, my favorite would be those thrilling or extreme activities: Bungee Jump, cliff climbing and prompt drop. It's available here but I didn't have time to try all of them. Imagining flying over the green mountain, or free fall into the crystal-clear water, how amazing it would be.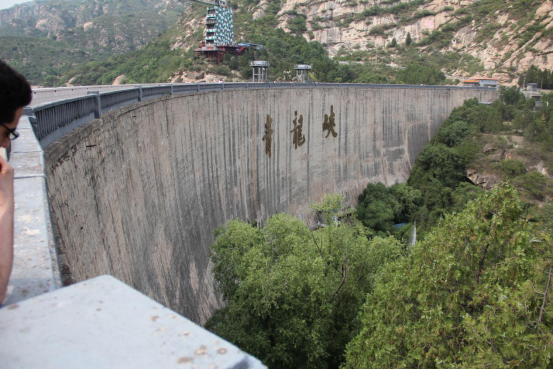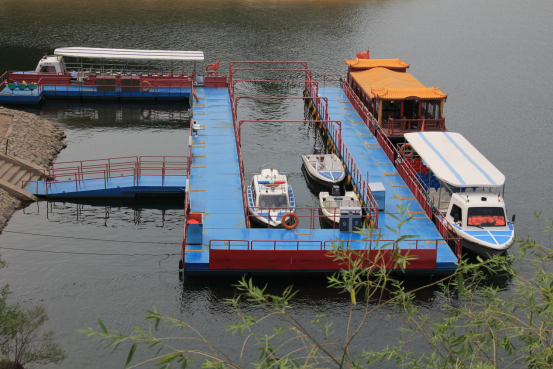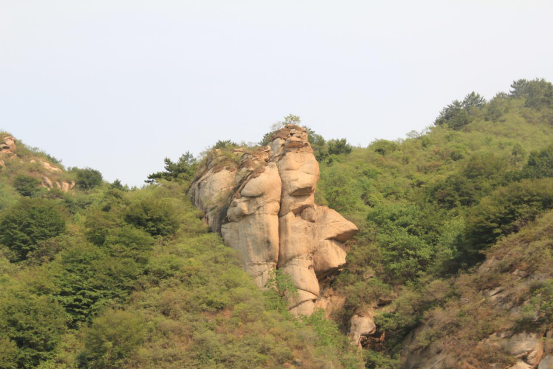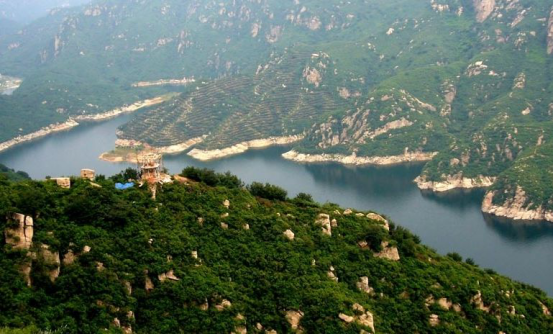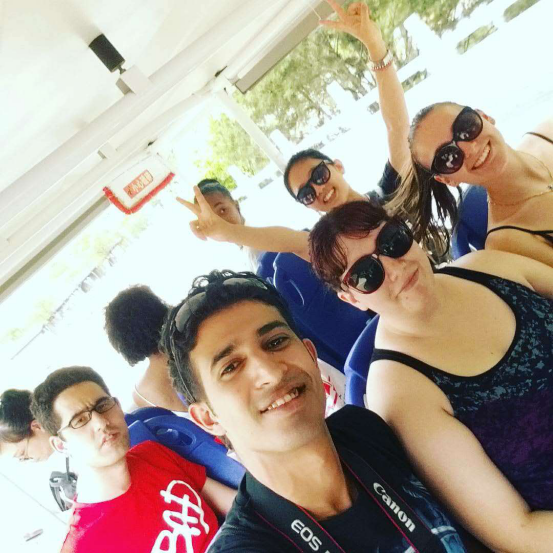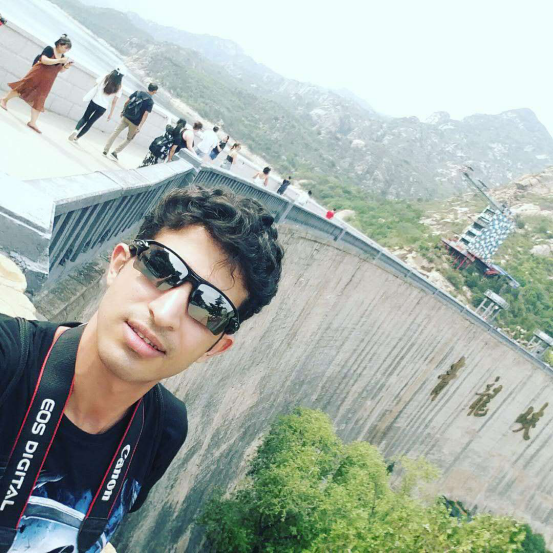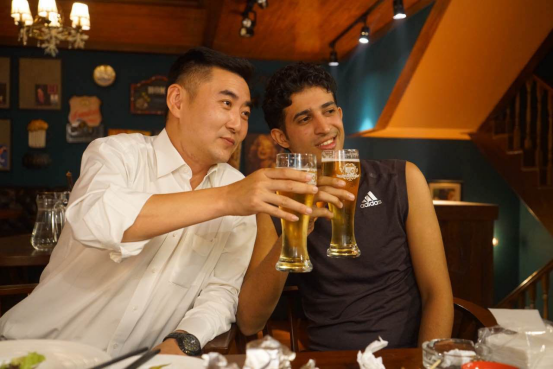 Gaolianghe Color Painting Factory
Color Painting, Sculpture and pottery are among my favorite activities. Because I can create something interesting with my wild imagination and own hands. The color painting factory I visited is a quite famous one which was founded in 1979. With a history of around 40 years, there are quite a lot traditional and modern pieces of art. I will not bore you by introducing the complex procedures of making a ready product. But I will mainly show you pictures. Pictures speak louder than words.
Color Painting has existed for more than one thousand years and there are people how like to collect precious Color Paintings on china or porcelain. Some of them are beautiful flowers, some of them are vivid animals, some of them are famous poems, and some of them are Buddhists etc . They are very important decorations for houses, as well as also given as an expression of best wishes (wealthy, healthy and peace of mind)
Among them, the color painting on red porcelain is especially hard to produce, therefore more expensive.
I painted the following: Cats in love surrounded by trees and flowers.
Live romantically, Live fun.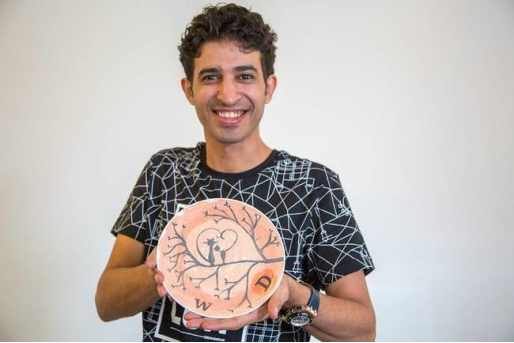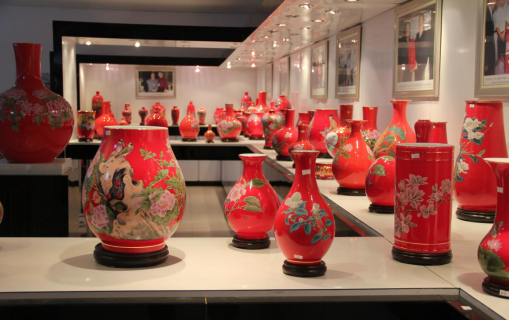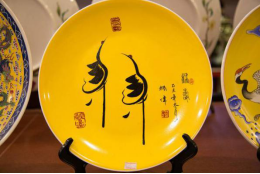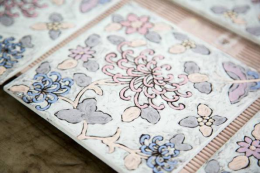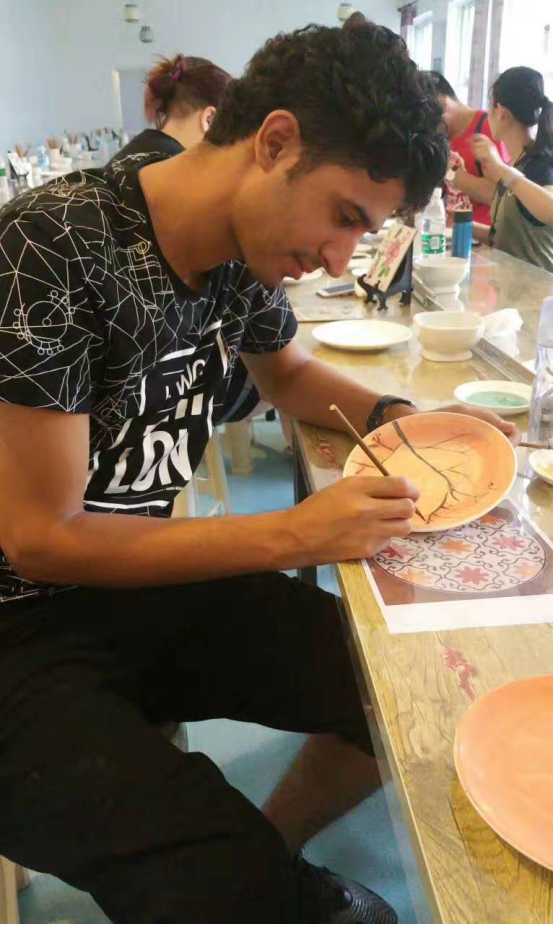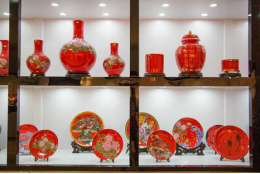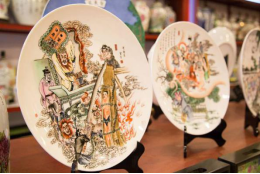 Others
We're so happy and got so much surprise during the trip. As a foreigner who doesn't know so much Chinese and China, I learn a lot from people around me. They are warm hearted, friendly and helpful. Due to the cloudy and stormy weather, we couldn't go to the Great Wall as planned. It's a little pity. But this gives me hope that in near future, I will come back again: more is yet to experience and explore.