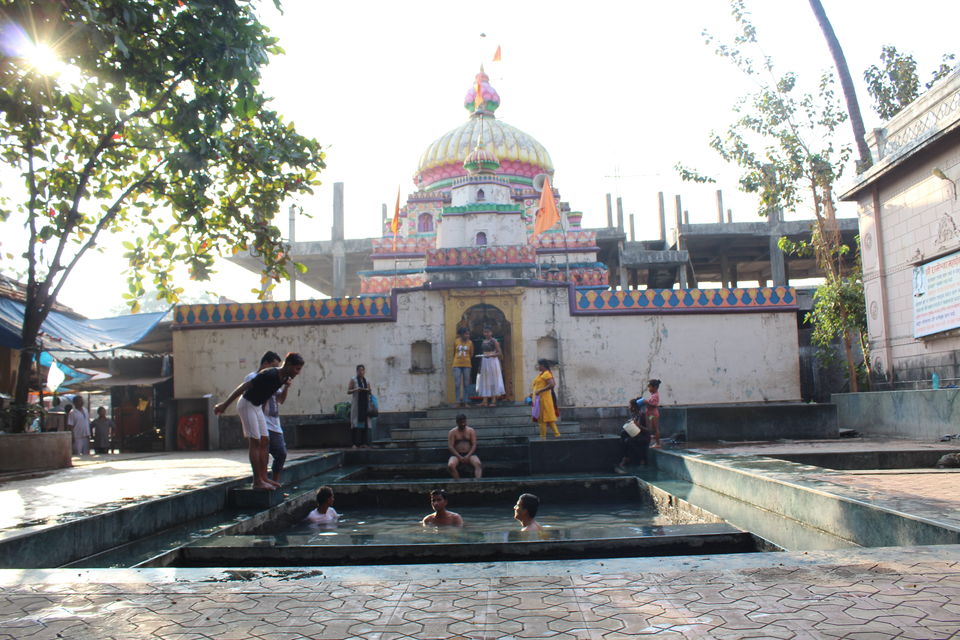 I heard about this place few months back ,but I never want to visit this place ,because it's not a my kind of place.But my travel partner somehow get to know about this place and she made this plan.
How to reach
The town of Vajreshwari, on banks of the river Tansa, lies in Bhiwandi city.This place is 36 km away from Vasai,As I always prefer local transport I took bus going to vajreshwari from vasai railway station.Our journey started with this ST mahamandal bus we reached at vajreshwari in next 1:30 hour journey.
History of vajreshwari Temple
The Puranas mention that thousand years ago when rakshas (demons) trouble the Rishis (sages)of this area performed trichandi yagna to please the goddess,but they miss to give offering to God Indra,Enraged, Indra hurled his Vajra - one of the most powerful weapons in Hindu mythology- at the yagna. The terrified gods and sages prayed to the Goddess to save them. The Goddess swallowed the Vajra and humbled Indra but also killed the demons.
Hot water Spring
Hot water springs are 10 minutes away from this place,Rickshaws and tangas(horse ride) are available to reach there. There are around twenty-one hot water springs in a five-kilometer radius of the temple.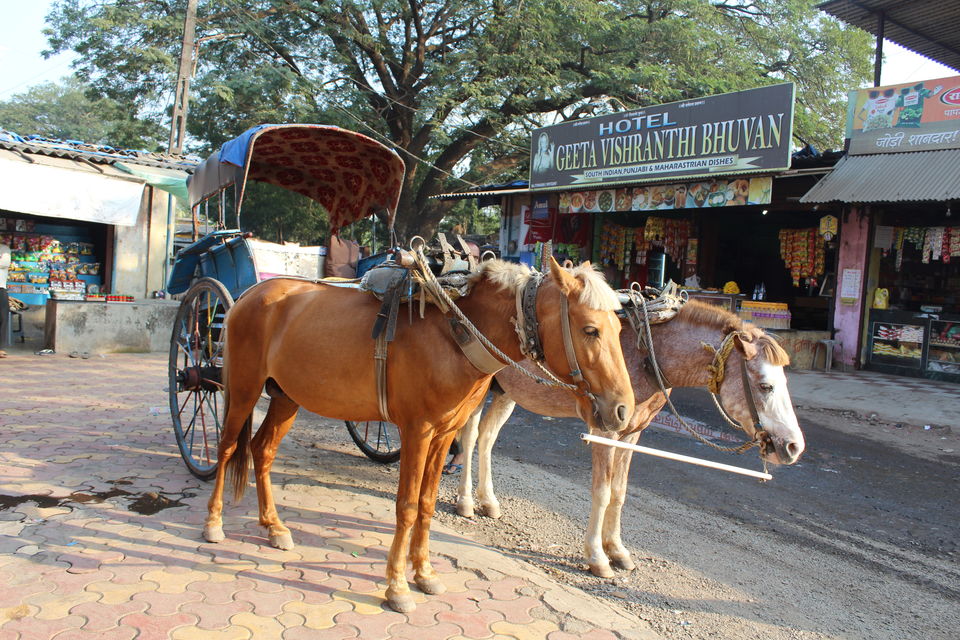 It must be a volcano eruption decades ago ,which now a green belt.The water is mixture of sulphur and minerals that heat up and come to the surface.
People think this is a solution for many skin disease.Many pilgrims take bath in this water to get rid of skin disease.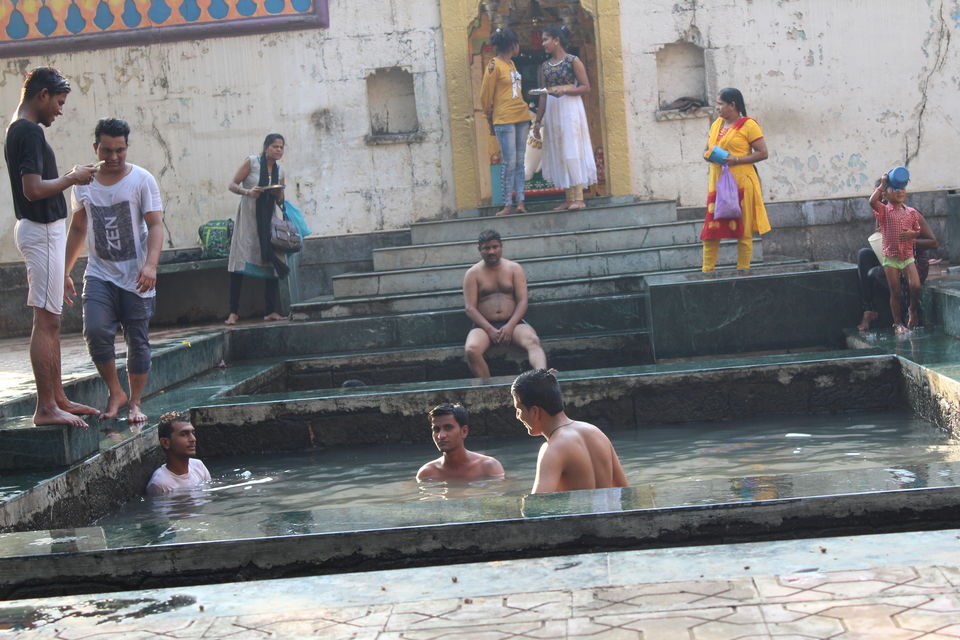 Reality of Garam Kund water
If exploring this area for a you will realize that this place is not neat and clean.All devotees and people who visit here made this place very dirty.
The water kund's are very dirty ,you can see a layer of oil floating over the surface. While exploring I saw that one guy cleaning the river by collecting the under garments thrown over there. The water was so dirty that my mind don't even allow me to touch it.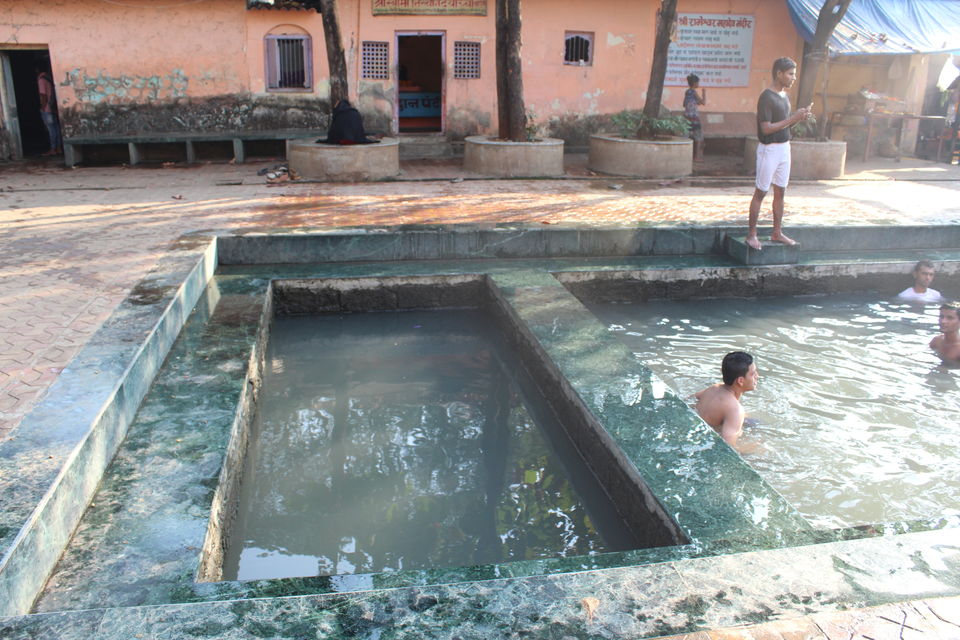 It is said that this rock heated water has sulphur chemical properties which help skin fight many odd diseases and so many people comes at such places just to get a dip inside. Since no one checks on people of skin diseases before allowing to get into such publicly accessible kund's, sometimes it is dangerous to get into as the fun or trial of experiencing springs can reversely attract some problems with skin.
What I think
If we make proper bathing system for visitor then it can be better place to visit
Vajreshwari photos