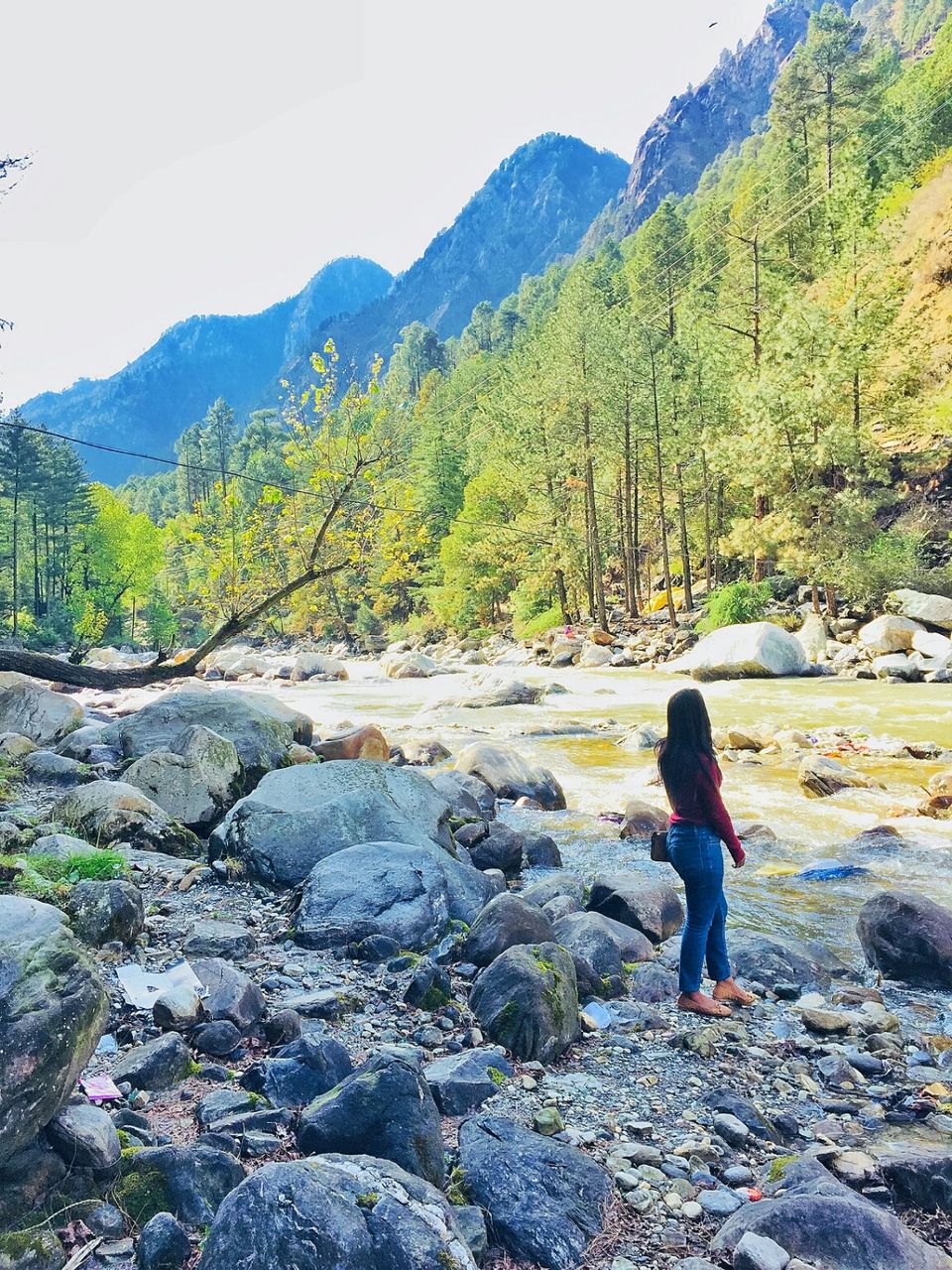 Distance between delhi to kasol is 521km , that takes around 11-14 hours.
We headed for kasol at 8PM and reached by 9:30AM .
If you are going by bus , you will have to change at Bhuntar which is 31km away from kasol. You can take a cab or bus from there.
Our cottage ( parvati River Cottage) was opposite to the Malana village .
Near to our cottage there were small villages - ORIDHAR , MATEORA , JARI , BALADHI .
After exploring these small villages we took our cab from JARI and headed for kasol and manikaran.
The village is an open space by the banks of the Parvati River. Kasol is inhabited mostly by tourists from Israel which is why most of the hoardings are in Hebrew.
It is also a base for Himalayan trekking, to SarPass, Yanker Pass, Pin Parbati Pass and Kheerganga.
Parvati Valley is situated in the northern Indian state of Himachal Pradesh. From the confluence of the Parvati River with the River Beas, the Parvati Valley runs eastwards, through a steep-sided valley from the town of Bhuntar, in the Kullu district of Himachal Pradesh in Northern India.
MANIKARAN GURUDWARA
This place is famous for its hot boiling sulphur springs, which are revered by lakhs who come here for a dip in the curing waters. It is believed that the hot springs can cure skin diseases or even ease the swelling caused by gout.
Story behind the hot spring water -
Sri Guru Nanak Dev Ji was with Bhai Bala and Bhai Mardana in Manikaran region and Bhai Mardana felt hungry and they had no food. Guru Nanak sent his good Friend Bhai Mardana to collect food for Langar (the Community Kitchen). Many people donated flour (atta) to make Roti (bread). The one problem was that there was no fire to cook the food. Guru Nanak Asked Mardana to lift a stone and Bhai Mardana then lifted a rock and a hot spring(hot water) appeared.
Opposite to our cottage, Malana, a tiny village amidst the lush green and shimmering snow-capped mountains of the Parvati valley was situated. Coveted as the city of the best hashish in the world.
Their language, Kanashi, is considered sacred and outsiders are not allowed to use the same. They consider themselves to be descendants of Alexander the Great . People are not allowed to touch any of their belongings.