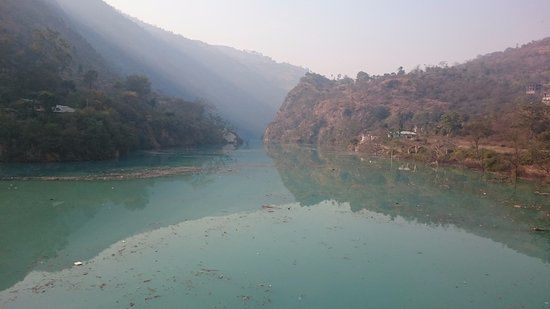 Tatta Pani is a village in Mandi District, Himachal Pradesh, India. It is 52 kilometers from Shimla, 120 kilometers from Mandi and 45 kilometers from Karsog. It is located on the bank of Sutlej river at the altitude of 2,237 feet. This village is famous for its springs of hot water contain sulphur. After construction of a DAM, it have been submerged in river, and now they are fetching water through borewell, through which Hotwater runs continuously to a public Washroom.
The Hot Sulphur Springs, White River Rafting on Satluj and Mountain Biking are the main attractions of Tattapani. Travel in group is recommended to this otherwise quiet and serene locale.
A lot of tourists visit this spot to see the picturesque water spring and a Hindu temple, built near a Shiv Goofa (Shiva Caves) at Saraur, which is at a distance of four kilometers from Tattapani. Fishing is an exciting activity that takes place on the banks of the river Sutlej, where people from all over the country visit to take a dip in the holy spring and get relief from problems like joint pains, fatigue or any type of skin disease.