Have you heard of Puga Valley in Ladakh yet? Well, soon you are gonna hear about it. In recent times, this place has gained popularity because of its lush green landscape with dry mountains in the backdrop, and it is on the list of every explorer heading to Leh-Ladakh right now.
But let me tell you, it's not just the summer vibes making this place attractive. The analysis says its great potential geothermal energy could play in the valley, producing about 40% of its electricity needs.
Where is Puga Valley?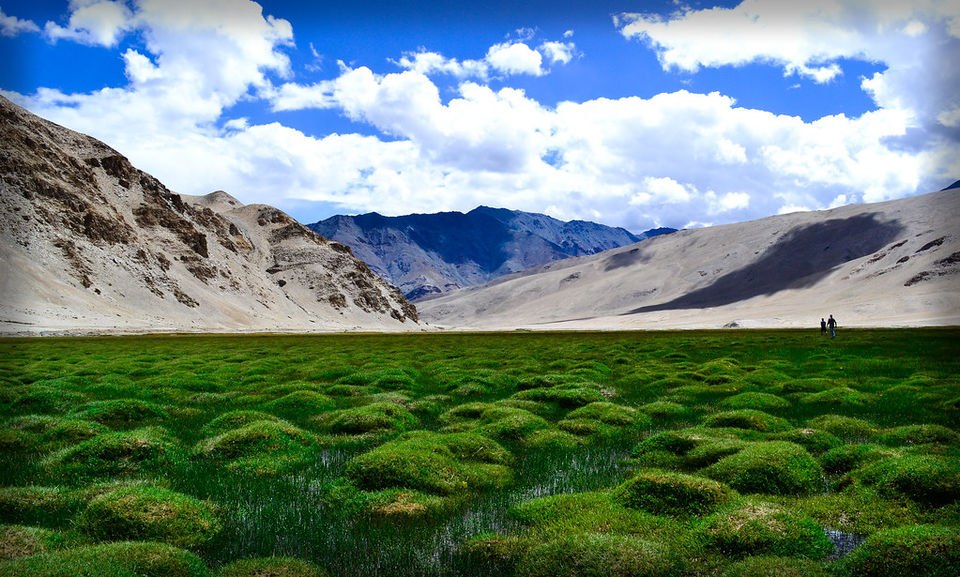 The Puga valley in the Changthang valley lies at about 22 km to the east of the Salt Lake valley across the Polokonka La pass (5,350 m). From Leh, this Valley is almost 180 Kms and lies very near to Tso Moriri Lake.
It is famous for its borax and sulphur deposits and hot water springs. People suffering from ailments like rheumatism and skin diseases come for a bath in the hot water springs of the Puga Valley.
About Valley's Geothermal Potential
Puga Valley is one of the areas in India, that showed significant potential for geothermal energy in early studies by the Indian government. Puga Valley lies in the south-eastern part of Ladakh and forms a part of the Himalayan geothermal belt. This zone shows evidence of geothermal activity in the form of hot springs, mud pools, sulphur, and borax deposits.
Since Ladakh lies in the confluence of two continental plates, geothermal (energy) can be found easily here. The potential is strong as there is a good source of water due to rivers and hot springs.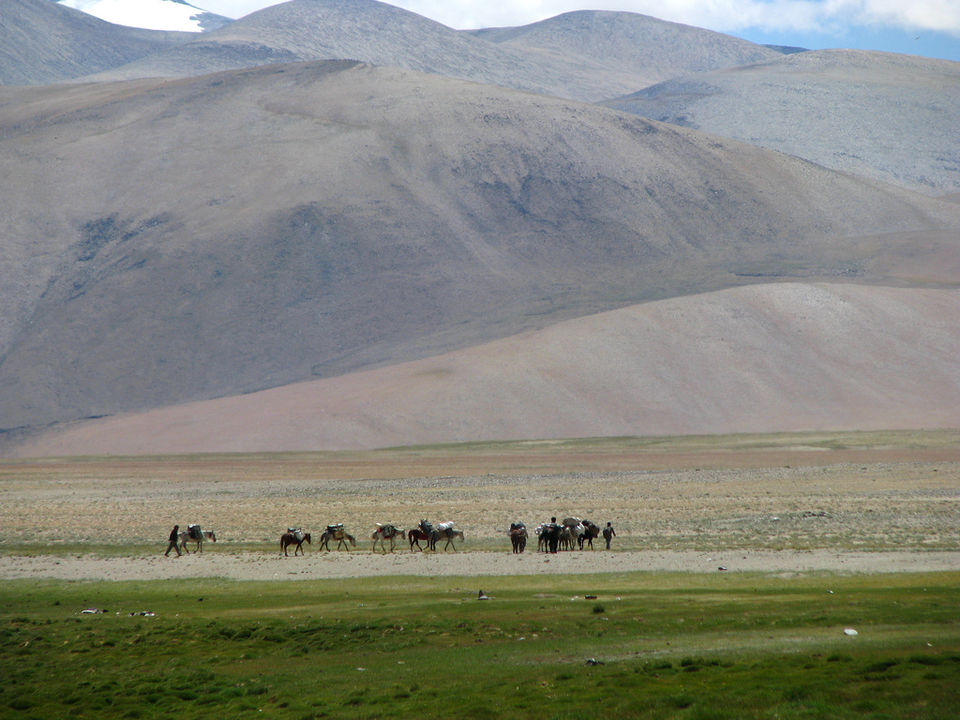 A team of researchers from Birla Institute of Technology and Science (BITS), Pilani, have used nine parameters to analyze data relating to Puga in Ladakh, Chhumathang in Jammu, and Kashmir, Manikaran in Himachal Pradesh, Tattapani in Chhattisgarh, UnhavreKhed in Maharashtra and Tapoban in Uttarakhand. Based on this analysis, they have concluded that Puga has the most potential.
Estimates says India has the potential to generate 10 gigawatts of geothermal power.
Why Geothermal energy is so powerful?
Deep inside the earth's crust, heat radiates from a sea of molten rocks. Sometimes, they erupt as volcanoes or flow out as hot springs. The idea is to tap at least a fraction of this massive amount of heat energy and convert it into electricity.
Geothermal energy is considered renewable because the heat emanating from the earth's interior is essentially limitless and is expected to remain so for billions of years. Further, unlike solar and wind, it is available 24 hours a day and 365 days a year. It emits around 80% fewer greenhouse gases compared to coal and oil. A geothermal plant works non-stop, unlike wind and solar.
In Summers, Puga Valley Is Paradise for Every Traveller
Puga Valley holds an active Geothermal belt. During summers, the lush green view makes it a magical site. You can take a halt at this site while driving on the way to Tsokar and watch hot springs spewing steam across the green fields.
What is India's Plan to harness Geothermal Energy in Puga?
The Geothermal Field Development Project will be established at Puga in Leh and is being considered as a major leap towards making Ladakh carbon neutral.
The exploration costs for geothermal energy are high. The key challenge is to bring down costs, where it will be economical to develop small geothermal fields in areas like Puga Valley, and even a small 5-kilowatt project can electrify rural areas.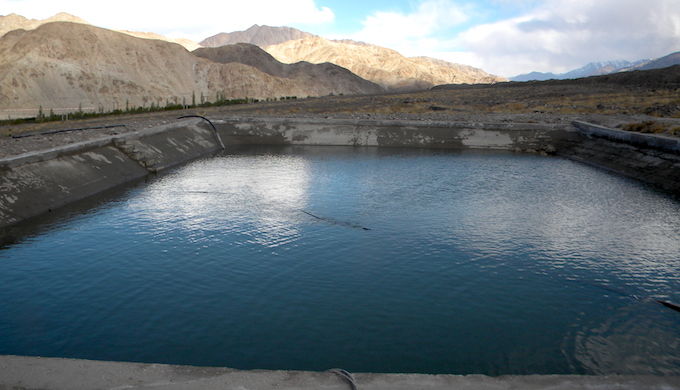 During the day, solar power is fine, but for nights, we need storage. Solar energy is not steady. The grid cannot take fluctuations. Battery storage is not affordable right now. Adding to these issues are floods and landslides, which lead to water blockages.
"More survey is needed to test the depth in the valley. We need to reach a minimum of 2 km depth to see how temperature changes, if it is earth's heat or magma, or if lava is coming out." To find the real potential in Puga Valley, there is a need for in-depth information on the reservoirs, says Ladakh Renewable Energy Development Agency (LREDA).
Overall, along with funding political issues also stalled the progress of this project.
We hope our Country invests soon in developing Geothermal Plants here and we gain a big leap in the power sector.
Follow Tripoto on Telegram to get early access to top travel stories every day.
Share your stories on Tripoto's Clubhouse channel!