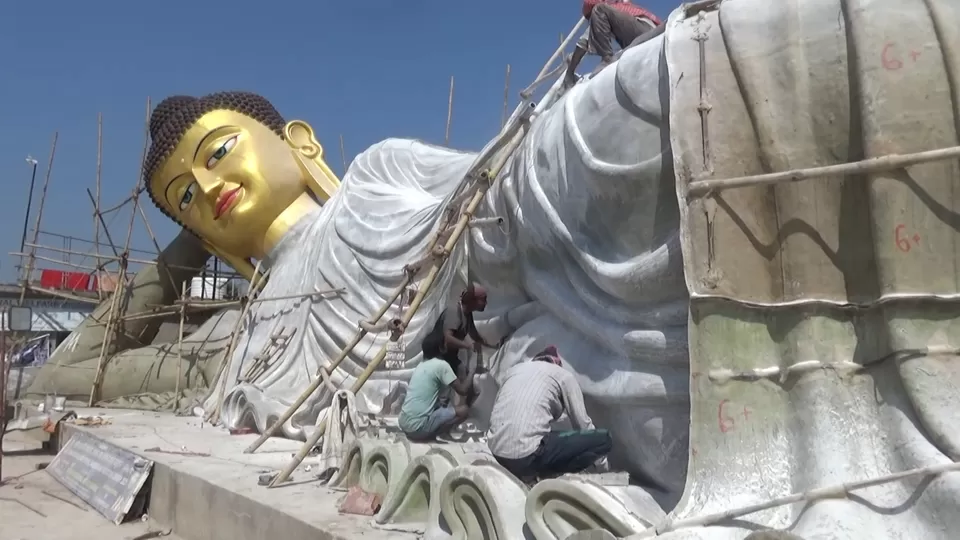 India is blessed with the fact that Lord Buddha walked on its land, preached to its people, and attained Mahanirvana on its humble ground. There are so many destinations in India that have Buddhist significance, the most well-known of which is Bodhgaya, and it will be soon home to the largest reclining Buddha statue, measuring 100 feet in length.
According to reports in the media, the gigantic fiberglass figure is being built in Kolkata by a team of 22 artisans. Sculptor Mintu Pal, who previously led the team that built the infamous 80-foot Durga Idol in 2015 , is once again in charge of the crew that will make history.
Significance Of Reclining Buddha Statue: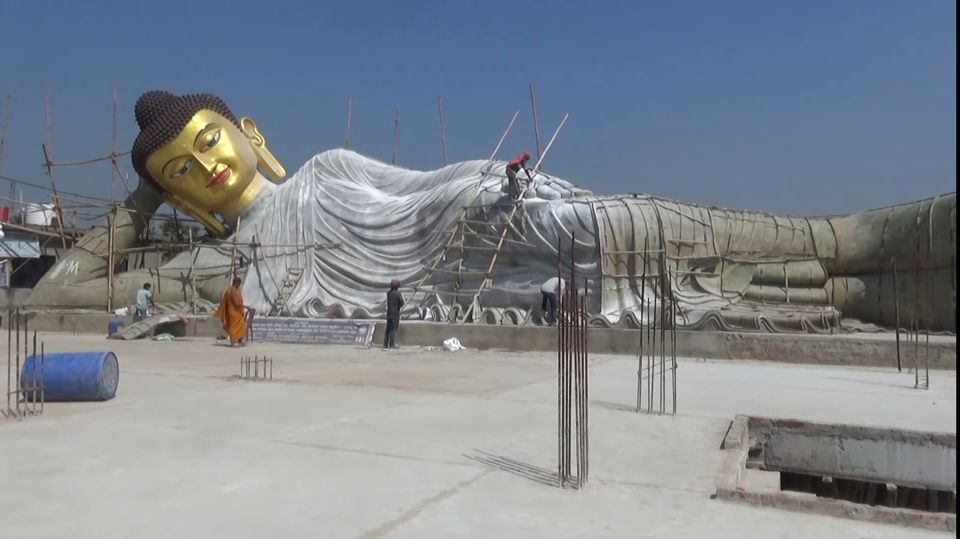 The figure of the reclining Buddha was first depicted in Gandharan art between 50 BCE and 75 CE, peaked during the Kushan period between the first and fifth centuries CE.
Statues and images of the Reclining Buddha show him lying on his right side, his head resting on a cushion his right elbow. It is a popular Buddhist iconographic picture of The Buddha during his final illness, on the verge of entering Parinirvana (the stage of great salvation after death that can only be attained by enlightened minds).
Presence Of Reclining Buddha Statue In India: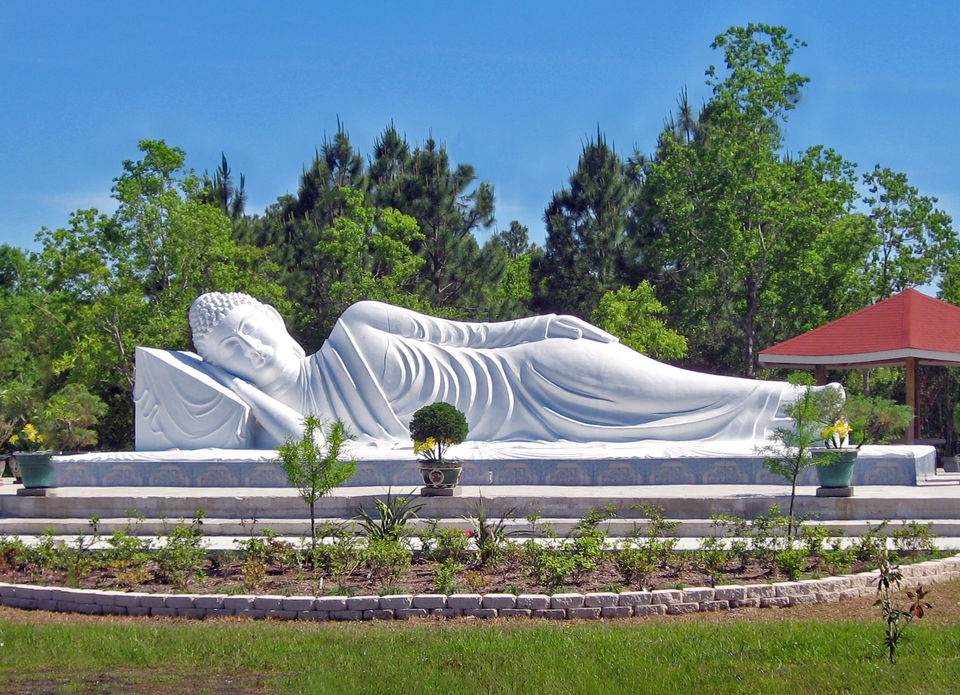 In Cave No. 26 of the UNESCO World Heritage Site of Ajanta, a 24-foot long and nine-foot-tall sculpture of the Reclining Buddha is estimated to have been sculpted in the 5th century AD. The fibreglass statue, on the other hand, will be the country's largest of its sort.
Status of the upcoming 100-feet Reclining Buddha Statue:
According to sources, the construction of the giant statue was started in the year 2019. However, due to the COVID-19 lockdown, the work was put on hold. The reclining Buddha is being built in pieces in a park in Baranagar (a suburb north of Kolkata) and will be erected on site in Bodh Gaya by Pal and his crew.
The statue's concrete base has already been built, and the iron and steel-based components have already been designed at the site, as the statue will be permanently put. According to Sculptor Pal, the gigantic monument of Lord Buddha would be open to the public in February 2023.
Think we missed out on something? Tell us about it in the comments below. Or write about it here on Tripoto and earn Tripoto Credits!
Be a part of the largest online community of travellers on Tripoto's Facebook page!