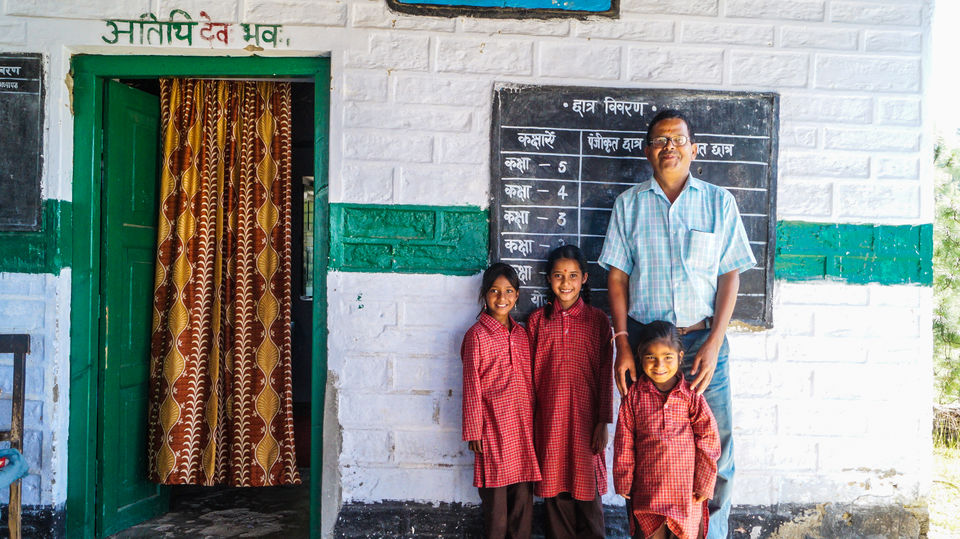 Hidden shyly in the middle Himalayan jungle of Binsar, Uttarakhand, lies a small village named Dalar. You have to trek downhill for 40 mins to reach Dalar where electricity is a recent luxury. The village is home to about 10 families, a few cattle and frequently visiting leopards – something Binsar is known for.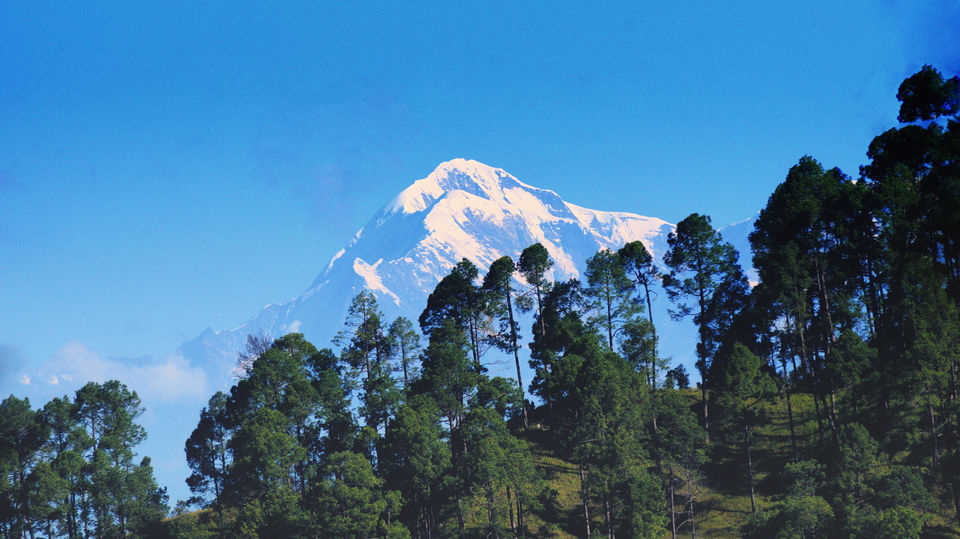 On a village walk during my stay in Binsar, I witnessed the serene calm of a place so remote and isolated, that time seemed to move a little slower and breathing felt a little easier. And the last thing I expected to see on that walk was a primary school.
In Dalar, a quaint little village with just 11 houses, exists a primary school which only has four rooms, three students and one teacher. Bipin Kumar, affectionately called 'master ji' has been teaching Komal, Shivani and Bhavna for the last 4 years.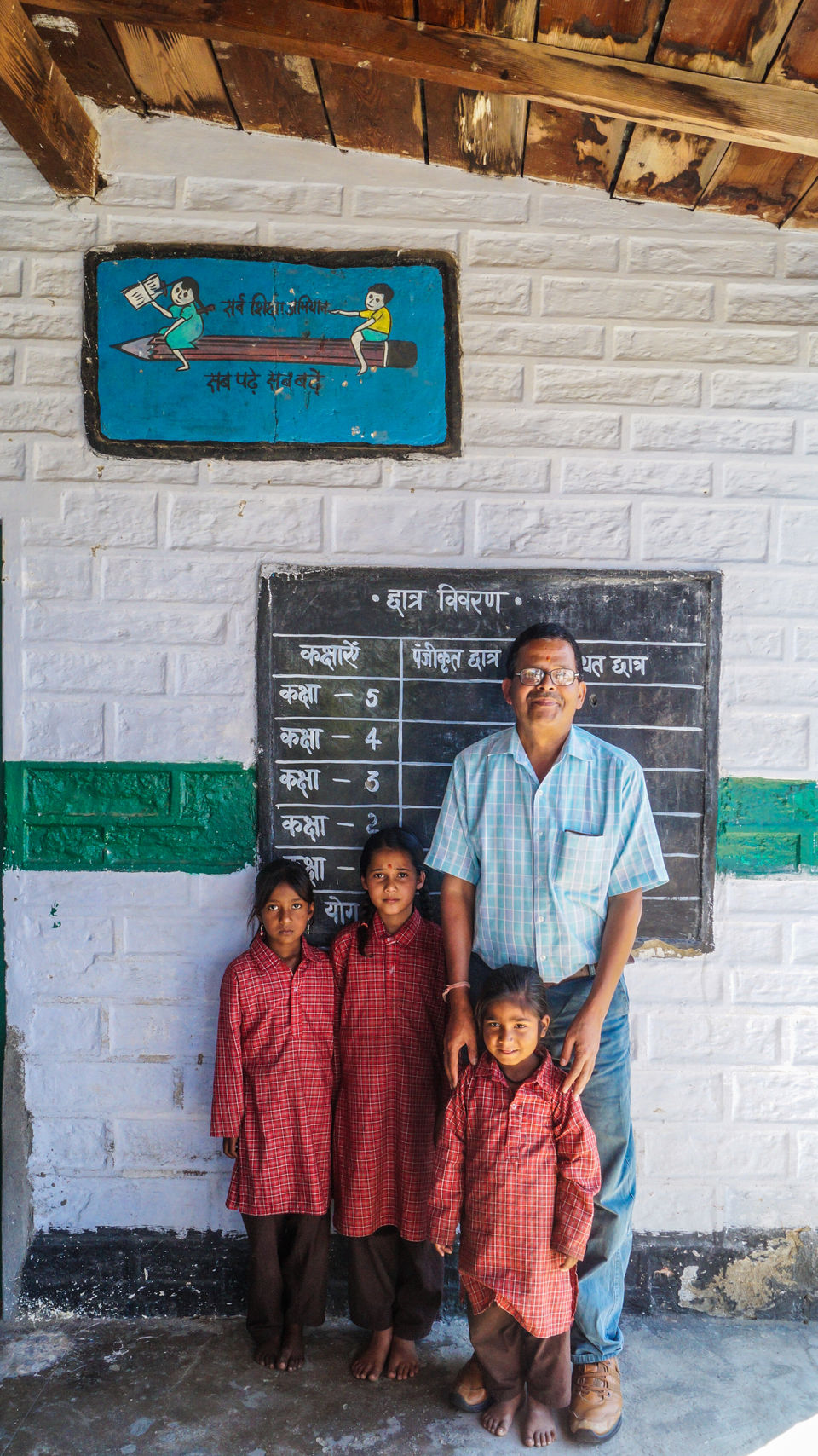 In a brief conversation with Master ji himself I discovered that he walks 20 km daily to teach just three kids. He also does the inventory, makes sure that the kids get their mid-day meal without a fail and even cooks if the kitchen maid doesn't show up. It was truly fascinating to see the amount of work he does for just three students. A man with such dedication and a face that always smiles.
"If any of my students is absent, I go fetch them from their home." He said with a laugh. When I asked if he gets scared of the leopards or wild bores while commuting, "If I get scared, what will I teach these young girls" he replied with a louder laugh. Such is the spirit of the man! Compassion at it's purest form.

To me, teaching is a holy calling. A good teacher could show you light, a path, a way out of the murk and no matter how many steps you take back or fail to take, a good teacher would never give up on you.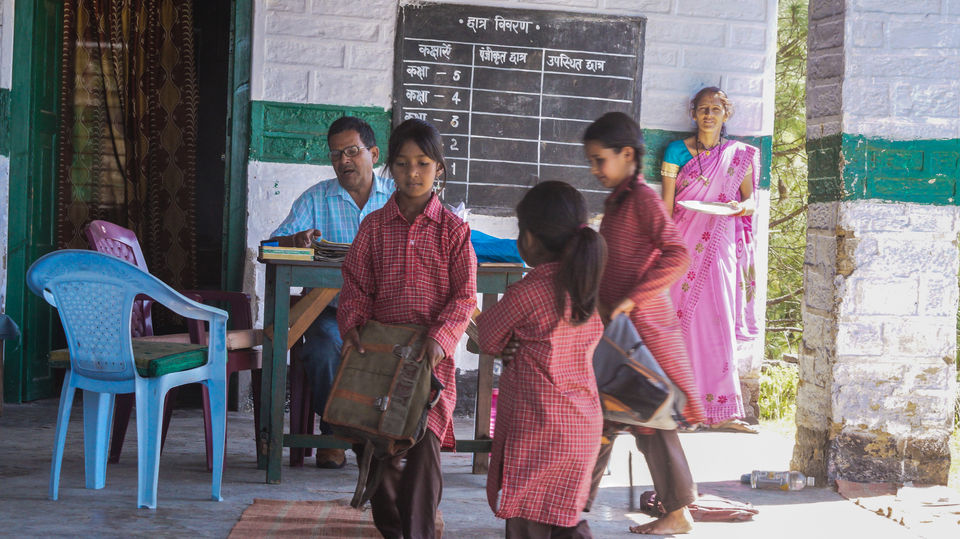 We all come across one such teacher who leaves an everlasting impact on our life. So this one to the heroes who are silently shaping the world and making it a better place one pupil at a time. We have nothing but utmost gratitude towards you.
"Do share this story with your friends and tag your beloved teachers"
Liked the story? Check out Soul Trails for more! :D
Earn credits and travel for free with Tripoto's weekend getaways, hotel stays and vacation packages!