My first time in Bruges, I felt like I have entered a fairytale wonderland. Here the houses look like they're made of gingerbread, you'll find chocolate and beer shops in every corner, and swans leisurely floating down the canals. The best part is that you can cover this place in just a day, since it's so small, you don't have to feel rushed and stressed to see all the sights. So, if you're visiting Bruges anytime soon, here's how you can spend your day.
1. Take a boat ride down the canals
You haven't visited Bruges, if you haven't taken a boat ride on its canals. It's one of the popular things to do that allows you to see beautiful landmarks that can't be accessed from the streets. You can catch the departing canal tours from Burg Square and the journey lasts 30 minutes. So, hop on and witness the most incredible sites of Bruges.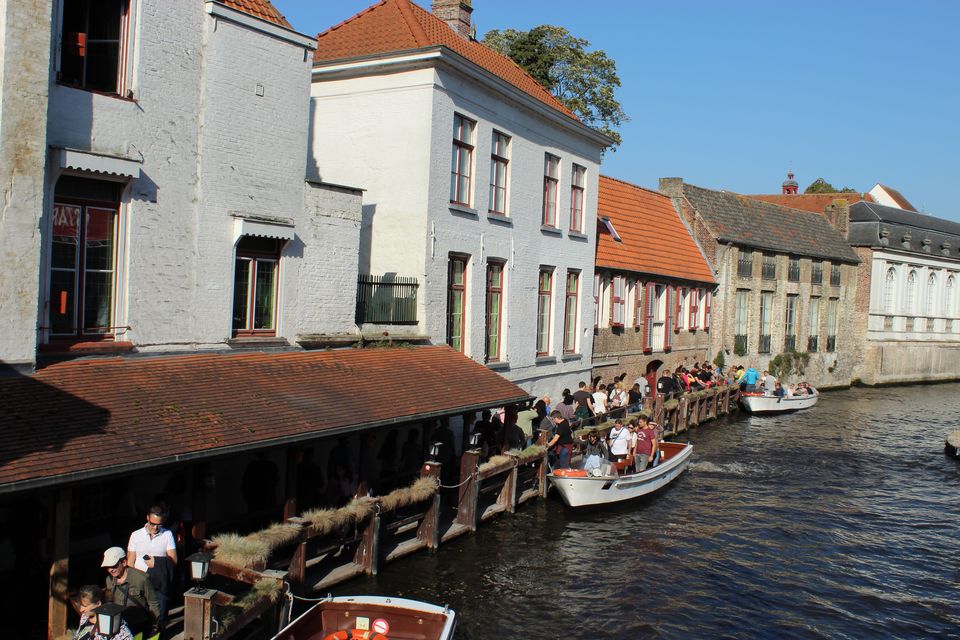 Some stunning views from the boat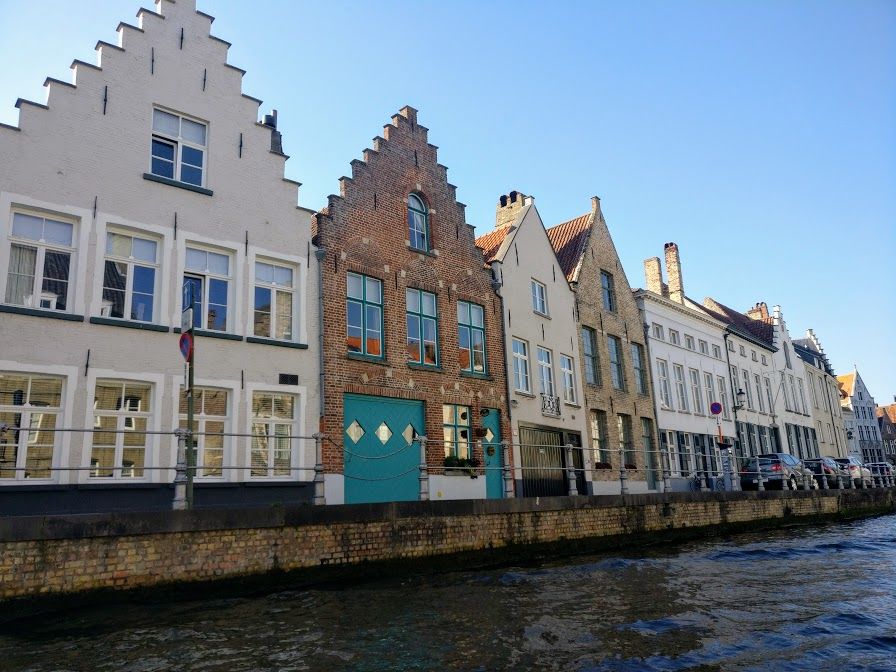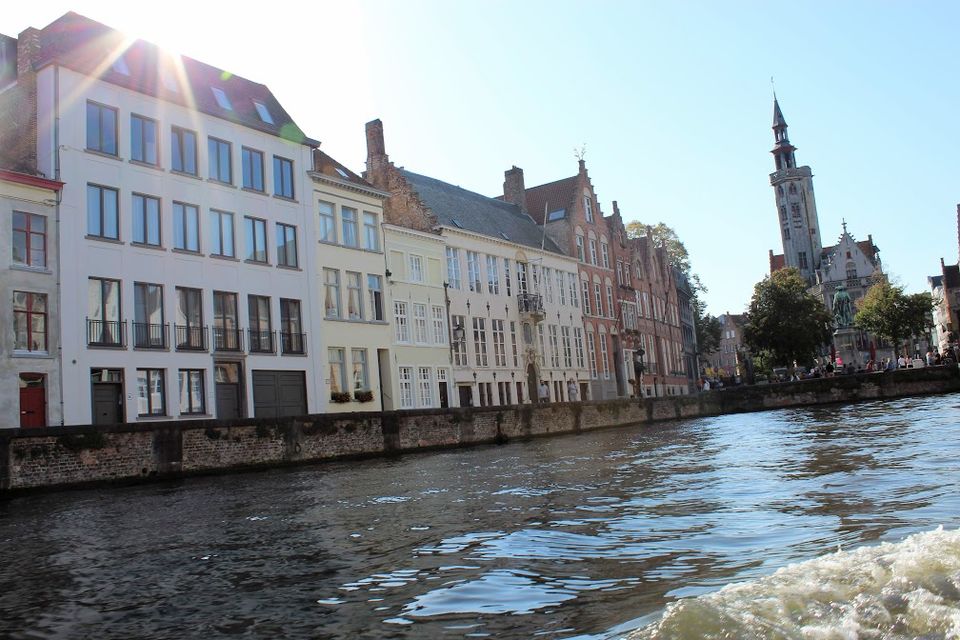 2. Shop for lots and lots of Belgian Chocolate
Chocolate lovers, rejoice! There are chocolate shops at every corner, choose one and stock up your favourite chocolates. Make sure you have a bigger bag to stock up chocolates because they are so awesome that you would want to buy all. Normal price is €12 per kilo.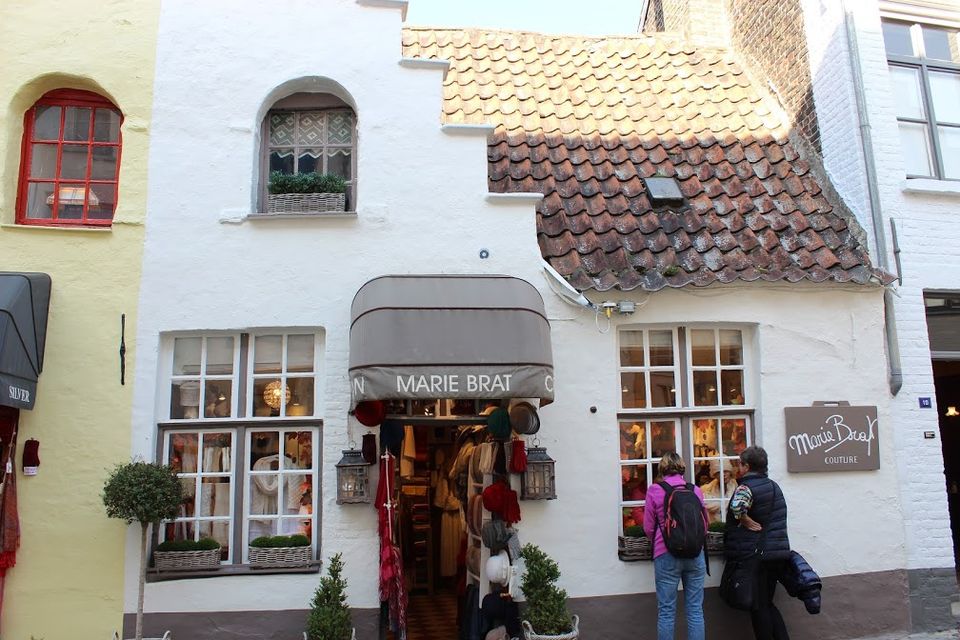 3. Stroll around the town
Just keep walking and feast your eyes with these attractions.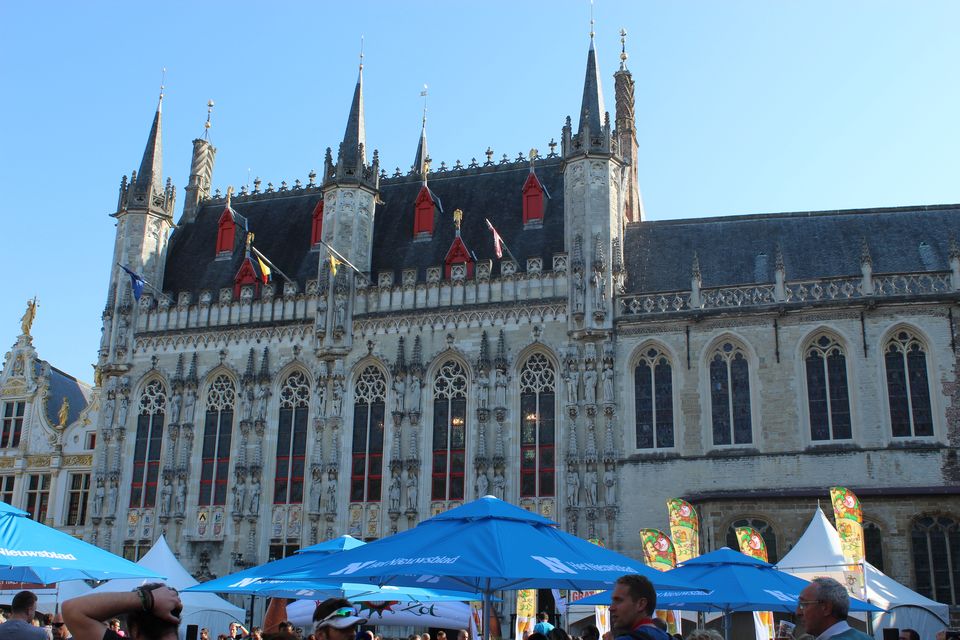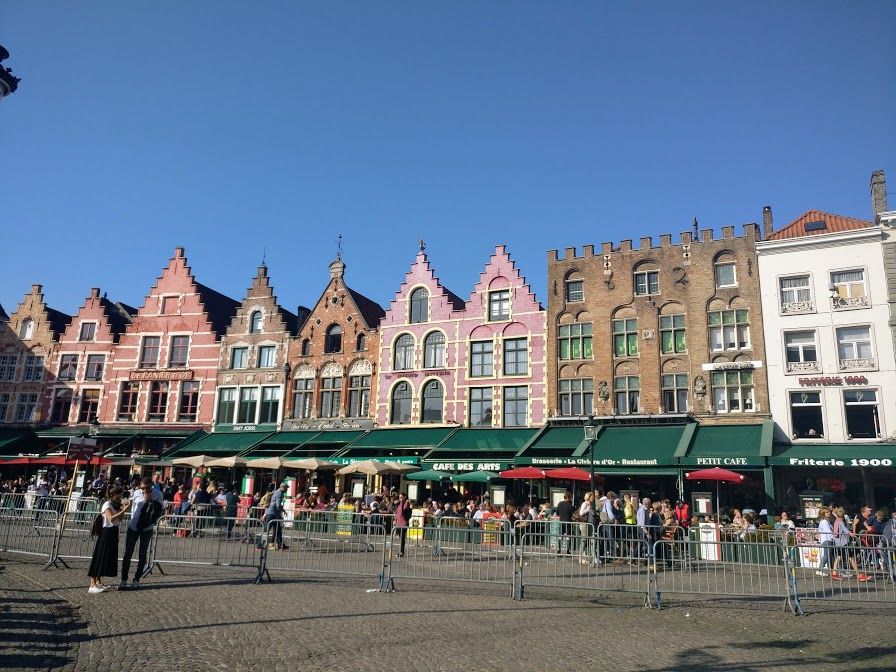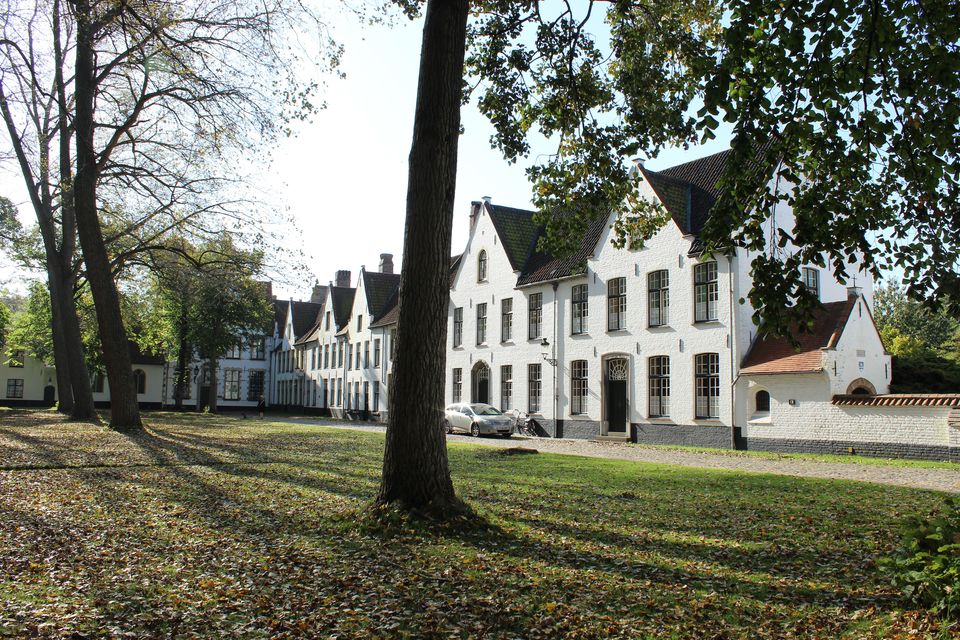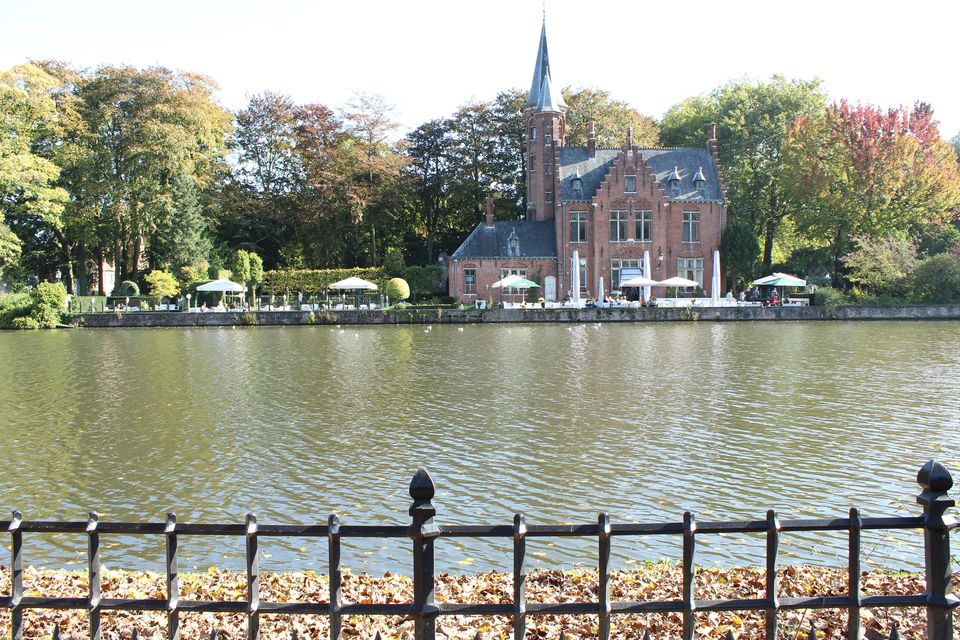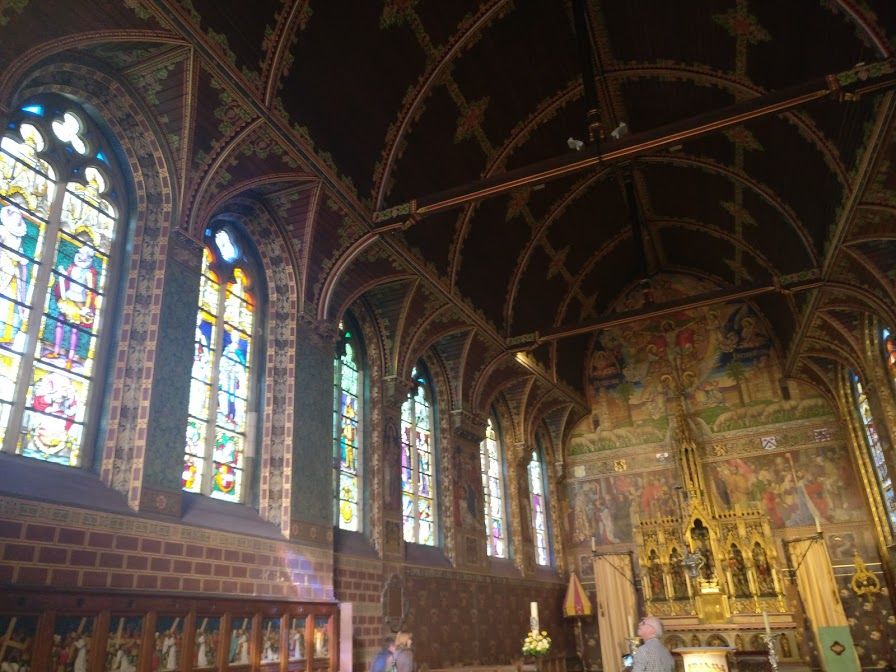 And if you like museums you can do to Groeningemuseum, The Lucifernum, Choco-Story, Saint John's Hospital and Hans Memling Museum and many more.
4. Hire a bike to roam around the town
Rent a bike if you want to visit the nearby villages like Damme and Lissewege.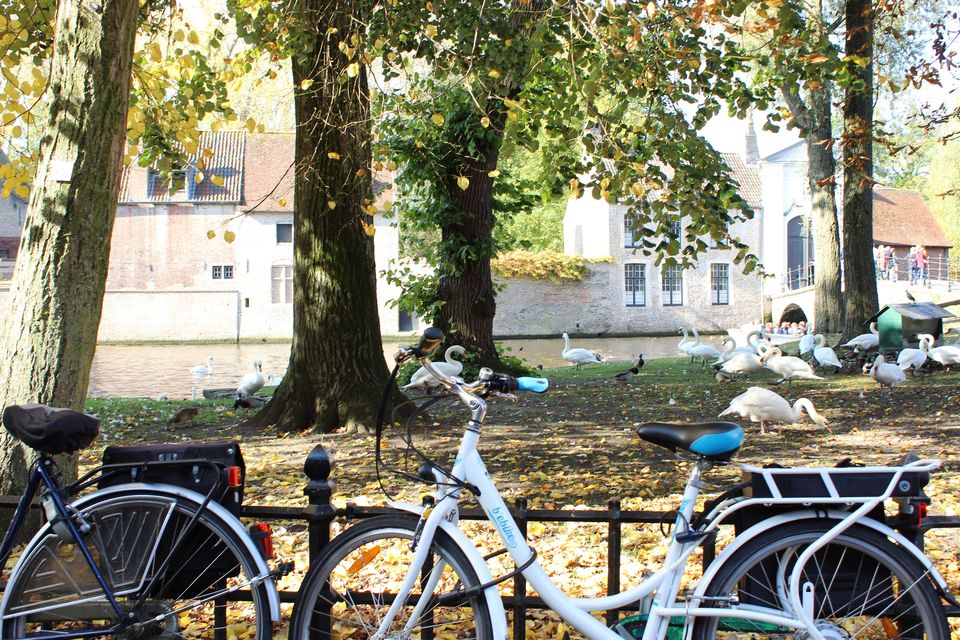 How to reach here: The best and cheapest option to reach Bruges is by train. There are several direct trains to Bruge from Antwerp, Ghent, Hasselt, Leuven and Brussels. If you don't plan to stay here, suggest you reach by around 10-11 AM so that you can cover the whole town in 1 day.