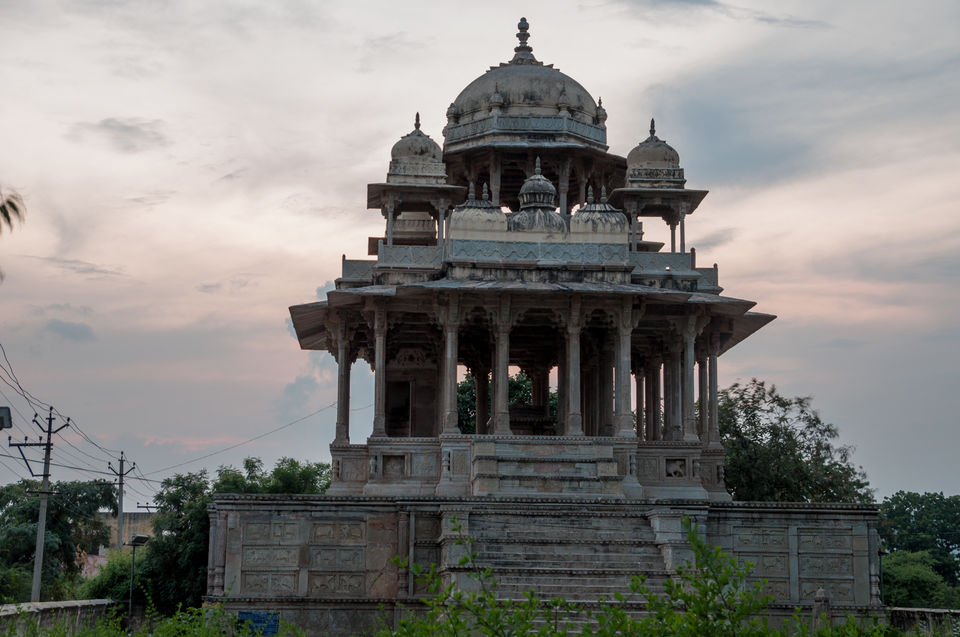 Bundi is a 3 hour drive from Jaipur and serves a perfect weekend getaway. It sits comfortably in the Hadoti region of Rajasthan, self assured of its beauty and serenity.
84-Pillared Cenotaph is the first thing you'd probably see when you enter Bundi from NH-52.
It was constructed in 1683 by the Maharaja of Bundi, Rao Raja Anirudh, as a memorial to his foster brother, Deva. It is also called "Music Maharani's Chatri.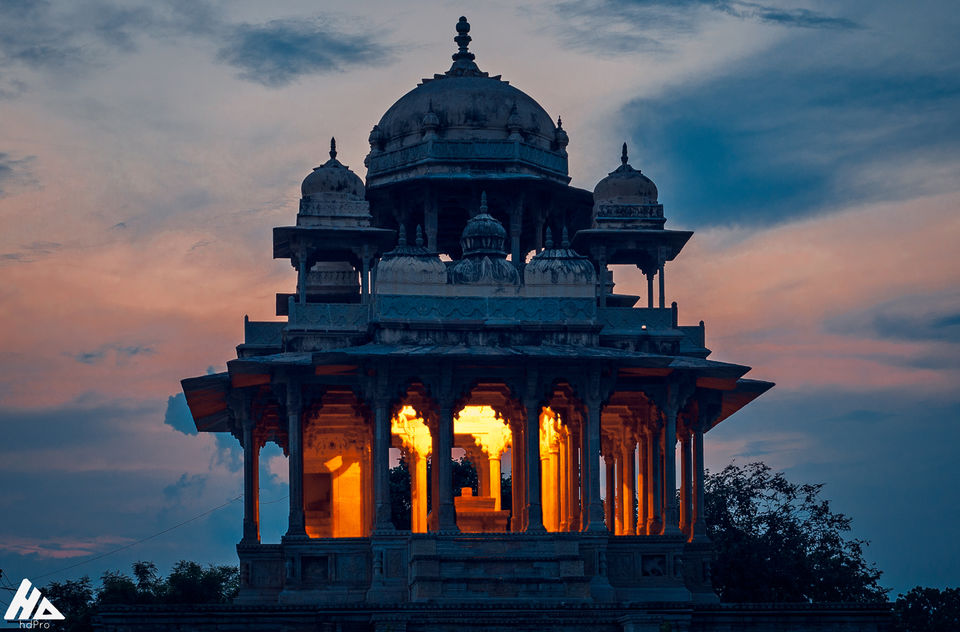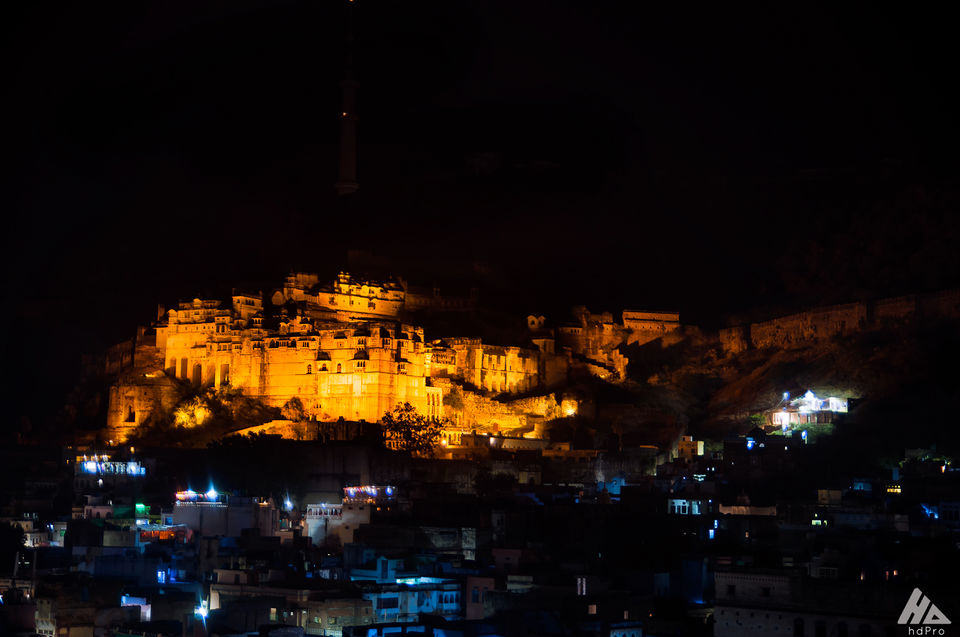 Excerpt from Wikipedia: A rather ramshackle fort, with its overgrown vegetation, It was constructed in 1354 upon a steep hillside. There are three gateways to the fort, well known as Lakshmi Pol, Phuta Darwaza and Gagudi ki Phatak. Most parts of these impressive gateways are now in ruins. During its heyday, Taragarh Fort was renowned for its tunnels crisscrossing the entire hillside. However, these tunnels are now inaccessible for want of proper maps. The largest of its battlements is the 16th century bastion known as the Bhim Burj, on which was once mounted a particularly large cannon called Garbh Gunjam, or 'Thunder from the Womb'.
Chitrashala, Taragarh Fort.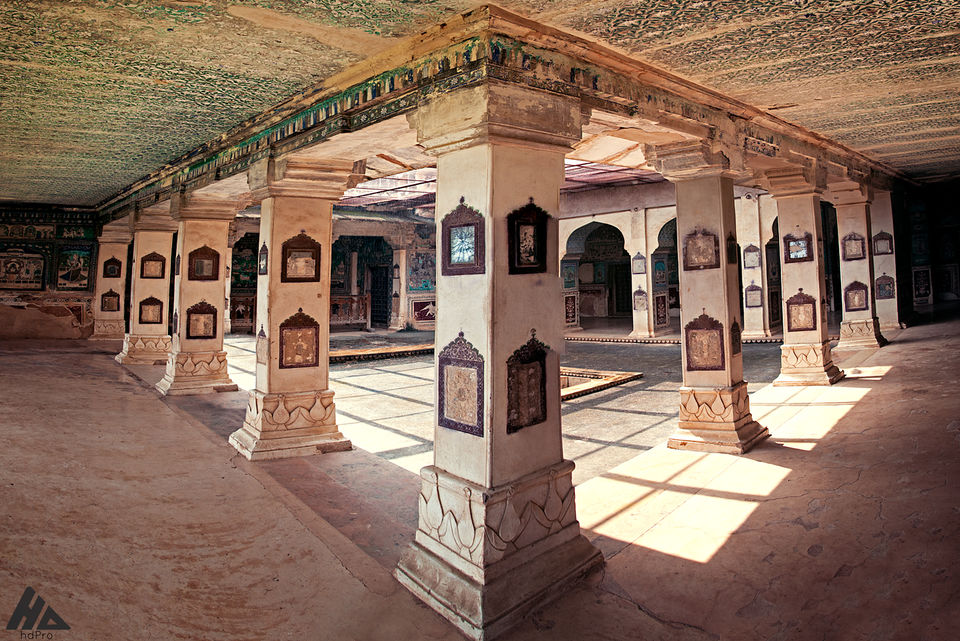 Unperturbed by nervous tourists and reminiscent of the glory of its days, the Chitrashala is a place you need to visit with time in hand. As I sat there for good 45 minutes or so, it struck me that how occupied we have become, with the things that matter the least. We've surrounded ourselves with social media, phones, gadgets and everything we don't need. 
Raniji ki Baori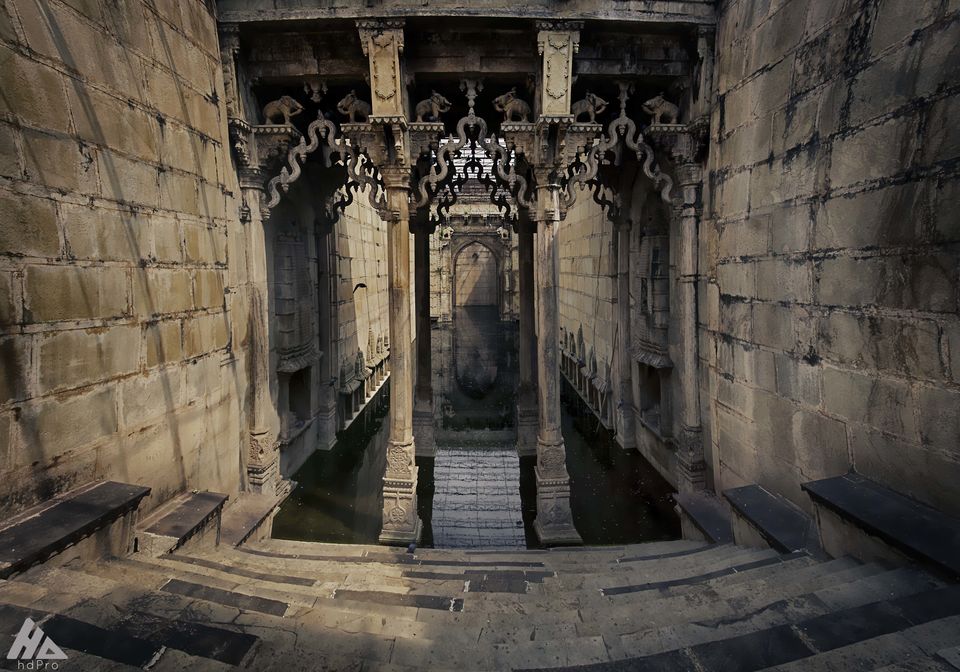 Excerpt from Wikipedia: It was built in 1699 by Rani Nathavati Ji who was the younger queen of the ruling Rao Raja Anirudh Singh of Bundi. It is a 46 m deep stepped well with some superb carvings on its pillars and a high arched gate. It is a multistoreyed structure with places of worship on each floor. The step well has a narrow entrance marked by four pillars. Stone elephant statues that face each other stand in the corners. Ogee brackets decorate all the archways of 46 m deep Raniji ki Baori, which is reputedly the largest Baori of Bundi. Baoris were significant social constructions in the medieval Bundi since they acted as assembly areas for the townsfolk. Raniji ki Baori has superb carvings on its pillars and a high arched gate.

(Real life review, it's rather unkempt. Though the place is awesome, it is disheartening to see it in such a deserted state.)