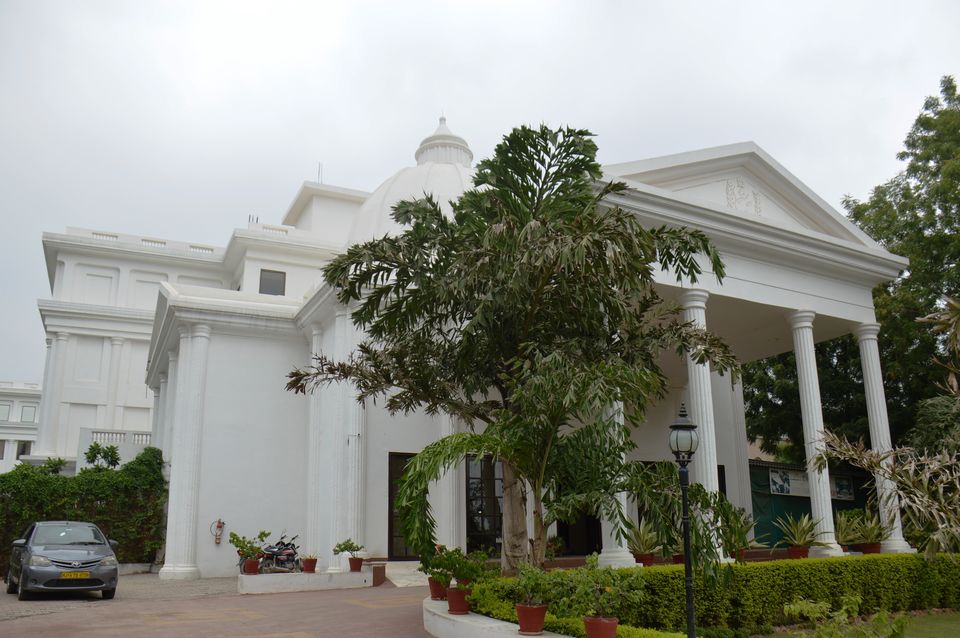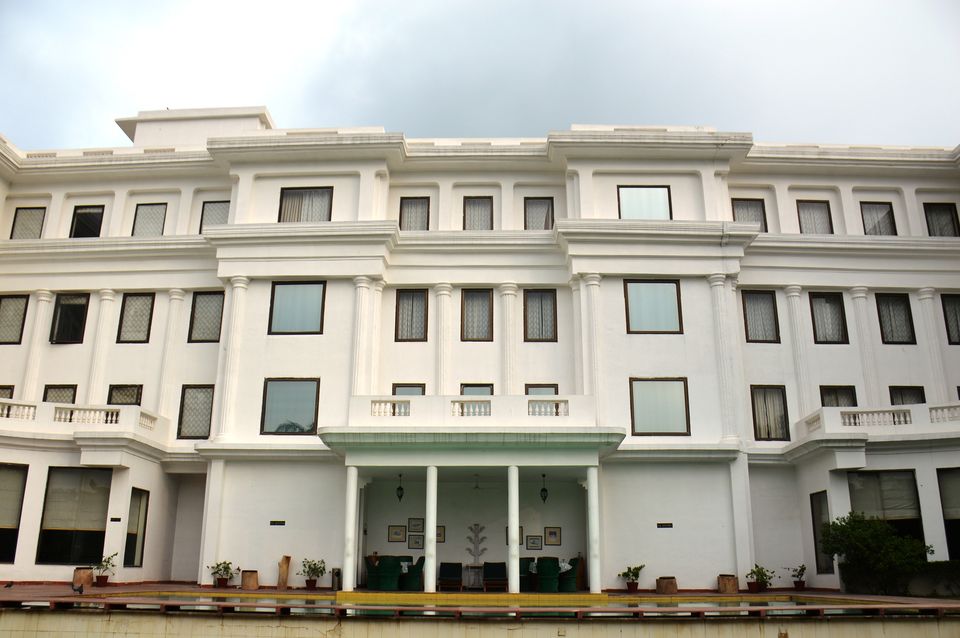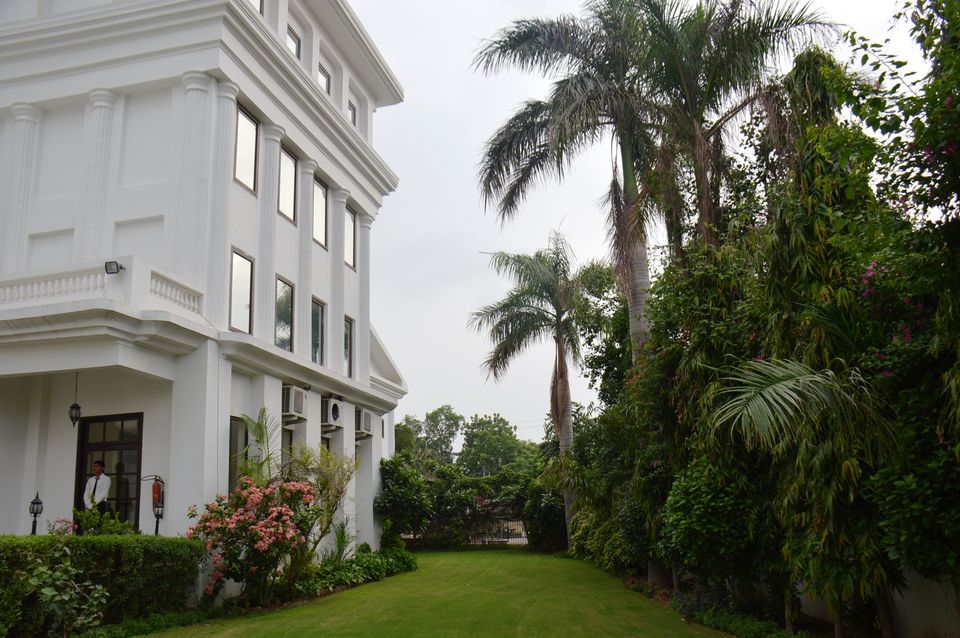 "I would like to visit a town in Rajasthan which is not yet on the tourist map but which has interesting sightseeing options and hospitality at par with any city hotel," I told Mohan Singh Mertia, the General Manager of Rajasthan Tours Pvt. Ltd. which is the leading tour operator of the state. He smiled and immediately suggested Bundi and The Hadoti Palace for my stay. Bundi is a three hours smooth drive from Jaipur.
The Hadoti Palace is ideal for
If you would like to explore a new side of Rajasthan (read lush green rice paddy fields and gurgling waterfalls) then The Hadoti Palace is for you. For those individuals and families who are looking to stay in a royal setting and get a taste of Rajasthani heritage and culture, then too this property is what you are looking for.
About the property
The imposing facade of The Hadoti Palace is tastefully done in greeko roman architecture. The royal family of Badnore own and manage this hotel. The family hails its history to Jaimalji (who fought against Akbar in the siege of the Chittorgarh fort) and to Mira Bai, the famous saint, poet and devotee of Lord Krishna. The Hadoti Palace is centrally located and accommodation options include 43 spacious rooms out of which 7 are suites. All the rooms have either a king size bed or twin beds, writing table and sofa. The suites have an additional dining area.
The hotel is like a museum with paintings of the royal family and of Bundi. Utensils which were used in olden days, weapons of yesteryears, knick knacks and other memorabilia adorn various corners and walls of the property. There is a swimming pool, restaurant, vintage and classic car and bike display, souvenir shop and an ayurvedic massage centre.
Food
Taragarh Restaurant named after the famed Taragarh Fort of Bundi serves Indian and Rajasthani cuisine. A few continental and Chinese dishes are also dished out. With locally sourced ingredients, savour chilly paneer or kadai paneer, veg. Manchurian and malai kofta. Or relish chilly chicken, butter chicken and laalmaas. Warm and moist gulab jamuns give sweet competition to gajar ka halwa which is available in winters.
Pool side dinners or a cozy candle lit dinner for your special someone can be arranged on request.
Cost
The tariff varies as per season and is between Rs 4000 - 4500 for a deluxe room double occupancy with WiFi and breakfast.
Best time to go
Rajasthan comes alive during the winter months of October, November, December, January and February and Bundi is no exception. The days are pleasant while the nights are ideal for bonfires and catching up with family and friends. However Bundi is the prettiest during the monsoons due to the various water bodies.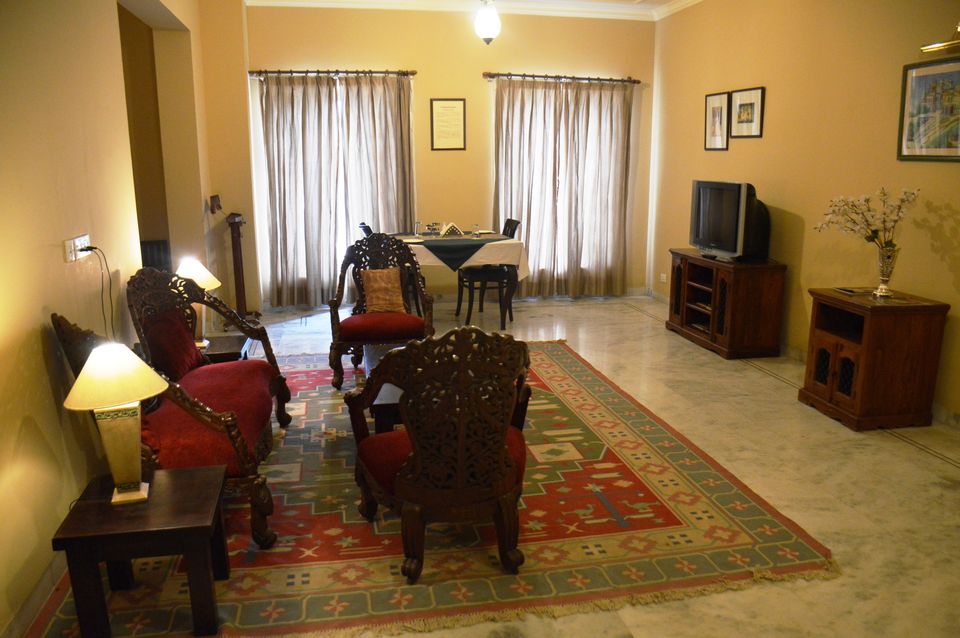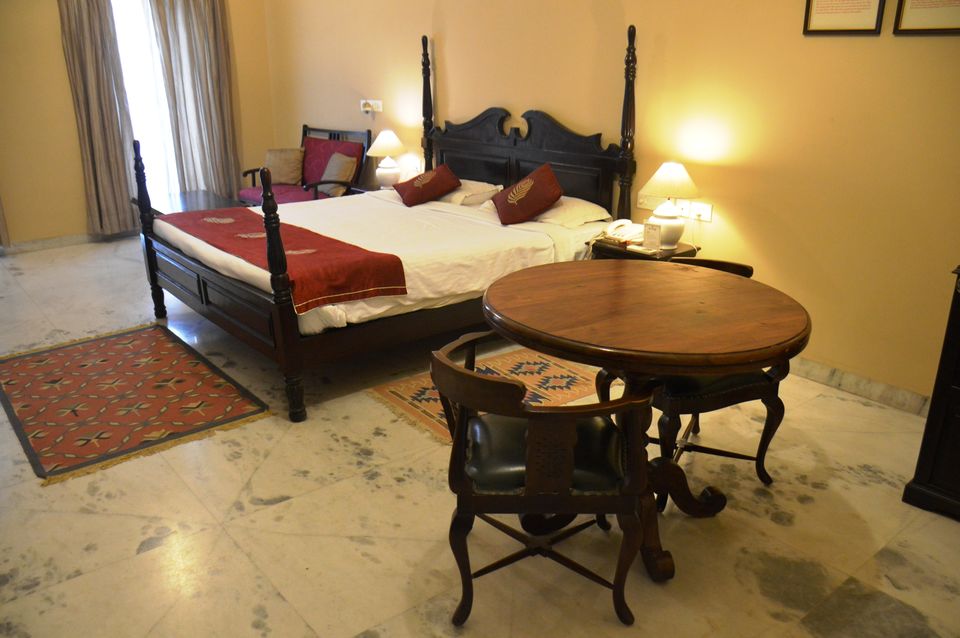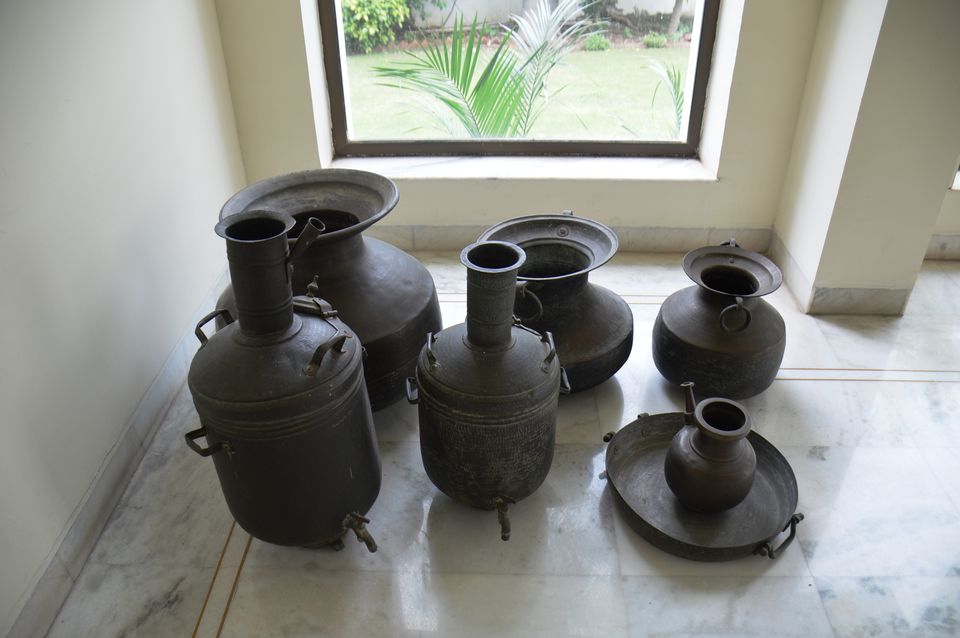 What to do in and around the property
Relax by the pool
The pool with the lush lawns makes for a lovely splash in the mornings. Guests can catch a glimpse of the Taragarh Fort in the distance.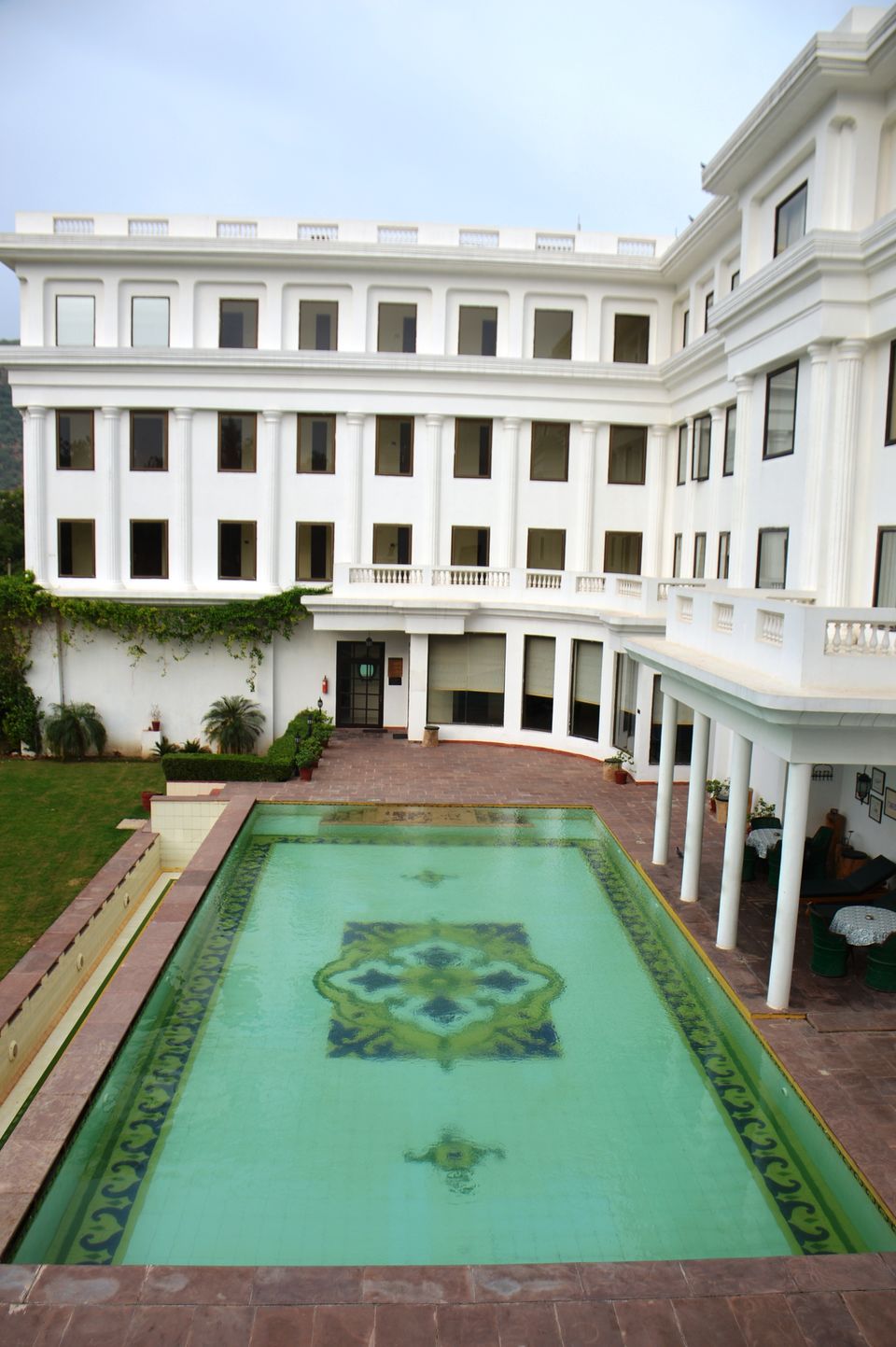 Vintage and classic car and bike display
Near the reception area of The Hadoti Palace, a pair of vintage bikes welcome guests. There are 6 vintage and classic cars on display inside the covered enclosure of the hotel. These include a 1948 Chevrolet fleetmaster, a 1947 Buick super 8, two convertible MG's, a 1953 Land Rover series 1 and a 1942 Ford World War Jeep.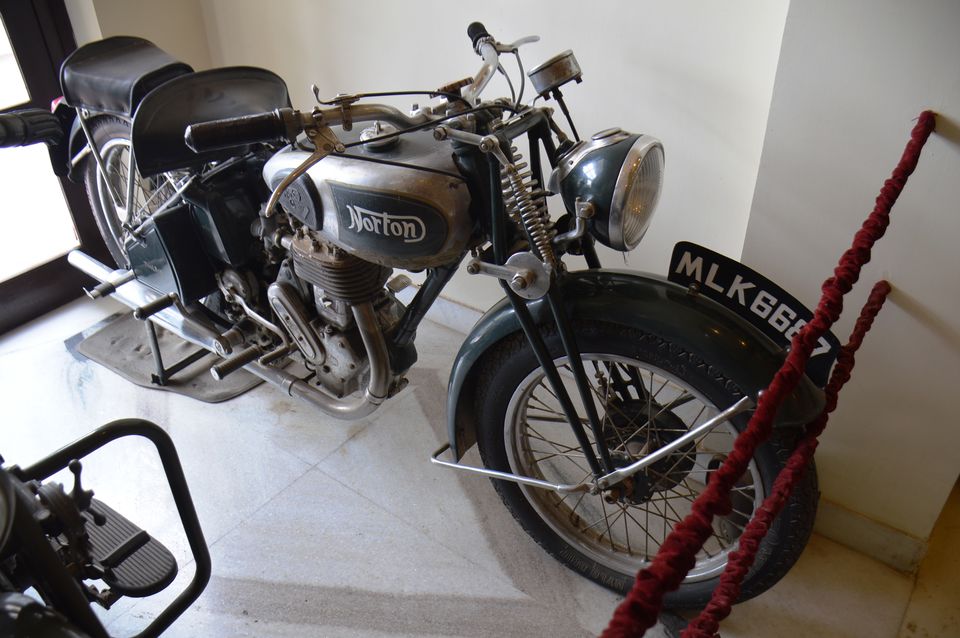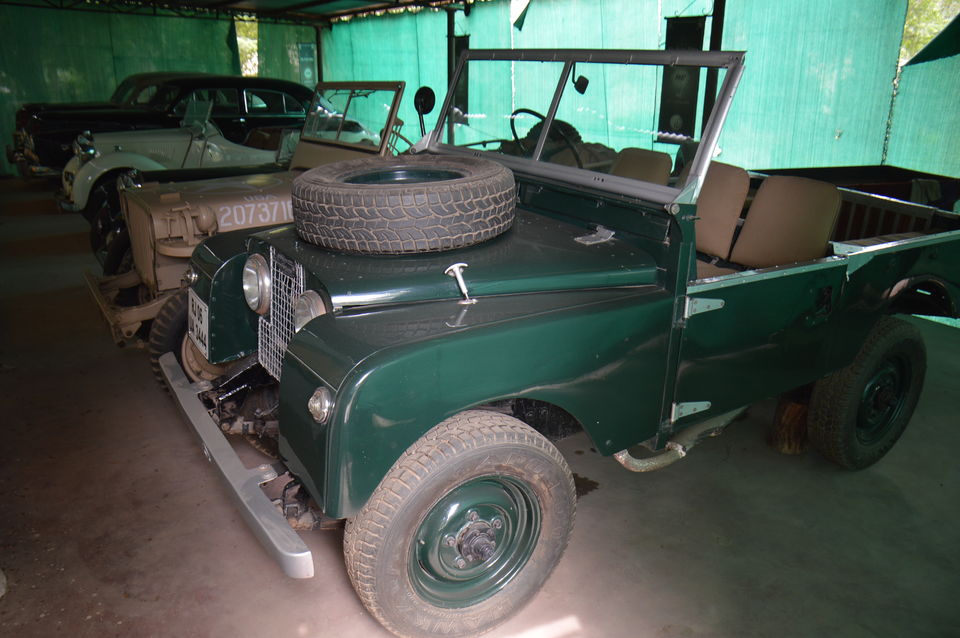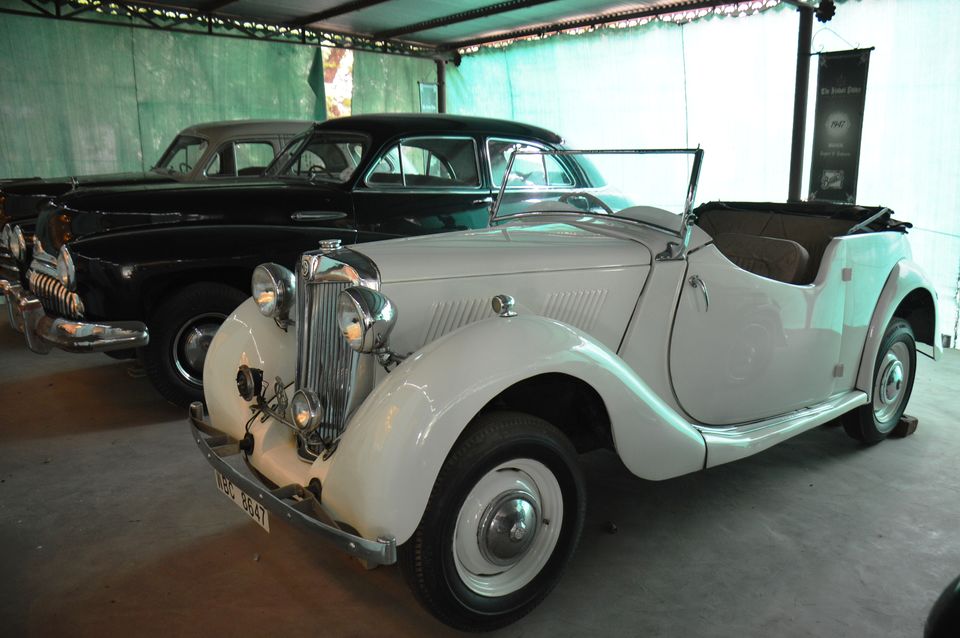 Get a massage
Wouldn't you like to be pampered? To ease out the knots and kinks of your body? At the hotel, one can let the receptionist know about 2 hours prior to an appointment and lady to lady, gentleman to gentleman therapists will provide head and shoulder massage or a full body massage.
Explore Bundi
The Hadoti Palace organises customised tours as per your interests. There are some interesting spots in this town. There is Taragarh Fort built in 1354 AD, the Garh Palace which has some magnificent Rajput architecture and Chitrashala inside the Garh Palace depicting miniature murals.
Bundi has earned the moniker of city of step wells and there are splendid step wells taking you back to the time when people collected water from them. There is Raniji ki baori which was built in 1699. This stepwell has three entrances and is made using limestone. Nahar Dos baori is named after the roaring tiger who fell into this step well as nahar means tiger and dos means roaring in Rajasthani.
Nagar Sagar kund was built by the wife of Raja Ram Singh and are twin water reservoirs on either side of the road leading to the main market. Dabhaiji ka kund took nine years to build and is a spectacular kund that was built for bathing. The Nawal Sagar Lake, Jait Sagar Lake, Sukh Mahal which was the former summer palace and now houses the government museum along with the eighty four pillared cenotaph which has a Shivlinga in the centre are the other attractions of the city.
A unique half day excursion can be planned to explore the prehistoric rock paintings of Garada, Dharwa, Palkhan and Golpur. Perhaps the world's longest rock art stretching across 35 kms can be found here. The veteran who discovered this treasure is Om Prakash Sharma aka Kukki who will happily go about showing and explaining rock art. This 63 year old bundle of positive energy with his in-depth knowledge of Bundi also doubles as a city guide.
Getting there
The Hadoti Palace is located in Bundi near Ranjit Talkies, Opposite The Collectorate, Rajasthan.
By air: Jaipur (210 kms) is the nearest airport. All major airlines fly to Jaipur. From the airport, the hotel is three hours away.
By train: Bundi is well connected by rail to Delhi, Agra, Kota, Udaipur and Nimach.
Frequent Searches Leading To This Page:-
best tour packages in rajasthan, rajasthan tour packages from delhi, rajasthan travel packages, rajasthan trip packages, rajasthan tour package for family, honeymoon packages in rajasthan