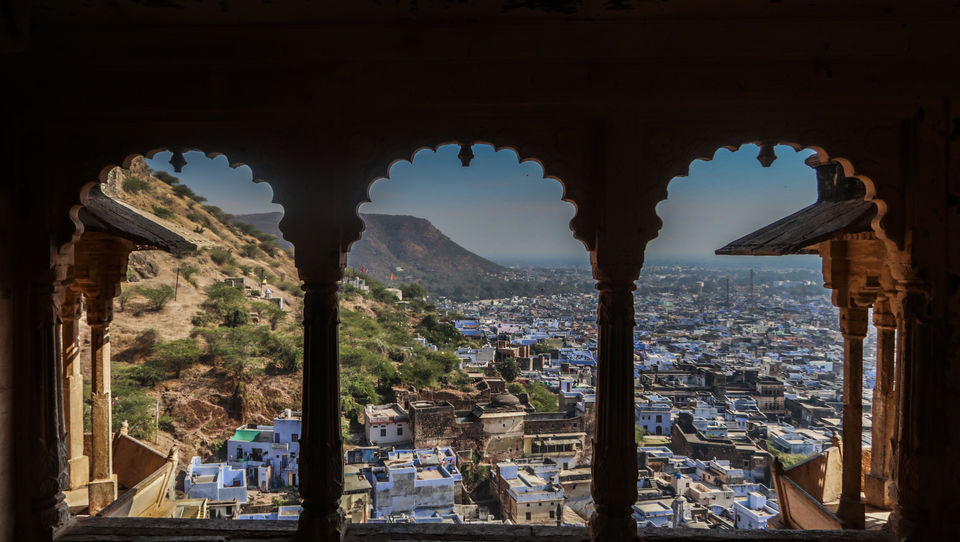 Don't forget to skip on those tiny dots on the map.... Those are the places that turn out to be the most interesting
I chose Bundi exactly like this!! I picked the map looking to plan the second leg of Rajasthan when Bundi caught my eye.
As it turned out, I had quite the eye ( Humble Brag). A friend fond of India, in particular the Khuri Village in Rajasthan, was equally all praises for Bundi. And rightly so!!
Bundi
Bundi is known for its palace and the murals it houses. Constructed during the 17th century, the palace stands on a hillside right below the Tara Garh. Though in a state of decay, the beautiful edifice attracts travellers for the exquisite wall paintings.
Bundi PalaceDisplays
And then there are , a typical feature of Rajasthan's architecture, here and there...
Unfortunately, only some parts of the palace are open to Indian tourists citing vandalism in the past. Nevertheless, it shouldn't be struck off the list. There can never be too much to explore.
The town is not yet overrun by tourism which makes it a perfect place for laid-back travel. That and the home-cooked meals around every corner gives you a perfect reason to leave the whirlwind of life behind and just let it go.
Bundi, as viewed from the Bundi Fort
Briefly,
Bundi is accessible via road and train. The railway station is on the outskirts and about forty minutes away from the main town. On account of its being a small railway station, expect fewer but cleaner amenities. I was travelling from Ranthambore and opted for a direct train from Sawai Madhopur to Bundi. There are trains available from Delhi too for which you can get more info the official website of Indian Railways. Several other places to visit/tourist attractions include 84 pillared cenotaph, Raniji ki Baori, and Sukh Mahal. I'd recommend visiting the 84 pillared cenotaph which was on my list but had to be skipped because of lack of time. I stayed at the Shivam Tourist Guest House located in the main market. The place is run by a family and is budget stay to put up at. However, I'd recommend eating outside with more options, instead of the rooftop cafe. I stayed in Bundi for one day and found the place safe for solo female travellers.