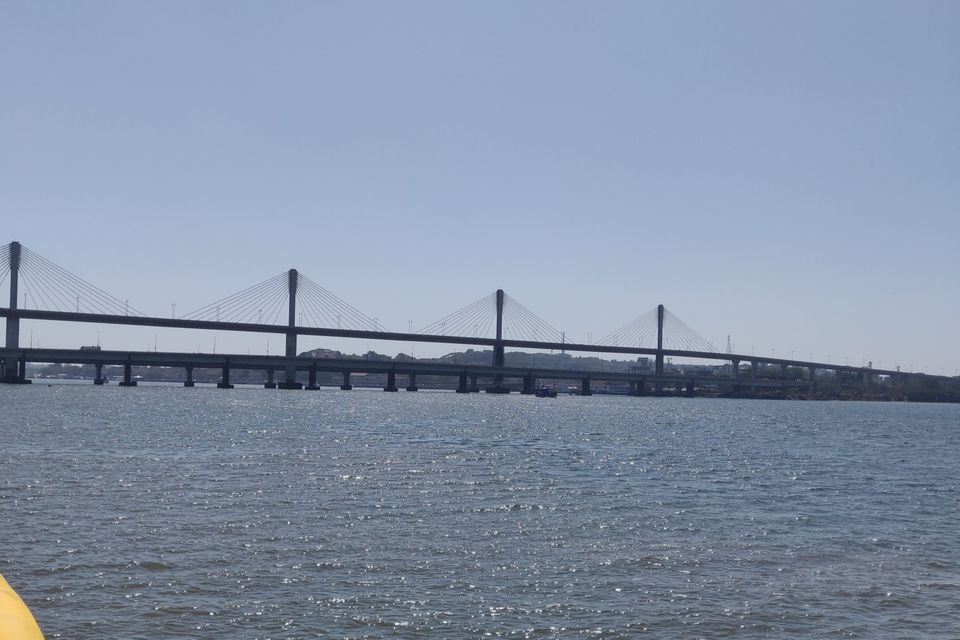 I was on a trip to Goa with all my friends. We went there to spend the vacation and wanted to enjoy every moment of it. We heard there from people around about the party cruise which was very famous in Goa.
We booked the tickets online from Goa boat cruise website and were all set to experience the fun around there. We were a full group, so we got discounts also which added salt in our fun.
We were picked from the Calangute hotel from the cruise management itself at 9 am. It was much more entertaining than heard outside. It was a huge double decker catamaran board cruise.

We all were welcomed with a refreshing welcome drink. There were a lot of things to enjoy. We were on a tour first to explore the huge cruise, then we had snorkeling and kayaking for the first time which was an awesome experience. As we were new for those activities, we got an excellent guide from the cruise to assist us. Returning from their we all were hungry.
We were delight to see a mind-blowing buffet lunch arrangement with all sort of cuisine. A well served plate of spicy non veg food for the lovers around. Too yummy seafood which was their speciality. After sometime my friends thought of swimming but i was unable to swim and thought that i am going to miss the fun, but there was all arrangements of life jackets and buoy for people like me, so they could even enjoy the day.
We had then included a trip near an island on a magnificent yatch and the guide around there made us familier with all the good vibes of that island and the speciality of it. We got down from the yatch on the island surface to have close experience on it.
On returning it was fun witnessing the dolphins diving in the water and threw water such as a fountain. The trip ended with an evening party and the goodbye was much more delightful than the welcome. It was a memorable trip for me. A good place to enjoy in an affordable price between a friendly and polite crew, who were very helpful throughout the trip.
I would like to share a memory from the trip when we were on walking on the island to discover more adventurous memories, we had come across many new plant species explained by the guide which we had never heard before. We had seen many new animals as well, but one of my friend went near an animal out of curiosity to discover it's identity without knowing about it, in return the animal chased him thinking of any danger, and we other friends laughed seeing this, but the guide was well experienced with such conditions and got control over it within no time and we came back.
I would strongly recommend people who love adventures and cruise enjoyment to visit this place in life atleast once.
The most important thing is that every single penny you spend here is worth it. If your really looking to witness this place by your self visit from the information below.
Name: Goa Boat Cruise - Boat Party - Houseboat Trip - Cruise in Goa
Phone: 091122 01800
Website: Cruise Party in Goa
Location: Naika, Khobra Waddo, Calangute, Goa 403516
How to reach: https://g.page/goaboatcruise
https://goaboatcruise.com