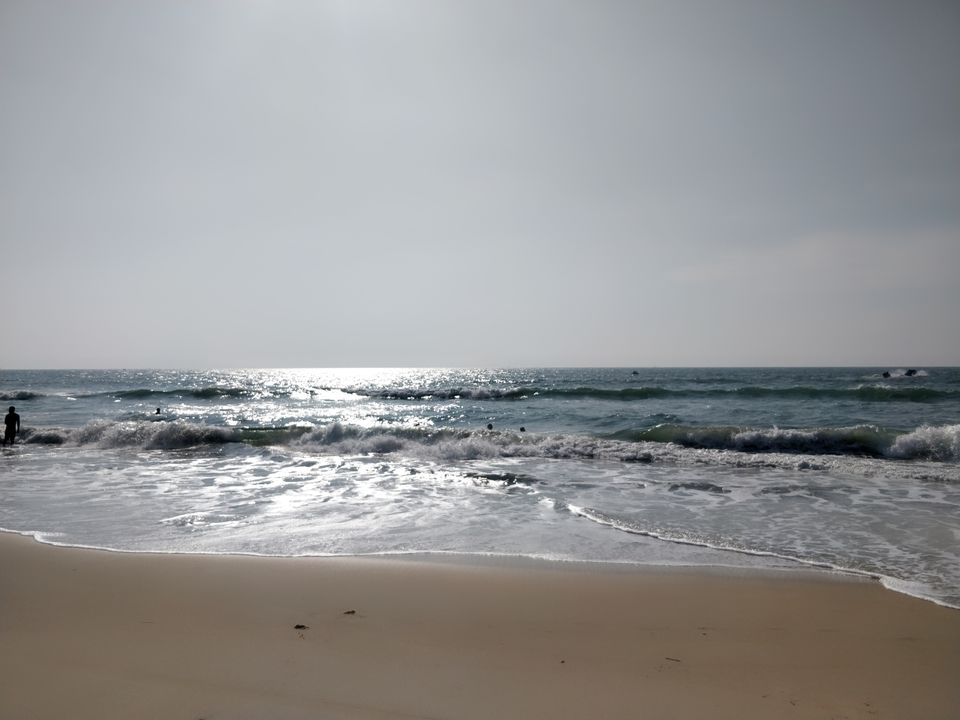 If you think Goa is a place for party seekers and drinks only, you are wrong. Goa is much more than beer, pubs and DJs.
The natural beauty it possesses is unbeatable.
We started with Calangute beach which is situated in northern Goa. This beach is full of charm and happiness. It has everything one seeks from a trip, nature, adventure, beach, sand, wind, waves, exotic drinks, peace.
The beach is famous for water sports like parasailing, jet skiing, bumper ride, banana ride. Play with waves and jump in mid of sea, to feel how it feels like to experience a rush of adrenaline.
After spending a good time over there along with some sports we headed for lunch to Udupi restaurant. Food was not up to the mark. So we took some packets to fill our empty tummies.
Next spot was Baga Beach, as beautiful as its name. There is no doubt why people like to go there. It's so happening and lively throughout the day.
Headed next to Chapora Fort, the place famous as "Dil Chahta Hai" spot. Though there were just old broken walls in name of the fort, the view from there is beyond this world. One can feel the mountains and sea in their soul while stepping up there.
Then we moved to famous Vagator Beach which is small but so serene that you will fall in love with its charisma. Watching a settling sun there was a treat to eyes. If all days ended like this, no one will sleep distressed.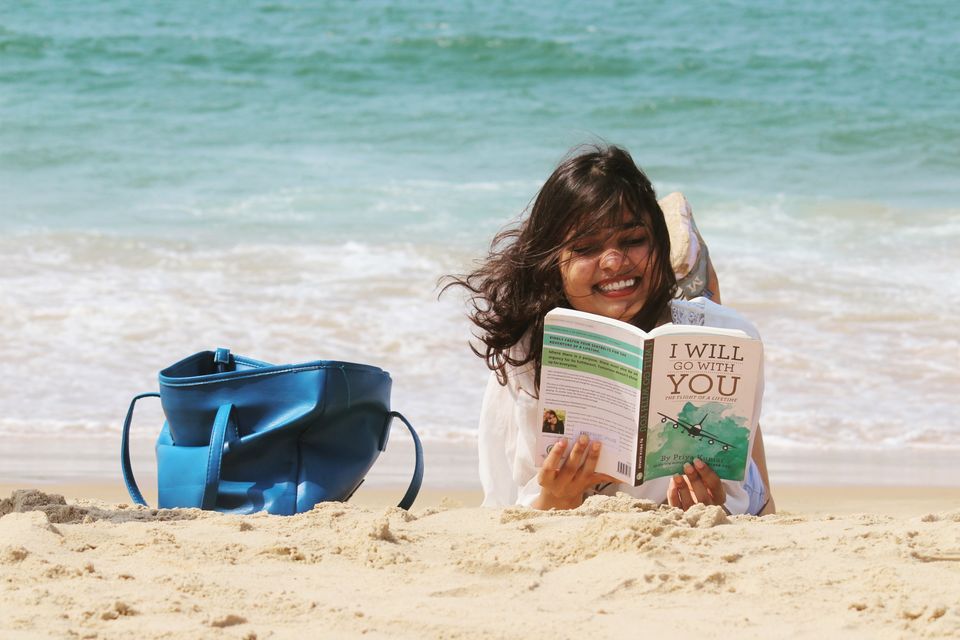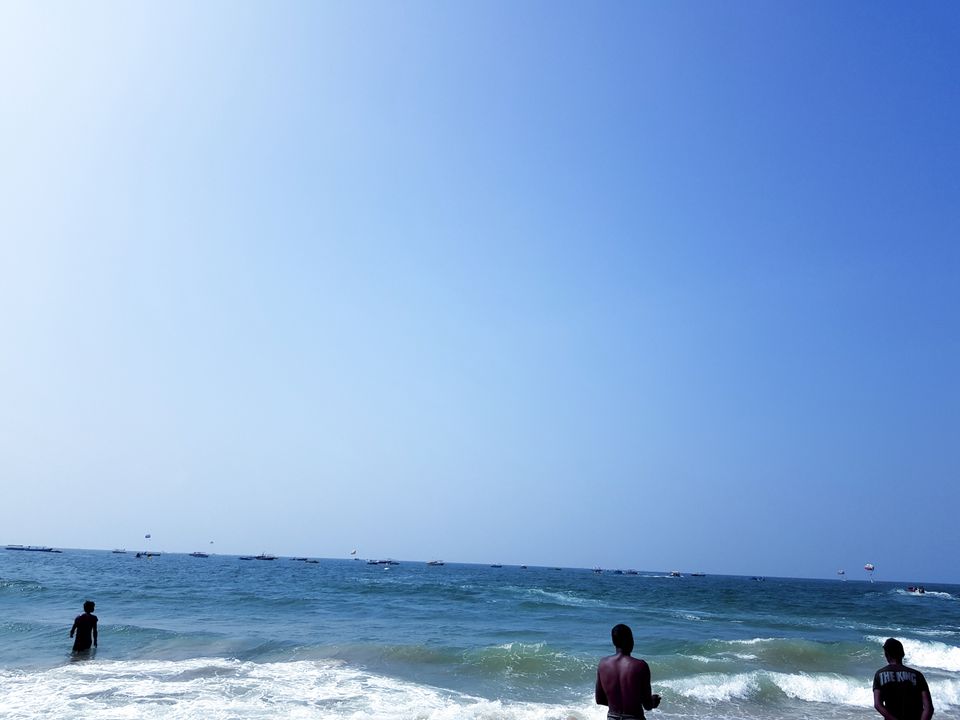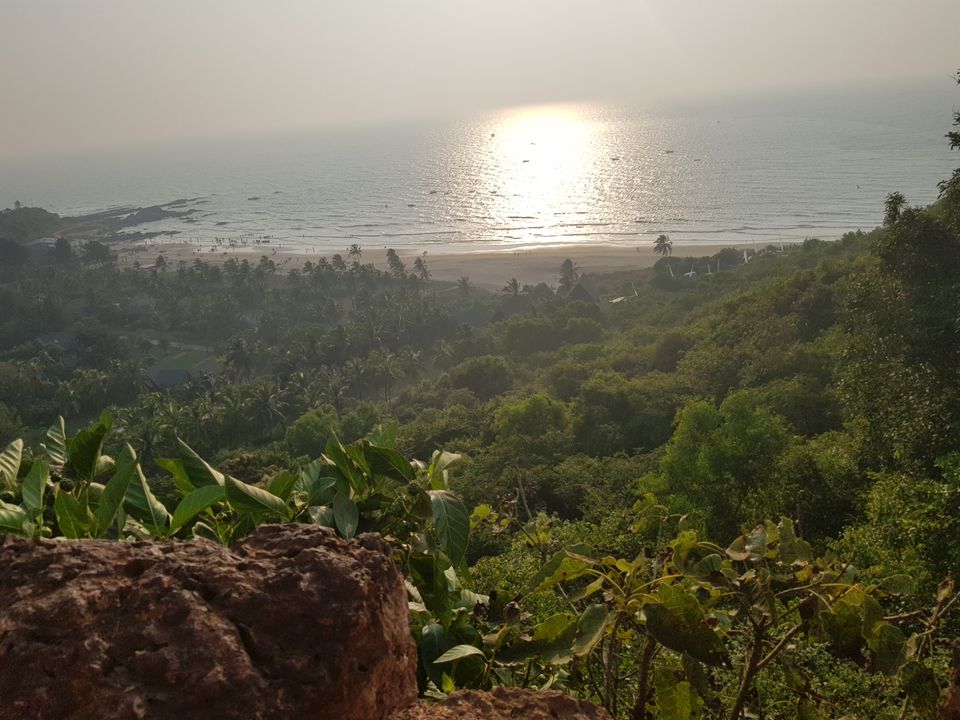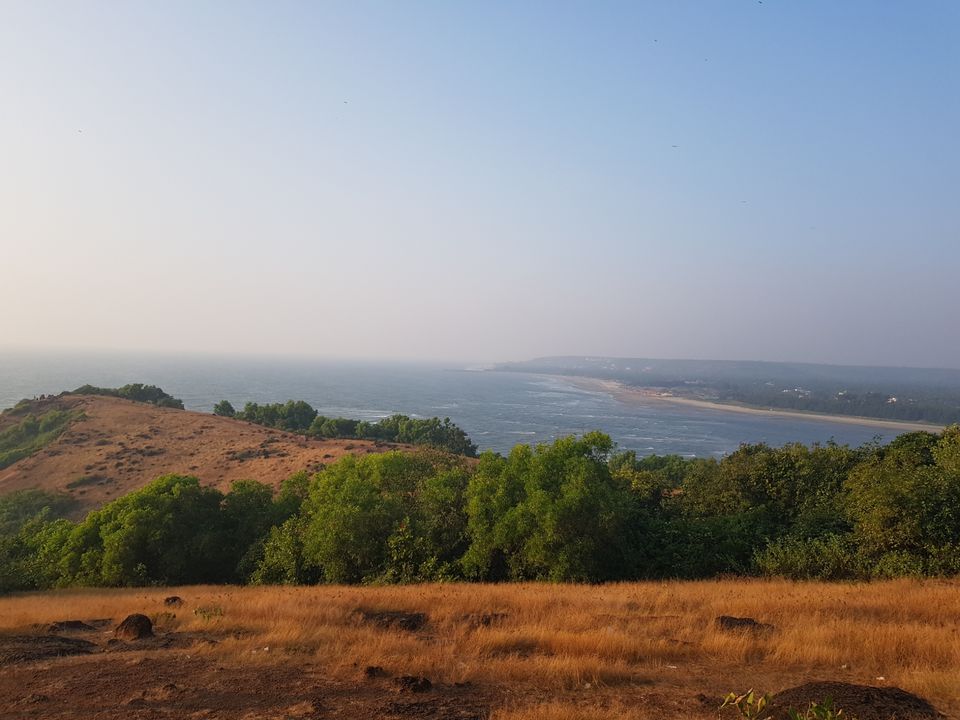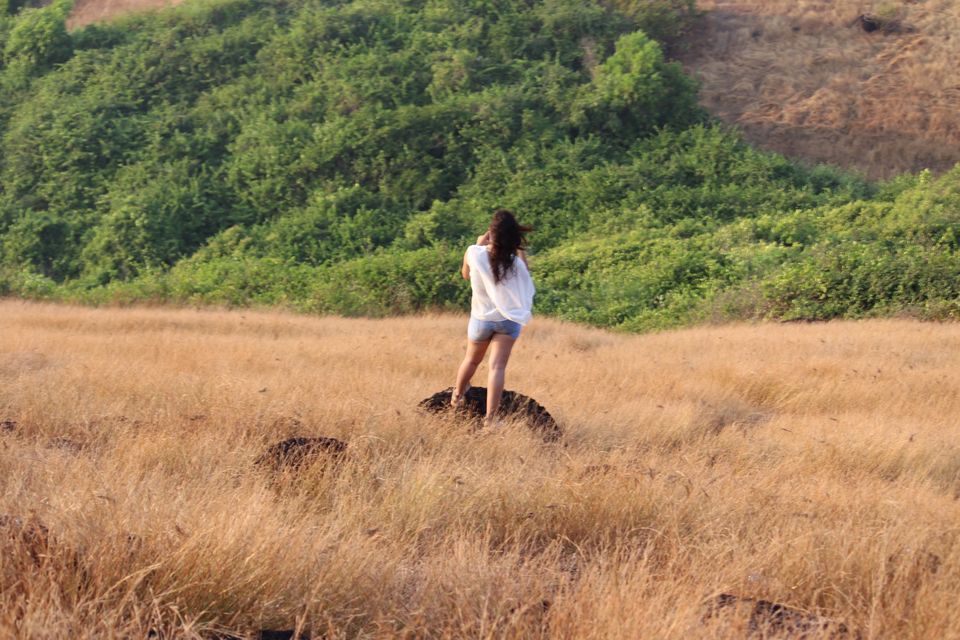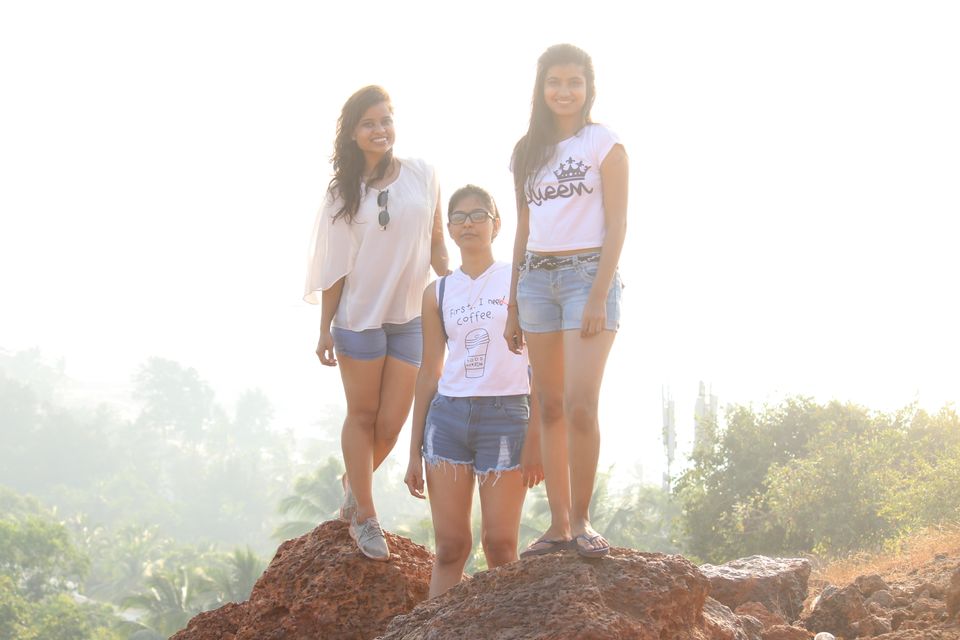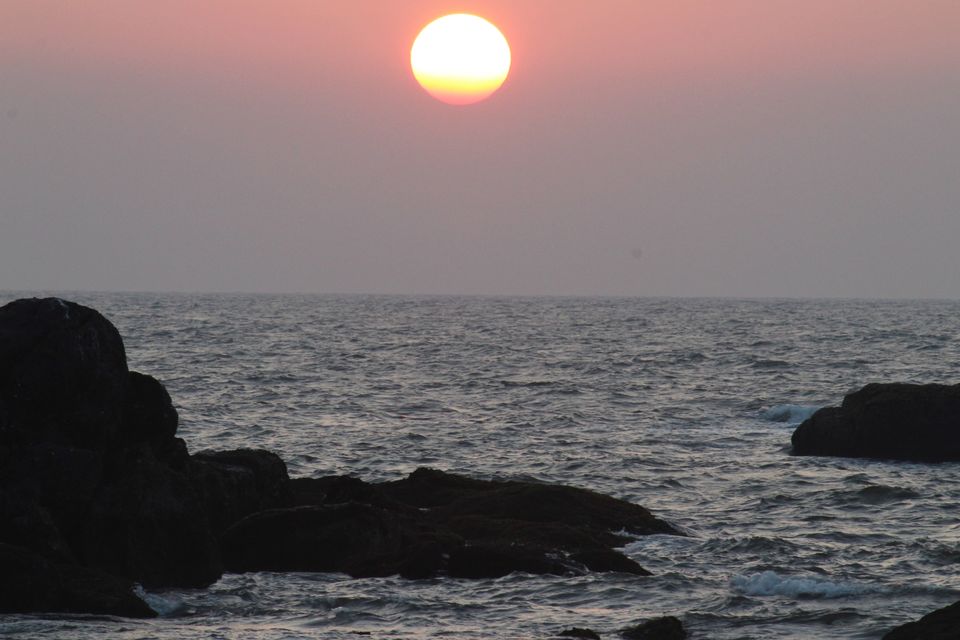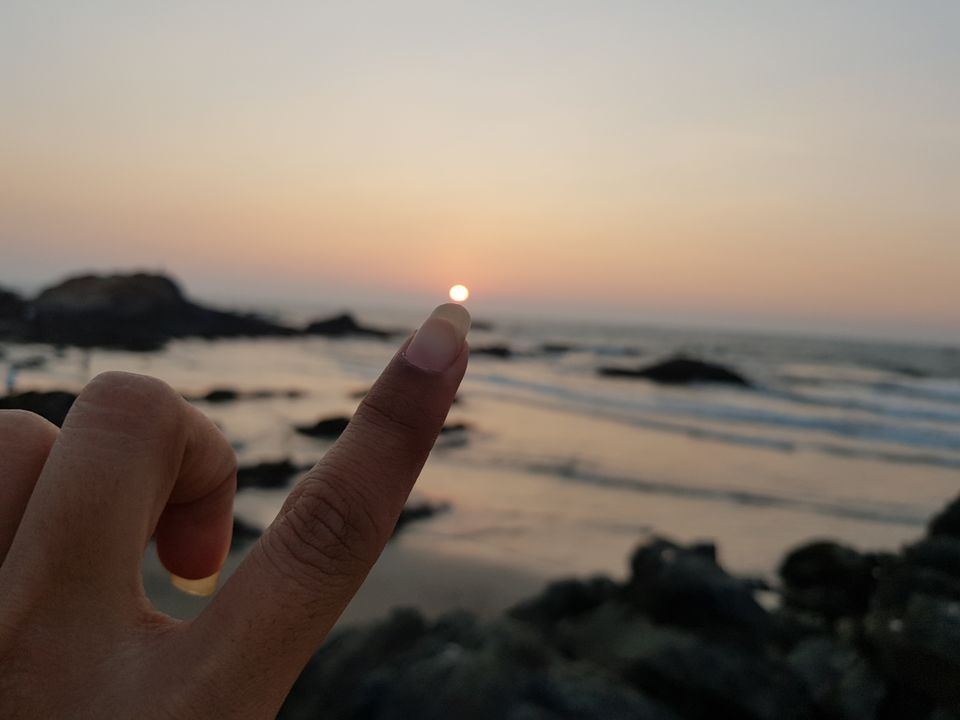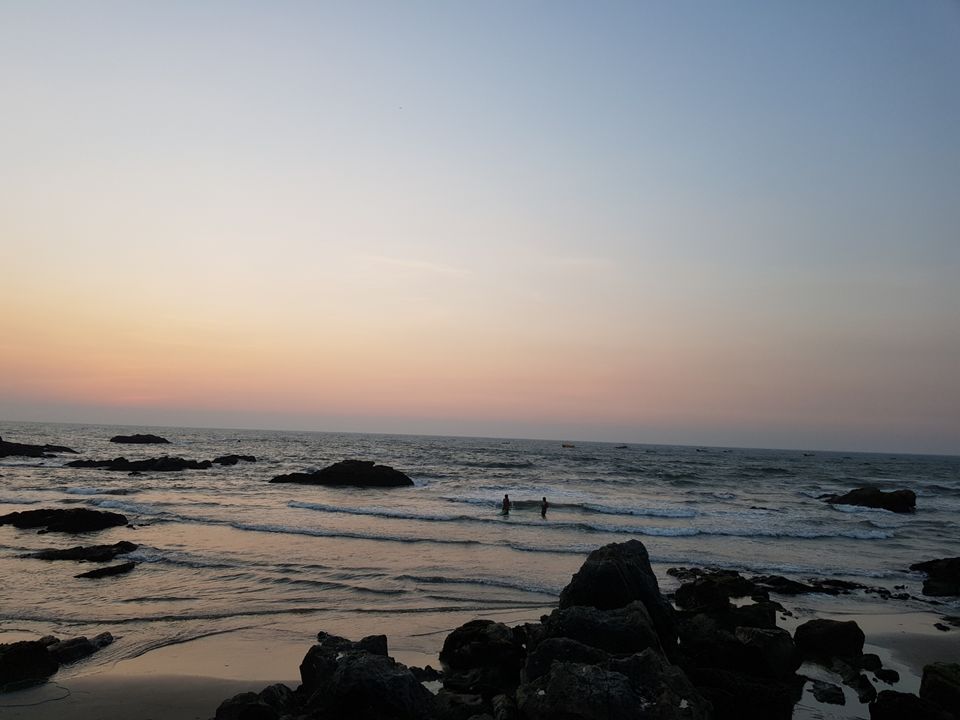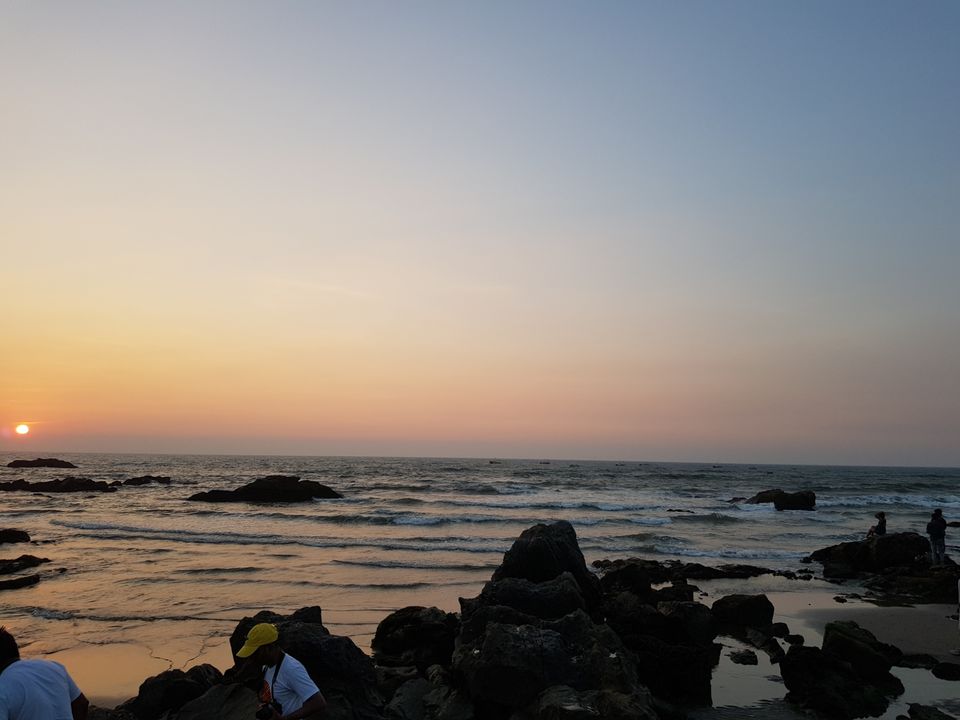 To witness the dawning sun, we woke up earlier than usual. With the sleepy eyes and hangover of last day, we moved to Candolim beach.
I would like to say that there is something special about beaches in Goa. They will make you feel different everytime you go there.
People wonder why to visit so many beaches when all of them are the same. But I guess the time you go there makes all the difference.
Morning at a beach is the best start of any day. Walking with waves is a therapy for the soul.
After getting sunkissed with the first rays of the day we moved to Aguada Fort. A good piece of architecture and history. From the boundaries of walls comes the great sea view.
Then we returned to our temporary home, got ready and headed towards south to cover few more beaches and churches.
Beaches in south are for peace lovers. Mobor Beach was best among all. This is a white sand beach and less crowded as compared to beaches in north. One must visit it if you seek relaxation and peace. Every wave will ask you to stay more, that's how is the majesty of Mobor.
Even water sports are better here than in north. Tried jet skiing there, it was worth every penny. When you are allowed to drive on your own, it gives you goosebumps, every wave scare you as if you are going to fall, but there lies all the fun.
As time was running so we had to run too and we moved to Panji to see the Church "Our lady of immaculate Conception".
The beautiful building in shades of white and blue will make you stop and stare for a while definitely. It gives soulful vibes amidst chaos of city.
Then we had good Vegetarian Food at Navtara Restaurant. This is best place to eat for all the veg travellers. The restaurant has so many branches all over the Goa, so you need not to go far to find one.
Finally it was time to experience night life of Goa. So we decided to go for Casino.
Experience was good though we had to struggle to understand the games. If you are non alcoholic person you will feel you have paid too much for this, as we felt, but they say you should try everything once.
We won, we lost and we returned. At the end we had fun. And then we went for a long drive in our rented car in the streets of the city that never sleeps.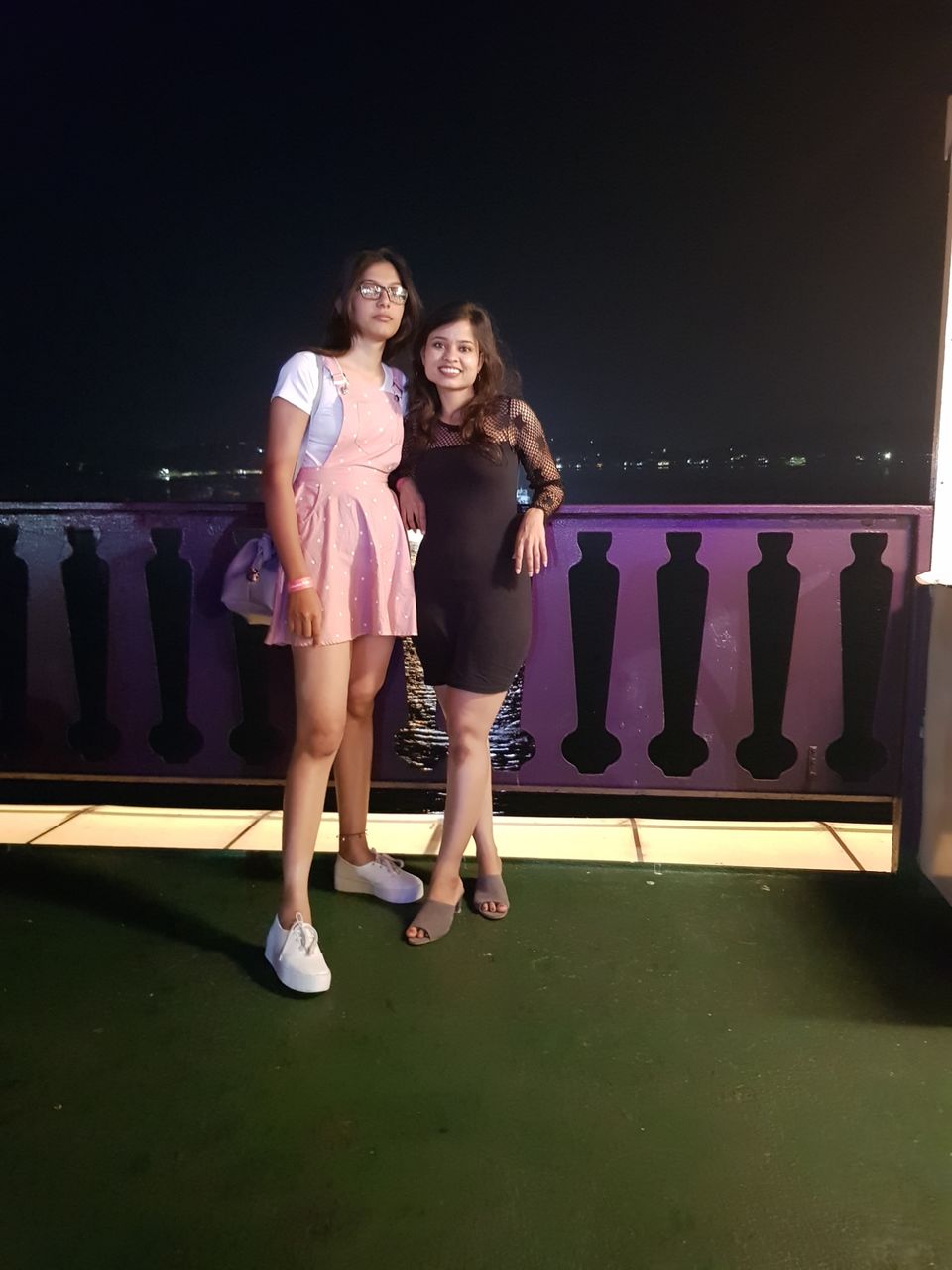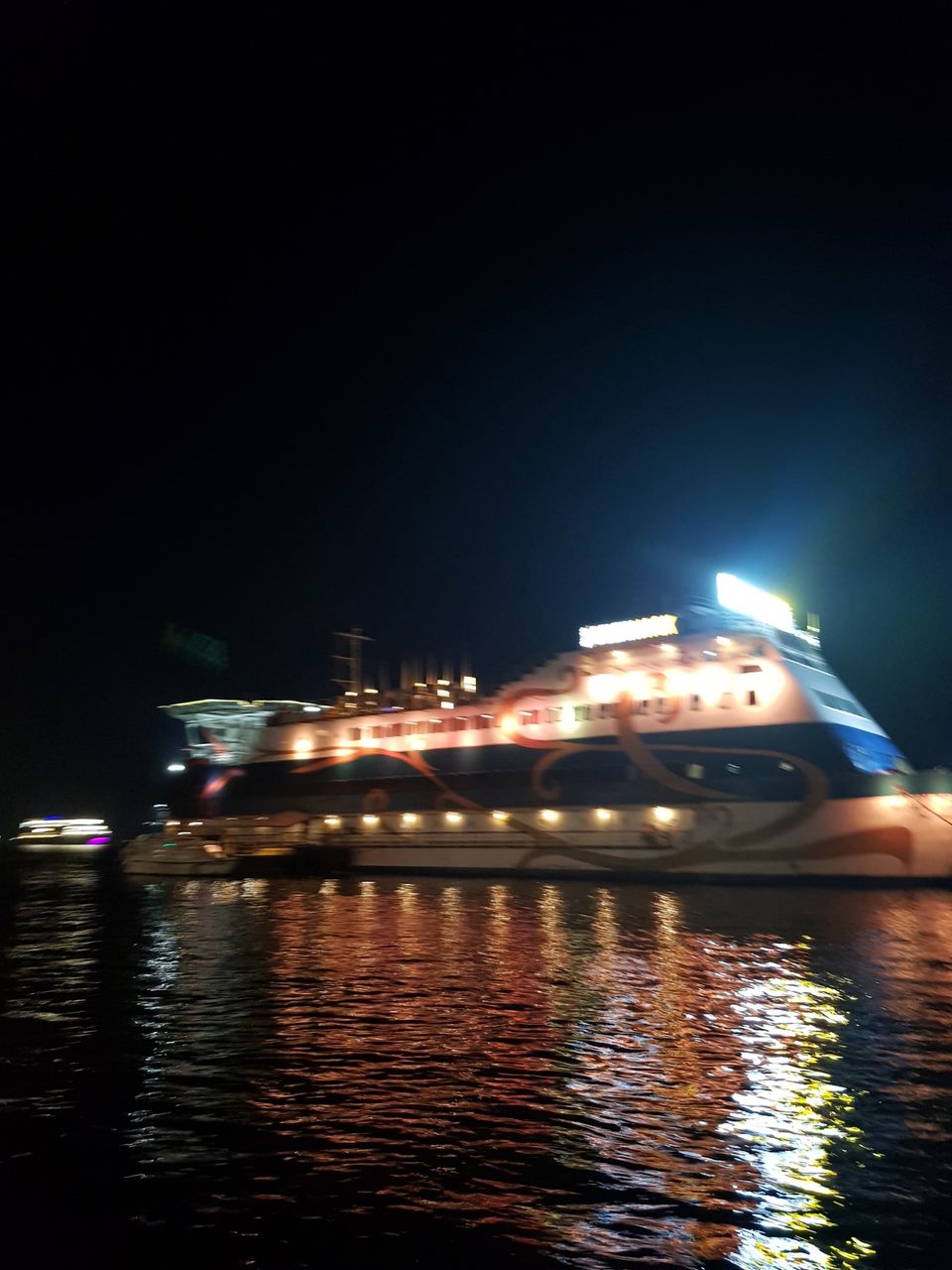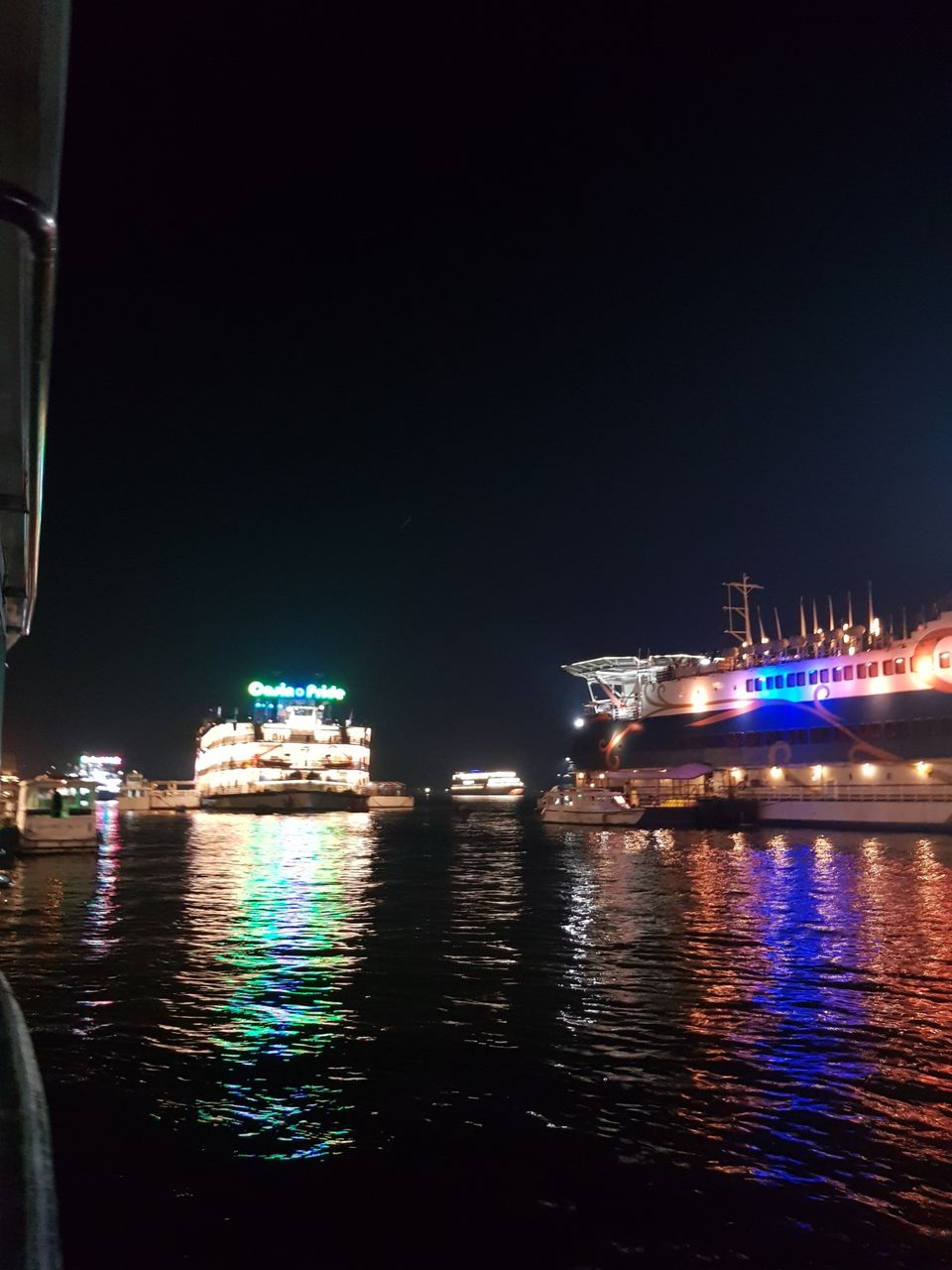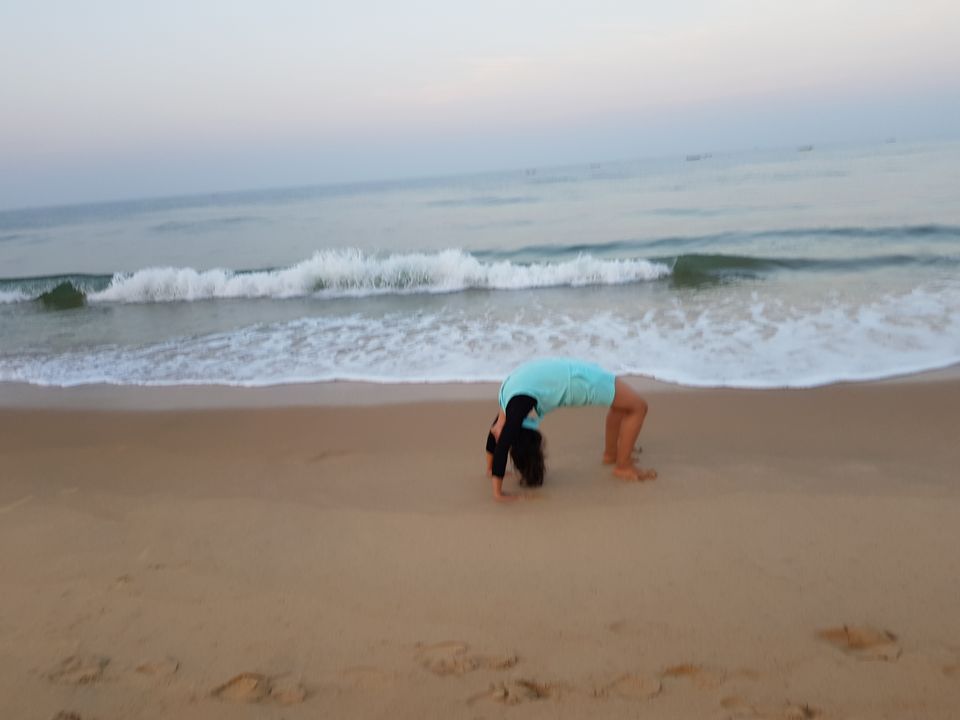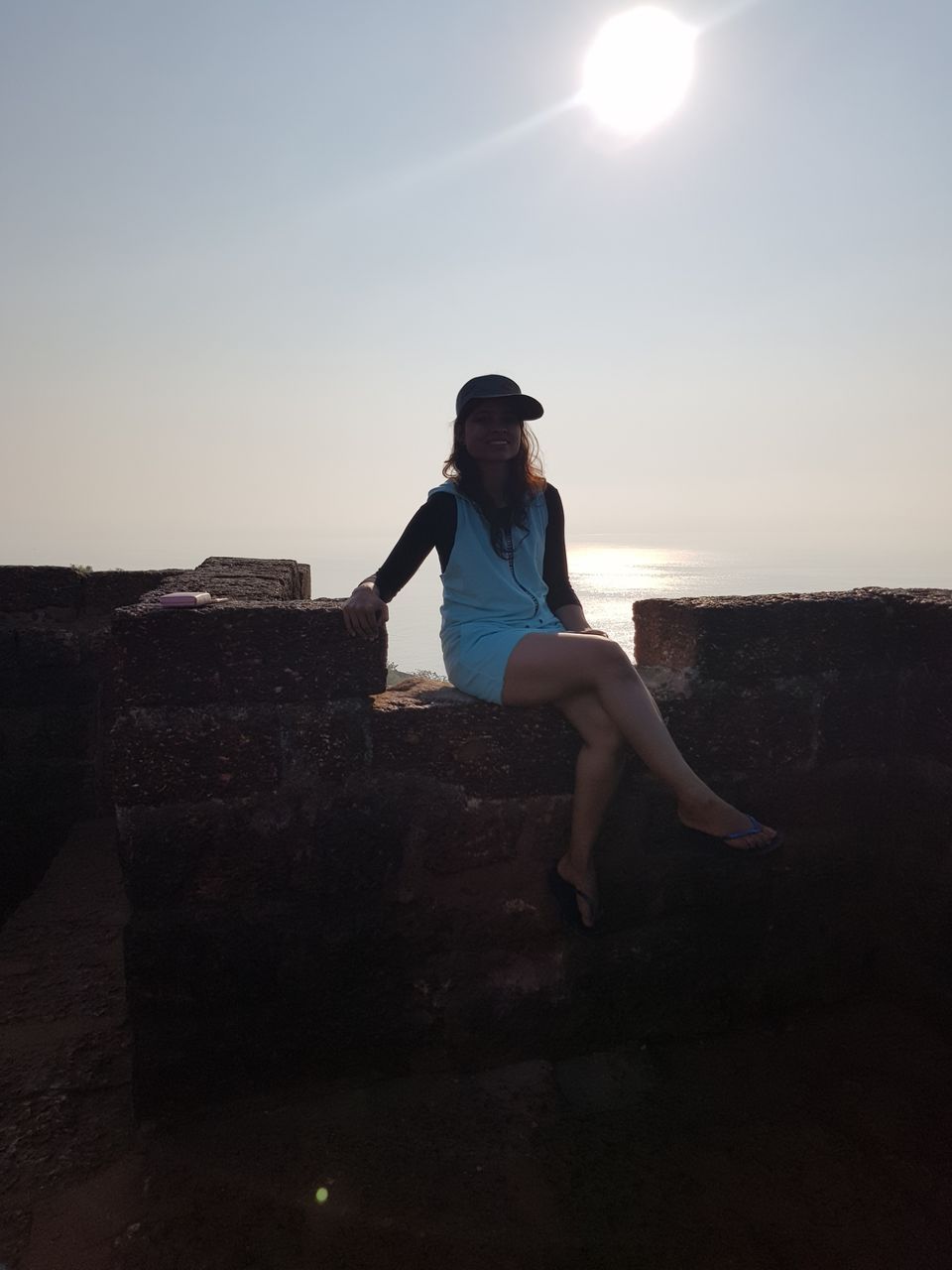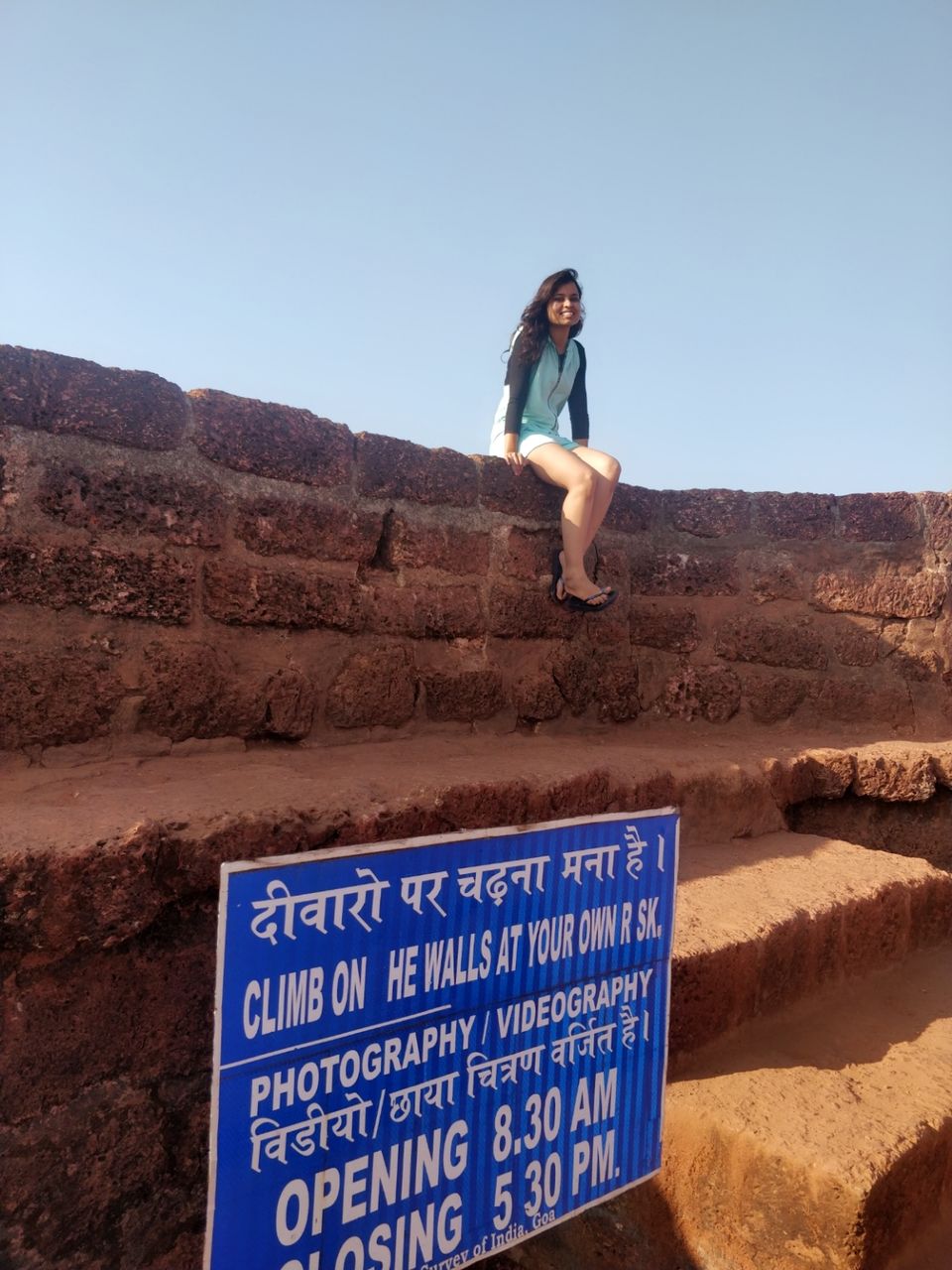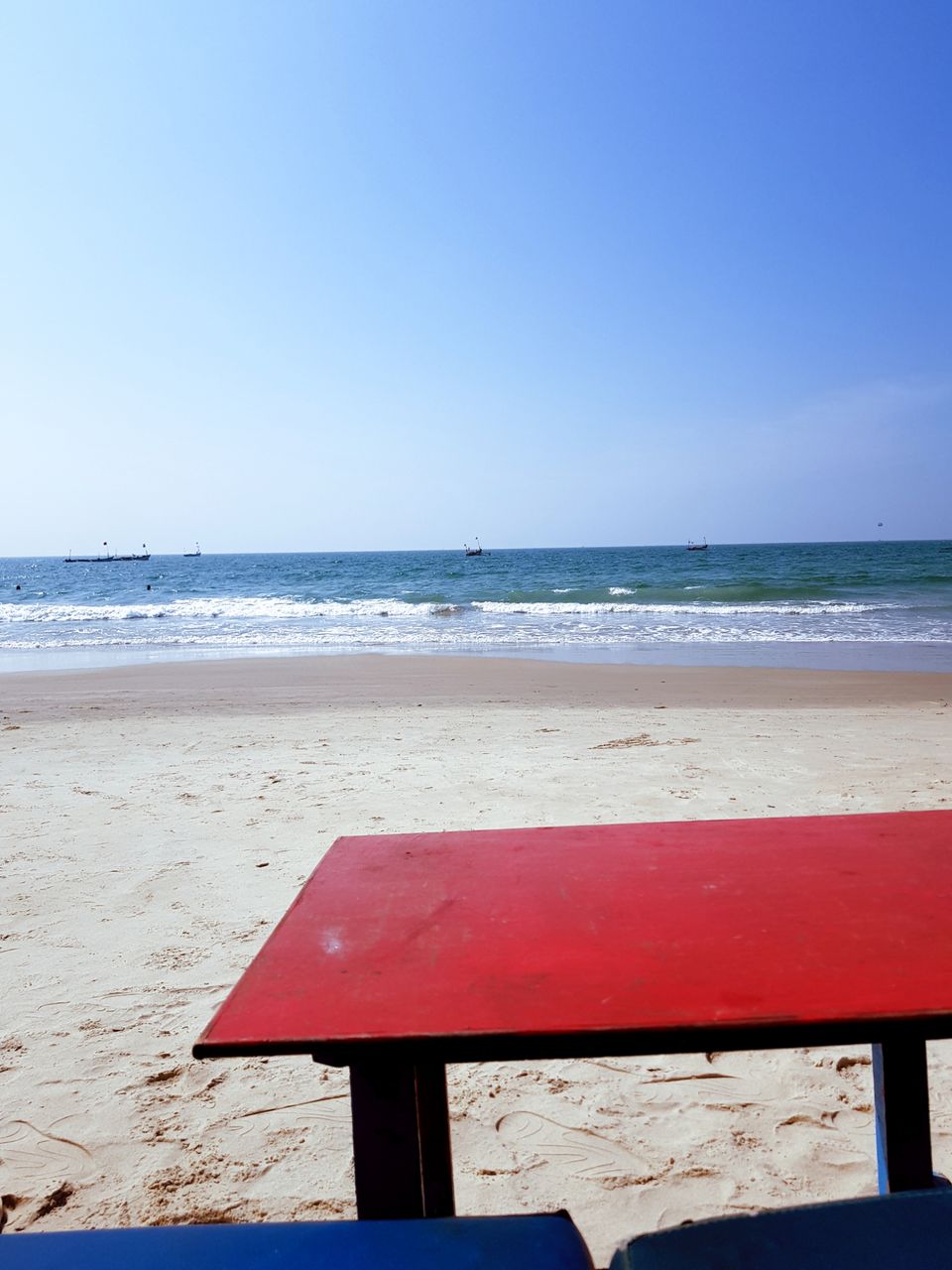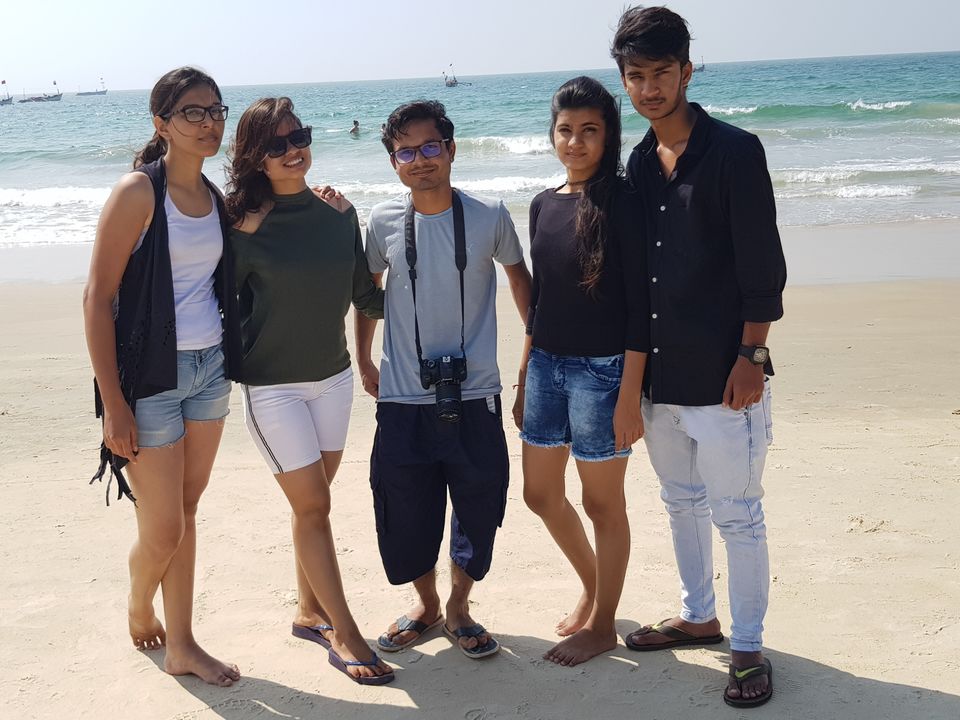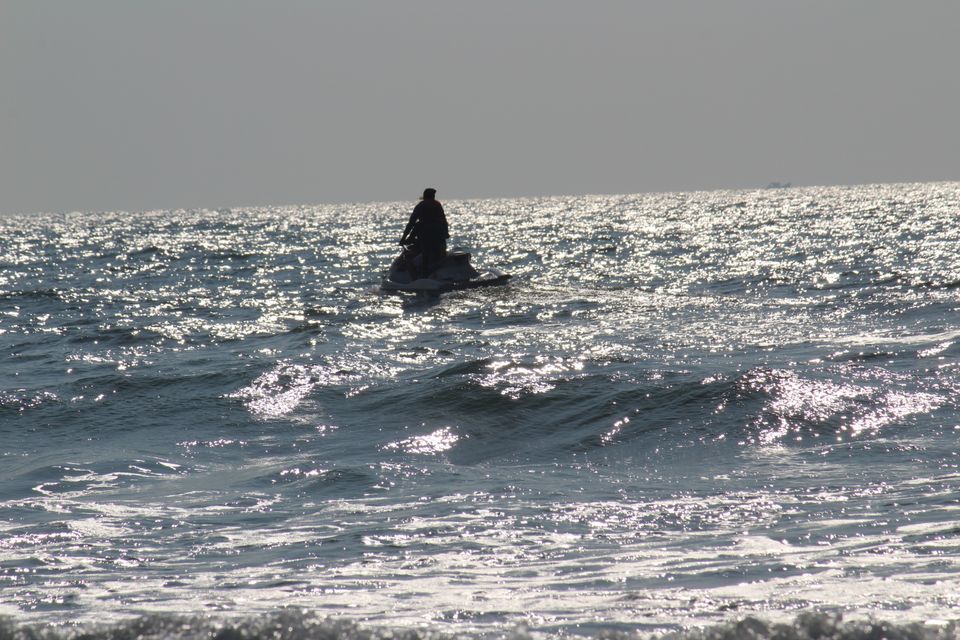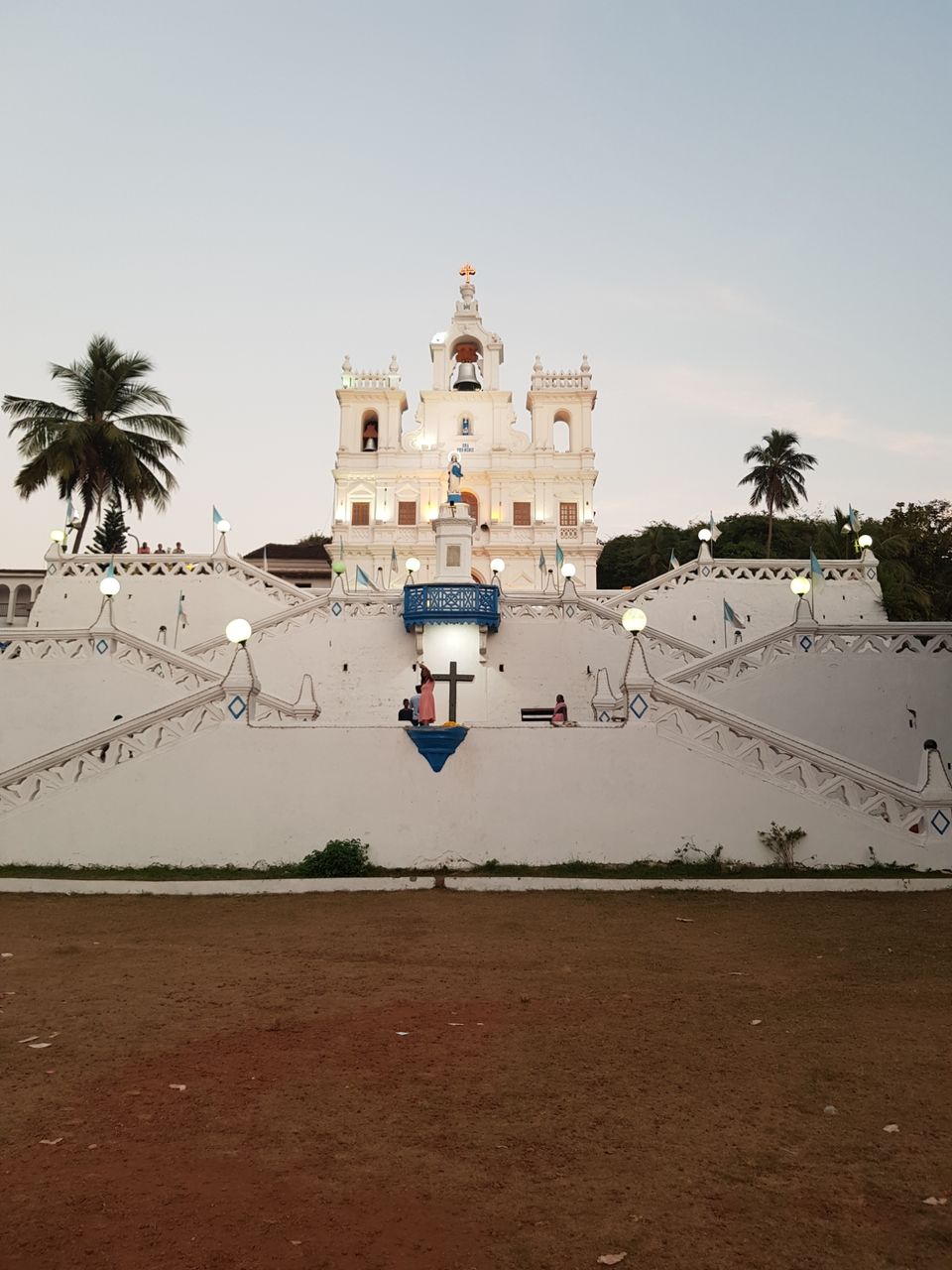 We reserved one day for Dudhsagar Falls. So our day started earlier than sunrise as it was a three hour journey by car.
We reached Mollem village where we were asked to park our car and take jeep. The way to fall was extremely exquisite just like we see in the movies. Lush green hills, curvy roads, birds and animals, a perfect combo pack of refreshment.
The jeep dropped us few minutes away from fall. And we stepped through the most amazing way. It was a trek i would happily take again and again.
When we finally reached it, hearts skipped a beat. It was breathtaking, the waterfall was something really awesome to fall for.
The water was cold as ice still we jumped in for few things are not supposed to be missed or skipped no matter what.
On our way back we covered Bom Jesus Basilica Church and Wax Museum in old goa. Church was extremely peaceful and museum was a waste of.money and time. Then we went to House of Goa museum which is boat shaped house. If you are an architect or student of the stream then only buy ticket and go inside else you are going to feel you have spent unnecessarily. You can enjoy the shape and structure from outside.
Late night we went to calangute Beach, got tattooed and sat beside the sea for whole night.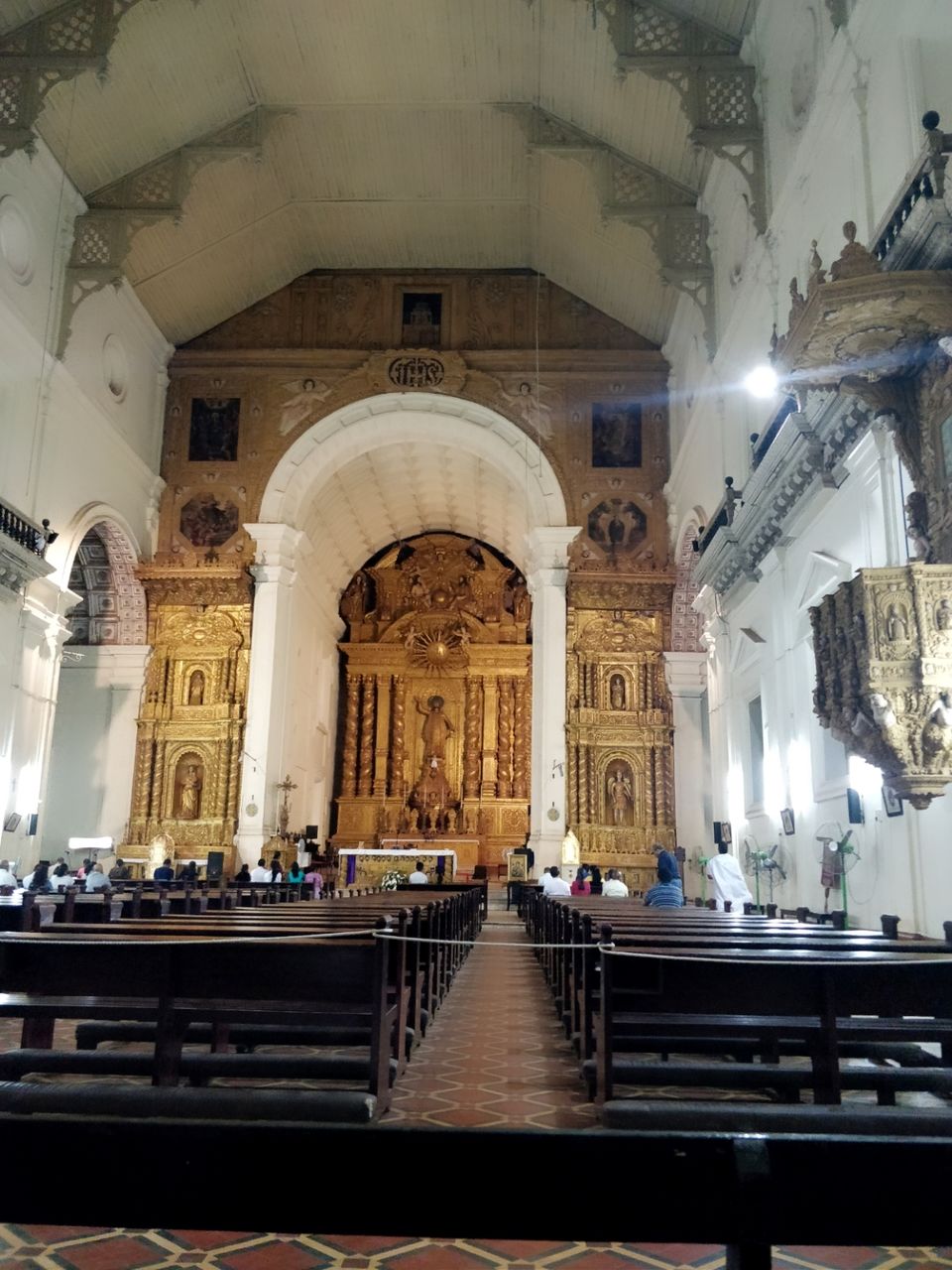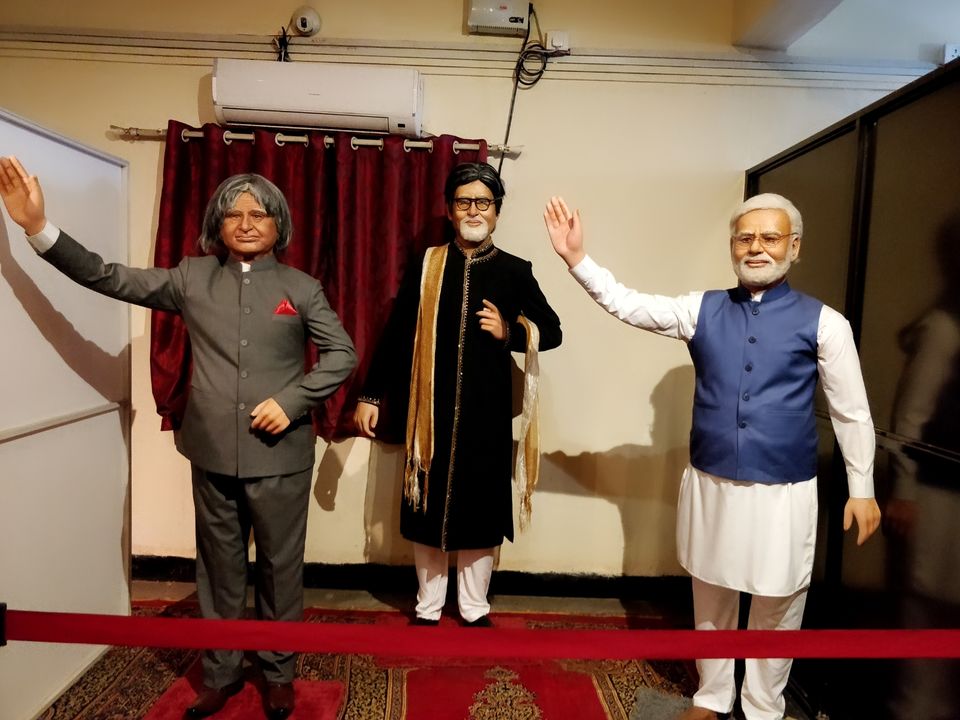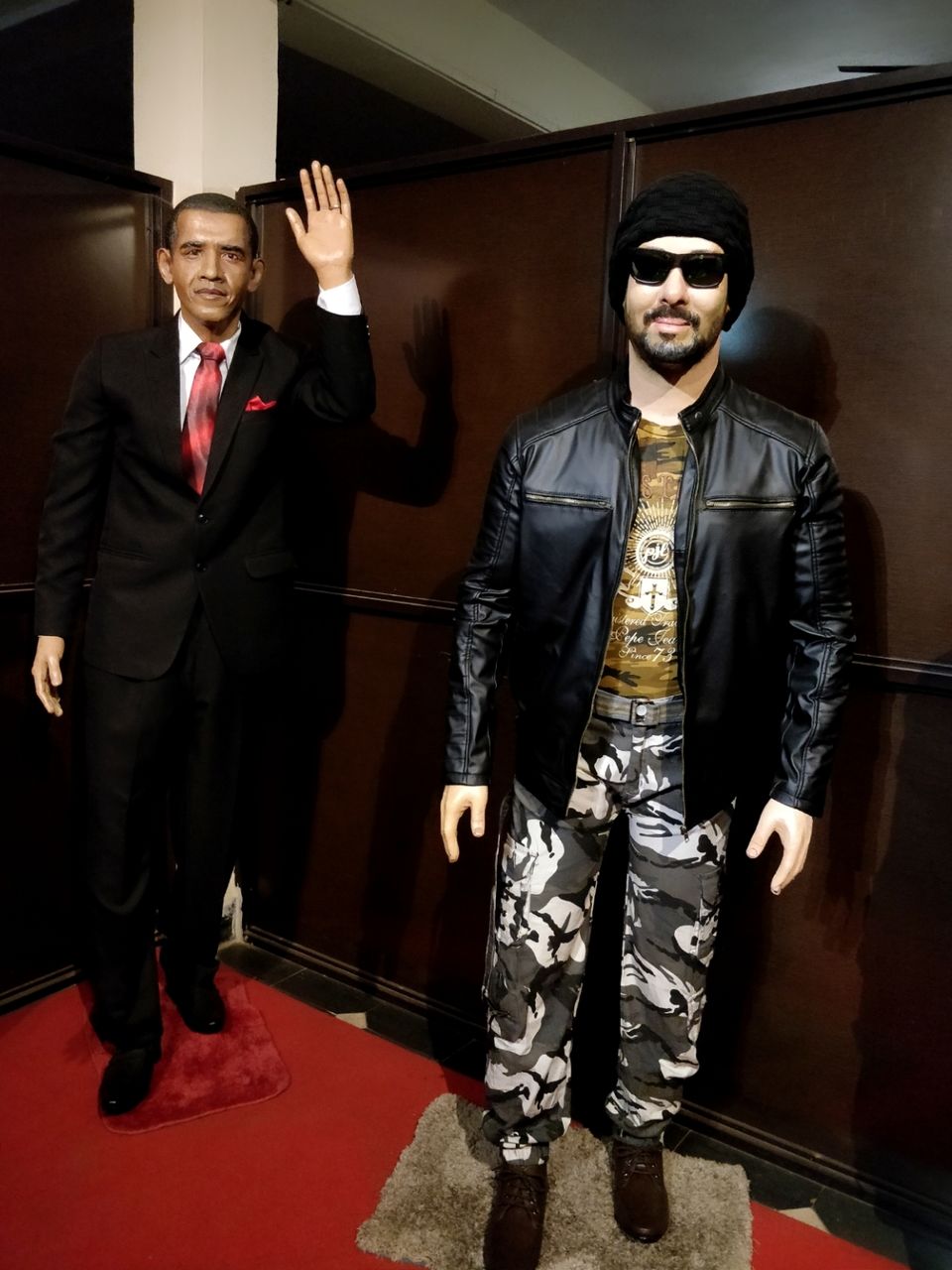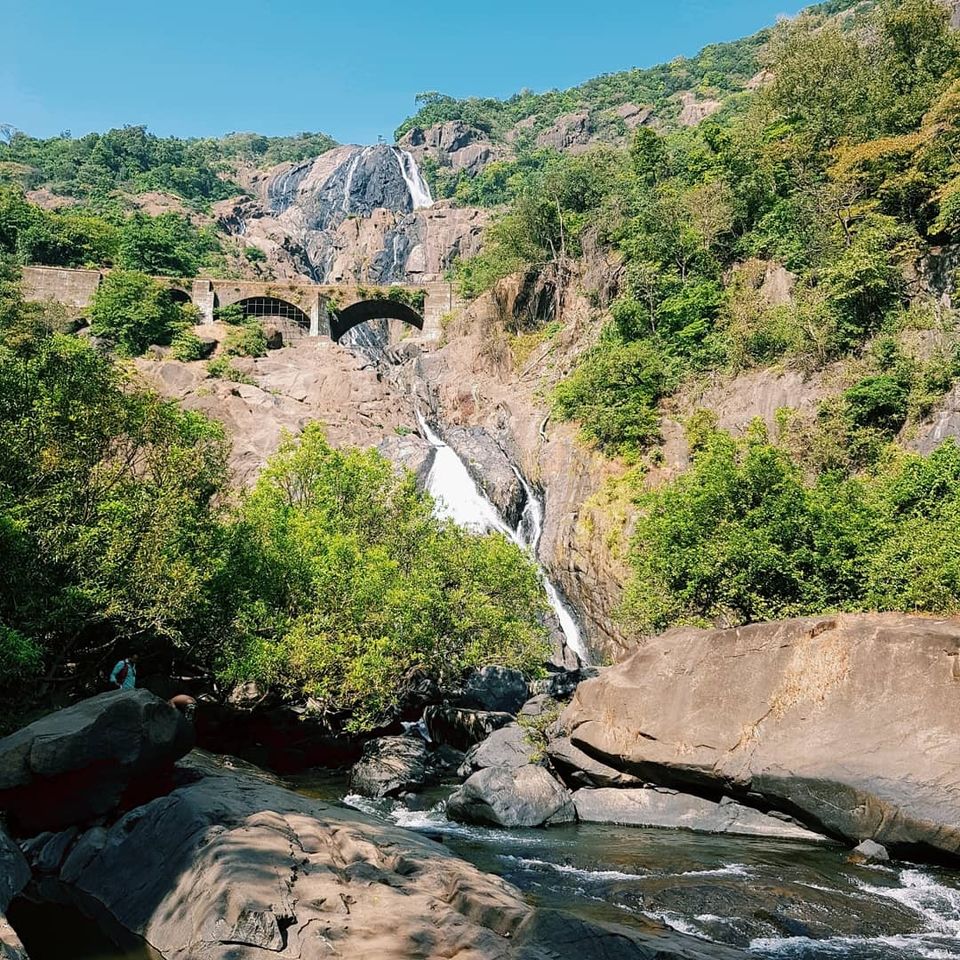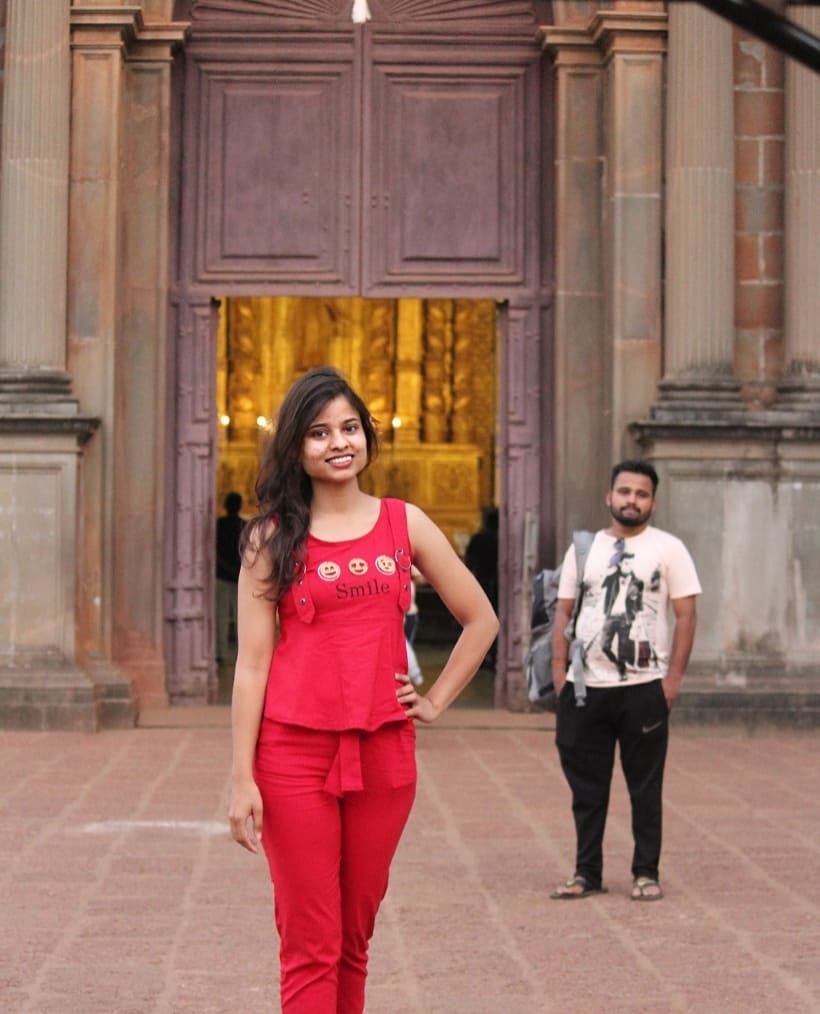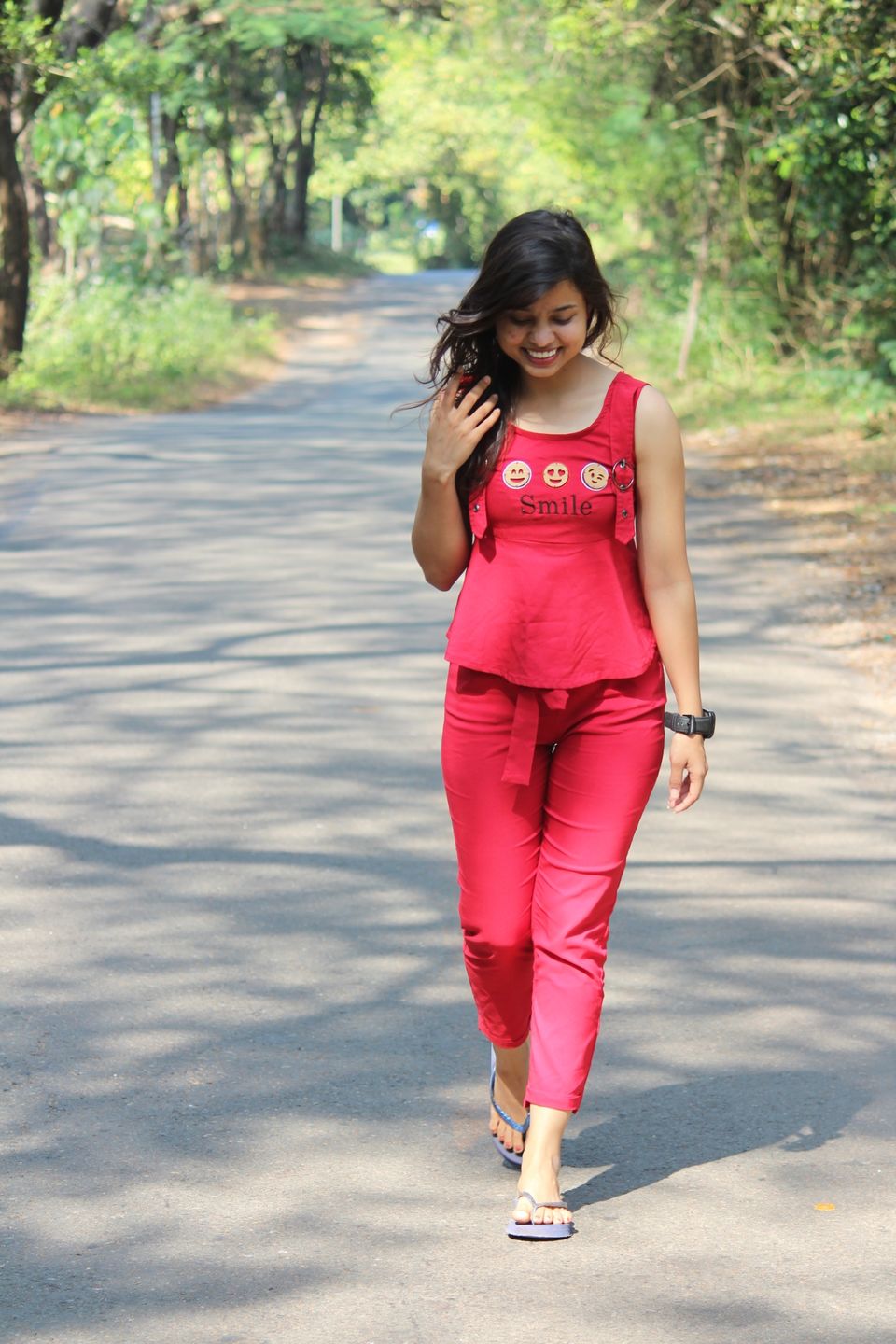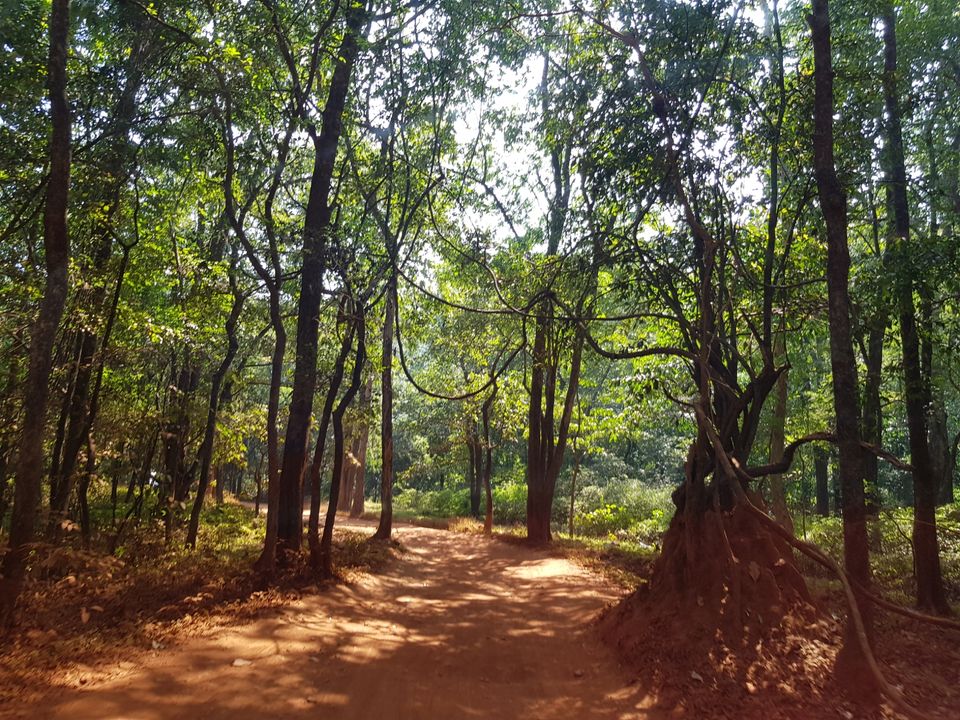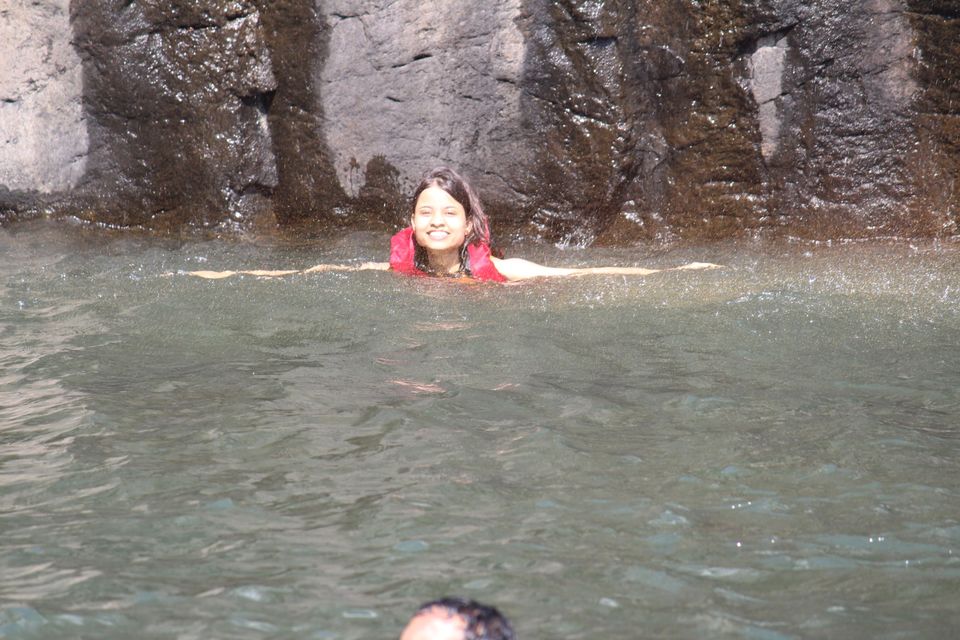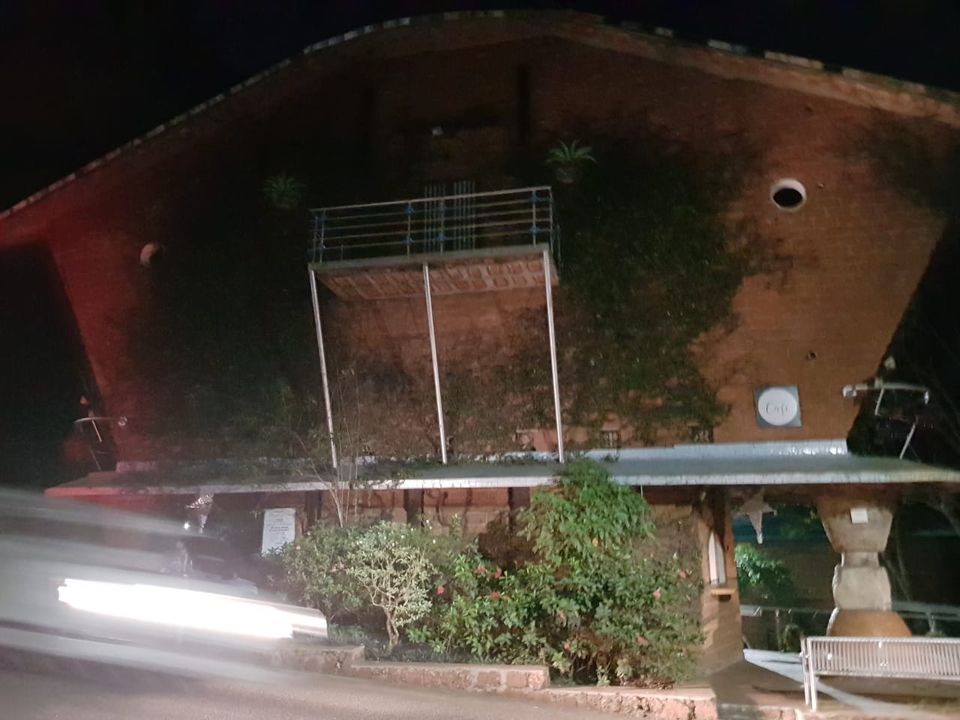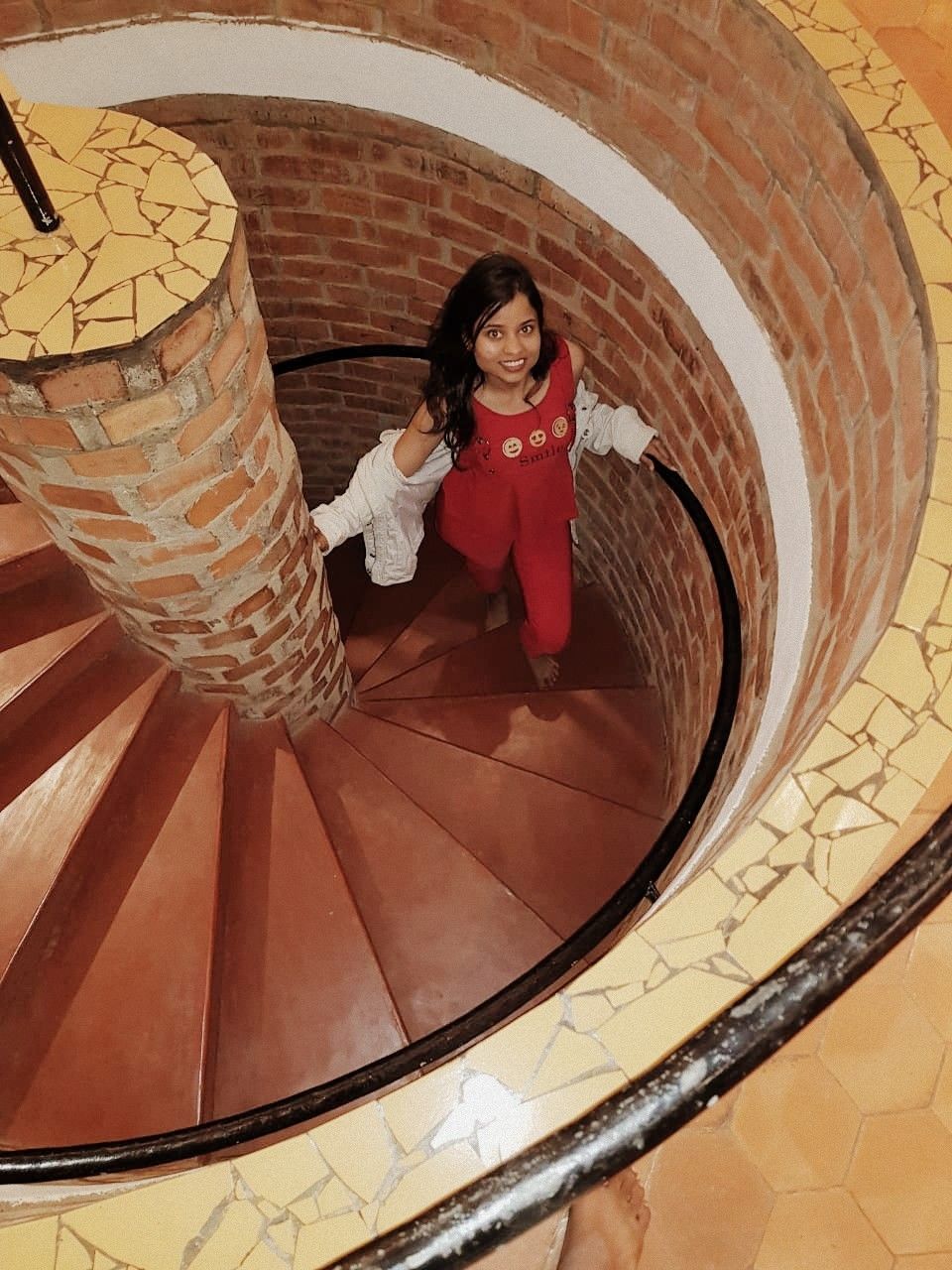 It was our last day of the trip, and plan was to go Malwan for Scuba Diving. Its two hour journey by car. We reached by 9a.m. there. Took the boat and got ready to dive deep into the sea. It was an amazing experience to become a fish and feel them from so close.
There is a green island too where you can go for diving from Goa. As we had time constraint so we chose this. But it was equally good.
Then we returned and checked out.
Finally left for airport where we got stuck in traffic for one hour. To our good fortune flight delayed else there would have one more day to this trip😃
Happy Travelling
Check out these links to see more
Travelogue of Goa Trip
https://youtu.be/k3vyue0EL-0
My first Scuba Diving Experience
https://www.instagram.com/p/Brb-TipAIEw/?utm_source=ig_share_sheet&igshid=1cejeg6qrfvxx