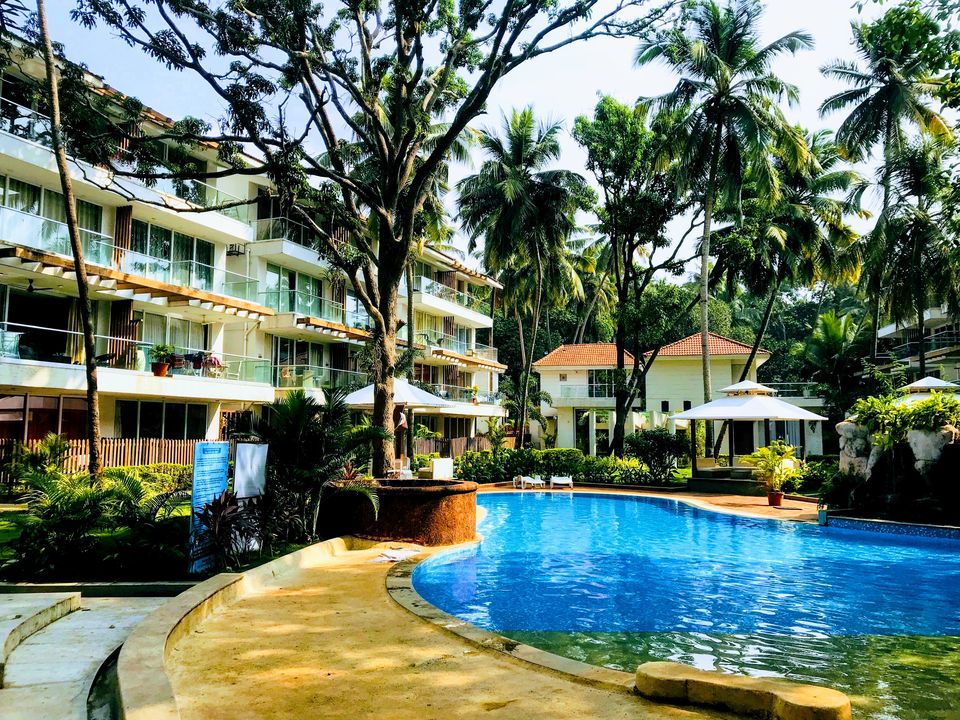 A group of 13 friends going for a trip and that too Goa, is a big deal in itself. Group of 13 friends, for some it was just a normal trip with friends for some it was the first trip ever with friends. When we were making the plan, we knew that this trip is going to be nothing less than a roller coaster ride. We booked hotels and tickets before two months, so that no one backs out. We actually wanted to stay in a villa or something so we searched in air bnb as suggested by fellow travelers on tripoto, but the price were high due to December. But Somehow we managed to book rooms in the luxurious flats in calangute,Goa. (Price and name are mentioned below). We had a hell lot of discussion when we were making itinerary, which in end we decided we would make it in the train.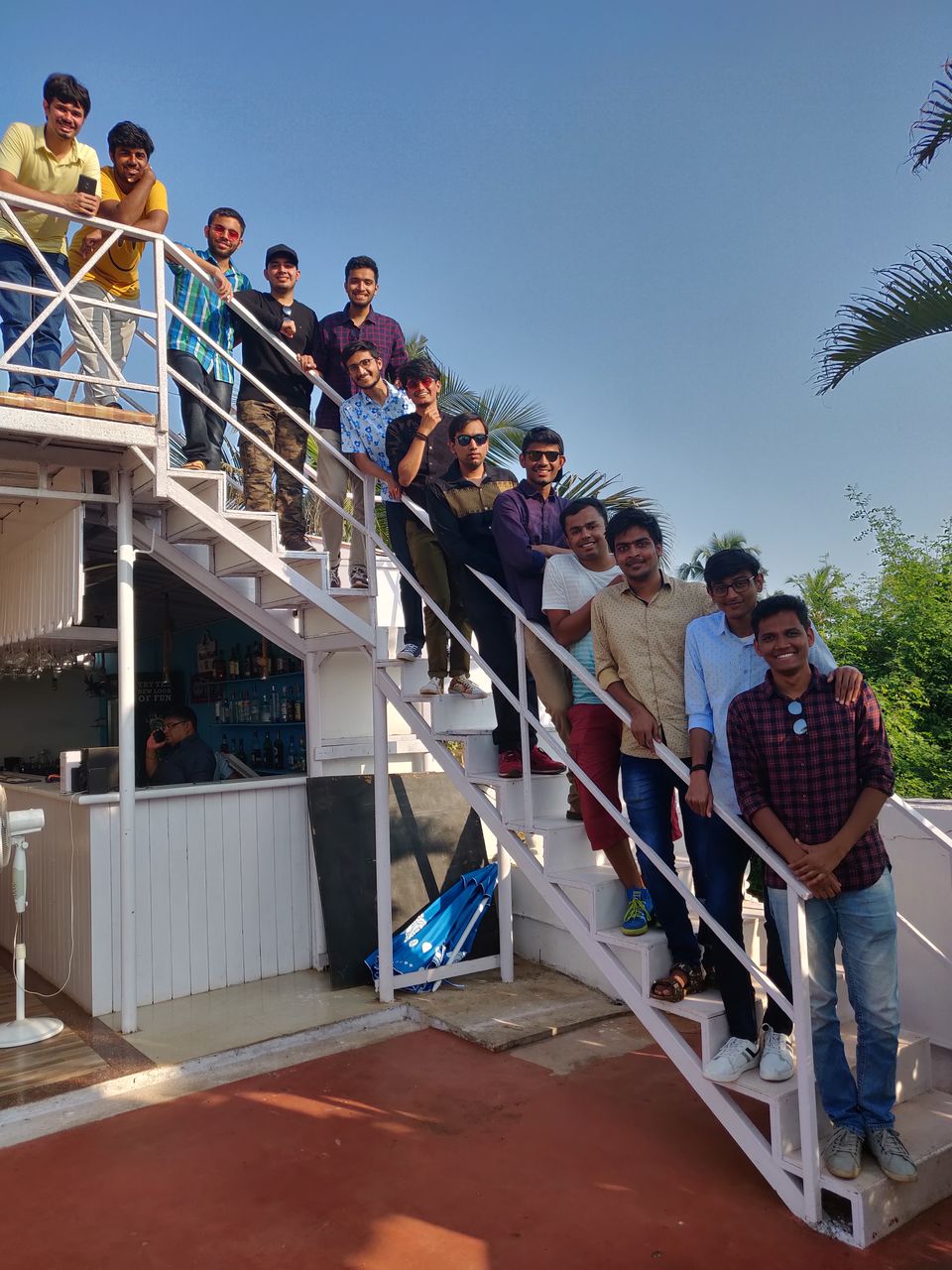 Eleven of us were supposed to catch the train from Ahmedabad which will drop us directly at goa. So we started our journey on 16th December around 1 pm. Due to some problems we were not able to get dominos on the train so we somehow managed to pass the whole day with the food we brought from home. We were supposed to reach panvel, mumbai by 11 pm where on of our friend was going to join us. So we told him to bring some vadapavs from mumbai, well he didn't bring the vadapavs but the sandwiches he brought were worth waiting for. We were supposed to reach Madgaon station at 7 am. So we slept tight.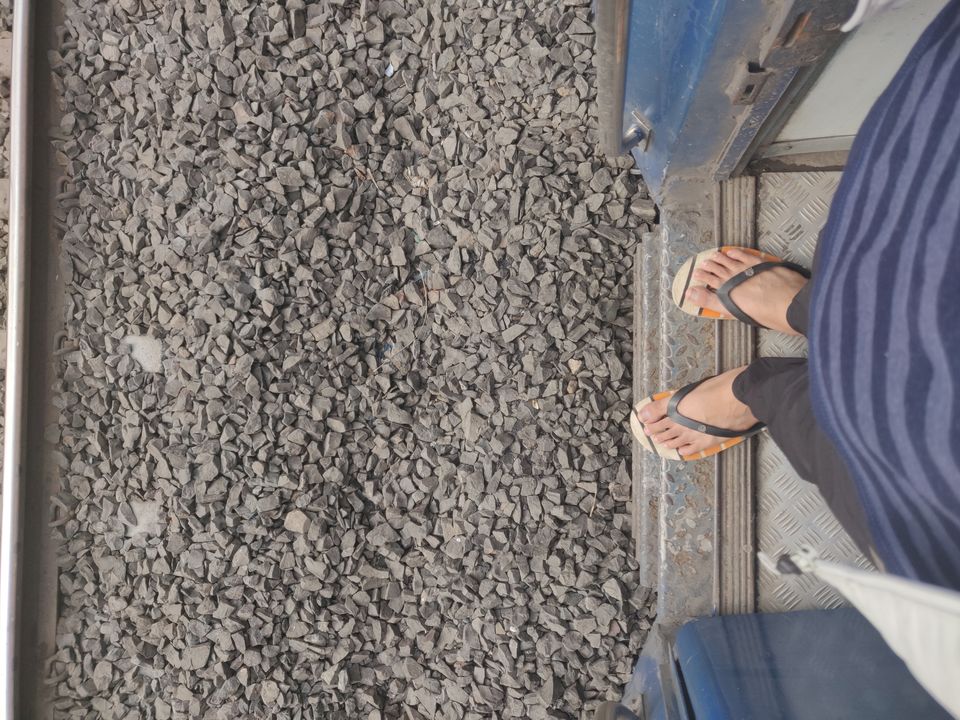 DAY 1
It was 8 am and we had missed the Thivim station which was nearer to our stay than Madgaon station. We reached Madgaon and searched for a cheaper taxi. As we were a group of 13 we needed two taxis and that would cost us 4000 rupees. But some good guy had a winger which was 14 seater ,he dropped us at the hotel for 2900 after some negotiation. It took almost one and half hour to reach, but some Bollywood item numbers during the journey made the journey more fun than tiring. We reached the hotel and it was beautiful, but it was 10 am and still we had 3 hours for check-in. So we put all the luggage in the cloak room and went to rent some two wheelers. We took 4 activas and 2 bikes for 12 guys ( one of our friend was yet to reach). We fill the petrol tank and went to calangute beach, where we took hats due to scorching sun. We spent almost half an hour at the beach and then left for the hotel. We got our rooms ,it was 3 rooms divided in 12 people so 4 guys in each room. After freshning up we jumped into swimming pool and spent there hours doing nothing. Some of us didn't bring the swimming costumes so we went to the market near the calangute beach for some shopping, we brought some floral shorts, sunglasses and bracelets. We clicked some good pictures at the beach and the went to the hotel taking some alcohol for the night from a wholesale shop. Now when we were looking for someone who can take us to the island ride plus snorkeling, some guy randomly came and asked us if we were there for a vacation, he handed over the brochure of the island trip. It was 1000 per person and it included the boat ride, snorkeling, free beer and whiskey, veg and non-veg buffet and dolphin sight seeing and also pick up and drop at hotel. So we confirmed that we would go for an island trip tomorrow. We reached the hotel ,ate dinner and partied till 3 in the morning.
Day 2 ( Grand island tour and Cruise)
With a bit of hangover we somehow managed to wake up at 9 and get ready by 9:30 in the morning, we took all the extra clothes and whatever else was needed, the bus was waiting for us
at the main road. The bus took us from some small roads to a
place where we needed to catch the ferry. So the boat ride started and it was beautiful, seagulls all over the boat, and the boat is in the middle of the sea and some dolphins swimming at a distance. We reached the grand island with our life jackets on, the trainer told us to jump from the boat in the deep water, and it was no island it was just a mountain. Some of us were frightened by water so they hesitated at first but then due to the life jacket they felt relaxed, so now we are in the middle of sea, water is all salty and our legs obviously can't touch the ground cause it was very deep, we were gliding and swimming in the sea. The sun was shining bright and the water was cold as ice, the amalgamation of both was nothing but peace, facing the sun with closed eyes on the water is an amazing experience. We spent almost one and half hour in the water and then went back to boat. They served us chill beers and then we went to the monkey island for lunch. It was a very small island but the atmosphere there was amazing, everyone sitting on the beach and eating , there's songs playing on speakers. They served us veg and non-veg buffet which was quite nice. After clicking some pics and chilling there for more than an hour, we started the return journey. We reached our hotel at 6 PM and we all were very tired, but according to our plan we had to visit the Deltin cruise. So after resting for an hour we booked a taxi as it was far from our hotel, to reach the Deltin jaqk. I was under 21 so I was not allowed to enter the casino. I only went there for unlimited drinks and food. ( The age limit for drinking in goa is 18). The bar at the top of the cruise was amazing plus the food and some dance performances. The experience was amazing. We reached our hotel by 3 AM and slept like a baby.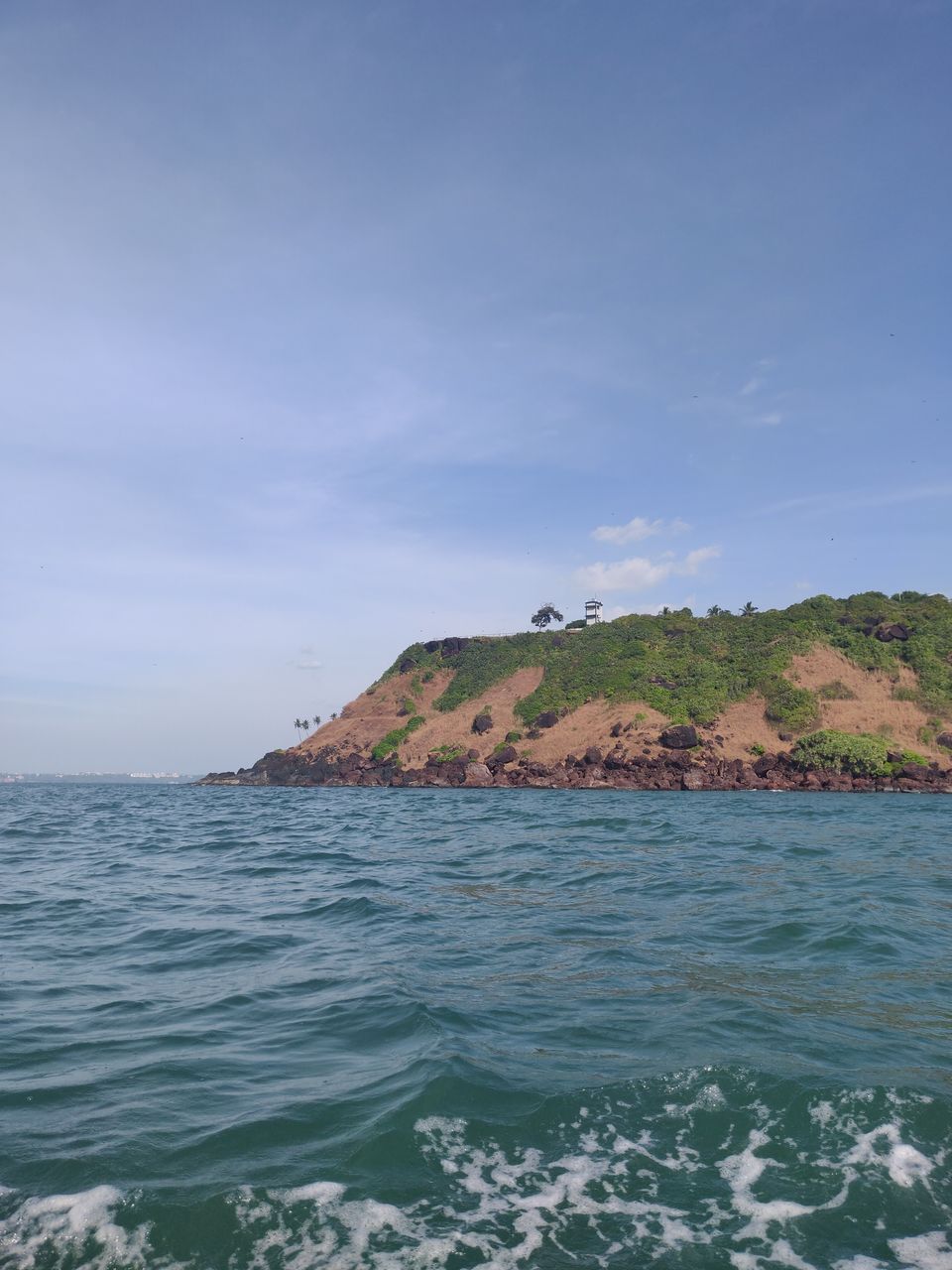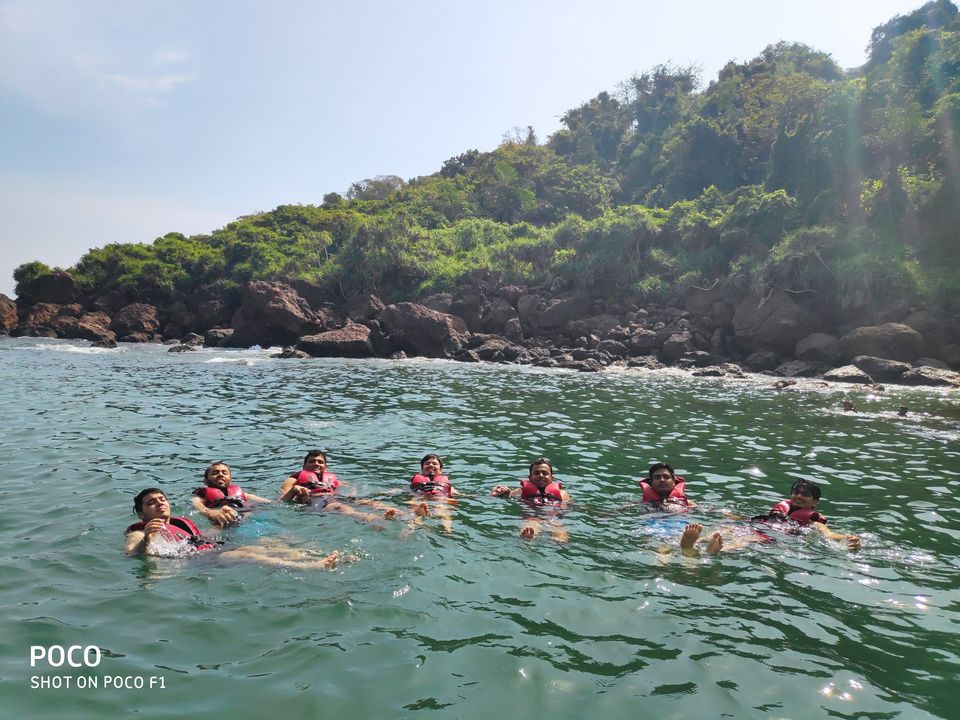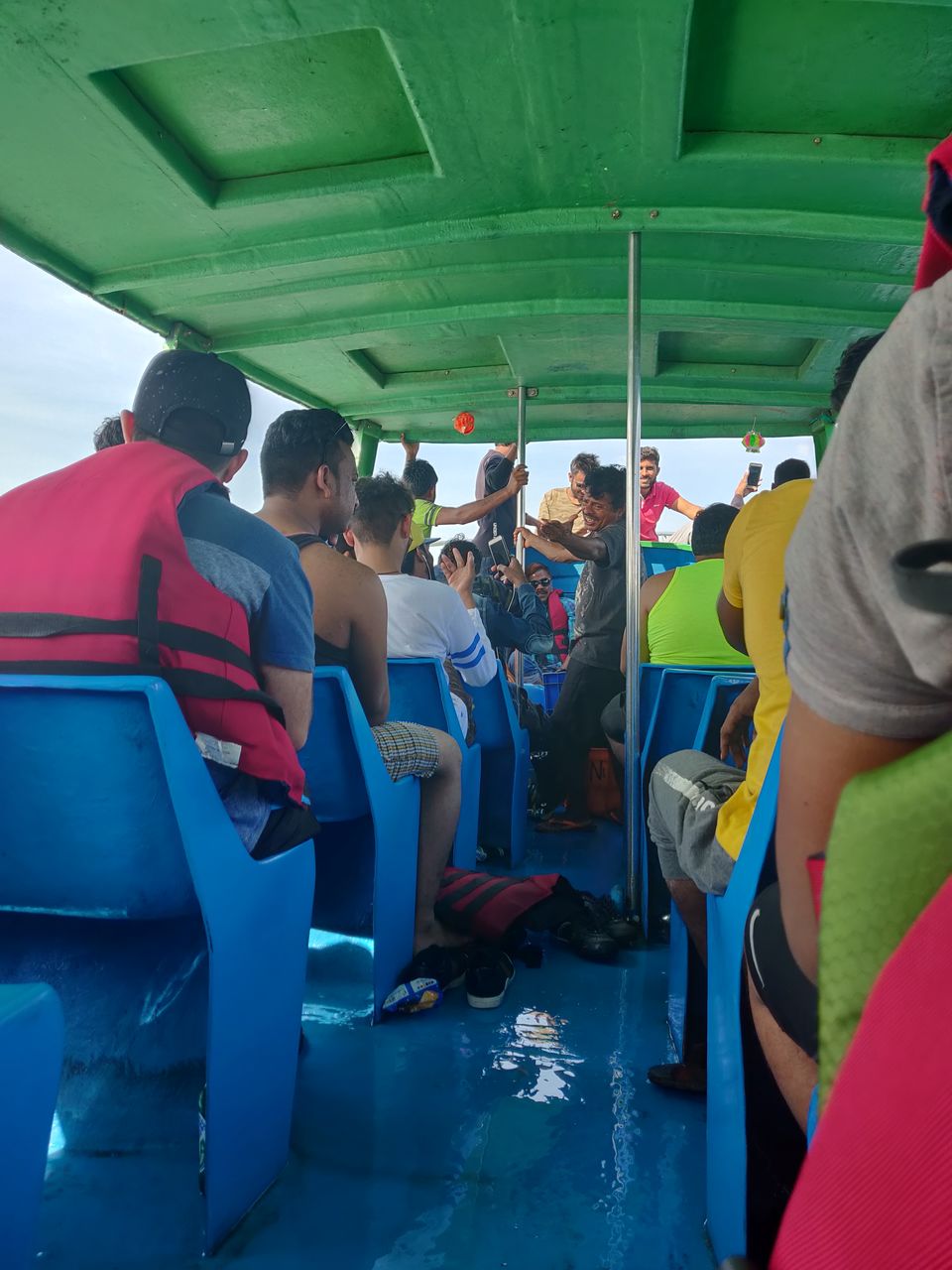 Day 3 (South goa)
According to the plan we were supposed to explore south goa, but the problem was driving the two wheeler till south goa which was around 50kms far. But then after a lot of discussion we decided to go on our two-wheelers and ohh boy it was hell of a roadtrip. The temperature was perfect the roads were beautiful and it became more and more beautiful as we entered the south goa, the roads were small, covered by the trees so that hardly any sunlight passes, surrounded by big , beautiful and old houses. The road trip was one of the best thing we did in goa. So our next destination was Cavelossim beach, popularly known as white sand beach. The view from the beach was serene, the beach was quite, clean and less crowded. The only people we saw were foreigners, we didn't think that we would find a such a beautiful beach in the peak season with this number of people. We were all prepared to go directly in the beach. We spent almost an hour and half in the beach enjoying waves and the cold water. Then it was the lunch time and we found a very good restaurant near the beach. (Forgot the name but it was opposite to the mike's place)
We tried beef there and it wasn't that good but the other things we ordered were pretty amazing. After the heavy lunch we decided to visit the majorda beach for sunset. We reached there just 15-20 mins before the sunset and it was the most beautiful sunset I had ever saw, the sky went all red and it was surreal. We spent a good amount of time there, it went dark and we were ready to our next destination which was haunted. Google maps was not able to show us the correct address, it was greatly building up, there were very less light and dogs were barking continuously. Then we finally found the way to the THE THREE KINGS CHURCH it was just 500mts away , but the road ahead was inclined and literally no lights except the moon light we reached to the top and it was to see the barrier so that no one goes inside after 7pm. We stayed there for 10 minutes and then finally decided not to go as there were no lights and there were animals spotted at night according to some locals. It was very different experience. We finally reached our hotel at 9 PM.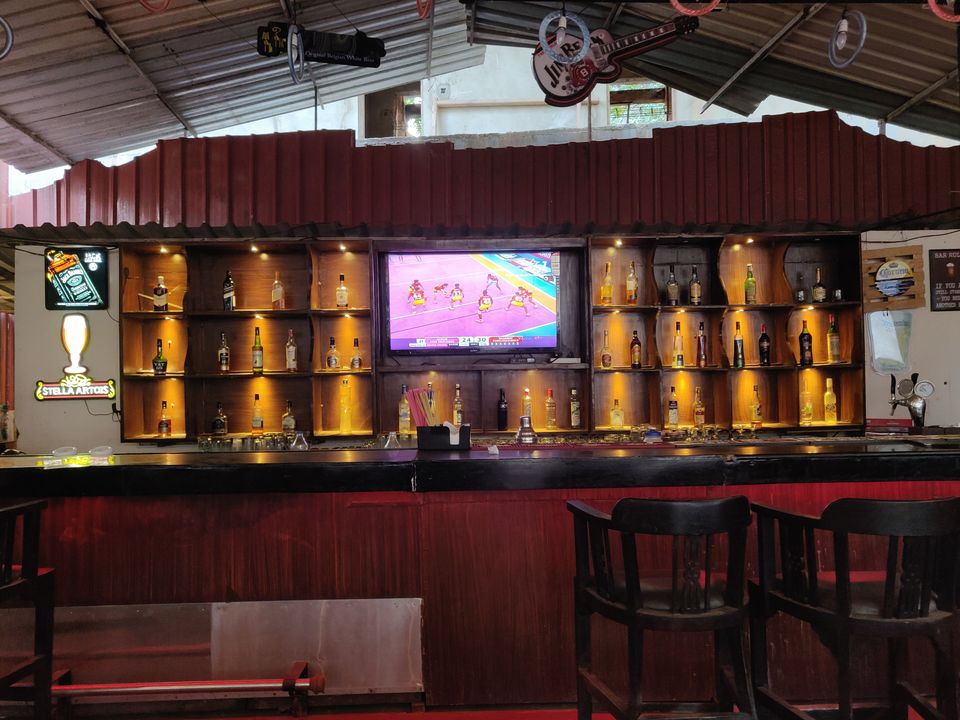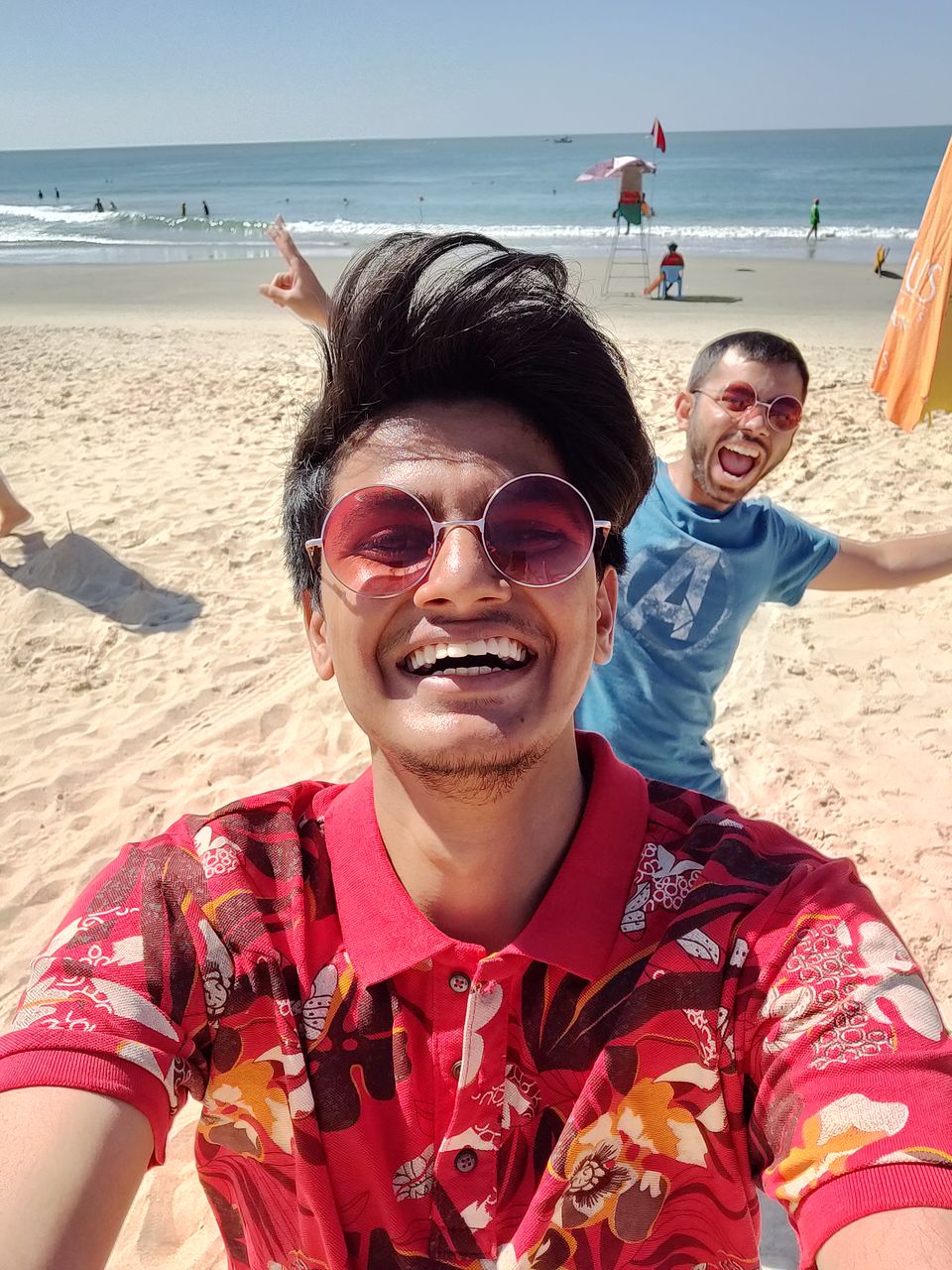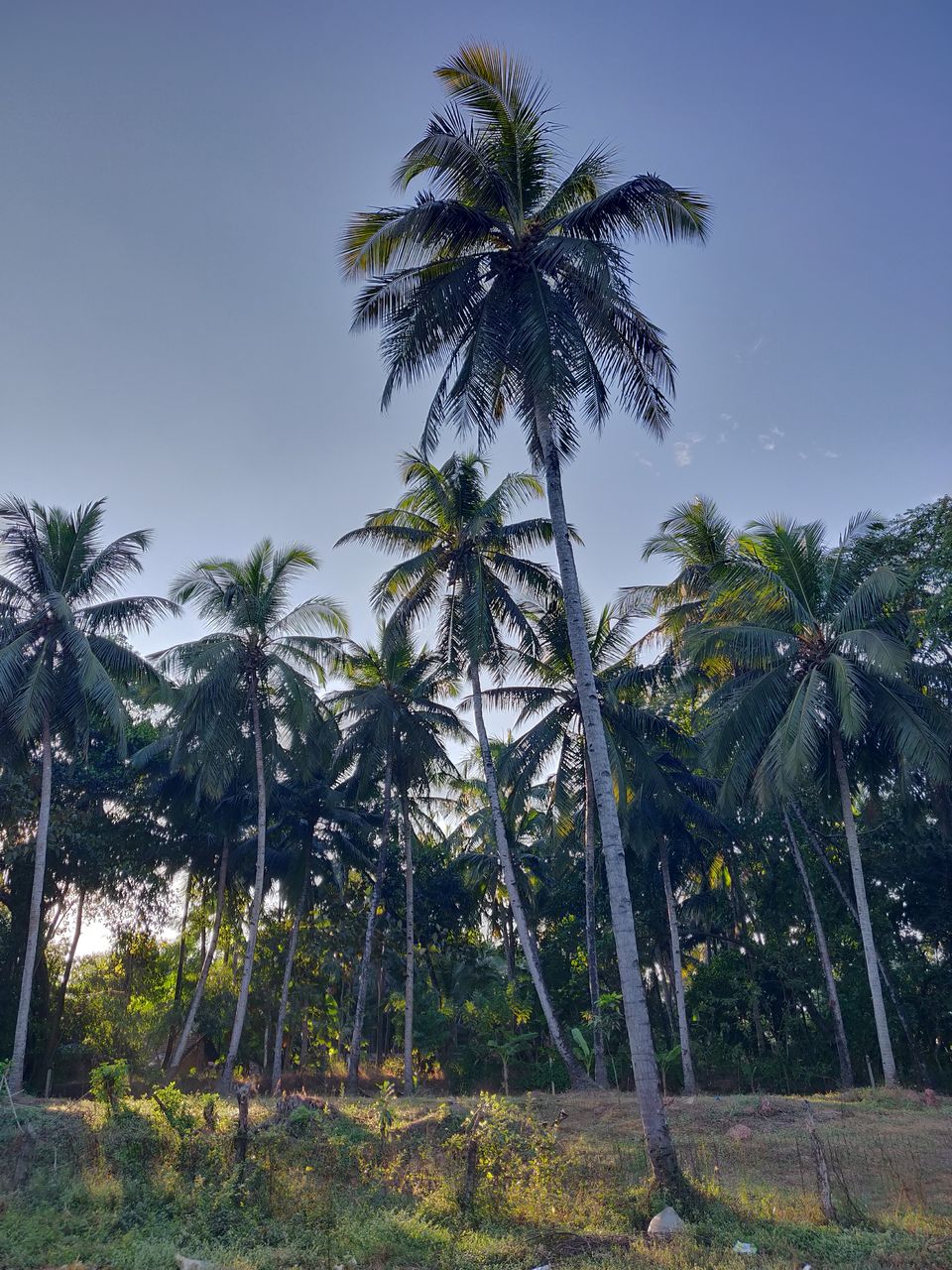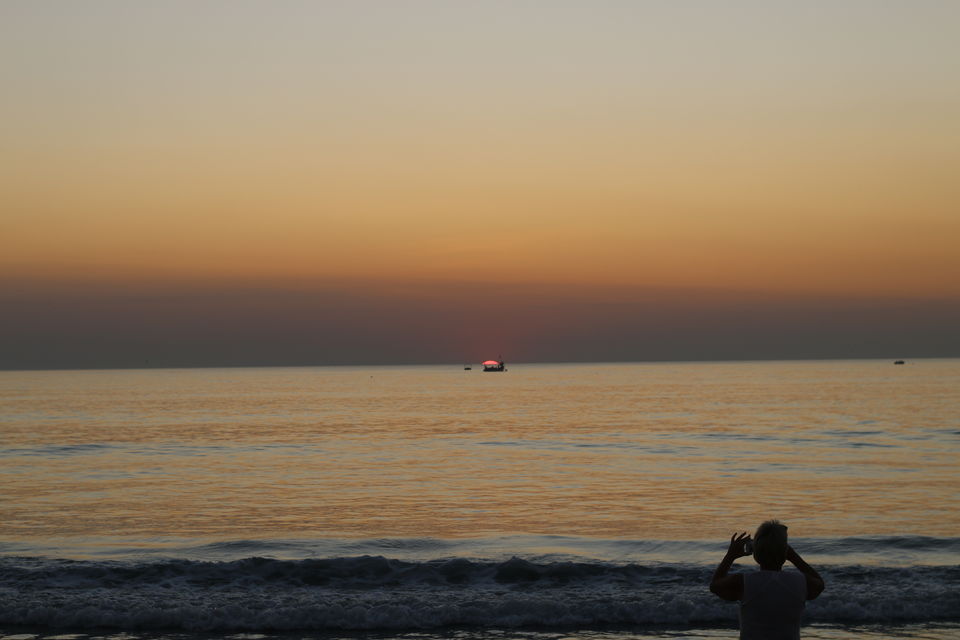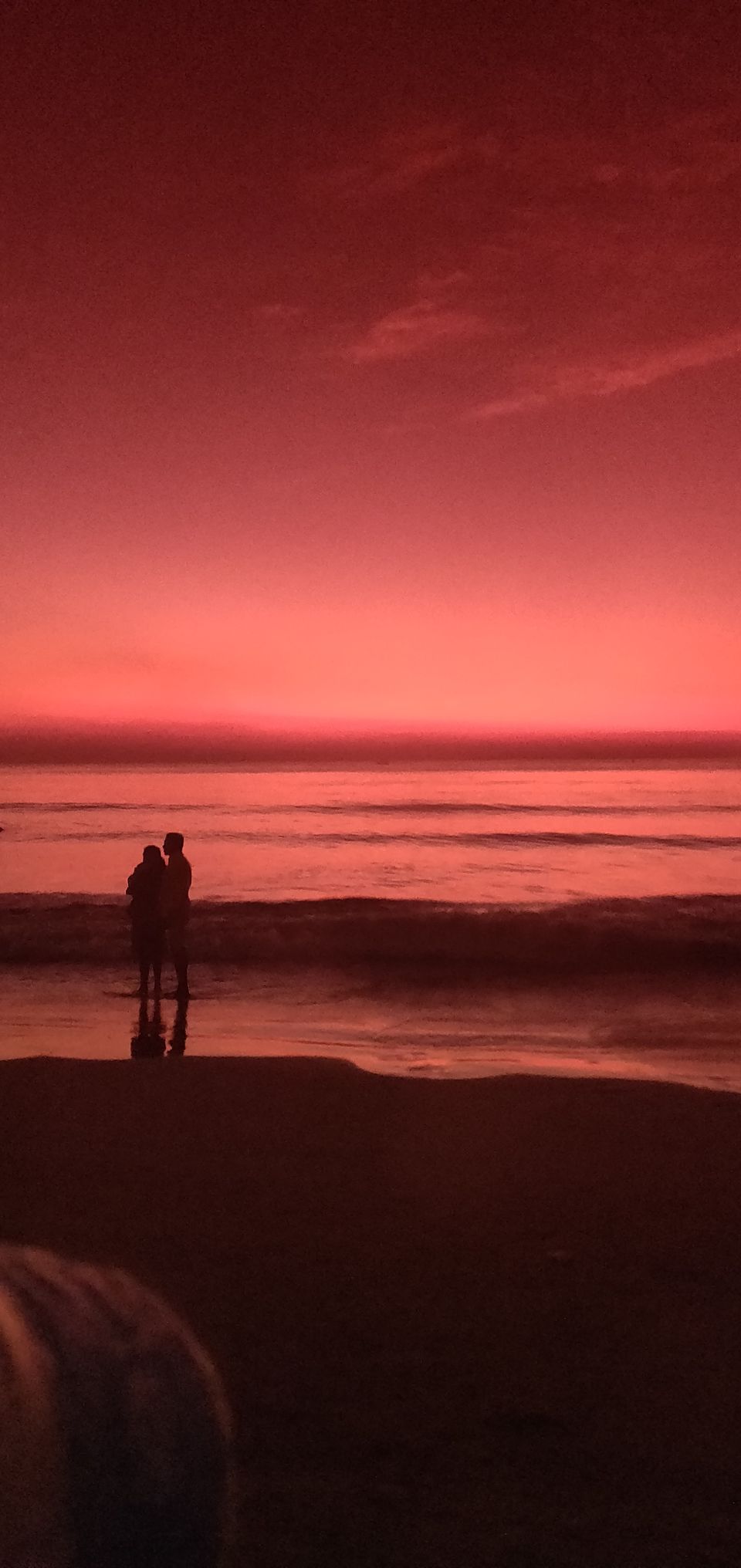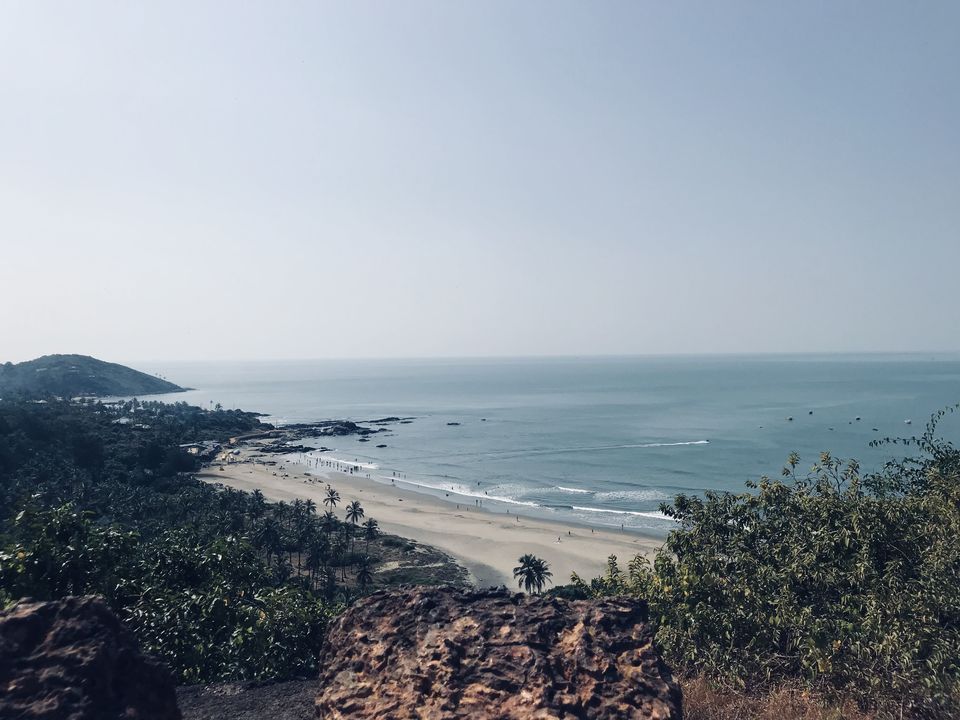 Day 5 The plan was to explore panjim , but it was 25-30 kms far so we cancelled it and decided to keep the day light and chill as it was our last day. We woke up late and then went directly for lunch to the most beautiful cafe "co co mo" in candolim. The food was amazing, we tried many different sea food items there which were utterly delicious. After a good photo session we went to agauda fort which was like 2kms away from cocomo. Agauda fort didn't disappoint us it was well kept and maintained, the view was amazing from the fort. We reached our hotel 6 pm and we were ready to explore the night life of goa. We went to tito's lane ate in Tito's restaurant, then went to baga beach and ate a little at the shacks. After eating we walked on the beach bare foot, as it was the full moon the tides were high which made the evening more beautiful. As it was last night, we took some alcohol to the room and partied till three in the morning and gave it a perfect end to the goa trip.
Day 4 ( Chapora Fort and Sport activities)
We as the hostelites don't believe in waking up early in the morning, but since two to three days we have been waking up at 8 or 9 in the morning so we decided to sleep more this morning. We slept till 11 and then after breakfast we went to the chapora fort( Dil chahta hai fort), I was completely disappointed with it, it was ruins nothing much of a fort, the view was good though. Checking off this from the list we went to anjuna beach which is almost a mile away from the fort. We were searching for a better deal for water sports but the price was same at all the beaches, it was 1100 for motor boating, banana ride, bumper ride, and parasailing. ( There's a whole other blog on water sports, check out my profile for that). The best out of all was parasailing, when the parachutes is up in the air, you can watch the beach and people on one side and the beautiful sea with no boundaries on the other side, the air up was so pure and fresh, you would never want to come back. After doing water sports we went for lunch at the amazing place called "Angry sardar". We went to the hotel room and spend the time till night there together.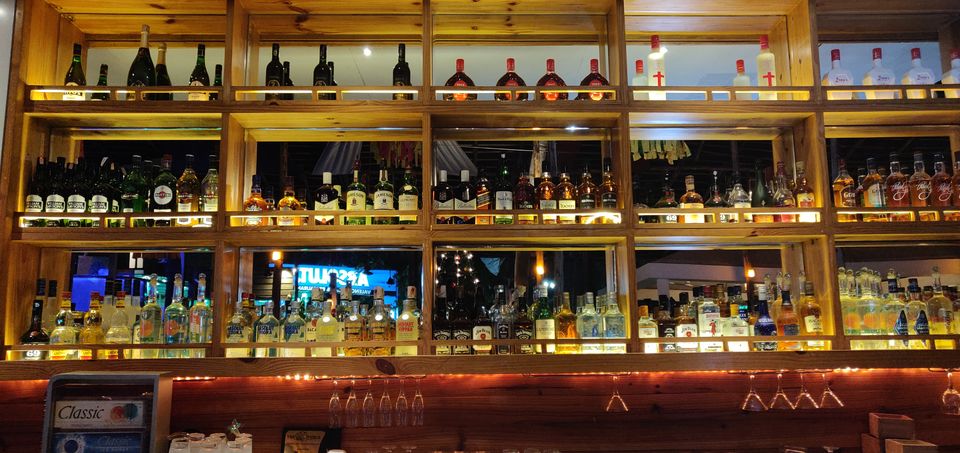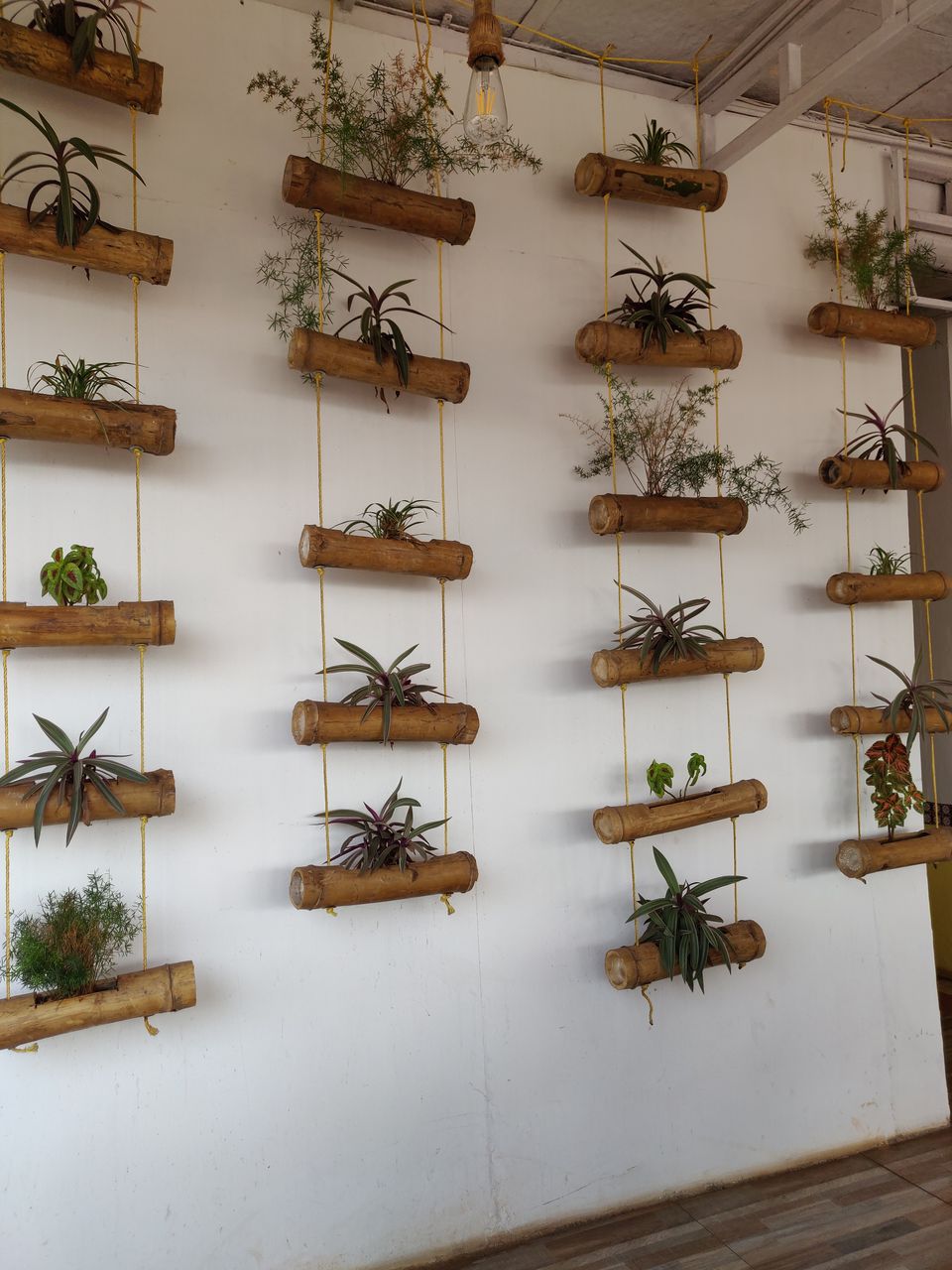 Some of the tips.
1) Don't visit anjuna beach, I don't know why its so famous.
2) If you are a girl, you can visit tito's club for free and also all the drinks on them, but if you are a boy it would cost you 2,400 rupees only for the entry.
3) Don't fall in trap for cheap watersports.
4) Try to visit the casinos on tuesdays, they have offers.
Lets talk about something we hate to talk about but we need to, MONEY
2-wheeler- 300 per day (exclusive of petrol ofcourse)
Grand Island Tour- 1000 per person ( unlimited beer, lunch and breakfast, pick and drop at hotel)
Amore waves resort- 6700 per person for 5 days.
Watersports- 1100 ( Parasailing, bumper ride, banana ride, motor boat)
Taxi - 2800 ( Madgaon to calangute for 12 person)
Ahmedabad to Goa- 400 (train)
Goa to mumbai - 300 (train)
Mumbai to Ahmedabad- 700 ( sleeper AC train)
Overall trip- 20k per person.