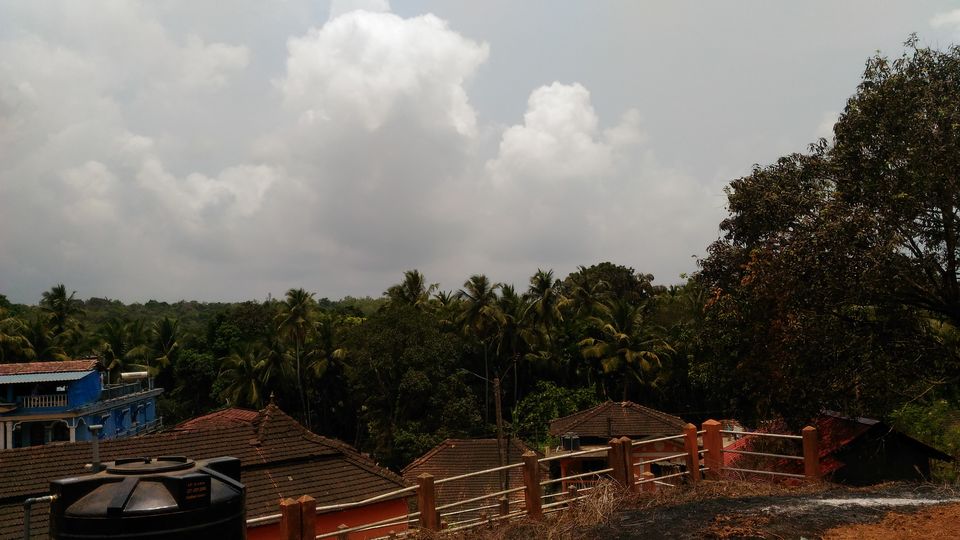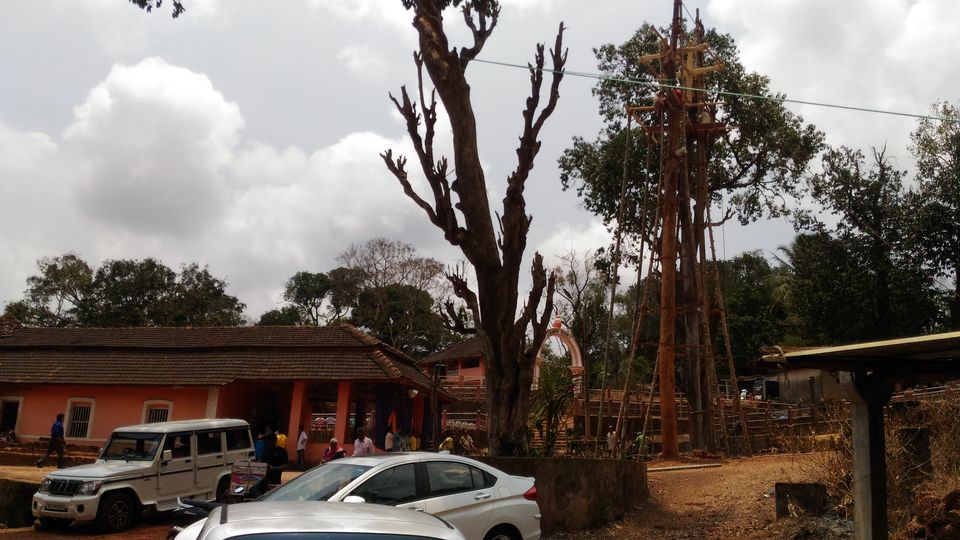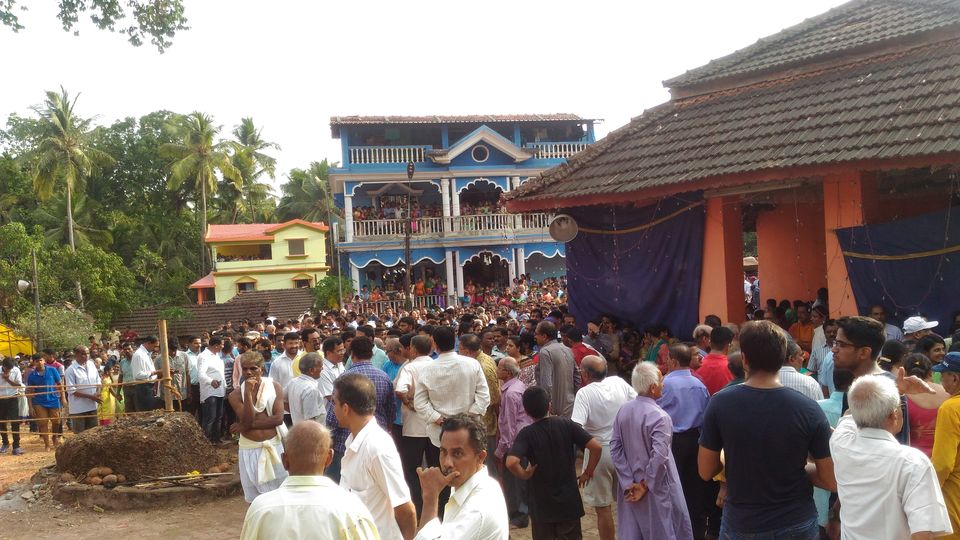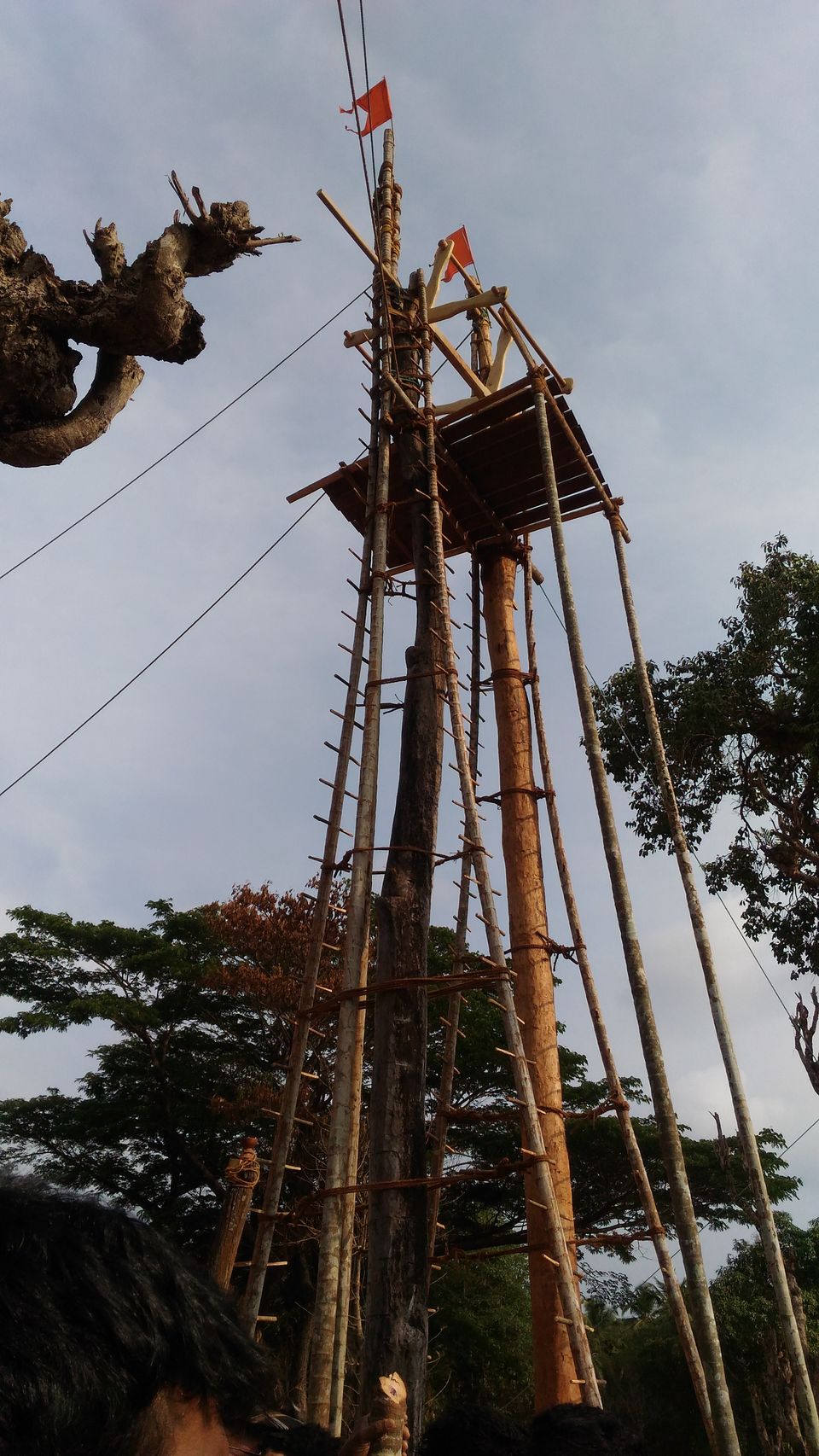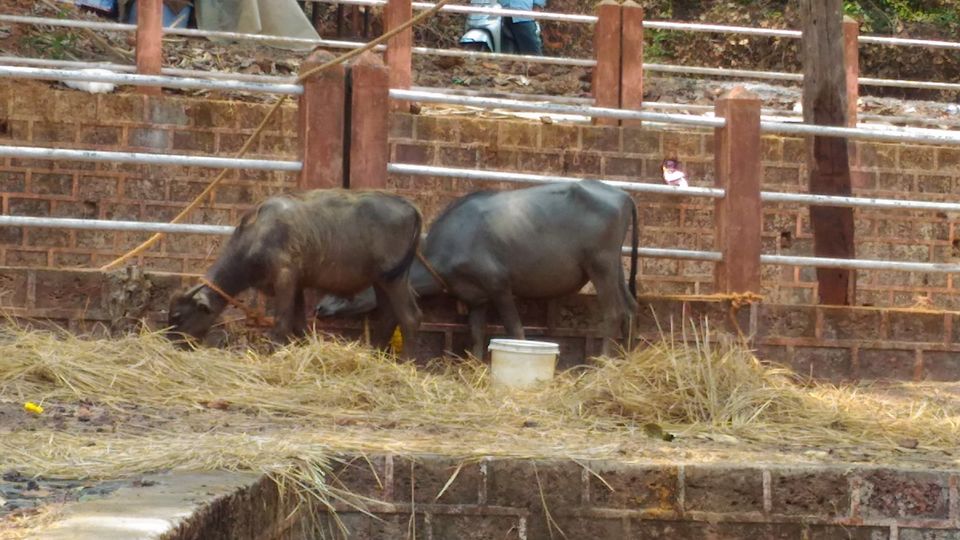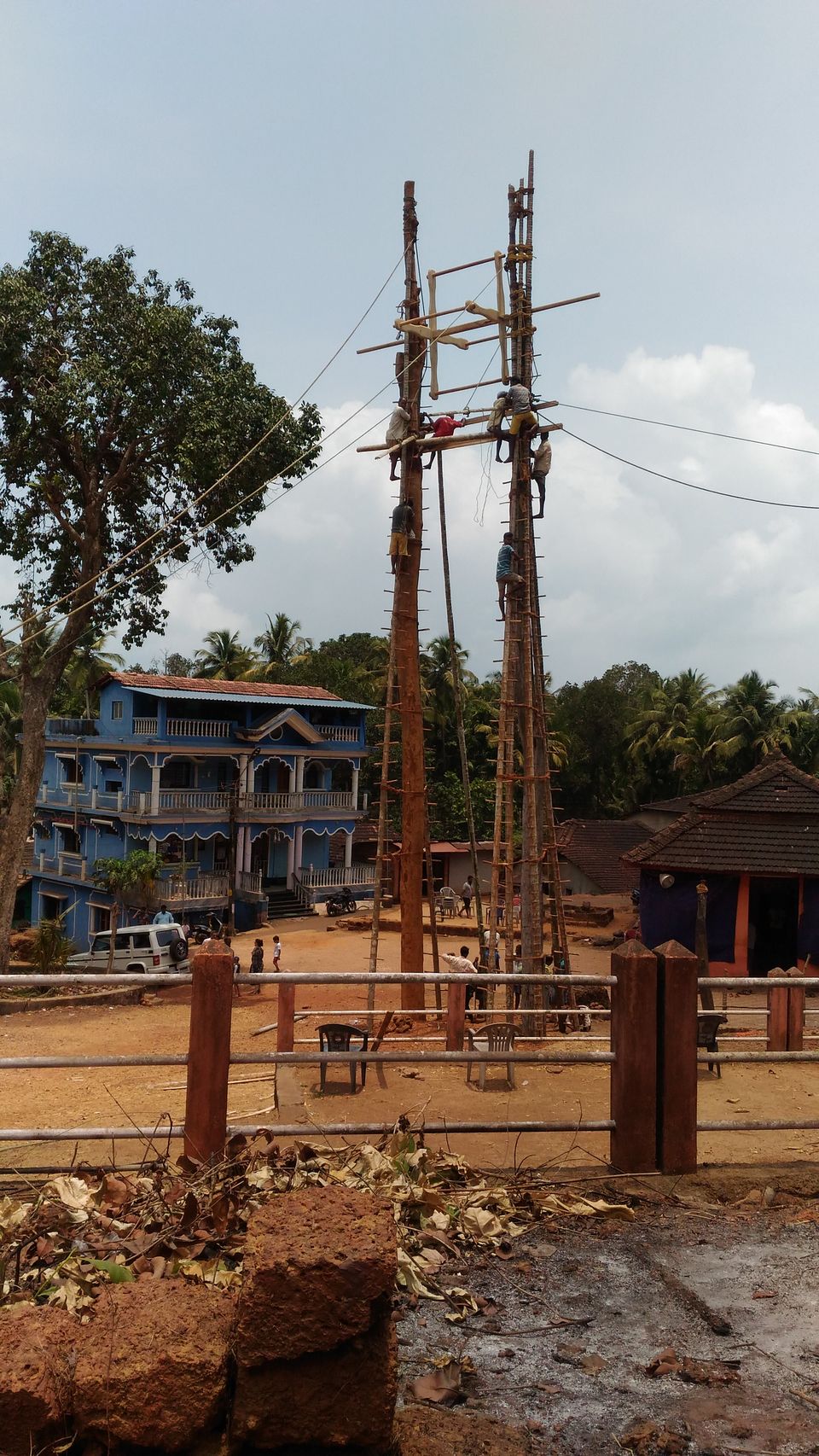 A festival called 'Gadyaanchi Jatra' is celebrated once in every 3 years in May in a small village called Poinguinim located in Canacona. It is celebrated in the name of Betal who is highly respected deity of Poinguinim and its neighbour villages.
The first year of the three years a ritual called 'Jevni' is performed. The second year procession called 'Ttakaa' is done and the third year the 'Gadyaanchi Jatra' is celebrated.

It is believed that Betal to have conquered 12 kingdoms in Goa alongwith Poinguinim in 13th century. The villagers requested him to reside in Poinguinim in return for which he was promised a Jatra after every three years. Since then the famous 'Gadyanchi Jatra' is being celebrated.
The two 'Taranga' , the 'Satri' and the 'Pillkucho' (peacock feathers) are brought to the place prior to the Jatra. Two exceptionally large tree trunks called as 'Khaamb' around 40-45 feet tall are establised in front of Betal temple. A huge wooden spindle called 'Raat' with four arms is fixed on these 'Khaamb'.

On the day the image of Betal in the Temple is decorated in a traditional way. The decoration of the Temple has remain unchanged from years.
Four males dressed in white dhoti and turban sword in right hand and a piece of cloth in other, known as 'Gade' take part in the ceremony. They are brought to the temple dancing on the beats of ancient song with dhol and taso (musical instrument) alongwith other devotees of their community. The 'Gade' with their community sing and dance with their swords in front of the temple. The four 'Gade' are pierced with a metal hook into their back muscles and other devotees from their community are pierced with a needle on their stomach.

The 'Gade' climb the 'Khaamb' holding their sword and a piece of cloth. The 'Gade' is then tied to the arms of the 'Raat'. The 'Raat' is then rotated for sometime. The 'Gade' are then brought down and taken to the temple. And the Jatra ends here.

They are kept in the temple till their wounds get healed. The next day of the Jatra at midnight two Reda (Cape buffuloes) are bought to the temple. One Reda enters the temple and other goes away. The Reda is then sacrificed to Betal. The temple is then closed for a week and only their chief is allowed to enter.

( From the stories heard from the villagers and community that in early centuries one of the 'Gade' would fall off from the 'Raat' while rotation. His Bali (sacrifice) was given to Betal. But this ritual was then banned.)
Tips- It was celebrated in May 2017, it will be celebrated after three years. The festival starts in evening around 5pm but the place is too crowded and the vehicles are stopped at Poinguinim main road. It takes about 20-25 min walking from the main road.Proper parking places are arranged for people coming with their personal vehicles.
Happy Journey !!