"Having become Time itself, I destroy the world here, O Goddess!" ~ Shiva, Padma Purana.
I've come across tourism of all kinds - adventure, eco-friendly, cultural and even virtual. But nothing as unusual and macabre as death tourism! The unearthly Manikarnika Ghat in Varanasi thrives solely on that. Not a single day passes when dead bodies are not cremated here with the number going up to two to three hundred every day.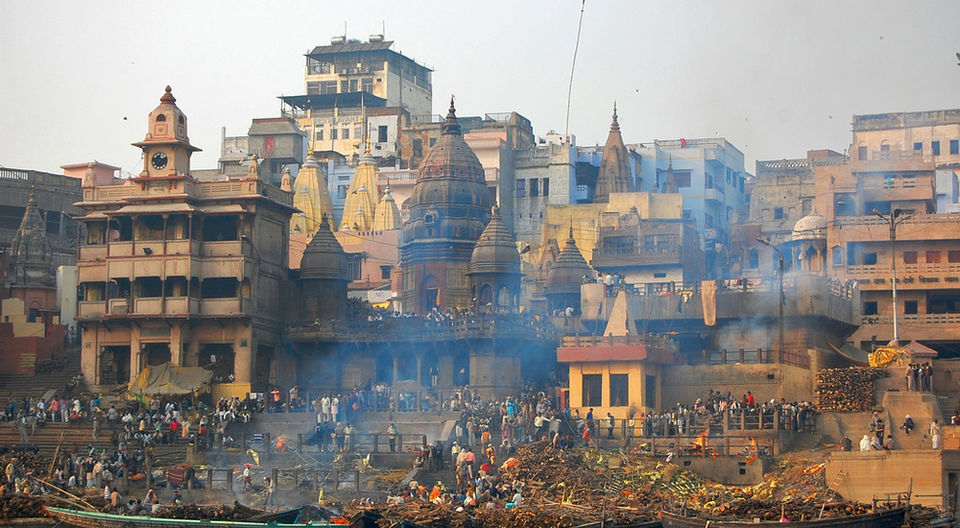 Manikarnika Ghat is a place you must visit, but it is not for the faint-hearted. It is probably the most ancient 'chitta' – fire to burn dead bodies and it has been going on non-stop at this Ghat for years & year to comes...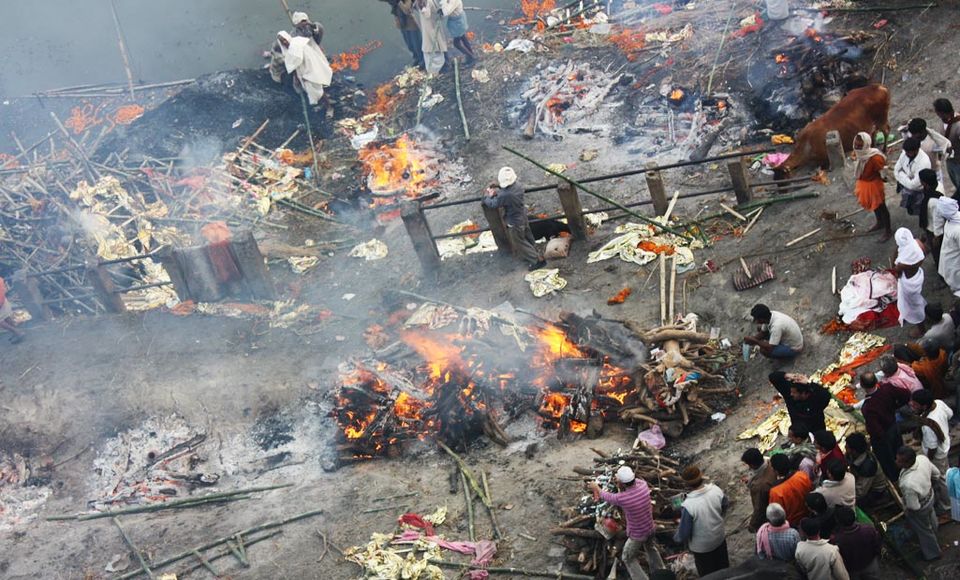 Varanasi is a sacred and holy place to cremate your dead. Hindus from all over the country and maybe even from the world are bringing their dead near and dear ones to Kashi, Manikarnika Ghat, to burn them here. Thousands of bodies are cremated on the banks of the river Ganaga every year, many being released into the river with hopes that their souls may have a direct path to heaven.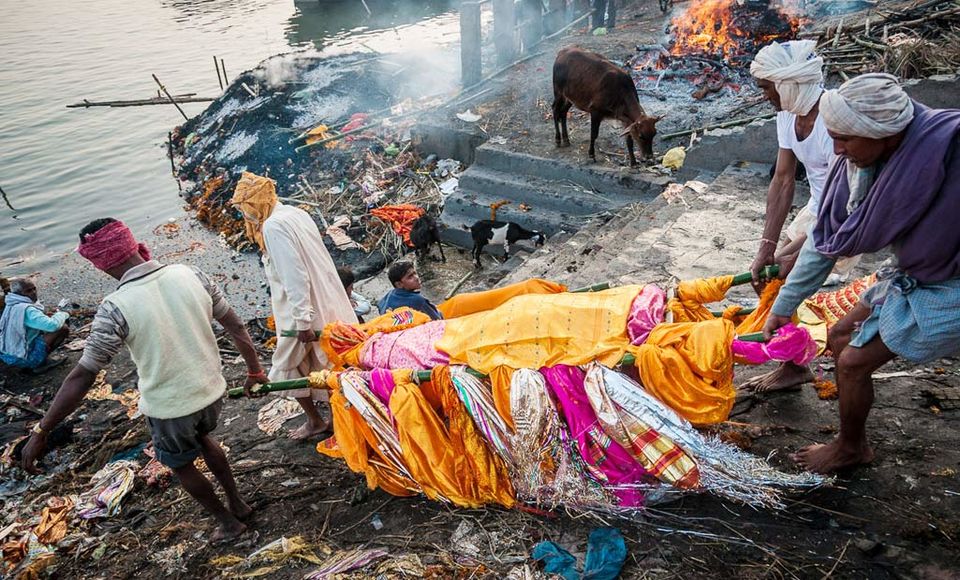 Piles of wood greet you at this ghat. The traditional Hindu burning methods here is to make a squarish pile of wood, logs stacked in a Jenga pattern. The routine ceremony starts when the dead body (wrapped in cloth) arrives and is carried on a bamboo stretcher with the chant 'Ram naam satya hai'(The name of Rama is the truth) echoing through the air. The dead body which is brought in by families and dears ones is first dipped into the Ganga then put onto the fire for burning it to dust & ashes.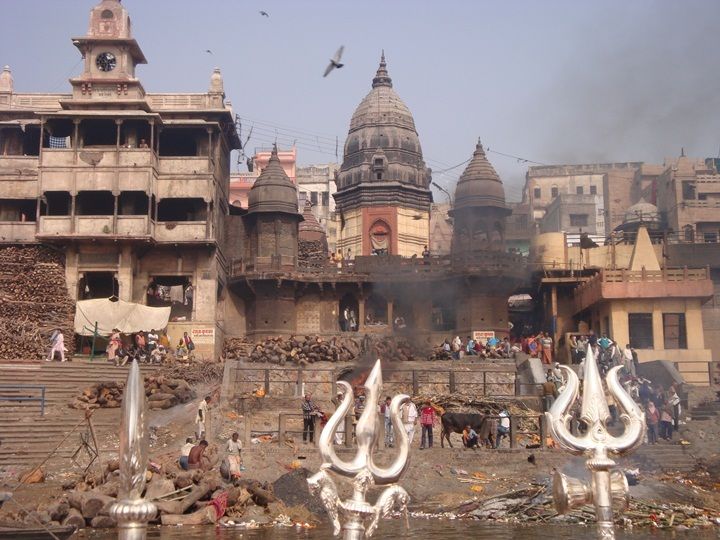 There are certain sect of people who tend to perform these chittas and rituals at this ghat. From what I have read, the care-taking is passed on from generation to generation. Also these sects are considered to be lowly untouchables. I find it surprising though because after all this place is considered as epitome of spiritual energy - This never ending chitta (fire).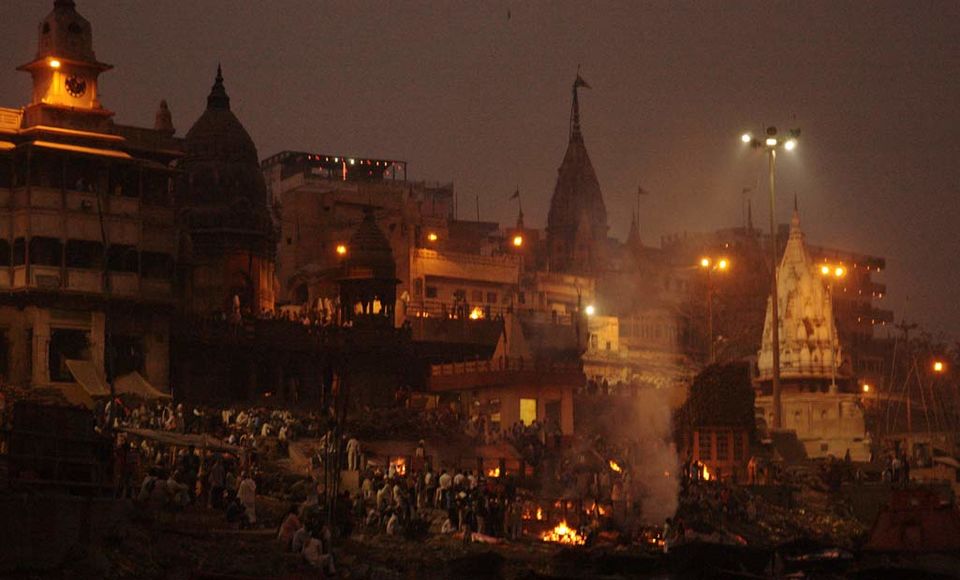 At a time there could be anywhere from 4 to 40 dead bodies being burned. Some covered partly, some fully covered and even adorned with ritualistic material.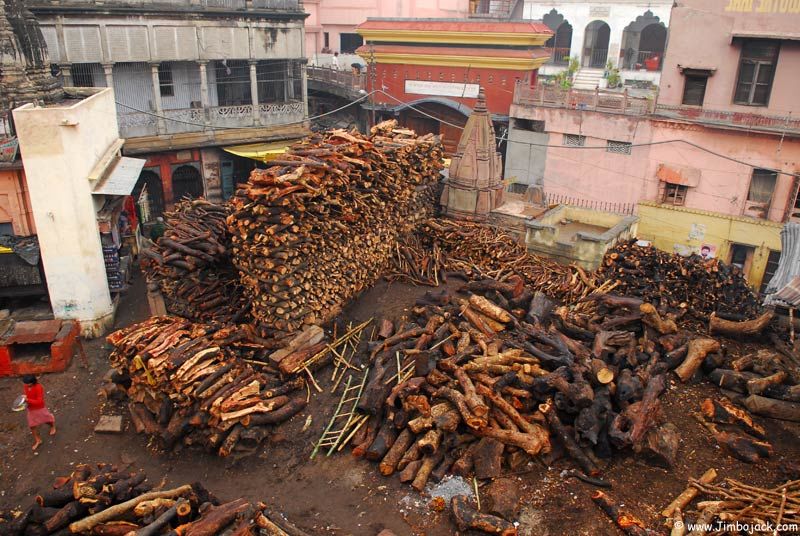 Manikarnika or The Burning Ghat is just one of the many ghats of Varanasi. It is the main ghat where bodies are burnt. If you walk a little ways beyond the burning ghat area, you will come to the submerged temple.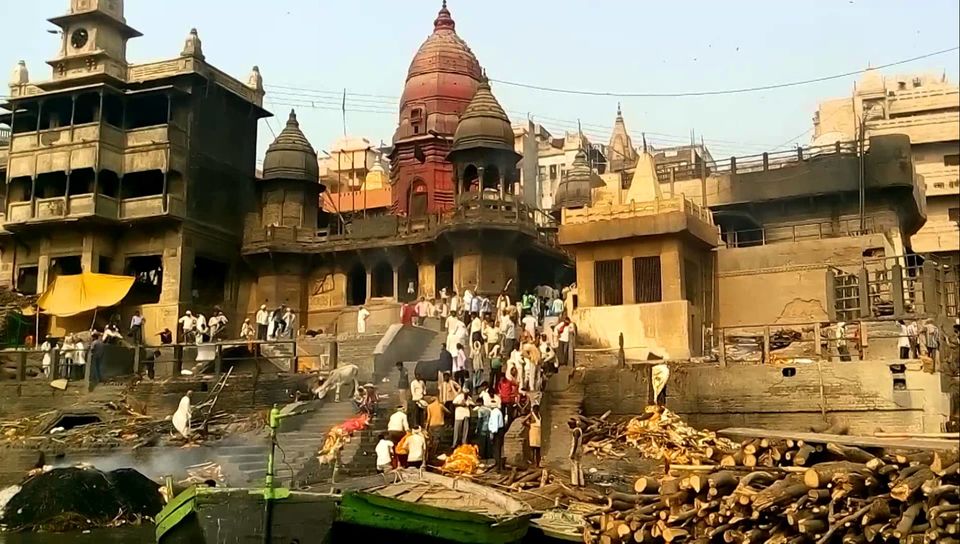 So what is Manikarnika – and why is it synonymous with these other stuff? There is a small kund just close to the submerged temple. Dirty, filthy, green with moss and filled with garbage. This kund is called Manikarnika – apparently Shiva's earrings fell into this kund when it was made. Hence it is called Mani(bead) Karni(ear)ka. The ghat is famous as Manikarnika. Since the burning grounds and submerged temples are totally adjacent to this kund, they are all referred often as Manikarnika.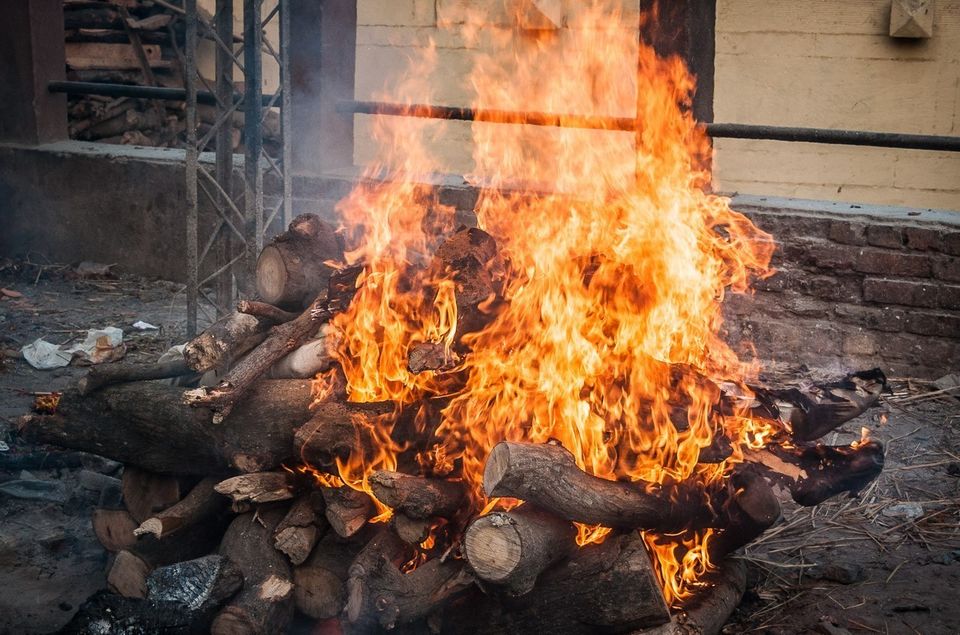 At the Manikarnika Ghat, death is celebrated. Remorseful chants are sung every hour of the day and smoke engulfs the area day and night as dead bodies are cremated for eternal peace. Welcome to the gateway to heaven, at Manikarnika Ghat.