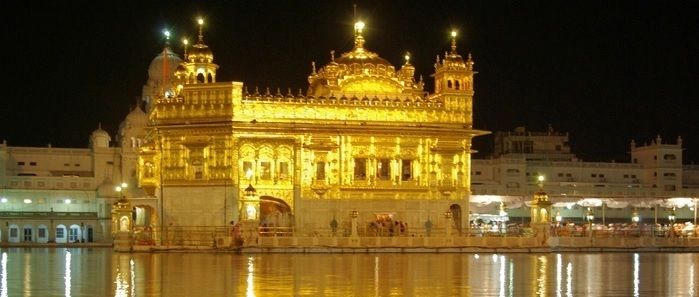 Golden Temple is truly a God's Place. Every day and night, people come and visit this holy place for worship. But, I personally like to visit the temple at night, because, the beauty of the temple is impeccable at that time. The chanting of holy words, peaceful temple, and the holy water pool (Sarovar) looked shimmered under the golden lights that encapsulates me to the other world and really gives me the peace of mind.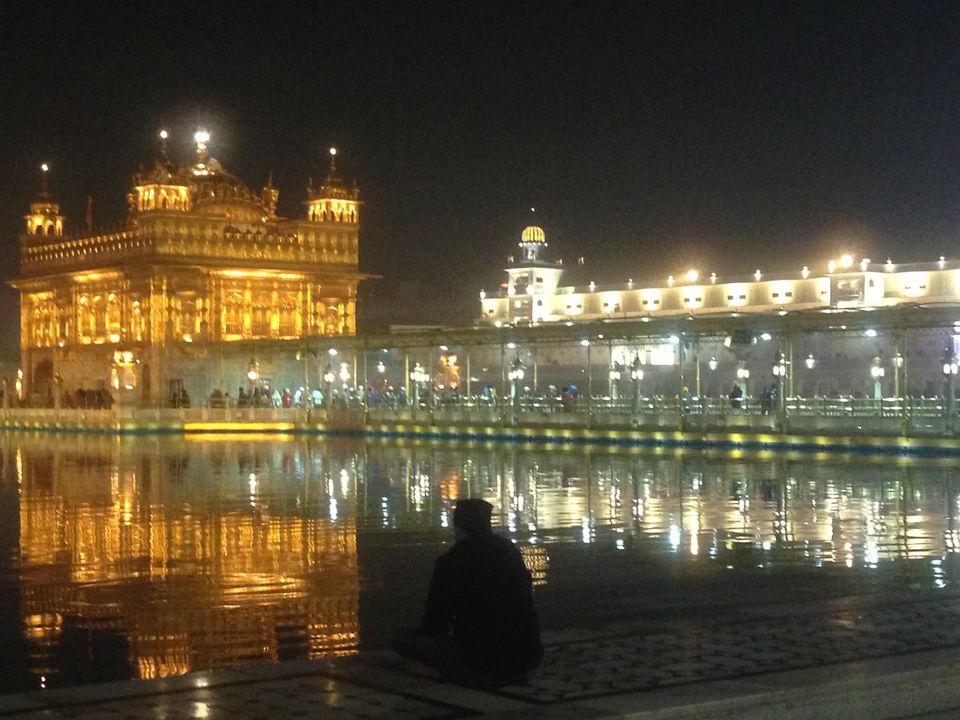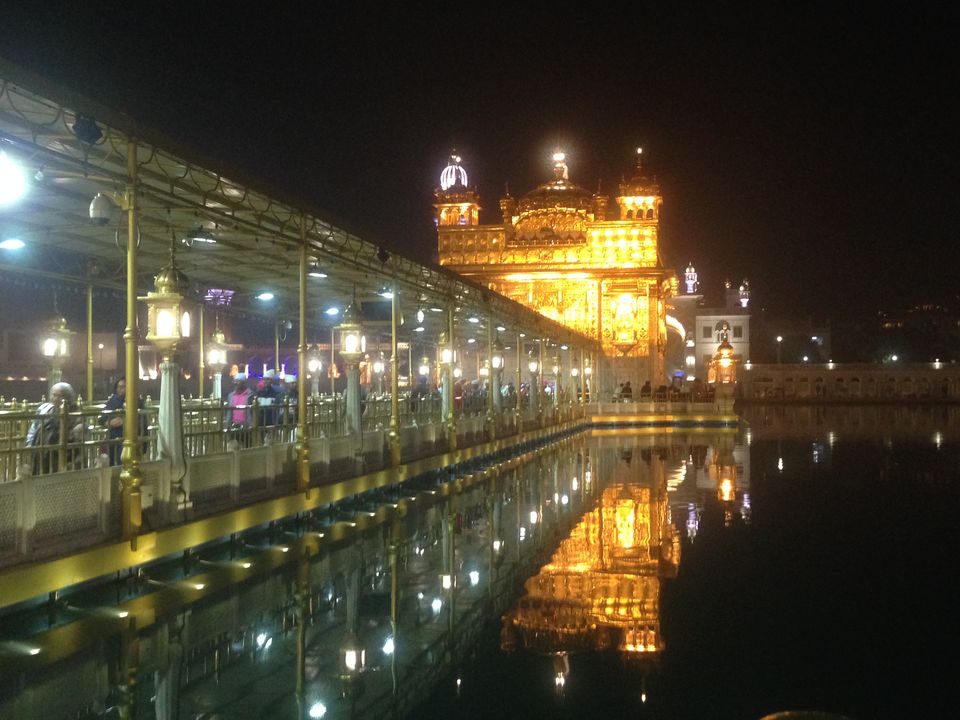 Palki Darshan
I reached the temple by 10 P.M. and walked towards the temple for praying to the almighty. At that time, the Granth Sahib is taken to the place, of its rest, by placed it into the palki, there were cushions and pillows on the palki, the fresh set of silk and brocade coverings lay down and the scented rose water delicately sprinkle all over. During the process, the head priest of the temple and all the devotees sign Gurbani in devotional tones.
Parikarma
Then I did the Parikarma around the Holy water pool (Sarovar) and wash my face with the holy water, as it is said that visiting the temple is incomplete without entering the water as it sheds all the troubles. The devotees were lying down on the marble walkway to wake up early at 5 A.M., to see the Granth Sahib, being taken back into the temple with the great honor.
Sitting near to the Pool (Sarovar), looking to the fishes that quickly comes on the surface and vanishes back in the dark, in a blink of the eye and admiring the glorious marvel in front of my eye, was really a wonderful time.
Visiting the Golden Temple at night was truly a magnetize experience. I was not only impressed by the beauty of temple which makes it marvelous but also inspired the efforts invested by the volunteers. All the volunteers were very forgiving. There is no caste and creed, which makes all these volunteers selfless and motivates them to serve the mankind.