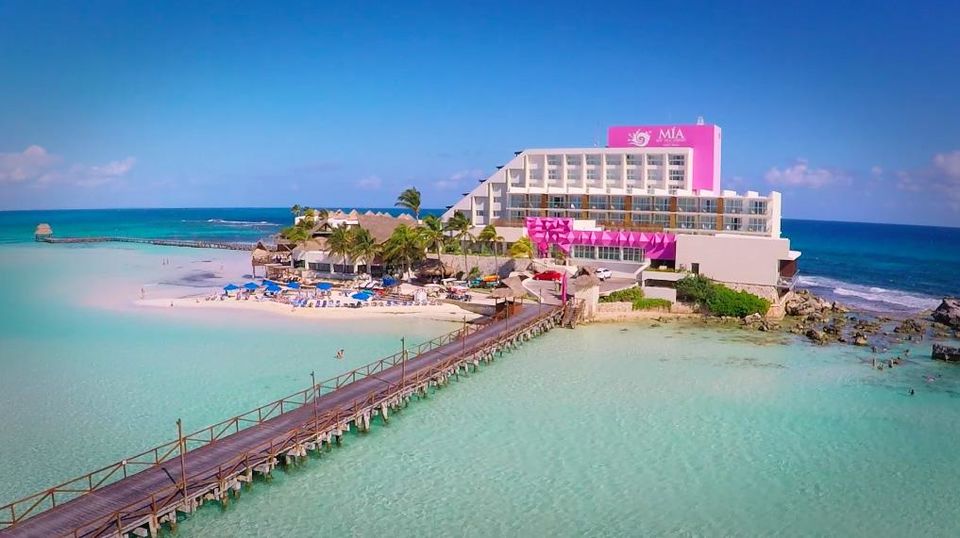 A day in Isla Mujeres
Generally, the people who live in the city of Cancun do not go to Isla Mujeres a lot, including me, their server.
However, at the invitation of one of the best hotels in Isla Mujeres (Belo Isla Mujeres) I gave myself the task of going and really that this place has changed a lot.
But that will be for another time, because today I am going to talk about how to go to Isla Mujeres with less than 1000 USD.
A day in Isla Mujeres with little money.
Point 1: Viveres.
To really spend a day in Isla Mujeres is a lot of fun and since it is a place of no more than 18 km wide, touring it in one day is perfect.
As a first point in the shops of convections such as Oxxo´s, Seven, Extras that are very common in the city of Cancun, well that you can buy groceries before crossing by ferry to the Island.
Between buying sabritas, sweets, cookies and water are generally about 200 Mexican pesos, which is equal to 10 USD
I clarify that on the island it also has the aforementioned convent centers, but it is crowded with people and it is better to buy it sooner than later.
Point 2: Ferry crossing.
While the city has several points to cross by ferry to Isla Mujeres, the best starting point is in Puerto Juarez.
The reason is that in this place the ferry leaves every 30 minutes and is also much cheaper, about 300 Mexican pesos, which are about 16 or 17 dollars.
Point 3: Once you arrive on the Island you can go walking or in a golf cart.
This is very common and there are many companies in the place that rent golf carts.
The approximate cost is between 300 to 500 Mexican pesos, which is a total of 17 to 24 dollars.
If we do not take the golf cart we have just spent at the crossroads of the Island and the groceries about 27 to 30 USD.
What to do on the Island?
Tour the Island
Well, once we are on the Island, one of the activities that can be done is to explore it.
As we said, it is not very big and either in a golf cart or walking you can travel in one day.
Admire the murals.
Many of the houses and buildings of Isla Mujeres are adorned with paintings that capture the urban art of the place and the identity of the region.
Therefore there is nothing better than enjoying it.
Get to know North Beach.
Playa Norte is one of the most beautiful beaches in Mexico and is located at the north end of the Island, it is the busiest and you have to spend a pleasant time on it.
Get to know Punta Sur.
The first place in all of Mexico to receive the sun's rays is Punta Sur in Isla Mujeres and it is one of the places you have to know and of course enjoy its refreshing beaches, sewers and of course the sculptures that you will find when you travel it.
Beach Sunset Club.
Another of the things you can do is enter one of the many beach sunset clubs on the island, in some it is only for consumption and others is for cover, but it is really less than 50 USD.
This really just spent just about 80 USD spending a great day in Isla Mujeres.
Soon I will have a gallery of tooooooooooooooo all the murals that you can find on the island.