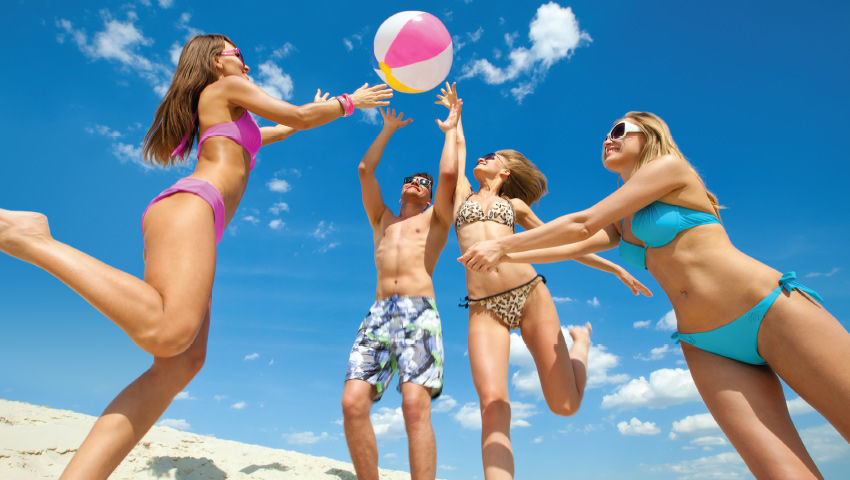 Hello friends of Virily, my name is Joaquín and I am from the City of Cancun and therefore in this article I want to talk to you about some things that you can do for free in the city.
They are ready?
Maybe at some point you have wondered what to do in Cancun for free? And possibly your answer was: Nothing because it is very expensive.
Well you are very wrong because there are some activities that you can do for free in the city of Cancun and in this post we will list what they are.
Top free things to do in Cancun
Go to the beach.
Of course this has to be the first free activity in the city. Cancun has more than 22 kilometers of sandbanks from which you can access various beaches and enjoy a rich afternoon sunbathing and enjoying the sea breeze.
Play beach sports.
And since we are talking about the Beaches, another thing you can do in them is to practice some sport like Beach Soccer, Frisbee or Volleyball, because in some beaches, like Marlin Beach it is common to see several people having fun practicing these sports.
Know the Nichupte Lagoon.
Enjoying and touring part of the Nichupté Lagoon is part of the top of things that can be done for free in Cancun and also at the height of the art garden (Kilometer 5) you can get in to cool off in the water and spend the night sleeping comfortably with your hammock in one of the local kiosks.
Enjoy the sunsets.
For the unique and different who like to do unique and different things (Joke) Cancun has several places from which you can see beautiful sunsets, for example, Malecon Tajar, Plaza la Isla, Puerto Cancun, etc.
Know the shopping centers and squares.
Of course, in this list you cannot miss getting to know the squares of the city: Plaza Kukulcan, Plaza La Isla, Plaza Puerto Cancún, Plaza Caracol, Plaza las Américas, La Gran Plaza, Plaza de Toros, among many others.
Enjoy outdoor show.
And if you thought that you cannot go to events and free shows … you are very wrong, because the city of Cancun is always in constant movement and therefore it does different types of shows and events that you can enter for free such as: Yoga in the Plaza , Show on the Roof of some hotels such as Royal Sunset Marina Resorts, meditation, dances, among other types of events.
Dance
In some places such as Guantos Plaza de toros you do not need to pay cover to show off your best dance steps of Latin rhythms, also on the esplanade of the municipal palace, palapas park, and hostel deer, etc.
Know the Mayan Museum and the San Miguel Ruins.
On Sundays they do not charge access to the Maya Museum and the Ruins of San Miguel, so it is an activity that you can do totally free.
Go to Isla Mujeres
Touring Isla Mujeres is another free activity in Cancun and although in this case you only pay the passage to the crossing on the ferry if it is an activity to do and have a great time.
These are just some of many other free activities that you can do in the city of Cancun regardless of whether you are a visitor or a local
And please forgive my English, I'm just learning well, Greetings and I hope you like this post
Source of information
https://www.micancun.org/que-hacer-en-cancun-gratis/