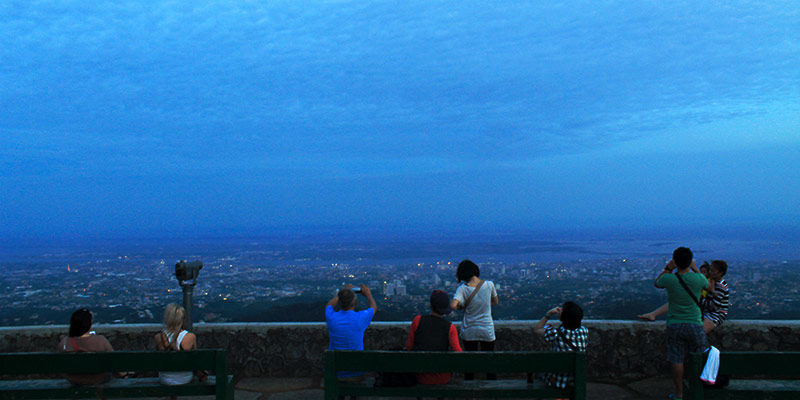 "Why a Trip to the Tops is Worth It" was originally published on Island Trotters. Don't miss our stories, follow us on Facebook for live updates.
When was the last time you felt both amazed and terrified?
It's a rare feeling - that mix of fright and fascination. My body stiffened with dread at the thought of colliding with approaching vehicles as our motorbike zigzagged up to the mountain of Busay. Good thing was, Neil's got my back and from where I was sitting, I could get glimpses of the charming view below Mt. Busay.
I thought our hike to Petra on a donkey was enough to prepare me for any peak I dare to conquer.After all, a man operating a vehicle is ten times smarter than the donkey that lugged us toward the spectacular peak of Petra. But I digress. Our main subject now is the Tops Lookout of Cebu.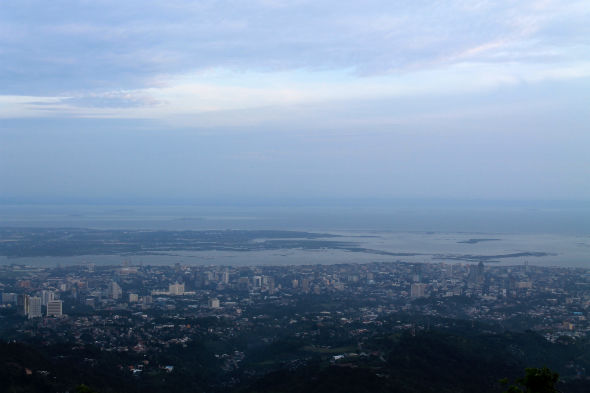 The journey to the TOPS was undeniably the most thrilling part of this spur of the moment weekend trip. If you're the nervous type and could forego a thousand pesos, then hire a cab. If you're comfortable entrusting your safety in the hands of motorbike drivers, then brace yourself for a pulse-accelerating ride to the TOPS.
You'll find these drivers waiting outside JY Square, Lahug. In fact, many will approach you to offer a ride. Simply put your unused psychoanalysis lessons as you choose among them.
Cebu TOPS Skyline Garden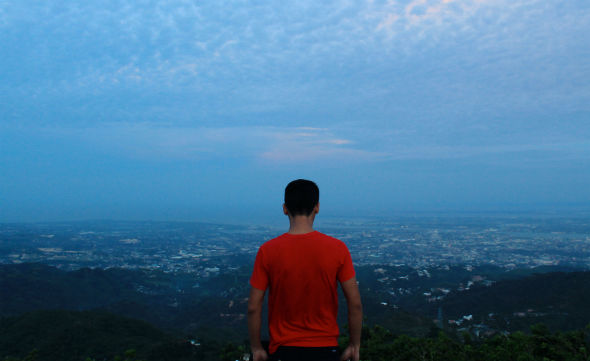 At first, I was very worried about putting our safety in the hands of a stranger yet my uneasiness wore off after seeing lots of cyclists and motorbikers passing by. The green backdrop below Mt. Busay also had its calming effect.
But then again, the steeper part of the ride made me shut my eyes tight. Until finally, we reached the parking lot of Cebu Tops Skyline Garden. Neil gave the driver three hundred pesos and asked him to return by eight o'clock. It was 15 minutes to five when we arrived.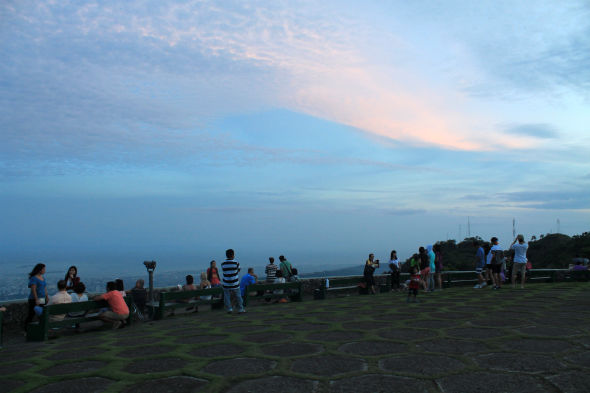 To enter the fortress-like viewing area, we had to pay a hundred each. The moment I stepped into the stone walled park - a pleasantly chill wind greeted me. Followed by the familiar smell of brewed coffee. And ultimately, the lovely view of Cebu city and beyond.
A little later, the sky's motley hues of red, gray, and blue started playing before my eyes.
Our cameras could not render this magnificent display. But we still tried to capture it with what we have - Nexus phone, Go Pro, and Canon EOS 1100d.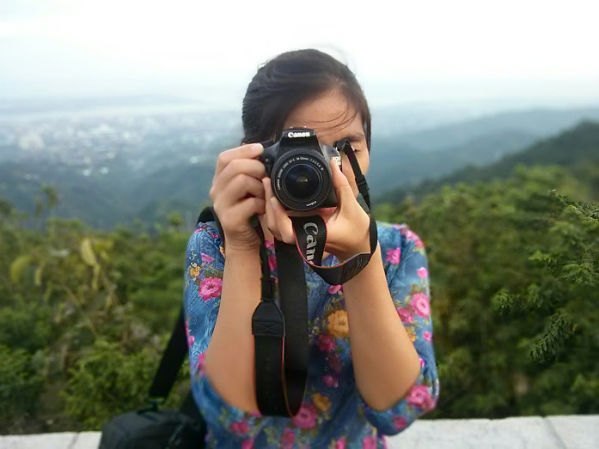 The City Lights
Night photographers might enjoy the city lights. Most of our shots showed a burning modern city. I hope your shots would appear faithful to the real view.
Would you feel closer to the stars from this spot? Not quite. Those who said the stars were numerous and more tantalizing from the TOPS could be either drunk (in love or wine) or simply too imaginative. But I myself had fanciful thoughts while I was there (e.g. it'd be one of the places UFOs might wish to occupy).
This is why you have to see the TOPS for yourself. You never know what inspiration might strike you as you stay within its vicinity. The stone-walled fortress sheltered me against the wintry wind but it also felt eerie. Take a look at the picture below - not that I'm trying to scare you.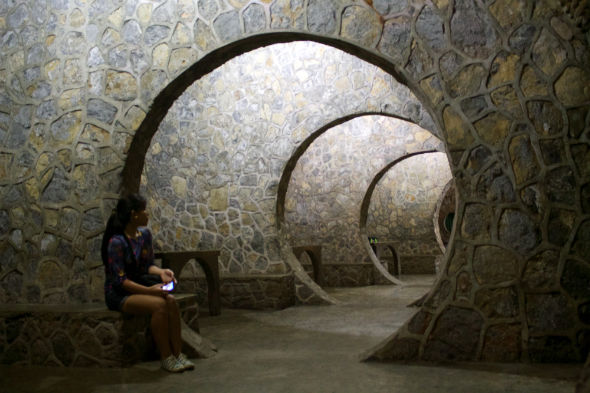 Honesty Rules
It was eight o'clock and the driver we hired was nowhere in sight. The bitingly cold wind was sending us home yet we were both wondering whether the man was true to his word. Neil said he looked trustworthy. "He seems like the kind of man who would feel bad to spend the money that he didn't work for."
But we got impatient. After 15 minutes of waiting, we decided to get another ride on the way back. There were lots of motorbikers to choose from. When the choice was made, I braced myself for another heart-racing ride.
On the way down the mountain, a man on a motorbike called our attention. It was the driver whom we had been waiting for. He apologized with a shy smile. I beamed at him in spite of the fright I felt for our downhill ride.
What a wonderful way to cap off the night. Honesty is beautiful.