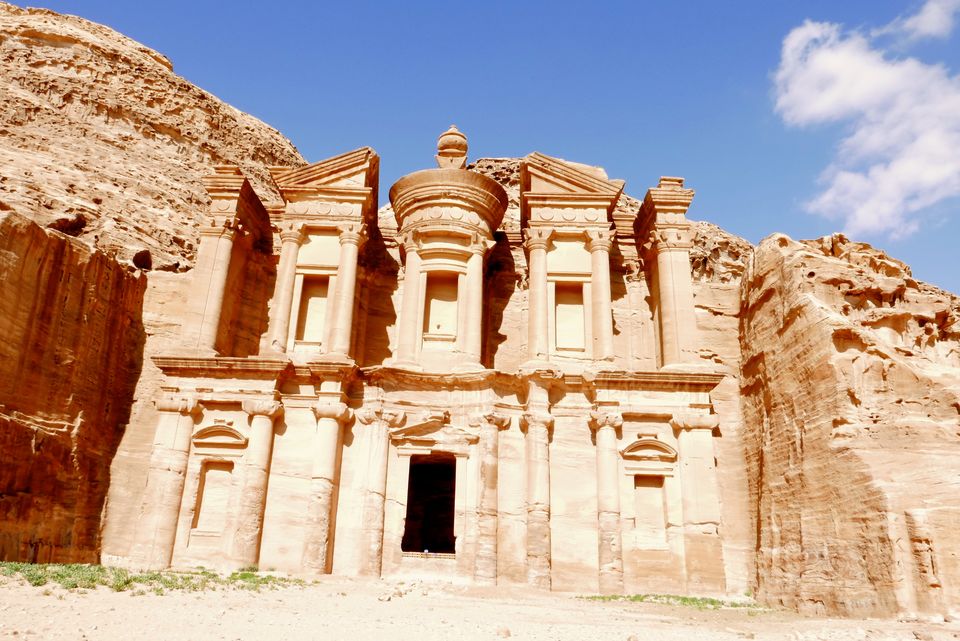 I solo traveled as a backpacker in Jordan in March 2016. This post consists of three things - tickets to Petra, off the beaten path trails in Petra and how to be safe as a solo female traveler in the Petra site. Wadi Musa is the closest village where all the hotels and resorts are and is a good base point to explore Petra and little Petra!

I couch surfed in Petra. Woke up early in the morning and my couch-surfing "Bedouin" host offered to show me Petra in an off-the-beaten track way. For this, I had to first get the entrance fee tickets to Petra from the main entrance and this is something unusually expensive for tourists compared to the 1 JD that Jordanians pay! 50 JDs (around 71 USD) to enter Petra for one day. Its insanely expensive and I decided to buy the 2 days pass and it was 55 JDs (around 78 USD). There is also a 3 days entrance pass to Petra which comes for 60 JDs and it is advisable to buy it only if you want to see the site in very details. I covered most of it in my very first day (which again can be very tiring to some people) and the next day, I kept mostly to look at things I overlooked or didn't give much time on my first day. Carry your passport when you go to buy the entrance tickets to Petra. Tickets are valid only for the days printed on them and there is actually no way of skipping it. Best part about a ticket to Petra is you get it with your name on it and says welcome to Petra and always include cameras too.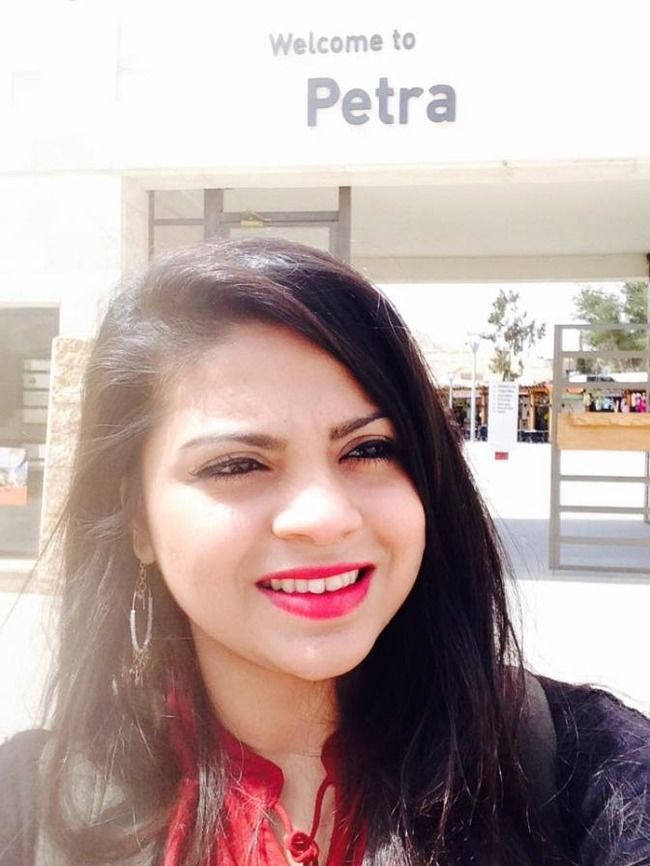 Food inside Petra is very very expensive and I highly advice you to get it before you enter the site because it is allowed to carry food and water.
Off the beaten path experience in Petra: Ibrahim and I entered from a backdoor entrance which is strictly only for bedouins and rangers working in Petra. After a little talk, the guards finally let me in with Ibrahim. Wow, that first sight was mind blowing specially because there was literally nobody except both of us in this whole site. Tourists enter Petra from the front entrance and they always go for the "Al Khazneh" (aka Treasure) first and then make their way to the famous monastery We took the opposite path and hence, the whole walk towards the monastery was just excellent.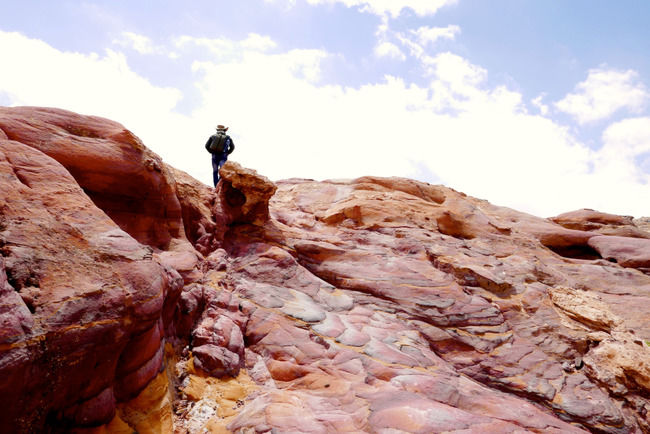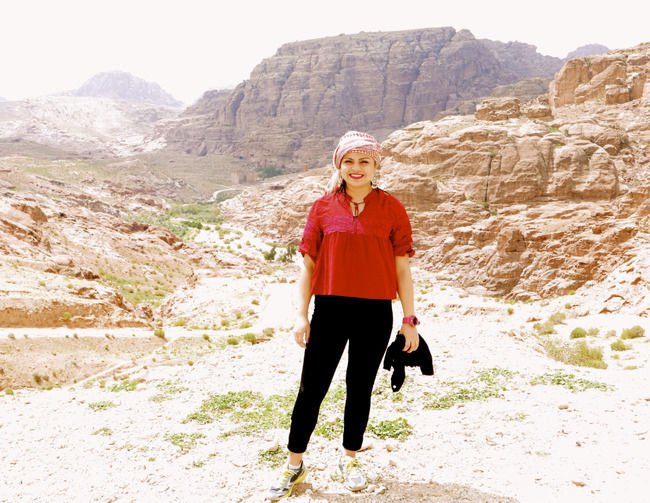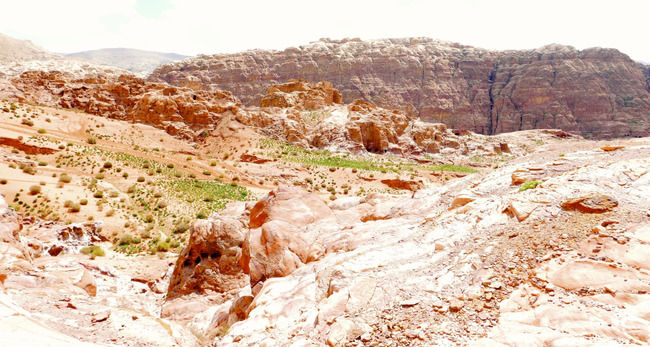 The hike was easy, was very long. I had enough food and water on me to keep my energy levels high. We kept walking on this beautiful rock formations, met hers of sheep and goats and also explored some natural rock arch formations. Then we arrived at the Byzantine Church and Ibrahim told me about the incredible history behind it. Read more about it here. Ibrahim was also a trained and professional guide in Petra and hence he knew everything about the place. He also had many friends in the site who offered us free Jordanian tea and food and declining food offers are considered very impolite in Jordan and hence I would always end up having free meals????.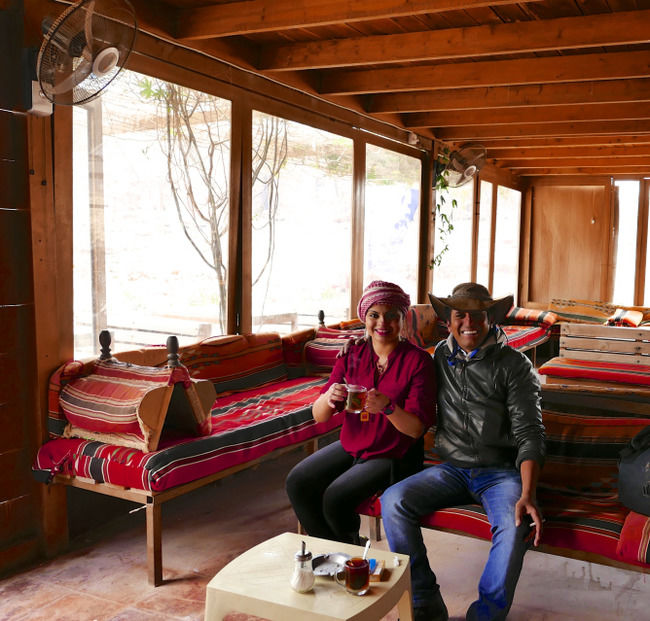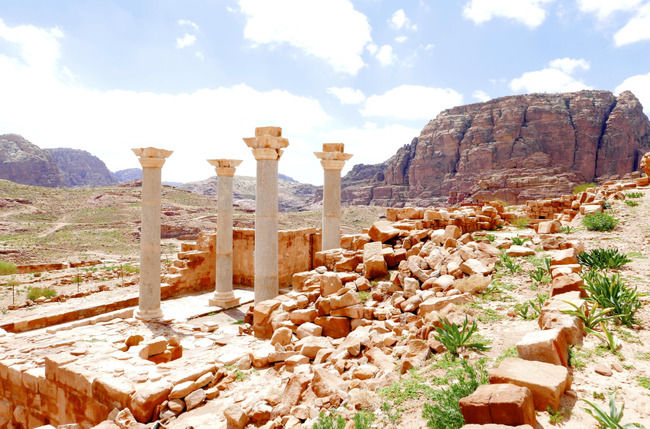 Slowly, we made our way to the monastery which is a climb of around 300 steps. You have to understand that its not just about visiting Petra, but talking to the locals in between and having general conversations which makes this visit very authentic and enjoyable!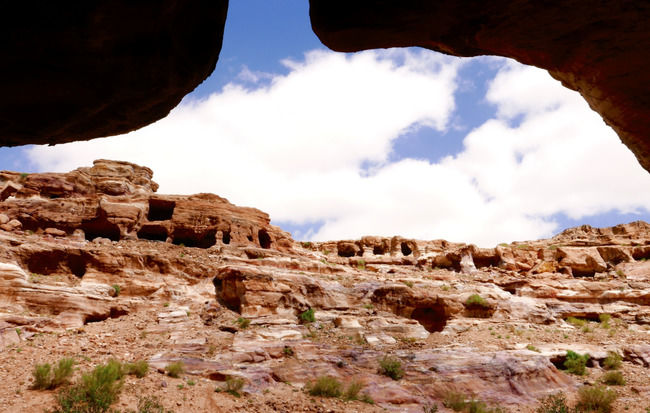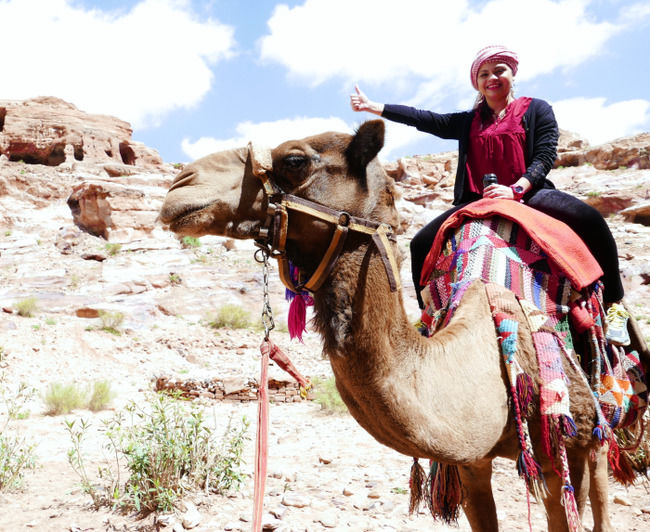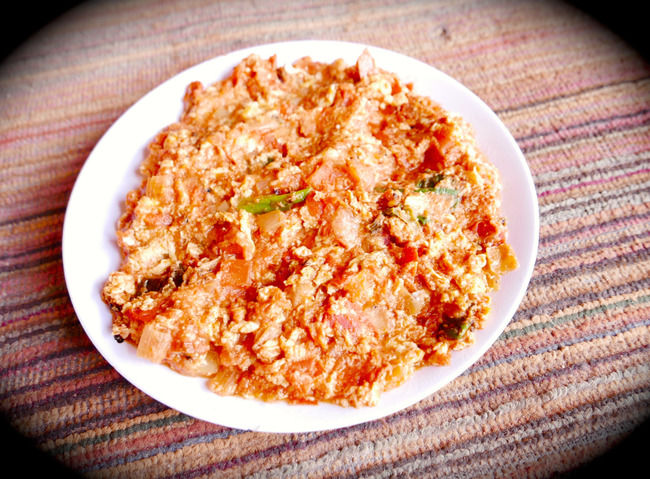 I met many Ibrahim's friends on our way and they were all very curious about my origin and ask a lot of questions about India. I was so happy to see that people loved India so much and really knew about our history.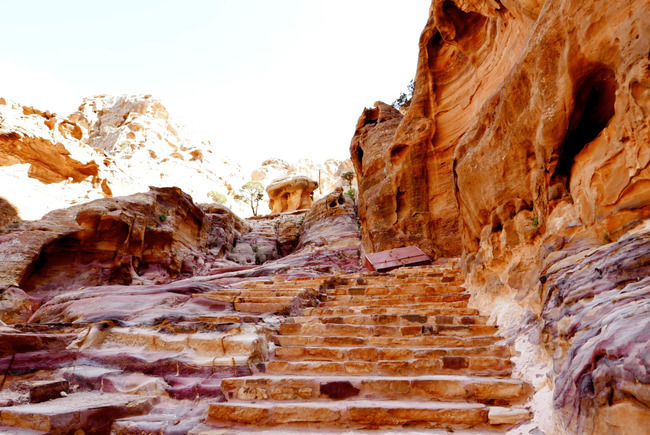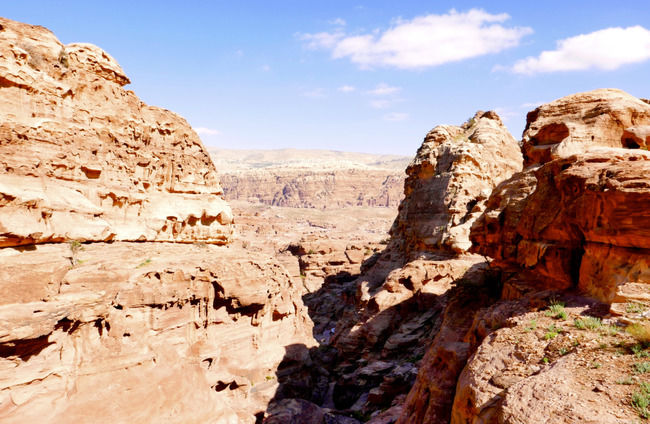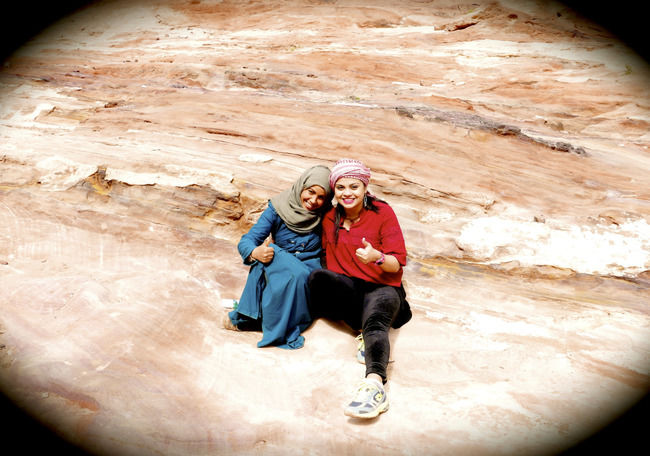 I think it took around 40 minutes to reach the monastery finally. You can do it in a donkey too (15-20 JDs for a round trip) , but I will advise doing it on foot. The first sight of the monastery was amazing and honestly, to me, it looked very much alike to the "Al Khazneh" pictures I had seen on the internet. But, they are totally different in reality. You can sit down here and sip a tea or coffee and eat something too if you would like to. I was always offered free food, so I am not sure of the exact prices, but they looked not so cheap!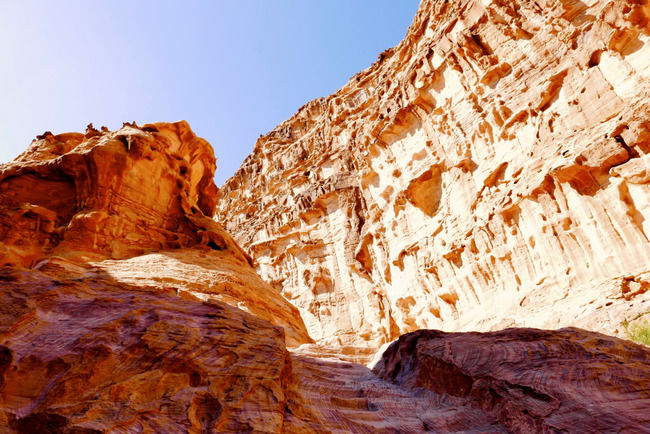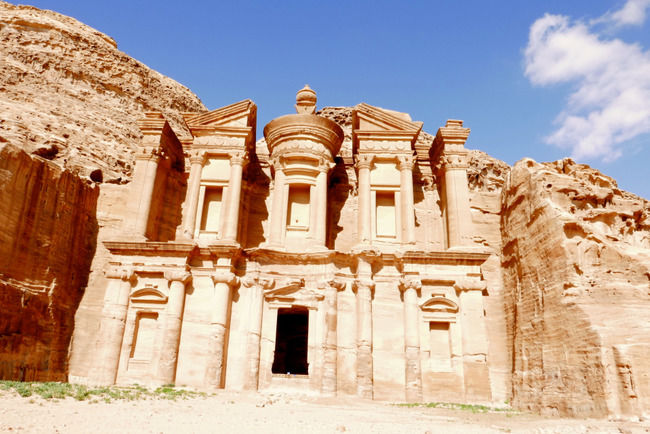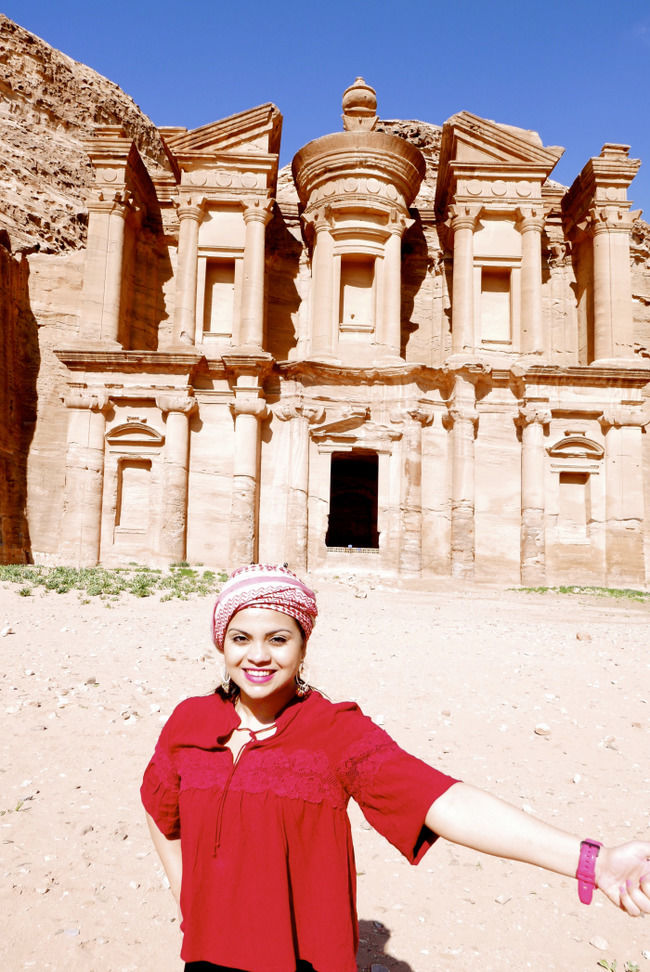 I used an eco- toilet where they recycled the phosphorus (something to remind me that I still have a PhD to finish on this back in Amsterdam :P) and I happily used it and took a selfie with it too????. I also changed my shirt here just to look different in my other pictures from here. Yes, I am a bit crazy and I love it????. So, I went more up from the monastery with Ibrahim because his brother had a shop on the highest point of Petra. The views were stunning and not many people who make it to the monastery actually go here. I urge you to climb a bit more and you won't regret it. After having tea at the highest point, I decided to head back to the monastery and climb down.
I found myself a victim of all those hawkers on the way wanting to sell me stuff and it can get very very annoying at some point. Anyways, it was around 4:30 pm already and most of the visitors were leaving and hence I had to be quick. Even though I was fully equipped for the dawn as I had heard that Petra gets really dark in the night, I decided to slowly head back to the main entrance and leave Petra by 7 pm. You are very safe in Petra as rangers do rounds, but if you are in one of the caves with a bedouin (not uncommon), nobody can actually trace you. So, be careful if you are traveling by yourself. Try to leave the site just after the sunset.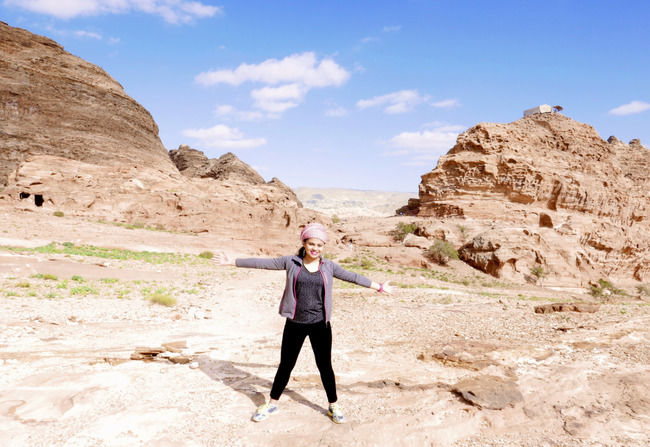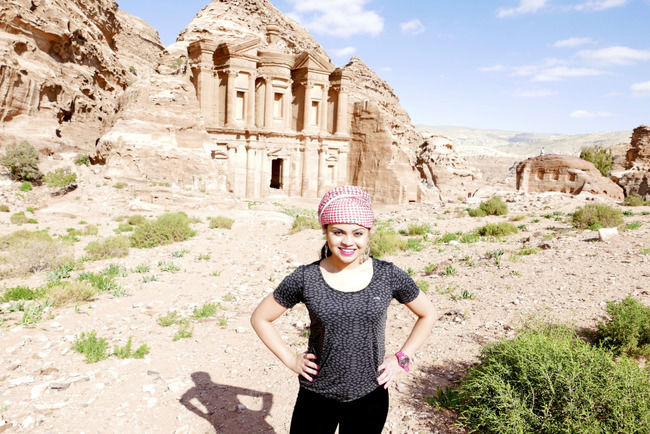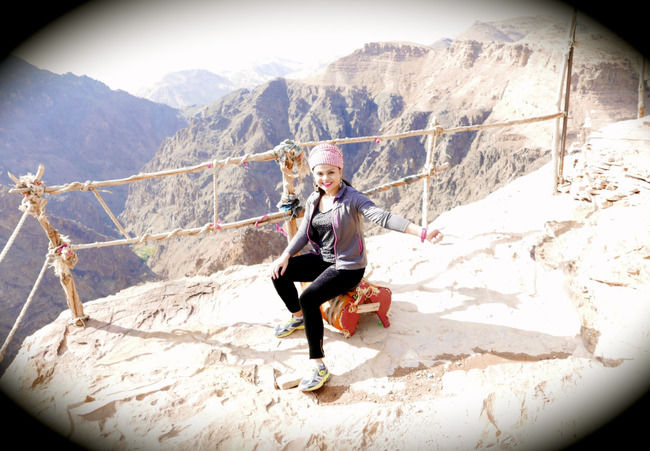 After climbing down, I met a kid who offered me a donkey ride for a very little price (2 JDs) from Monastery to the Siq. I usually am against these rides, but seeing he was a kid and needed money, I agreed and actually ended up giving him 5 JDs. The distance is around 3 kms and I think the price was worth it. This was my first donkey ride and it was a bit scary in the beginning.????. It took time for the donkey and me to get comfortable in each other's company after which, it turned out to be a blast!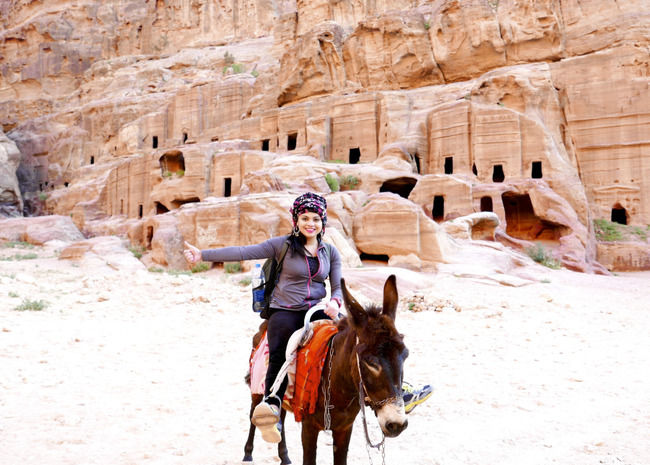 Finally after a thrilling donkey ride (sounds weird enough :P), I arrived at the "Al Khazneh" (Treasury) and it was so so amazing. I completely forgot all bad things that had happened a bit before. I just couldn't get enough of it and with the sun going down, the colors were amazing. Wow! It usually gets very crowded as this is the most important attraction of Petra and I actually waited to get that perfect shot and I do take a lot of pride on it. As far as my picture with the "Al Khazneh" was concerned, I had asked 9 people to take a picture and each of them took atleast 5-6 pictures and after many attempts, I was finally satisfied????. I usually always target young people to ask for a picture because they are much more open-minded, know how to use a good camera and doesn't get irritated easily with my demands????. I always return the favor with good pictures of them too. So, look for me when you are traveling if you want a give-and-take good pictures in your solo or couple trip :P.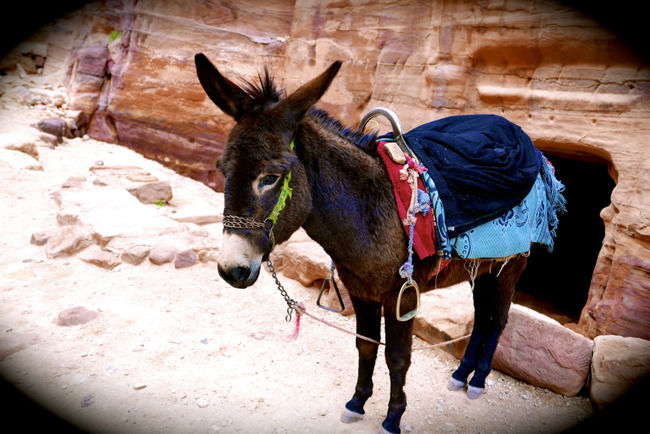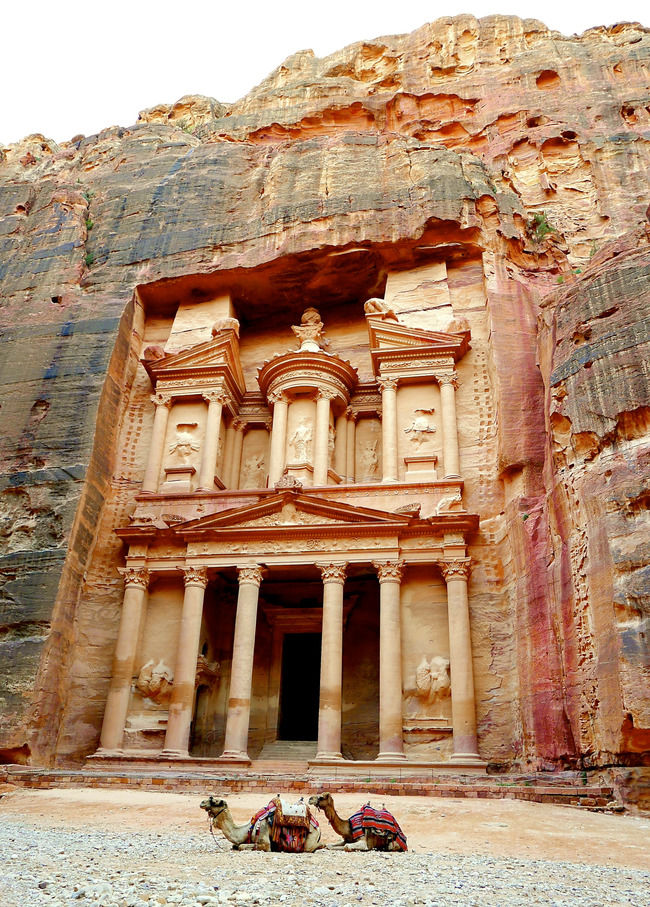 It was so hard to leave this place because it was just way too pretty and I understood why it made to the 7 wonders of the world! But because it was getting dark and I had made up my mind to leave before 7 pm, I decided to leave after half an hour with a promise that I will be back to see it early in the morning the next day (thanks to my 2 day pass to Petra).
Do you remember Indiana Jones and the last Crusade? Remember how the caravans traveled between the big rock formations? Well, that is called the "Siq" and here I was entering the Siq. The Siq leads to the treasury from the main entrance gate. Because I did the other way round, I walked in the Siq while exiting Petra. Nevertheless, it was just way too amazing feeling. The mammoth rocks and their intriguing colors definitely made me feel like it was all worth this whole hassle of coming to Jordan! I loved it.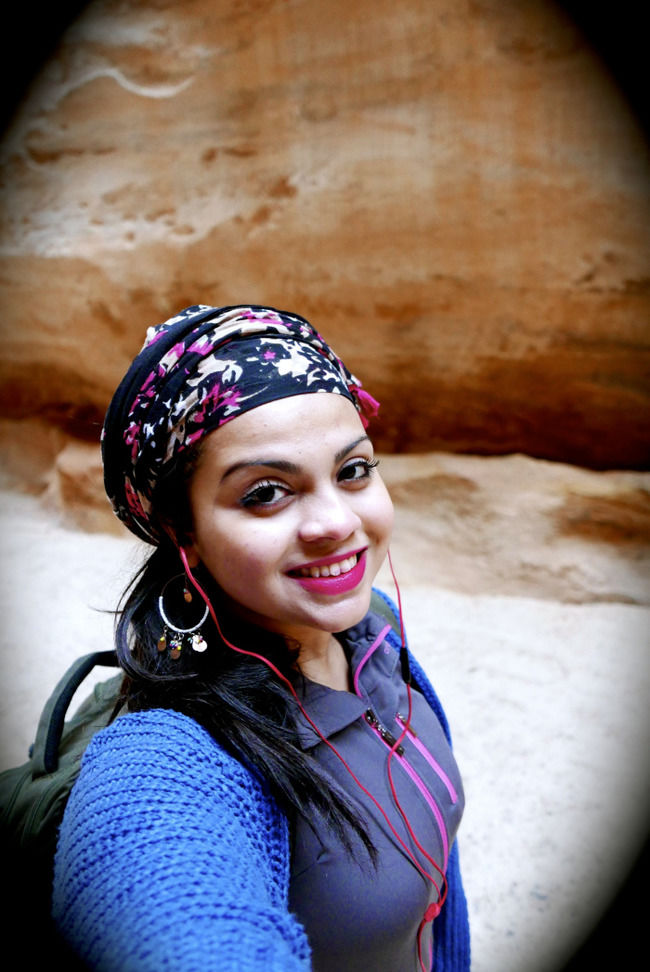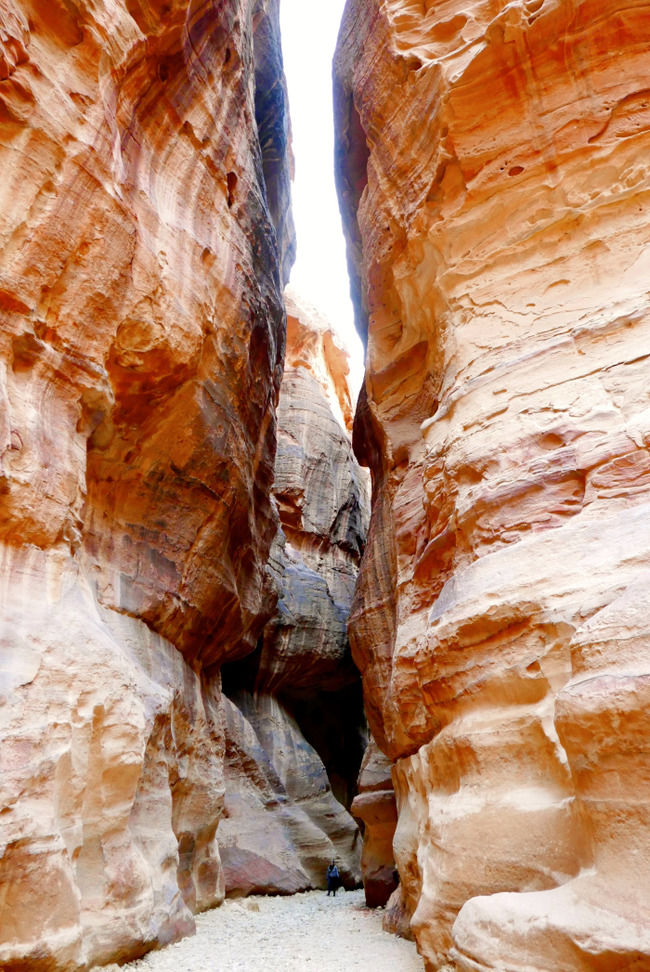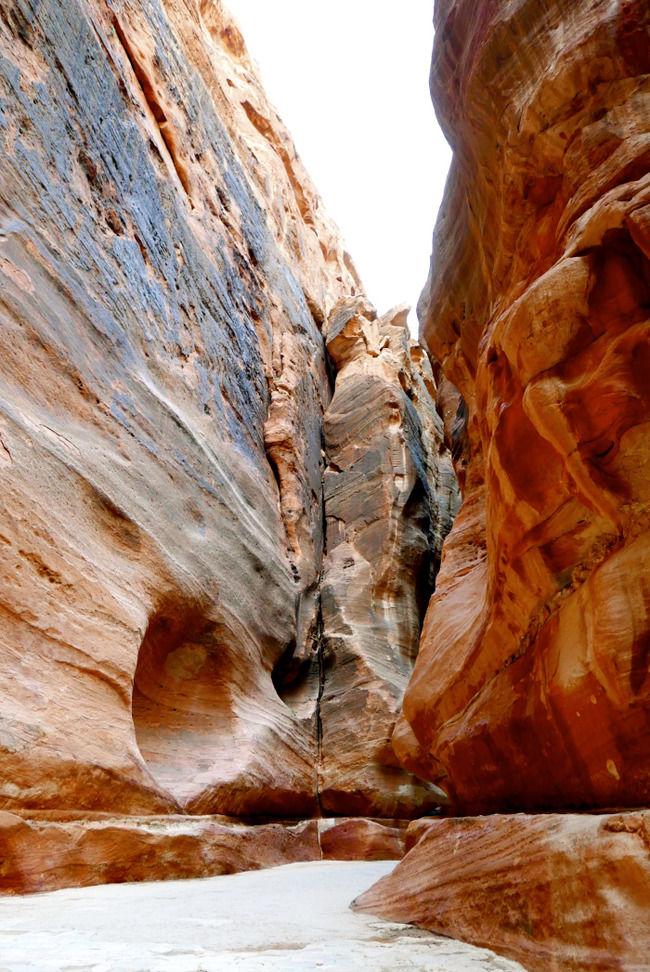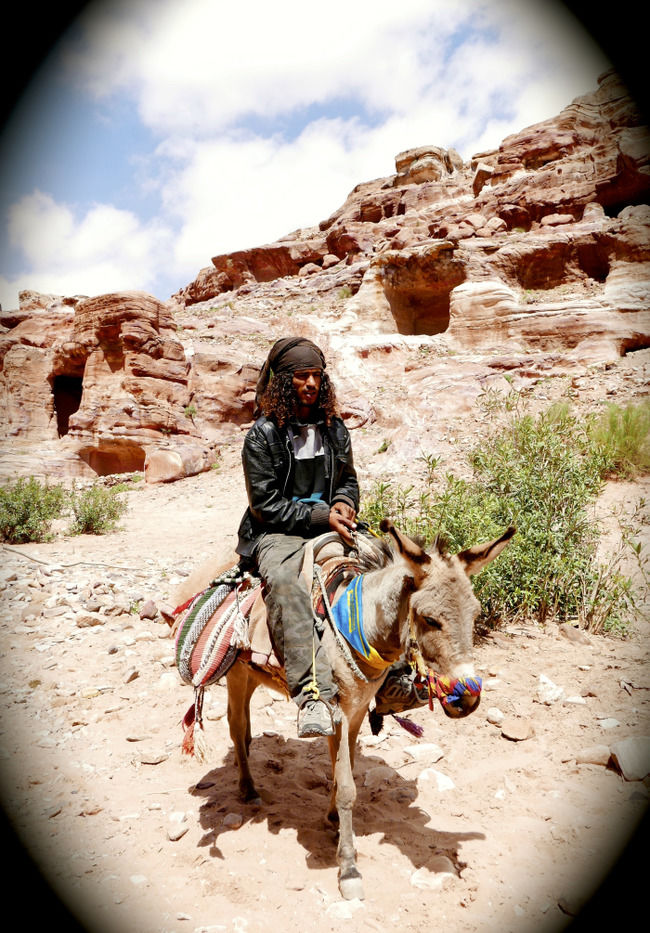 Around 7:20 pm, I was out of Petra and it was a good time to be out in order to be safe.