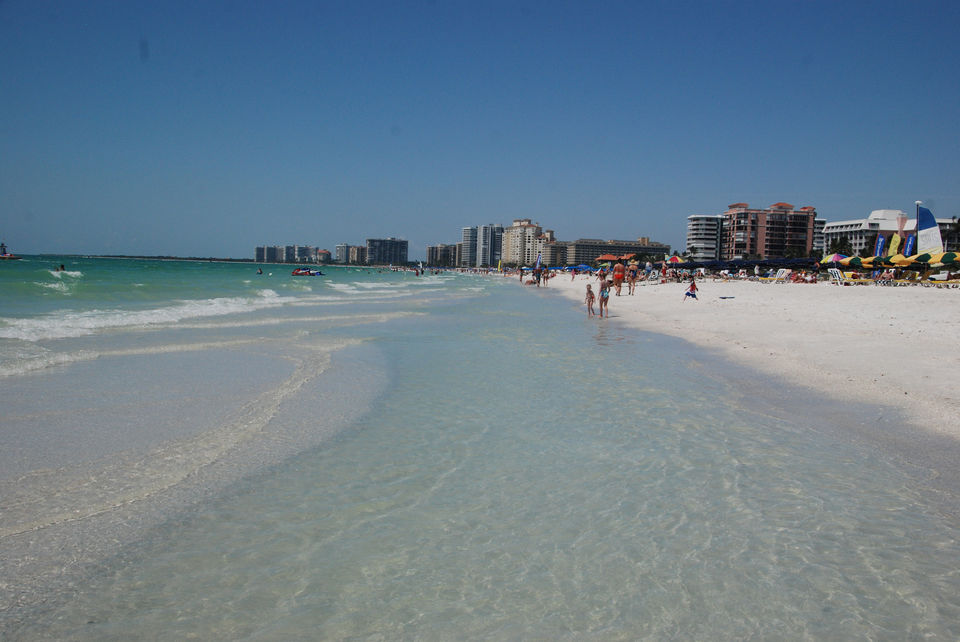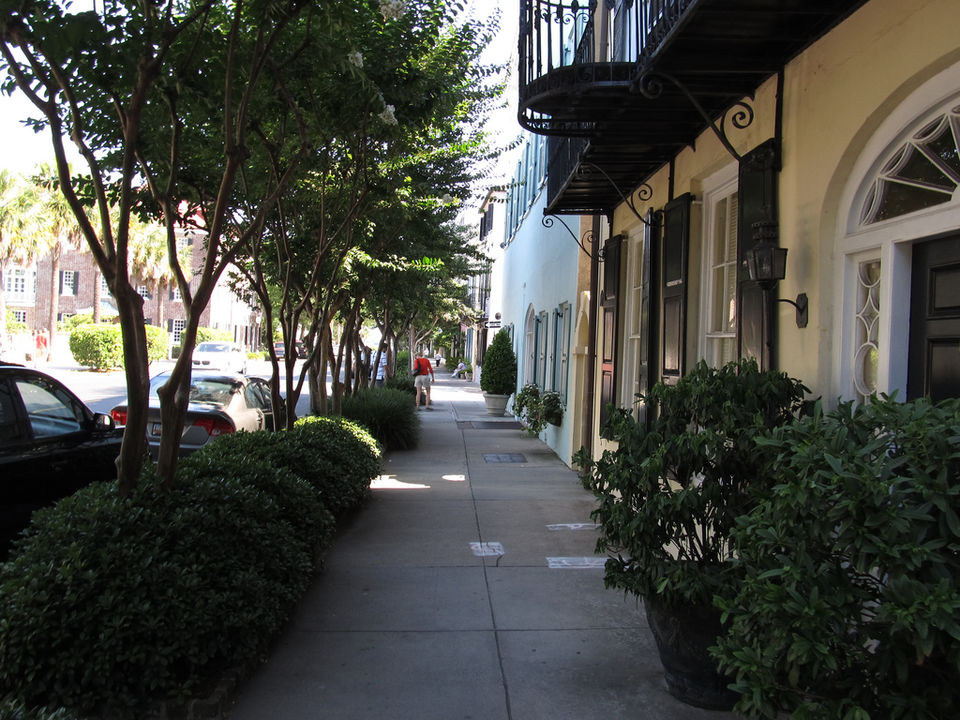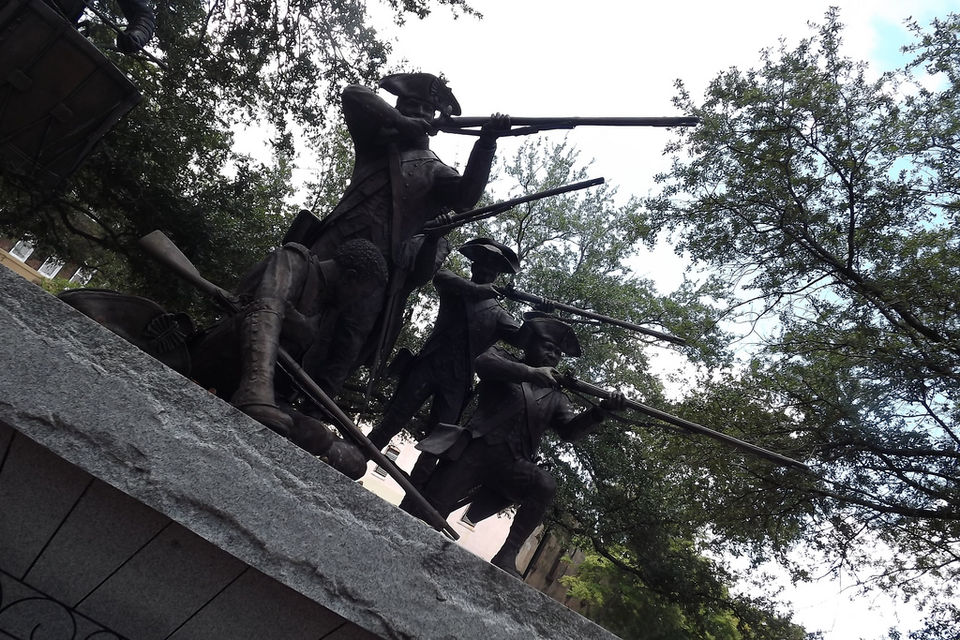 What better destination for my inaugural post than the one I know best–my hometown: Charleston, South Carolina. Charleston has been one of the "cool kids" for quite some time, and the accolades just keep pouring in. It was just ranked #1 City in the United States by Condé Nast Traveler for the third year in a row, and snagged the #5 City in the World spot for 2013. I admit, I definitely have some hometown pride. But it's hardly surprising–with the abundance of history, cuisine, architecture, beaches, culture, shopping, friendly people, and walkability to boot, Charleston's charm has captured the hearts of visitors from around the globe. I know this city like the back of my hand, so let me give you the scoop from a native's perspective.
DAY 1
Hour 0: Afternoon arrival Charleston International Airport (CHS) is the main gateway for the city, located 20-30 minutes from downtown. Although I'm not a fan of renting cars, I'd suggest renting a car in Charleston. Public transportation is underdeveloped in the region due to historic preservation in the downtown core, and the fact that much of the city is technically below sea level (why Charleston and Venice aren't sister cities, I'll never understand).
Hour 2: Check-In There's no shortage of accommodation in Charleston: a festival city by nature, there's a hotel around practically every corner. To be in the heart of the action on a budget, try the King Charles Inn or Days Inn. For a historic B&B, you can't beat Two Meeting Street Inn. And if the lap of luxury is what you're after, the grande dames are Charleston Place and The Mills House, although I personally would stay at the Planter's Inn.
Hour 4: Evening If you're up for a drink, try the rooftop bar at the Vendue Inn, 19 Vendue Range, with a good atmosphere and unparalleled panoramas of Charleston Harbor. Or take a stroll to the end of the pier at Waterfront Park to enjoy the Atlantic breezes from the swinging benches.
DAY 2
Hour 14: Self-Guided Walking Tour, Part 1 The best way to explore Charleston is by foot. From your hotel, head south on Meeting Street, taking in the stately homes and antiques shops as you go. At the end of Meeting Street, take time to explore White Point Gardens (or "The Battery" as it's commonly called). This shady park adorns the tip of Charleston's peninsula, but it wasn't always as peaceful as it is today–this was once where pirates were hanged. There is very little evidence of that history, however; it's more likely that you'll be drawn to the colorful waterfront mansions. From White Point Gardens, head back north on Church Street (one block east of Meeting). This part of Church Street is my favorite place in all of downtown Charleston–the street is still only paved with bricks, and there are a number of quintessential single-houses (also called "Charleston houses") known for their false front doors and side porches. Take a right on Tradd Street, and then a left on East Bay, and you'll find one of the city's most famous sights: Rainbow Row (one of them is usually for sale, too, if you fancy living on a postcard). A little further up East Bay at the corner of Broad Street is the Old Exchange & Provost Dungeon. Follow Broad Street and then rejoin Church Street by taking a right, and you'll find the cobblestone Chalmers Street and the Dock Street Theatre, the first theater in the United States (pictured below, and where yours truly made his stage debut). The theater's balcony is often open to the public for viewing, so it's worth taking a peek inside. Just beyond the theater is St. Philip's Church (pictured below) and Market Street, where you'll be able to find Charleston trinkets and a filling lunch. Like most city markets, this one has been recently renovated and therefore has become more touristy. But you can still find authentic items, most notably Charleston's famous sweetgrass baskets.
Hour 18: History After fueling up, I'd suggest checking out one of the many historic sites. My favorites are the Calhoun Mansion, the Nathaniel Russell House, and of course no trip to Charleston would be complete without a visit to Fort Sumter, where the American Civil War began. If you're traveling with kids (or perhaps a young-at-heart husband), Charleston has a decent aquarium and a short drive (or water taxi) across the harbor is Patriots Point/USS Yorktown. Also nearby is Charles Towne Landing Historic Site.
Hour 25: Dinner It's scientifically proven that it's nearly impossible to find bad food in Charleston. The cuisine in this city rivals any major metropolis, and if you're going to do your visit justice, you should splurge (just once…or maybe twice) at one of these culinary institutions: FIG, Poogan's Porch, Husk, Sermet's, McCrady's, Fleet Landing, 39 Rue de Jean, High Cotton, Hyman's Seafood, or the family-friendly local-startup-turned-chain Sticky Fingers. And these are just my dinner recommendations… wait for the brunch list.
Hour 27: Chill Time Charleston may be full of history, but it's not all cobblestones and ghost stories (we'll get to that in a second). One of my new favorite spots to chill downtown is Tabbuli. I can't speak to their food, but they have great cocktails, hookah for hire, and a patio that even Buddha could meditate in.
Hour 29: Ghost Hunting Charleston is just as haunted as it is beautiful. If you're feeling invincible, why not try your hand at some ghost hunting? Tours are fun, informative, and have just enough fright factor to make you wish you had smoked the hookah when you were back at Tabbuli. Bulldog Tours is well-respected–their Haunted Jail Tour scared the pants off of me, but they have a couple of different options on how to get your fright on. Good luck getting to sleep!
DAY 3
Hour 40: Brunch You haven't lived until you've brunched in Charleston. In my opinion, the best place to brunch in the Holy City is Poogan's Porch. Last Father's Day, I got their Chicken & Waffles (pictured here)–spicy hand-breaded strips of chicken breast, a fluffy waffle, topped with blueberries and real, homemade blueberry syrup. If I ever find myself in a situation where I'm offered a last meal…it's that. Other great brunch options are the Hominy Grill and Jestine's Kitchen (which, when it closed abruptly earlier this year because the owner needed a vacation, plunged the city into a mild panic…I wish I was kidding).
Hour 42: Self-Guided Walking Tour, Part 2 Get your shopping pants on–it's time to explore King Street. Lower King Street (between Calhoun and Broad Streets) houses big brands and big pricetags, centered around The Shops at Charleston Place. On your way, take a detour to the College of Charleston campus–enter at George & Glebe Streets, and walk north until you hit Calhoun. The campus has been the setting for multiple feature films, and after a quick jaunt through the campus' heart, you'll understand why. The Urban Outfitters at the corner of King and Calhoun is a surprising treat, because when the megabrand moved in, they renovated an old condemned theater–it's an interesting use of space if you're into that sort of thing. Stop off at Marion Square to see the Old Citadel, a poignant Holocaust Memorial, and if it happens to be a Saturday morning, the Farmers' Market. Upper King (between Calhoun and Cannon Streets) is in the middle of a renaissance, and where you'll find the city's best off-beat shops, vintage boutiques, and bohemian nightlife. After a full morning of shopping, Upper King has a few lunch joints that are sure to hit the spot: Juanita Greenberg's Nacho Royale is a standard, inventive burgers and ping-pong awaits at Hōm, and Basil Thai won't disappoint.
Hour 46: Hit the Beach Charleston's best beaches are all within about 20 minutes of downtown. Folly Beach is often busy, but boasts a plethora of outdoor activities, one of the best piers in the southeast, and arguably the best surfing in the area. Sullivan's Island, where Edgar Allen Poe lived for a year, is the setting of at least three of his stories, including "The Gold Bug." Sullivan's is my favorite local beach (and the least touristy) and has a few good watering holes: Dunleavy's Pub andPoe's Tavern. The furthest from downtown, and the most touristy, is Isle of Palms (often a beach getaway in its own right, I would suggest the other two for an afternoon at the beach).
Hour 52: Nightlife Charleston has a diverse nightlife scene, mostly centered around Market Street and Upper King Street. My favorite bar, Closed for Business, is located on Upper King and has the best on-tap beer selection in town. Around the corner, the Music Farm is a well-established concert venue with top artists throughout the year. For a mellow evening, locals frequent Sermet's for great jazz and great food.
DAY 4
Hour 62: Plantations This morning, be sure to check out of your hotel and pack your bags into the rental car for your afternoon flight. We're heading out of downtown this morning to see some of the old South. Southern plantations have a notorious past, but all of the Charleston-area plantations have been converted into living museums, documenting the rich early African-American culture in the South. There are a number of historic plantations in the Charleston area, the grandest by far beingMiddleton Place. If you can only see one plantation in your life, it should be Middleton Place; the house and gardens are unmatched, and I would suggest 5 hours to really get a feel for the property. However, Boone Hall Plantation and Drayton Hall are also worthy of a visit. If you visit Boone Hall, be sure to combine the visit with the Charles Pinckney National Historic Site, directly across the street. All three provide easy access to the airport for your afternoon/evening flight.
Hour 70: Airport Check-In I hope you've enjoyed your time in Charleston! If you have any suggestions for further exploration, please leave a comment below and share the love!
EXTRA TIME?
If you find yourself with extra time in the Charleston area, here are a few suggestions to get more out of your stay…
Kiawah Island About an hour southwest of Charleston, Kiawah Island is known for its luxury resort and spa, golf courses, and high-end real estate. But if you fancy some pampering after your visit, there is no better place to do it than Kiawah Island.
Angel Oak The Angel Oak tree has become known as a symbol of Charleston, although it is actually located about 30 minutes west of Charleston on John's Island. At approximately 1,500 years old, it is one of the oldest living things on the continent (in fact, it sprouted over 1,000 years before Columbus even arrived in the New World). At over 65 feet tall and 25 feet wide, the Angel Oak is an impressive sight. It's free to the public, and if you are planning a drive to Kiawah or Edisto Islands, you'll drive right past it–so it's worth a pit stop.
Cypress Gardens About an hour north of Charleston, Cypress Gardens is a beautiful natural reserve. Take a canoe trip through the swamp (maybe even spot some gators on the way) and learn about the unique cypress swamp ecosystem and gardens.
WHEN TO VISIT
Charleston is most beautiful during the spring: late March through early June. Summer is also a popular time to visit, but be prepared for very hot days and lots of humidity. Charleston hosts international events in the spring that may also be of interest to you.
Spoleto Festival USA The annual Spoleto Festival USA is one of the world's preeminent international arts festivals, featuring music, theater, opera, dance, and visual arts every May. The festival originated in Spoleto, Italy (Charleston's only official sister city), and both festivals occur simultaneously each year.
Cooper River Bridge Run In April, Charleston and Mount Pleasant host the Cooper River Bridge Run, an annual 10K race that draws athletes from around the world. The centerpiece of the race is the Arthur Ravenel, Jr. Bridge. The bridge has a pedestrian and bike lane that is open year-round.