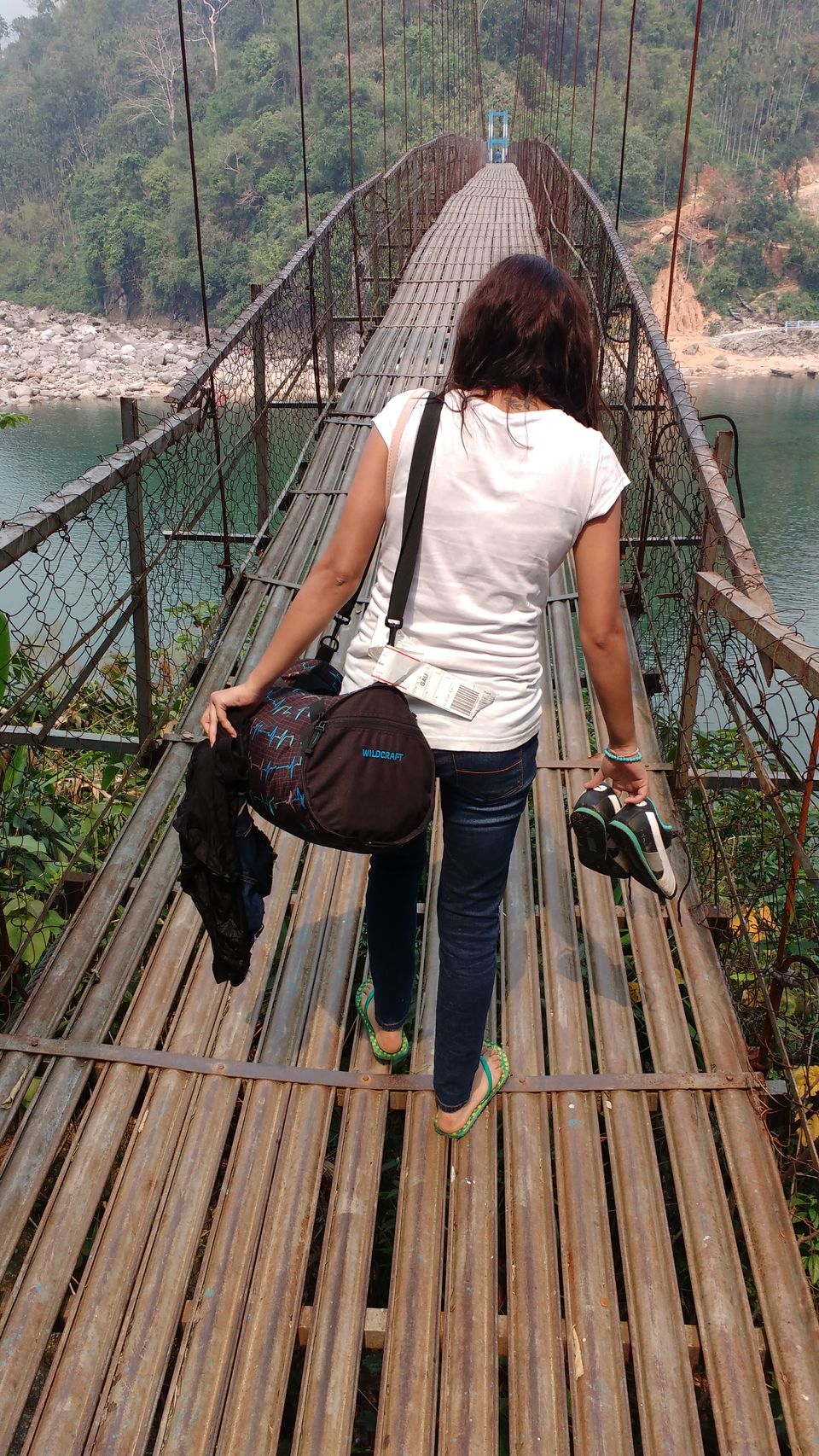 Let me start by letting you know that this trip is going to be a great addition to your travel memories. Mini vacation in Meghalaya, popularly known as 'The abode of clouds', is among my best trips so far. The picturesque landscape, peaceful ambience, helpful people, and cherry on the cake, exciting adventurous activities (initially, I didn't even know one can do various daring activities there) - all this gave me the best time of my life. It was a 3-days trip and I made the most of it by seeing popular spots, as well as the lesser known ones too. I was on a solo trip, and now I can say that this place is very much safe for a female traveler. I was not willing to leave this jewel of the north-east as I was spellbound by its charisma, and knew that I am going to miss this place.
Day 1
I boarded an early morning flight from Delhi that took 2.30 hours to reach Guwahati. From there, I took a shared cab to Shillong that costed me Rs.500. After the 3 hours drive, I reached my destination, a tiny hill station of only 65 square kilometers of land area, which is popularly known as 'Scotland of the East' and the 'Rock Capital of India'. It is among few places in the world where nature is largely untouched. I took a room in Hotel Monsoon, which is located in Police Bazar, the heart of the capital. The tariff was Rs.1530 (including breakfast and dinner) for one day.
Cherrapunji- The Capital of Rains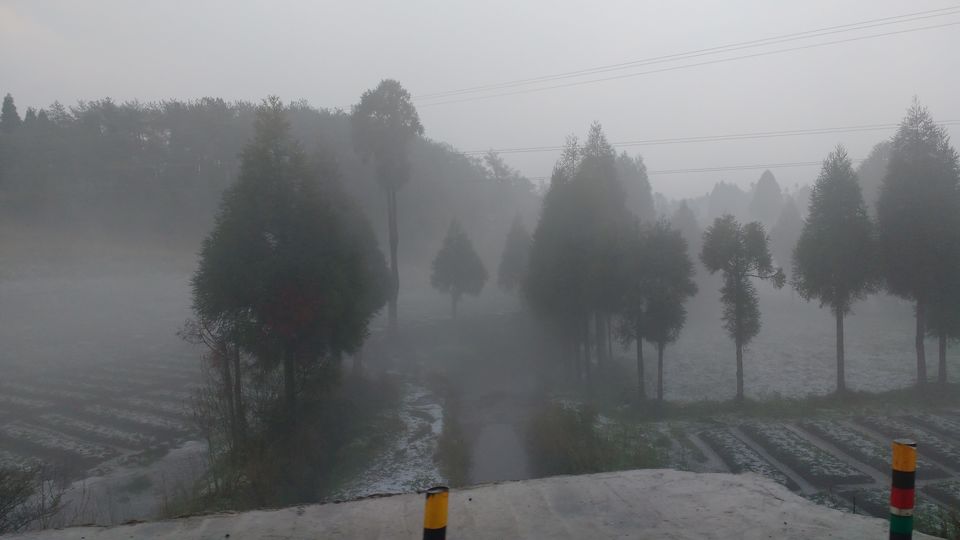 After getting ready, I took a jeep (that I had booked in advance) and headed towards Cherrapunji, which is known as wettest land on the earth. The whole route was so beautiful, and 'not being able to explain its splendor in words' is an understatement. You can see greenery all around, and the pleasant weather is a treat to your soul.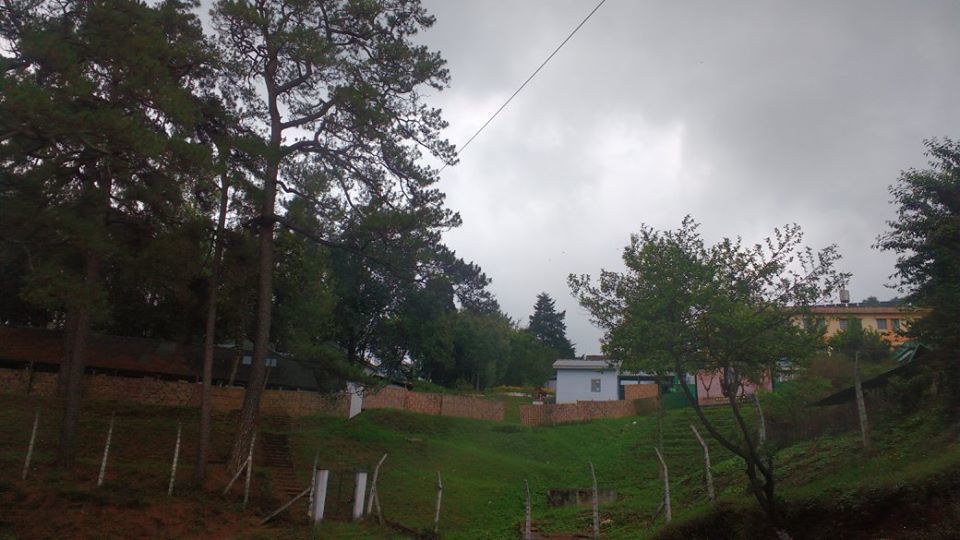 Hail in Shillong- A rare phenomena
On the way, it started to rain, which is pretty much obvious there. But what was amazingly surprising was that I was fortunate enough to see hail there, which is not less than a miracle. Usually, one cannot see hail in Shillong as it is situated south of the Assam valley and is not a part of the huge Himalayan range, but probably because of my love for travelling, maybe God chose me to witness this rare marvel of nature.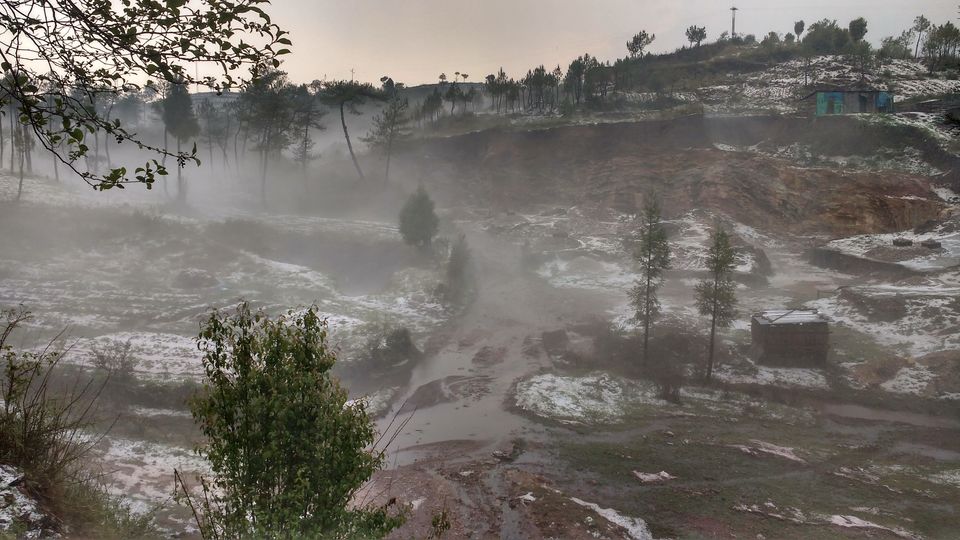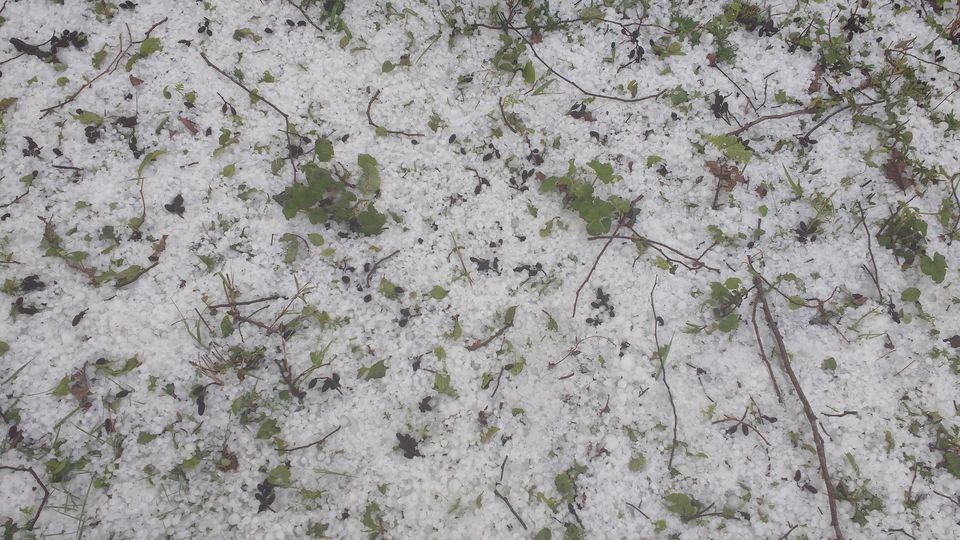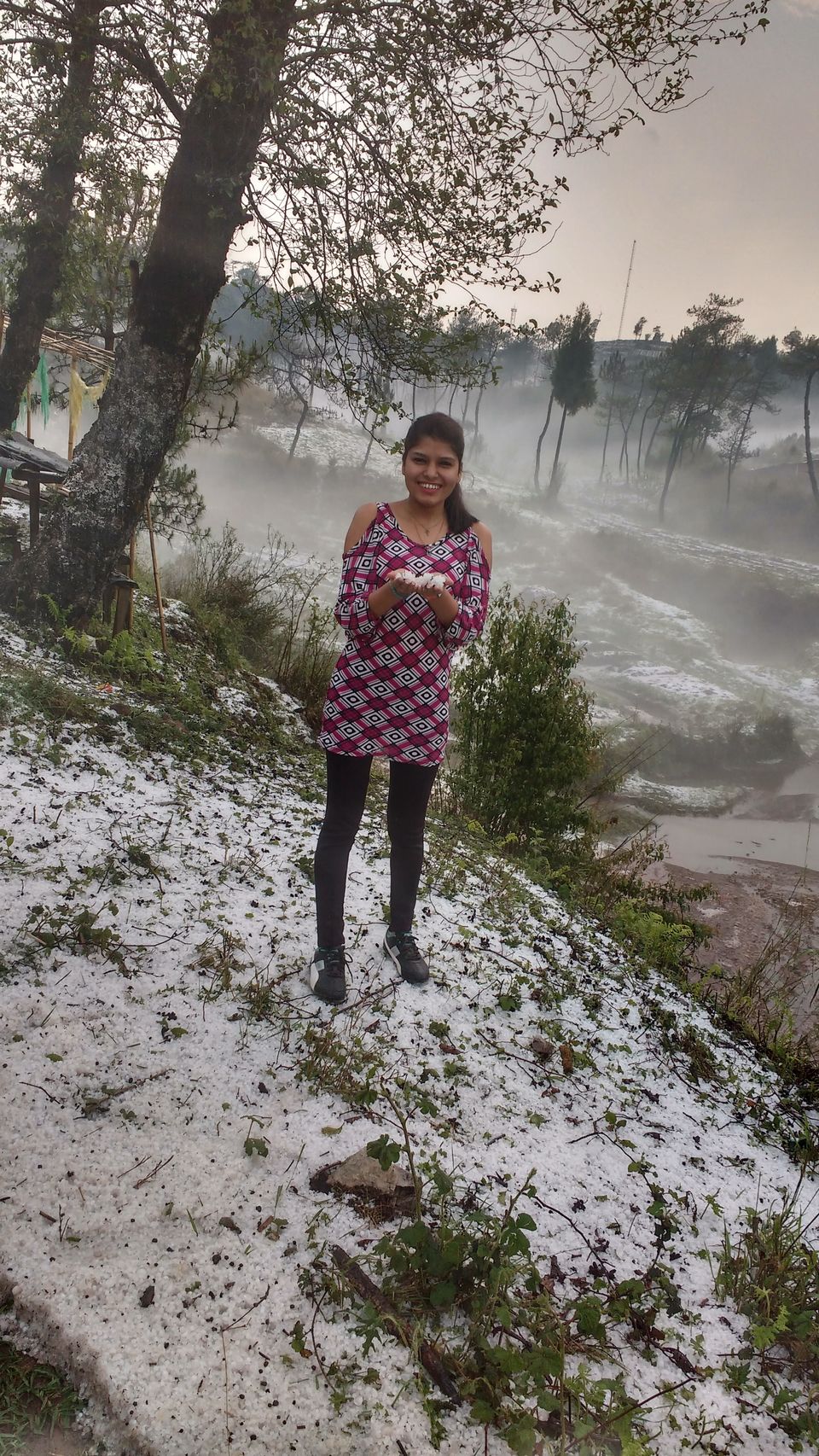 Seven Sisters Falls cum Nohsngithiang Falls
In afternoon, I reached Seven Sisters Falls, which is a seven-segmented waterfall. It is one of the tallest waterfalls in India as the water falls from a height of 315 metres (1,033 feet). I took a binocular on rent to look at it, and that costed me only Rs.10 for as long as I wanted.
Parking fee for light vehicle: Rs.20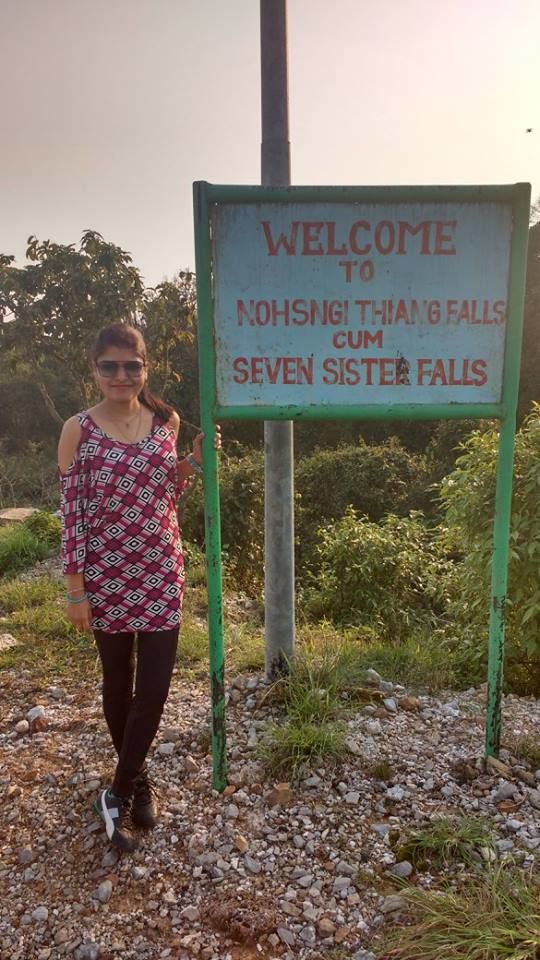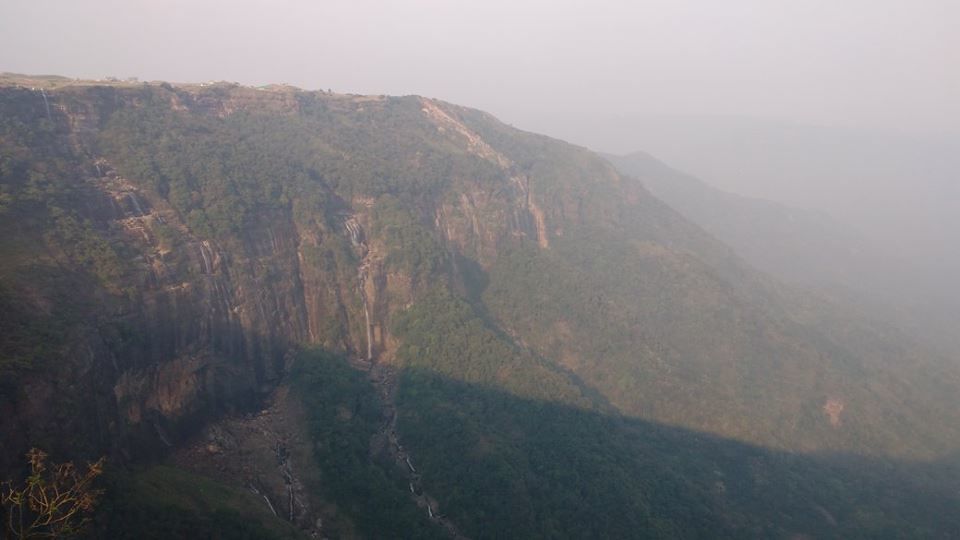 Mawsmai Cave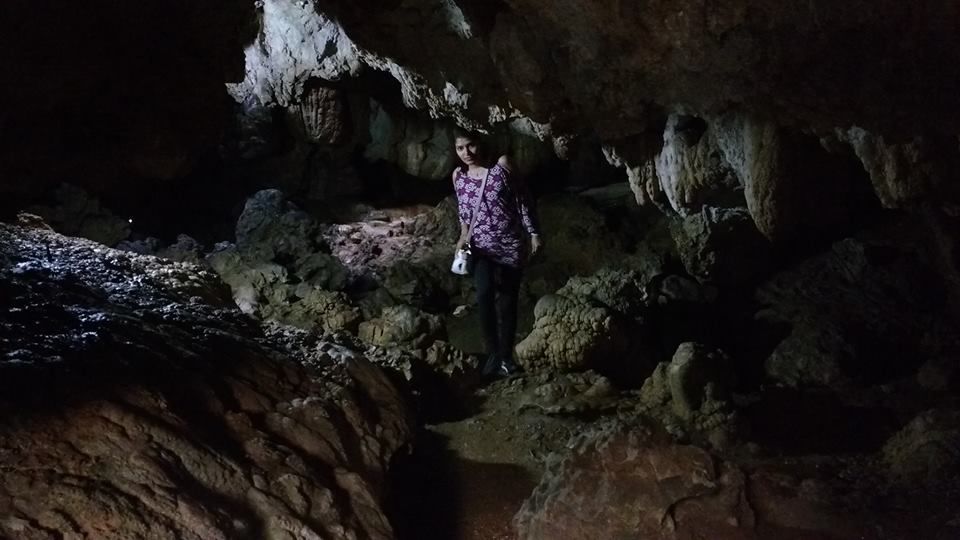 Now that was something which I had never seen before. These caves are among the major attractions of Meghalaya that are situated around 6 kilometers from Cherrapunji. These are naturally formed limestone caves, and you can go inside and see something which you never have. These caves are very long and only a distance of 150 meters is open for tourists. The remaining section is closed. The cave gets narrow and tricky after few steps from the entry point. At some points, I had to crawl and watch out for my head. But after that, I reached a huge room like structure where I saw nature at its best. There are multiple massive rooms like that. The irregular cave is wet and slippery inside. I was awestruck to see innumerable forms, shapes and sizes of the stalactites and stalagmites caves. Years of natural abrasion and underground water have given rise to this magnificent natural wonder. It can be the highlight of your Meghalaya tour. Don't miss it any cost. The best part is that you don't need to follow any queue of people, and you can explore as much as you want.
Parking fee for light vehicle: Rs.20
Entrance Fee: Rs.20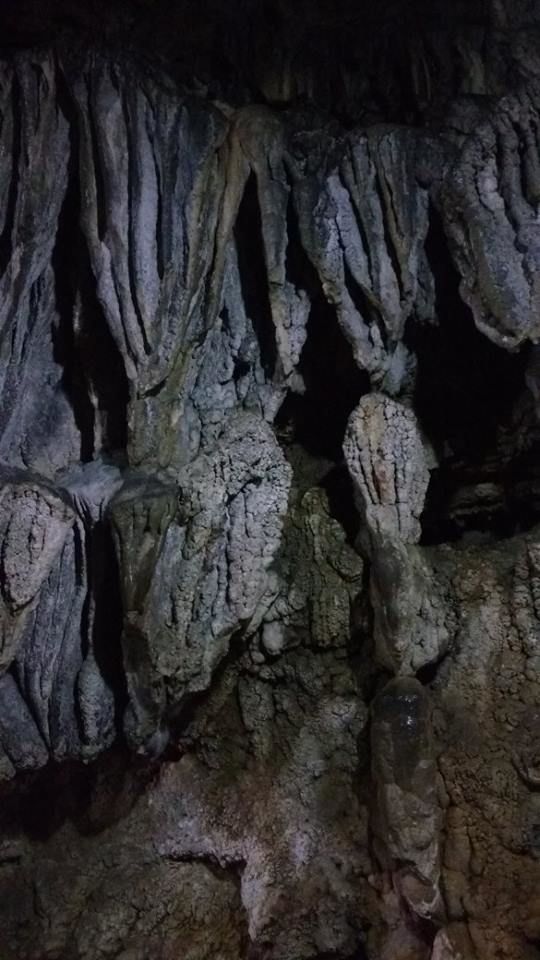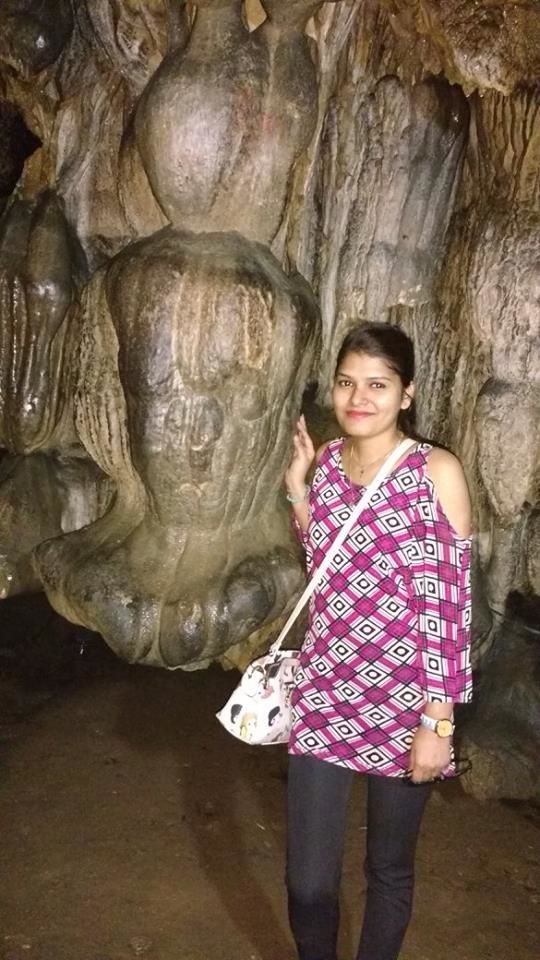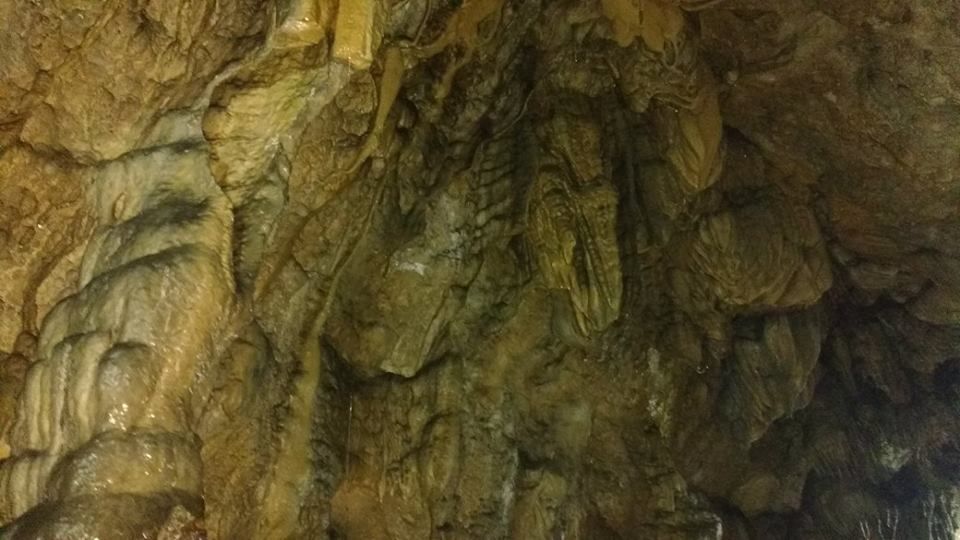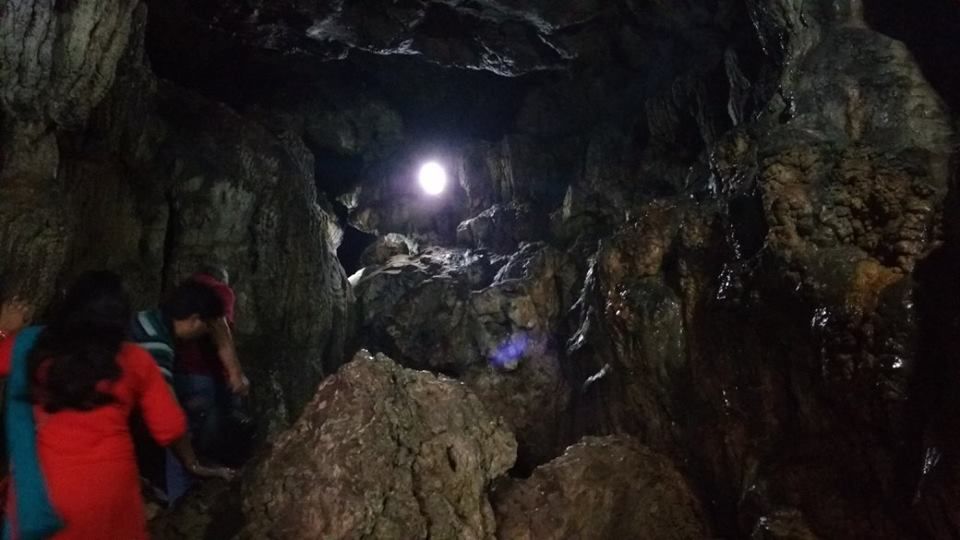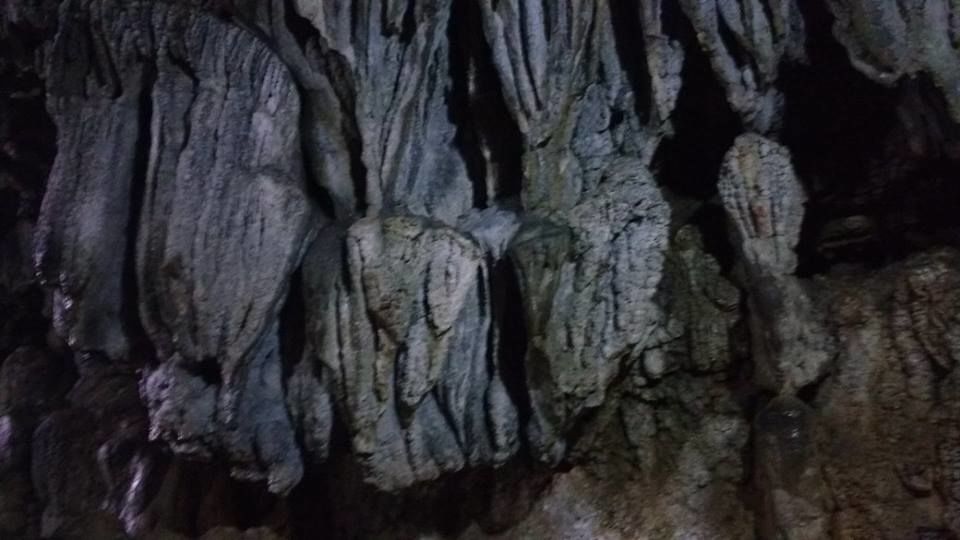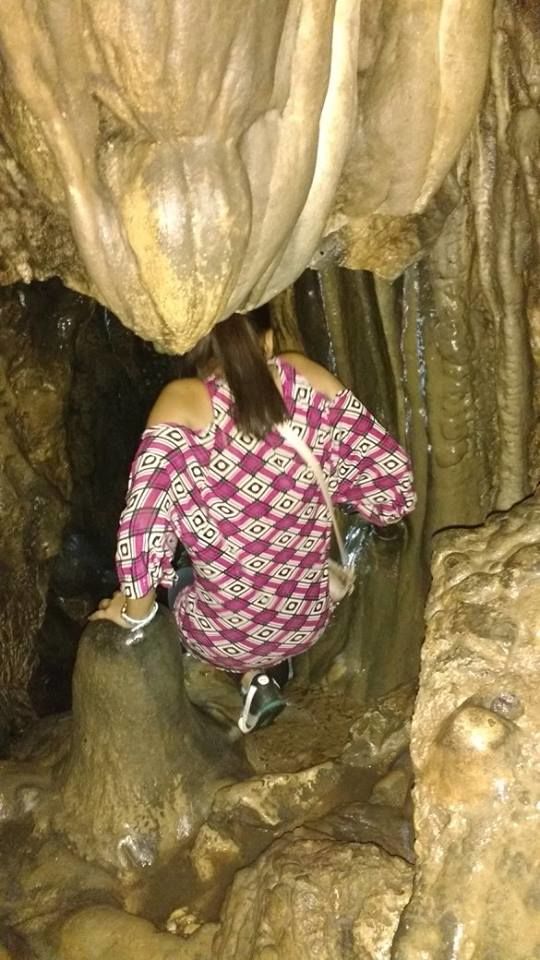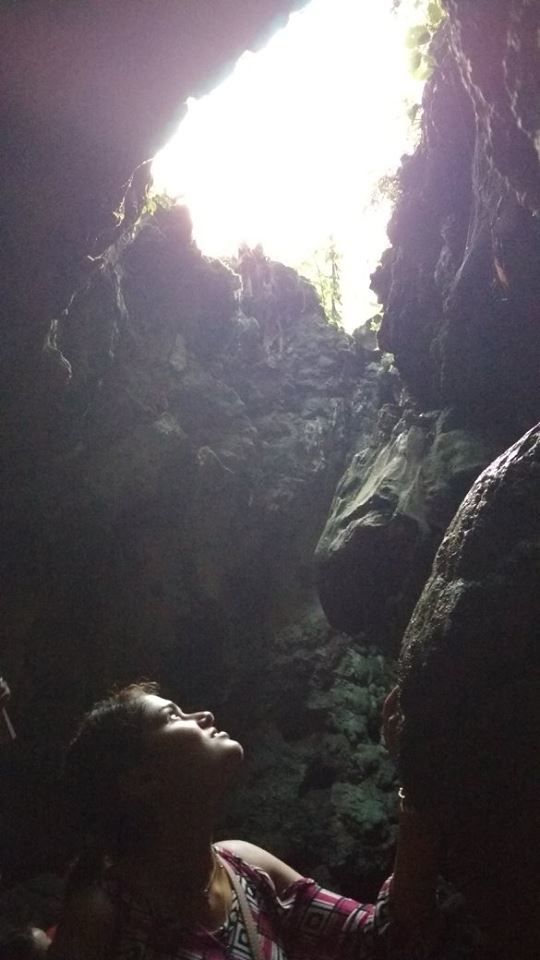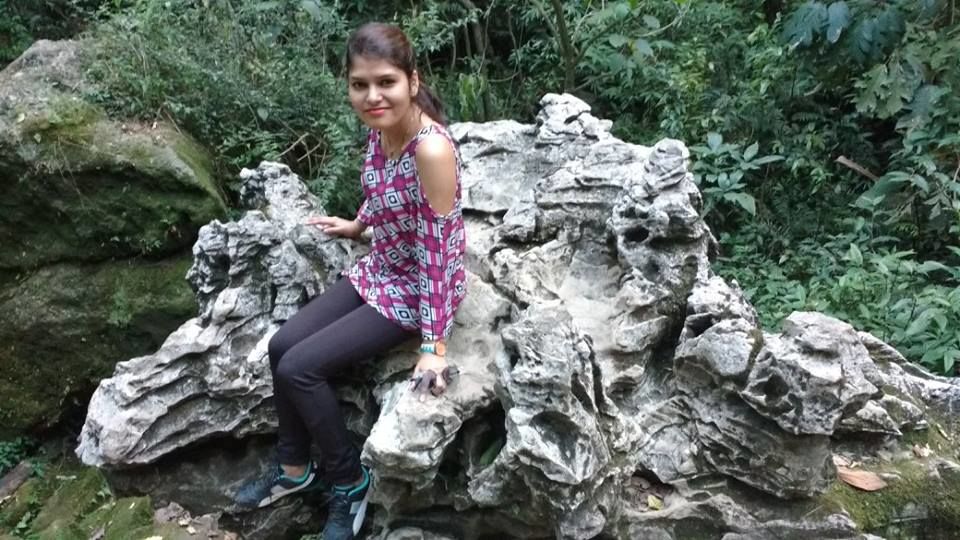 Eco Park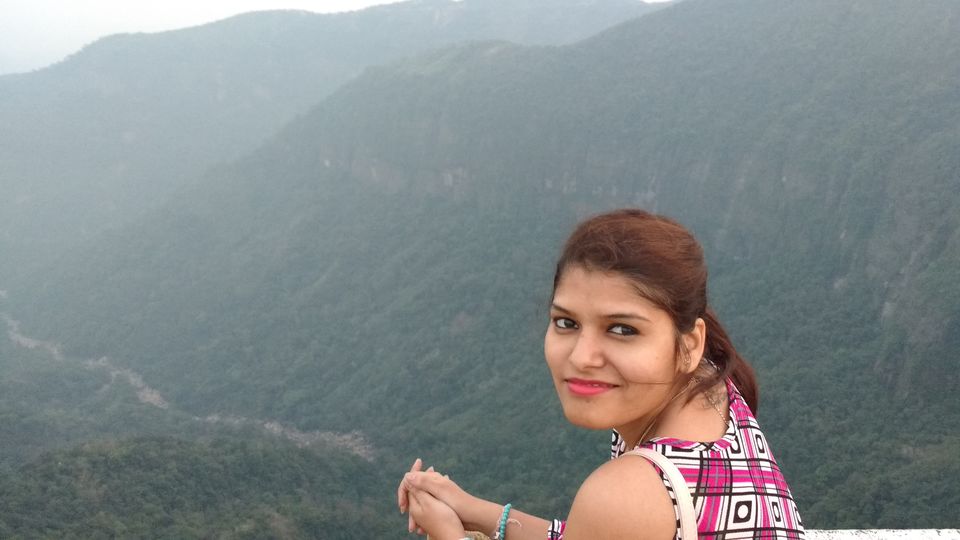 It is a popular tourist attraction from where you can enjoy exquisite view of the 'Green Canyons' of Cherrapunji. You can walk past the crossover bride and arrive at its end to see the marvelous views of Sylhet Plains of Bangladesh. Remember Seven Sisters Falls? The southern corner of this park is the originating point of the waterfall. What else? There are swings also for children.
Entrance Fee: Rs.30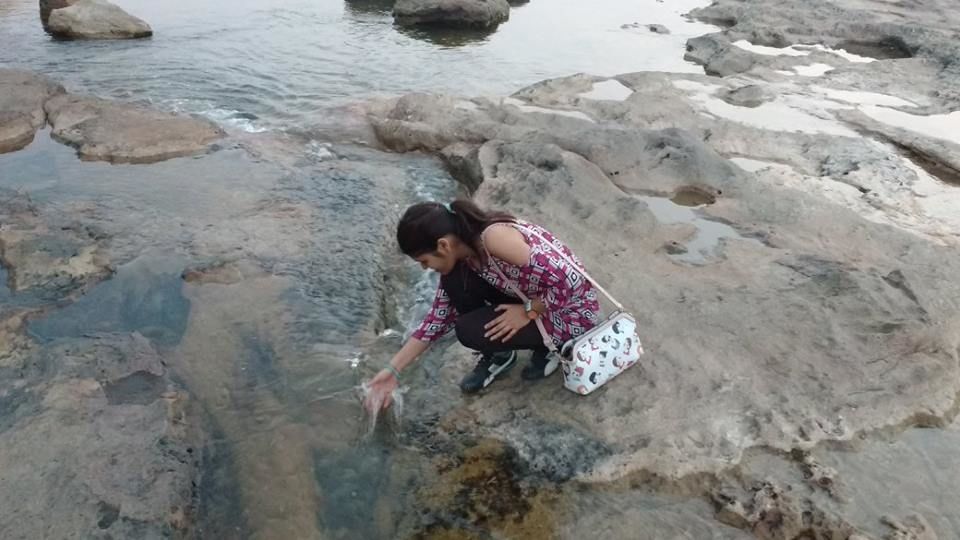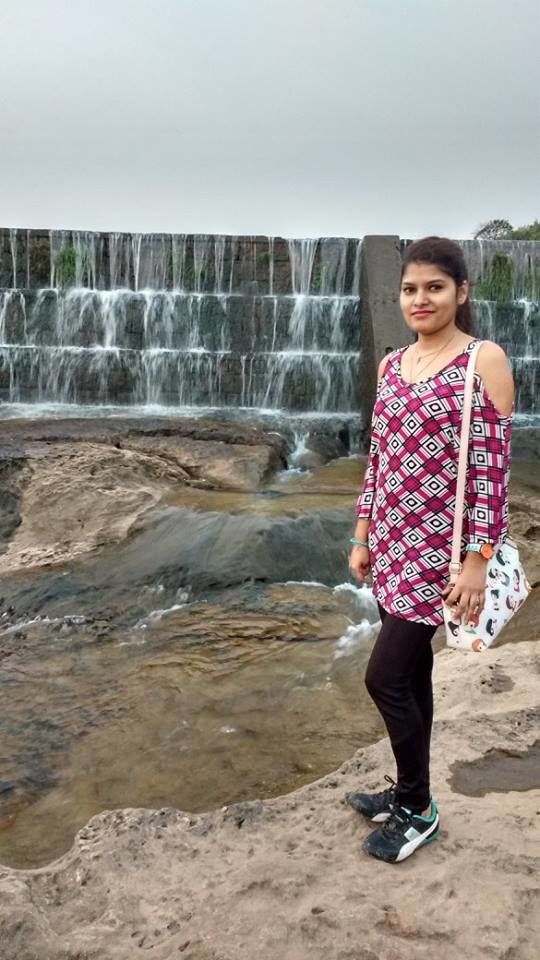 Day 2
Shnongpdeng- The hub of Adventure Activities
The chief reason for going on this trip was adventure activities. I made reservations with Pioneer Adventure Tours and booked my slot for five activities- Kayaking, Zip Line, Cliff Jumping, Snorkeling and Scuba Diving. It's a three-hour drive from Shillong to Shnongpdeng where one can do these activities. The route is so beautiful because of lush green trees on both sides of the road. You can also see India-Bangladesh border on the way.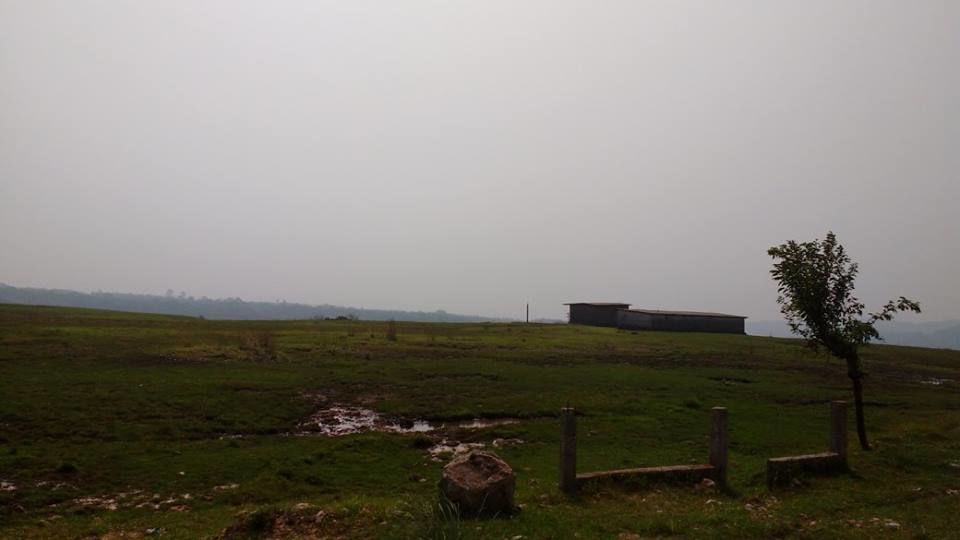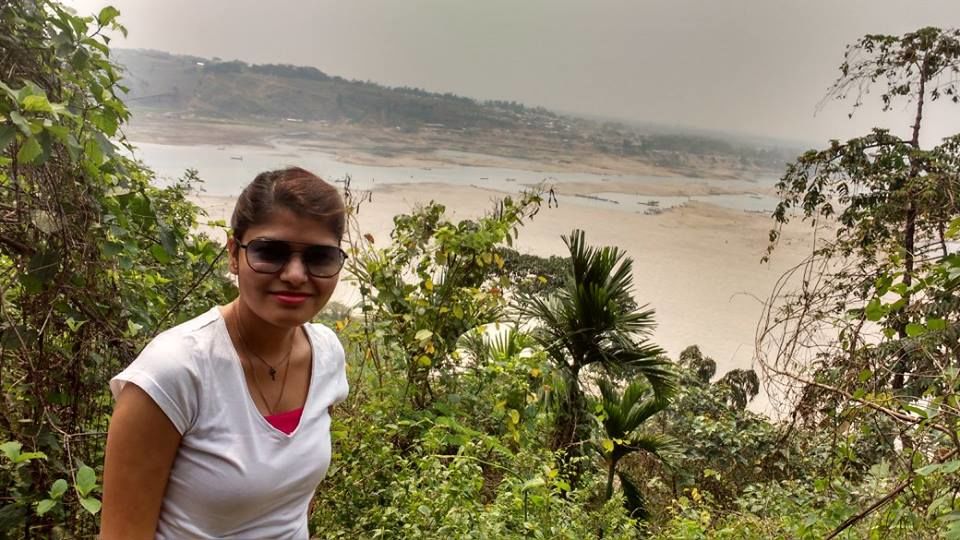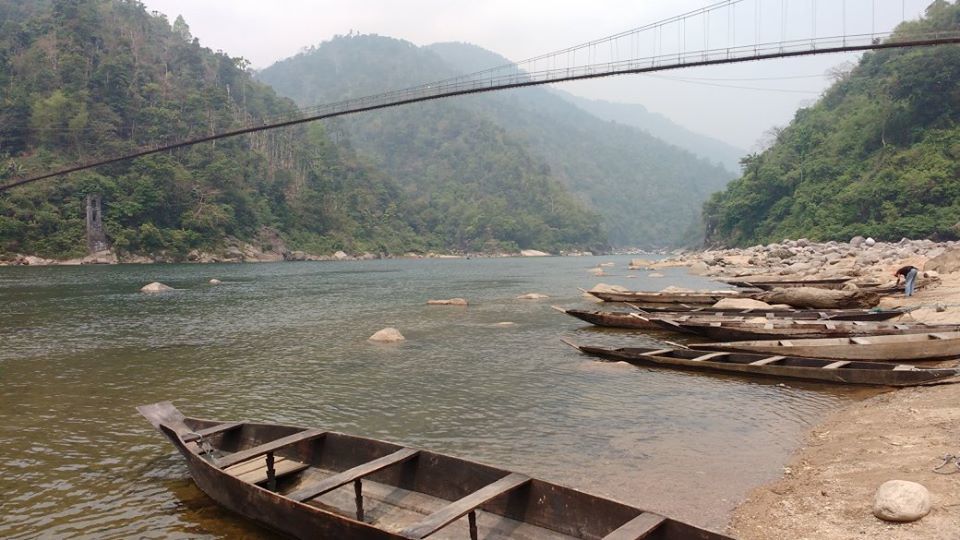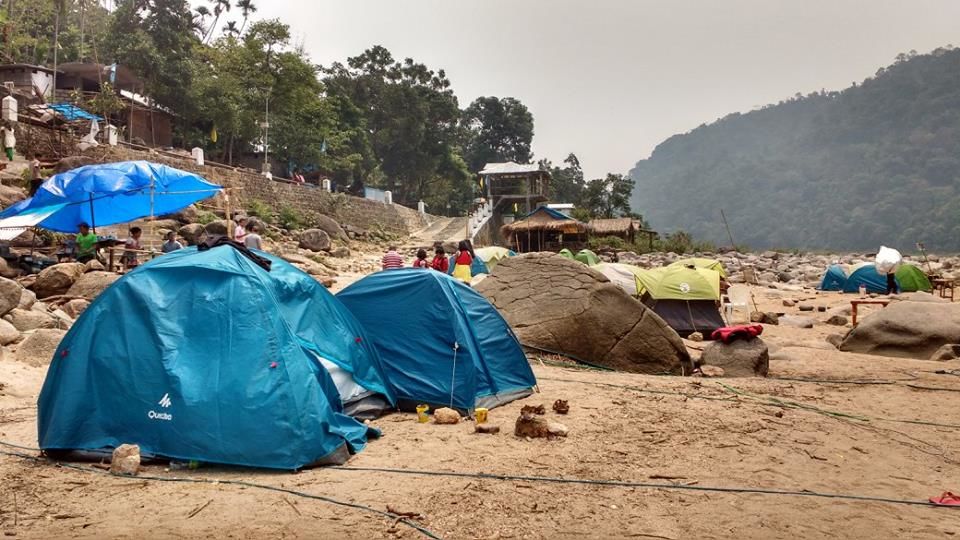 Unfortunately, it was not a perfect day for scuba diving due to some unfavorable weather conditions, so I did the remaining four water activities, which was totally worth my time and money. Being a non-swimmer, I was a little scared of going into the water even after wearing life jacket. But the instructor over there helped me a lot in making me comfortable and calm.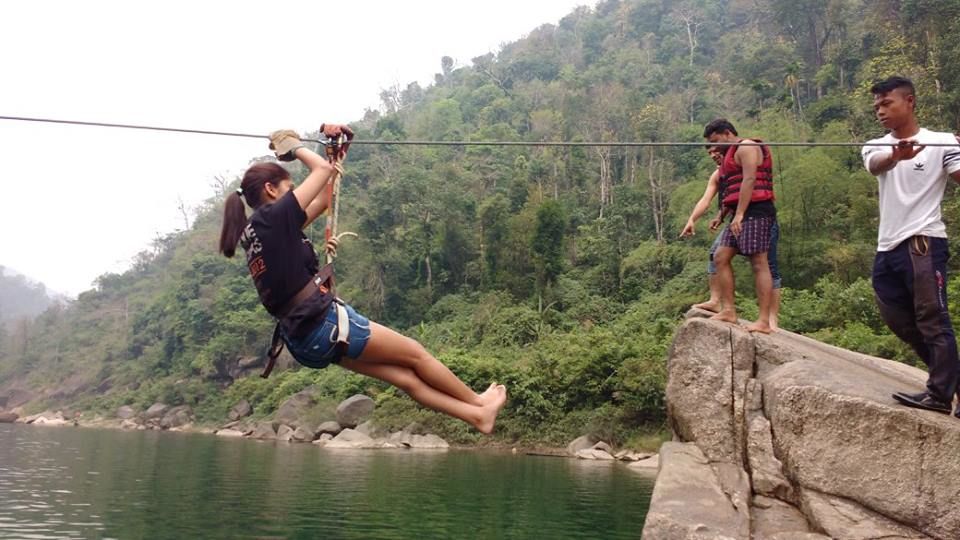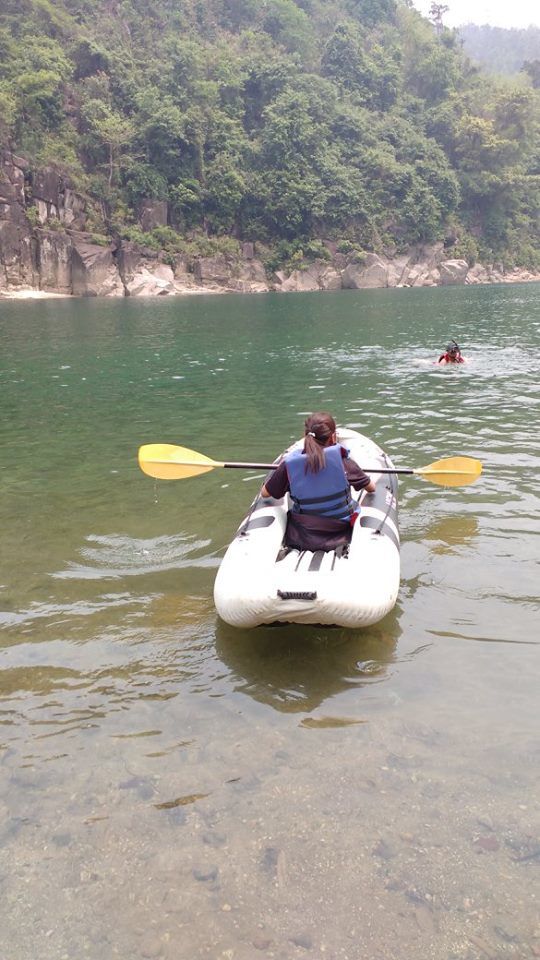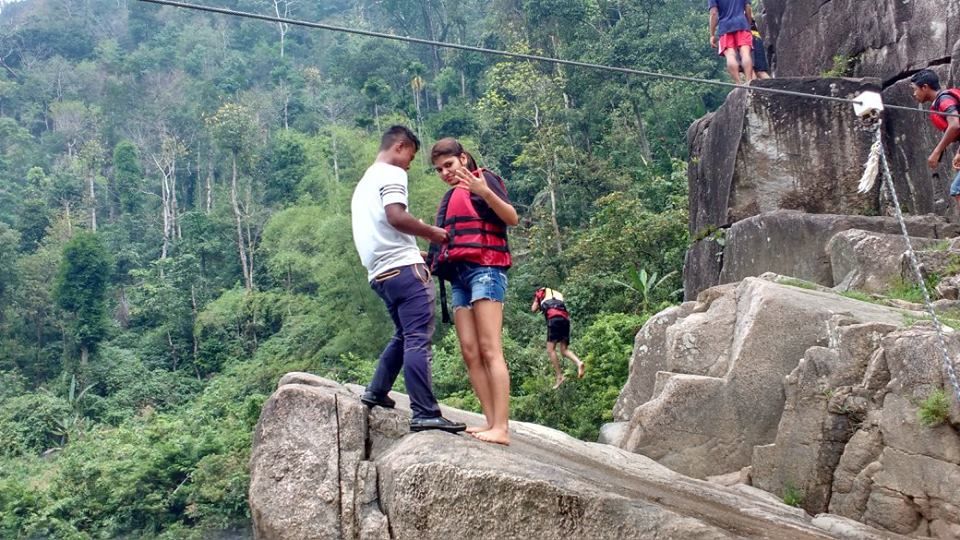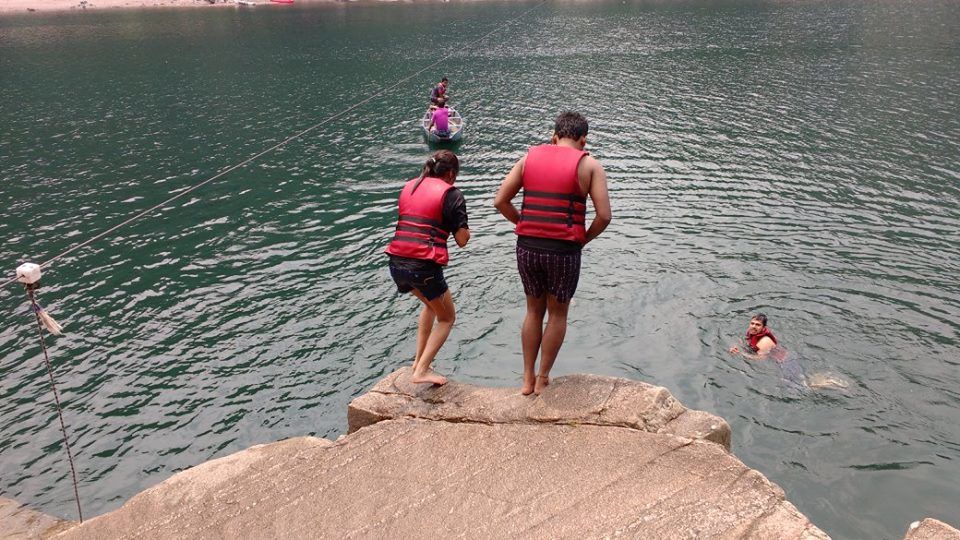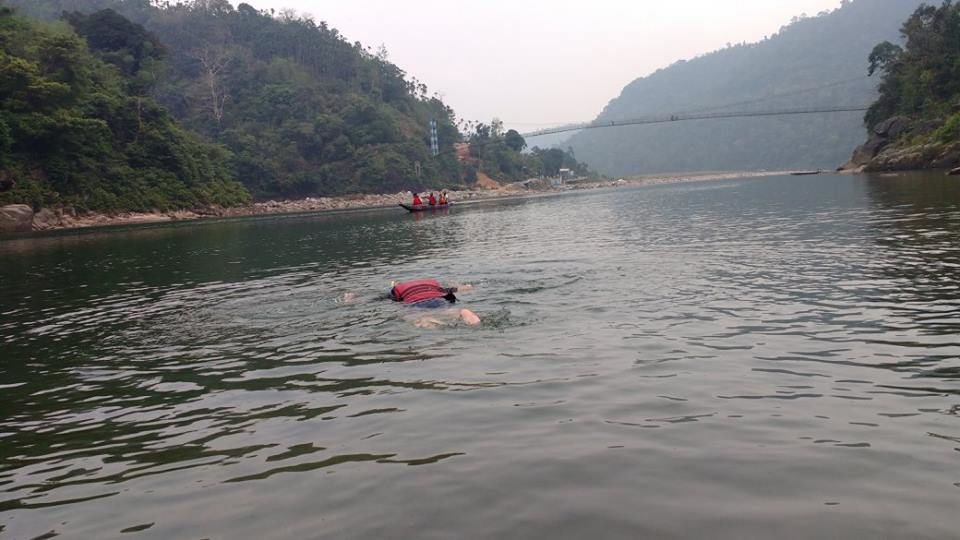 I did all the activities and found cliff jumping to be the best because jumping from height into the water was something that terrified me at that moment. After a lot of cheering and motivation from the instructor, finally I jumped off the cliff, and guess what; it turned out to be the most blissful thing that I had experienced in a while. After that one jump, I got so excited and did nearly 10 jumps. Every time, I experienced the same kick.
The last activity was snorkeling, and this was something I was doing for the first time in my life. It felt so serene and beautiful under the water. The whole experience was awesome. The joy of doing snorkeling was so deep that I would love to do it again for sure. Moreover, I will definitely be going there again for scuba diving.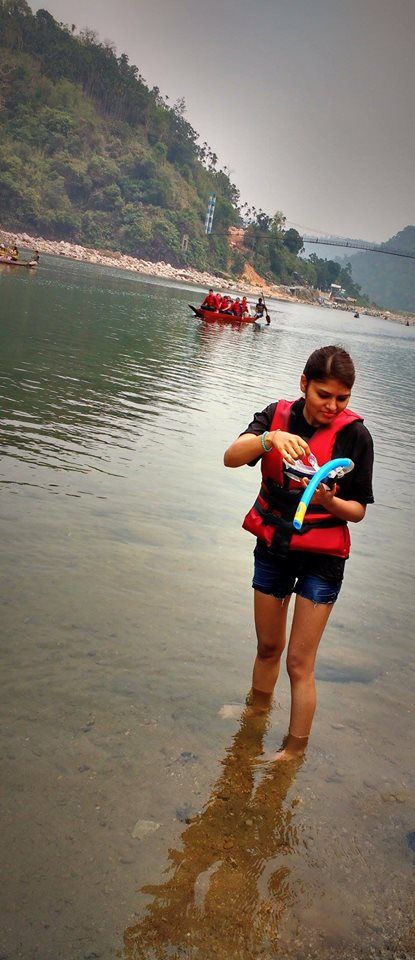 Dawki River

While coming back from Shnongpdeng to Shillong, you can do boating in Dawki River, which is crystal clear and emerald green in colour. The river flows from Meghalaya to Bangladesh. You can see base of the river clearly from atop the bride.
By evening, I reached Hotel Highway Inn where the tariff for one day is Rs.1200 (without meals).
Cloud 9
To experience nightlife of Shillong and to celebrate my first snorkeling experience, I went to Cloud 9, which is among the best lounges here. They had this special event that day called 'Saturday Night Out'. The place was so lively and happening, and was giving serious competition to the clubs of metro cities. Being a vegetarian, I found a little bit difficulty in ordering food as the menu was full of non-vegetarian dishes. But ultimately I ordered manchurian with noodles, which turned out to be amazingly tasty. The music was also good. DJ was playing groovy English party songs because of which dance floor was full. My experience at this vivacious club was 10 on 10.
Day 3
Elephant Falls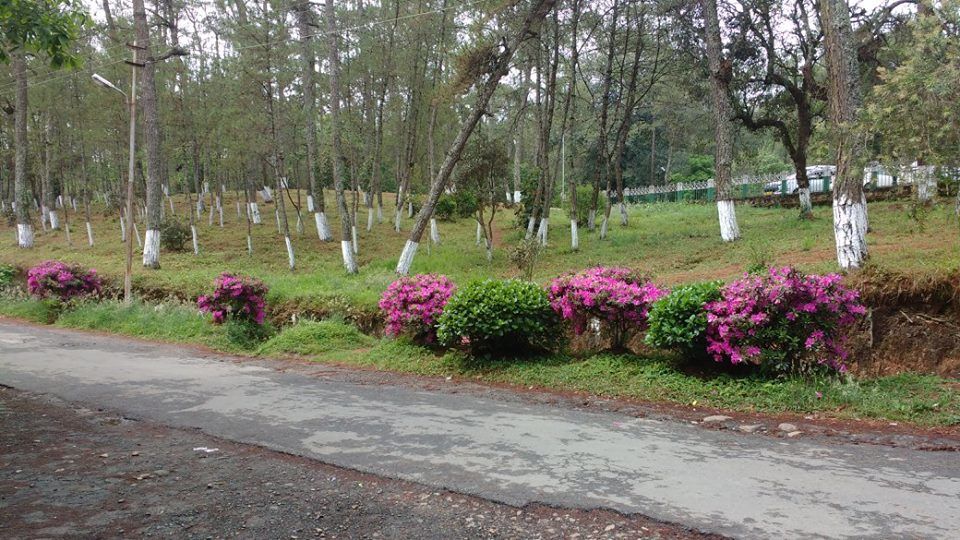 These three sectional waterfalls are located in Upper Shillong. All the three falls can be easily reached by a same easy walking path, which starts to descend from the entrance and takes you to all the waterfalls one by one. I found the third (bottom most) one most amazing. I spent about 30-40 minutes to see all three falls, which included a little bit of walking and photographing.
Parking fee for light vehicle: Rs.20
Smart Phone/Tablet/Still Camera fee: Rs.20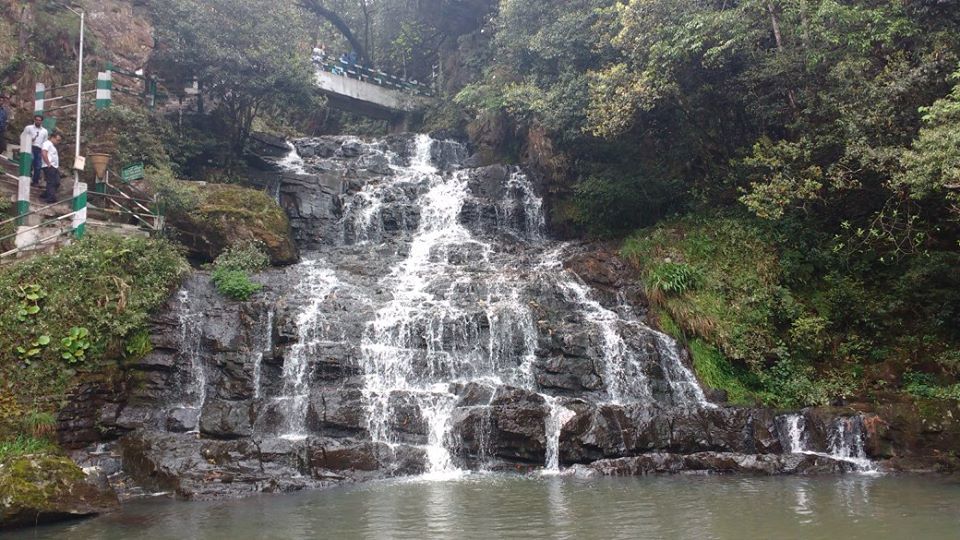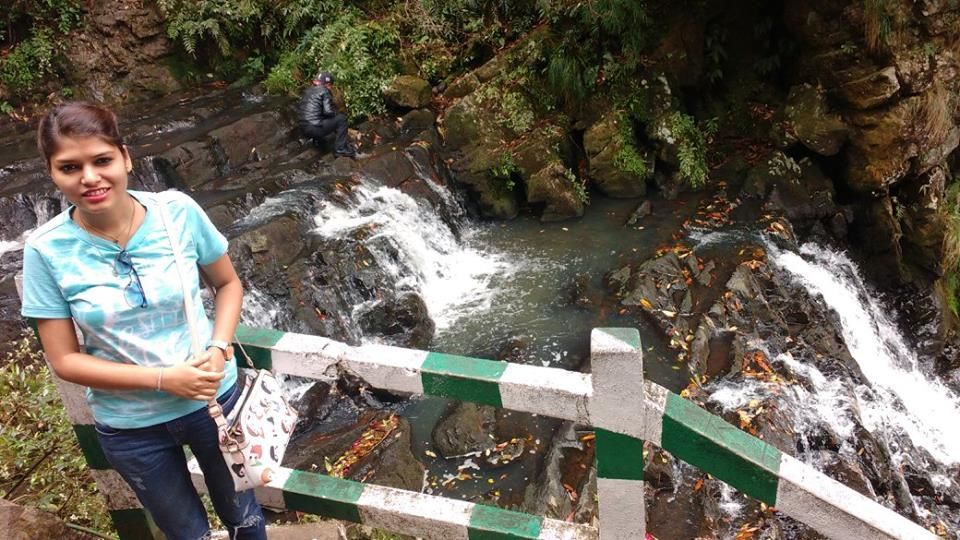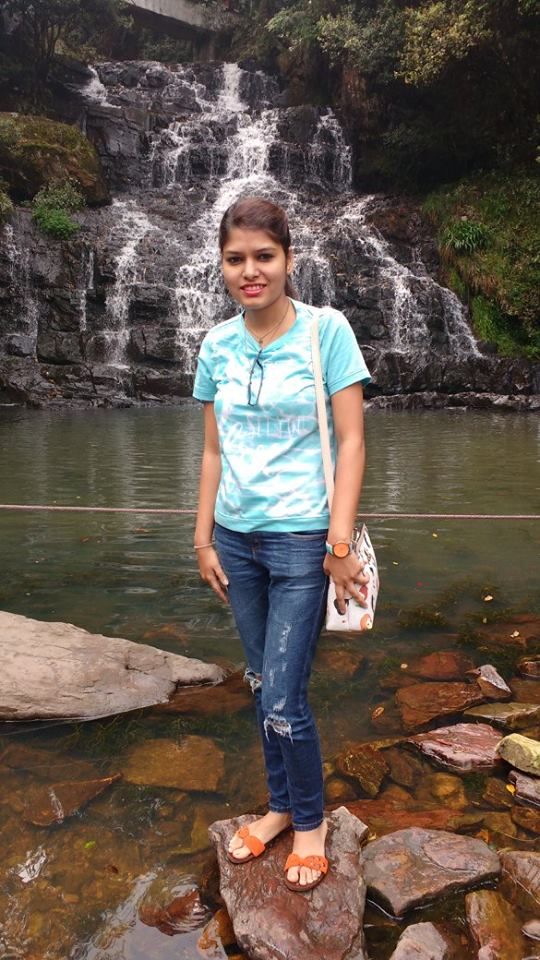 Shillong View Point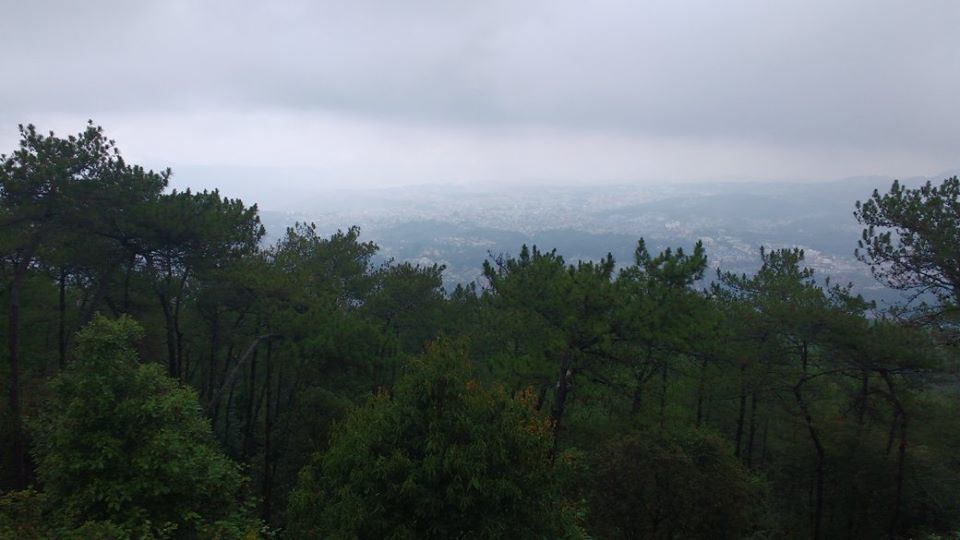 As evident from the name, you can see whole Shillong from this place, and it feels so incredible. It is the highest point of the capital and provides bird's eye view. It offers panoramic views of the whole city including lush green surroundings as well. It is located inside the air force campus, and complete route to reach the viewpoint is spectacular. Clicking pictures inside the campus is strictly prohibited, but you can definitely take pictures once you reach the viewpoint.
Parking fee for light vehicle: Rs.20
Entry fee: Rs.20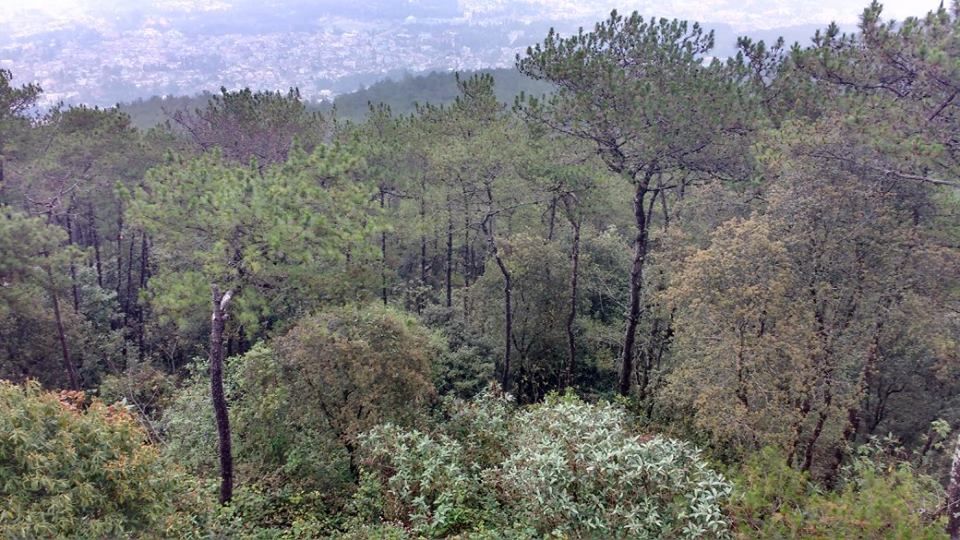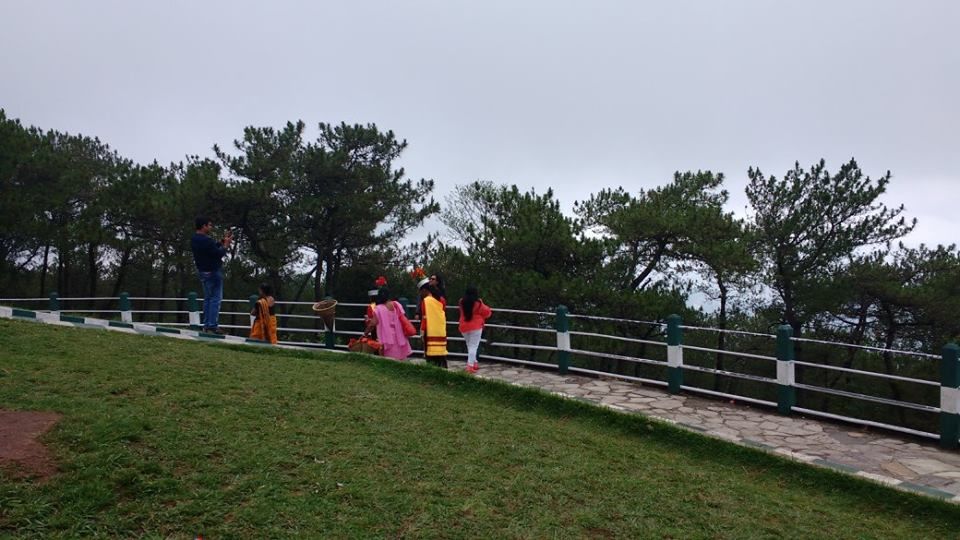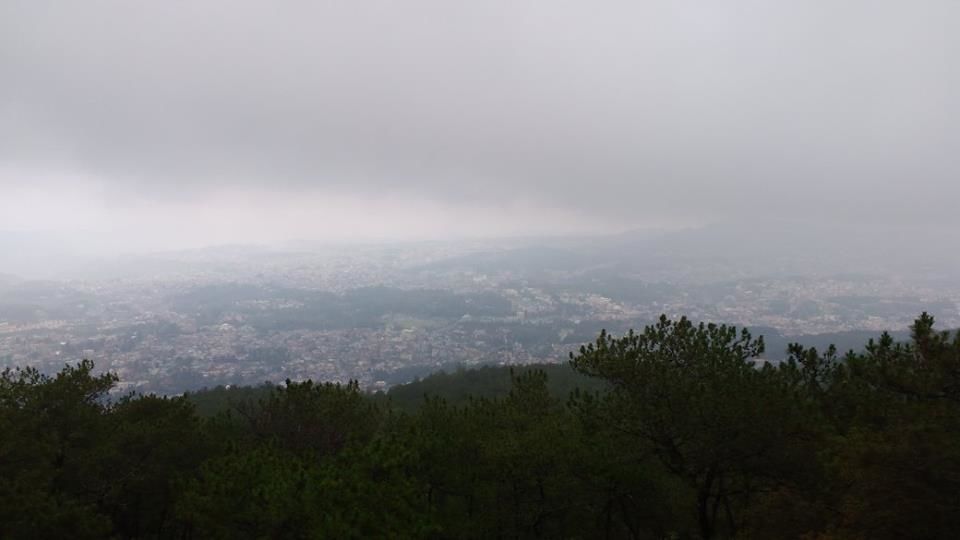 I had a superb time in Meghalaya. I experienced the untouched magnificence of nature as well as adrenaline rush, and that too in just two and a half days, to be precise. Could I ask for anything more? I guess no.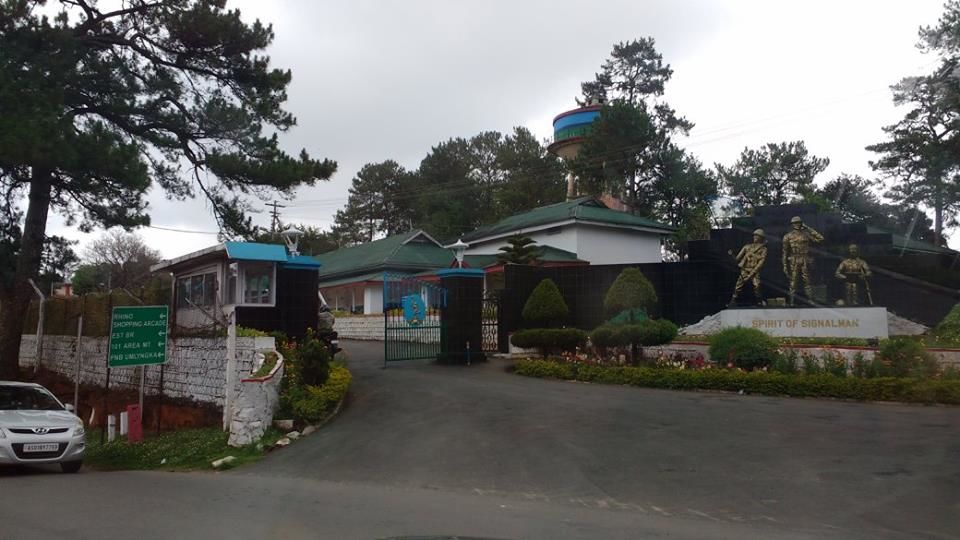 If you too want to travel to this heavenly place, then contact Pocket Traveler, which is the one-stop solution for your travel needs. You don't need to spend your precious time in planning things. Pocket Traveler will take care of that part and will make your Meghalaya trip a memorable experience by offering you the best of everything. It made my stay in Meghalaya unforgettable.
Think no more. Book tickets. Pack your bag. Reach the mystic land of Meghalaya. Experience Nirvana!!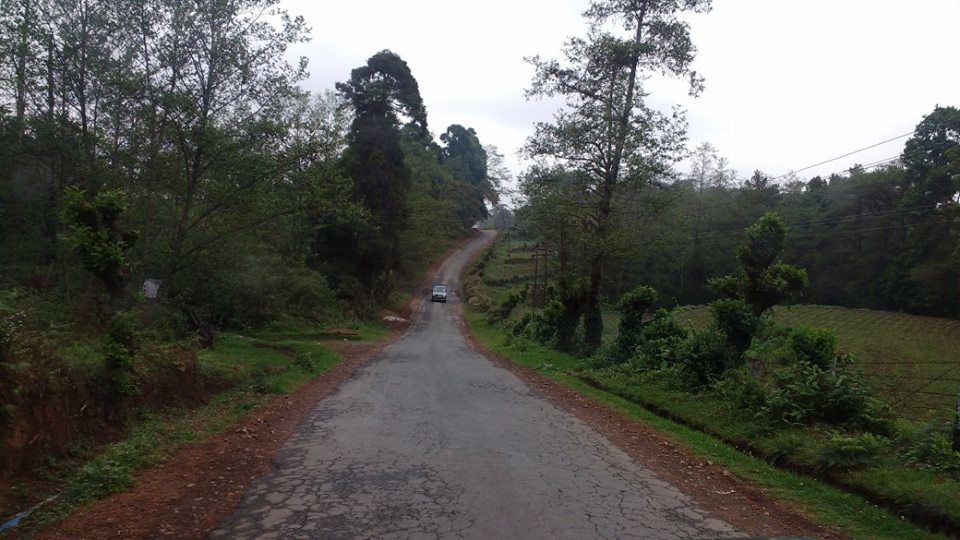 Happy Travelling :)
Frequent searches leading to this page:-