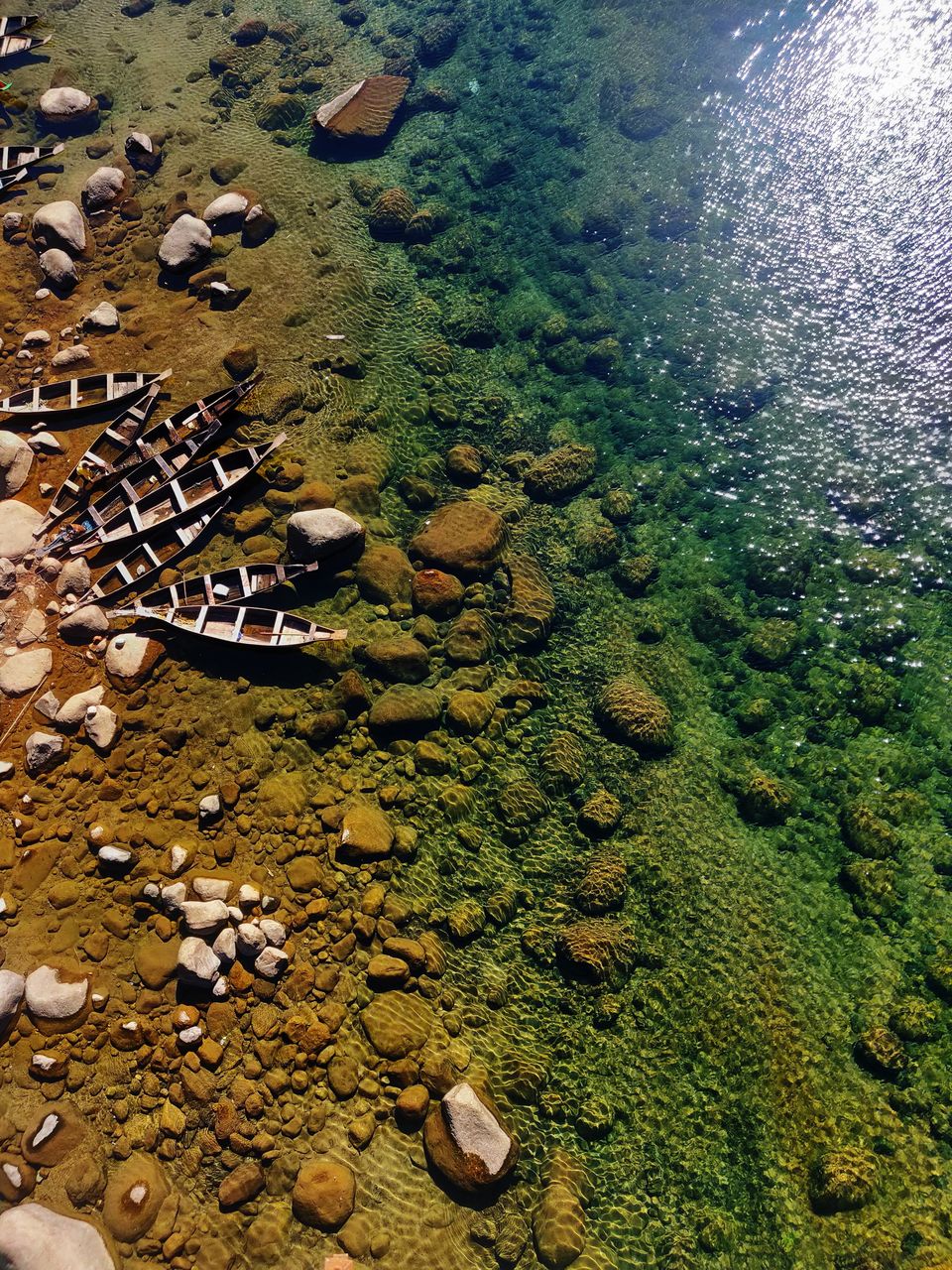 With every place lit up, Christmas trees decorated at every corner & Christmas carol playing everywhere, Meghalaya comes to life during Christmas holidays. No wonder Meghalaya is one of the best destinations in India to celebrate Christmas.
I explored this state during Christmas '18 along with my cousins. This being our first trip to north east India, made us very excited to visit Meghalaya, especially because of the amazing pictures of this place all over internet. But this state is much more than just the beautiful scenic pictures & for sure will go above and beyond fulfilling all expectations.
Must see places in Meghalaya - Double Decker Living Roots Bridge, Rainbow Falls, Shnongpdeng (near Dawki), Krem Dem Cave, Krang Suri Waterfalls
Day Wise Itinerary
Day 1 Guwahati - Shillong
We landed at the Guwahati Airport at around 3 PM. From there it was a nice 3 hour ride on a four lane Highway connecting Guwahati and Shillong.
We reached & checked in at our stay(Airbnb) in Shillong at around 7 & decided to take a stroll in the market as everything else shuts down by 6 PM in the city.
Day 2 Shillong - Mawphlang - Krem Dam - Shillong
The first place we went to was Mawphlang Sacred Forest which is about 25 Kms from Shillong. One of the most remarkable features of the Khasi Hills are their sacred forests which have been preserved by the Khasi Tribe since ages. The most famous sacred forests in the region is the Mawphlang Sacred Forest. This is an ideal destination for a nature lover as this sacred grove offers a variety of species of plants, flowering trees & butterflies, making it virtually nature's museum.
Entry & guide fees - Rs 300 per group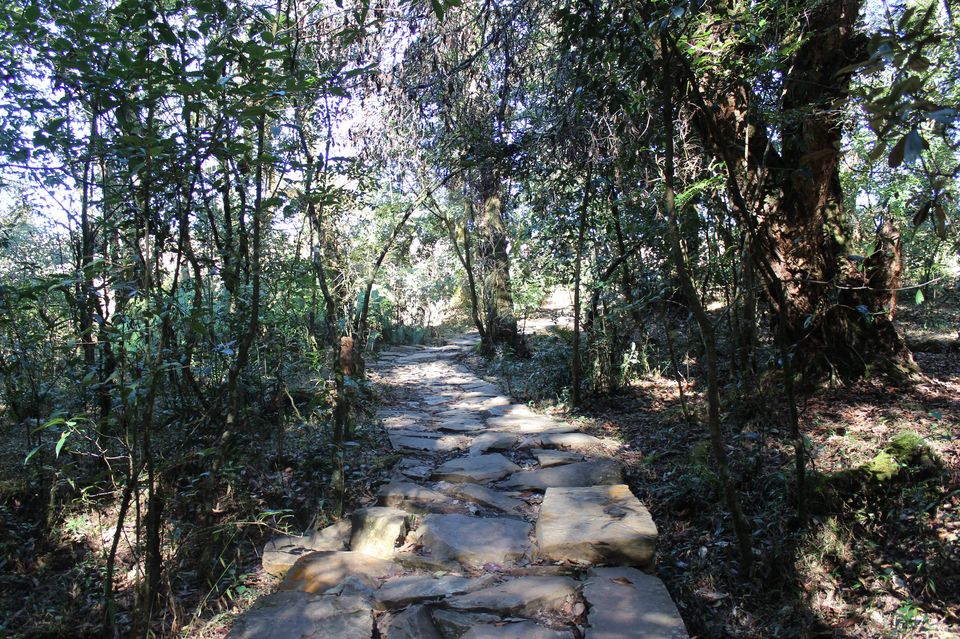 After having authentic khasi lunch at the shop right outside this forest we started towards our second destination of the day, Krem dam Cave which is around 34 Kms from the forest.
Entry Fee & Guide fee - Nil
It is a small trek, but still a little difficult. This location was the most soothing & relaxing place in our whole itinerary. Since this place is not explored by a lot of tourists, it remains almost empty & we could have it all to ourselves.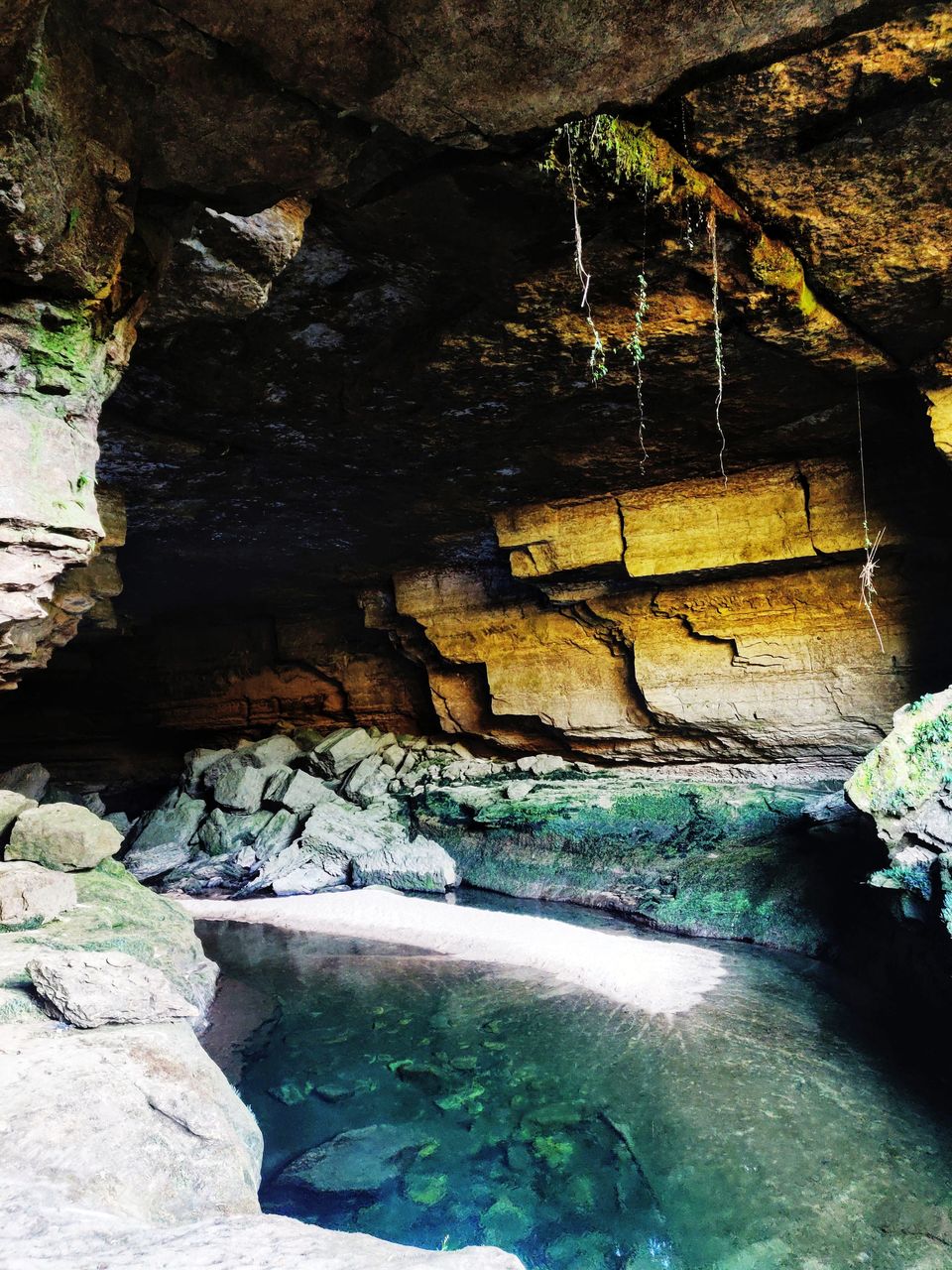 Day 3 Shillong - Double Decker Living route Bridge Rainbow Falls - Shillong
On this day we went for the most difficult trek in Meghalaya: the famous double Decker root bridge trek in Nongriat Village which is around 66 Kms from Shillong and takes around 2.5 hours to reach.
About Double Decker Living Root Bridge
The double Decker bridge is around 150 years old which makes it one of the most unique man-made natural wonders. Root Bridges were made in ancient days by the khasi tribe by training the roots of the trees. It takes around 8-10 years for a root bridge to be able to handle the weight of people crossing it.
Entry fees to Double Decker Bridge - NIL
Guide Fees - Rs. 600 till Double Decker Bridge & Rs. 1000 till Rainbow falls (But taking a guide is not mandatory)
Experience of the trek
Visiting Double Decker Bridge is a little difficult, long & tiring, but all the pain went away once we reached the bridge. The Double Decker Bridge definitely surprised us with its artistic design. No wonder it is one of the best man-made creations out of nature. Below the bridge there is pond which is a natural fish pedicure(spa) pond. After spending some time here, we went ahead to the Rainbow falls which is an hour trek more from Double Decker Bridge. In all it took around 7 hours to complete this trek.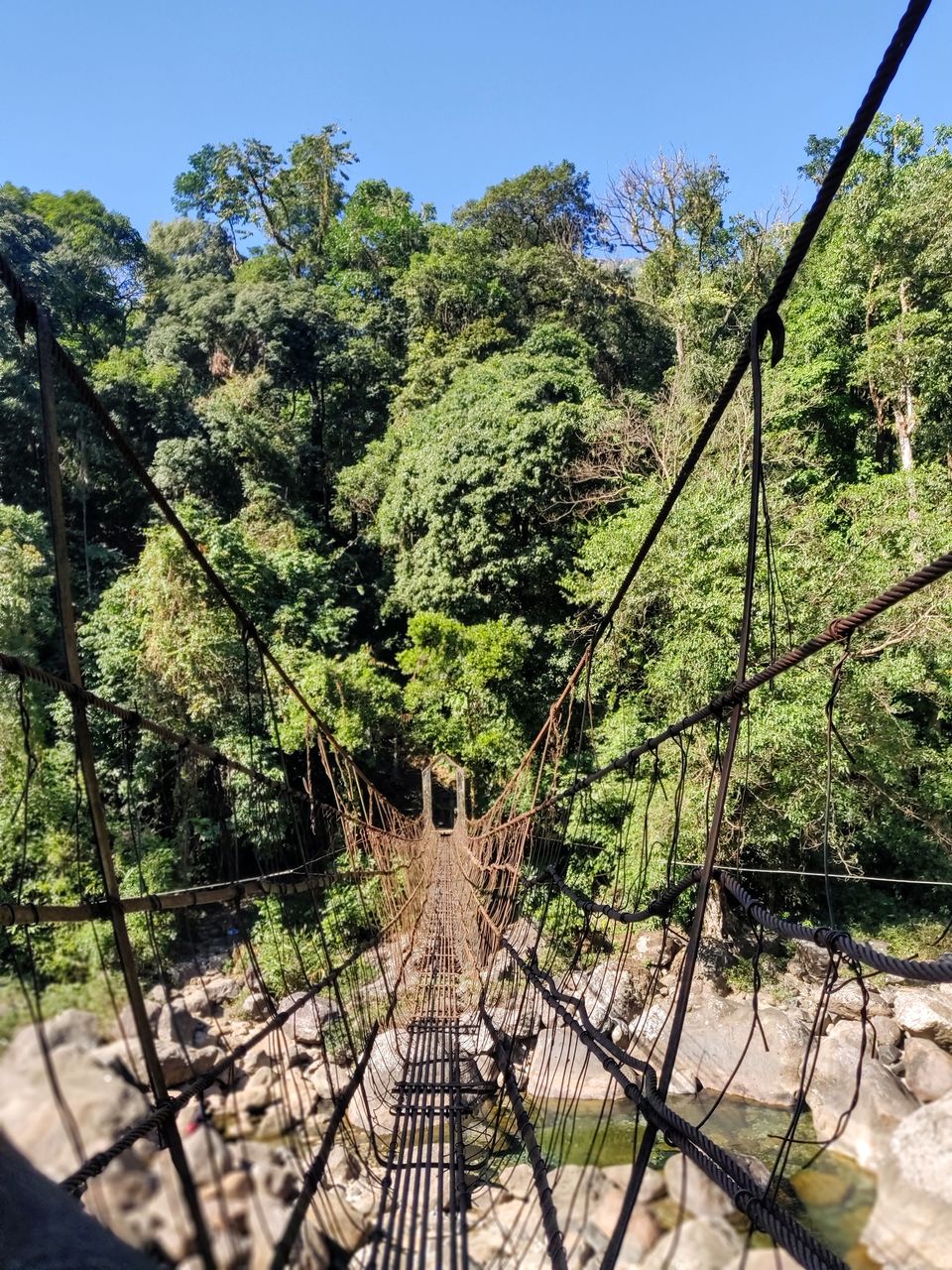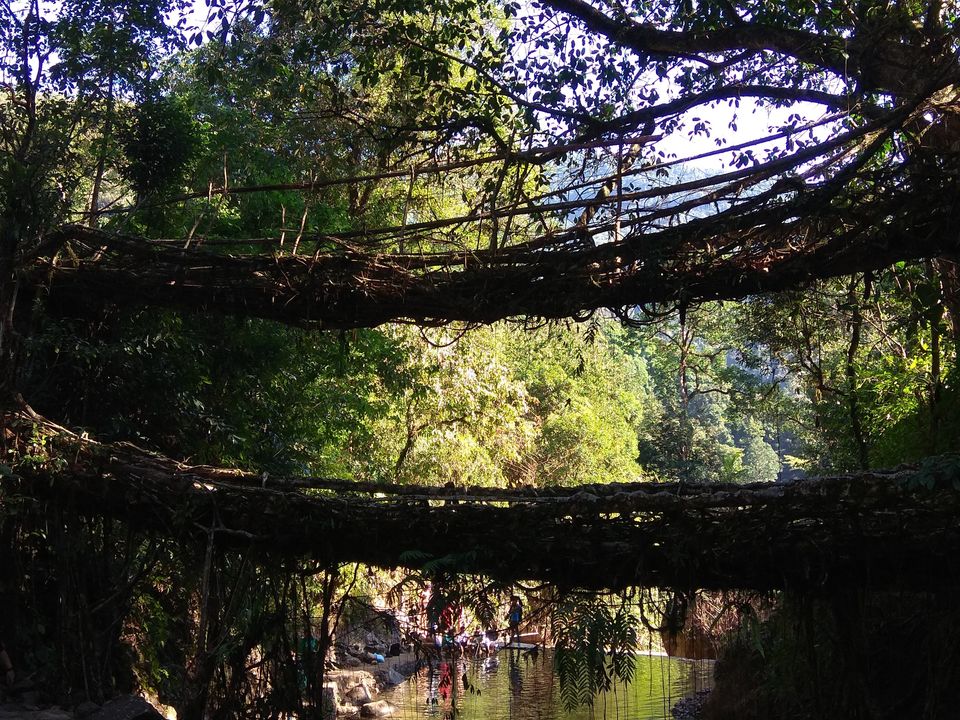 Day 4 - Shillong - Krang Suri water falls - Shnongpdeng - Bangladesh Border- Shillong - Christmas Mass in Shillong
We started at 7 AM from Shillong towards Shnongpdeng, a village in Jaintia Hill where the sparkling clear Umngot River Flows. The River is so crystal clear that the bed of the river can be seen clearly with the naked eye & the boats on the river look like they are floating in thin air.
On the way to Shnongpdeng, we visited the Krang Suri water falls which is one of the most beautiful water falls in Meghalaya.
About Shnonpdeng
The place is located 8 Kms ahead of the Dawki (which is one of the most famous tourist spots in Meghalaya). Shnonpdeng is slightly less visited by tourists as they generally end up stopping at the Dawki River. Shnonpdeng is often visited by the locals, has a clear water river,camping site, adventure sports, boating and amazing views.
Things to do in Shnonpdeng - Boating, Kayaking, Cliff Diving, Scuba Diving, Snorkeling, zip lining, camping & swimming.
Post Shnonpdeng we visited the India-Bangladesh Border which is near Dawki. The border actually has no walls or fences, just the border security forces guarding on both the sides.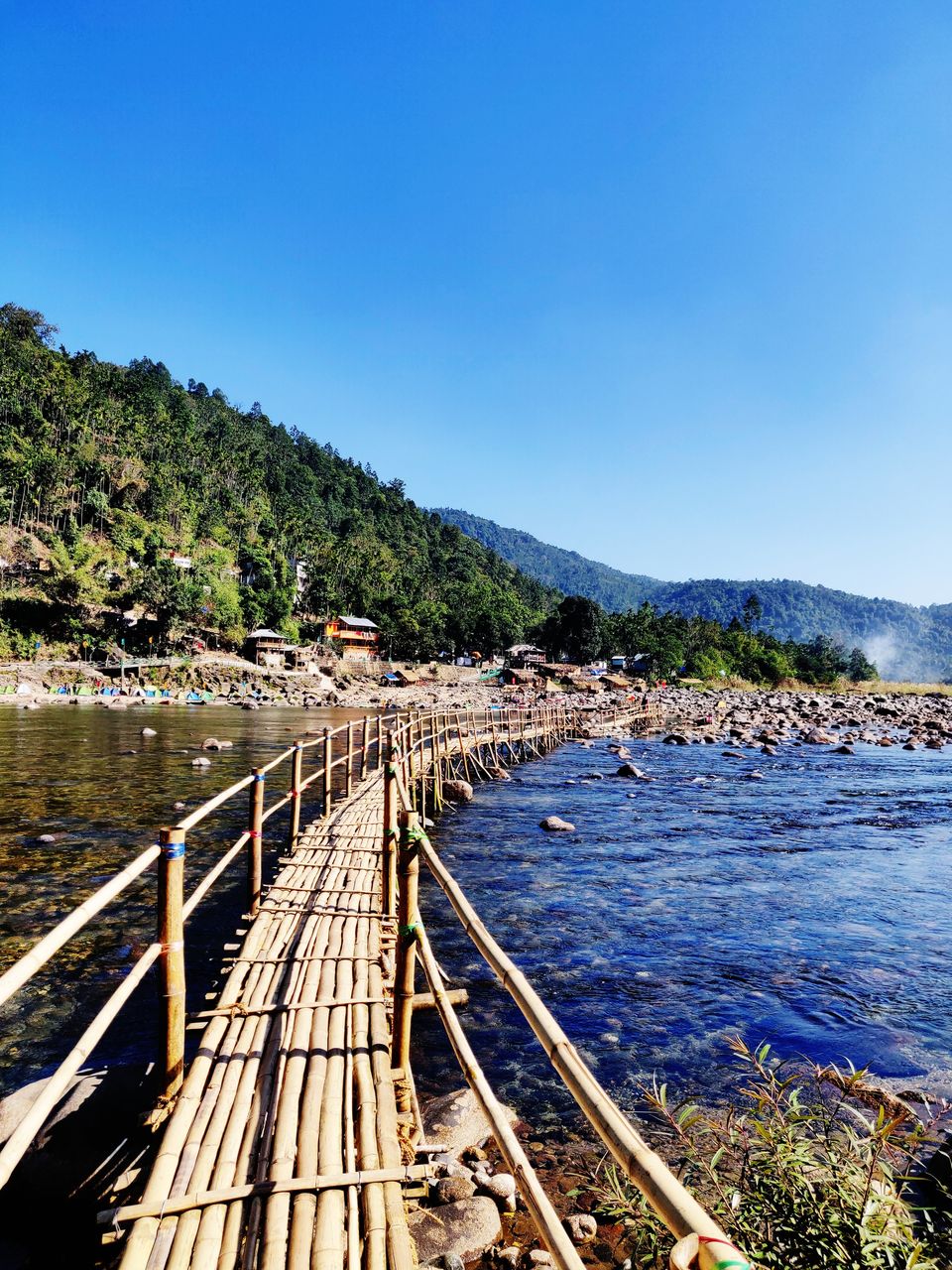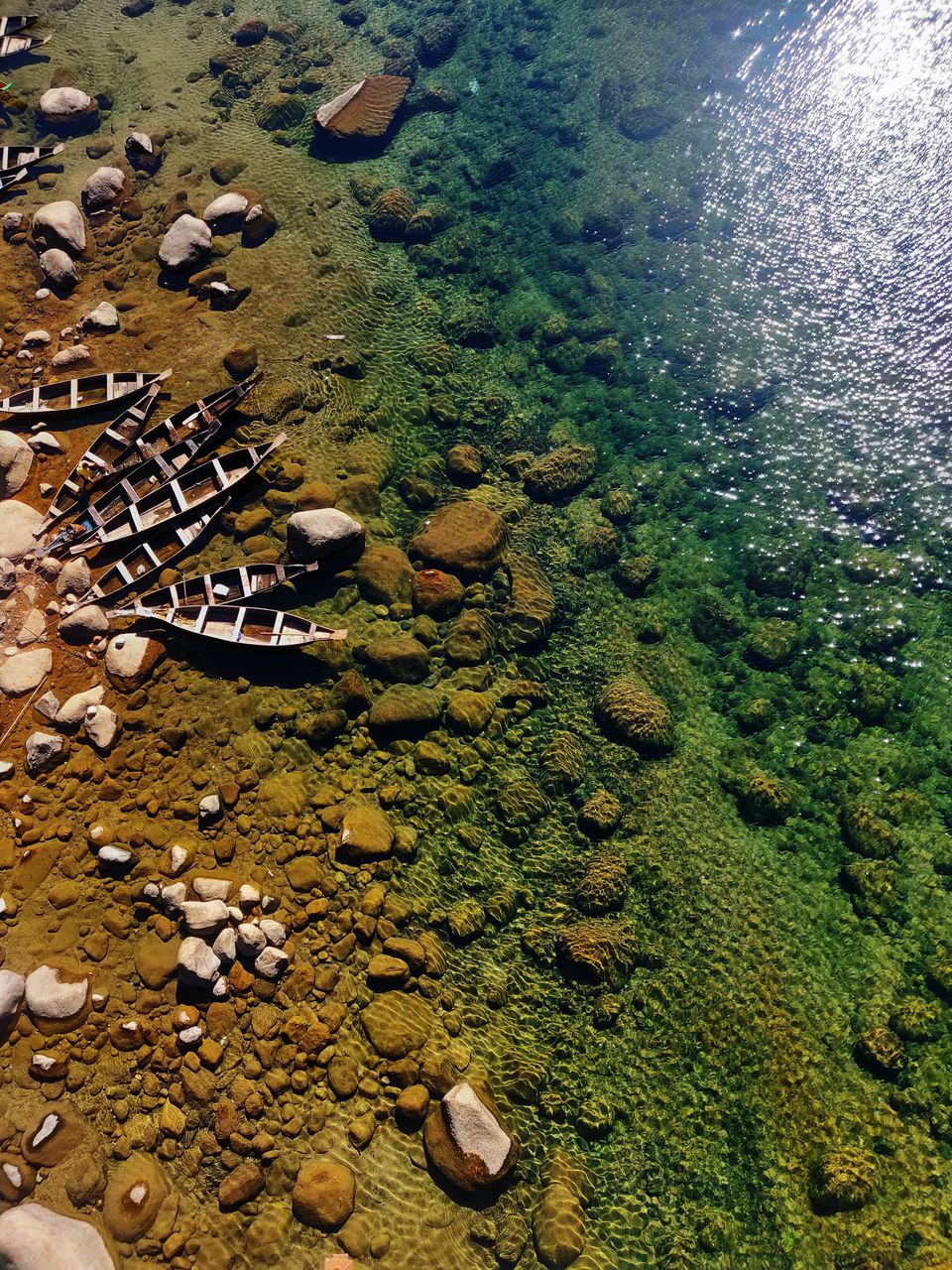 Day 5 - Shillong - Umiam Lake - Guwahati Airport
As all good things have an end, so did our trip. We packed all the fun and amazing memories with us & started our return journey towards Guwahati Airport. On the way we stopped at Umiam Lake, our last part of sight-seeing. Umiam lake is at a distance of 15 Kms from Shillong and is a vast & scenic reservoir which is a must see while returning.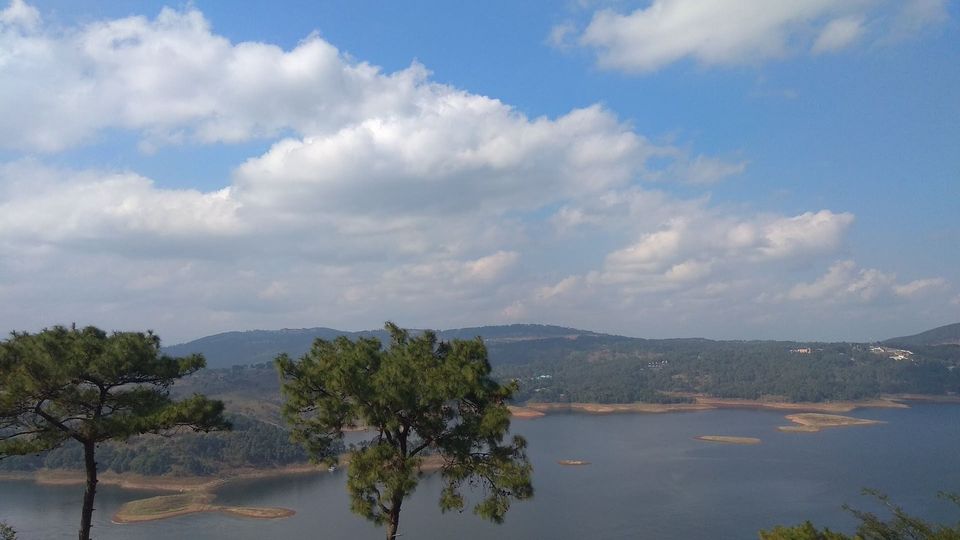 This was one of the best trips I ever made & one thing I can tell for sure is Meghalaya will truly mesmerize anyone & is worth the visit!
For Detail Itinerary along with travel cost & tips, refer to my personal blog Click here

Frequent searches leading to this page:-