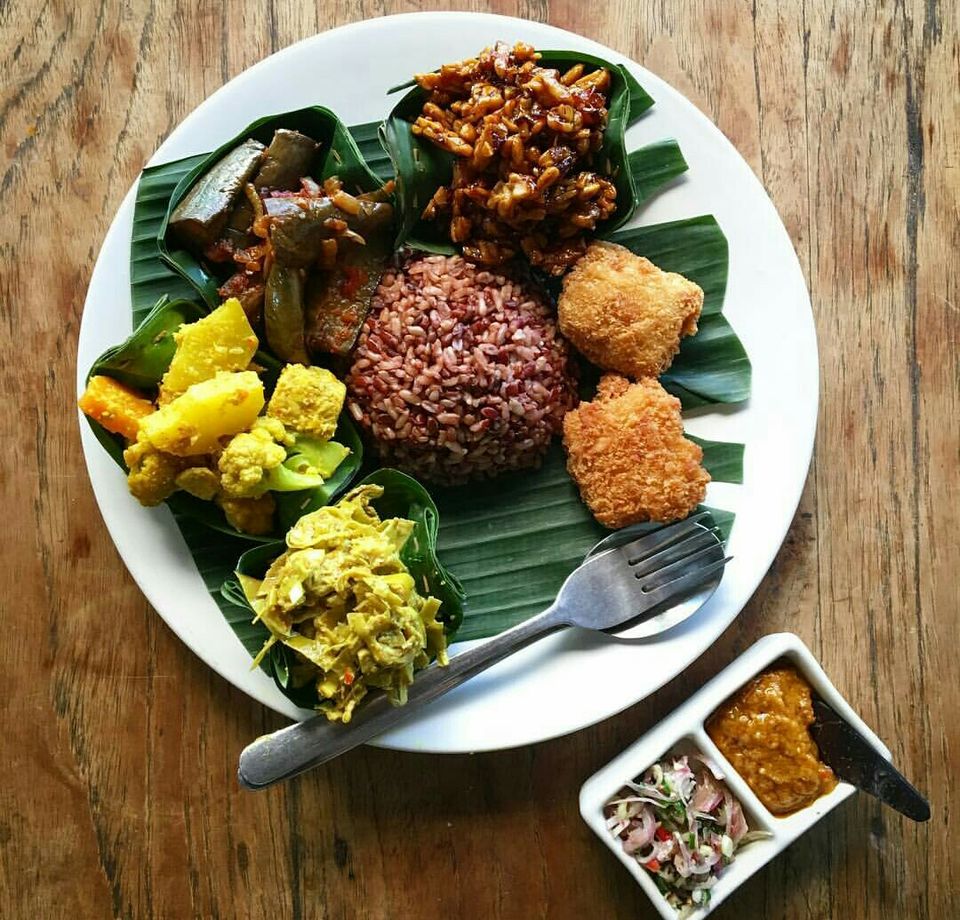 Indonesia is made up on en number of islands with varied cultures that specialise in different kinds traditions as well as food. Balinese food is a mix of seafood , assorted food and grills that will flavour your taste buds like never before.
Here's a list of assorted and mouthwatering food you'd not wanna miss :
1. Seafood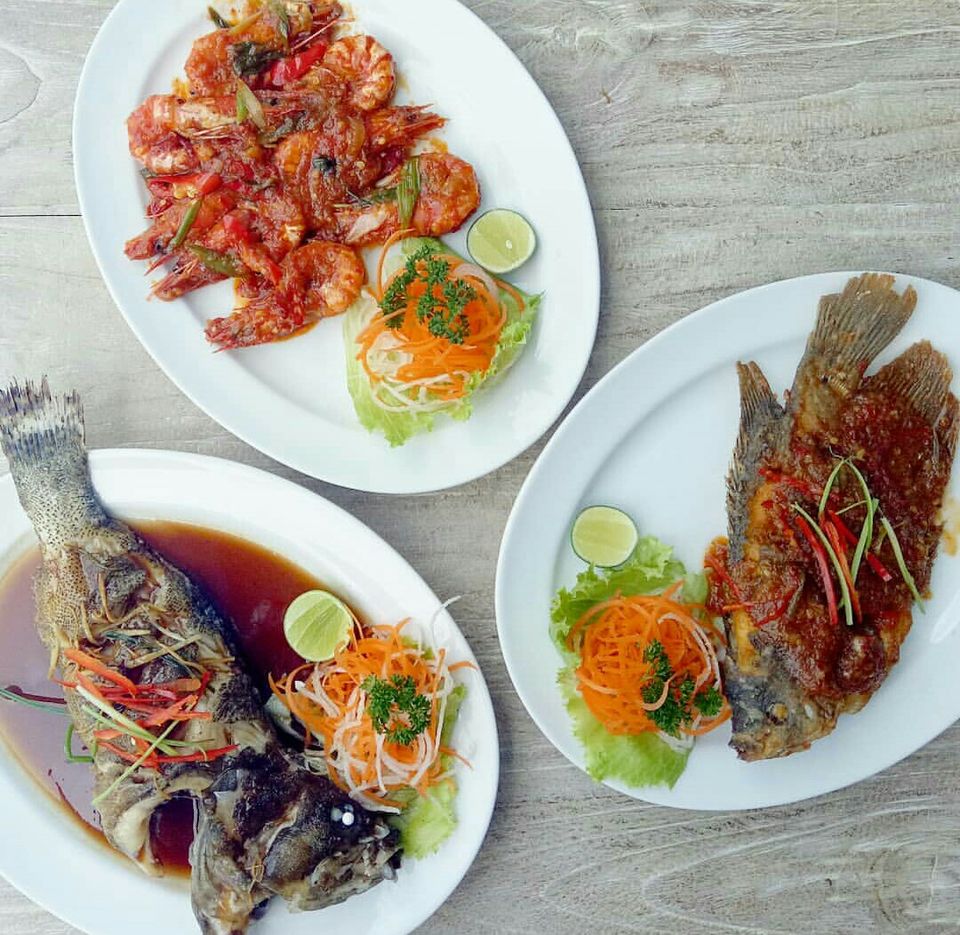 Jimbaran Bay is also known as Bali's seafood hub as it caters a variety of seafood meals at its beach facing restaurants and shacks.
2. Satay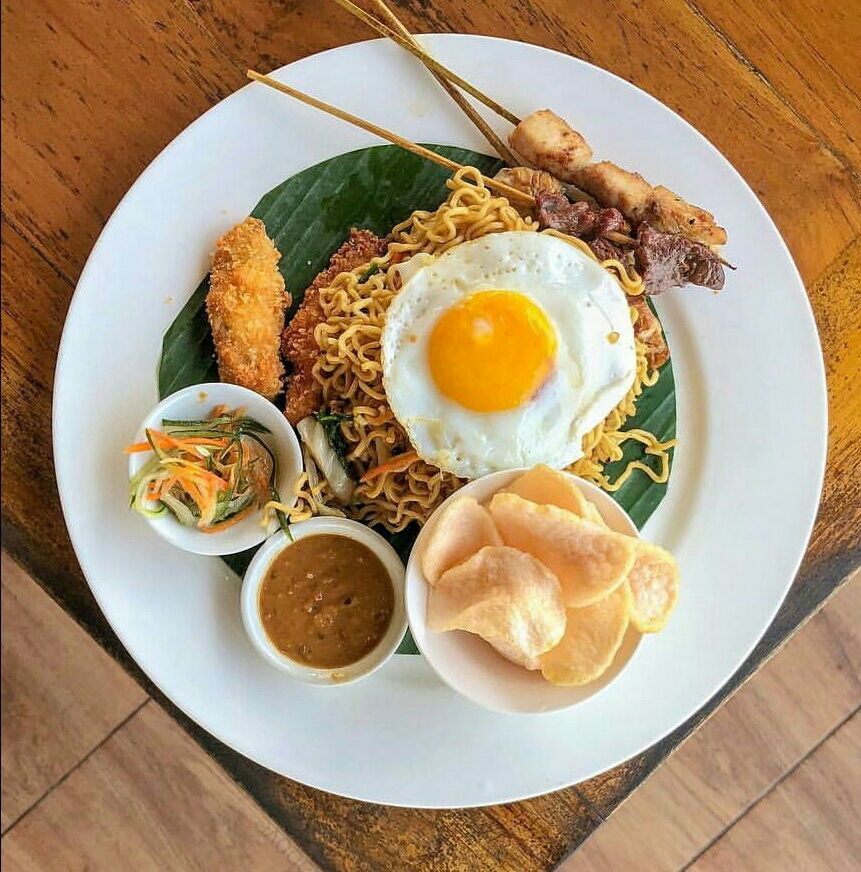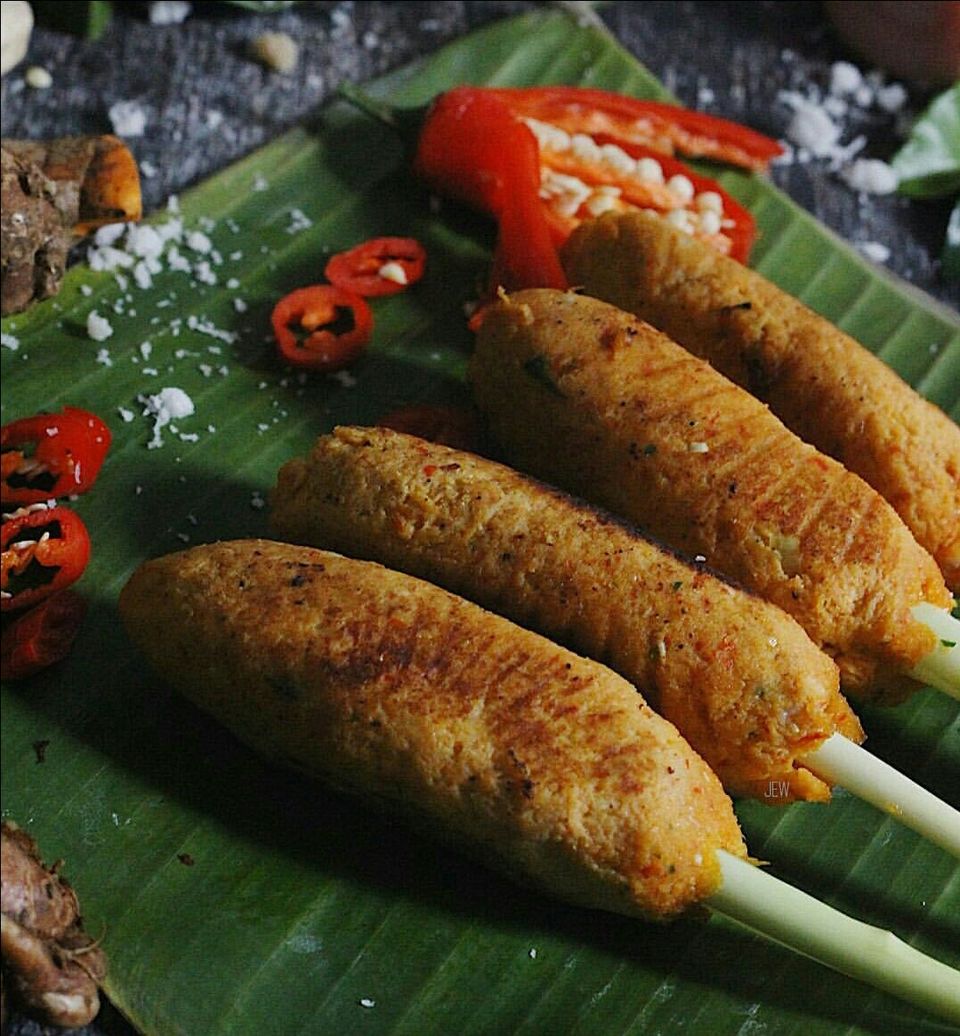 Satays are grilled meat served with variety of sauces ranging from original to spicy. It is made of sliced chicken , goat , tofu , pork , beef , eggs or fish.

3. Vegan Balinese Food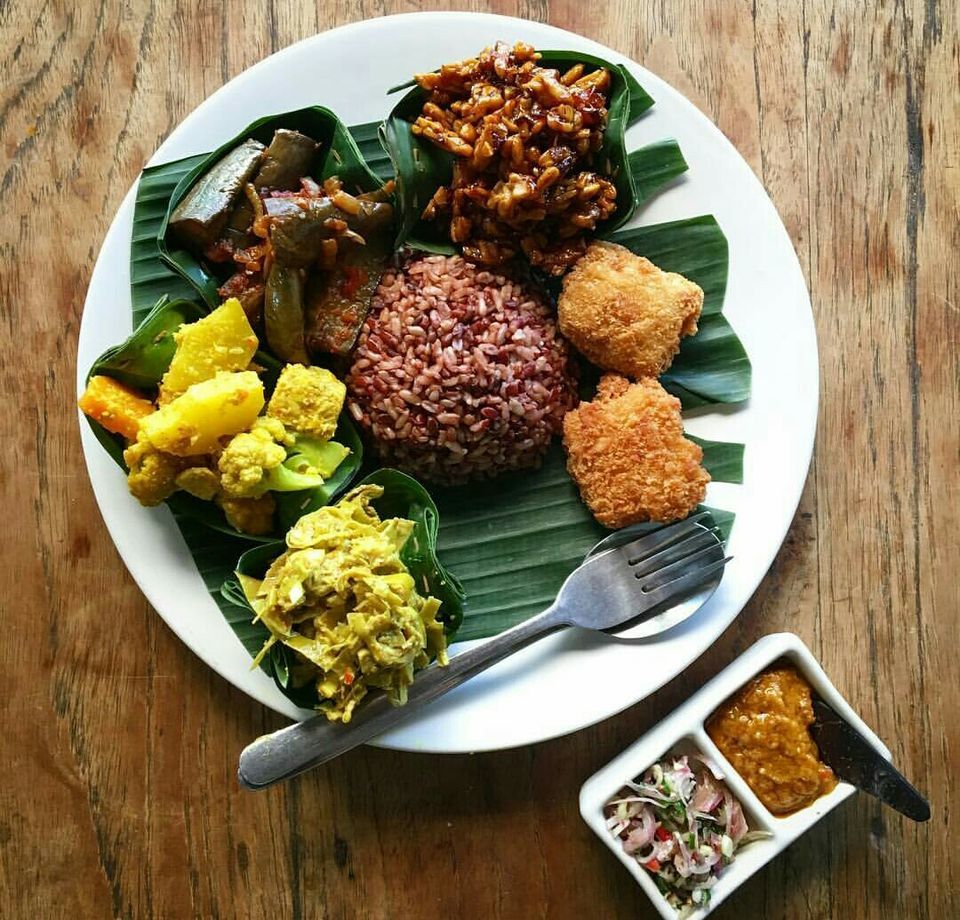 Sticky brown rice served with a variety of vegan small bowls and chutneys served with turmeric soda.
4. Balinese rice and curries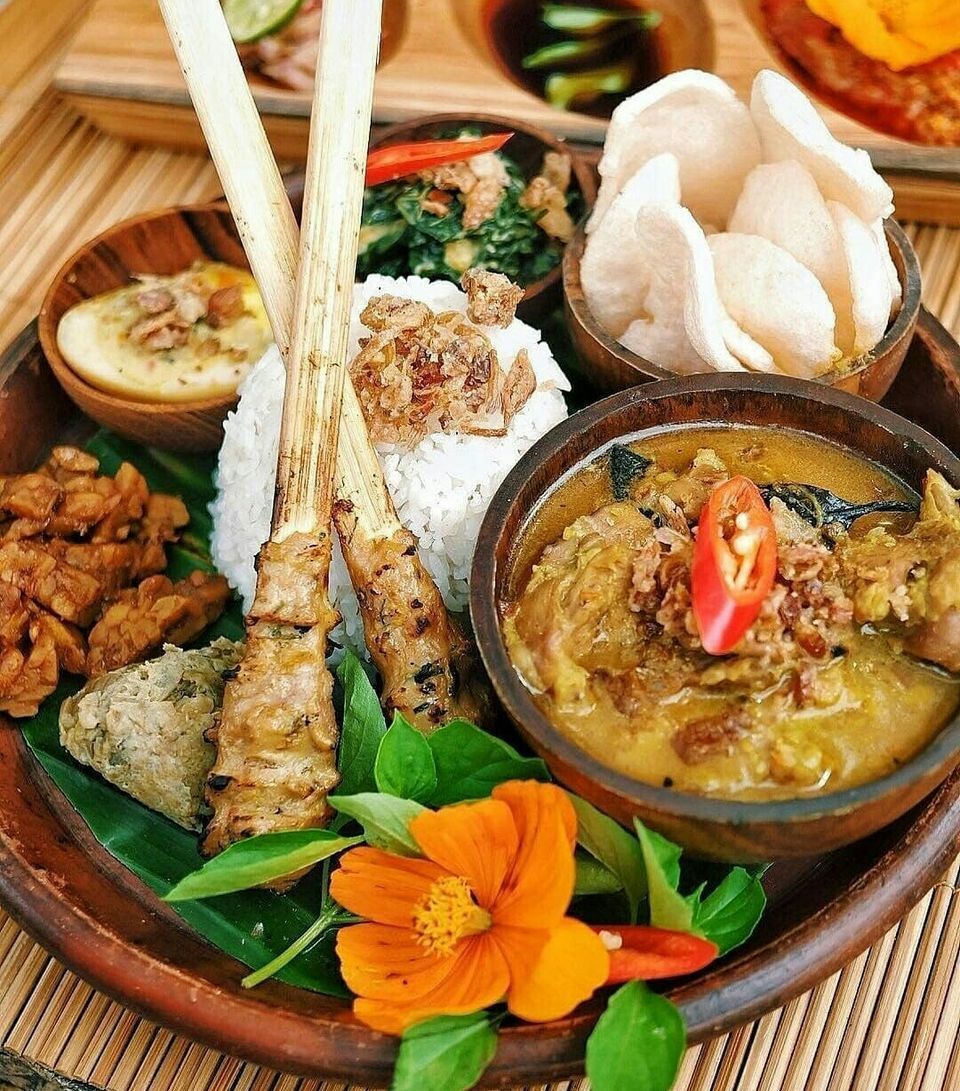 5. Bebek and Ayyam Betutu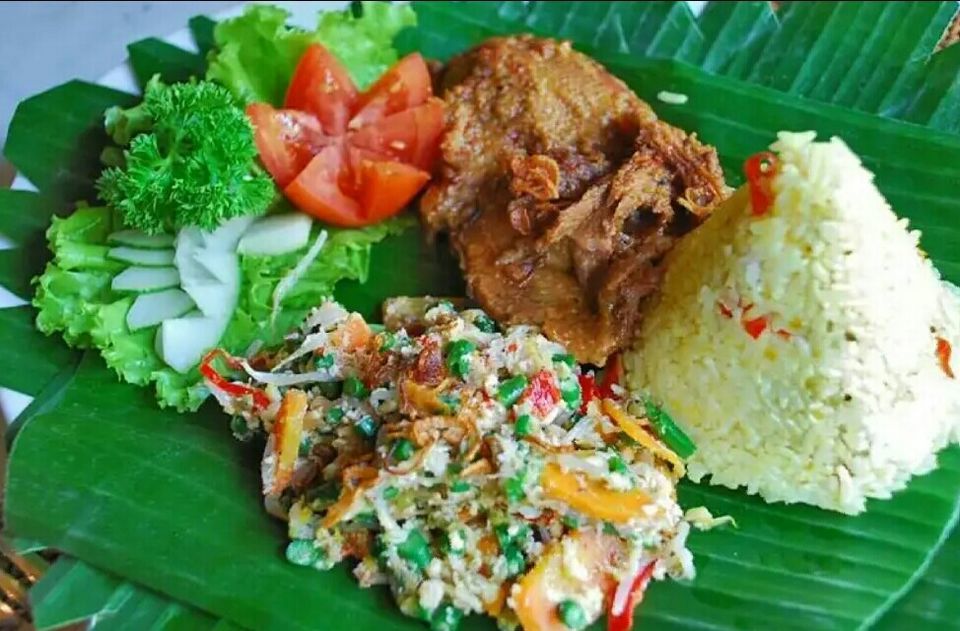 Betutu is an all time Balinese favourite made up of a whole chicken or duck stuffed with Balinese spices wrapped in banana leaves and rich juicy rice.
Follow #explorewithrach and @rach_1910 for my Travelouges.