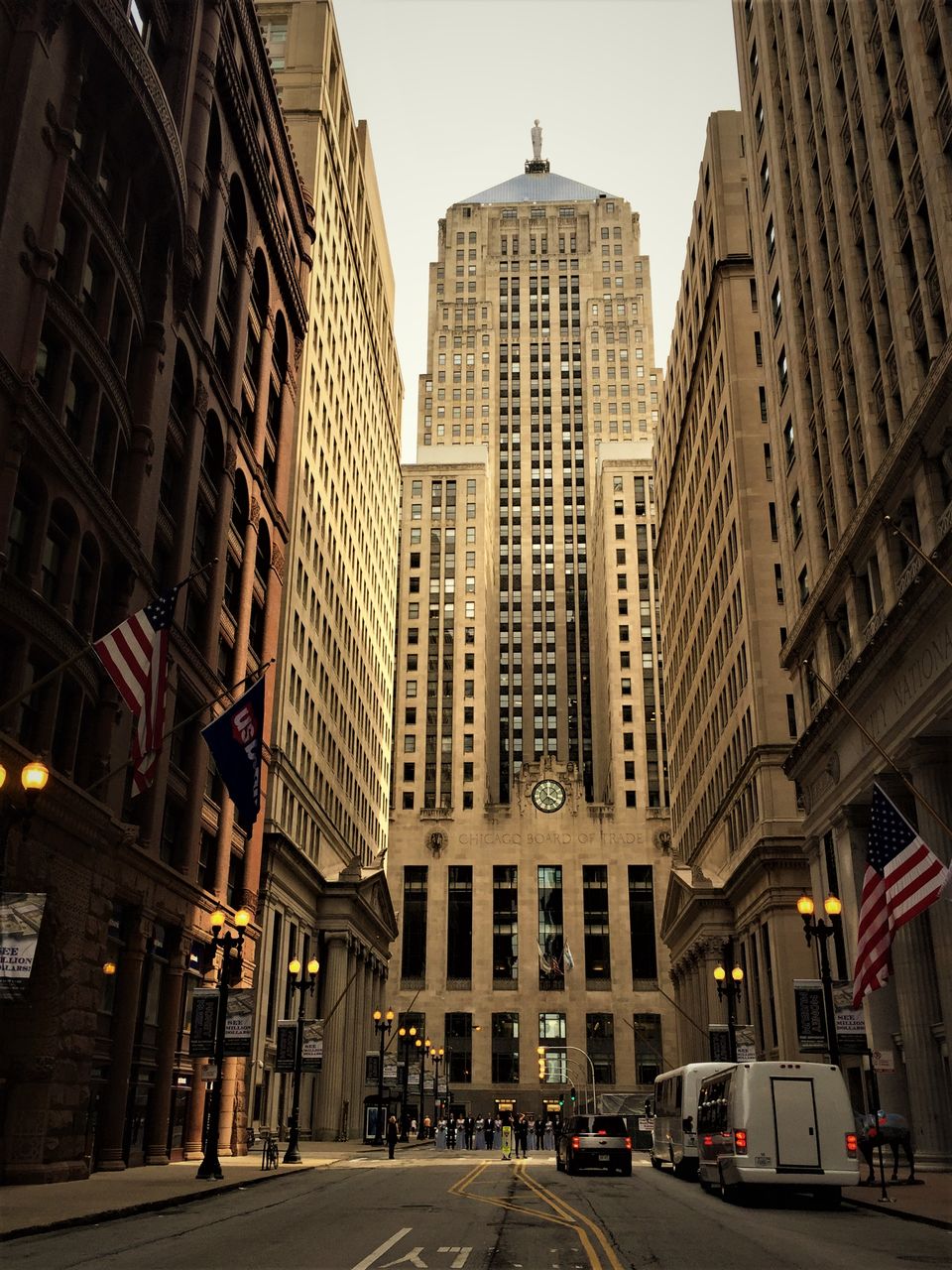 Everyone has something that can soothe them. Some read books, some paint. Others write and some others sleep. My go to drug, which never fails to soothe me is listening to Coldplay.
It was no surprise, when I booked the tickets to their North America tour, as soon as I heard about it. A friend of mine was staying in Evanston near Chicago. I had been wanting to visit her for long and, conveniently, one of the concert venues was in Chicago. The choice was made, Coldplay in Chicago it was.
I just couldn't wait for the three months to pass and finally, it was the eve of my trip. Despite my over enthusiasm, the trip to Chicago didn't start very well. I missed my early morning flight by over sleeping and had to catch the next available flight. Got set back by half a day. But that didn't deter us and off we went on our short but memorable Chicago adventure.
We reached a street which was enclosed on all three sides by tall buildings forming a sort of enclave, which reflected off the sunlight from each other, giving the whole place a golden glow. There was a wedding photoshoot happening here, and we could only imagine how surreal those photos were going to turn out!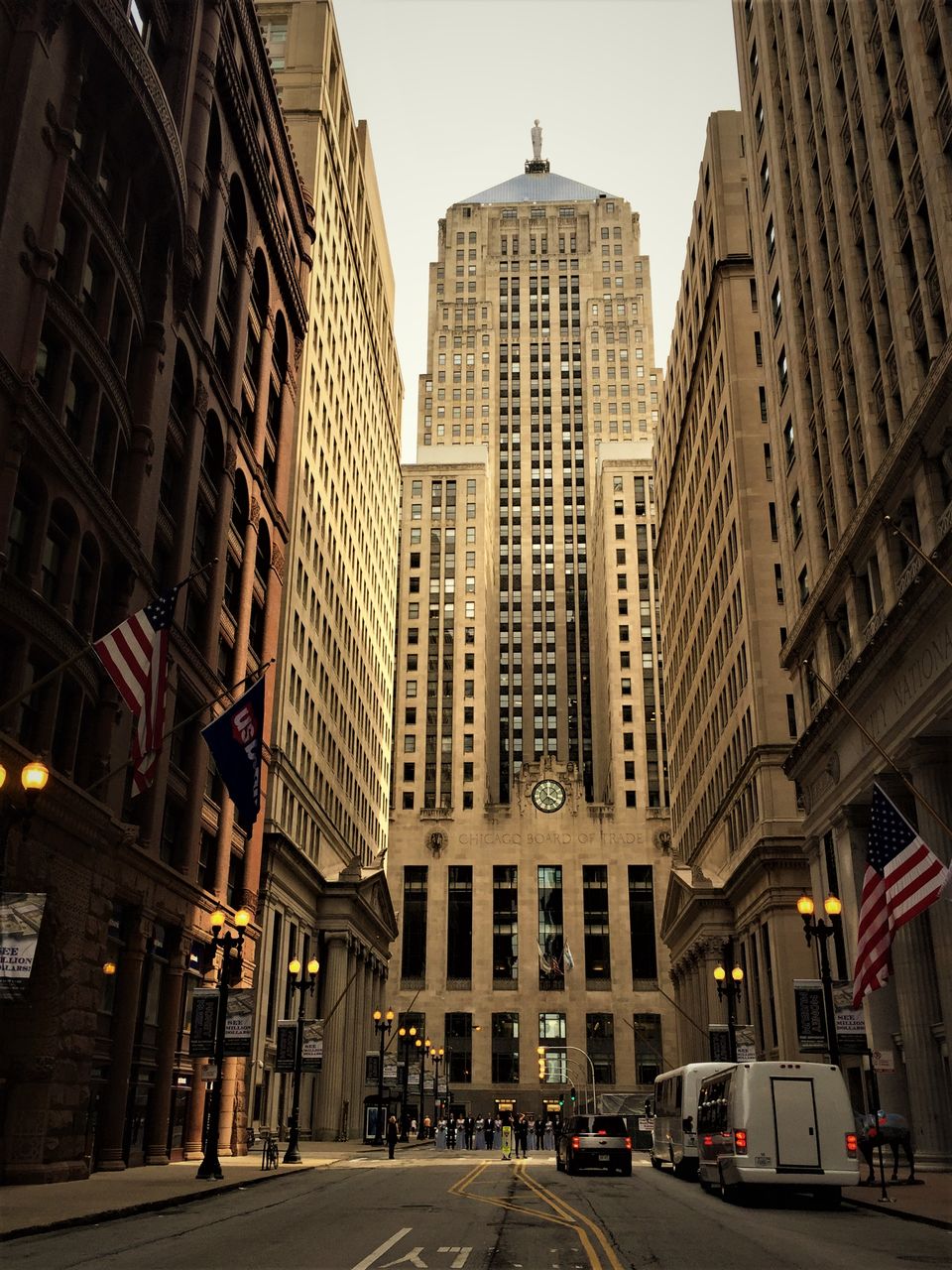 There was no dearth for photogenic spots. Any way we turned was a sight to behold. We kept clicking away like crazy at the Lovely Architecture all around! We saw residential buildings that looked like banks, banks that looked like they were straight out of a history book. Bright blue cycles punctuating the city, we felt like we were in a kaleidoscope!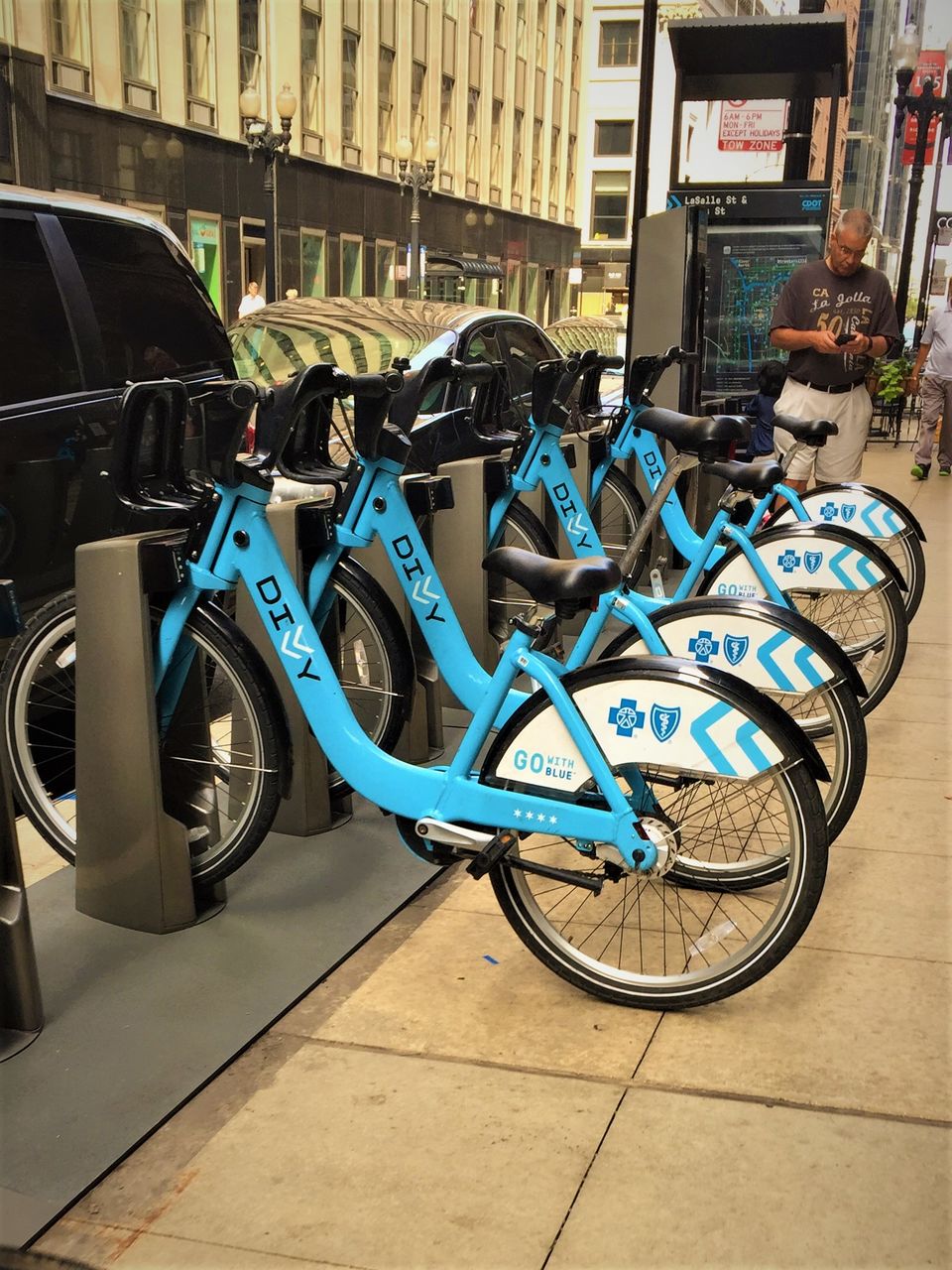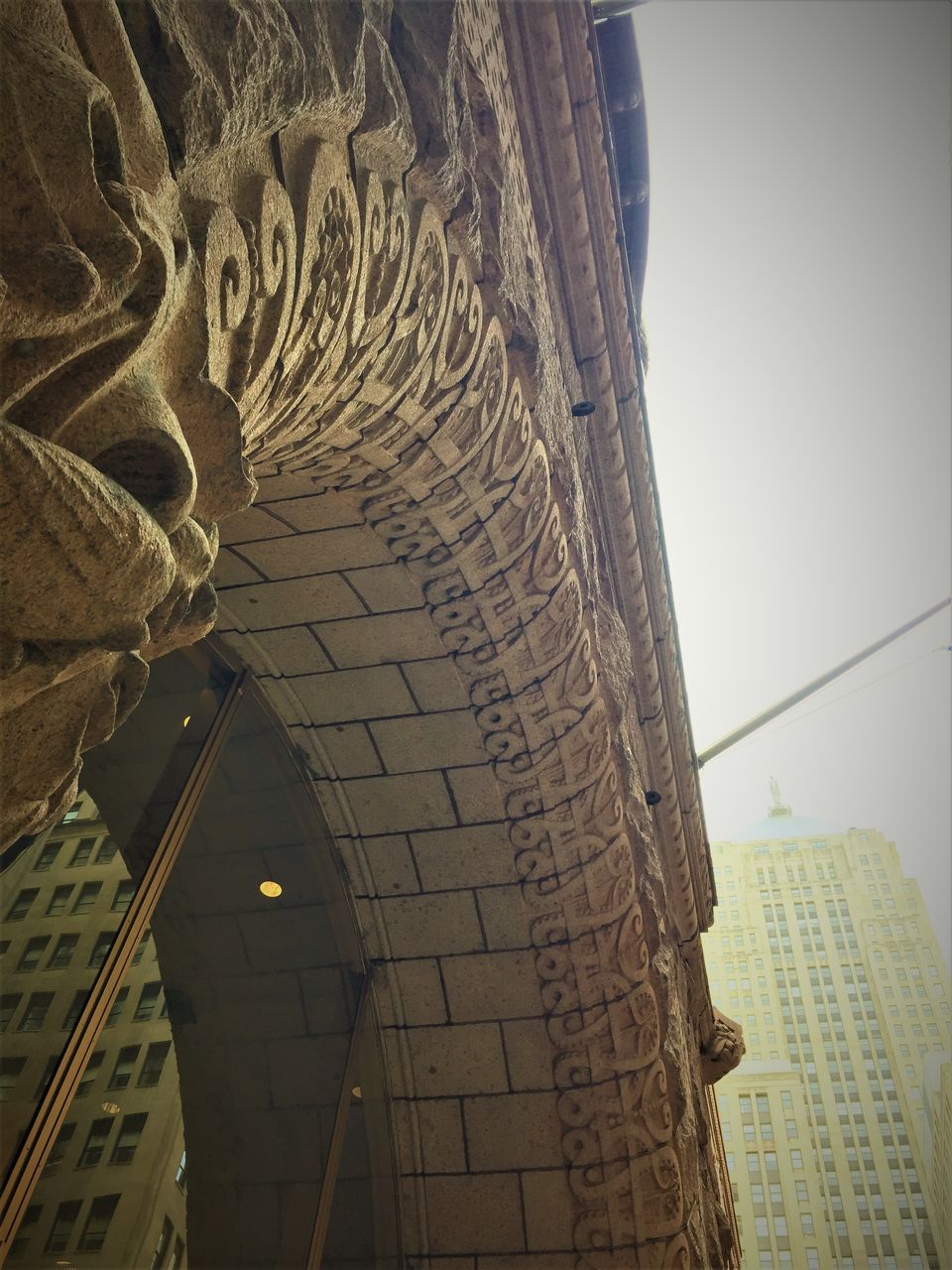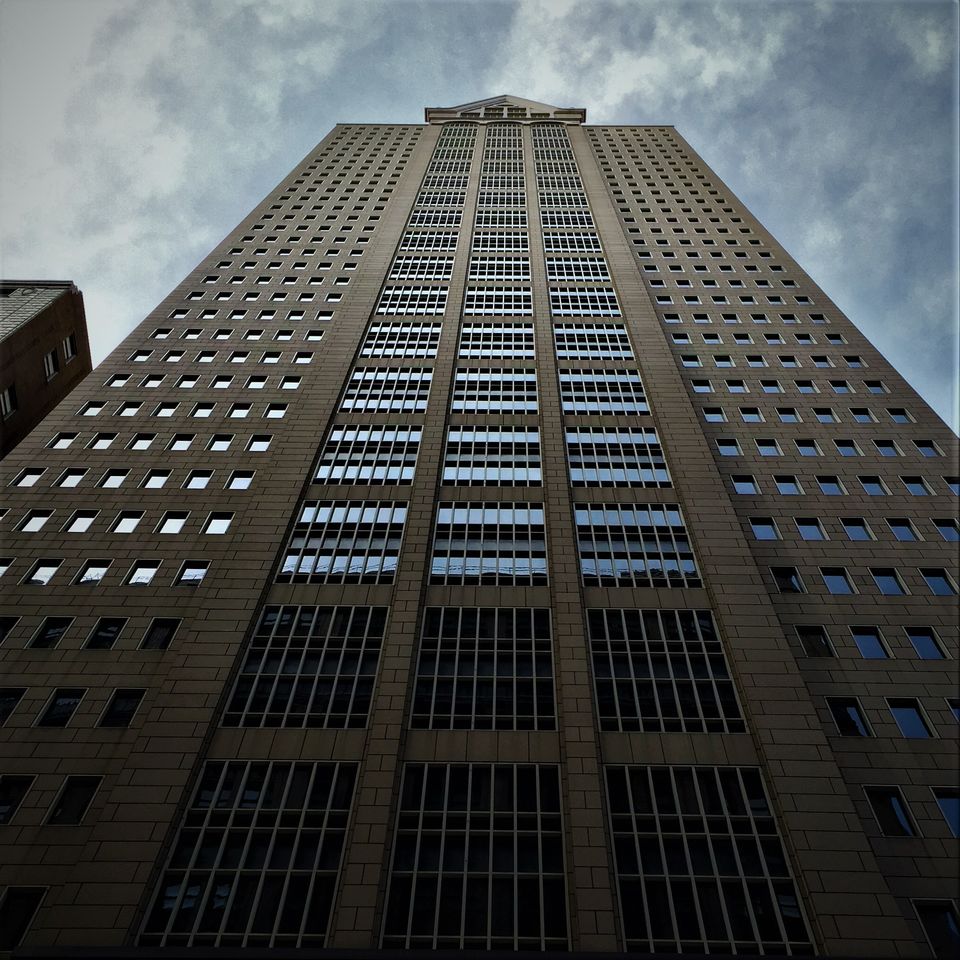 For me, Chicago was a city that celebrated contrasts, and I thoroughly enjoyed it. Amidst the gothic architecture, we came across this futuristic looking monument. Was it a bird? A ballerina dancer? We later found both guesses were correct. It was installed in 1974, and was called "The Flamingo". Created by American artist Alexander Calder.
We spent some time watching a group of skaters practicing their moves. A perk you get when you explore a place by foot!
Our first stop was the Chicago Library, which had been recently renovated. Along with the huge collection of books, it had severa
l art pieces as well. One of them which stood out was the Vietnam Veterans Tag memorial. This was a light fixture formed from tags which had names of those killed in Vietnam. Haunting!

We spent an hour here, looking around. One of the sections we enjoyed was the children's section. Had we frequented such places in our childhood, we would have turned out even smarter.
The lit corridors were inviting and relaxing to look at. Overall, we came out of the building feeling a little more enlightened.
On the way to our next stop, we were amused by this scene. It was a setup of few chess boards, and people walking by could just pair up with anyone and play a game. You can see some fierce matches going on! Go Chess Partyyyy!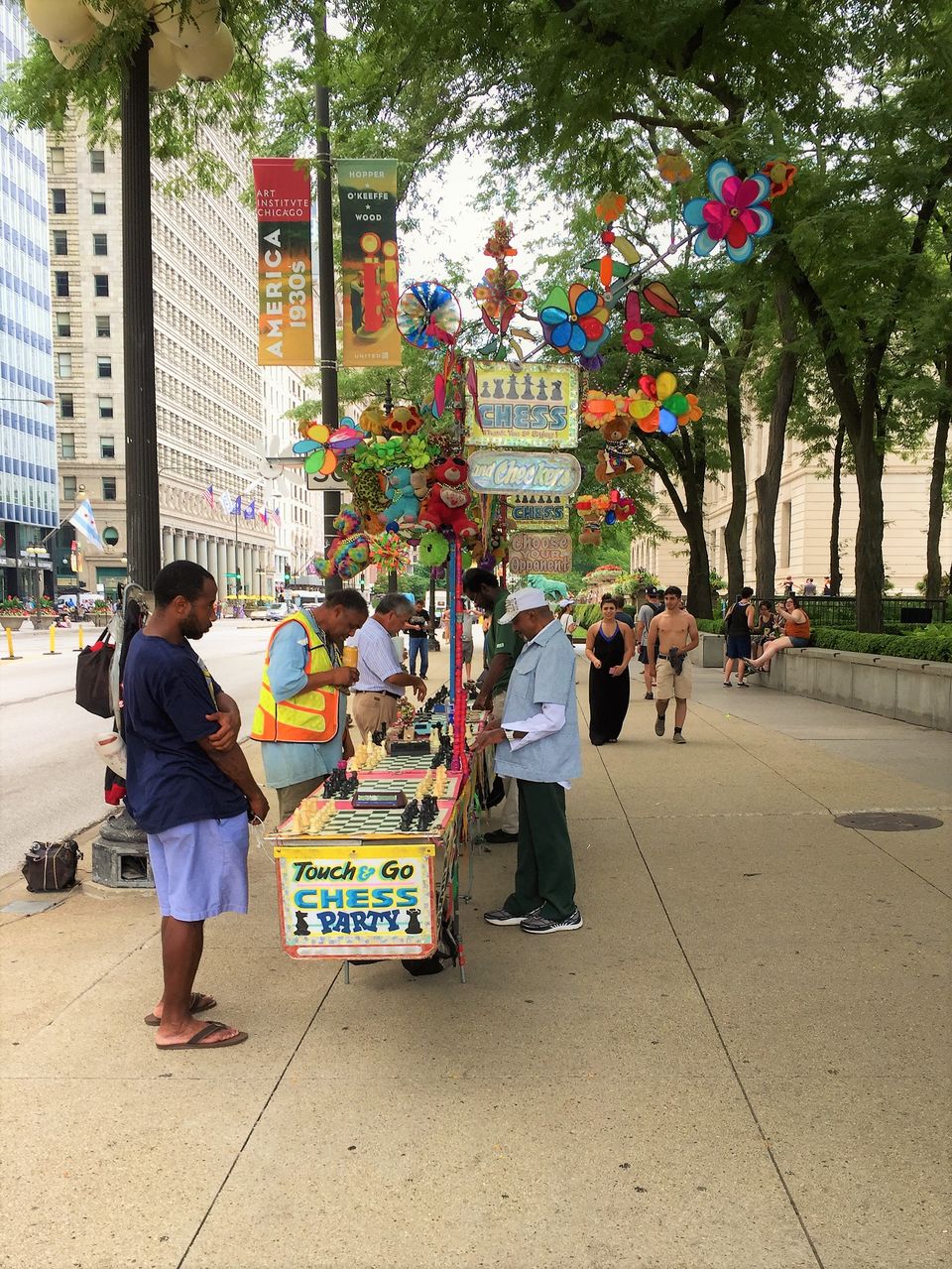 Another gem we discovered on the way, was this absolutely adorable and cozy cove of trees in the middle of the bustling city. We couldn't get enough of this place. People were working, reading or just lazing around. It was serene, and you can see, my friend felt the same!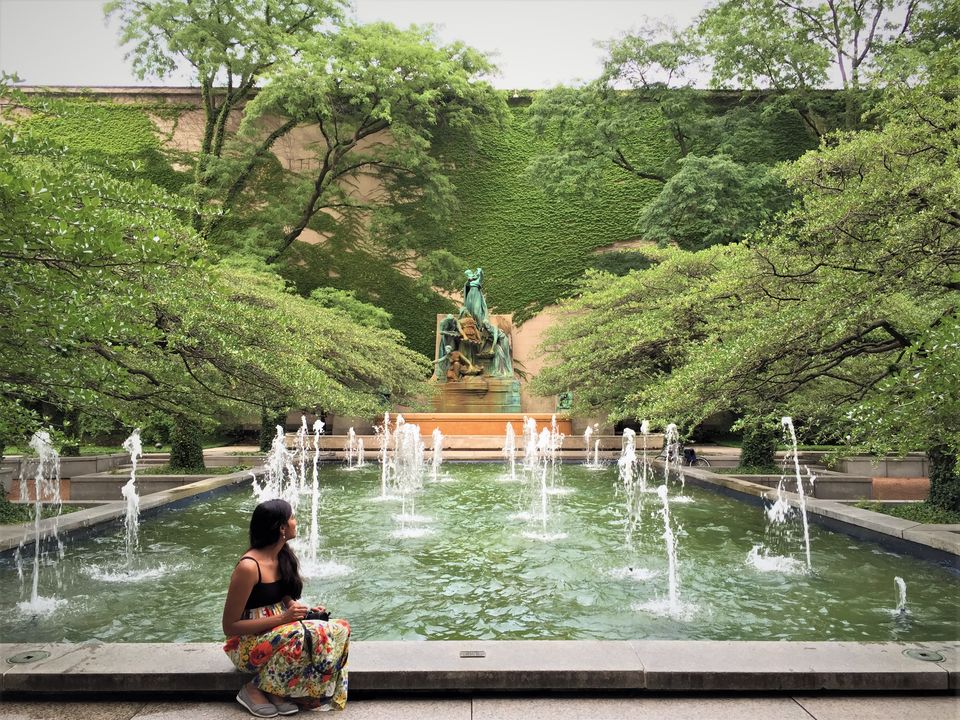 We had another surprise waiting for us on the way to 'The Bean'. It was a street show, which sounded familiar to our tavil played at south Indian weddings. They were AMAZING. All they had was a couple of sticks and some empty buckets! Not only did they play the music, but also sneaked in a couple of cool tricks in between.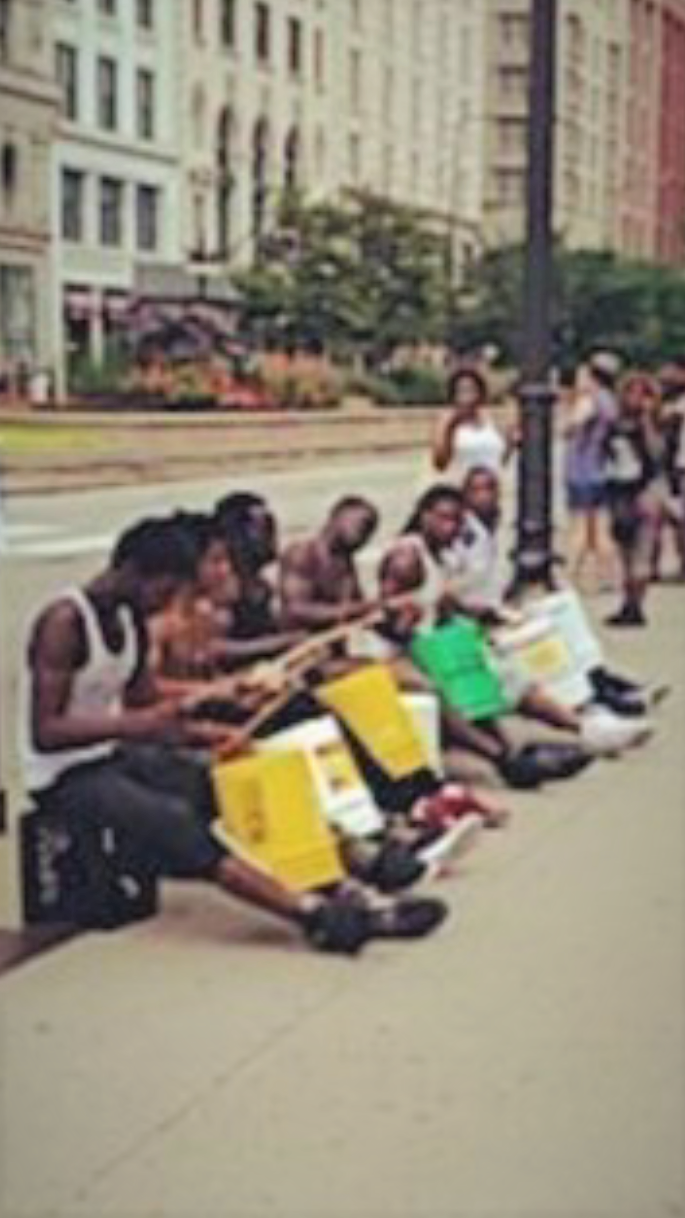 We finally reached "The Bean". This place thronged with tourists from all over the world – and majority were Indians! If you look at the bottom left corner of this photo you can see a thaatha and paati sitting back and enjoying the scene.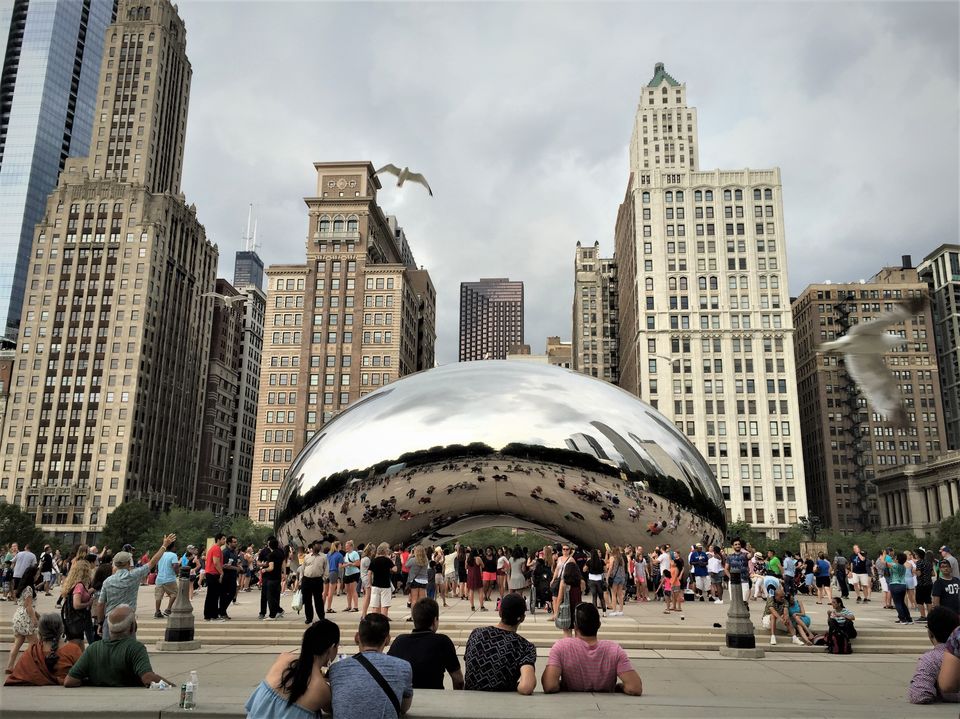 The actual name of this sculpture is "The Cloud Gate". It was built by Anish Kapoor, who was very particular that the exterior of this sculpture should be seamless, giving it a feel of Mercury. This structure reflects the Chicago skyline on the other side.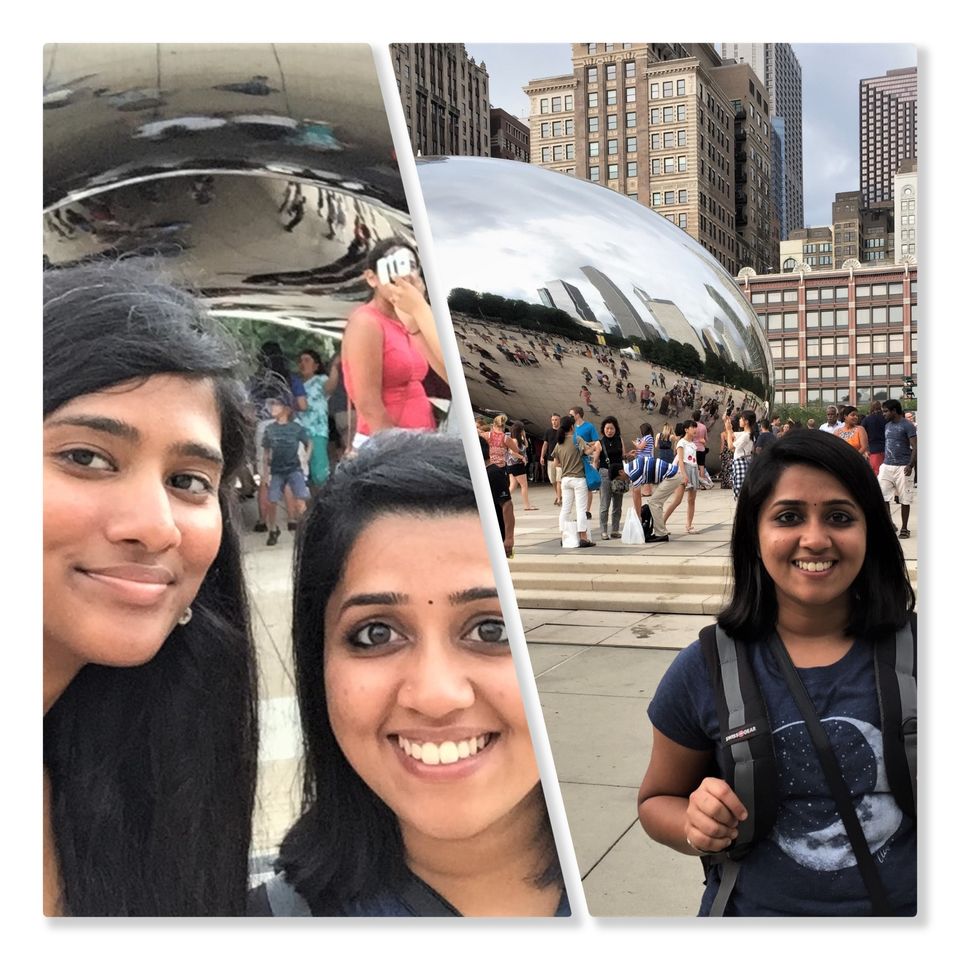 We were on our way! Now, you may ask – "way to where". Let me just say, it was a place which housed the king of Pizzas. Maybe it was a coincidence that the journey there felt – I am not exaggerating - ROYAL! The streetlights had come on and the city was bathed in a gold glow, reflected by the rain-washed roads.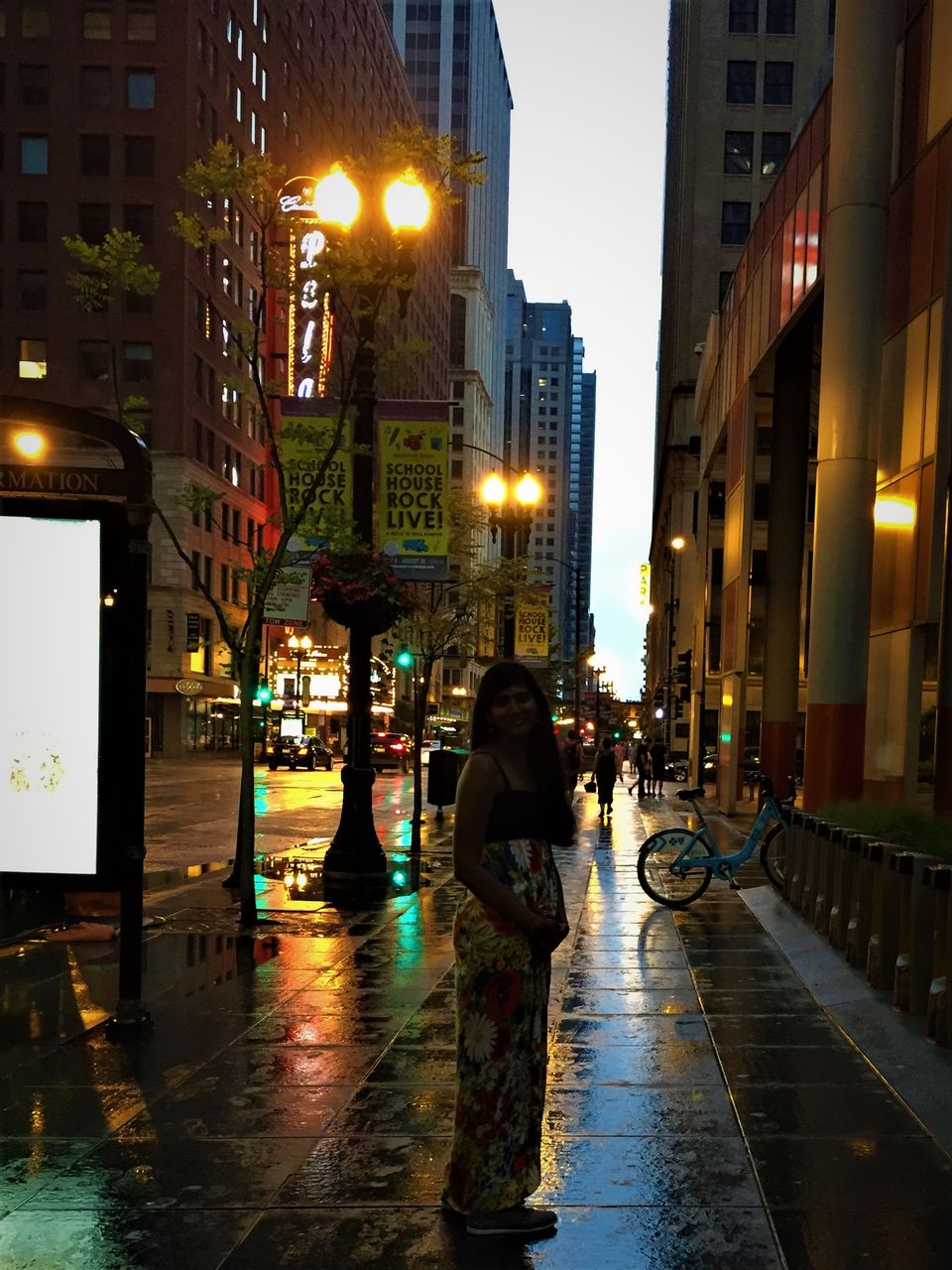 It is said that Gotham City was modelled after New York City, but some beg to differ and say Chicago is a closer match. I can now see why they would think that!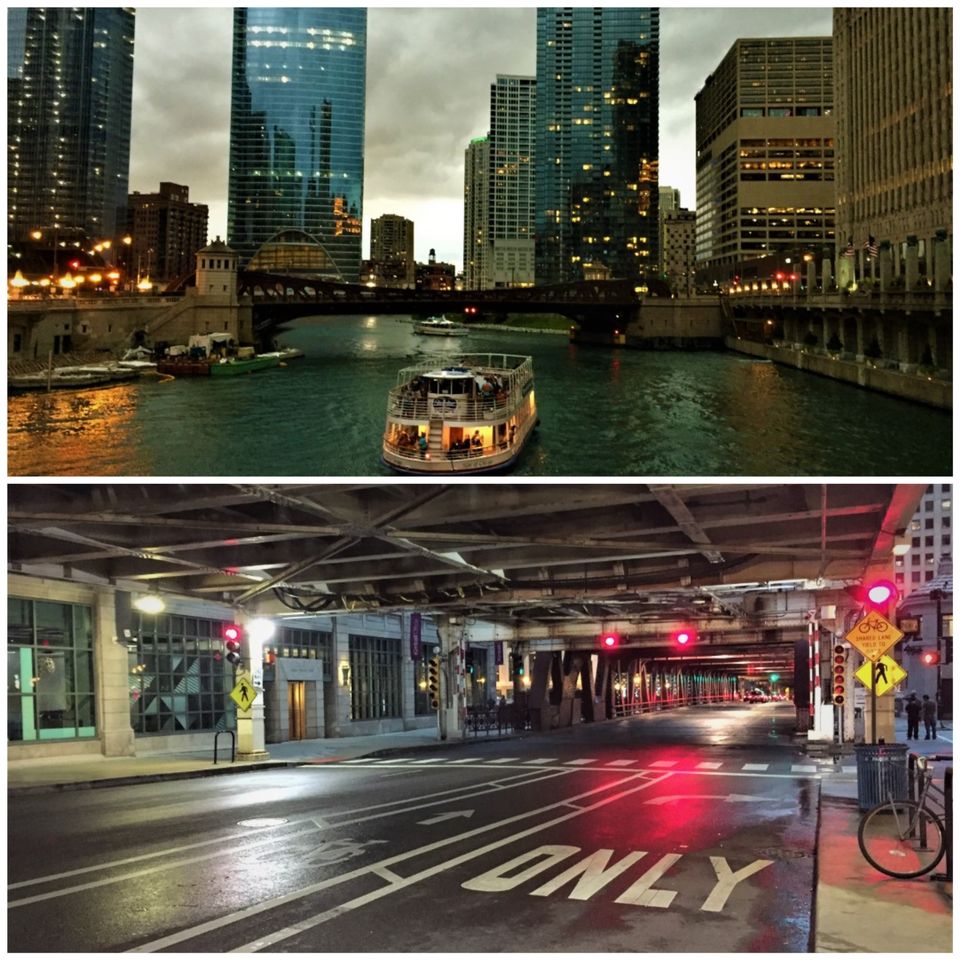 We were finally there – Lou Malnati's Pizzeria – famous for its deep-dish pizzas. Now let me explain, what this deep-dish pizza is all about. Imagine a Pizza stuffed with pizza itself ????. It was that heavenly!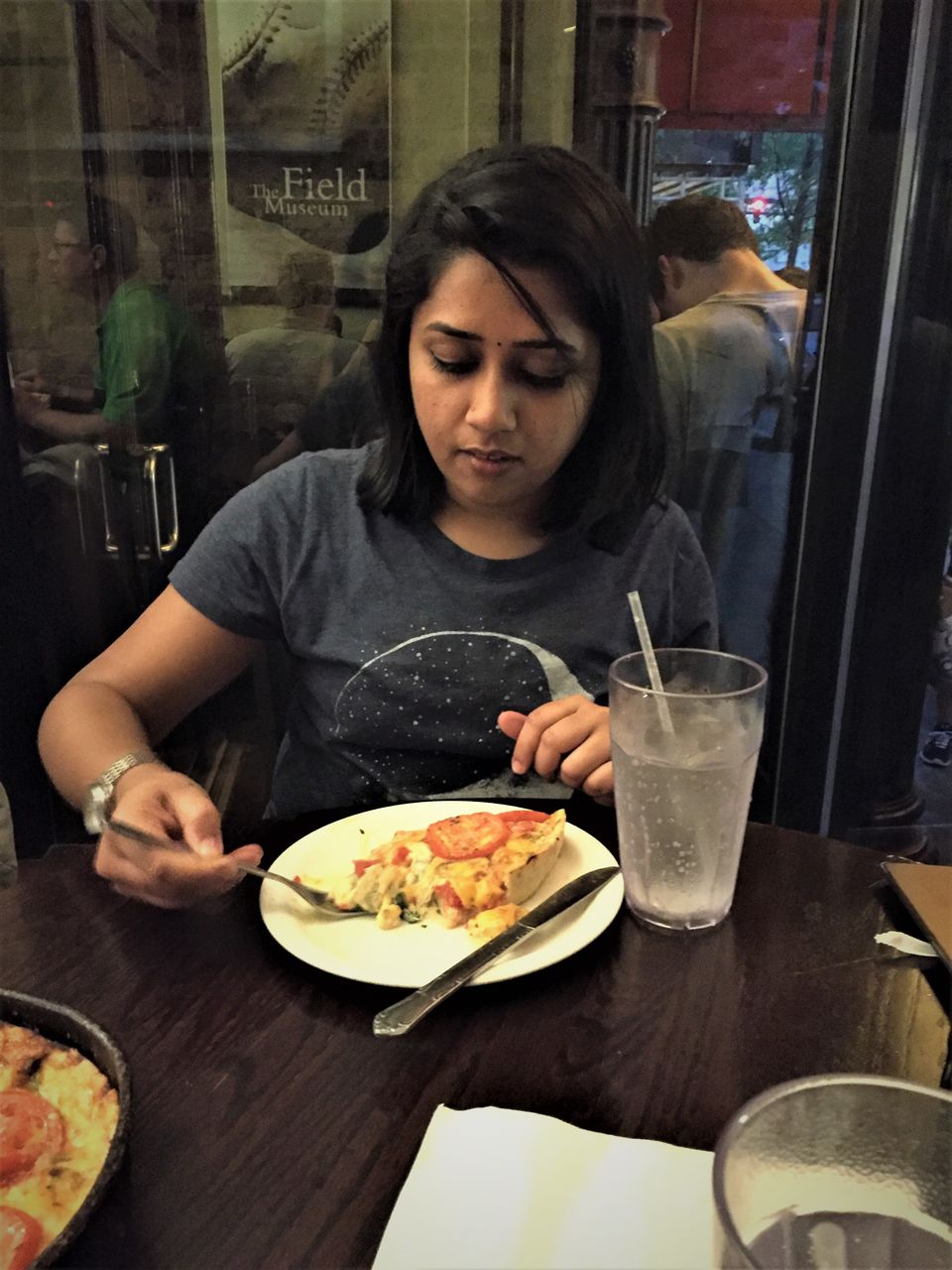 We went home that day, with our bellies and hearts full!! ❤
Our next day was equally exciting!
We made a bee-line to the union station (a smaller version of the Grand Central).
After we spent some time gazing at the wonderful work on the ceiling, we began walking towards our first stop for the day – The John Hancock Center. It is said to have one of the most wonderful bird's eye view of the city. Our walk here, was once again filled with wonderful views and experiences. We looked at this curved building in awe. It was like a skateboard ramp!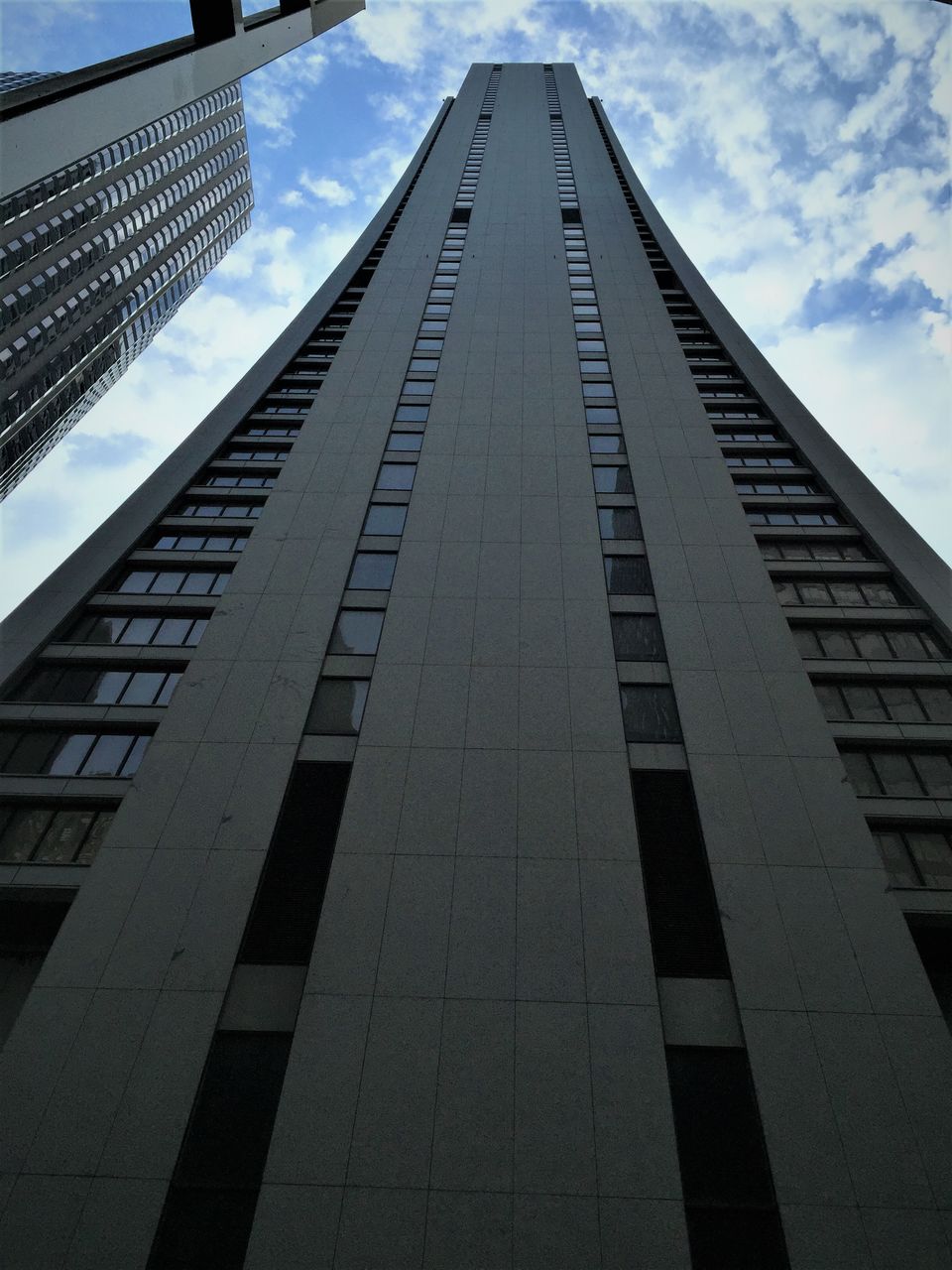 Churches spotted the city and we ventured into one very pretty one. They were getting ready for their service and we didn't want to be in the way. However, that didn't stop us from clicking some photos, before we stepped out.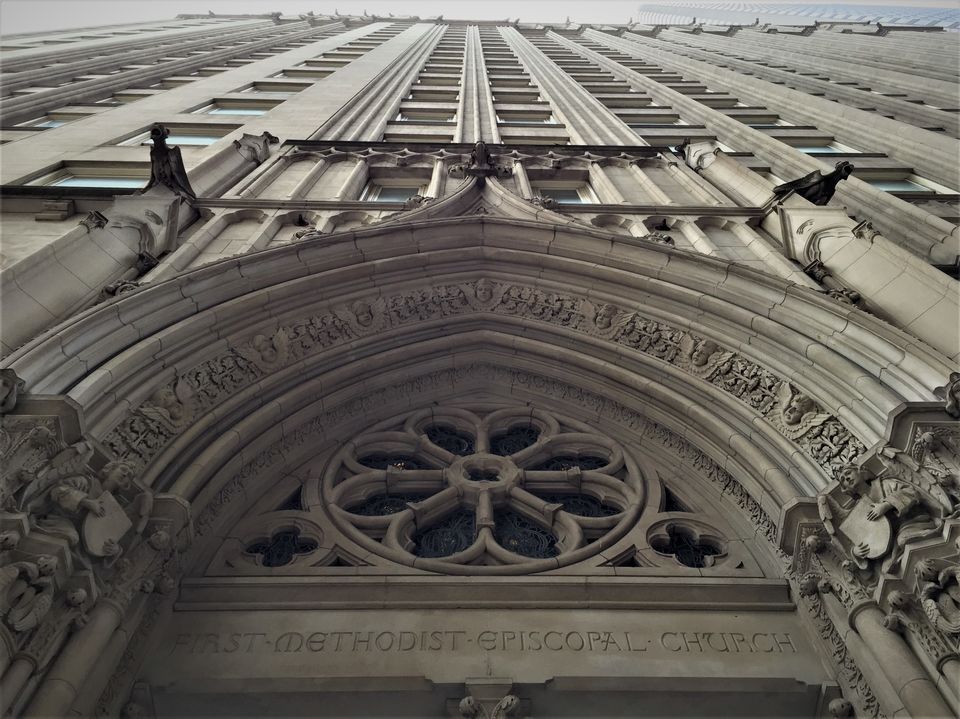 Around the corner was the Chicago Riverwalk. It snaked through the city, and was filled with joggers and couples enjoying a romantic Sunday. It was a lovely day and thought we had worried unnecessarily about the weather.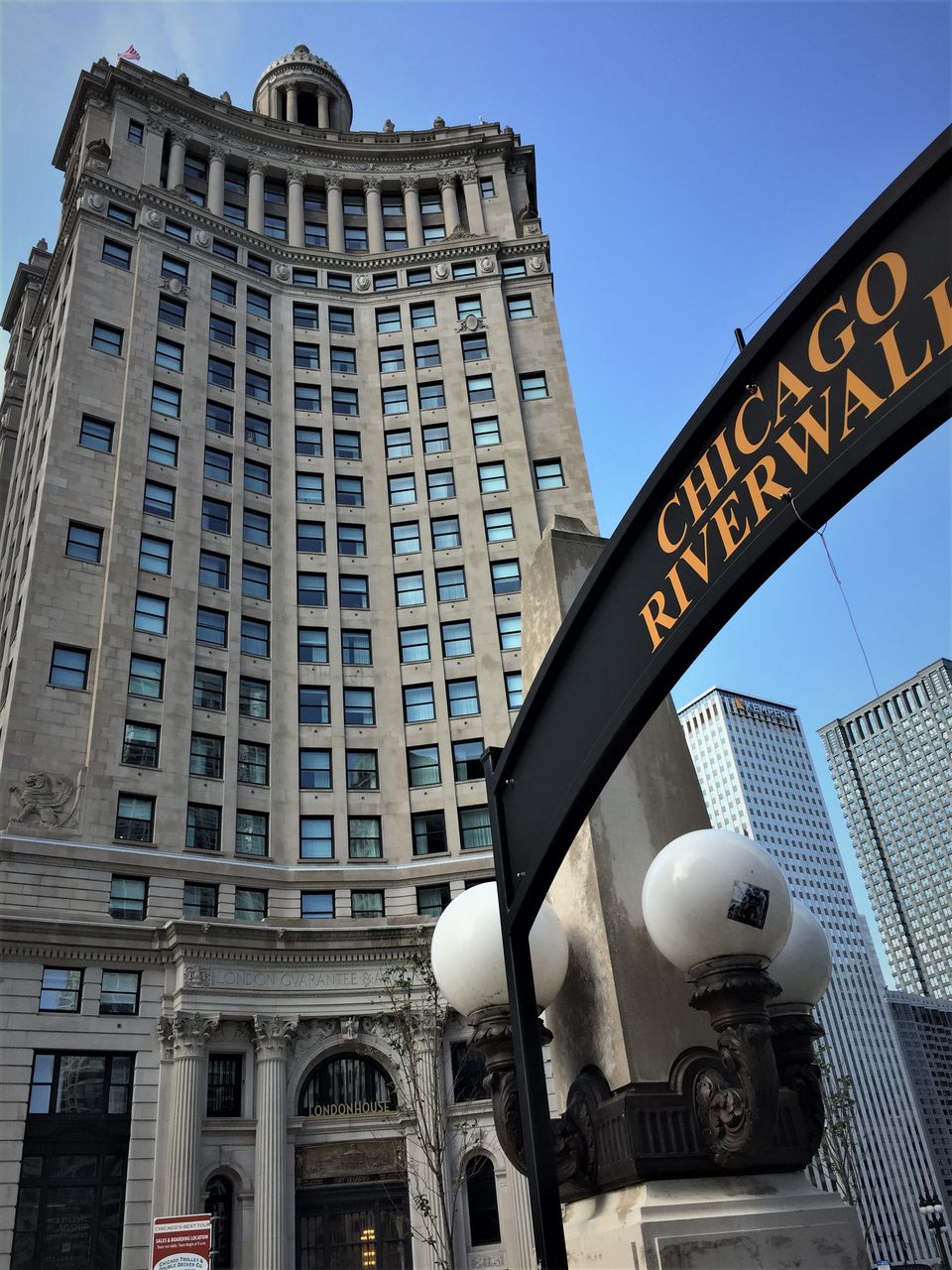 We walked almost the complete stretch admiring the buildings. Chicago also has a river cruise that takes you through the city pointing out the different architectural wonders and giving you tidbits of information as you cruise along. We skipped it, as we had other major plans and not enough time.
Even Trump seemed to have enjoyed the view so much, that he had built one of his buildings right on the banks of the Chicago River. If you do happen to be there on St Patrick's day, do not miss the river being dyed green!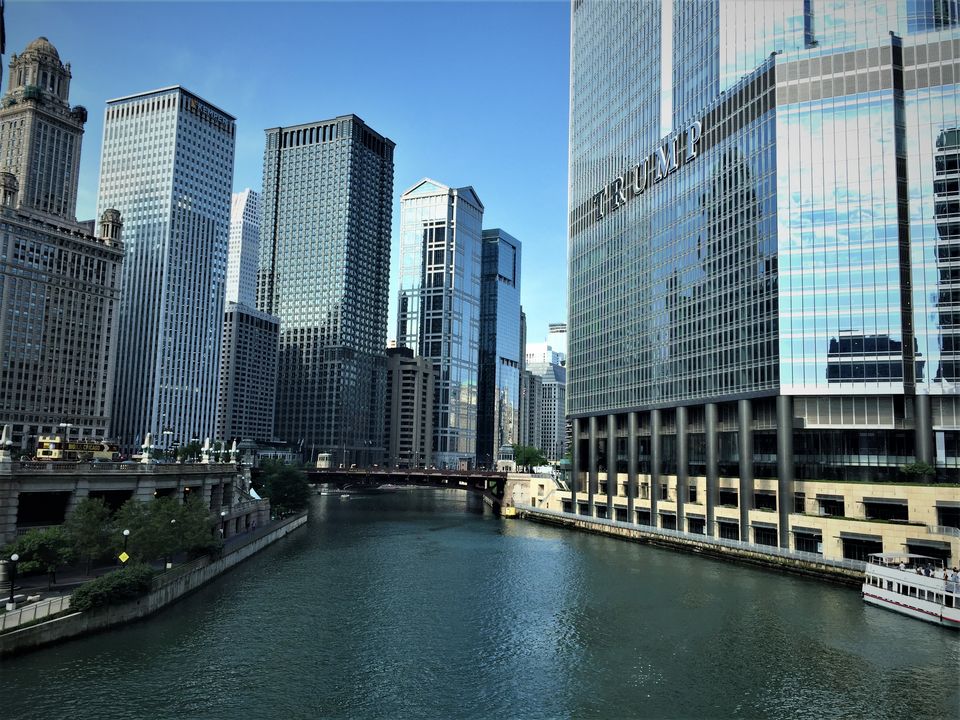 I've been going on and on about contrasts, and the main reason the city was filled with it was because of the Great Fire of 1871. This burnt down many buildings, which were later re constructed by modern architects. This way Chicago kept its history and merged it with the future! We got to see one of the oldest buildings that had survived the fire – A Water Tower, just opposite the Hancock Tower. A contrast, once again!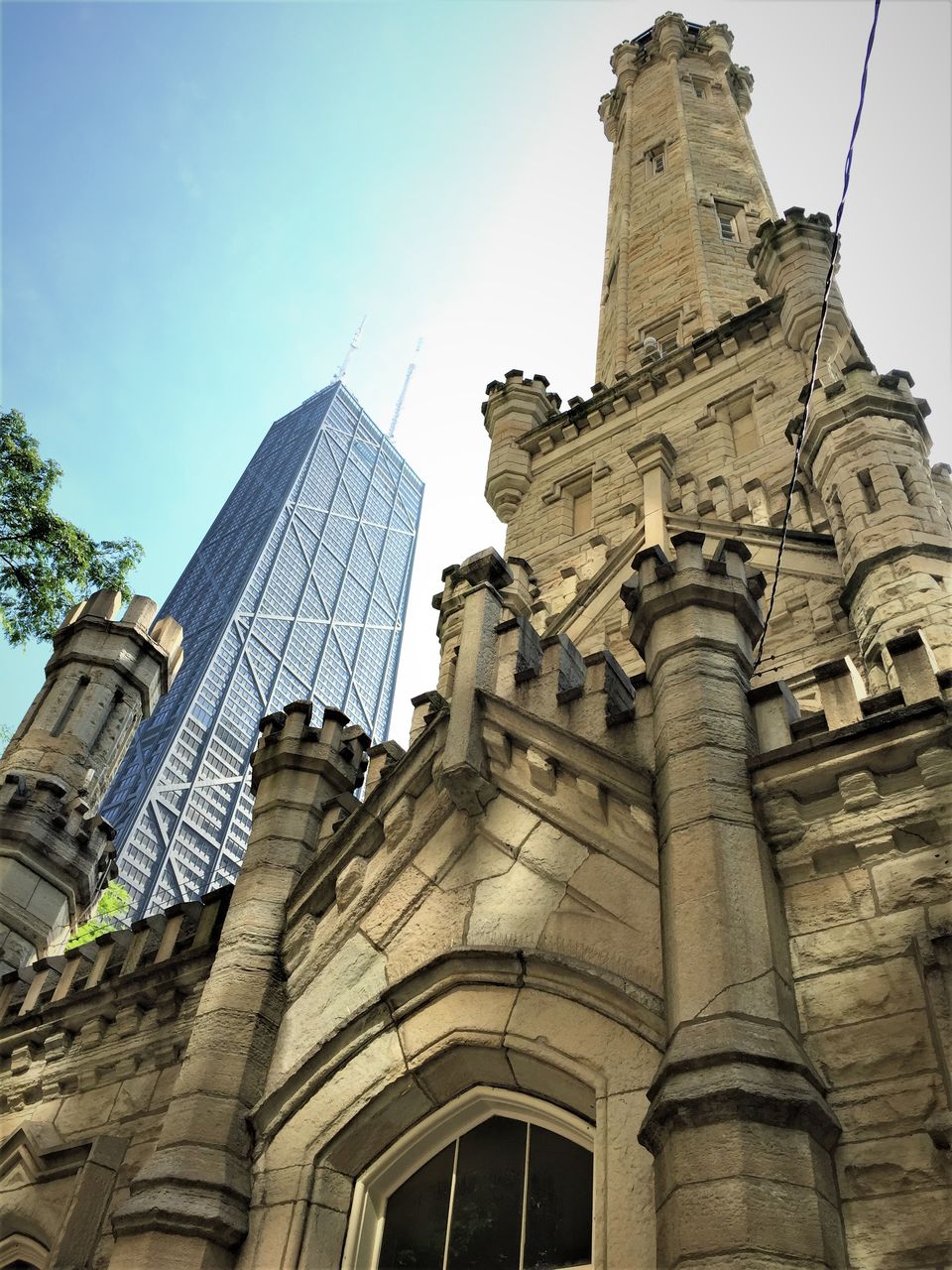 Now you might be curious to see this view from the top of the Hancock tower, but let me tell you, we are as curious as you are! The tower wasn't open yet to visitors, and we were famished from all the walking. Luckily, we spotted a Cheesecake factory downstairs and were in seventh heaven when this arrived in front of us!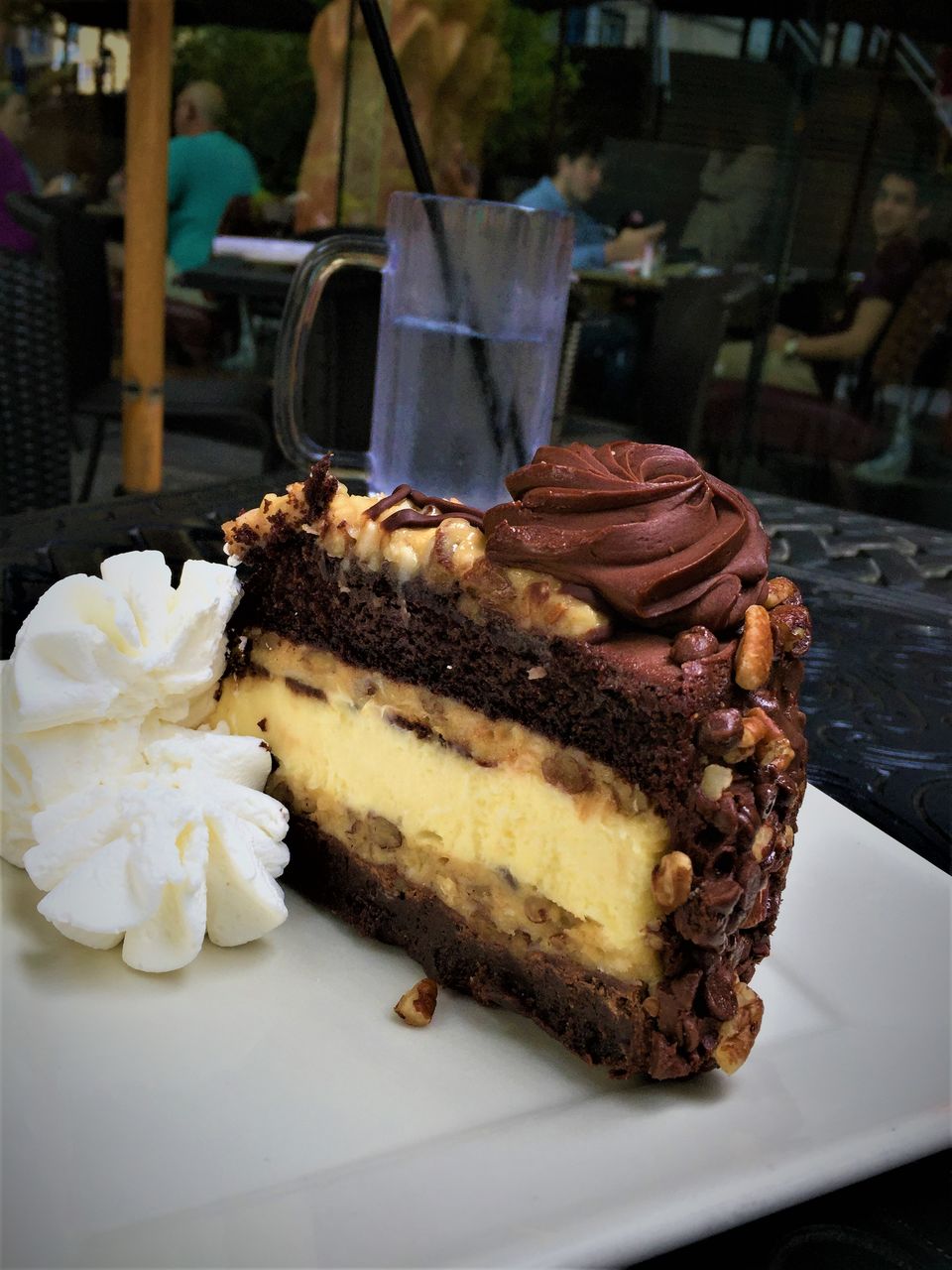 Anyway, we thought the view of Chicago from the bottom was much more amazing than what it would be from the top! Our plan for the day consisted of three things – The hancock Tower, Art Institute of Chicago and the Coldplay concert. Thinking about these even now, brings a big smile onto my face. As you would have guessed, our next stop was the Art Institute.
After wiping away the cream off our mouth, we crossed the road, to see this church which looked like it was right out from a fairy tale! I had seen such pictures only in my fairytale books!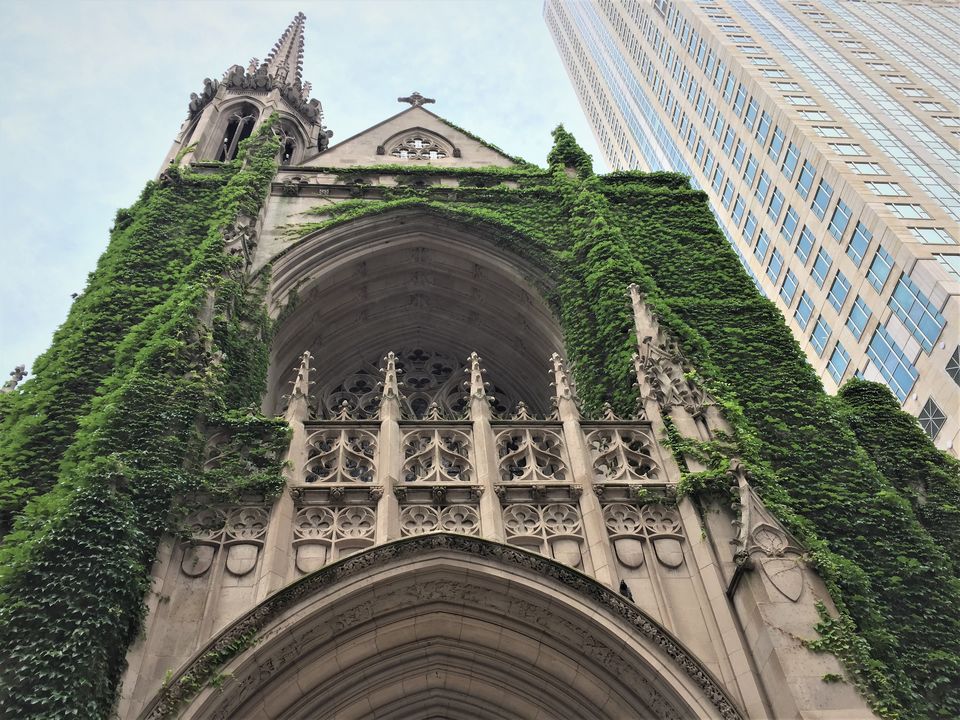 The inside of it looked as pretty as the outside was! We spent some time here and were ready for our next stop.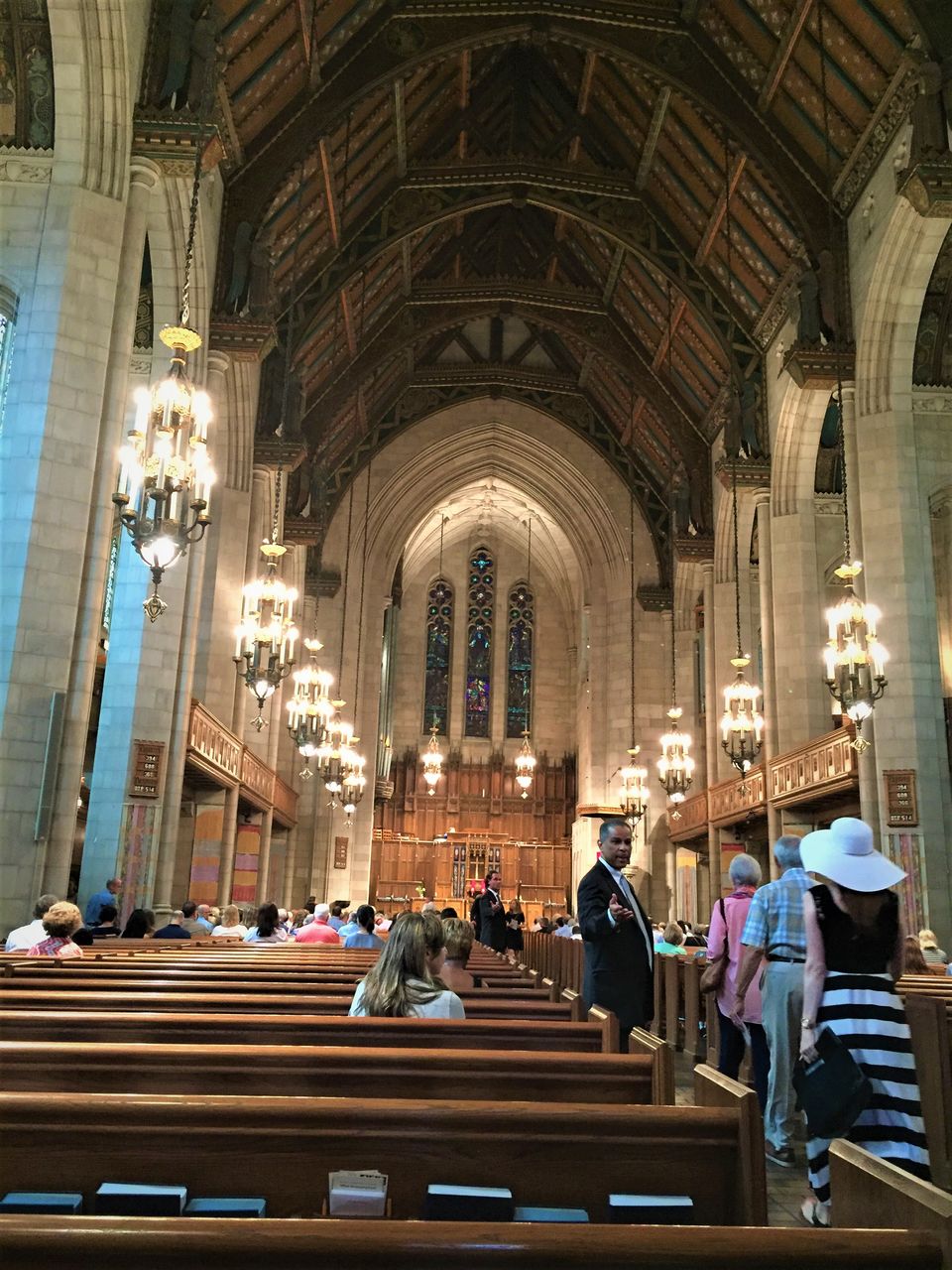 Coming out, we hailed an Uber & off we went!
Now, never having been to a fully dedicated Art Gallery before, I was quite skeptical about whether I would enjoy it. What if I couldn't get what the artist was trying to convey? What if it was boring? All the questions were completely wiped out from my mind as we set foot inside the Art Institute of Chicago. It was one of the largest art museums in the USA and it humbled us with it's size as well as it's beauty! I am going to let the pictures speak for themselves!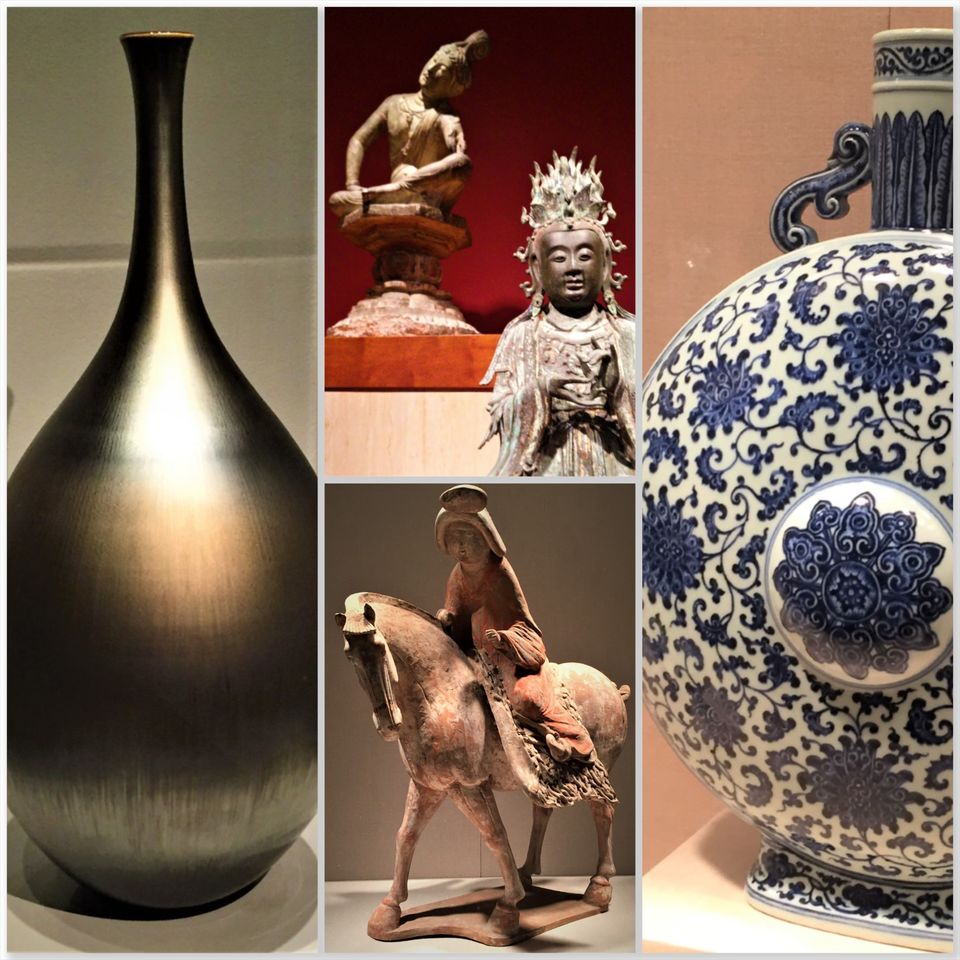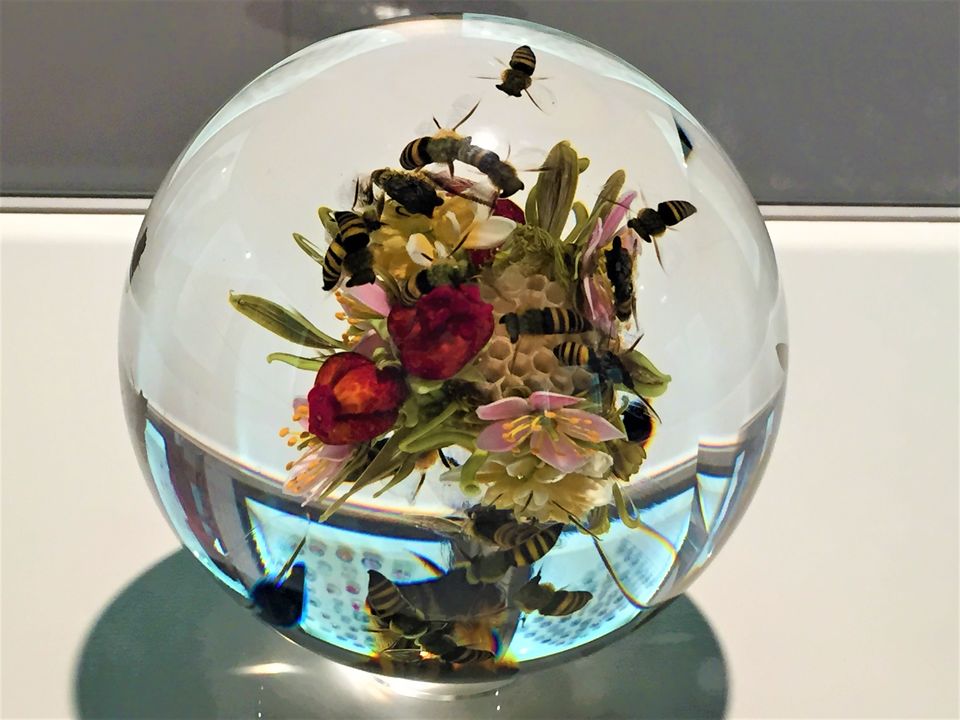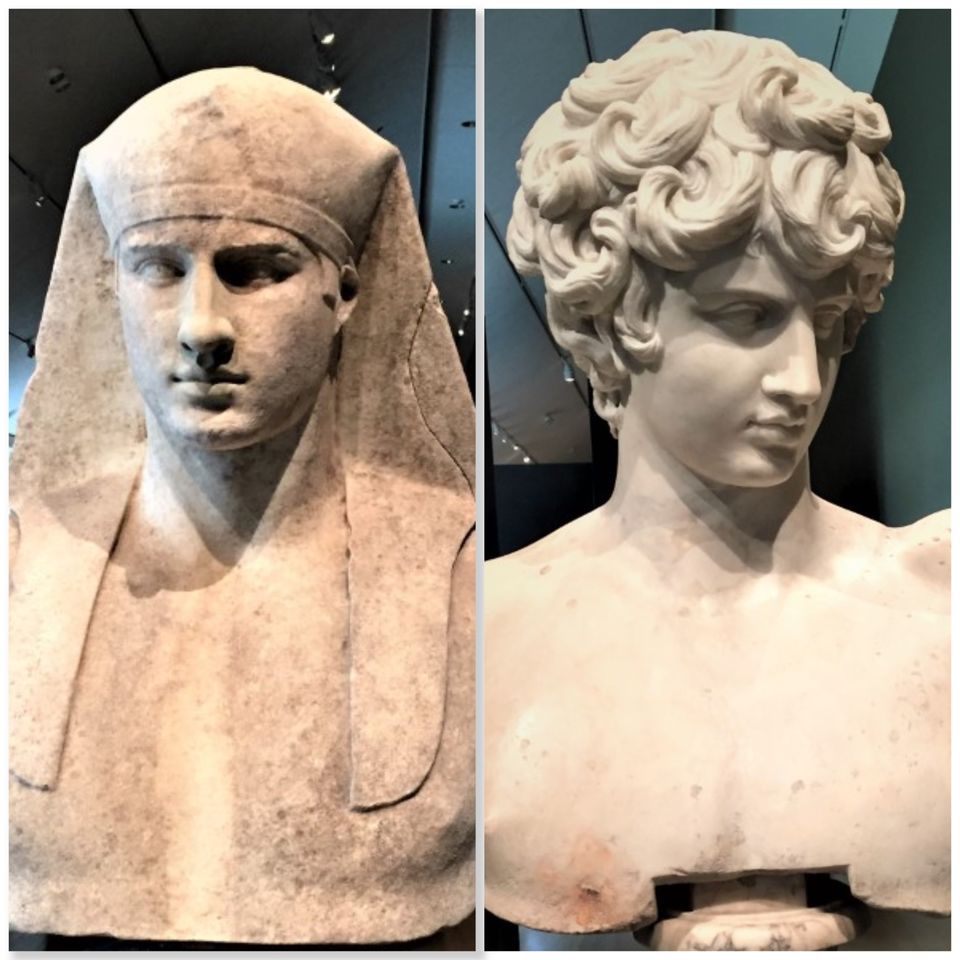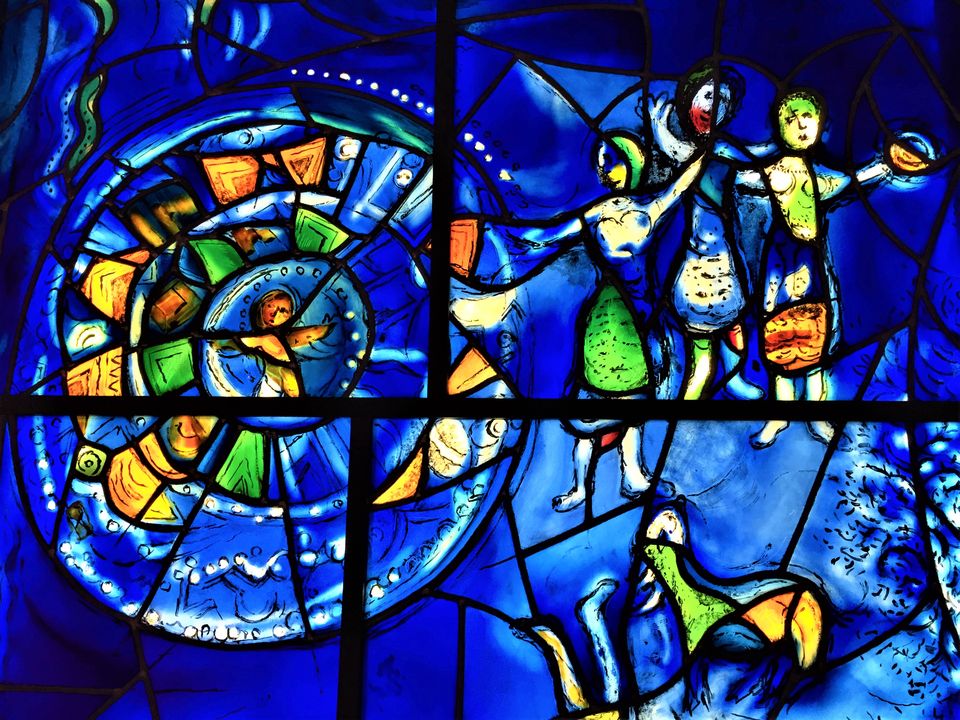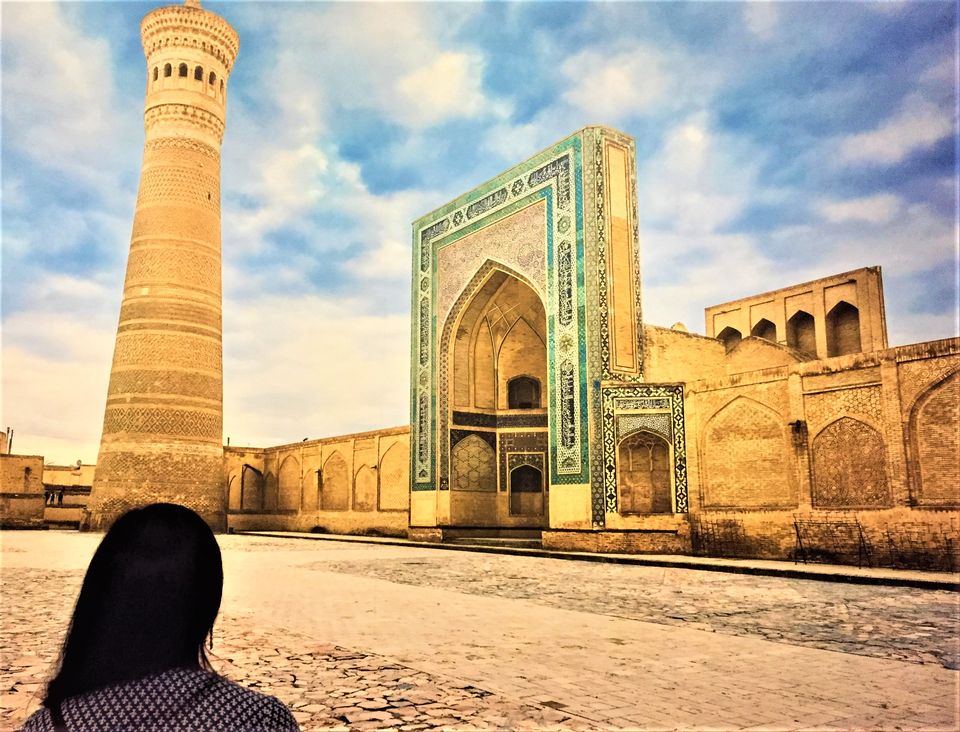 This lady told us that she'd been coming to the Art Institute since she was a kid. Many people like her came here to be inspired and hone their own artistic skills.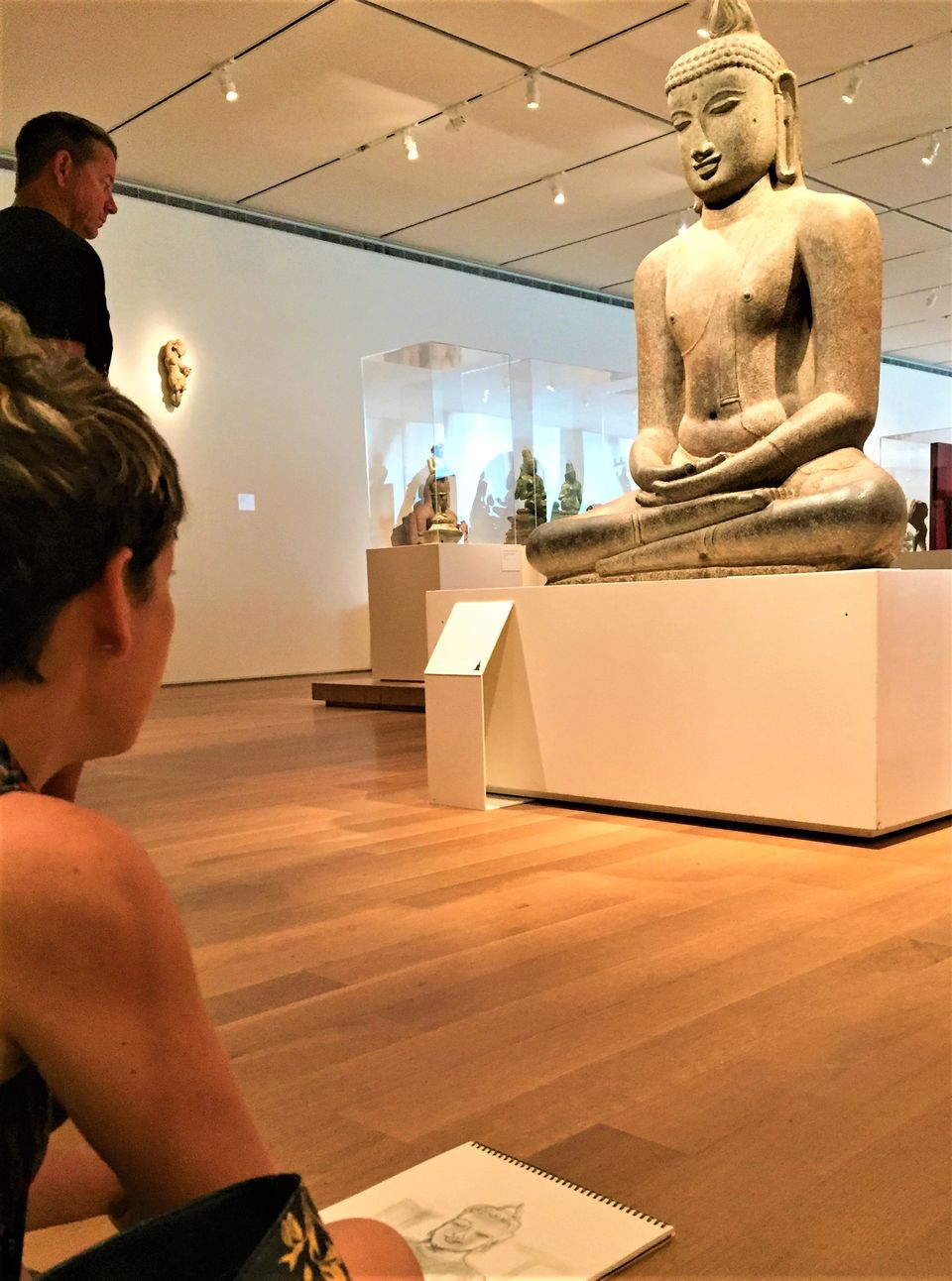 And, The guy, who was doing a better job than the actual painting itself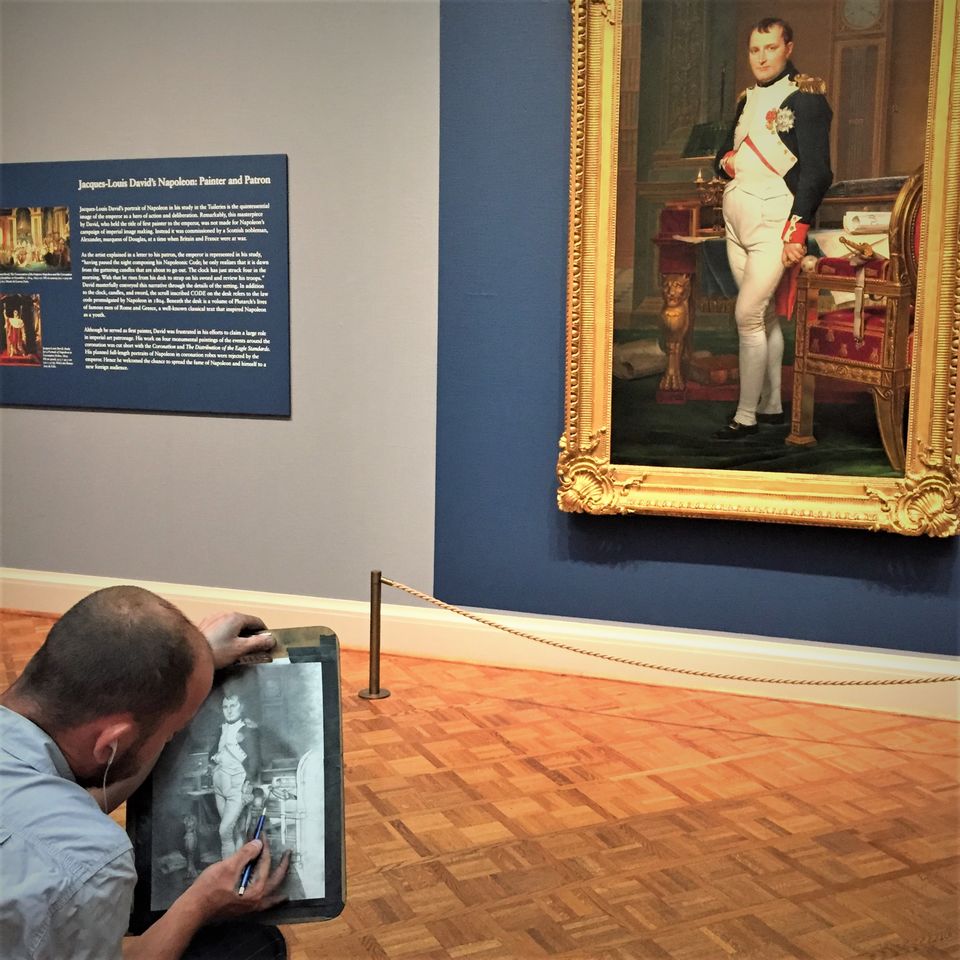 And finally, the highlight of the evening! This artist had us head over heels, with his paintings. We never knew we would like something, so new to us, so much!
He was none other than Claude Monet – the French Impressionist painter! We were so happy to take a picture with his paintings! ????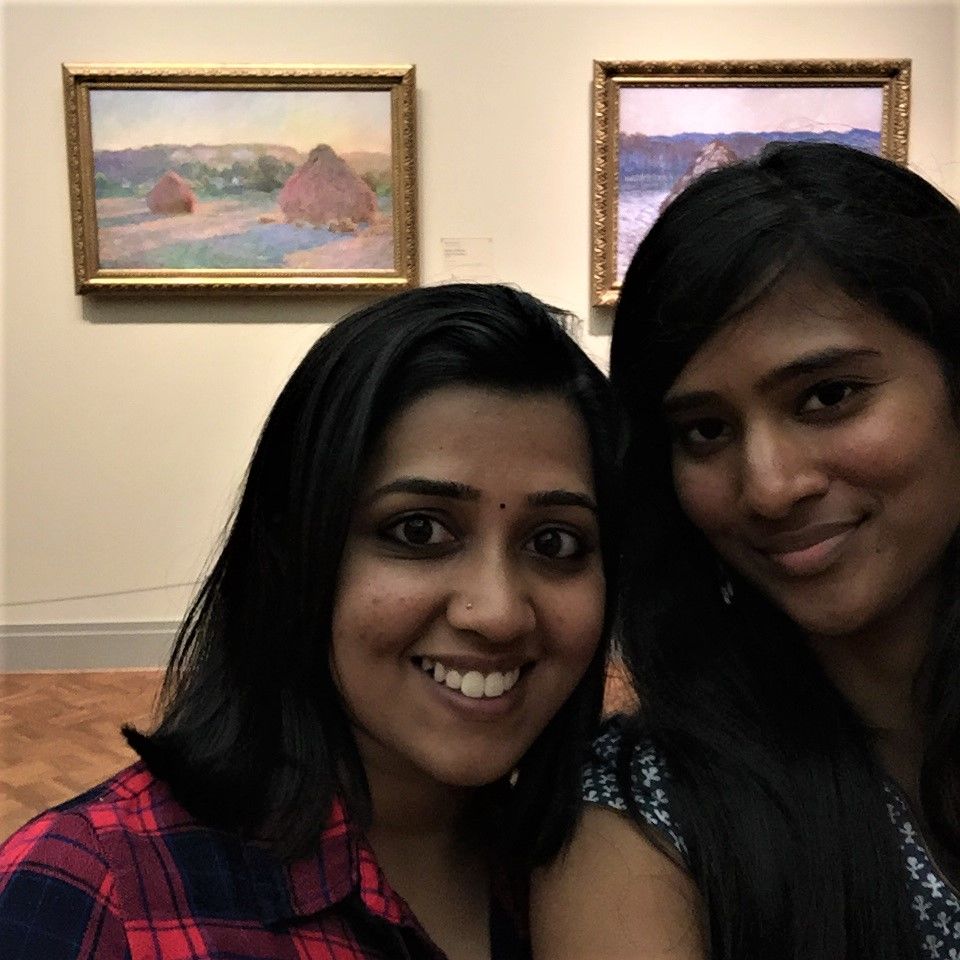 We wandered out of the Art Institute in a daze. We had some time to kill before the Coldplay concert started, or so we thought. We had got mixed up with the timezones, and by the time we started looking for a taxi, we were already half an hour late! The weather didn't help, a storm was coming. It started to rain heavily with loud thunder and huge lightning bolts! Our Uber driver couldn't hear us, and it was quite some time before we finally got into the car.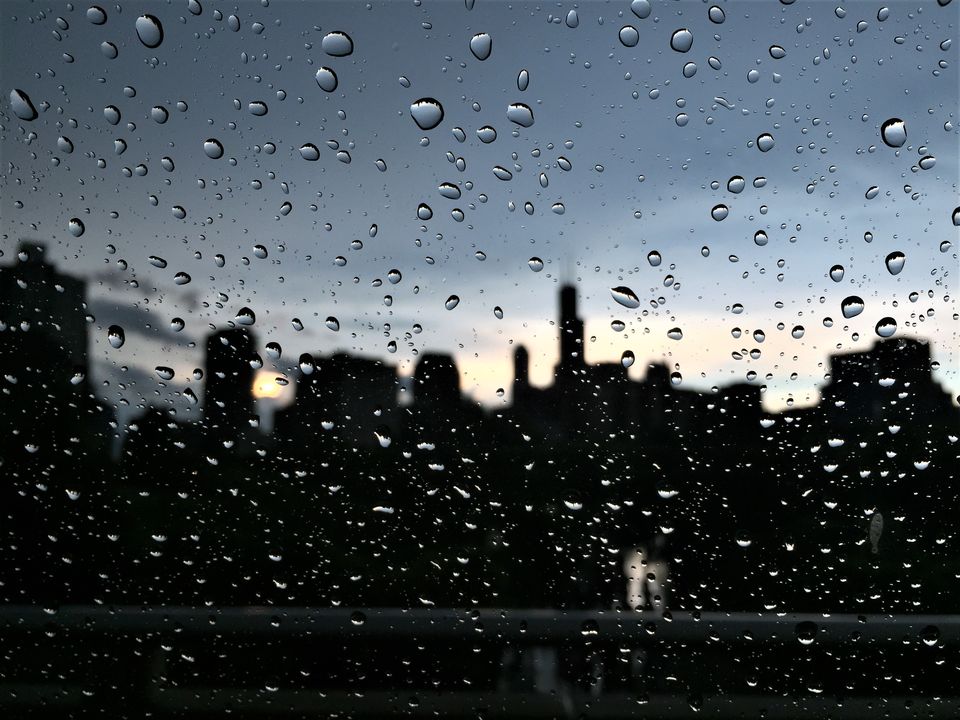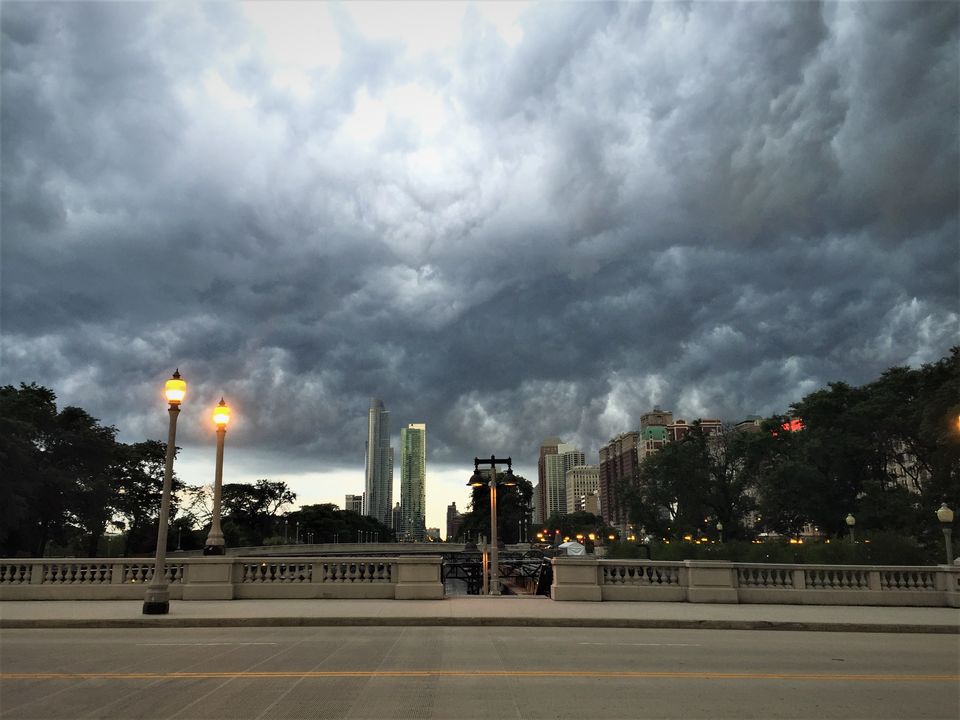 Our luck, due to the heavy rainstorm, the concert started about two hours late! By the time we reached the venue, the rain had stopped.
It goes without saying, the concert rocked! They had given out bands that lit up on sync, it was a sky full of stars indeed!
They sang all the songs I loved and we had a blast! Chris martin sang "Fix You" lying on the ground ! ❤
One of the best concerts I have ever been to in my life! We didn't want it to end!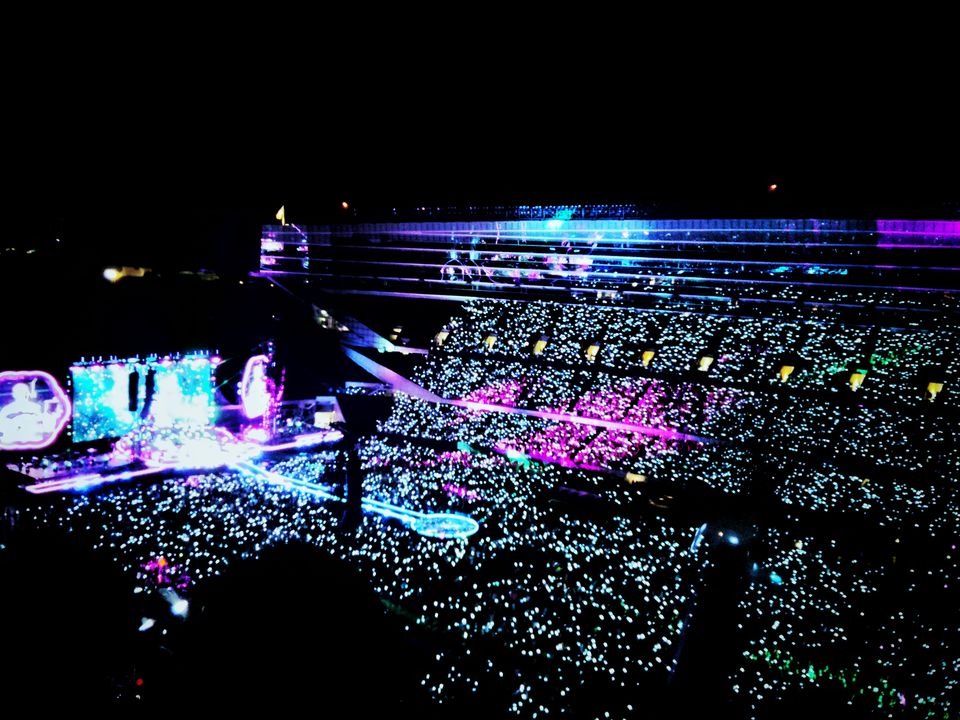 We stayed up late reminiscing about our day and finally went to sleep with a smile!
It was Monday, and my flight was in the afternoon. We packed up a small picnic and went to the lake near my friend's home. It was as clear as a glass!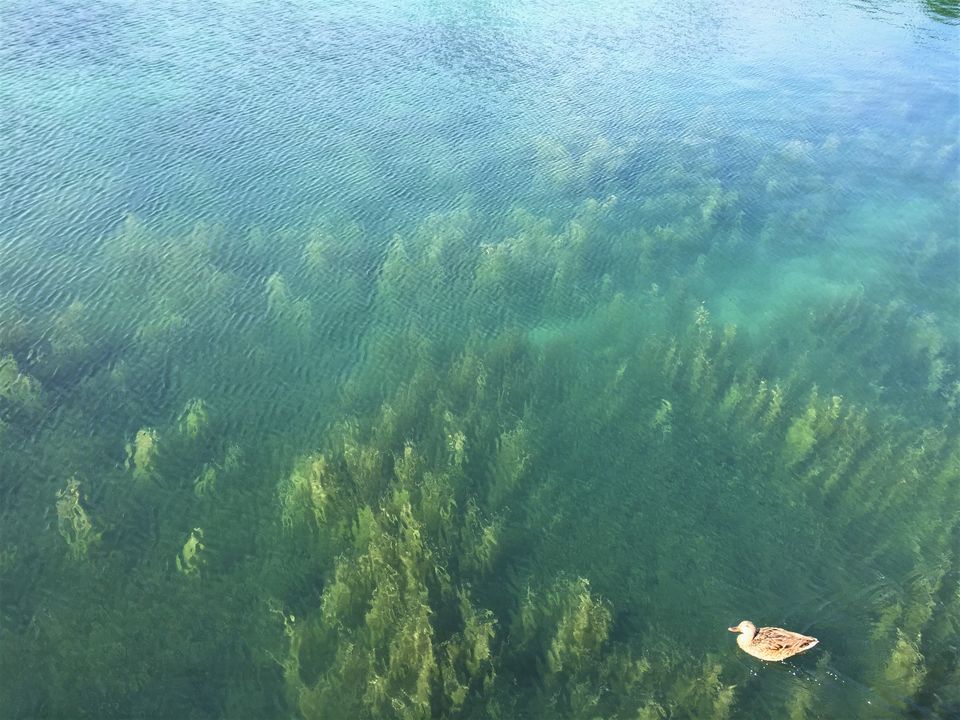 A perfect place to start our day!
Made it all the more harder for me to accept the fact that I needed to end my holiday!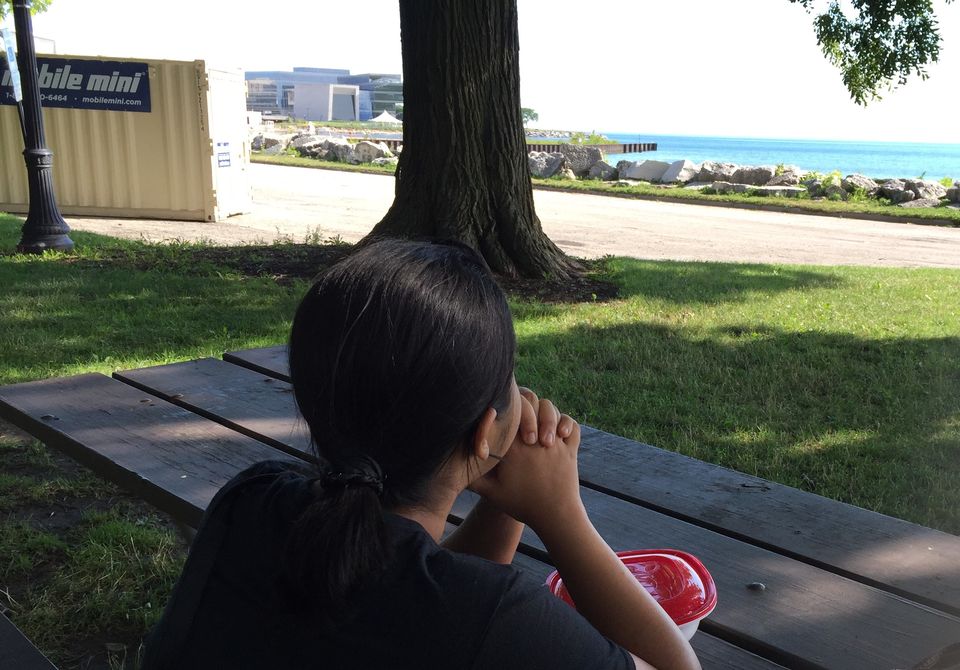 "TRAVELLING – It leaves you speechless, then turns you into a storyteller"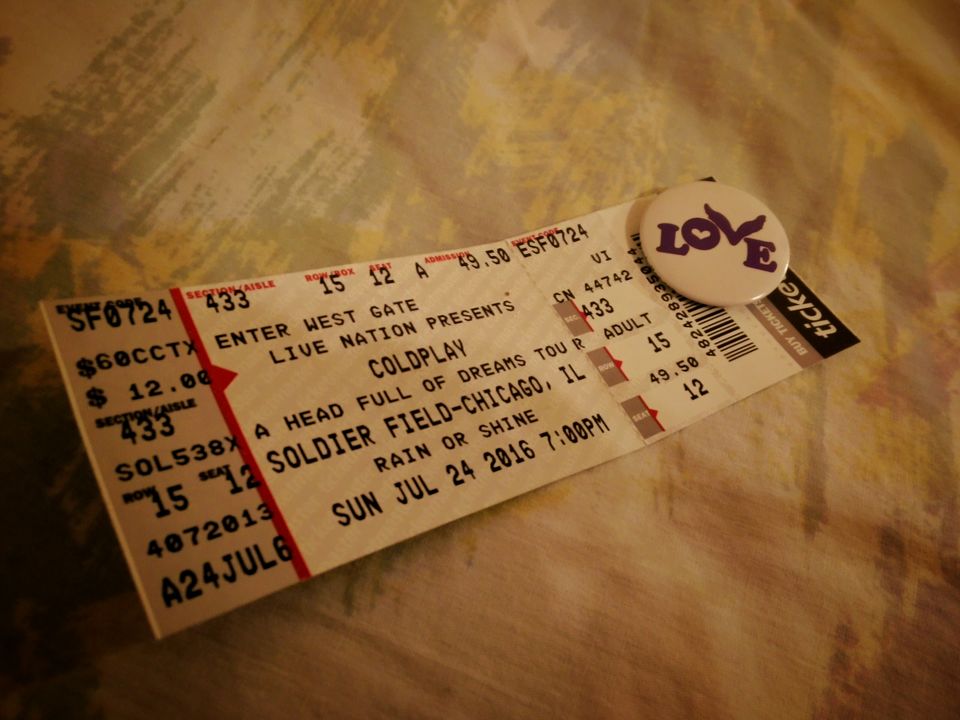 That night as lay down and played all the memories in my head, I was amazed at how much I had experienced, and was thankful that I had been blessed with the passion to travel and explore!
I loved every minute we spent in this city, and would never forget it.
Love you Coldplay!
Love you CHICAGO!