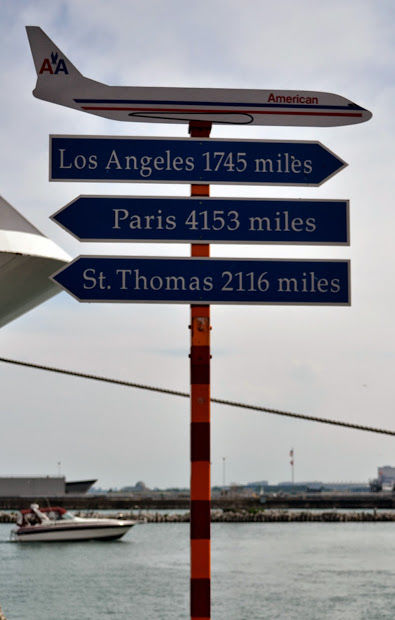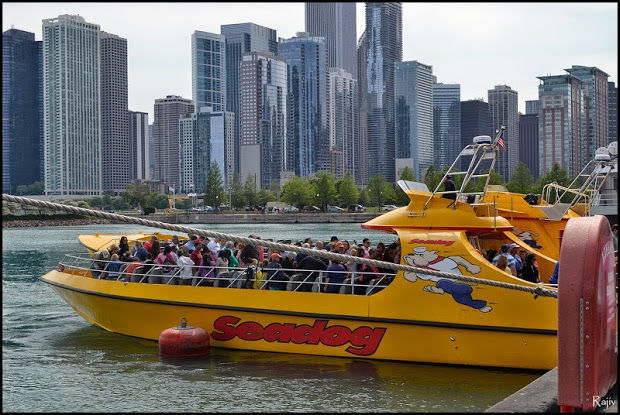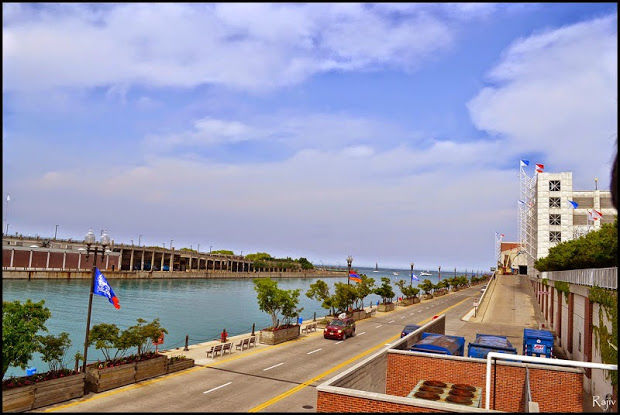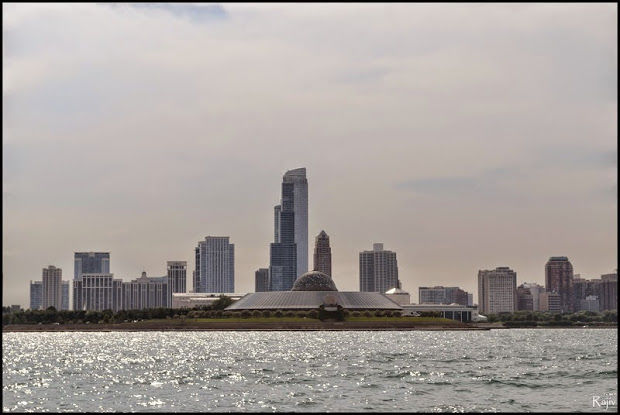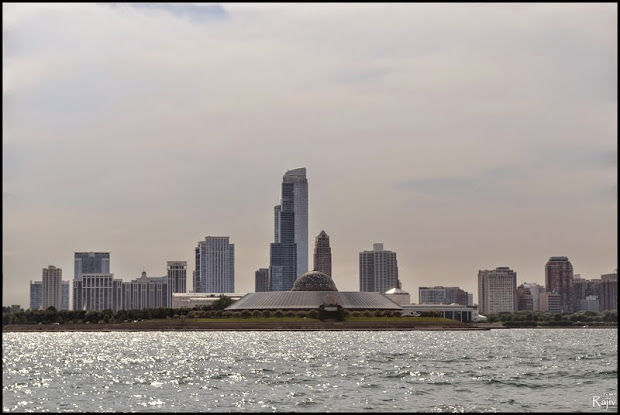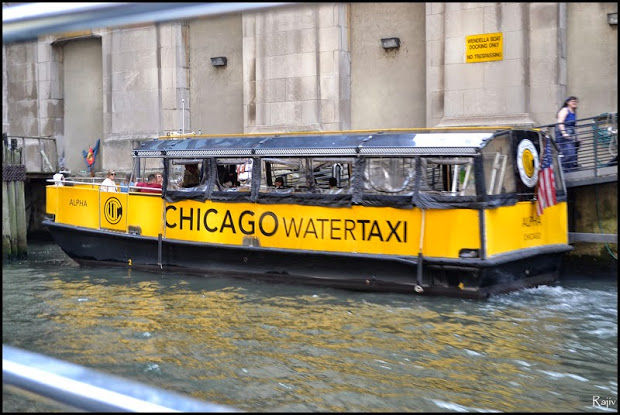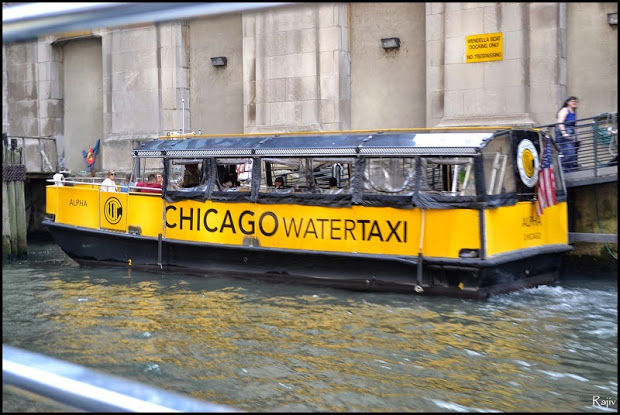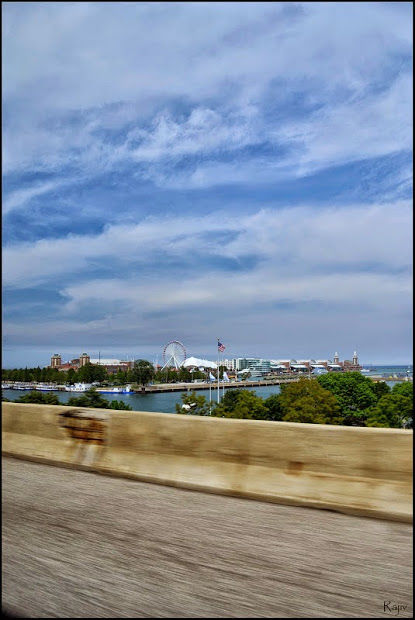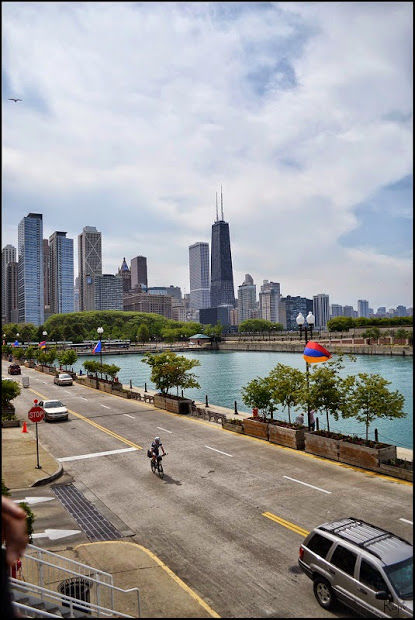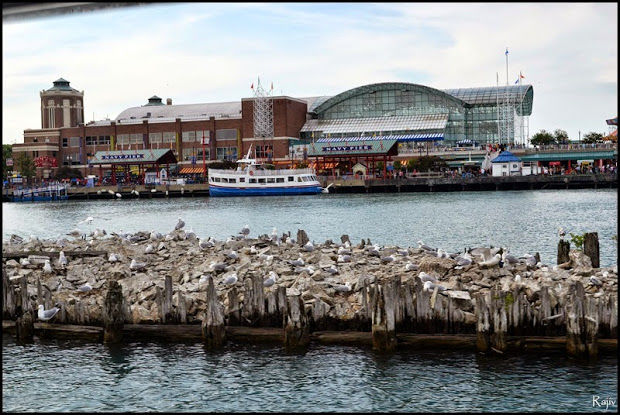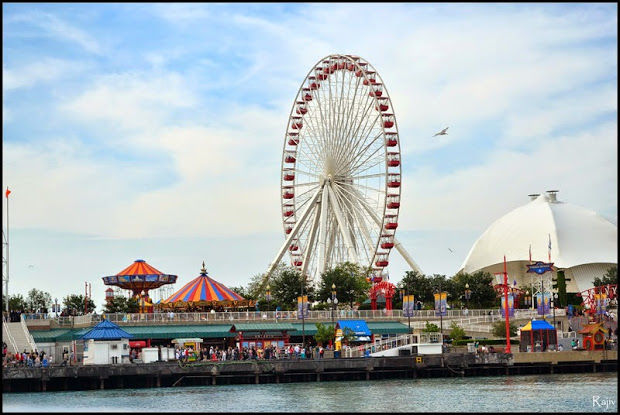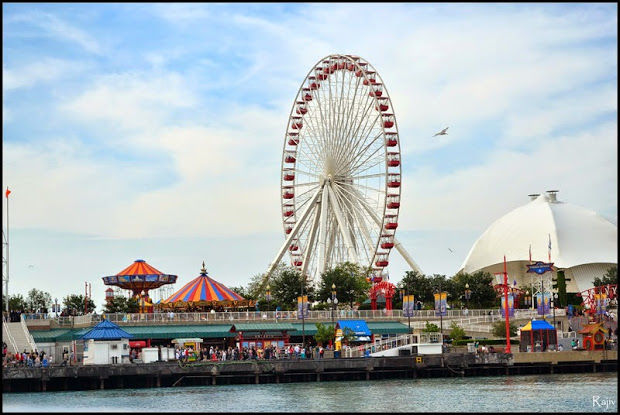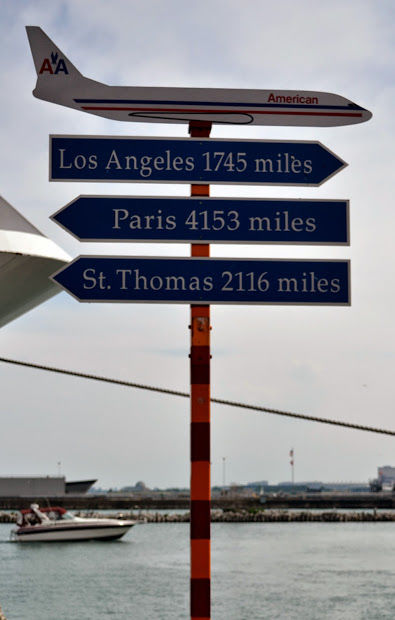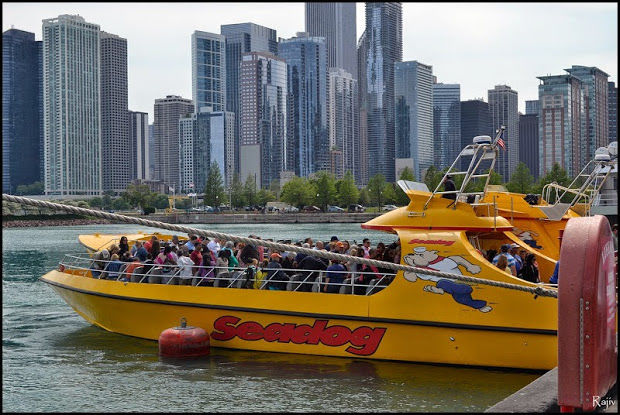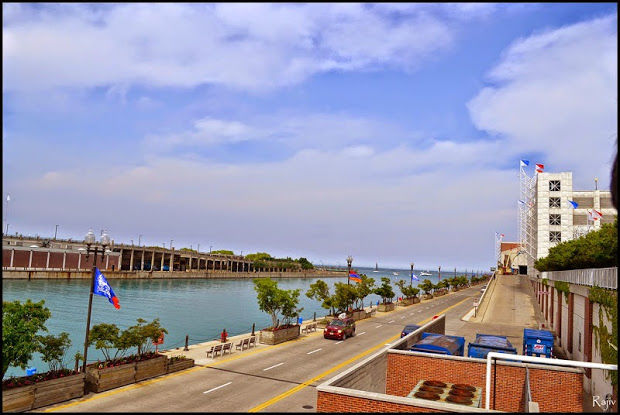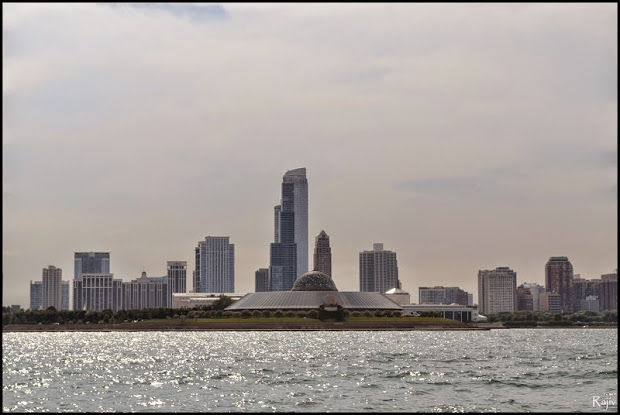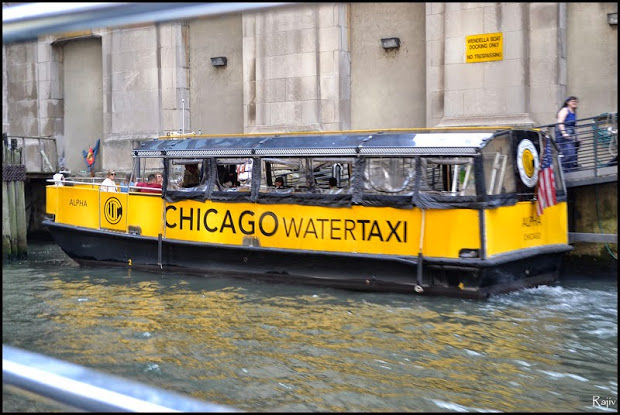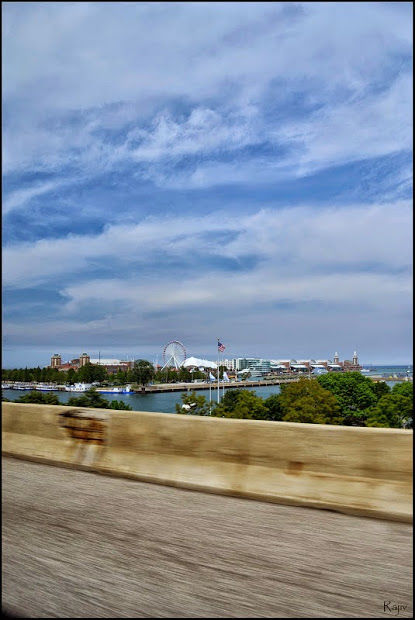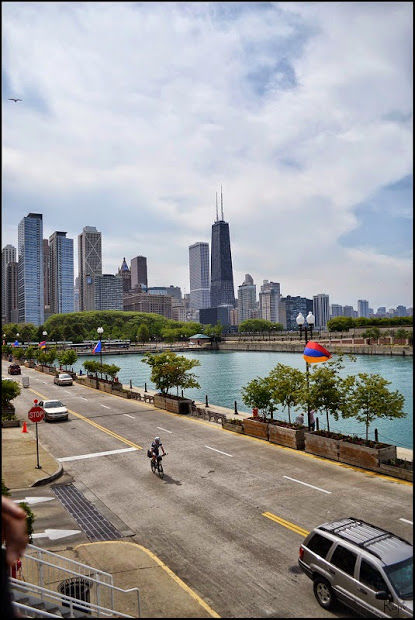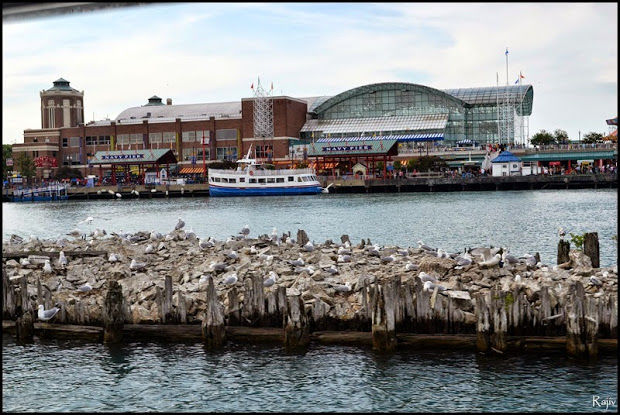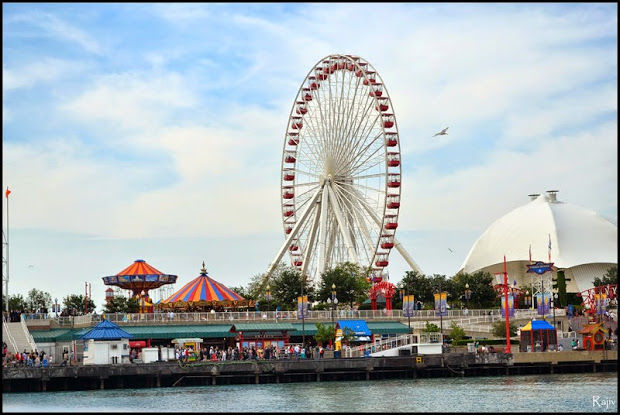 After a week's worth of work the weekend was a very welcome break which had to be put to good use which it was. Living in the suburbs has its own charm with not much of a traffic to worry about and a lot of greenery all around, the glimpse of which I had shared in my previous post In an around Chicago but there's nothing much to 'do' in the suburbs apart from lazing around and so, for the weekend, I decided to visit downtown Chicago.
Now, there's so much to see in the downtown area and its impossible to do it all in a day or two. So after checking the options I had for the weekend, I decided to experience the famous architectural boat tour at Navy Pier.
Now I have been to enough piers before but this place looked nothing like one. It seemed to be more of a mela (a fair) than a pier where people would come to board or get-off boats to or from other places.Before I came here, I was all excited about the boat-tour and about seeing the high-rises of Chicago from a different angle, from the water, but I had not at all expected the party-likeenvironment here and was pleasantly surprised to see that.
People were taking rides on the big sky-wheel which is there, getting off and on boats taking them for the architectural tour or, just roaming around doing nothing.
Navy Pier is definitely worth a full-day's visit opposed to what I have expected it to be.
For the architectural boat tour, you can either take a speed-boat or the normal one. Thespeed-boat sounded exciting to me and I was not at all disappointed by my choice. The first part of the ride turned out to be a great fun with loud music, a speeding speed-boat and to top it all, a dancing guide